17 Easy Ways to Make $1000 Fast Legally
Advertiser Disclosure
Our readers always come first
The content on DollarSprout includes links to our advertising partners. When you read our content and click on one of our partners' links, and then decide to complete an offer — whether it's downloading an app, opening an account, or some other action — we may earn a commission from that advertiser, at no extra cost to you.
Our ultimate goal is to educate and inform, not lure you into signing up for certain offers. Compensation from our partners may impact what products we cover and where they appear on the site, but does not have any impact on the objectivity of our reviews or advice.

"I'm screwed," you think as you open your laptop and frantically type "how to make $1,000 fast" into Google.
You just realized rent is due Monday, but so are your student loan and car payments. Now you're down to your last few dollars, and the next paycheck doesn't come for another week.
The logical side of your brain is kicking you for not opening a savings account months ago.
Well, you're not the only one. A 2019 GOBankingRates survey found that over half of Americans have less than $1,000 in savings.
Things come up and emergencies happen. But when they happen to you, you need to have a few ways to make $1,000 fast.
15 Legal Ideas to Make $1,000 Fast Online (and Offline)
If you need to make money fast and don't want to get a part-time job, there are plenty of ways to earn money on a flexible basis.
1. Get Paid to Do Market Research
You've probably seen ads for paid market research studies while scrolling through Facebook and thought it seemed scammy.
But it's not. There's a huge market for consumer data that companies can use to improve their products and increase sales.
And that data comes from real consumers. These companies want to know what you think about the products and services you use every day, and they're willing to pay you for it. Some companies will pay you just for signing up!
Swagbucks is a reputable survey site and offers a $10 bonus when you sign up. You can earn points when you take surveys and redeem them for gift cards for popular retailers like Walmart, Amazon and Target.
2. Drive with Postmates
Delivering food for Postmates can be an easy way to make $1,000, especially if you're a good driver and have plenty of free time at night and on the weekends.
Postmates lets its workers deliver food by driving, walking, biking or on a scooter. This means you don't need a car to do this side hustle.
Every city has its own average rate, and your individual earnings may vary by factors including location, demand, and time of day.
See Also: 12 Brilliant Ideas to Pay Off Debt Fast
3. Rent Your Car When You're Not Using It
When you're at work, spending time with family, or sleeping, your car just sits in the driveway.
So why not put it to work?
With Getaround, a car-sharing app, you can rent your car to drivers when you're not using it.
Like Uber, the company covers drivers with a premium insurance policy. They also handle the logistics of renting out your car so you don't have to deal with scheduling and handing over the keys. How fast you can make with Getaround depends on the market rental rate for your car and how many hours you can rent it per week.
Getaround estimates that most cars in the United States sit idle an average of 22 hours per day. If you can rent your car for 25 hours a week at $5 an hour, that's an extra $500 a month, not including any fees or expenses.
4. Cash in on Freebies
Make your grocery dollars count by using Ibotta to get cash back on essential everyday purchases.
If you're shopping online or in-store, check out these other apps and browser extensions:
Dosh: This is a cash-back app that will give you $5 for each card that you link.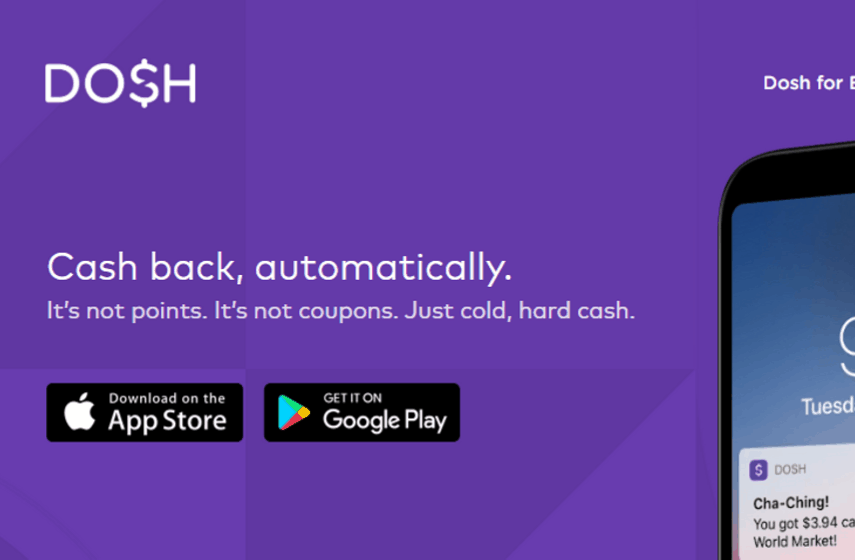 Rakuten: Another big cash-back site/app; they'll give you $10 after you spend $25.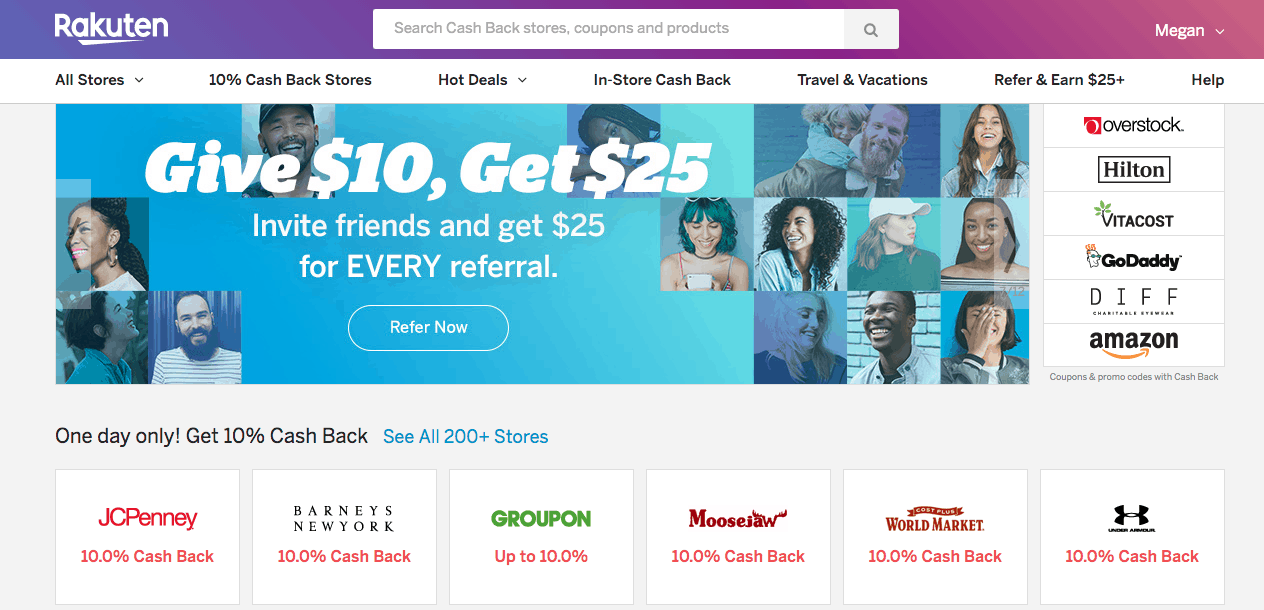 InboxDollars: A market research site that gives users a $5 signup bonus.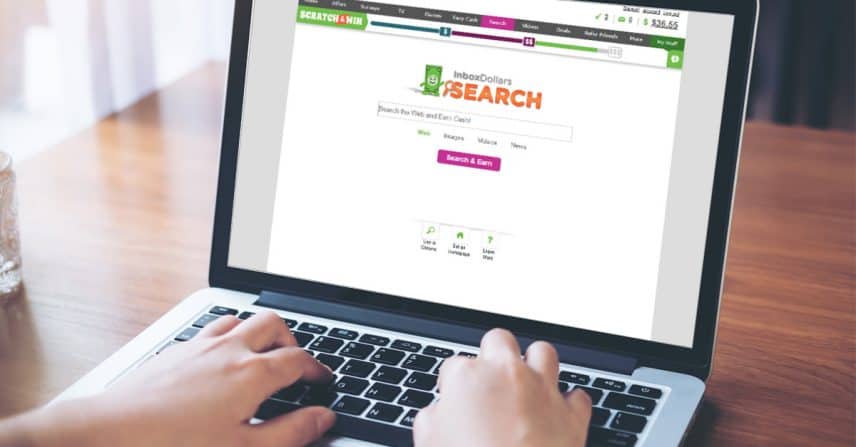 You won't make $1000 fast with this one alone but when you're broke, every cent matters.
5. Get a Pay Raise
Most of us probably feel like we are overdue for a pay raise.
If it's been a while since you've had a bump in pay – and you feel like you deserve one – it might be time to finally ask your boss for a raise. If you work full time and get a raise of $1 per hour, that will increase your yearly income by $2,000.
A ten-minute conversation that leads to a 50-cent raise is probably one of the easiest ways to make $1,000. It's not fast, but it will add up over time. Once you figure out what your net increase will be, start automatically transferring that amount to a savings account so you'll have at least $1,000 saved for emergencies.
6. Host Guests with Airbnb
If you have a spare room in your house, then Airbnb could be the perfect side hustle for you.
It doesn't require a ton of work or planning to get started as an Airbnb host. Simply create an account, set up your listing, and start booking stays. Your earning potential depends on where you live and how nice of a space you have to offer. The nicer your room or house, the more you can make.
You can also charge more during holidays and big events in your area, like football games, festivals, and concerts. If you live in a busy area, you can easily make $1,000 in less than a week doing this.
If you don't have space to rent out, Airbnb now offers the opportunity to host Experiences.
An Airbnb Experience is a unique and memorable activity to offer visitors to your area. It could be a backstage tour at an aquarium, a brewery tour, or a guided hike on a local trail.
8. Sell Your Stuff
Another way to earn money when you desperately need it is to sell stuff you no longer need, like that guitar your parents bought you in tenth grade that you never learned to play.
If you live on a busy road, this one is easy – just set up shop in front of your home on a Saturday morning and wait for the yard sale shoppers to stroll in.
For more remote locations, post on Craigslist, Nextdoor, and Facebook Marketplace to get the word out.
If yard sales aren't an option, expand your market with the help of the internet. Decluttr will gladly take your old books, technology, and  CDs. You can manually enter the barcode for your items or scan them with the Decluttr app. They'll tell you the total payout and you can send in your items with their free mailing label.
9. Get Paid to Tutor
Tutoring platforms like VIPKid are always looking for qualified applicants to tutor in subjects like English, calculus, biology, history, and everything in between.
VIPKid tutors make between $7-9 for each 30-minute session. Because VIPKid focuses on teaching children in China, workers typically have to be available during overnight shifts. Being available on a last-minute basis can also help.
10. Write Blog Posts
Bloggers can make a lot of money, but it takes time to build up a site and audience from scratch. If you want to earn money writing but need to take a shortcut, consider freelance writing for others. You don't need a degree in English to make a living writing, but you do need solid writing skills.
Take Holly Johnson, a mom of two who makes more than $200,000 a year while writing full-time. She created a course, Earn More Writing, to help writers begin a freelance writing business even with no professional experience.
Want to see how we built a profitable blog?
In this FREE 7-day email course, you'll join 50,000+ other readers in:
Seeing the exact steps we took to earn our first $1,000 blogging (and beyond).
Starting your own blog (and learning how to write epic, money-making content).
11. Make $1,000+ per month as a Virtual Assistant
Virtual assistants provide administrative and technical support to businesses. You can decide which tasks to offer based on your experience and preferences.
A few common virtual assistant tasks include:
Email management
Social media management
Research
Writing
Graphic design
For more inspiration, here are 150+ tasks you can offer as a virtual assistant. The services you offer and how you package them are entirely up to you.
Many small business owners prefer hiring virtual part-time help as opposed to full-time salaried employees because it's more cost-effective. That means there's plenty of opportunity for you to make $1,000 without leaving your house. You can learn how to create a VA side hustle with Kayla Sloan's 10KVA course.
12. Offer Freelance Services
Many companies are turning to freelancers for tasks and assignments that aren't worth it to do in-house.
These tasks can include bookkeeping, managing email, writing blog posts, and building websites. Whatever your skillset, someone out there will pay you for it.
The way these websites make money is usually by taking a percentage of your earnings, so be sure not to sell yourself short or you could end up working for pennies. With the right skills and some diligence, you can make $1,000 fast (generally in a week or less) from freelancing alone.
You can get started on Fiverr where you can create a profile and add a variety of services, ranging from $5 to $995. You can offer cheap prices at first to build a portfolio and then raise your rates once you have good reviews.
Once you have a solid portfolio, you can stop using these sites and start finding your own clients.
13. Pet Sitting
This gig is for anyone who needs to make $1,000 fast.
Pet sitting pays instant cash, and if you love animals, it's a no-brainer.
Rover makes it easy to find clients and build up your new or existing pet sitting business. You can choose whether you offer in-home stays, doggie daycare, or just daily drop-ins.
All you need to do to get started with Rover is complete a brief application and complete your profile.
14. Let Trim Create Room in Your Budget
Trim is a simple app that acts as your own "personal financial manager." After you link your bank account to the app, Trim will sift through your spending habits, find subscriptions you should probably cancel, negotiates your cable bill, finds you better car insurance, and more. Plus, the app is free!
While it's not directly helping you earn money, it can help you save at least $1,000 over the next year.
15. Become a Bartender or Server
I have a friend who turns to serving/bartending every time a career/dream of hers falls through.
For people with previous experience, server jobs are usually pretty easy to land, and you get to bring home cash at the end of every shift.
Bartenders and servers at busy or up-scale restaurants can make a few hundred dollars in tips alone on a Friday or Saturday night. Your earning potential also depends on where and when you work (nights and weekend shifts bring in the most).
17. Offer to Help Friends and Family
Turning to friends and family for money when you're supposed to be a "responsible adult" isn't easy.
But that's what a support system is for – to support you when you need it. You don't have to beg for money. Just ask around and see if anyone in your circle could use your assistance.
Know an entrepreneur? Ask if they need help with their business.
Friends with kids? Offer to babysit.
Clean houses. Mow lawns. Chop wood. Shovel driveways.
Chances are someone you know could use help with something.
How to Avoid This Situation in the Future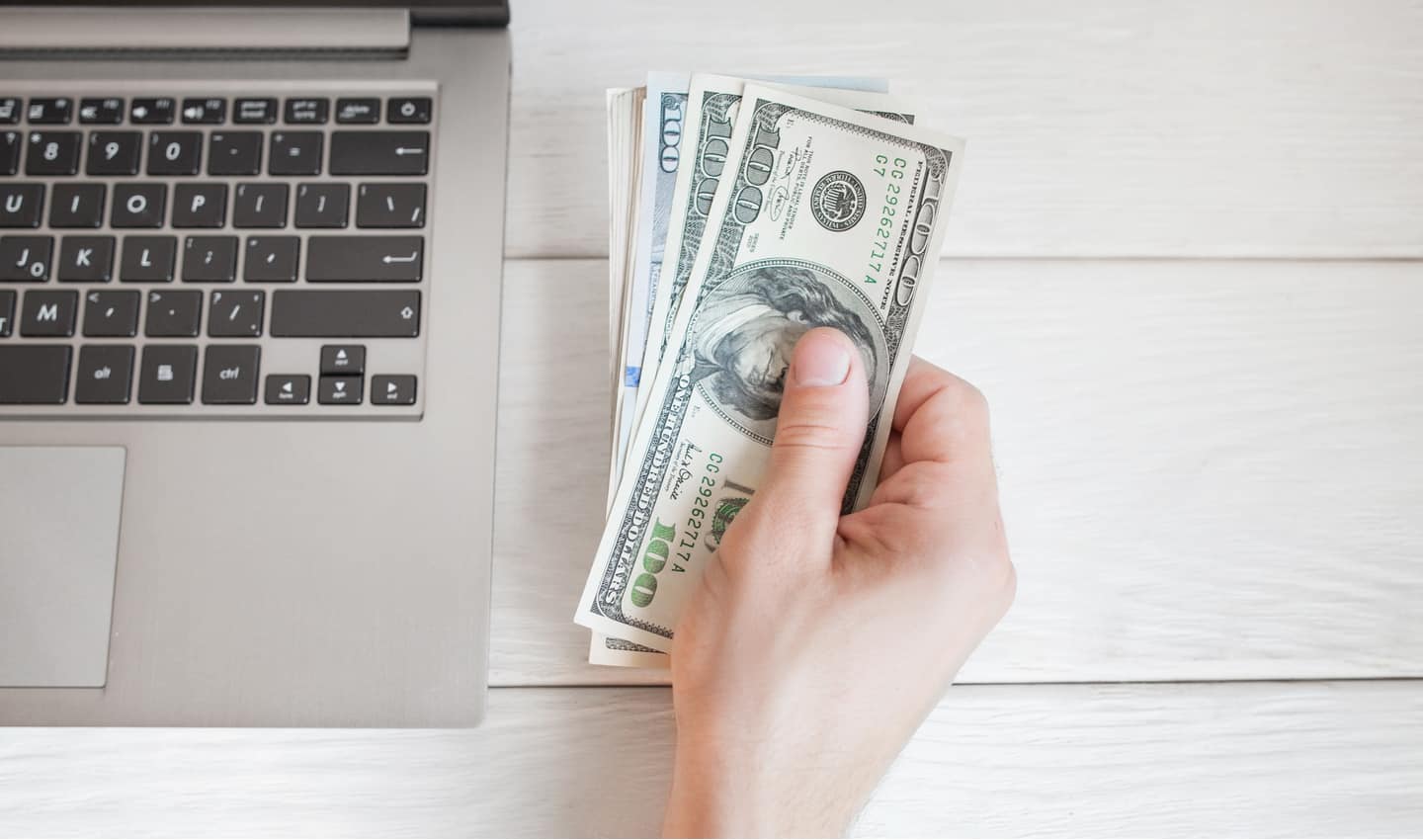 Trying to pull together money for bills or emergencies at the last minute is stressful. To keep it from happening again, you try a few different ideas.
Open a Separate Savings Account
You know you need to, you've just never done it. Or maybe you have a savings account, but you don't use it because the savings rate is super low.
But there are banks that have high interest rates and reward diligent savers. Consider opening one to take advantage of not only the interest rates, but other perks that might go along with it, like sign-up bonuses.
Automate Your Monthly Savings
Automating your savings takes the control out of your hands and ensures your savings goals are met every time. To do so, all you need to do is set up a fixed transfer for every payday. Your bank will automatically withdraw that money and deposit it into your linked savings account.
It'll be an adjustment at first, but eventually you'll get used to not budgeting for that money. And the peace of mind knowing you have an emergency fund is worth it.
Have a Budget (and Stick to It)
Speaking of budgeting, it's essential that you have one.
While budgeting isn't the most exciting thing in the world, it can make your life so much less stressful if you have a solid plan in place. Check out our guide on how to make a budget for help getting started.
Making $1,000 Fast is Possible
It might seem overwhelming, but it's possible to make $1,000 quickly – if you know where to look. The best way is to combine multiple strategies so you're not relying on one avenue. If you have a lot of stuff to sell, pick it up for sale. If you still need money, move on to selling your services or delivering food for Postmates.
Once you've made your $1,000, consider if you want to keep any of these side hustles going. You may decide to start a small business or start growing your pet sitting network. Having multiple ways to make money will make it easier to make $1,000 the next time you need it.