11 Best Places to Find House Sitting Jobs (Locally or Abroad)
Advertiser Disclosure
Our readers always come first
The content on DollarSprout includes links to our advertising partners. When you read our content and click on one of our partners' links, and then decide to complete an offer — whether it's downloading an app, opening an account, or some other action — we may earn a commission from that advertiser, at no extra cost to you.
Our ultimate goal is to educate and inform, not lure you into signing up for certain offers. Compensation from our partners may impact what products we cover and where they appear on the site, but does not have any impact on the objectivity of our reviews or advice.
While house sitting can be an enjoyable way to make money, it's not always easy. As a house sitter, you'll be responsible for a variety of tasks. Learn what it takes to make money watching houses while the homeowner is away.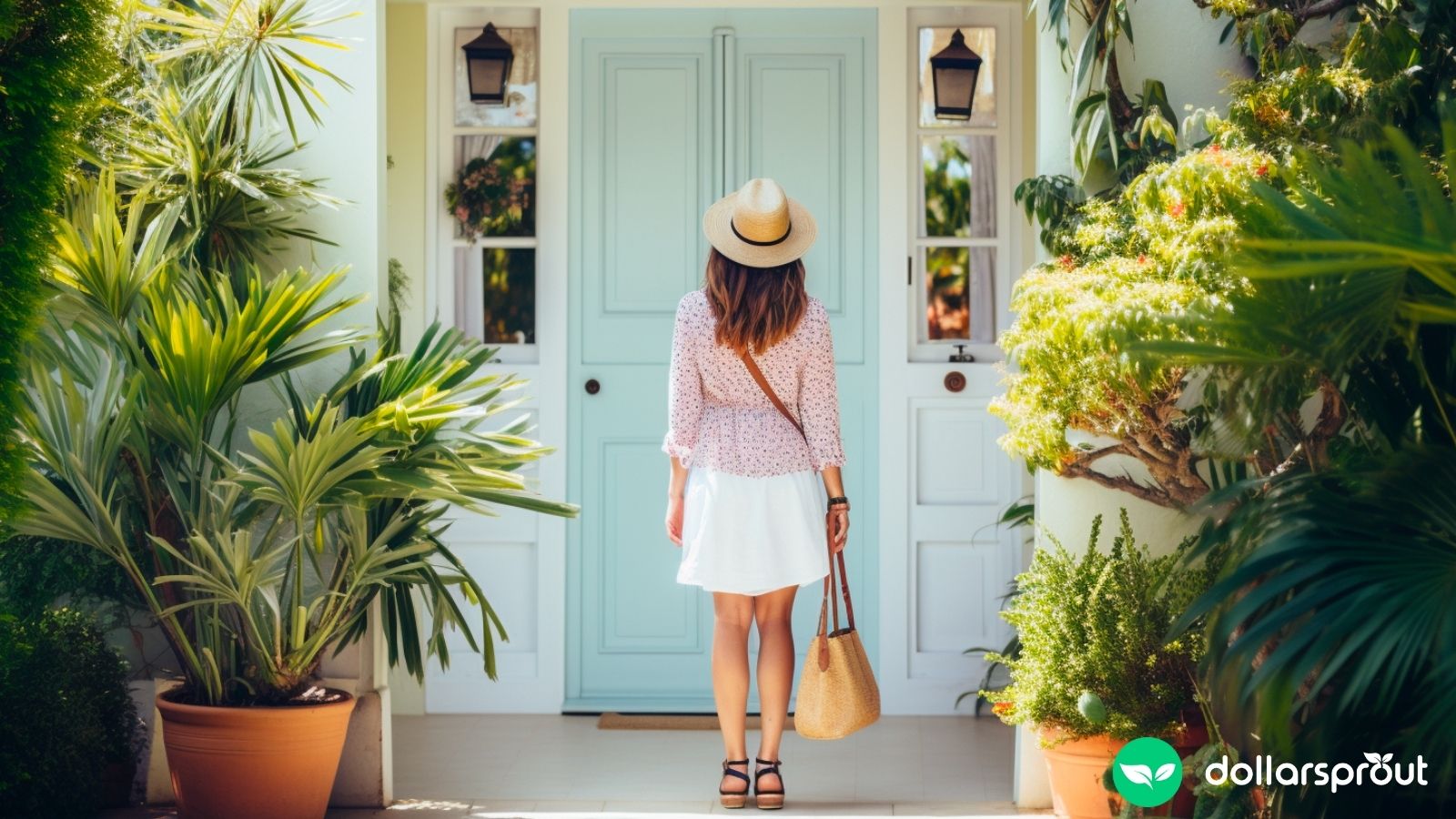 Imagine this: Mrs. Smith goes to Florida for a few months every winter so she can escape the cold weather in Michigan.
She hires you to stay at her house and take care of it while she's away. You do things like water the plants, feed the cat, and forward the mail.
You're happy because you get to stay in her beautiful house for free, and she's happy because her house is being cared for. If you become a house sitter, this scenario is likely to happen.
House sitting jobs can give you the chance to explore a new area, meet new people, and earn money while living rent-free.
They can also be a great option if you'd like to write a book, start a business, or pursue another dream but need some income while you're doing so.
How Much Can You Earn House Sitting?
Billy and Akaisha Kaderli retired in 1991 when they were 38 years old and house sit in the U.S., Mexico, and Guatemala. House sitting cuts their housing costs by 45% and allows them to enjoy life on $30,000 a year.
Your circumstances may look different, though. For instance, you may house sit in exchange for food, rent, and a car. Or you may charge anywhere between $25 and $45 per day for your services. It just depends on your agreement with the homeowner as well as where you'll be house sitting.
The location of the house, the amount of time you'll be needed, and the types of tasks you'll be required to perform also determine how much you can earn as a house sitter.
You'll make more money if you have to mow the lawn and walk the dog every day at a house in Los Angeles for two months than if your sole responsibility is to forward mail at a house in Indiana for a week.
What Does a House Sitter Do?
While house sitting can be an enjoyable way to make money, it's not always easy. As a house sitter, you'll be responsible for a variety of tasks such as:
Answering the phone and doorbell
Filing and forwarding mail
Paying bills
Feeding pets
Watering plants
Maintaining the lawn and garden
Caring for the swimming pool
Mopping, vacuuming, sweeping, and dusting
Contacting service providers to fix issues like a leaky toilet or broken heater
You may also be required to perform other tasks as they arise, depending on your agreement with the homeowner.
Where to Find Paid House Sitting Jobs
There are a variety of online resources you can use to help you find house sitting jobs near and far.
1. Care.com
Care.com can connect you to house sitting jobs in your local area. You can create a profile, search for jobs, and apply to them for free. If you want to be featured in search results and reach out to potential house sitting clients, you'll need to pay for a premium membership.
If a potential client asks you to complete a background check, you won't be charged for it. All you'll have to do is complete the application form sent to you.
2. Rover
With Rover, you can find clients who are looking for someone to watch their pets and their homes at the same time. After you complete and pass a background check, you can create a profile and promote your house sitting service.
Then you'll be able to browse requests and accept any that interest you.
3. House Sitters America
For an annual membership fee of $30, House Sitters America makes it easy to find house sitting jobs in the U.S. You can post a photo, preferred locations, and available dates and use filters like house type, locale, and features to find the ideal house sitting gigs.
Once you've landed an opportunity, you'll sign a sitting agreement and be ready to work.
4. Petsitter.com
If you'd like to house sit and pet sit, Petsitter.com is another option. You can post a profile for free to find people in your area who are interested in your services.
If you like the site and want to continue using it after the free trial period, you can upgrade to a paid subscription plan. With the paid subscription plan, you'll be able to send an unlimited number of messages to potential clients.
5. Luxury House Sitting
Luxury House Sitting strives to be the "largest community of responsible house sitters in the world." As long as you pay a yearly membership fee of $25, you can create a profile and upload references.
After your profile is approved, you'll be ready to apply for assignments and message homeowners.
6. House Sit Match
Once you pay for a membership, House Sit Match will allow you to create a profile with a video of yourself and search for house sitting jobs in different countries.
If you find any that suit your needs, you can contact the homeowners directly through the site and use its legally approved contracts.
7. Caretaker Gazette
The Caretaker Gazette is a print and online newsletter that's been around since 1983 and is full of house sitting jobs and advice for house sitters. For $29.95, you'll receive an online subscription and access to a bi-monthly newsletter.
How to Find International House Sitting Jobs
House sitting opportunities aren't limited to the U.S. There are plenty of international house sitting jobs available.
8. Nomador
At no charge, you can use Nomador to find house sitting gigs abroad. You'll need to fill out your profile and upload photos and proof of ID.
If you'd like, you can add references to make your profile stand out. Once your profile is all set, you'll be an official "Nomador" and be able to respond to house sitting ads.
9. MindMyHouse
MindMyHouse is a global house sitting matching service that connects house sitters to homeowners. For a fee, you can apply to house sitting assignments in different countries. You'll be able to contact homeowners through the site directly and use sample forms to finalize the deals.
10. House Carers
Since October 2000, House Carers has been matching house sitters to homeowners. You can create a profile and begin with a free membership to see how you like it.
If you decide it's right for you, you can upgrade to the full paid membership. The site allows you to subscribe to emails with house sitting opportunities that meet your particular preferences.
11. TrustedHousesitters
With an annual sitter plan on TrustedHousesitters, you can discover house and pet sitting opportunities in various countries. The site offers tons of resources including a 24/7 vet advice line, an insurance backed guarantee, and a membership services team that's available around the clock.
House Sitting FAQs
If you're new to house sitting, you likely have a number of questions.
How much should I charge for house sitting?
It depends. Are you looking for a free place to stay while you're traveling in the U.S. or internationally? If so, you may house sit in exchange for free accommodations and forgo charging a daily fee.
On the other hand, if you'd like to house sit locally and visit the house daily rather than stay there, you may want to charge a daily fee.
While the location of the house and your responsibilities will play a vital role in your daily fee, most house sitters charge anywhere between $25 and $45 per day. If you're in a location with a high cost of living and have more difficult duties like mowing the lawn and walking the dog, you may be able to charge up to $80 per day.
Is house sitting safe?
House sitting is safe as long as you take the right precautions. Rather than accepting a house sitting gig after a few email messages, be sure to have a phone or video call with the homeowner.
This can give you an idea of whether or not you feel comfortable with them and alert you to any red flags. You should also research their home before accepting the gig to make sure it's in a safe area.
Do I have to pay my own travel expenses?
While you'll have to pay to get to the house you'll be taking care of, you may get a free place to stay in exchange for your services. If you want to travel to multiple locations, try to find house sitting jobs that are near one another.
It doesn't make sense to house sit in California one week and then Italy the next. If you land a house sitting gig in San Diego, for example, try to find another one nearby, like in Los Angeles. That way you can save on travel costs while still getting the chance to explore two different places.
Can I find popular destinations like Hawaii or Paris to house sit?
Yes! You can find house sitting jobs in popular destinations like Hawaii and Paris. Just keep in mind that if you apply to them, there will be more competition.
You'll have to put in more effort to get these types of jobs than you would for a less popular place like rural Pennsylvania. To ensure that you're picked, present yourself professionally and show the homeowners why you're the best candidate.
Can house sitting help me avoid paying rent?
If you're interested in house sitting to avoid paying rent on your own house or apartment, you probably won't find that it's possible year-round. While you may be able to live rent-free for a few weeks or months, you will need your own place for when you're in-between gigs.
However, if you're house sitting for an extended period of time for one client, you might be able to do it in exchange for free or reduced rent. The arrangement depends on what you work out with the homeowner.
For instance, if you're performing groundskeeper and pet sitting responsibilities on top of your house sitting duties, you might be able to get free rent. You should note that even if you do get free rent, the homeowner may ask you to pay for utilities.
How can I stand out as a house sitter?
Avid house sitter Akaisha Kaderlli has a number of tips that can help you stand out as a house sitter. "If you love to clean or care for certain pets, make sure your profile emphasizes these points," she says.
She also recommends creating a video ad and website to showcase your personality as well as your house sitting experience and abilities. References can help, too.
Do I need a background check to work as a house sitter?
Although a background check isn't always necessary, it is recommended. It's another way to help you stand out and gain trust with potential clients. You'll find that some house sitting websites and homeowners do require you to pass a background check.
What do I bring or pack as a house sitter?
Kaderlli suggests packing clothing suited to the weather conditions of your house sitting location, your phone and laptop, toiletries, and anything else you need to stay entertained during the job.
You will probably be able to use the homeowner's car to drive to the grocery store or anywhere else to purchase what you need during your stay.
House Sitting Can Allow You to Travel and Make Money
House sitting can give you the unique opportunity to travel and enjoy a variety of destinations while keeping your expenses low. You'll get to immerse yourself with new people and cultures because you'll be spending a few weeks or months in these destinations, rather than a few days. It's also an ideal gig if you work remotely.