10 Best Places to Find Online Tutoring Jobs (Up to $50/hr)
Advertiser Disclosure
Our readers always come first
The content on DollarSprout includes links to our advertising partners. When you read our content and click on one of our partners' links, and then decide to complete an offer — whether it's downloading an app, opening an account, or some other action — we may earn a commission from that advertiser, at no extra cost to you.
Our ultimate goal is to educate and inform, not lure you into signing up for certain offers. Compensation from our partners may impact what products we cover and where they appear on the site, but does not have any impact on the objectivity of our reviews or advice.
Do you enjoy working with students and helping them understand different concepts in math, English, or other academic subjects? If that sounds like you, then these online tutoring jobs can help you reach your financial goals while doing what you love.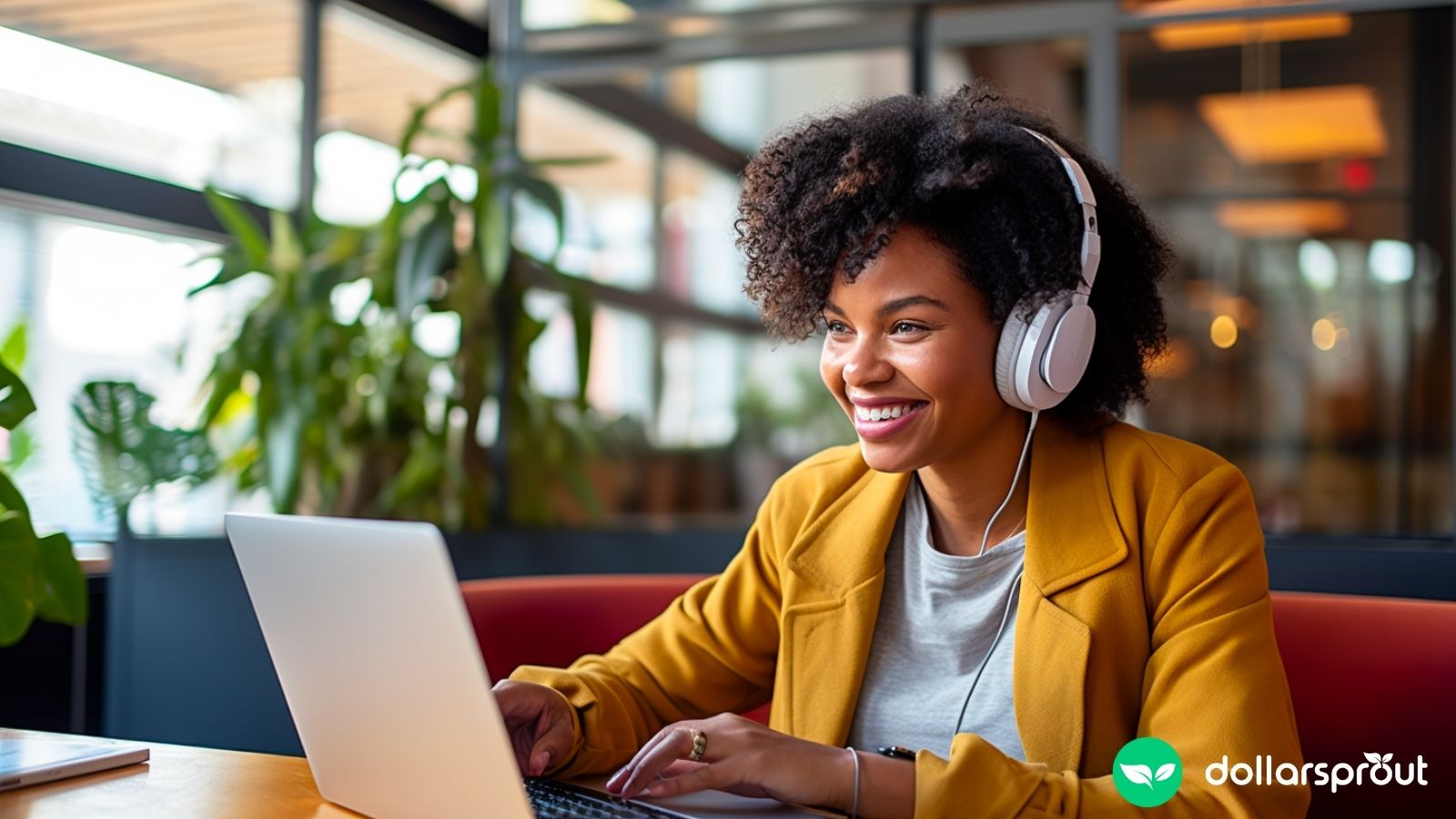 Do you enjoy working with students and helping them understand different concepts in Math, English, or other academic subjects?
If that sounds like you, then these online tutoring jobs can help you reach your financial goals while doing what you love.
In-person tutoring has been popular for many years, but the growth in online tutoring is soaring. VIPKid, one of the most popular online tutoring websites, has more than 30,000 tutors based in North America alone[1]. At least 100,000 new tutors apply every month, and only 5,000 are hired.
Don't let the hiring rate statistics deter you from applying. Instead, use them to prepare for the often intense application process.
If you think that tutoring might be a good fit as an online job, consider a position teaching online.
10 Best Online Tutoring Jobs for Teachers and Aspiring Educators
The following list of tutoring jobs should help you decide if tutoring online is best for you. All online tutoring jobs will require a laptop or desktop, a reliable internet connection, and a quiet place to conduct tutoring sessions. Applying to a few of the following tutoring jobs may help you land a position as a tutor sooner rather than later.
1. Outschool

Pay Rate: Up to $40/hour
Minimum Requirements: No specific formal requirements; must have a reliable internet connection
Subjects: Anything from yoga to physics
Level: From ages 3-18
Outschool is a live video class system for tutors and teachers who love teaching children. All students are between 3 and 18 years old.
Outschool takes a 30% service fee, and tutors accept payments via the site. Payment is sent via PayPal, and Outschool only charges you per paid student (there are no listing fees). You can get paid to teach with Outschool on weekends, weekdays, after school and during the day.
2. VIPKid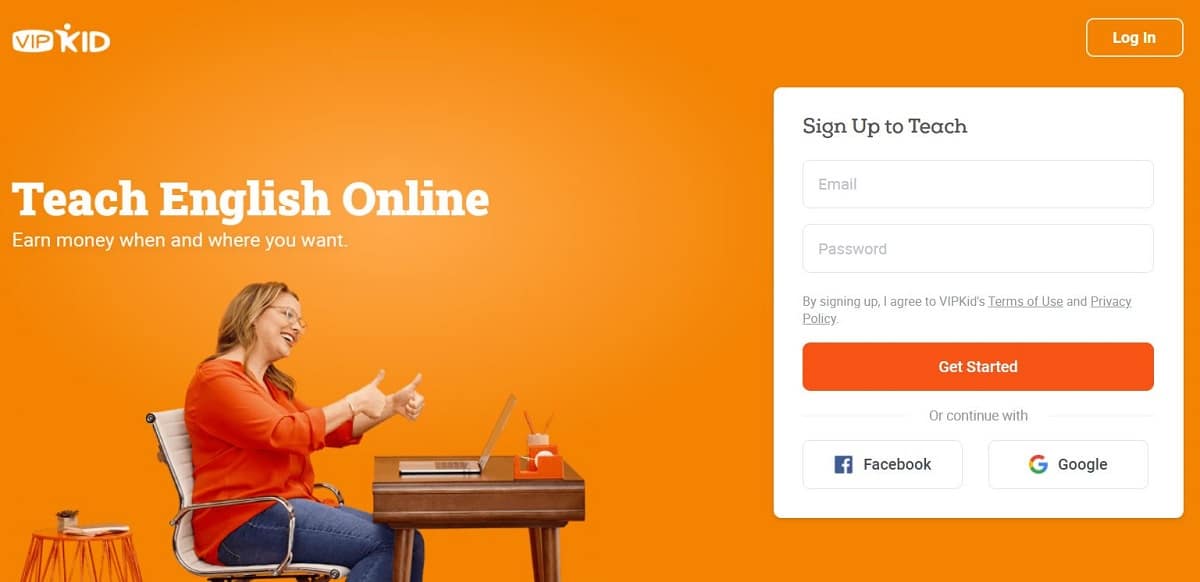 Pay Rate: $14 to $22 per hour
Minimum Requirements: Bachelor's degree in any subject, experience with children, legally allowed to work in the US or Canada
Subjects: English
Level: Ages 4 to 12
VIPKid is a platform that connects English tutors with children living mainly in China. It claims to have one of the most rigorous hiring processes among online tutoring job providers.
VIPKid's popularity is soaring among teachers quicker than students, which means it could take time, dedication, and a willingness to learn to get hired.
If you meet all of the basic requirements and are willing to learn VIPKid's teaching style, you can submit your application in just a few minutes.
3. Private tutoring on video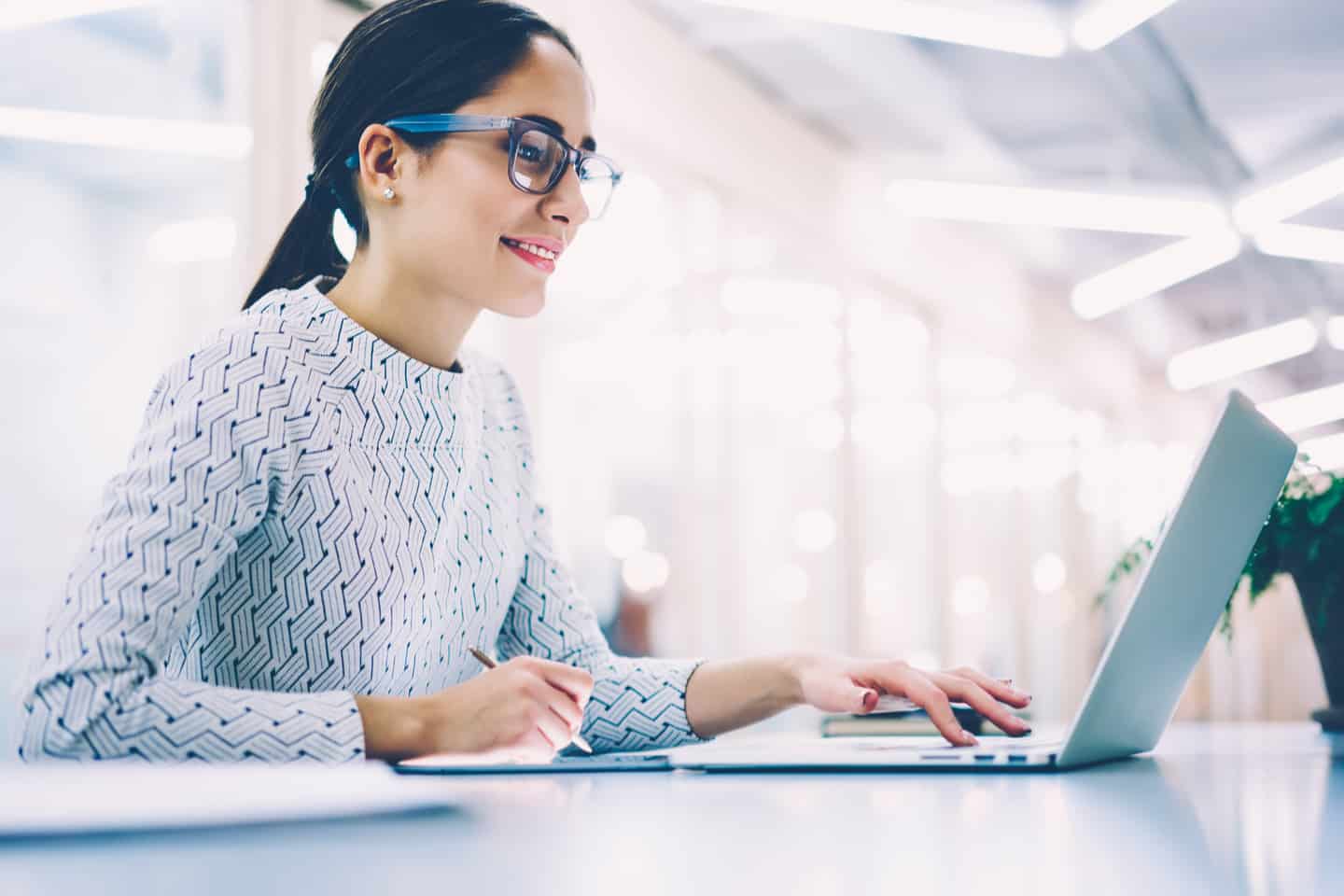 Pay Rate: Set your rate
Minimum Requirements: Knowledgeable about your tutoring subjects
Subjects: Any
Level: Any
Application: None
The hiring qualifications, pay rate, and student information are all-inclusive in this online tutoring company. It takes a lot more work initially to set up your own private tutoring service and build a client base, but if persistent and successful, you can potentially earn a lot of money this way.
In private tutoring, you set the rules. You may even want to consider creating your own website and blog to market your expert tutoring services on the subjects of your choice.
The best way to gain exposure to your target clientele (parents of students) is to provide content answering common questions that they are asking. By providing answers to their problems, you are in turn building relationships and opening doors to new tutoring opportunities.
If you think that offering private online tutoring services is for you, then start by creating your own tutoring service website with HostGator. It's one of the most affordable options to get a tutoring website started.
4. Wyzant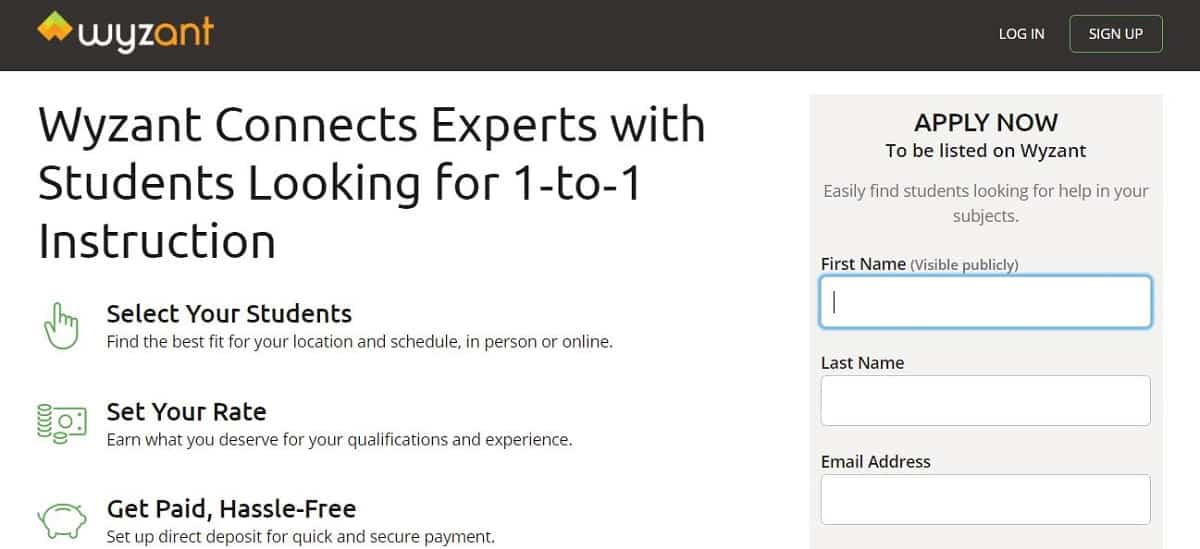 Pay Rate: Set your rates
Minimum Requirements: 18+ years old and living in the US with a valid SSN
Subjects: Any
Level: Any
Wyzant is a job platform for tutors that facilitates healthy, safe relationships between tutors and pupils. The platform has lessons in more than 250 subjects to students of all ages.
Wyzant keeps 25% of the hourly tutoring fee, which is built directly into a tutor's hourly rate charged to the student's account.
For example, if you want to earn $20 per hour, you need to charge $24 to cover Wyzant's platform fees. Additionally, Wyzant requires students to pay a 9% fee per lesson.
Wyzant offers an incentive to tutors who refer new students to the platform. If you know a student in need of tutoring and want to use Wyzant to facilitate the lessons, you'll receive 100% of your hourly rate charged to the referred student. The student will be required to pay the minimum 9% fee regardless.
5. QKids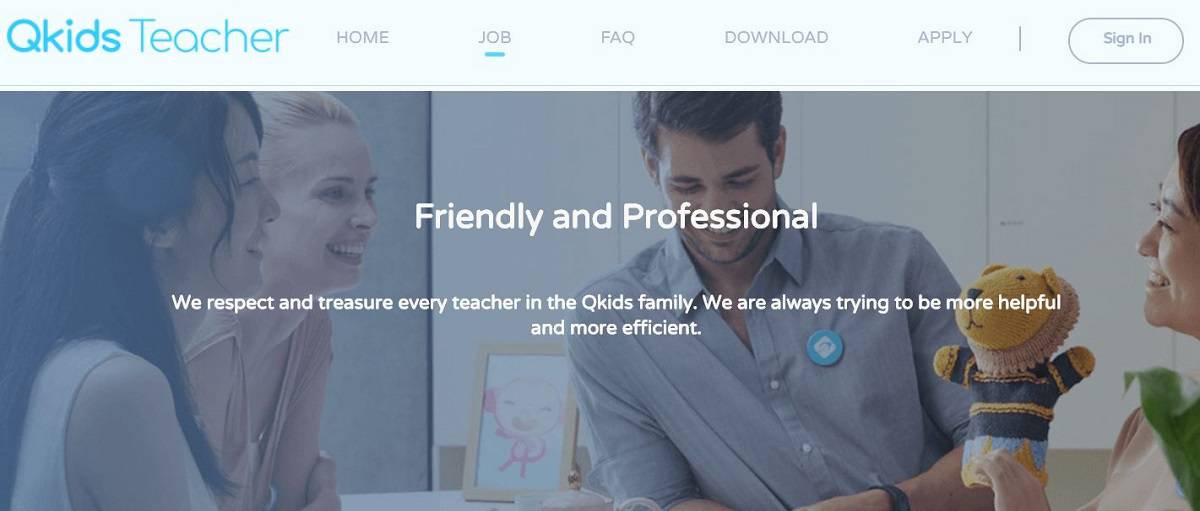 Pay Rate: $16 to $20 per hour ($4 to $8 per lesson plus bonus opportunity)
Minimum Requirements: Bachelor's degree in any subject, experience in education, legally allowed to work in and must reside in the US or Canada, available to teach 6 hours per week minimum
Subjects: English
Level: 4 to 12-year-olds
QKids connects more than 300,000 Chinese students with North American English teachers. Teaching English from home is one of the most rewarding online tutoring jobs. You have the opportunity to work from home while connecting with students from the other side of the world.
The QKids payment structure is simple. Once you've passed the application process, initial screening, demo interviews, trial classes, and background check, you can enter into a 6-month contract and start earning money.
Each lesson is a maximum of 30 minutes and pays $8. There are standby lessons that pay a minimum of $4 each for no more than 10 minutes and no teaching involved.
The bonus opportunity with QKids includes a $1 performance fee per lesson based on parent reviews and a $1 attendance bonus after teaching at least 15 lessons in any given week.
Whether you're ready to give QKids your undivided attention or just a few part-time morning hours, you can earn a good income as an online English tutor.
6. Superprof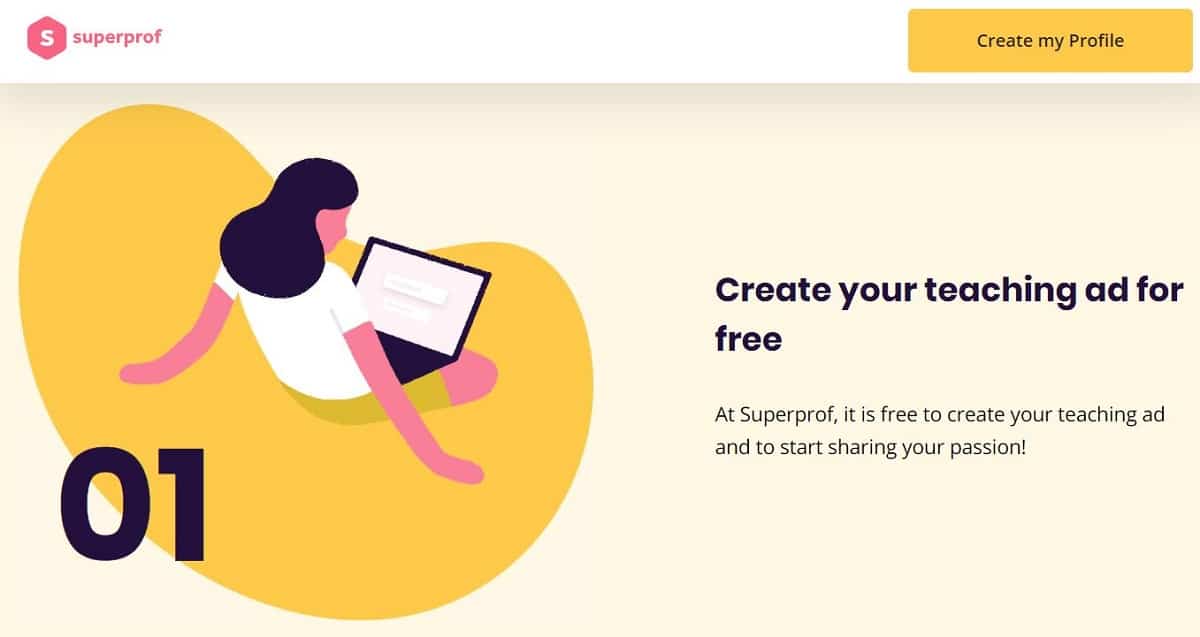 Pay Rate: Set your rates
Minimum Requirements: None in the UK
Subjects: Music, languages, sports, art, hobbies, or academic help
Level: Any
More than 5.4 million tutors trust Superprof to advertise their tutoring services to students of all ages and backgrounds. With Superprof, you can list your ads for free and describe your abilities.
Based in the UK, Superprof reaches students in 24 countries. It claims to be the "largest teacher community in the world."
Superprof is different from most other online tutoring job platforms. You list your tutoring services for free, set your own rates, and pay no fees on your earnings – 100% of your income is yours when you land tutoring gigs through Superprof.
Payments take place outside of Superprof via PayPal, Square, bank transfer, cash (local students), or any other payment method agreed upon. Though they aren't any fees with Superfrof, you'll want to screen each student properly before contracting your services.
Using a tutoring platform like Superprof is an amazing way to build your client base and reach new students who are looking for your services.
Related: 10 Flexible Ways for College Students to Make Money
7. Tutor.com

Pay Rate: Dictated by subject with bonus potential
Minimum Requirements: Must be a college sophomore or higher in pursuit of a degree, have a degree, expert in your subject, legally allowed to work in and must reside in the US or Canada, and able to teach 5 hours per week minimum
Subjects: Most academic subjects
Level: Kindergarten through adult
Online tutoring jobs for college students exist with the help of Tutor.com. Tutor.com lets you teach students without already having a degree in an area of expertise.
No teaching is required when working for Tutor.com. Instead, you'll work with students of all ages to complete homework assignments, study for tests, or drive home topics in various subjects. You can set your own schedule on Tutor.com on a week-to-week basis. It does require a minimum 5-hour commitment per week.
If you can attest to your expertise in an in-demand topic, commit to teaching online for 5 hours per week, and enjoy helping others academically, then apply to Tutor.com to get started.
8. Chegg tutors

Pay Rate: Starting at $20 per hour
Minimum Requirements: Proof of enrollment in or graduation from a 4-year university, academic test
Subjects: Most academic subjects
Level: Typically middle school to adults
Chegg is an on-demand tutoring job where you log in and remain "available" to teach online throughout the day. This could lead to more tutoring hours logged and fewer cancellations as an on-demand tutor. Students can also book your services based on your scheduled availability.
For college students, Chegg requires proof of enrollment in a four-year university or at least previous enrollment. Chegg also requires passing a test on the topic of your expertise before contracting your services.
Chegg pays $20 per hour based on exact minutes logged while tutoring on the platform. Even if a student connects for fewer than 5 minutes, you'll still be paid for 5 minutes minimum. You will then be free to accept a new student that is waiting online for help.
9. Brainfuse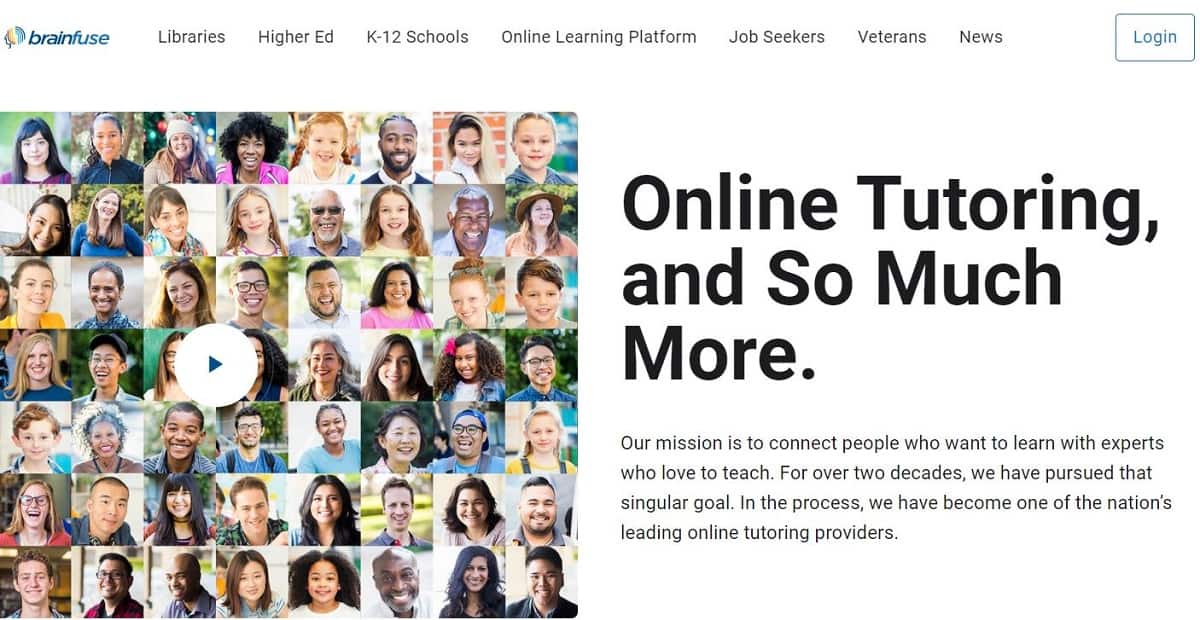 Pay Rate: Unpublished
Minimum Requirements: Must have a master's degree, reside in the US, and pass a background check
Subjects: Most academic subjects
Level: Elementary through college
Brainfuse accepts online tutor registrations only after reviewing your resume, and the requirements to even land an initial registration code are steep.
If you have a master's degree at minimum and reside in the US, then Brainfuse will consider interviewing you for a tutoring job. A proficiency test, background check, and training will follow if you pass each checkpoint.
Brainfuse offers one-to-one tutoring online (24/7). Working with a hard-to-join company like Brainfuse sounds daunting at first, but passing the required tests and landing a position is rewarding. As part of an elite team of online tutors, you can expect to help many students excel.
Brainfuse doesn't publish a tutor's expected earnings, though some sources say potential earnings are between $10 and $12 per hour. It's better to speak with Brainfuse directly about the pay rate during the hiring process to learn how much tutors earn.
10. Italki

Pay Rate: Set your own rate
Minimum Requirements: 18 or older. Requirements vary based on level.
Subjects: Languages
Level: Includes general, business, test prep, kids, and conversation practice
Italki focuses on language tutors. There are two types of tutors and teachers on italki: professional teachers or community tutors. The difference is that professional teachers must be certified or have experience in teaching their language. The community tutors are people who teach "informally," according to the website. Both must be 18 or older.
Tutors and teachers set their own rates while italki handles the payments. Italki charges a 15% fee on all transactions.
Where to Find Local Tutoring Jobs
If you prefer to tutor in person instead of online, consider these ways to provide local tutoring services to students in your neighborhood or city.
List your services on local Facebook groups
Facebook communities are growing every day, and they've become a great place for service providers to connect with clients. The same is true for local tutors.
Join local community groups and share your services and qualifications so parents can hire you to tutor their child. You certainly don't need to teach children on the other side of the world when there are those in your neighborhood that could use tutoring help.
If face-to-face tutoring sounds like something you're interested in, then let your Facebook friends and community know to get started.
Local community colleges and private schools
Other places to find local tutoring jobs are with your local community college and schools. There may be a growing need for tutors right in your local educational facilities, so make sure your services are known. There could be tutoring program applications or bulletin boards where you can display your tutoring services.
Make sure to list your qualifications, contact information, and availability when posting your local tutoring services publicly. You should also create a website where you can share your qualifications and testimonials from satisfied customers.
Tutoring Tips to Help You Succeed
Choose a subject or topic you know well
Tutors who know their subject well and are excited to teach it are the ones who make the most money. Make a list of what skills you have and what you're most passionate about. If you're fluent in French but prefer to teach Algebra, then you may have more success with Algebra. Students who enjoy you as a tutor will refer you to others, which saves you time marketing and promoting yourself.
Remember, you can tutor in multiple subjects across various platforms. Don't feel limited to one subject or platform. If you build enough of a student base, you may even be able to start transitioning students to your own website so you can avoid paying fees to third-party services.
Test your tutoring skills in person
If you've never taught or tutored before, you may want to give a practice session to a friend or family member before testing your skills on the generic public. You can also find someone who needs tutoring in the subject you're knowledgeable in and offer them a free lesson in exchange for feedback. If it goes well, you may be able to transition them into a paying client. If it doesn't go well, then you'll know how to improve.
If you can't find a way to test your tutoring skills, you can start by offering low rates. This will usually get you a lot of experience quickly and let you build up a client base. Once you have more experience and feel confident, you can increase your rates.
Related: 18 Legit Online Jobs for College Students
Tutor independently
The tutors who earn the most money are the ones who don't rely on third-party apps or websites to send them clients. If you can establish yourself as a helpful and knowledgeable tutor in a certain subject, then you won't need to rely on another site, which may fold at any moment.
While most people start out using these third-party sites, it should be your goal to make a name for yourself outside of them. This process may take months or years, depending on how often you tutor and how popular your subject is.
Choose a high paying online tutoring job
If you don't like the idea of setting up your own tutoring website, then stick with one of the above-mentioned websites. Figure out what you want to teach and which site offers the highest rates.
Try to figure out which site seems best early on. Once you've established yourself on a site, it can be hard to transition to a new one since you won't be able to take your reviews and ratings with you.
If you buy any materials or supplies for your classes, keep the receipt so you can deduct them during tax-time.
Related: 50 Best Side Hustle Ideas to Make Extra Money on the Side
Teach Online as a Work-From-Home Tutor
Whether you're a teacher looking for side work or a college student that needs extra income, consider applying for an online tutoring job.
One of the best things about making money online is that you never have to leave the comfort of your own home. You can work in the early morning, evening, or even late at night when you teach online. The flexibility and financial benefits might convince you that online tutoring jobs are your perfect match.