30 Practical Ways to Make $500 Fast
Advertiser Disclosure
Our readers always come first
The content on DollarSprout includes links to our advertising partners. When you read our content and click on one of our partners' links, and then decide to complete an offer — whether it's downloading an app, opening an account, or some other action — we may earn a commission from that advertiser, at no extra cost to you.
Our ultimate goal is to educate and inform, not lure you into signing up for certain offers. Compensation from our partners may impact what products we cover and where they appear on the site, but does not have any impact on the objectivity of our reviews or advice.
A little extra cash never hurt. Here are over two dozen realistic ways you can bring in five Ben Franklins over the next seven days.
Our number one goal at DollarSprout is to help readers improve their financial lives, and we regularly partner with companies that share that same vision. If a purchase or signup is made through one of our Partners' links, we may receive compensation for the referral. Learn more here.
Do you need $500 fast?
I've been there. In fact, there have been several times an extra $500 would have made a big difference in my life and prevented me from making some questionable financial choices or taking on debt to get by.
That doesn't have to be the case for you.
Whether you're facing a financial crisis, want to jumpstart your emergency fund, or something else, there are plenty of options available.
How to Make $500 Fast
Many of the gigs on this list can help you earn that $500 in a week (or less), especially if you're willing to hustle and work hard.
Pick up a side hustle
Next to selling things, gig jobs and side hustles are one of the best ways to make money fast. Apps can get you connected to people in your area looking for what you have to offer.
1. Get a ridesharing gig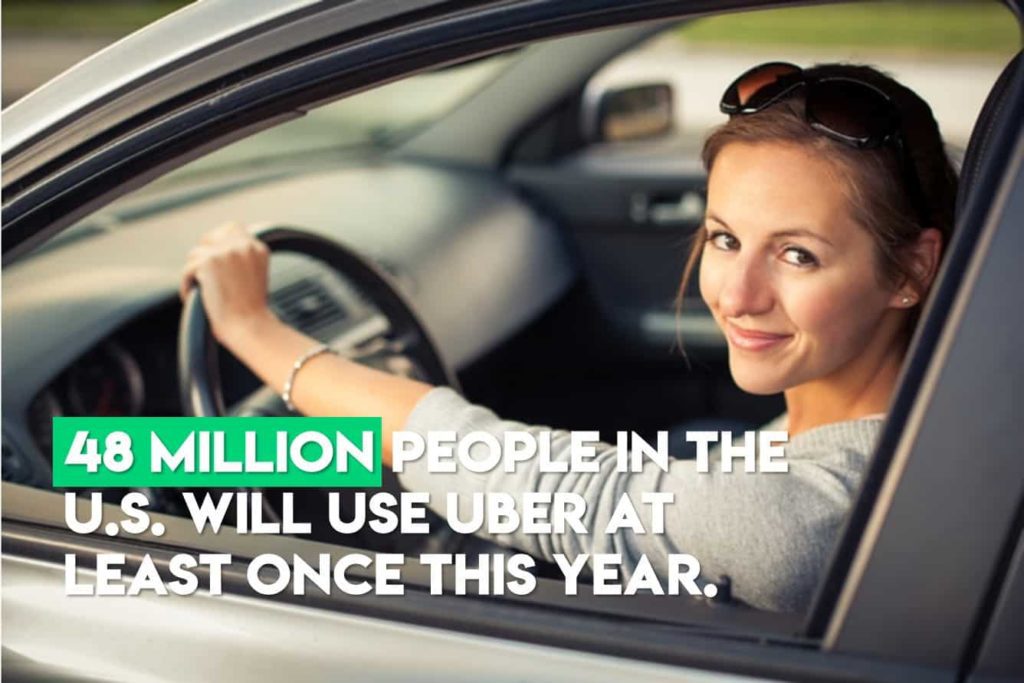 There's perhaps no more realistic way to earn extra money fast than to pick up convenient hours as an independent contractor using the Uber Drive app.
If you meet the driver requirements and become cleared to drive, you'll merely open the app and look for ride requests in your area.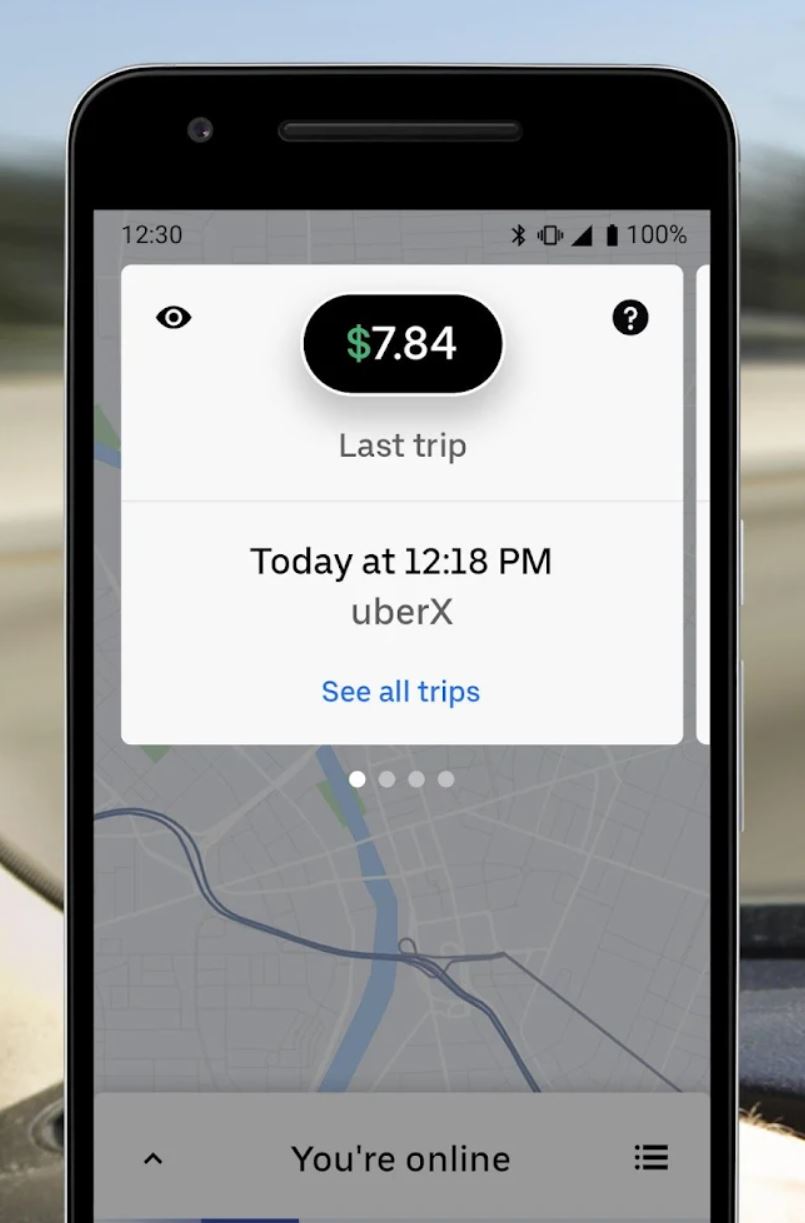 By setting your preferences and enabling in-app alerts, you can stay abreast of high-volume areas and promotions (Surge, Boosts, and Quests), enabling you to maximize your earnings.
Furthermore, Uber now offers an array of additional perks such as discounted car maintenance and cell phone plans, financial management opportunities, free music, and access to robust healthcare plans.
Everything you need to reduce your expenses, stay healthy, and stay on the road so you can rack up those fares (and now, tips!).
How fast can you make $500?
Every market is different, so every independent contractor will earn at different speeds. Given industry norms, it's reasonable to expect to earn at least $500 — and often more — in as little as one week if a user stays active throughout the duration of the 40-hour workweek.
2. Become a personal grocery shopper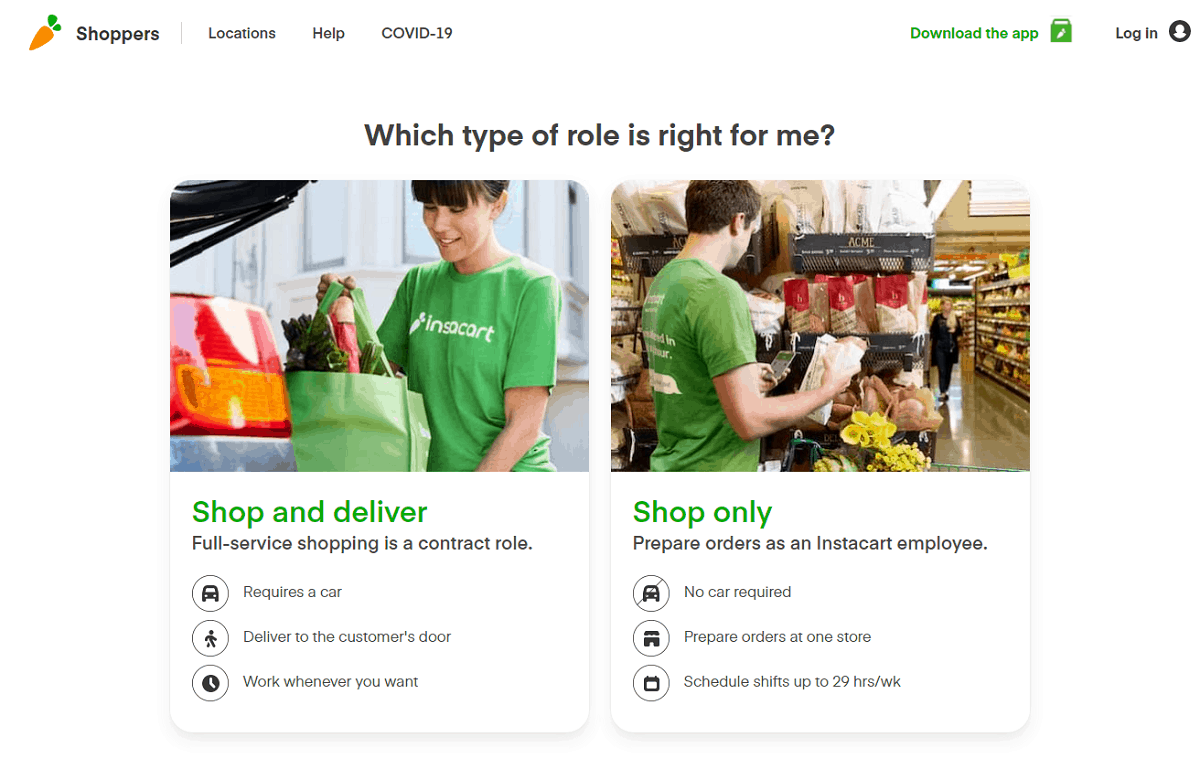 If you are at least 18 years old, becoming an Instacart shopper is a great way to quickly earn money.
As a shopper, you are responsible for preparing customers' grocery orders that are submitted through the Instacart app. Earning money is as simple as turning the app on and accepting orders. If you have a driver's license and an insured vehicle, you can earn additional pay by preparing the groceries and then delivering them to the customer's door.
As long as you can lift 30 pounds, you can fill out an application and get hired within 10 days, or, generally speaking, the time it takes for them to process your shopper background check.
One of our readers, Chris Cucchiara — an Instacart super-earner — recently shared his seven best tips for how he made $4,500 in his first two months with the company.
How fast can you make $500?
How quickly you can earn $500 depends on how many orders you deliver per day, the tips you receive, and when you make deliveries. You'll earn more during peak hours, but it is possible to make $500 in a week.
Related: How to Become an Instacart Shopper
3. Resell unused CDs, DVDs, and other tech online
Decluttr is an easy way to make money by selling all your unwanted tech and gadgets. Enter the barcode on each item to get an instant offer for your stuff. You can enter the code manually, or download the Decluttr app to scan it.
Once you scan all your items and accept the order, Decluttr emails you a free shipping label. All that's left to do is pack up and ship it off. Decluttr sends your payment the day after your order arrives. You can choose to receive payment via direct deposit, PayPal, or a check in the mail.
This is a great way to make some quick cash if you have a bunch of CDs, DVDs, or old cell phones lying around.
How fast can you make $500?
This method might not get you all the way to your $500 goal unless you have a massive collection of old DVDs or several unused smartphones, but it's a good start.
Related: Decluttr Review 2022
4. Walk dogs or pet sit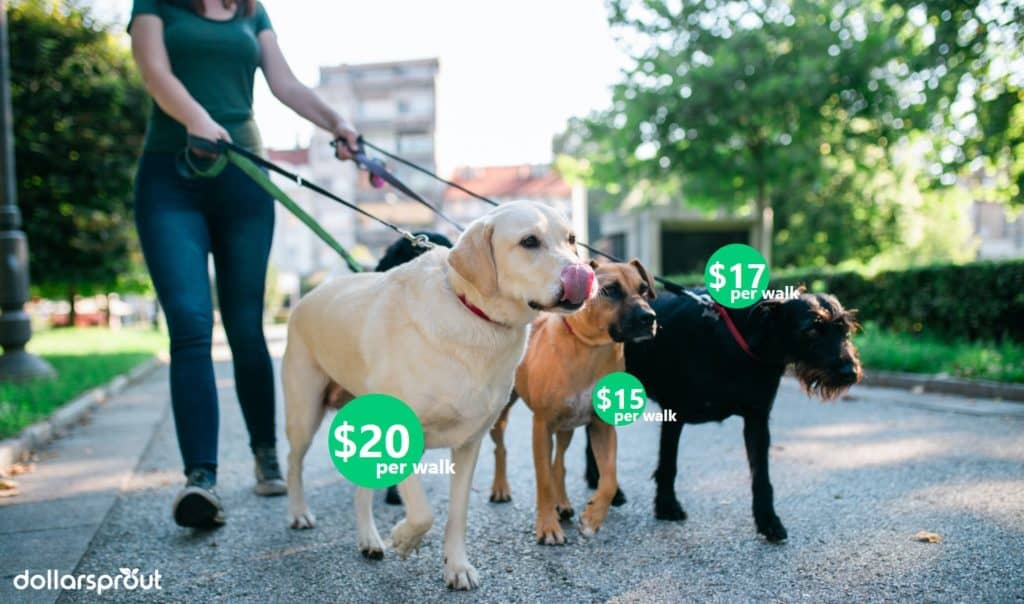 Pet sitting is one of the best side hustles for animal lovers.
If you live in an urban area, you could easily pick up several dog walking customers or cat sitting gigs per week. Even in smaller cities or the suburbs, people still travel during the summer or on holidays and need someone to watch their pets.
Earnings for Rover pet sitters and walkers are set up as flat fees for specific services rather than hourly rates. That means you get to set your rate and charge what your services are worth. Check out the competition in your neighborhood to see how much you could make working with Rover.
For example, to hire a Rover dog walker in my area to come to me and take my dogs for a walk would range from $8 to $28 per dog. For overnight pet boarding, rates often fall in the $25 to $90 per night range.
How fast can you make $500?
At an average of $20 per visit, you'd need to make 25 visits to earn $500. If you offered pet boarding and charged $50 per night and watched one dog, you could make $500 in as few as 10 days.
Related: How to Make Money Dogsitting with Rover
5. Babysit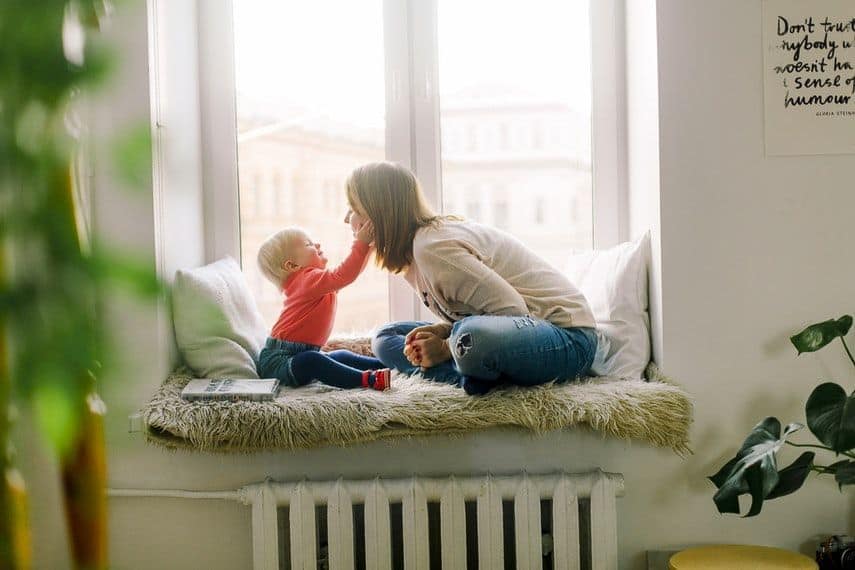 Although we typically think of babysitting as a job for teenagers, it's a great option for adults who want to earn extra money. Parents might trust an adult more than a teenager, and the extra years of experience — especially if you're a teacher or have kids of your own — mean that you can charge more.
You can advertise locally, post on your social media, or register with a company like Care.com to find clients. If babysitting kids isn't your thing, you can also use Care.com to find gigs cleaning houses, pet sitting, and tutoring.
How fast can you make $500?
Like many of the other options on this list, how quickly you earn money depends on how much you charge and how much you work. If you charge $20 per hour and babysit three kids per week for five hours each, it would take you just under two weeks to earn $500.
6. Rent out your space
If you have unused space on your property, like a basement, garage, or shed, consider renting it out to earn some extra cash. Sites like Neighbor.com make it easy for you to create a free listing to advertise to people in your community about your available space.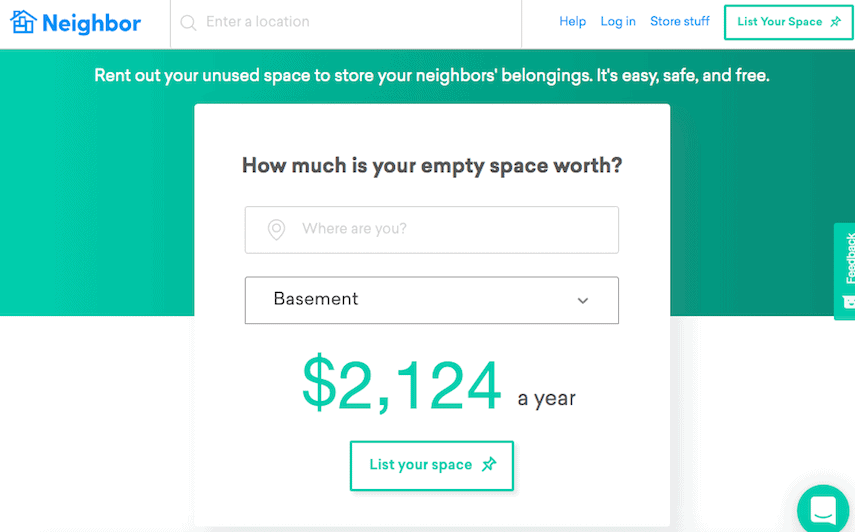 You can let renters store cars, boats, moving boxes, or furniture and appliances. In fact, they can store pretty much anything except hazardous materials, firearms and ammunition, stolen goods, perishables, pesticides, explosives, and drugs.
Hosts are protected by $1 million in liability insurance and are guaranteed a monthly payout while the storage space is occupied even if the renter stops paying.
How fast can you make $500?
You can probably earn $500 within a couple of months, depending on what comparable storage sites in your area are charging, how much space you have available to rent, and how many clients rent from you.
Related: A Detailed Guide to Renting Out Your Space
7. Rent out your RV
RVShare aims to bring RV renters and owners together by allowing owners to rent their unused RV to travelers who want the RV experience without purchasing their own.
It works similar to Airbnb: you register with the site, list your RV for free, and users can search for and book your RV. You get to set the price, availability, amenities and upgrades (ex., unlimited mileage, pet-friendly), and security deposit. After a user books your RV, you coordinate details directly with them. You'll also need to decide whether they'll pick it up or you'll deliver it to them.
You will need to meet with them in person to demonstrate how the RV works, but other than that, it's pretty hands-off. You can communicate with your renters via email or directly through the website.
Additionally, RVShare provides owners with up to $1M in liability coverage and up to $200K in comprehensive and collision insurance (based on the value of the RV), so if anything happens, you're covered.
How fast can you make $500?
Depending on where you live, the proximity to high-demand destinations like national parks, the season, and the type of RV you own, it's possible to earn $500 with just one rental booking.
8. Rent out your car

HyreCar can help you make quick money by renting your car to others when you're not using it. HyreCar automatically connects you to rideshare drivers in your area who need a vehicle for the day. Drivers/renters can access and book your car straight from the app, all you have to do is set your daily rate and a pickup location for them to grab the vehicle.
It only takes a few clicks to put your vehicle to work with HyreCar. Just register for a free account, name your car, set the location and availability, and enter a description.
As a HyreCar owner, your vehicle is covered by their comprehensive insurance coverage (paid for by the driver), so you can rest assured that your property will be taken care of.
How fast can you make $500?
HyreCar's website states the average owner makes $14,000 per year renting out their vehicle. That's $1,166 per month or $583 every two weeks.
Related: How to Make Passive Income with Your Car
9. Teach kids English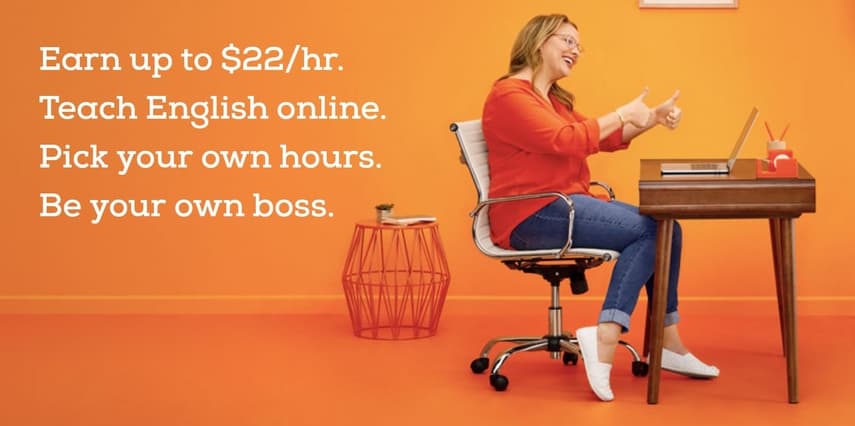 VIPKID is an international education site that helps children in China learn English using a private one-on-one model. If you've taught in the past, you may be a strong candidate for VIPKID. To be considered, you'll need a bachelor's degree in any subject, and you'll need to pass the demo class interview.
Teaching sessions are 30 minutes long and VIPKID says its teachers make an average of $18 per hour, which comes to about $9 per class.
Since everything is online, you'll need a reliable computer, headset, and internet access. And since VIPKID's clientele is mostly in China, you'll likely have to work early morning hours (if you're in the US or Canada) because of the time zone difference.
How fast can you make $500?
Theoretically, at an average of $18 per hour, you'd need to teach about 28 hours (or 56 classes) to make $500. If you're teaching approximately 10 to 14 hours per week, you'll earn $500 in less than a month. However, the number of hours you work depends on how many students book your class, so it could take longer than a month to reach your $500 mark.
10. Repair broken screens
One of the most lucrative DIY skills you can learn is fixing iPhone, Android, and tablet screens. These types of repairs are not especially difficult to do, but most consumers would rather not attempt to repair their electronic devices themselves.
You can take advantage of that by offering screen replacement services. And since most of us have broken a screen at some point, it's a safe bet that people you know need to have their smartphone, tablet, or FitBit screen replaced.
Check out this repair resource guide to get started.
How fast can you make $500?
If you charged friends or coworkers $50 per repair, you would need to do 10 repairs to earn $500. If you put an ad for your services on Craigslist or Facebook Marketplace, you could potentially make $500 in a week.
Related: 47 Small Scale Business Ideas You Can Start Today
11. Offer unique services
Do you have a unique or specialized skill you can temporarily offer? For instance, can you perform home energy audits? What about cleaning pools, staining decks, power washing houses, or providing mobile car detailing?
There are a host of services or skills you have that people would be willing to pay you for.
If you have the equipment and don't need a special license, insurance, or permit to perform the service, you can get started right away. Using social media or word of mouth, let your friends, family, and neighbors know you're available for hire. If the service is specialized and in-demand, you can probably find clients fairly quickly.
How fast can you make $500?
Depending on the service you provide and how many clients you find, you might be able to earn $500 in a day or two.
Sell your stuff
Selling things is a relatively effortless way to make $500 fast. Fortunately, there are many options for selling your stuff online.
12. Get rid of gently used clothing
Poshmark is one of the better online marketplaces to sell clothing, shoes, and accessories for men, women, and kids. Everything is shipped, so you don't have to worry about coordinating meet-ups with strangers.
The process is simple: create an account and download the app, snap a picture of whatever you want to sell, and add a description and price. The higher quality, name-brand items tend to sell for more money, but you can earn extra cash from pretty much any item that fits the Poshmark guidelines.
How fast can you make $500?
Assuming you have a lot of decent items to sell and you get started immediately, you could make $500 with Poshmark in about a week. If you can sell 10 items for $50 or 20 items for $25, that's all you need to net $500. Make sure to consider that Poshmark generally takes about 20% for shipping costs and listing fees for higher-priced items.
Related: I Spent $100,000 Flipping Pokémon Cards During the Pandemic. Here's What I Learned
13. Sell on Craigslist
Craigslist is another site you can use to sell used or unwanted items. Depending on where you live and what you have to sell, it may be a little slower moving than other sites, and your reach won't be as far, but it's still a good option in certain cases.
You can sell just about anything on Craigslist including your services. If you have a particular skill set or can offer a service that's in demand like babysitting, pet sitting, or home repair, consider offering it on Craigslist.
Another option is to browse the "Free" section of Craigslist for good finds to flip for some cash.
How fast can you make $500?
Depending on how valuable the things you're selling are, you could bring in some quick cash in a couple of weeks. Children's clothes, old furniture, electronics, and appliances are all great items to sell on Craigslist.
Related: The 6-Step Process to Profitable Craigslist Selling
14. Flip items on social media
Facebook is another popular way to sell items online. There are specific sales groups created every day for this very purpose, and the Facebook Marketplace makes it easy to sell to people in your area.
Since your Facebook friends already know you, they're more likely to buy from you. You can also sell to strangers on Facebook Marketplace or in neighborhood groups.
How fast can you make $500?
It depends on what you're selling and how quickly the buyer can pick it up from you. You could make an extra $500 as soon as today if you're selling a big-ticket item and are able to coordinate a meeting quickly.
Related: How This Couple Makes $130,000/Yr Flea Market Flipping
15. Sell crafts online
If you're crafty, opening an Etsy shop is a simple way to get started making an extra $500 fast. It's free to start a shop, but you have to pay for your listings. You can also sell anything including knit and crocheted items, handmade jewelry, custom shirts, printables, and more.
Having an Etsy shop is one of the best ways to turn a hobby into side hustle income.
How fast can you make $500?
With a large inventory and some social media marketing, you could potentially earn $500 in a week. However, it's more likely to take around a month to make that kind of money with Etsy. Posting regularly on your social media accounts could speed this process up.
Related: 23 Best Places to Sell Crafts Online
Do errands and odd jobs
There's more than one way to piece together an extra $500. These micro-jobs may not pay much individually, but when stacked together they're a great way to earn some quick cash.
16. Complete micro tasks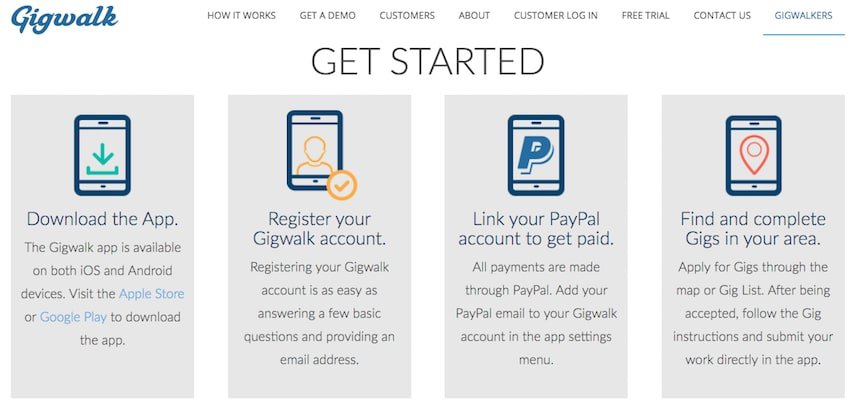 Gigwalk is an app that connects businesses with "Gigwalkers" to perform short tasks.
Businesses post tasks (called "Gigs") like taking pictures or answering short survey questions for Gigwalkers to complete. You can choose gigs in your area that are a good fit, do the task, and get paid. Gigs take anywhere from five minutes to a few hours and pay $3 to $100 each.
This app is best if you live in a metropolitan area and can quickly go from gig to gig. You can still do this if you have to drive, but the gas and wear-and-tear on your car may cut into your profits.
How fast can you make $500?
If you live in a more rural area or someplace that's not easily navigable on foot, it could take a while to earn $500 on Gigwalk. But if you happen to live in a big city, you'll have more options to choose from and may be able to complete them in a shorter time frame.
At the minimum amount per gig ($3) and the shortest time frame (five minutes), it'll take you a little under 14 hours to earn $500, which is possible to do in a week or two.
Related: 18 Places to Find Small Task or Micro Jobs (Up to $130 per Task)
17. Pick up freelance gigs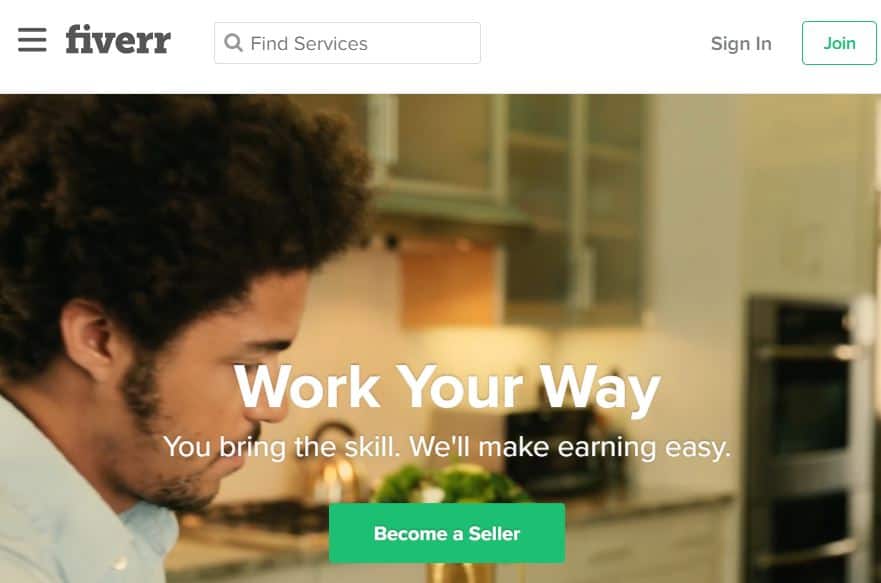 Fiverr is another site where you could potentially make hundreds of dollars fast. It's a digital freelancer marketplace, so all your tasks can be done anywhere you have an Internet connection.
The most common services offered on Fiverr include graphic design, digital marketing, writing and proofreading, virtual assistant work, and web development. There's also a high demand for video and audio services, like creating branded videos and voiceover work. You can also offer services like writing cover letters, drawing cartoons, or even doing research for an academic paper or book.
How you price your services depends on what you're offering, including any add-ons, and the time frame you can realistically deliver the product. Choose your tasks carefully to make money on Fiverr without wasting a lot of time. The best way to approach freelancing on this site is to take on big projects with a higher payout.
How fast can you make $500?
If you have a high-demand skill, you should be able to land five projects at $100 each in under a couple of weeks. It may take longer since you'll be starting from scratch without any reviews. But if you do a stand-out job and get five-star reviews immediately, you might be able to quickly boost your listing and secure more clients.
Related: 51 Freelance Websites to Find Your Next Remote Gig
18. Do handyman work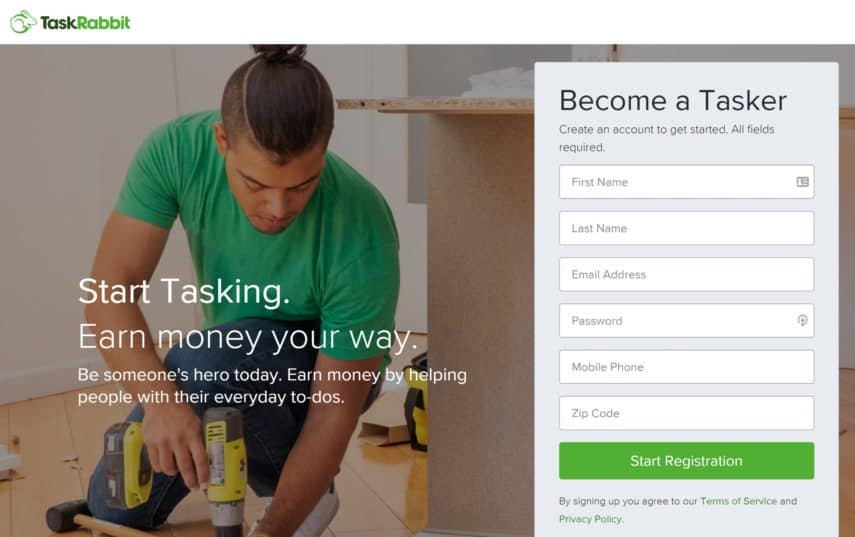 If you don't mind working with your hands, you can sign up for TaskRabbit to earn some extra money. The site connects you with people in your area who need help with a number of tasks including interior painting, assembling furniture, yard work, gutter cleaning, or moving.
On TaskRabbit, you get to choose the rate you work for. Browse through the tasks in your area, send your offer, and wait to see if you're chosen. Make sure you charge fairly and comparably to other Taskers in your area in order to get hired.
How fast can you make $500?
Since you set your own rates, how fast you reach your $500 goal depends on your rate. For instance, if you can find 10 tasks at $50 each and do two per day, it'll only take you five days.
Other Ways to Make $500 Fast
If you're looking for additional ways to make $500 quickly, here are a few more options for you to consider. They won't always get you to $500 this week on their own, but a combination of a few of them may do just that.
19. Earn cash back on everyday purchases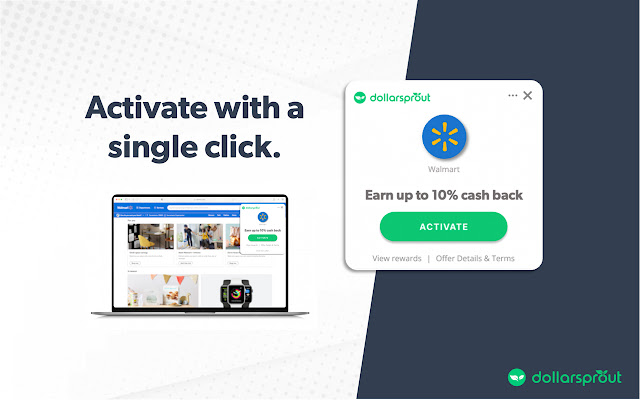 An easy way to put money back into your budget is by saving on purchases you already make. You can do this by clipping coupons, using a cash-back credit card, or using a browser extension or app.
For example, the DollarSprout Rewards desktop browser extension automatically searches the internet for coupons and applies them at checkout, helping you easily save money.
Users can also earn 10% cash back or more while shopping with partner retailers. Once you reach $5 in cash back rewards, you'll automatically receive a cash payout to PayPal the following month.
You won't make it all the way to $500 with this quickly, but it's completely free to use, so any money you earn is money you'd have otherwise thrown away.
Related: The 15 Best Cash-Back Apps We Use to Save Money on Everything
20. Pick up work as a virtual assistant
Virtual assistants provide administrative and technical support to businesses. You can decide which tasks to offer based on your experience and preferences.
A few common virtual assistant tasks include email management, social media management, and customer service. The services you offer and how you package them are entirely up to you. Comprehensive virtual assistant training courses, like $10K VA, teach students which services to offer, how and to whom to pitch them, and offer a pipeline of potential clients to get started.
Many small business owners prefer hiring virtual part-time help as opposed to full-time salaried employees because it's more cost-effective for the company. That means there are plenty of opportunities for you to make $500 fast without leaving your house.
Related: How to Become a Virtual Assistant
21. Rent a room in your house on Vrbo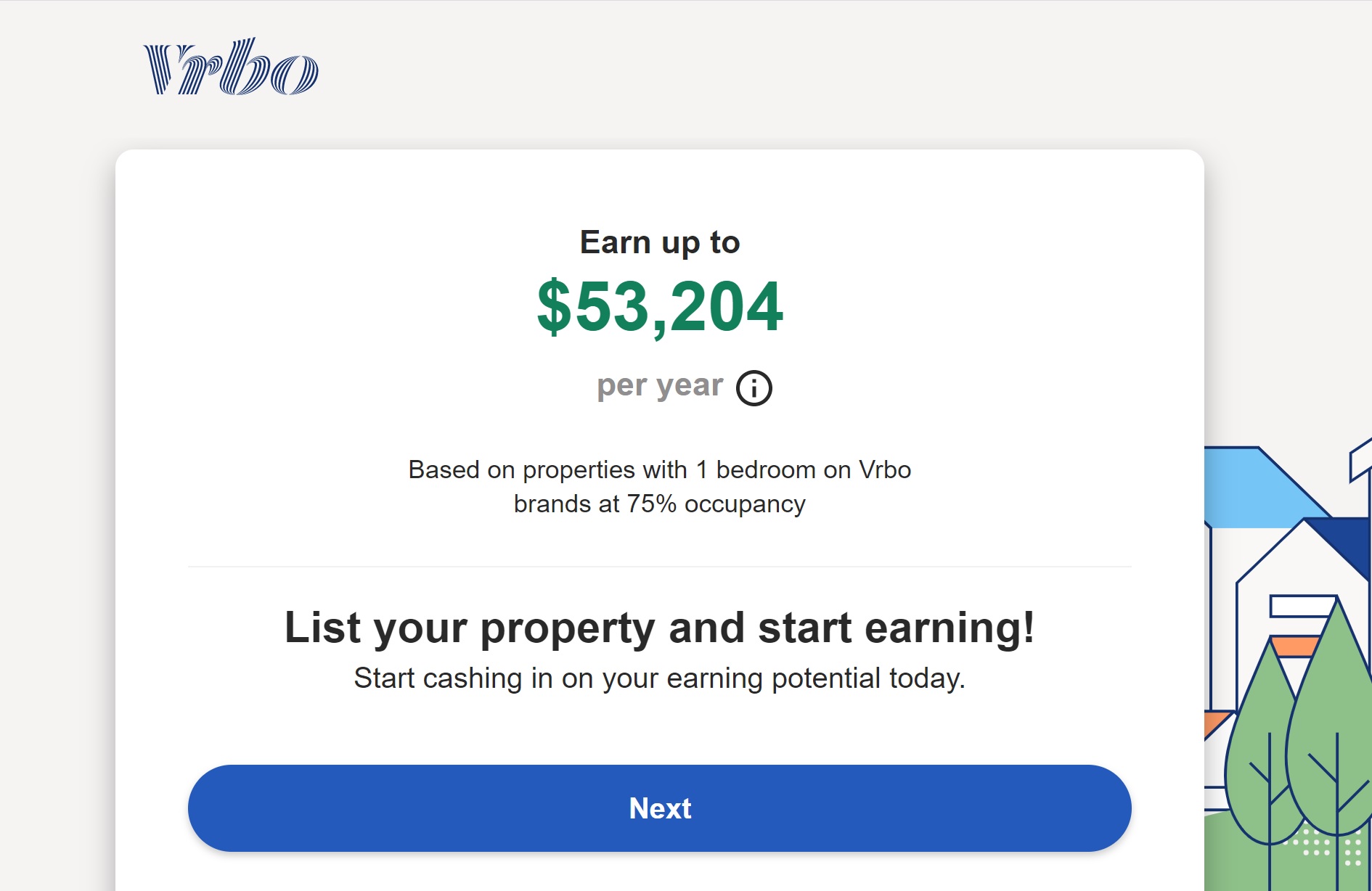 You can earn an extra $500 by renting out a spare room in your house on Vrbo. How much you charge depends on your home's location, the size of the room, and the other amenities. How much you earn (and how quickly you earn it) will depend on how long your guests stay and how many guests you book.
I plugged my one spare bedroom in my 3 bed, 2.5 bath townhome into Vrbo's earnings calculator and it spit out the above figure based on my location and 75% yearly occupancy. I personally don't plan on giving up my bedroom to a stranger, but if you have a vacant property, a spare bedroom you don't mind offering, or have a short term rental and would like to "up" your cash flow, listing with Vrbo could be a great option for you.
Related: How to Make Money as an Airbnb Host
22. Negotiate your bills
Trim is a free program that can help you find places to save on your utility, internet, and cell phone bills.
After registering and linking your bank or credit card accounts, Trim skims your accounts to look for places you can save. That can mean eliminating unwanted or forgotten subscription services, negotiating bills like cable, phone, or internet, and sending you alerts for things like late fees and paydays.
The savings Trim finds could quickly put $500 back into your monthly budget.
Related: Advice From 3 People Who Use Trim to Save Hundreds
23. Donate plasma
Not technically a donation, you can sell your plasma and make $500 fast — actually $1000 or more — in your first month. Better yet, you'll save lives in the process.
If you can stomach the needle and have a few hours of time, companies like CSL Plasma will pay up to $1,100 for donors in specific locations (search locations here). There are specific eligibility requirements, but if you're 18-75, weigh at least 110 pounds, and haven't received a new tattoo or piercing within the last 4 months, there's a good chance you'll qualify.
Payments are generally made via a prepaid reloadable debit card provided by the donation center.
Not all companies are this generous, and most pay out between $50 and $100 per visit. See our guide below to learn more and find additional plasma donation centers near you.
Related: How to Earn $300 Per Month Donating Plasma for Money
24. Work overtime at your job
If you already have a full-time job, you can earn extra money by picking up additional shifts or working overtime. Depending on your hourly rate, if your job offers time and a half (or double-time), how many hours you work, and on how many days you work, you could net $500 within a week.
Don't forget to account for the extra taxes taken out of your paycheck when you're working overtime. That will significantly cut into your earnings.
25. Write a low-content eBook
Someone needs to create the notebooks and coloring books people like to buy. If you have a computer, internet, and access to a graphic design program, you can design and sell your own low-content books.
Sell them on Amazon or on your own Etsy shop, and depending on how you price and advertise the books, you can generate $500 in as quickly as a week. You can get started with your own designs or purchase templates from places like Tangent Templates.
26. Have a yard sale
Selling items through Craigslist or the Facebook Marketplace isn't for everyone, especially if you don't have a lot of time. However, you can put together a yard sale fairly quickly and sell your unwanted or used items in person.
A yard sale could potentially earn you $500 in one afternoon, depending on the location of your sale, the types of items you're selling, and how much you're asking for each item. You can even make extra cash at your yard sale by selling baked goods, drinks, or homemade crafts.
27. Check for unclaimed money
You might be owed money and not even know it. This could include safety deposit box contents, utility or apartment deposit refunds, or uncashed paychecks.
If you need to make $500 fast, check out a few of these sites to see if you have any unclaimed money:
If you find that you're owed money, follow the directions completely to claim your cash and then wait for it to be processed and mailed. How long that takes varies by state and how many states might owe you money.
Related: 25 Programs to Get Free Money from the Government
28. Cash in your recycling
If you have a lot of empty aluminum cans and bottles around your house, consider taking them to a nearby recycling facility for some quick cash. While it might not generate you $500, it could help supplement one of these other ideas.
If you don't have a lot of aluminum cans or other scrap metal around your house, collect your coins. Look in pockets, couch cushions, the bottom of your purse or wallet, or even the floor of your car. If you don't mind paying a small fee, you can take the coins to a Coinstar and redeem them for cash. If you'd prefer the full amount, roll the coins yourself and take them to a local bank to cash in.
Related: How to Make Money Selling Aluminum Cans
29. Get free crypto
If you weren't an early adopter of Bitcoin back in 2009, odds are you aren't sitting on fat stacks of cash from buying and selling cryptocurrencies (sadly, neither am I). And while new alt-coins are developed all the time, and there are those Reddit people that have had their success on that front too, I recognize it's unlikely I'll strike it big in this space without taking in inordinate amounts of risk.
As a fairly risk-averse investor, and someone who doesn't know enough about crypto to make specific recommendations, I do find it neat that you can get started on a crypto exchange such as Coinbase completely free.
I've used it as a springboard to learn more about the speculative investment vehicle, what exactly it means to buy and hold the digital asset, and the safest ways for doing it.
Better yet, Coinbase partners with some of the tokens on the platform to give away free cryptocurrency in exchange for learning about new tokens and their features.
I earned approximately $50 in free assets for 20 minutes work merely by clicking through the 1-minute lessons Coinbase offers on these new tokens. There's no catch — no fees — nothing. You do need a valid government ID and will have to share your typical personal information when registering an account (it's similar to opening a brokerage/bank account at a normal financial institution).
They currently have an additional free $10 for you and a friend promotion if you invest $100 into crypto on the exchange, as well as entry into a $500,000 crypto giveaway.
30. Join rewards sites
If you're looking for how to make $500 fast, this won't necessarily get you there, but if you're nearly at your goal and need a little bump to get there tomorrow, there are a multitude of market research platforms that reward users for giving feedback on products that brands are looking to take to market.
Sites like Branded Surveys, Survey Junkie, and LifePoints will reward users for taking paid surveys and passing that feedback onto the brands so they can revise their products before production.
Better yet, some of these companies will send products for you to test, and if your feedback is used, they'll often let you keep the item for free. Not a bad exchange so long as the input you give is legitimately helpful!
How to Prevent This Situation in the Future
Trying to pull together money for bills or emergencies at the last minute can feel difficult and stressful. To prevent it from happening again or falling into the payday loan trap, there are a few steps you can take.
Open a separate savings account. If you don't already have one, consider opening a savings account at an online bank with higher interest rates, sign-up bonuses, or rewards for diligent savers. If you prefer a traditional bank for your savings, open your account at a different bank than your primary one. This will make it more difficult for you to withdraw the money; you might even forget you have it.
Automate your monthly savings. Automating your savings takes the control out of your hands and ensures your savings goals are met every time. To do so, all you need to do is set up a fixed transfer for every payday, and your bank will automatically withdraw that money and deposit it into your linked savings account. It'll be an adjustment at first, but eventually, you'll get used to not budgeting for that money.
Have a budget (and stick to it). If you don't already have one, it's essential that you create your budget. It's not the most exciting thing to do, but having a solid plan in place can give you peace of mind. Check out our guide on how to make a budget

for help getting started.
Although these strategies can't guarantee that a financial emergency won't happen, they can help you prepare for one. And if putting even $500 in a savings account seems impossible right now, start small. Add $10, $20, or even $100 when you can. Over time, it'll add up and you'll have a comfortable emergency fund.
Don't Resort to Payday Loans or Similar Sources of Emergency Cash
While it can be tempting to get a payday loan when you need cash quickly, the long-term effects are damaging to your finances. From overly-high interest rates to the renewal fees if you need an extension, you'll most likely find yourself deep in debt.
Instead, try a few of the options listed above to earn the extra money. While they might take longer than getting a payday loan, they'll solve your financial emergency and prevent you from going into debt. And if you like side hustling, keep working at it to further boost your emergency fund so you have cash on hand the next time you need it.