13 Best Places to Sell Your Jewelry Online
Advertiser Disclosure
Our readers always come first
The content on DollarSprout includes links to our advertising partners. When you read our content and click on one of our partners' links, and then decide to complete an offer — whether it's downloading an app, opening an account, or some other action — we may earn a commission from that advertiser, at no extra cost to you.
Our ultimate goal is to educate and inform, not lure you into signing up for certain offers. Compensation from our partners may impact what products we cover and where they appear on the site, but does not have any impact on the objectivity of our reviews or advice.
Whether handmade or hand-me-down, you can sell your jewelry online as a way to make extra money or even start your own jewelry selling business. Here are the best places to sell your jewelry and some tips on how to make the most.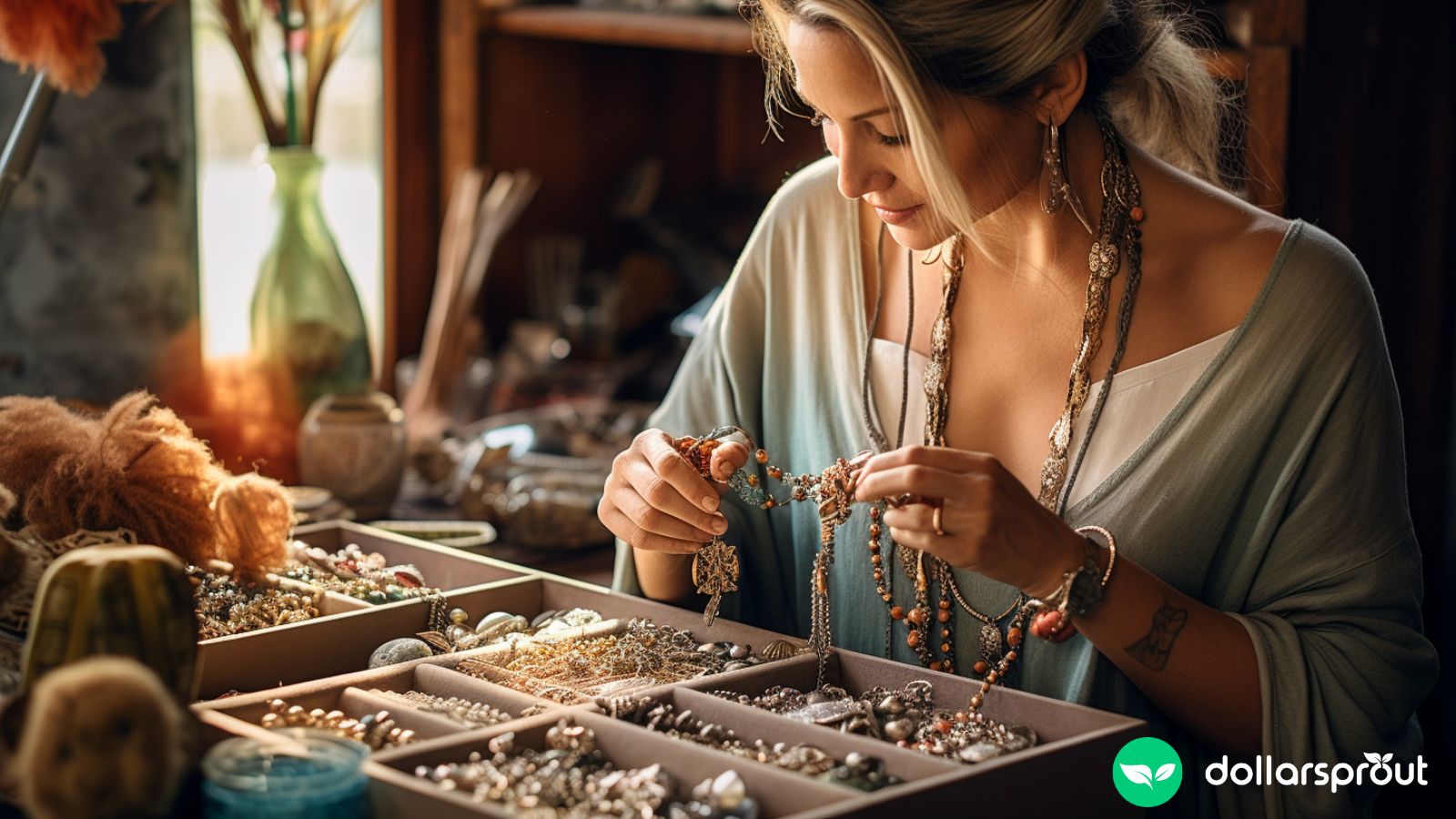 If you've tried to declutter your home, chances are you looked in your jewelry box and noticed that you have several items you no longer wear or are outdated.
You might even have some items in there that remind you of someone you'd rather forget. And you probably want to get rid of those pieces but you can't just throw away jewelry.
Fortunately, you don't have to.
Jewelry is an $18 billion dollar industry in the United States and is expected to grow annually by almost 1%.[1] So, if you need extra cash, now is a great time to sell your jewelry. The good news is you don't have to go to your local pawn shop. These days, you can sell your jewelry online quickly and easily from several reputable companies. You can also sell handmade jewelry online and earn money.
Where to Sell Your Used Jewelry Online
If you need cash, consider selling jewelry that you no longer need. It turns out that you can sell your wedding dress online, so why not sell your jewelry too?
1. Worthy
You can sell precious metal earrings, rings, necklaces and bracelets on Worthy. Worthy also accepts loose diamonds and high-end watches. To get started, send your jewelry to Worthy for valuation. Worthy covers shipping costs and insures your valuables up to $100,000, in case the shipper loses or damages the jewelry.
After receiving your items, Worthy authenticates each one. If it passes the inspection, Worthy takes professional quality pictures of your item and posts it in the online marketplace for you.
When your jewelry is ready to go to auction, Worthy will make a reserve price offer. This is the minimum price you're willing to take for the piece. If you accept the price, then you commit to selling. You may reject the offer as well. In that case, Worthy will send the item back to you.
Once your jewelry piece sells, you'll pay a percentage of the sale price to Worthy. Seller fees range from 22% for sales of $5,000 or less to 14% on sales of $30,000 or higher.
2. Things We Buy
Things We Buy specializes in fine jewelry with a diamond larger than one carat. It also buys luxury watches like Cartier and Rolex. To get started with Things We Buy, request a free appraisal kit. The kit has instructions for mailing your jewelry to the company for evaluation.
Once your items arrive, certified appraisers evaluate each piece. Within 24 hours of appraisal, Things We Buy will email and call you with a quote. The quote is completely free and there's no obligation to accept it. If you accept the offer, Things We Buy issues payment within 24 hours.
You can choose to receive payment via PayPal, ACH deposit, or check.
3. TheRealReal
The RealReal is a luxury consignment store offering an array of different items, and it is a great place to save money on designer clothes, accessories and jewelry. If you're interested in using The RealReal for consigning your jewelry, simply choose the items you want to consign. It accepts fine jewelry and watches, in addition to other luxury items like designer clothing and purses.
You can send your pieces to The RealReal in a few different ways. The RealReal will provide free in-home pickup in 20 major metro areas. If you are outside one of those metro areas, you can ship the items to The RealReal with a prepaid shipping label or visit a Luxury Consignment Office to drop off your jewelry.
Upon receipt of your items, The RealReal's team of experts authenticates them. Then, the company will photograph and post your item for sale. Once your item sells, you can choose payment via direct deposit, site credit, or check.
You will receive between 40% and 85% of your item's sale price, depending on the piece's original resale value.
4. WP Diamonds
You can sell loose diamonds, diamond jewelry, luxury and estate jewelry, and luxury watches on WP Diamonds. To start the process with WP Diamonds, fill out the jewelry information form to the best of your ability. For diamond jewelry, the form asks for the size and shape of the largest stone in the setting. Once you have provided as much information as you can about the piece, WP Diamonds gives you a price range to consider.
Next, you can either ship your jewelry to WP Diamonds or make an appointment in select cities. WP Diamond provides free shipping and insurance via FedEx Priority Overnight. Once your item has been appraised, WP Diamonds will contact you with an offer. If you accept the offer, you can receive payment within 24 hours via wire transfer. The company will also send a check if you prefer.
5. Cash for Gold USA
Cash for Gold USA accepts any items containing gold, silver, or platinum, and that includes household goods like silverware. You can even send in broken jewelry since the valuation depends on the material's weight and purity. You can also sell diamonds to this company.
Cash for Gold USA provides prepaid shipping SAFEPAKs to safely ship your items. Cash for Gold USA will appraise your items and provide a valuation. You can accept the settlement check or reject the offer within 10 business days. If you reject the offer, your items are returned to you.
6. Tradesy
Tradesy is an online marketplace for designer goods. The process to sell is simple. First, take a photograph of your item. If necessary, Tradesy will edit the photo to make it more appealing. Then you can list your item for sale.
Once your jewelry sells, Tradesy will help you ship it to the buyer. You can provide your own packaging and use a shipping label from Tradesy. Or you can use Tradesy's free shipping kit, which includes shipping materials and a label. You can also use your own materials and pay for shipping.
Tradesy charges a hefty 19.8% commission on items that sell for more than $50. You can either keep your earnings in Tradesy store credit or transfer funds to your bank account for a 2.9% transfer fee. Because they charge such a high commission and fees, sellers should consider pricing their items higher to ensure they get fair market value for their items after those fees and commissions come out.
7. I Do Now I Don't
I Do Now I Don't sells pre-owned diamonds, fine jewelry, and luxury watches online. You can sell your jewelry on the site by creating a profile. You can either list your jewelry in the marketplace, request a Direct Offer, or both.
While it's free to list your jewelry, the company does charge a commission from 10% – 20%, depending on the sale price of the jewelry. For example, there is a 20% commission on all items priced between $500 – $5,000, 18% commission on items that are $5,001 – $10,000, 15% for items $10,001 – $50,000, and a 10% commission for items above $50,000.
You can also pay a 25% commission to receive VIP services, where the company will offer photography, appraisals, cleaning your item, listing your item, and more. The company issues payment via check on the 15th of every month.
For your peace of mind, I Do Now I Don't offers free third-party appraisal and insured shipping.
Related: 23 Best Places to Sell Crafts Online
Where to Sell Handmade Jewelry Online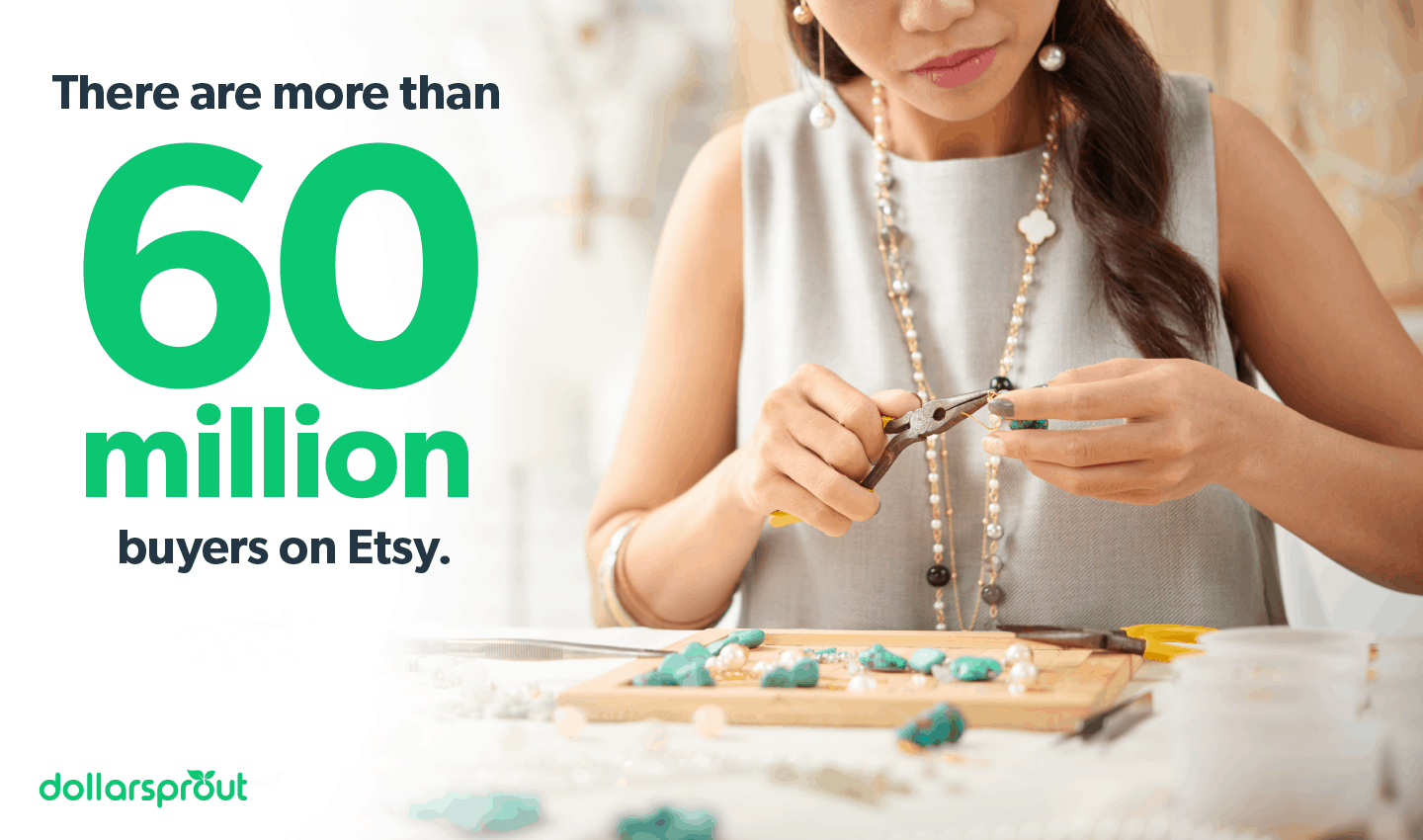 If you are crafty and want to sell handmade jewelry online, the internet is full of places to set up shop.
8. Etsy
Etsy is popular with crafters who are making money online and offers a simple approach to e-commerce. They provide tutorials to help you set up your online store, and listings, which can stay active for up to four months, cost twenty cents per listing. When the items sells, Etsy charges a 5% transaction fee and 3% plus twenty-five cents for payment processing.
It's easy to manage your store on the Etsy app, and you can take advantage of discounted postage as well. You can choose from a basic free account or upgrade to a Plus membership. At $10 per month, the Plus package allows you to customize your own web address and gives you more options for customizing your shop.
9. Shopify
You can set up your jewelry site through Shopify, a full-service online e-commerce platform. Shopify offers over 70 storefront themes to choose from, helping you build a professional jewelry sales site quickly and easily.
Shopify allows you to accept credit card payments online. They even help you ship your jewelry once it sells. Through Shopify, you can print discounted USPS shipping labels and send customers tracking updates.
You can open a basic Shopify account for $29 per month. If your business grows enough to where you need more staff accounts, you can upgrade your plan. Upgrading your plan unlocks perks like detailed reports, third party shipping rates, and more.
10. Amazon Handmade
Amazon Handmade has curated a group of artisans selling handcrafted goods on Amazon's platform. The site has an application process to verify you are truly making your goods, which means that customers can be confident in what they are buying.
Amazon provides a custom URL, making it easy for potential buyers to find your shop. You can list items for free, and Amazon charges a 15% referral fee on each sale. Amazon Handmade sellers can also access the Amazon Professional Selling plan resources for free, a $39.99 monthly value.
All you have to do to get started is submit an application, list items, and start selling!
11. eBay
EBay is a well-known site for making money online. Many creators sell their wares on eBay since it's a convenient, full-service e-commerce platform.
It's quick to get started on eBay. First, you need to create a profile and list your item. Research similar jewelry to make sure to price your items competitively. Once your jewelry sells, eBay will process payment and provide a shipping label.
EBay allows sellers to list 50 items for free every month. However, you'll pay what's called a "final value fee" if your item sells, usually 10% of the final sale price.
12. Facebook Marketplace
If you're interested in connecting with local buyers, Facebook Marketplace is an inexpensive and straightforward option. Facebook Marketplace does not charge any fees, and marketplace listings are public, making them viewable by everyone.
You can create a Facebook page for your handmade jewelry business as a way to connect with customers. Facebook is also a great way to connect with customers who saw you at a local craft fair or arts event. You can use Facebook as a marketing tool as well as a selling platform.
13. Squarespace
Squarespace provides an easy online platform for people who want to start a blog or establish an e-commerce site. Their templates are known for being professional, modern, and easy to use, a plus if you don't consider yourself a techie.
Squarespace makes it easy to accept payments and ship items by integrated with companies like PayPal and FedEx. You can choose from an array of monthly or annual payment plans, starting at $12 per month.
How to Sell Jewelry Online for The Most Money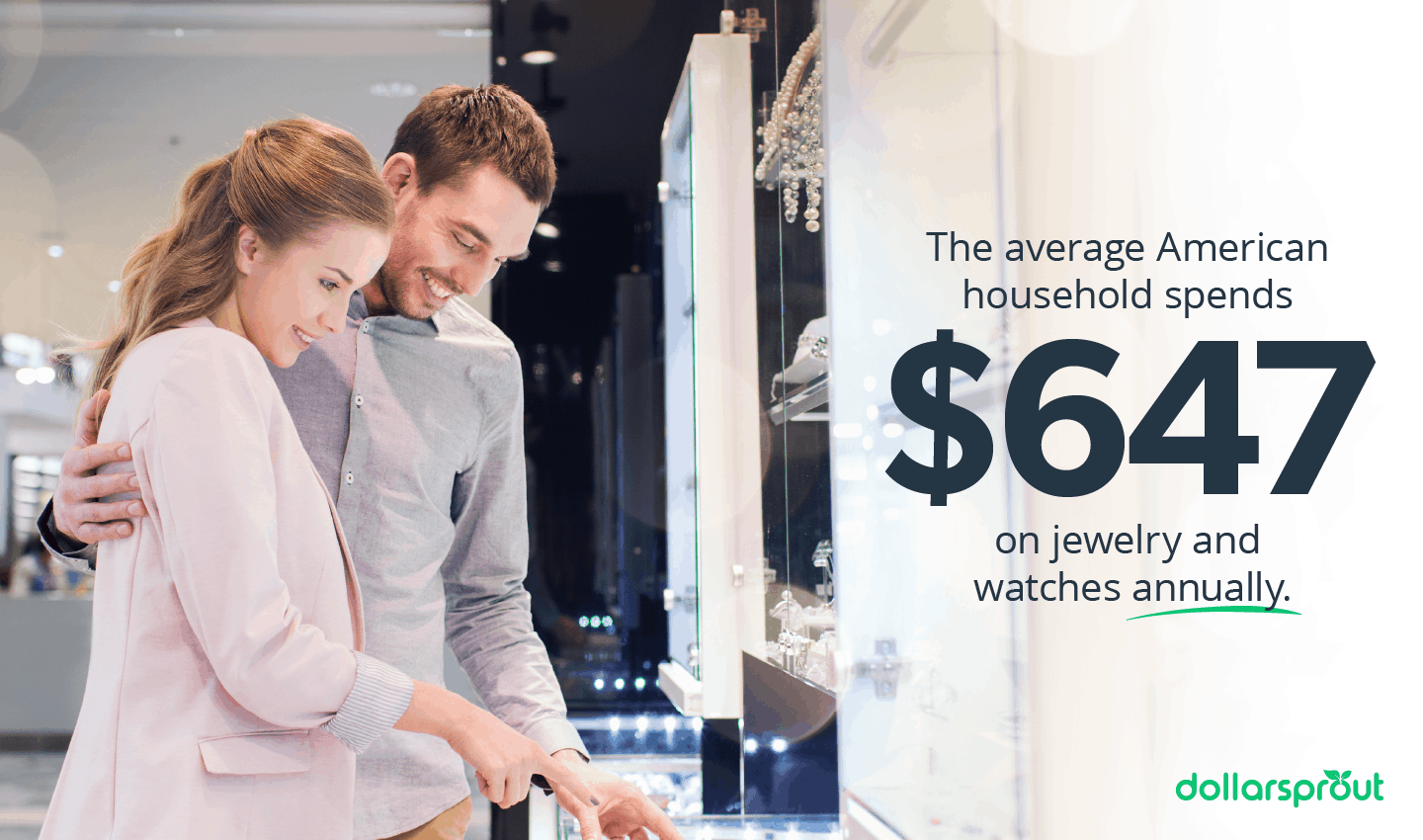 Whether you're selling pre-owned jewelry or handmade jewelry online, you can adopt a few best practices to maximize your income. You don't have to do it all on your own, either. Many sites help you improve your pictures, research competitor pricing, and more.
Pre-owned jewelry
Selling pre-owned jewelry works best if you have some information about the item in advance. See if you can find any documentation of the jewelry's metal content and gem information. This will help you give the best information to potential buyers. If you don't have information from the original purchase, you can use a local jeweler to appraise your items.
Some sites that specialize in jewelry, like Worthy and Things We Buy, have gemologists on staff to appraise your jewelry. Other sites may ask for your own appraisal to validate the jewelry's authenticity.
To maximize your sale price, it helps to have the item's original packaging. You should also take multiple high quality pictures of your jewelry. Some sites will enhance your original images for best results.
Handmade jewelry
When you're selling handmade jewelry, take multiple high-quality pictures of your items. You should also be aware of competitors who are selling similar items. Do some research on the platform you choose so you can price your jewelry competitively.
To make sure your jewelry is appealing, stay on top of jewelry trends by following influencers on social media. Keep your designs fresh and relevant. This will help your handmade jewelry store stand out.
Related: 28 Best Selling Apps to Sell Stuff Online (and Locally)
How to Protect Yourself (and Your Money) When Selling Your Jewelry Online
It's totally normal to feel concerned about selling valuables online. To protect your jewelry, work only with reputable online dealers. Choose a site that provides insurance on any packages you send. Make sure that your items will be returned within a specific time period if you decide not to sell.
A reputable dealer will have terms and conditions clearly stated on their site. Make sure you understand and are comfortable with the site's rules before trying to sell your jewelry with them. Check the site's listing with the Better Business Bureau to make sure that there are no complaints.
Get an independent appraisal of high-value items before reaching out to online dealers. This information will help you determine whether you're getting a fair deal from a potential buyer.
Don't let potential scams dissuade you from selling jewelry online. Once you verify that you're working with a reputable dealer, selling jewelry from home can be a way to make quick money while simultaneously decluttering.
What to Do If You Can't Sell Your Jewelry Online
If you can't sell your jewelry online, there are other options. Locally, pawn shops and flea markets provide opportunities to sell both pre-owned and handmade jewelry.
Check with nearby jewelers. Some may be able to melt your old pieces to design something new or alter your jewelry to suit your tastes. Other local options include Facebook Marketplace, yard sales, or even Craigslist.
Make Money by Selling Jewelry Online From Home
You can clear our jewelry box – and make money – by selling your jewelry online. You could make a profit by selling jewelry that no longer suits your style. Selling jewelry online is also a way to part with jewelry from an old relationship.
And if you're crafty, you can sell handmade jewelry online, too. Easy to use e-commerce platforms like Etsy make it simpler than ever to make a business out of your handcrafted jewelry.
Related: 50 Legitimate Ways to Make Money Online