11 Places to Get Paid to Take Pictures
Advertiser Disclosure
Our readers always come first
The content on DollarSprout includes links to our advertising partners. When you read our content and click on one of our partners' links, and then decide to complete an offer — whether it's downloading an app, opening an account, or some other action — we may earn a commission from that advertiser, at no extra cost to you.
Our ultimate goal is to educate and inform, not lure you into signing up for certain offers. Compensation from our partners may impact what products we cover and where they appear on the site, but does not have any impact on the objectivity of our reviews or advice.
With better cameras on smartphones and the increasing affordability of high-quality digital cameras, everyone is a photographer nowadays. What most don't realize is you can actually earn money from your pictures.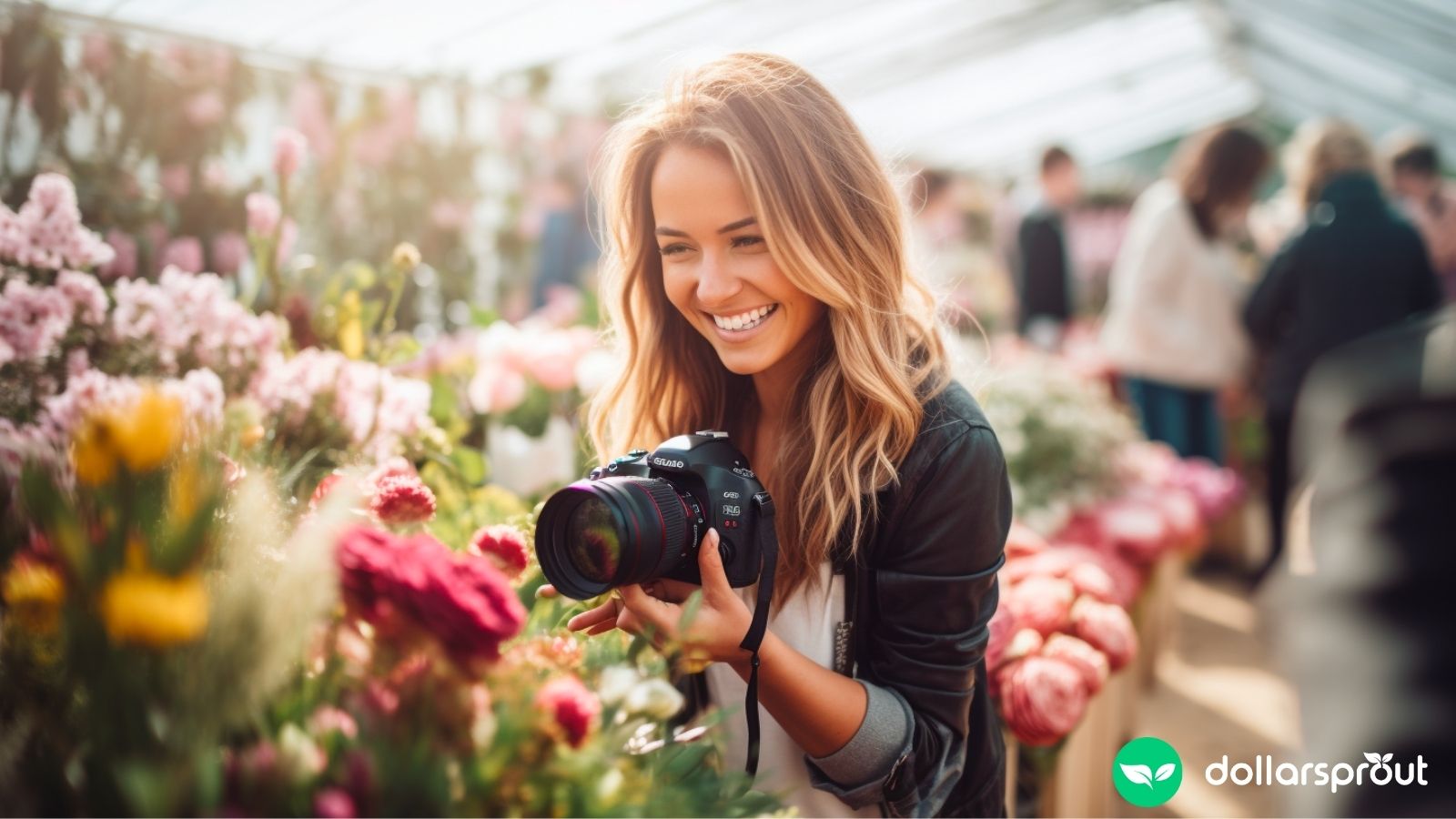 There are tons of easy ways to get paid to take pictures without being a professional photographer.
With better smartphone cameras and the increasing affordability of high-quality digital cameras, many people have taken up photography as a hobby.
What most don't realize is that this hobby can make you some easy cash. If you have an eye for detail and love taking photos, you can find lots of websites for you to sell photos online.
How to Make Money with Photography
There are plenty of websites and apps that allow you to sell your pictures. You can sell your pictures as art, or you can upload them to be used as stock photos.
Apps that pay you to take photos
If you're interested in getting paid for your pictures, but don't want to spend too much time and effort on the process, there are a few apps that pay you to take photos.
You don't need any photography expertise — though a good eye helps — and they're one of the quickest and easiest ways to make money with your images.
1. EyeEm
EyeEm is geared toward those who want a quick and easy way to sell their photos online.
The EyeEm app scrolls through your camera roll and automatically selects the highest-quality photos. You still have the final say on what you choose to sell online, so you won't have to sell ones that are too personal.
EyeEm is convenient, but you don't get to keep as much of the profits. You'll only pocket 50% of what your photos make.
2. Foap
Foap is another app that allows you to sell pictures from your phone straight to big companies. Like EyeEm, Foap is easy to use and pays half the fee when your pictures are sold.
One thing that sets Foap apart from EyeEm is its Missions feature. Foap has a special section that tells you what a company is looking for so you can submit photos for consideration. If your image is chosen, you get a bigger payout.
3. Snapwire
Snapwire works a bit differently than other stock photography websites. On Snapwire, you make money with your photos by responding to creative Challenges. To participate, you have to read the brief and submit your photos. If your pictures are chosen, you get paid.
When Buyers nominate your photos, you level up for the opportunity to compete in live Buyer Requests and other commissioned assignments. Snapwire contributors keep up to 70% of the payout on successful Requests and Challenges.
4. miPic
MiPic is one of the easiest ways to sell photos for money. All you have to do is take pictures and upload them from your phone or computer to your gallery. The miPic team handles everything else including promotion, printing, shipping, and customer service when your photos sell. They also check the resolution on your photos and only show the ones that would print well.
MiPic checks the resolution on your photos and only shows the products that would print well.
However, the convenience of miPic also comes with a pay cut. MiPic artists earn up to 20% commission for their work. That may be lower than other sites on this list, but it's not bad for a passive way to make money.
Keep in mind that miPic isn't just selling your photos; it's selling your pictures printed on merchandise. Instead of getting a 70% commission on a $10 photo ($7), you might get 20% for a $50 wallpaper print ($10).
Currently, miPic is only available on iPhones and desktop devices.
Sell stock photos
One of the easiest ways to get paid to take pictures is through stock photo sites. Companies or individuals who need a particular image search stock photo sites, and when they select a picture to use, they pay a small fee. If they pick your photo, you'll get a cut of the fee they pay.
Anyone can upload their photos to a stock photo site and get paid.
What kinds of photos make good stock photos?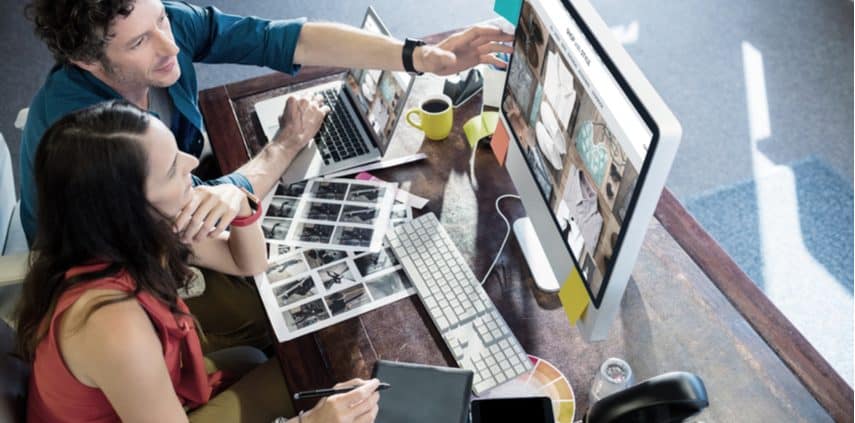 Not every picture is ideal as a stock photo. If you're serious about making money selling stock photos, you need to take the right kinds of pictures.
Make sure your pictures are free of any brand names or logos, which will make them unusable. Stock photos should be fairly generic that can be used by any type of company.
Think about the focus of your picture. When companies look for stock images, they're typically looking for a picture of something specific — a person at work, a particular kind of food, or a nature scene. They should be simple and easy to look at. Pictures with too much clutter don't make good stock photos.
Make sure your photos are high-quality, bright, and focused. Dull or out-of-focus images won't sell well. To get inspiration, look through some stock photo websites before you start. This should give you an idea of what works and what doesn't.
Best websites to sell photos
If you really want to get paid to take pictures, you want to choose sites with a large audience that make it easy to upload and sell photos.
5. Shutterstock
Shutterstock is one of the best websites to start regardless of experience level. Because the site is so popular, every picture you upload may be seen and purchased by thousands of people.
Another great feature of Shutterstock is its easy-to-use app. You can download the app on any smartphone, and you'll be able to take a picture and upload it straight onto Shutterstock. The app also has features that show you helpful tips, like what kinds of images customers are searching for.
Shutterstock pays out based on the type of customer downloading your image. You'll get paid less if a customer with a monthly subscription downloads your photo and more for customers who pay directly for your image. As your lifetime earnings increase, the amount you get paid per photo increases, too.
6. Adobe Stock
Adobe Stock is one of the best websites to sell photos online. With this site, your pictures can get lots of exposure and downloads.
In 2014, Adobe Stock purchased another big stock photo site, Fotolia, so anything you upload to Adobe Stock will be seen there, too. That means double exposure.
Adobe Stock pays photographers 33% of the price of their photos. This flat rate means you might make more at first than you would with Shutterstock, but there's less room for growth.
7. Snapped4U
Unlike other stock photography websites that accept a variety of themed photos, Snapped4U only wants event photos from weddings, concerts, event portraits, etc. People typically visit Snapped4U to purchase pictures taken of them.
If you live in a touristy area, then you could offer to take pictures of travelers and tell them where to find their photos online. All you have to do is upload your pictures and set the price, up to $20 each. Snapped4U then sells the files directly to your customers.
The fee is $0.50 on every photo you sell under $5, and 10% on photos $5 or more.
8. Getty images | iStock
Many major publications use Getty Images, making them one of the best websites to sell high-quality photos. However, you have to apply and be accepted to sell your photos with this stock photography website. After you submit your application, you should hear back within 30 business days.
If your photos make the cut, you'll have access to Getty Images' vast customer base of over 1.5 million users. Royalty rates vary from 15% to 45%. You can earn higher rates by agreeing to sell your content exclusively with Getty Images. This program is competitive, so only upload your best photos.
Sell your photos as art
If your photos are more artistic than the average stock photo, you may want to sell your pictures online as art.
9. Etsy
Etsy is one of the biggest online marketplaces specializing in handmade goods.
People use Etsy every day to shop for artwork, so it's a great place to sell your photos online. With Etsy, you can set up your own online shop and start selling your photography.
Before you sell anything, you'll have to pay a little upfront. Etsy charges a $0.20 fee for each item you list for sale. Once you sell your item, Etsy takes a 5% fee, plus a payment processing fee of 3% and $0.25.
10. Fotomoto
While Etsy is convenient for beginners, Fotomoto is great if you're more interested in creating a thriving photography business. Fotomoto isn't an online marketplace. It's a service that handles orders, then prints and ships photos for you.
Fotomoto is great if you want to set up your own website to sell photos. It'll handle the business side so all you have to do is take pictures. Your customers will be able to order your photos as prints, on canvas, postcards, and more.
Fotomoto offers three membership levels. With a free membership, you pay a fee of 22% per photo. The Pro and Pro Plus membership levels will cost you a flat monthly rate but keep more money in your pocket with each sale.
11. Society6
Society6 is similar to miPic in that you don't actually sell your photos, but you put your photos on items like coffee mugs, water bottles, or mousepads. You can also sell photos on prints, canvas, and more.
Artists earn 10%, which may seem low, but you don't have to do anything except upload your photos and decide which items you want to offer.
What You Need to Take Professional Photos
You don't need a lot of expensive equipment to take professional photos, just a smartphone and some editing software.
Smartphone camera
Today's smartphone cameras rival the best digital cameras from ten years ago. If you want to get paid to take pictures without making a big investment, using your smartphone is the way to go.
Of course, not all smartphones are created equally. Make sure you choose a smartphone with a great camera.
Professional camera
A professional camera is the next step in making a living as a photographer. But picking the right camera can be difficult.
The Nikon D3500 is a great budget DSLR option, with a cost of around $400.
The Canon EOS Rebel T7i is another good option, but this one is a bit more expensive at $650. It may sound steep, but it's a lot cheaper than what other professionals use.
You can try to find refurbished versions of these on eBay or at your local camera store to save money.
Photo editing software
While you might be able to snap some great pictures with just a smartphone, photo editing software will take your photography game to the next level.
With photo editing software, you can adjust the brightness, colors, and more on your photos. There are tons of options for great editing software, and some are even free.
Adobe Photoshop
Adobe Photoshop is the most well-known photo editing software. With Photoshop, you can easily turn even a mediocre photograph into a work of art. The possibilities are endless, and Adobe Photoshop has tons of useful features.
But the prestige and versatility of Photoshop come with a high price tag. To get access to Photoshop, you'll need to subscribe through Adobe's Creative Cloud. The full app costs $20.99 a month.
Adobe does offer a pared-down version for photographers at $9.99 per month, but it's still one of the priciest photo editing programs on the market.
Pixlr
If you want to edit your photos without paying for Photoshop, Pixlr is a great alternative. Pixlr can be used from your web browser for free. That means you don't have to download anything or pay any money upfront.
Pixlr offers essential tools, like color correction and resizing, along with some more advanced tools like blurring. Pixlr also has a mobile app, so you can work on your photo editing on the go.
If the standard version of Pixlr is too simple for you, try Pixlr Pro. For $5 a month, you get additional tools that more advanced users might find helpful.
Affinity Photo
Unlike Photoshop and Pixlr, there's no monthly payment for Affinity Photo, just a one-time payment.
At $19.99, Affinity Photo for iPad boasts a range of editing capabilities rare for any app, including advanced retouching tools, liquify effects, layering, 360° image editing, and more. The desktop software costs $49.99 and comes with even more editing features.
If you want software you only have to pay for once, Affinity Pro might be your best fit.
Taking Photos Can be a Fun and Lucrative Side Hustle
With a little work and a few inexpensive tools, you can make some extra cash by selling your photos online. If you think you have a good eye, try one or more of these ideas and see how much you can get paid for your pictures.