8 Best Budgeting Apps for 2023
Advertiser Disclosure
Our readers always come first
The content on DollarSprout includes links to our advertising partners. When you read our content and click on one of our partners' links, and then decide to complete an offer — whether it's downloading an app, opening an account, or some other action — we may earn a commission from that advertiser, at no extra cost to you.
Our ultimate goal is to educate and inform, not lure you into signing up for certain offers. Compensation from our partners may impact what products we cover and where they appear on the site, but does not have any impact on the objectivity of our reviews or advice.
Once you find the right budgeting tool (and start using it consistently), you'll start to see a substantial improvement in your finances. To help you find your perfect match, we've carefully sorted and tested dozens of apps to find the best budgeting apps for every type of budgeter.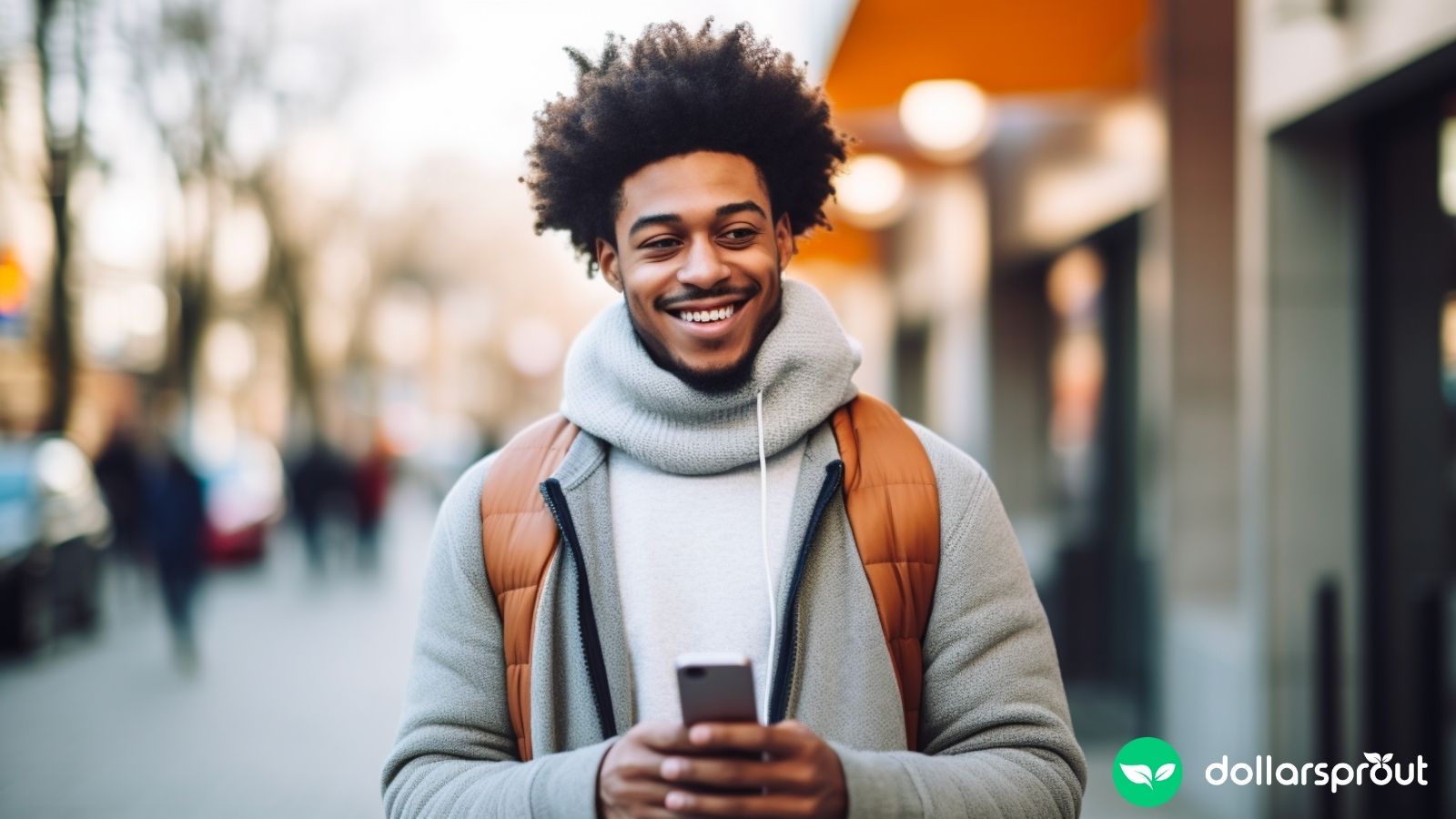 Many people think about budgeting in the same way they think about counting calories.
They know it's important but they shudder at the thought of actually doing it. And just like with calorie counting, once someone starts sticking to a budget that suits their lifestyle, they start seeing positive results.
Budgeting apps — much like food tracking apps — can make this process easier. Once you find the right tool for you, you'll start to see a substantial improvement.
To help you find your perfect match, we've carefully sorted and tested dozens of apps to find the best budgeting apps for every type of budgeter.
Overview: The Best Budget Apps
1. Best Overall: Tiller

Price: 30-day free trial then $79/yr ($6.58/mo)
A common complaint of many budget tools is that they are too rigid and don't give users enough flexibility to customize certain parts of their budget. For users who want a higher level of control and prefer using spreadsheets over cookie-cutter apps, Tiller is a great solution.
Tiller automatically updates a customizable set of up to five spreadsheets with daily spending, transactions, and balances from all your accounts including credit cards, loans, and bank accounts. Users can opt for either Google Sheets or Excel and can use Tiller's Autocat feature to automatically categorize their spending.
Flexibility (without the headache of data entry) is the biggest selling point for Tiller. The tool supports multiple budgeting methods, including 50/30/20 budgeting and zero-based budgeting, among others. You can also receive a daily email with account balance summaries and create spreadsheets to track savings goals, freelance income, net worth, and more.
2. Best for Automatic Tracking: Mint

Price: Free
Mint is an all-inclusive budget management tool that focuses on helping users track their spending automatically. The free budget app allows users to set spending targets for each category in their budget, and transactions are categorized in real time.
One of the biggest draws of Mint is that it's a clean, centralized place for users to view their entire financial life in one spot. Users can link almost any financial account to Mint, including banks, credit cards, loans, and investment accounts. Mint is used by over 20 million customers and has remained one of the top tools since it hit the market in 2006.
3. Best for Keeping It Simple: PocketGuard

Price: Free or $7.99/mo for PocketGuard Plus (cheaper if paid annually)
PocketGuard is geared toward millennials who are new to budgeting and want something that's easy to use. Similar to other apps on this list, PocketGuard allows users to sync all of their financial accounts to the app.
Where PocketGuard shines the most is its "In My Pocket" feature, which lets users quickly see what money is safe to spend after factoring in bills, ongoing spending, and savings goals. For instance, if a user finds a pair of shoes they want for $65 but they aren't sure if they can afford them, a quick glance at their In My Pocket balance provides the answer.
PocketGuard also identifies opportunities for users to save money like canceling recurring subscriptions or negotiating bills. And through its referral program, you can accrue points to trade for a month (or more) of its PocketGuard Plus service.
Also, if you don't like the idea of paying a monthly fee to use to use the app, PocketGuard Plus lifetime access is available for a one time purchase of $79.99.
Related: How to Make a Zero-Sum Budget: Your Tool to Financial Freedom
4. Best for Zero-Based Budgeting: YNAB

Price: 34-day free trial, then $99/yr (or $14.99 per month)
You Need a Budget, also known as YNAB, is one of the most popular and well-known budgeting apps. It works on the premise that every dollar has a purpose. Whether it's paying a mortgage, buying a latte, or saving for the future, the idea behind YNAB — and zero-based budgeting in general — is that every dollar is accounted for at the end of the month.
This easy-to-use app is great for beginner budgeters or those who want to track all of their spending because they're trying to pay off debt or reach another financial goal. It provides a central location to manage all of your accounts and debt, and you can even share the information with a partner or spouse.
Since you have to manually enter all of your spending, it forces you to pay attention to where your money is going.
As YNAB advises, "All the dollars in your checking account are no longer at your disposal because now you are spending from the budget, from the plan, from your categories."
5. Best for Envelope System Budgeting: EveryDollar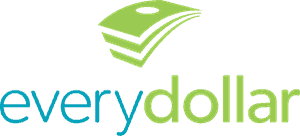 Price: 14-day free trial, then $12.99 per month or $79.99 per year.
EveryDollar is the budgeting app created by Dave Ramsey, one of the most popular figures in the personal finance industry. While a bit pricier than some of its competitors, Ramsey+ (formerly EveryDollar Plus) comes with access to Financial Peace University, Dave Ramsey's flagship personal finance course, and other features including spending insights and the ability to track your progress through the Baby Steps.
EveryDollar works off of the envelope budgeting system, which is similar to zero-based budgeting. For users looking to assemble a debt payoff plan, EveryDollar has built-in features like the Debt Snowball Tool to help. Similar to other apps on this list, Ramsey+ syncs with a user's outside accounts and updates transactions in real time.
For anyone following Dave Ramsey's program, this app is a perfect fit. However, if you can't afford Ramsey+ or don't need the other features, there is a free version that allows you to create a basic, customizable budget.
6. Best for Couples: Honeydue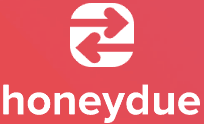 Price: Free
While many of the apps on this list allow for multiple users, the Honeydue app is specifically designed for couples. The app allows each partner to stay up to date on account balances, bill due dates, and it even allows users to split bills within the app.
The most unique feature of Honeydue, though, is the messaging feature. For instance, if a transaction looks suspicious or fraudulent, a quick message to your partner can clear things up. Users can also send encouraging notes and emojis, which can help facilitate difficult conversations and help couples merge their finances without any drama.
The app does have privacy settings so users can decide how much information they want to share with their partner. For instance, if you have separate accounts, you can decide to share account balances but not every specific transaction. This is particularly helpful if you're planning a surprise gift or trip, but if you're concerned about financial infidelity, you might want to choose an app that provides more transparency for both parties' spending.
7. Best for Tracking Net Worth and Spending: Empower

Price: Free
Empower's (Previously Personal Capital) main claim to fame is its investment software, but the app also boasts a powerful set of budgeting planner tools for everyday users. The app allows user to connect all their financial accounts, including checking, savings, credit cards, loans, mortgages, and more.
In addition to the spending tracking, Empower has a net worth tracking feature that shows a user's net worth trends over time. The app can also help you find any hidden fees, develop a personalized retirement planning strategy, and customize your investment portfolio.
Honorable Mentions: More Budgeting Apps to Consider
If you're looking for some alternatives to the best budgeting apps, here are a few to consider.
Goodbudget

Price: Free for the basic plan, $7/mo for Goodbudget Plus
Goodbudget is another app for you to use if you prefer to budget using the cash envelope system. Rather than putting your money in physical envelopes, you create digital ones within the app. You can choose the categories, spending limits, and there's even the option to establish envelopes for saving and paying off debt. You can also sync and share your budget and spending with other family members.
Goodbudget comes with both a free and paid option. They offer the same features. However, the paid version comes with more options. For instance, with the free version, you can only set ten envelope categories. The paid account offers an unlimited number of envelopes. And you can link up to five accounts through Goodbudget Plus whereas you can only link two with the free plan.
Goodbudget also offers a free month-long online course for those who are new to budgeting and has two seasons of a budget living podcast.
If you're new to budgeting and plan to manage your money with someone else with the envelope system, Goodbudget is a solid choice.
Wally

Price: Free for the basic app, $19.99 for lifetime membership to the paid version
Wally helps users budget, track their spending, set savings goals, and provides regular updates and insights into your spending. There's also a feature that allows users to scan important documents and receipts directly into the app. When you scan your receipts, the app will automatically track the expenses for you; there's no need to manually input the purchase.
If you opt for the paid version, you can monitor and track foreign currency accounts and digital wallets along with your traditional bank accounts. Other premium features include the ability to schedule payment reminders, create an advanced budget with customized budget categories, and jointly manage finances with family, friends, or business partners.
Wally is best for users who want to track their expenses and spending but already have a basic understanding of budgeting.
A Few Things to Be Aware Of When Using a Budgeting App
If you are new to using apps to manage your money, there are a few things you should know.
Set aside time for account setup. Although it can be tedious and time-consuming, anywhere from 10 minutes to an hour or more per app, it's worth taking the time to sync all of your bank accounts within an app. The more accounts and information you can include, the more useful the app will be. If you plan on testing several apps, set aside time to set up each one correctly.
Transactions will get miscategorized. Almost all of these apps rely on algorithms or AI to categorize your transactions. This makes them prone to error, which is why it's important to inspect each transaction to make sure it's categorized correctly. As you fix the errors, the apps "learn" and make the correct designation next time.
You may need to re-sync accounts at times. Between two-factor authentication, security questions, device settings, and other factors, your accounts may occasionally become disconnected from an app. While this can be frustrating, the extra layers of security are necessary to protect you from fraud.
Beware of notification fatigue. Some of these apps will notify you multiple times per day, and it can become a lot to manage. Rather than ignoring or deleting them, adjust your alert preferences. Set your notifications to once a day or for email alerts instead of ones directly from the app. Whatever you prefer, set your alerts so that you'll actually pay attention to them. A budgeting tool is only helpful when it's being used.
Free apps make their money off of advertising. Even though you aren't paying to use the app, the companies still need to make money. For example, Mint is totally free to users but earns money by referring customers to other financial products and services. It may earn a referral fee for each user who signs up for a suggested product. While the company is still providing you with a legitimate product and advice, this is something to be aware of.
How to Decide Which App is Right for You
With so many choices out there, it can be tough to decide on just one app. The best way to know for sure if a tool is going to meet your needs is to try it.
In general, it's a smart idea to research the apps before using them. You also want to make sure you fall into the target market for an app. You can do that by browsing the app's website or reviews.
For instance, after spending a few minutes on PocketGuard's site, you'll quickly learn the app caters to millennials. If you're a professional looking to get a longer-term view of your finances and overall wealth, consider using Personal Capital instead. If you're looking to manage your money with a partner, Honeydue may be the best fit.
Remember that it's OK to dislike an app after giving it a try. You might find it's cumbersome, doesn't do what you want, or is too expensive for your needs. There are a number of alternatives you can use. Keep trying paid and free budgeting apps until you find what works for you.
More Resources to Help You Budget
If you are looking for more help with getting started with budgeting, check out these resources.