6 Cute Ways to Make Money with Your Dog (or Cat)
Advertiser Disclosure
Our readers always come first
The content on DollarSprout includes links to our advertising partners. When you read our content and click on one of our partners' links, and then decide to complete an offer — whether it's downloading an app, opening an account, or some other action — we may earn a commission from that advertiser, at no extra cost to you.
Our ultimate goal is to educate and inform, not lure you into signing up for certain offers. Compensation from our partners may impact what products we cover and where they appear on the site, but does not have any impact on the objectivity of our reviews or advice.
It turns out there are a lot of ways you can make money with your dog. Some of them are surprisingly easy, and most of them provide adventure and extra quality time for you and your pup.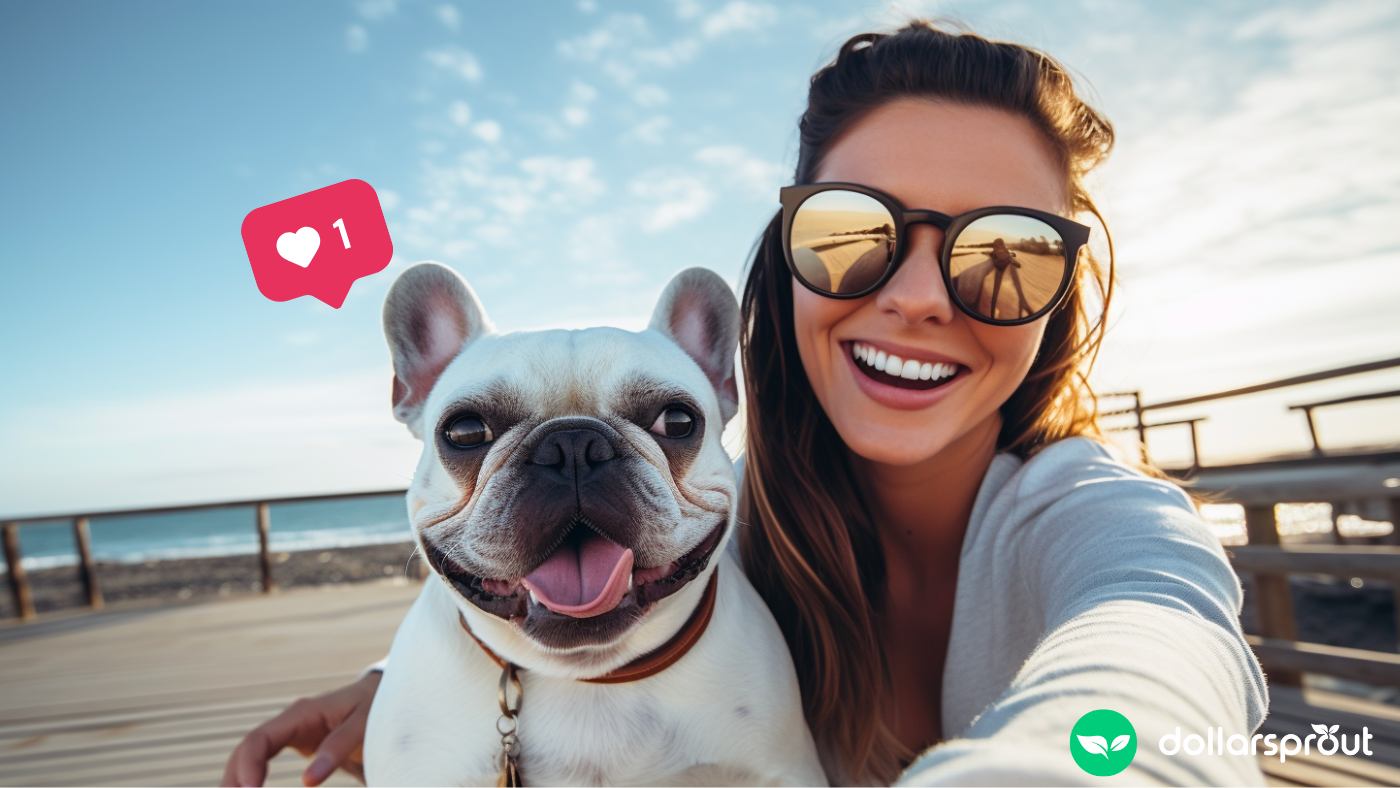 My dog costs me a lot of money.
Not just in vet visits, food bills, or heartworm medicine, but also in how much stuff he destroys. When he was a puppy, he liked to chew on and destroy my shoes.
After the fourth pair, I asked him, "How do you plan to pay me back for those?"
I used to replace those ruined items out of my budget, but now I know there are some ways my dog can start to pay me back.
Some of them are surprisingly easy, and most of them provide adventure and extra quality time for you and your pup.
6 Pet-Friendly Ways To Make Money with Your Dog
Making money with your dog can help offset the cost of food, emergency procedures, and routine vet bills.
1. Take a walk.
If you're already walking your dog, why not get paid for it? Rover is a dog walking and pet sitting website that connects qualified dog walkers with pet owners. Instead of just walking your dog, bring them with you while you walk your own pup.
You can limit dog walks to your neighborhood to minimize travel time and expenses. Getting started with Rover is easy, and it provides liability insurance so you don't have to worry in case something happens to a dog under your watch. If you have space in your house, you can even start boarding dogs during the day or overnight to make even more money.
If your dog loves hanging out with other dogs, they'll love getting more social interaction.
Related: How to Make Money Dog Sitting with Rover
2. Make your dog Instagram famous.
Celebrities and influencers aren't the only ones making money off Instagram. Dogs and their owners can make money off Instagram by building a following and leveraging that following into sponsored posts, free swag, and maybe even their own merchandise.
For example, I'm a huge fan of Darren and Phillip, aka The Blue Boys, a pair of Staffordshire Terriers from Australia. They have more than 600,000 Instagram followers and sell a line of leashes, collars, calendars, dog sweaters, and T-shirts.
How you can utilize your pet's Instagram account:
Create an Instagram pet account and start posting regularly. You can use the pictures you already like to take. When you're first starting out, post at least 2-3 times a day and use relevant hashtags to help get more attention. Look at other pet pages that have been successful, like Leo, and use them for inspiration.
It takes some creativity and consistency to get traction. Your pup's Instagram page should capture their personality. Talk about your pup as if they're the ones creating the content. If you stick with this strategy, you can attract a sizable following within a few months. You may want to invest in a high-quality camera or a cell phone with a good camera.
After a while, you may find that brands start reaching out to you. At first, they may only offer goods like free toys, treats, and accessories as compensation. But if you do a good job and get engagement on your sponsored posts, you can negotiate for money on future posts to your Instagram pet account.
You don't even have to wait for brands to reach out to you. You can get start contacting them first. Pick brands that your dog actually likes and uses, which will make your requests more authentic and more likely to get noticed.
How to help Fido land his first sponsorship deal:
Find some smaller brands that are local to your area, like a dog bakery or the store where you bought your dog his Christmas sweater. Let them know how much you love their products and why. Tell them how your following has grown, how you plan on promoting their product, and ask them what hashtags they'd like you to use.
3. Start a pet blog.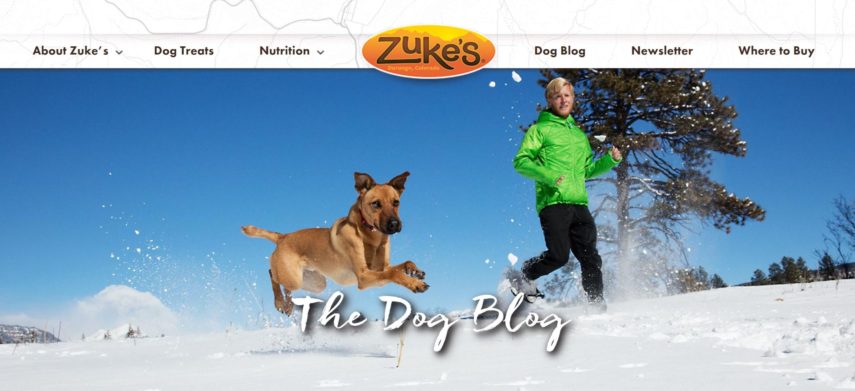 You can make money off your dog by starting a blog for them. This doggy side hustle is a tough one to execute but could be worth the effort. Like an Instagram account, a pet blog could translate into money once you get enough followers.
Like social media profiles, pet bloggers typically get paid by big brands to promote their products. You can also include referral links and get paid when you refer people to products you actually use. For example, you could make a post about your dog's favorite treats and include affiliate links to a store that sells them.
Benefits of starting a pet blog:
Having a blog can help your dog get more exposure in addition to social media.
You can sell advertising on your blog.
You can place affiliate links on your blog and earn commissions on sales you refer.
First, decide what kind of blog you want to create. Is it a fun, lighthearted blog about the adventures you and your dog take? Or do you want to provide advice and training tips? Your blog could also be a place to chronicle your dog's life, including regular everyday moments or fun adventures.
Starting a blog won't result in immediate income, but it can be a fun project. It might also help you learn new skills that can be valuable in other endeavors. If you need a step-by-step guide on how to set up your blog, we've got you covered.
4. Sell photos of your dog on a stock photography site.
If you have a quality camera and an eye for photography, there are stock photography sites like Shutterstock that will pay you royalties for your photos.
Photography sites like this have a huge reach and millions of subscribers, and those subscribers want new dog photos for their own sites. This is perfect if your dog is photogenic and doesn't mind holding a pose.
For more tips on how to get started, check out this blog post on selling stock photos.
5. Train your dog to be a professional actor (or model).
Whenever I see a dog on television or in a print advertisement, I think, "My dog could do that. He's cuter and more talented than that dog."
We all think our dog is the cutest, but some dogs do get paid for their adorable appearance. Make money off your dog by training them to act or model.
Many cities have pet agencies your dog can join. They may require an upfront fee for training and placement, so you'll have to decide if you want to invest in this since there's no guarantee that your pup will get hired. A good place to start looking into this is with the Le Paws Agency. Dog model salary varies, so it depends if it's worth it.
6. Make YouTube videos of your dog.
Is your dog a stellar jumper? Does he have the perfect head tilt? Does he play with your cat?
It's great to add those videos to your social media accounts and blog, but another way to earn money online with your dog is to put them on YouTube. To do this, learn how to create a YouTube channel and start uploading those videos. Add a fun description, include your dog's social media links, and share it on other sites, like Reddit or a specific breed's Facebook group.
There are settings on your YouTube channel to enable your videos for monetization, which means you make money from the short ads aired before your video plays. You should also connect your YouTube channel to a Google AdSense account, which is how you make money from Google ads.
It's not as intimidating as it sounds. YouTube even has free tutorials that walk you through the process. Here's a video of Loki the Corgi enjoying Valentine's Day that has more than 150,000 views.
Related: How to Make Money on Facebook: 5 Easy Strategies
Making Money with Your Pet Can Be Rewarding
Making money with your dog can be financially rewarding as well as a fun hobby.
If you're serious about trying to make your dog Insta-famous, you have to be consistent. You can't post once a day for a week and then forget for a month. Look at other famous dogs to see what hashtags and strategies they use.
Related: How One Man Makes $20,000 per Year Selling Christmas Stockings for Dogs