13 Cash-Back Apps to Save Money on Everyday Purchases
Advertiser Disclosure
Our readers always come first
The content on DollarSprout includes links to our advertising partners. When you read our content and click on one of our partners' links, and then decide to complete an offer — whether it's downloading an app, opening an account, or some other action — we may earn a commission from that advertiser, at no extra cost to you.
Our ultimate goal is to educate and inform, not lure you into signing up for certain offers. Compensation from our partners may impact what products we cover and where they appear on the site, but does not have any impact on the objectivity of our reviews or advice.

Over the last several years, dozens of new cash-back apps for shopping have popped up.
These apps can save you money on groceries, travel, clothes, and so much more.
They're a lot easier than clipping coupons, and more practical, too. I can't tell you how many times I've left the house without coupons that I wanted to use. But with them on my phone, I'm always able to save money.
With so many cash-back apps available now, it's difficult to determine which ones are worth using and which ones to ignore.
13 Best Cash-Back Apps to Use to Save Money
Here are some of the most popular cash-back apps you can use to get money back on your everyday spending.
1. Wikibuy

What it is: Wikibuy is a cash-back app and browser extension. The company was founded in 2014 and acquired by Capital One in 2018.

How it works: When you install the Wikibuy browser extension and shop online, Wikibuy will alert you if coupons are available at that retailer or if there's a better price somewhere else. Just click the button on the Wikibuy pop-up to claim your deal.
Pros:
Easy to install and use
Multiple ways to save (coupons, cash back, local deals, etc.)
Watch list feature alerts you of price drops
Low payout threshold ($5 for most gift cards)
Cons:
Not as many gift card options as some other sites
Tracks your online shopping history
How to cash out: You can exchange your cash back credit for free gift cards directly on Wikibuy's website. Most gift cards start at a $5 payout.
Referral program: You'll receive your own unique link you can use to invite friends and family to Wikibuy. However, it's unclear whether or not you'll receive cash credit for those who sign up.
Related: Wikibuy: A Full Review of the Money-Saving Browser Extension from Capital One
2. Swagbucks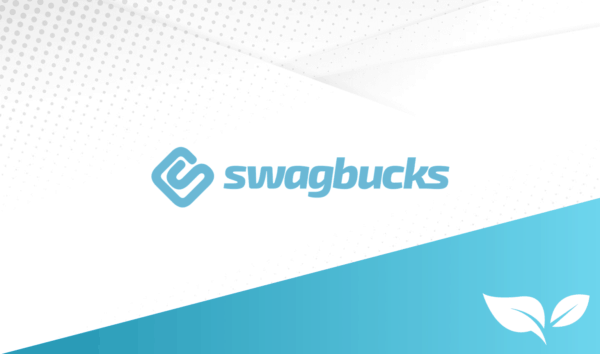 What it is: Swagbucks is a rewards program that gives you gift cards and cash for performing everyday online tasks.
How it works: You can earn points (aka Swagbucks) by watching videos, taking surveys, shopping online, playing games, buying gift cards, and using their search engine to browse the web.
Pros:
Lots of opportunities and ways to earn cash and gift cards
No daily limit to how many points you can earn
Cons:
Low payout for many tasks
Can take a while to earn enough Swagbucks to cash out
How to cash out: Once you earn $5 worth of Swagbucks, you can cash out via PayPal or redeem your points for gift cards to your favorite retailers.
Referral program: Sign up for Swagbucks to earn your first $10 today. You can also refer your friends and family. For each person that signs up using your unique referral link, you earn 10% of what they earn.
Related: Swagbucks App Review 2020: What is Swagbucks and How Does it Work?
3. Rakuten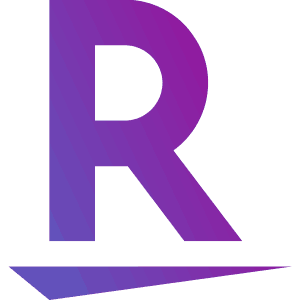 What it is: Rakuten gives people rebates and cash back on purchases they make through the company's referral links.
How it works: Using the website, browser extension, or app, consumers can search for deals, promo codes, and cash-back offers that help them save money when they shop online or in stores.
Pros:
Can access the deals from the app or desktop version
Multiple ways to find rebates
Substantial number of partner companies, so it's easy to get cash back
Cons:
Only receive your rebates once per quarter
Must spend money to get money back
If you tend to overspend on shopping, it may encourage impulse spending
How to cash out: You can receive your earnings via check or PayPal, but you must have accrued at least $5.01 to receive payment.
Referral program: You can also earn money with Rakuten by referring new members with a unique referral link to send to friends and family members who don't have a Rakuten account.
Related: Rakuten Review 2020: How Does the Cash-Back App Work? Is it Legit?
4. Ibotta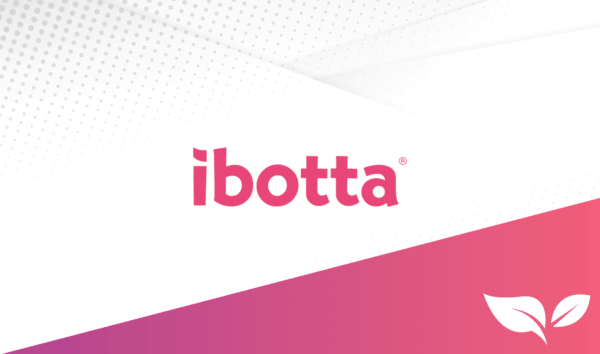 What it is: Ibotta is one of the best and most popular cash-back apps for groceries. Since its launch in 2012, Ibotta has had nearly 22 million downloads and paid over $200 million dollars in cash back to its users.
How it works: You can search for deals at your local grocery store through the app or website and select which ones you'd like to redeem. You might have to perform a short task like watching a video or answering a question to add the deal. After shopping, you can claim your rebates by scanning your receipt or using your linked store loyalty card.
Pros:
Easy to search for offers and add them to your account
Usually plenty of deals to choose from
Cons:
Must manually select which deals you want in advance
Offers can expire
Must scan your receipt within a week or you'll miss out on cash back
How to cash out: Once you earn $20, you can cash out via PayPal, Venmo, or a gift card to your favorite store.
Referral program: You can earn additional cash rewards by referring friends and family through a personalized referral link. If they sign up, you'll get $5 added to your account. Ibotta also adds $10 to your account when you register and redeem your first offer. Note, though, that the offer must be for a specific product. You can't redeem their "Any Brand" offers and receive the bonus.
Related: Ibotta Review 2020: Pros, Cons, and How the Grocery Cash Back App Works
5. Dosh
What it is: Another rebate app, Dosh gives you up to 10% cash back when you shop at their participating merchants using a linked debit or credit card.
How it works: Unlike other cash-back companies, all you need to do to get cash back with Dosh is download the app and link a credit or debit card. Most other cash-back apps require you to scan a receipt and choose a deal. But with Dosh, all you need to do is sign up and shop.
Pros:
Simple and easy
No coupon clipping involved or rebates to redeem
Cons:
Only available in the United States
 If you have a linked card that you use on another site, you can't use it with Dosh
How to cash out: You need to have $25 in your account before you can redeem the funds. This redemption limit is slightly higher than other apps. Once you reach that threshold, you can opt to receive your cash via PayPal or direct deposit.
Referral program: You can earn an extra $5 for every friend you refer to Dosh who starts using the program. There's also an option to partner with businesses, and you'll earn 20% of the business's Dosh fees if they register with the app. You can also earn $5 when you sign up and link your card.
Related: Dosh Review: Pros, Cons, and Examples of Deals (Screenshots Included)
6. SavingStar
What it is: SavingStar is another grocery rebate app. What makes it different is that you'll find rebates on produce, instead of only processed or packaged food, and you can also get rewards for reaching a spending goal.
How it works: Most major supermarkets partner with SavingStar, but how you get rebates varies from store to store. At some stores, you'll need to connect your store loyalty card to redeem offers while others require you to upload a picture of your receipt and submit it via the app or website. You can select your rebates via the app or website.
Pros:
Can get rebates on produce; most grocery-saving apps only offer rebates on packaged food
Get money back when you reach a spending limit
"Always On" program allows you to earn 1% cash back every time you purchase certain products
Cons:
Must select your offers in advance
Your favorite store might not partner with the company
Have to wait until you've reached a threshold in your account to cash out
How to cash out: With SavingStar, you need $5 in your account to redeem your savings. That's among the lowest cash-out limit of all the cash-back apps. They pay through PayPal or a personal bank account, or you can donate your savings to a charitable cause.
Referral program: SavingStar only has a referral program for owners of blogs and websites.
Related: Top 10 Best Shopping Apps for Epic Savings in 2019
More Cash-Back and Rewards Apps
You can often use multiple cash-back and rewards apps to maximize your savings and earnings.
7. Shopkick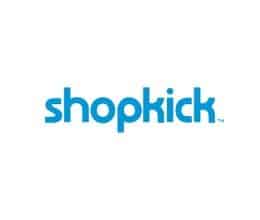 What it is: Shopkick is a free shopping rewards app that lets you earn money by performing tasks, rather than just spending money.
How it works: You earn points or "kicks" with easy tasks like walking into stores, scanning barcodes for specific products, shopping with a linked card, and shopping online. Once you've earned enough points, you can cash out for gift cards.
Pros:
The app is free and simple to use
Easy to earn kicks
Rewards selection is large
Gift cards are digital so they arrive quickly
Cons:
Generally can only receive gift cards
Can take a long time to accumulate enough to cash out for a gift card
App requires a lot of permissions, so you'll have to disclose a lot of personal information
How to cash out: Redeem your kicks for free gift cards to stores like Target, Starbucks, Sephora, and Amazon. You can also redeem them for cash or other prizes Shopkick might offer, but those vary so you'll need to keep an eye on those options.
Referral program: Similar to other apps, you can invite friends and family to use Shopkick using a unique referral code and link.
If they sign up or download the app using your invite code or link, you'll receive 250 kicks as long as they walk in somewhere or scan the app within seven days of registering. You can also earn 250 kicks just for downloading the Shopkick app.
8. MyPoints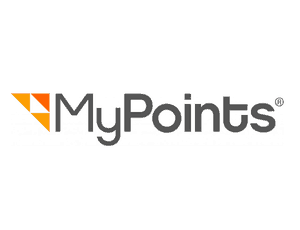 What it is: MyPoints is an online survey site and app that provides discount codes up to 40% off at nearly 2,000 stores.
How it works: Similar to Swagbucks, you can earn rewards by shopping online, watching videos, taking surveys, playing games, and reading the MyPoints emails. You can cash out for gift cards to Amazon or 75+ other retailers.
Pros:
Free
Easy to accumulate points
Receive payment quickly
Don't have to provide lots of personal information
Cons:
Point-tracking system isn't great, which can lead to lost points
Only available to residents of the U.S. and Canada
Some earnings take a while to show up in your account
How to cash out: There's no minimum threshold to cash out using MyPoints, and you can receive gift cards or cash deposited into your PayPal account.
Referral program: You'll get 25 points for each friend or family member who joins MyPoints using your referral link. If they make a $20 or greater purchase within 30 days of signing up, you get an extra 750 points and 10% of all their eligible points.
9. Honey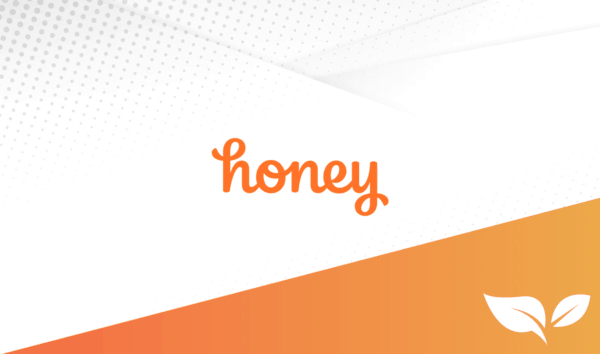 What it is: Honey is a free browser extension, like Rakuten, that can help you automatically find online discount codes.
How it works: After installing the app, Honey will provide you with discount codes every time you shop online. You don't have to do any manual searching.
Before checking out, click the Honey browser extension to see if there are any deals available. If there are, they'll be applied to your purchase. There's also a feature called Droplist that allows you to track prices on certain items and receive an alert when the price drops.
Pros:
Free
Compatible with all internet browsers
Available for iPhone and Android devices
Automatic savings; no searching for discount codes and coupons
Price tracker feature is handy for large or expensive purchases
Rewards program allows you to earn gift cards once you've spent a certain amount of money using Honey
Cons:
Won't always find every discount code
Appears on all of your shopping pages
Must have the browser extension for Honey to work
How to cash out: Since Honey uses coupons and discount codes, there's no money you'll get back. The money you save is upfront. However, if you use Honey Gold, their rewards program, you can cash out for gift cards once you've reached 1,000 Honey Gold points.
Referral program: You can send a referral link to your friends and family that will earn you Honey Gold after they make their first purchase. Each friend you refer will net you $5 in Honey Gold.
Related: Honey Review: Pros, Cons, and How This Coupon Browser Extension Stacks Up
10. Fetch Rewards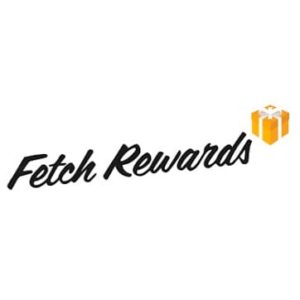 What it is: Fetch Rewards is another free grocery rebate app that gives you cash back on qualifying purchases.
How it works: After shopping, scan your receipt into the app. If there are any products that qualify for a rebate, Fetch Rewards will add those rebates to your account in the form of points.
Some are classified as "special offers" which will earn you extra points. Unlike Ibotta and others, you don't need to pick your offers in advance, and there are no extra tasks to complete to claim an offer.
Pros:
Free
Easy to use
Provides simple ways to earn points
No special tasks to perform to unlock offers
Can claim rebates from grocery stores, drugstores, liquor stores, and warehouse stores like Costco
Cons:
Offers might have specific requirements or limitations (e.g., purchasing a certain quantity)
Amount you receive per offer can be low
Low number of offers available
Can only cash out your points for gift cards; you can't get cash back
How to cash out: After you accumulate 3,000 points, you can cash out for gift cards to major retailers including Amazon, Target, and Sephora.
Referral program: You can earn 2,000 points for each person you refer to Fetch Rewards after they submit their first receipt. There's no limit to how many people you can refer with your link.
11. Drop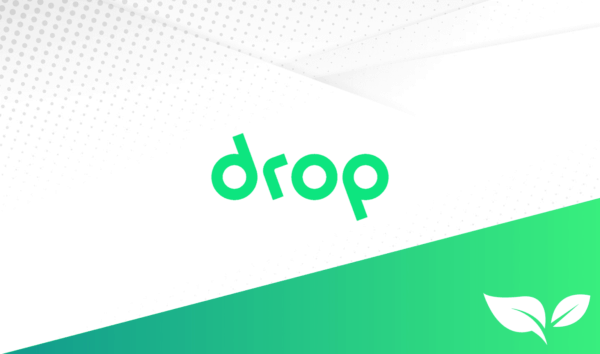 What it is: Drop is a free app that rewards you for your everyday spending.
How it works: To get started, download the Drop app, create an account, and link a debit or credit card to start earning rewards. You'll earn points whenever you shop with one of Drop's partner brands. You can earn more rewards for referring friends, integrating other apps, completing Linked or Mobile offers, and more.
Pros:
Free and available on iPhone and Android devices
Has a browser extension
Works with both credit and debit cards
Can redeem your savings for gift cards
Points never expire
Rewards are automatic since it's linked to a card
Cons:
Can't redeem your points for cash
Can only receive gift cards
Only works if you pay with a debit or credit card
Cash-back options are limited
Must provide an email address to get the browser extension
Numerous complaints regarding their customer support
How to cash out: Every 1,000 points is worth $1. Once you reach 5,000 points, you can redeem them for gift cards to retailers including Amazon, Starbucks, and Target.
Referral program: Drop provides you with a referral code to send to friends and family. If they complete the registration process, you'll each have $5 added to your account. The referral code is only good for up to 10 friends.
Related: Drop App Review: How to Get Cash Back On Top of Credit Card Rewards
12. Checkout 51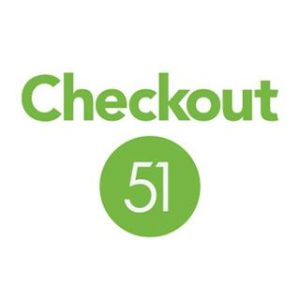 What it is: Like Ibotta, Checkout 51 is a free rebate app that lets you earn money back on your grocery shopping.
How it works: Download the free app, browse offers, and shop. Then scan your receipts to get cash back. Unlike Ibotta, you don't have to claim offers at a specific store. You can shop wherever you want and still get rewarded for it. They update their offers every Thursday morning.
Pros:
Deals and rebates on produce
Some items qualify for bonus offers
Usually a significant number of $1 deals
Can use their deals in conjunction with other coupons and discounts
Offers are updated every Thursday
Cons:
Offers are only good for one week
Limited offers, so others can claim them before you have a chance
Must upload your receipts quickly (e.g., before the offer expires); if you're forgetful, you could lose out on rebates
How to cash out: Once you reach the $20 threshold, you can cash out and receive your money via check. You can't get your money through direct deposit or PayPal.
Referral program: You can refer friends to Checkout 51 using a unique referral link. If they sign up and redeem an offer, you'll get $10 cash back, and they'll earn $2. They can earn an additional $3 by redeeming three more offers.
13. Receipt Hog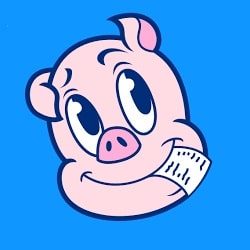 What it is: Receipt Hog is a free receipt scanning app that lets you get cash back from scanning receipts from almost everywhere you shop.
How it works: All you need to do is download the app and scan your receipts. You can earn extra rewards and coins by playing mini-games through their Hog Slots, answering survey questions, and referring friends. Every receipt you submit also gets you an entry into their monthly sweepstakes, where winners get up to 5,000 coins.
Pros:
Don't need to select offers in advance
Can submit receipts from virtually any store
Plenty of chances to earn extra coins
Possible to get actual cash back
Cons:
Can only upload three receipts from the same store each day
Receipts must be submitted within two weeks of purchase
To claim your coins, you must answer questions about your trip that will be used for market research
How to cash out: Once you reach 1,000 coins, you can trade them in for Amazon gift cards, PayPal cash, or magazine subscriptions.
Referral program: Receipt Hog has discontinued its referral program.
How to Maximize Your Rewards
Here are a few tips to get the most out of these cash-back apps:
Use multiple apps. Since each app provides different offers, using a combination of them will ensure that you're getting back the most money possible.
Take advantage of referral programs and bonuses. Whenever you can, encourage your friends and family to join some of these rebate programs. They'll save money, and you'll get extra points or cash added to your account.
Combine rebates with coupons. If you're a savvy shopper, you're probably already using coupons. Combining those discounts with app rebates puts even more money back in your wallet. You can also use this strategy with credit card rewards if you're comfortable using a credit card for everyday expenses.
Shop using the apps' portals. Apps like Ibotta have shopping portals you can use. When you make purchases through those links, you'll get access to bigger discounts and rebates. Just make sure you're only buying items you truly need.
Pay attention to the rules. Most apps and offers have limits, deadlines, and other program rules. Follow them so you can claim every offer possible. You don't want to miss out on cash back because you forgot to scan a receipt in a timely fashion.
How to Find the Best Cash-Back Apps for You
The best cash-back apps for you depend on where you shop, how often you shop, and your preferences for earning rewards. But the best way to find your favorite cash-back app is to try them all and see which ones you like best.
Each of these tools offers a different experience, so don't be afraid to sign up for more than one. You may find that certain apps have better deals on the products you normally buy, or that some of them require more effort than you prefer.
One thing to keep in mind when choosing your favorite: the best cash-back app should make your life easier and reward you for things you already do. The less effort you have to put in, the higher return on your time investment.