48 Small Scale Business Ideas for Beginner Entrepreneurs
Advertiser Disclosure
Our readers always come first
The content on DollarSprout includes links to our advertising partners. When you read our content and click on one of our partners' links, and then decide to complete an offer — whether it's downloading an app, opening an account, or some other action — we may earn a commission from that advertiser, at no extra cost to you.
Our ultimate goal is to educate and inform, not lure you into signing up for certain offers. Compensation from our partners may impact what products we cover and where they appear on the site, but does not have any impact on the objectivity of our reviews or advice.
Don't be fooled by their size, small businesses still have big potential. Here are nearly four dozen ideas to get you started on the path to success.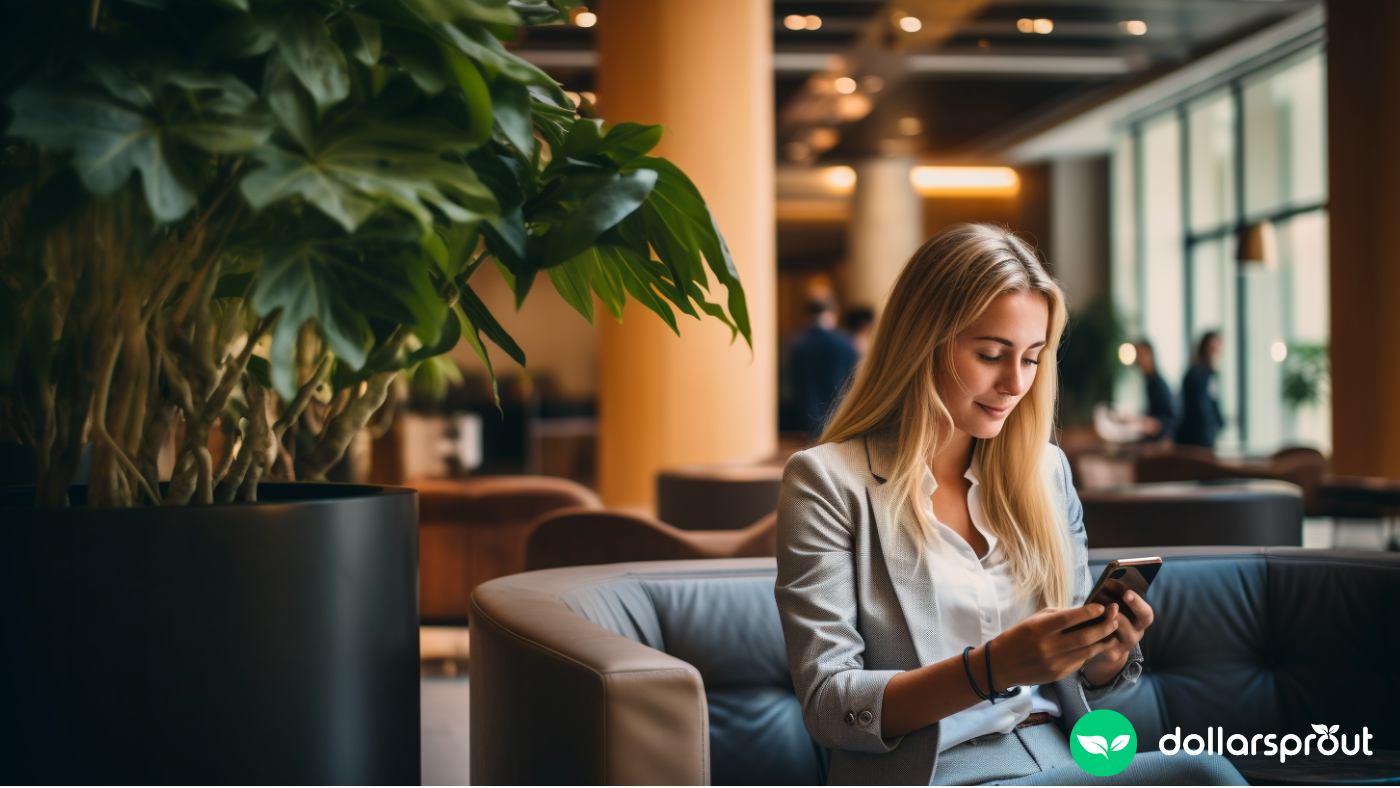 Small businesses are the backbone of our economy.
According to the Small Business Administration, they make up 99.7% of U.S. employers and 97.7% of U.S. exporters[1]. In addition to supporting the economy, small business owners can work for themselves and create something unique and meaningful. Inc.com reports that 81% of small business owners feel happier and 60% report being healthier than when they worked for their previous employer.
So how can you leverage your potential into starting a small business? By starting your entrepreneurial journey in a niche that has profit potential and revolves around something you enjoy.
What Is Considered a Small-Scale Business?
While definitions vary, a small-scale business is typically described as an enterprise with a small number of employees, a relatively low sales volume, and is usually privately owned with most of the profits going to the owner. These businesses also typically serve a small community and see low turnover in staff.
Though every business has some type of startup requirements, many can be started within a reasonably short time frame and without significant upfront fees or expenses.
The Small Business Administration has a chart that describes different classifications of small businesses so you can see if the one you're starting qualifies.
Online Small-Scale Business Ideas
There are plenty of local and online options you can choose from if you're interested in running your own small-scale business. Here are a few online ideas to consider.
1. Virtual assistant
Starting a virtual assistant business is quick and easy. In this small-scale business, you'll help other business owners with a variety of administrative tasks ranging from data entry and booking travel to writing blog posts and scheduling content on social media.
If you're interested in becoming a VA, you can take Gina Horkey's VA Foundations course to fast-track your business. Gina started out as a virtual assistant and grew her business to over seven figures per year. In this course, you'll learn how to set your prices, establish your services, and find your first clients.
2. Proofreader
If you have an eye for typos, then starting a proofreading business could be lucrative. As a proofreader, you'll examine documents from writers, business owners, and other professionals for grammar, punctuation, and spelling errors.
Professional proofreader Caitlyn Pyle offers a free training course for future proofreaders to help you determine if it's a good fit for you. You'll learn what's involved in proofreading, how it's different from editing, what types of industries need proofreaders, and how you can earn $20 or more per hour.
3. Freelance writer
As a freelance writer, you'll produce blog posts, research documents, white papers, and other types of written content. You can work for websites, magazines, online journals, newspapers, and other businesses. Consider starting this small-scale business if you enjoy writing and researching.
4. Social media manager
Social media managers help companies create, schedule, and monitor their presence on social media networks like Twitter, Facebook, Instagram, and LinkedIn. You'll be responsible for managing social media content calendars, responding to comments and questions, creating images, and other tasks.
Read our guide on how to become a social media manager for more information on what this business entails.
5. Facebook ads manager
Facebook ads are an important part of many business owners' marketing strategy, and you can start a small-scale business managing ads for those companies.
You'll create the ads, manage the Facebook advertising budget, and monitor their performance by analyzing the data provided in the Facebook Ads Manager dashboard. If you're interested in this small-scale business idea, consider signing up for a program like Bobby Hoyt's Facebook Side Hustle Course.
In nine separate modules, you'll learn how to create effective ads, navigate the Facebook ads systems, establish campaigns, find your first clients, and price your services.
6. Blog writer
If you want to own your writing but still share your thoughts with the world, then creating a blog is a good choice for you. You'll perform similar tasks as a freelance writer, but you'll publish the articles on your own website.
You can make money with a blog through advertising, creating courses, or even writing eBooks.
7. Resume writer and editor
If you have experience working in human resources or have spent time reviewing resumes, then you can turn that into a business writing and editing resumes for job hunters. In this job, you'll help your clients write clear and effective resumes that stand out to prospective employers. This may include proofreading and formatting their resumes as well.
8. SEO consultant
Search engine optimization means optimizing web content to be found by search engines like Google and Yahoo. The goal is to rank higher in search results to drive more readers to the site. As an SEO consultant, you'll go through the company's website content and make suggestions for how they can improve their search rankings and generate more organic traffic to their site.
It sounds complicated, but there are plenty of resources available that can teach you how to do this.
9. Email marketing specialist
If you start a small-scale business as an email marketing specialist, you'll work with other businesses and companies to create email marketing campaigns. Tasks may include formatting newsletters, proofreading and editing for clarity and grammar, or creating graphics. You might also have to manage the email lists, analyze statistics, or write press releases.
10. Low-content eBook creator
Rather than writing a full-scale book, consider creating low-content ones instead. Coloring and activity books, planners, journals, and blank notebooks are all in-demand products that are quick and easy to produce. You can create your own low-content eBooks and sell them via Amazon, your own website, or even Etsy.
To create your low-content books, consider using a free web-based design program like Canva, which provides hundreds of images, layouts, and tutorials to help you design your first product. Even if you don't have expert graphic design skills, you can still produce interesting and professional-quality books.
11. Trading card shop owner
This is one that is lost on me, but Ben — our co-founder — makes thousands of dollars each year selling Pokemon cards online. If you've got an interest in Magic, Pokemon, sports, or any other number of trading card games (TCG), you'll be happy to know there are opportunities to make serious coin buying, holding, or selling your prized wax.
Related: I Spent $100,000 Flipping Pokémon Cards During the Pandemic. Here's What I Learned
In-Person Business Ideas
If you're not interested in working online, you can start a more traditional small-scale business.
12. Pet walker or sitter
People working outside of their home or who have mobility issues often need someone to walk their dogs during the day. This provides an opportunity for you to start a business as a dog walker for people in your neighborhood or apartment building.
You can easily get started by letting your friends know you're available or registering with Rover, which will connect you to clients looking for a reliable dog walker. With Rover, you'll create a profile informing potential clients of your availability, rates, and the dog breeds you prefer to work with. You can also make money with Rover by boarding pets in your home.
13. Vrbo host
As long as it's OK with your landlord or homeowner's association, you can start a small-scale business renting out space in your home or apartment. When you become a Vrbo host, you'll earn money from travelers looking for a place to stay.
Get an idea of what your property may be worth by answering a few short questions about its location, number of bedrooms, and availability, and see how much you can expect to earn each month in revenue.
Related: 7 Ways to Make Money Renting Out Your Space
14. Babysitting
Many parents prefer to use a babysitter instead of a daycare to watch their children while they're at work. Others like having a reliable babysitter so they can run errands, go to the gym, or have a child-free date night.
If you enjoy spending time with kids and have a flexible schedule, consider starting a babysitting business. You can register with a site like Care.com or advertise on social media to find your first clients.
15. Computer repair
Personal computers are a staple in most homes, so computer repair is a viable business. The repair issues can range from fixing hardware, performing software updates, installing anti-virus programs, or setting up someone's new computer.
The services you perform are entirely up to you, and if you're good with computers and have a flexible schedule, this might be a good small-scale business to consider. You can even offer phone support as an additional business service.
16. Insurance billing specialist
An insurance billing specialist is someone who works with medical providers and offices to process claims for healthcare insurance. If you're organized, understand medical terminology, and are willing to learn the American Medical Association's Current Procedural Terminology (CPT), this is a small-scale business you can start from home. You might also be able to work as a freelancer with medical facilities like hospitals or surgical centers.
17. Transcriber
If you have good listening and typing skills, you can start a business as a transcriber. As a transcriber, you'll listen to audio files and translate them into text documents. The formatting, style, and content of the transcription documents will vary from client to client. You can learn more about what's involved in working as a transcriber and places to find your first clients in this transcription jobs guide.
Before you get started, you might want to consider taking a few courses through Transcribe Anywhere. You can learn about legal transcription, general transcription, or take their free mini-course that teaches you the foundations of building a transcription business.
18. Housecleaning business
House cleaners go to other people's homes to provide specific or general cleaning services. You can also offer commercial cleaning, construction site clean-up services, or move-out cleaning services to landlords.
This small-scale business has low start-up costs, but you'll need to check with your city or state to verify if you need any licenses, background checks, or special insurance.
19. Vacation planner
Working as a vacation planner means that you'll help clients book their next trip. You will assist in making hotel reservations, airline or train tickets, booking excursions or special experiences, and dining reservations. This is like being an old-school travel agent.
Since most of this is easy for people to do on their own, it's helpful if you specialize in certain types of vacations like Disney World or cruises. Once you get a specialty, you'll learn insider tips and tricks for getting the best deals, saving your clients time and money.
20. Mobile/in-home dog groomer
Instead of your clients bringing their dogs to the pet salon, you bring the salon to them. You can offer the same services, from baths to nail trimmings to haircuts and teeth brushing, but you do it in their homes. This is particularly helpful for elderly pets (or elderly owners), dogs with anxiety, or pet owners who can't get to the salon during their business hours.
You will need some training and certifications for this job as well as tools like clippers and a grooming table.
Related: How to Make Money with Your Dog
Best Small-Scale Business Ideas for Creatives
If you're crafty or creative, try turning your crafts into one of these small-scale businesses.
21. Etsy store owner
You can turn your crafting hobby into a small-scale business by selling homemade crafts or products on Etsy. An easy-to-use platform with low selling fees and a quick storefront setup, Etsy allows you to sell anything including knit goods, hand-painted glasses, and digital products. You can even link your Facebook account to your Etsy store. This makes it simple to advertise and sell your products to a larger audience.
22. Custom gift creator
Selling your crafts isn't limited to Etsy. You can create custom gifts like quilts, T-shirts, board games, or picture frames and sell them at craft shows or through dropshipping sites like Shopify. The start-up costs for this small-scale business are low and mostly consist of the supplies you need to make the products.
23. Graphic designer
Graphic designers create visual images like logos, social media graphics, magazine or book covers, signs, brochures, infographics, and more.
If you have an eye for design, enjoy being creative, and have access to programs like Canva, Illustrator, or Photoshop, then owning a graphic design business is a good option. You can get started by selling your services on Fiverr or by reaching out to small business owners and offering your services.
24. Photographer
As a photographer, you can specialize in family or pet portraits, wedding photos, graduation or first birthday pictures, or headshots for resumes or business sites. You can set up a studio in your home and consider renting a commercial space as your business grows.
You'll need professional lighting and camera equipment for this small-scale business. If you prefer not to have a set schedule, you can also make money by taking pictures and selling them on stock photography sites.
25. Audiobook narrator
If you like to read books aloud, have a decent microphone and recording software, and a quiet space to work, you can start a business as an audiobook narrator for indie authors. You can improve your skills and reach more clients by taking acting classes, practicing public speaking, or learning different accents or voices.
26. Quilter
If you're good with a sewing machine, you can use those skills to offer services to people who want old T-shirts turned into a quilt. You'll need minimal materials to start as your customers will send you their shirts, but you will need a way to ship them. You can even expand your services by creating custom quilts for newborns, newlyweds, or for housewarming gifts.
27. Book designer
Many authors become overwhelmed at the thought of designing the cover art, layout, and other graphics for their books. If you have a knack for graphic design, you can use those skills to work as a book designer. You can even offer related marketing services like ad campaigns and social media graphics as additional revenue streams.
Ideas for Drivers
Delivering food or packages is an easy way for people who like to drive to start a small-scale business.
28. Food delivery driver
Delivering food is as simple as registering with a company like DoorDash. When you sign up as a "Dasher" you'll be awarded a base pay for every delivery, and you can further boost your earnings through Tips, Peak Pay (busy hours), and Challenges (# of deliveries in X amount of time). And you don't need a car to work for DoorDash; you can deliver by foot, scooter, or bike.
Similarly, Instacart is another option if you'd prefer to deliver groceries.
To work as a food delivery driver, you'll need to have proper insurance and a valid driver's license. While the start-up expenses are low, make sure you factor in fuel costs, car maintenance, and any other related expenses so you can deduct them for your taxes.
29. Event valet
Operating an event valet business means that you'll be parking cars in small or tight spaces, driving unfamiliar vehicles, and keeping track of keys and which cars are parked where.
You'll need to be organized, detail-oriented, and comfortable driving automatic and manual transmission vehicles. You'll also need proper insurance and a valid driver's license.
30. Bike messenger
Many urban businesses like law firms, architecture firms, and even restaurants use bike messengers to deliver documents and other products. This is a great small-scale business if you like riding your bike, know how to navigate your city's traffic, and don't mind working outdoors in unpredictable weather. Make sure your bike is in great condition and you have appropriate safety gear and clothing if you want to get started with this business.
31. Errand runner
If you don't mind doing small, everyday tasks, you can start a business running errands for other people. Services you can offer include picking up prescriptions or dry cleaning, grocery shopping, going to the post office, or waiting in line to pay a bill or buy a product. Sometimes people might even pay you to sit in their house to wait for a repairman while they go to work.
You can create a profile on TaskRabbit to get started. If you find it's an in-demand service for your area, consider working with clients directly.
Business Ideas for Health Enthusiasts
If you're passionate about helping people get healthy, consider one of these small business ideas.
32. Fitness instructor
As a fitness instructor, you'll put together exercise plans, choreograph routines, and stay current on the latest trends and advice to help your clients reach their fitness goals.
While you don't need any formal education, you'll need some training and certifications. Those will vary based on the type of training or instruction you'd like to provide. You can work on a freelance or contract basis with a gym, or you can create a home gym and have clients come to you.
33. One-on-one wellness coach
A wellness coach works one on one with clients to improve their emotional and physical wellbeing. This could range from losing weight to stopping smoking to learning healthier coping strategies for stressful situations.
What you work on will depend on each client's goals and your strengths, specializations, and certifications. This is a good small-scale business option if you like motivating, helping, and empowering people.
34. Meal planner & prepper
An easy way for busy families and individuals to save money every month is by meal planning and prepping. However, a lot of people don't have the time or knowledge to create a meal plan or prepare their own food.
You can start a business providing meals to busy families. You'll take orders, cook the food, and deliver it to them each week. Make sure you check with your state for any licenses or certifications you need to sell food from your home. Another option is to sell meal plans, including recipes and a grocery list, and have your clients do the cooking.
Small-Scale Business Ideas for Coaches and Teachers
You don't need to have a degree in education to coach or teach others.
35. Music teacher
If you can play an instrument or two, you can start a small-scale business teaching kids and adults. You can conduct lessons in your home, a music studio, or in your clients' homes. If you want to scale your music teaching business, consider hosting virtual group classes or creating and selling an online course.
36. Sports skills coach
There's a high demand for specialized coaching in sports. Cheerleading flyers work with flexibility coaches, baseball and softball pitchers need pitching coaches, and golfers work with coaches to improve their swing. If you're well-versed in these sports or were a star athlete, you can start a business providing private lessons or clinics to athletes in your area.
37. Online tutor
Students need help in subjects ranging from math to history to physics. If you enjoy working with students and are an expert in a subject, starting a tutoring business could be a good option for you. You can offer your services in person, meeting with your clients in their home or public spaces. If it's not possible for you to work as an in-person tutor, you can work with an online tutoring company.
38. Interview preparation coach
Interviews can be the most difficult part of the hiring process for many people. If you've had success throughout the interview process, or you've spent a significant amount of time interviewing people, you can take that experience and turn it into a business coaching people who are preparing for interviews.
Services can include teaching them how to clearly and succinctly answer questions, calm their nerves, and recover from a bad answer. You can offer this service in their homes or in a public space such as coffee shops, libraries, and community centers.
39. Lesson plan creator
Writing lesson plans is often time-consuming for teachers. If you have experience with writing lesson plans and you've been praised for how original or creative they are, consider writing and selling them for other teachers to purchase. You can sell your lesson plans via your own website or a third-party site like TeachersPayTeachers.
40. Translator/interpreter
If you're fluent in another language and don't want to teach, or want to find a way to supplement your teaching income, working as a translator or interpreter is a viable option. You can work in courts, schools, entertainment, or find work by connecting with authors.
You might also consider teaching English as a Second Language or working for a company like Education First.
Education First is great for teachers who speak languages like French or Spanish or want to work teaching English to non-native speakers. They offer opportunities for teachers to work as educational tour guides, foreign language instructors, or as camp counselors. You can work in person in the U.S. or abroad and there are remote options as well.
41. Genealogy researcher
Before sites like 23andMe made it possible to trace your genetic heritage, people used genealogy research to trace their family's roots. Many still do. If you have good research skills, can meet deadlines, and have or know how to access the appropriate records, working as a genealogy researcher might be a good option for you.
For more information on working in this field, you can consult the National Genealogy Society. They offer courses, books, and free resources for those who are interested.
42. Online course creator
Even if you're not a licensed teacher, you can still make money teaching students. Thanks to platforms like Outschool, you can connect with and create courses for students ages 3 through 18. On Outschool, teachers can create courses on everything from basic guitar chords to sushi making to how to calculate the square root of 16.
You can offer your classes live or as pre-recorded sessions students can watch on their own time and earn as much as $40 per student.
Small Business Ideas for Handymen
If you're good at fixing things, you can earn income from one of these small business ideas.
43. Holiday light installer
This is a seasonal small-scale business idea, but it can be lucrative. If you have a good eye for creating light displays and don't mind working outdoors, you can advertise services hanging outdoor holiday lights for homeowners or retail stores. This business has some of the lowest start-up costs since your customers will provide the lights. All you need is a ladder and some tools.
44. Appliance repair
If you're good at fixing things, consider starting an appliance repair business. You'll go into people's homes to fix items like washers, refrigerators, dishwashers, or stoves. You might even offer ancillary services like vacuum or window-unit air conditioner repair. Whatever you choose, make sure you verify with your state what type of licenses, insurance, or certifications you might need.
45. Lawn care or snow removal
Shoveling snow and mowing lawns are tasks many people need to do but don't have the time, desire, or equipment for. You can start a small-scale business offering these services to homeowners or businesses in your area. If you have the knowledge, you can also offer pool cleaning or landscaping as additional services for your customers.
46. Tailor/clothing alterations
Prom dresses, wedding gowns, pageant dresses, suits, and even jeans need alterations. If you're good with a sewing machine or thread and needle, you can start a business tailoring clothes. Offer your services independently or contract with some local formal wear shops or dry cleaners to provide your alterations as a freelancer.
47. Home energy auditor
To lower expenses, many people look for ways to reduce their electricity bill. As a home energy auditor, you'll go into homes to assess, room by room, how efficient they are. You'll look to see how much energy a home uses, where they're losing energy, and make suggestions for improvements to save the homeowners money and make their homes more comfortable.
You will need some equipment and training to work as a home energy auditor, so make sure you factor that in when choosing this business idea.
48. Residential window cleaner
Most homeowners can clean the inside of their windows but need help with the outside panes, especially on the higher levels. If you have a ladder and the proper cleaning and safety equipment, you can offer your services cleaning windows. You might even expand them to include gutter cleaning, power washing, and chandelier cleaning.
Make sure you check to see if you need any special type of insurance or license to operate this type of business.
Related: 20 Best Small Business Ideas for New Women Entrepreneurs
Tips for Starting Your Small Business
Follow these steps to get your small-scale business up and running:
Hone your idea. Before you start offering services, you need to determine what you'll sell. You can do that by evaluating your skills. Make a list of what you can do, what you're not willing to do, how much time you have to build and grow your business, and any upfront costs or certifications you need to start.
Define the goals for your business. Ask yourself why you want to start a small business and what you're hoping to accomplish. Is it to work and make money from home

? Is it to quit your full-time job and spend more time with your family?

You also might set goals for quarterly income, how many employees you'd like to hire, or the kinds of clients you'd like to have.
Establish your prices. This is where you determine how much you'll charge your customers. You may choose to bill hourly for services delivered, like consulting or babysitting, or on a per-product basis, like selling artwork on Etsy. Research what other business owners are charging for similar products to help you set your price.
Set up your business finances. You'll need a business bank account and invoicing system. You can start with a simple Excel spreadsheet and PayPal

, but you might consider moving to a system like FreshBooks as your business grows.

Come up with a marketing plan. You'll need a strategy to promote your business online and off. You can use a site like Moo to create professional business cards for in-person marketing. Online marketing strategies might include creating a website, setting up a Google Business page, or leveraging social media like Facebook, LinkedIn, and Twitter. They're all easy and inexpensive ways to spread the word about your business.
Don't forget about the legal stuff.
Depending on the type of business you start, you might need permits, licenses, certifications, or insurance to operate legally. Research the rules and regulations in your state or city before you start working with clients. Additionally, you should verify that you're not using a trademarked name, and you're properly registered as a business with your state.
You will also want to set your business up as a legal entity like a Sole Proprietor or an LLC. Although many small business owners choose not to do this, small-scale businesses commonly use legal structures for tax purposes, tracking expenses separately, and reducing personal liability. Consult with an accountant or attorney to determine which is best for your business.
Alternatively, you can use Legal Rocket or LegalZoom to research how to register an LLC or partnership in your state. They also offer services for filing the associated paperwork required to start a business.
Get Started with Your Small-Scale Business
Owning a small-scale business is a great way to earn extra income and work for yourself. They have relatively low start-up costs, are easy to market, and you can get started finding clients rather quickly.
If you go this route, pick an idea that fits your schedule, talents, and has significant earning potential. Having your own business should be something you enjoy and look forward to. If it feels like a burden, consider trying something different. There are plenty of options to choose from.