No Degree, No Problem. How to Earn $50/hr Teaching With Outschool
Advertiser Disclosure
Our readers always come first
The content on DollarSprout includes links to our advertising partners. When you read our content and click on one of our partners' links, and then decide to complete an offer — whether it's downloading an app, opening an account, or some other action — we may earn a commission from that advertiser, at no extra cost to you.
Our ultimate goal is to educate and inform, not lure you into signing up for certain offers. Compensation from our partners may impact what products we cover and where they appear on the site, but does not have any impact on the objectivity of our reviews or advice.
From dance and yoga to Fornite and Pokémon, Outschool offers teaching opportunities in every area imaginable, not just traditional subjects such as Math or English.
Online teaching is reshaping the way people learn, adapting it to fit an increasingly digital world.
With an internet connection and a laptop, it's possible to learn almost anything from anywhere. This creates new opportunities for people who may not be certified or traditional teachers to share their knowledge with others while making a profit.
Online teaching platforms like Outschool let you teach from the comfort of home in your spare time. The main criteria for leading a class and making money on Outschool is a passion for educating, rather than a teaching degree.
But what makes Outschool different from other online teaching sites? How do you make money teaching online when you have zero professional teaching experience?
If you're interested in pursuing online teaching jobs as a side hustle, Outschool could be a great opportunity; but there are a few things to know first.
What is Outschool?

Outschool is an online learning marketplace that connects K-12 learners with independent teachers.
While other online learning platforms cater to adults, this one is just for kids. That includes kids who attend regular school, homeschoolers, unschoolers, and any other student who's interested in digital learning.
This San Francisco-based startup encourages learning in a social setting while giving families a chance to choose what kids learn based on their interests and needs. It's a unique take on traditional online tutoring for kids.
How Does Teaching on Outschool Work?
Outschool features one-time classes, ongoing classes, summer courses, and courses designed to fit a flexible schedule. Topics are left up to the teachers and run the gamut from learning about astronomy with Harry Potter to how to set up and run a YouTube channel.
Robyn Parets, owner of Pretzel Kids, a company that certifies people to teach yoga to children, was one of the first teachers to join Outschool when the program launched. She offers curriculum-based kids' yoga classes through the platform.
"I thought it would be a great way to teach yoga to kids all over the globe – and earn extra income," she says.
As a teacher, you decide what and how many classes you want to teach, how many students you want to teach per class, and set the class schedule. You list your course on the Outschool platform, students sign up, and you get paid through PayPal.
The majority of Outschool classes are taught online so kids have a chance to interact with teachers and each other. But there's also an option to host pre-recorded classes and communicate with students via private messaging.
Who Can Teach With Outschool?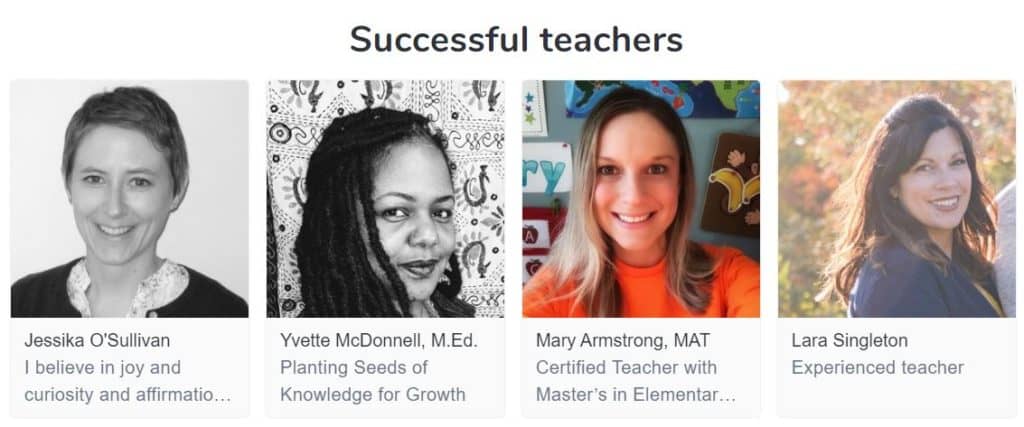 Outschool has several requirements you need to meet to become an online teacher; but a professional teaching degree isn't one of them. In fact, you don't need to have any teaching experience at all.
Here's what you do need to get started making money as an Outschool teacher:
One or more ideas for a class you want to offer that meets Outschool's content policy
A commitment to meeting Outschool's community standards regarding communication and professionalism
Reliable internet service and a laptop or desktop computer to conduct classes
Basic knowledge of administering an online class
Good command of written and spoken English
Residency in the U.S., Canada, Australia, New Zealand, or the United Kingdom
You also need to be at least 18 years old, have proof of identity, and be able to pass a background check. Outschool uses Checkr to verify your background before you can be cleared to teach.
Parets says the onboarding process is easy as long as you submit all the information Outschool asks for. There are no upfront fees, making this a side hustle you can start with a $0 financial investment.
How Much Does Outschool Pay?
Outschool's platform is designed to give teachers control of their earning potential.
When you create a class, it's up to you to decide how much to charge. For example, say you want to offer a one-time class teaching kids how to play a Lady Gaga song on the ukulele.
You can choose what to charge based on what you're teaching and how long the class will meet. In this example, based on an actual class available on Outschool, the class is $15 for 20 minutes of learning.
If you're teaching an ongoing class, you can base the fee on the number of lessons instead. For instance, Parets charges $20 per learner for a one-time 30-minute drop-in yoga class, but also offers a four-week class priced at $40 per learner.
"Over the past couple of months, I've earned several hundred dollars teaching three to four classes a week with anywhere from two to eight students enrolled in each class," she says.
According to Outschool, the typical teacher earns around $40 an hour, though some top-performing teachers make $10,000 a month through the site. That's a serious motivator to consider online teaching if you're looking for a high-paying side hustle.
Consider the fees.
When setting your prices, however, make sure you're taking into account Outschool's fee. It gets a 30% share of your earnings. So if you charge $100 for a class, it'll keep $30. That's higher than many platforms; but it could be worth it.
Parets says she doesn't mind paying the fee since Outschool handles hosting for classes as well as the burden of collecting and processing payments from parents. "That allows me and other teachers to do what they do best: teach," she explains.
Related: How a Retired Teacher Makes $2,500 per Month as an English Language Tutor
Starter Guide: How to Be Successful on Outschool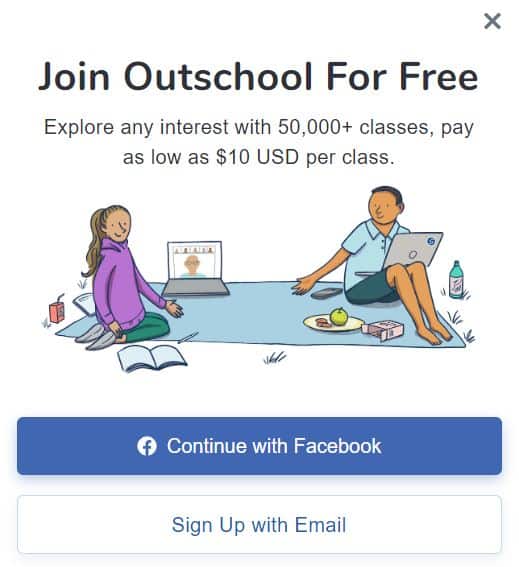 If you want to make money sharing what you know with young learners, Outschool could be a worthwhile side hustle to try.
With that in mind, here are some helpful tips for getting started.
1. Pick a great topic to teach.
One of the keys to making money on Outschool is hosting a class on an in-demand topic.
It's helpful to spend some time researching classes and other teachers on the site to see what's popular. For example, film animation, multiplication, and forensic science are currently popular topics.
2. Get the pricing right.
Pricing your classes can be tricky since you don't want to lowball your efforts or set the price so high that it scares families away. Do some research to see what similar courses are charging to make your price competitive while still earning a profit.
And of course, remember to factor in Outschool's fee to estimate how much you'll clear from each round of teaching.
3. Make sure your classes are visible.
"If you build it, they will come" sounds great, but if you want your class to get attention, you'll need to take the reins.
"While Outschool offers a great platform and does market classes, you also have to pull your own weight," Parets says.
Promoting your class on social media, through your website or blog if you have one, or even on LinkedIn are all good ways to spread the word.
Teaching with Outschool Can Offer Income and Flexibility
Becoming an online teacher could be a great side hustle for moms or anyone else who's interested in helping kids expand their educational horizons. With online learning a hot commodity right now, the potential to make money on your own schedule with Outschool is virtually unlimited.
According to Parets, "If you're a teacher or have a skill you can easily teach online and keep kids captivated, this is a great side hustle for you."