How to Sell Services Online Like a Pro
Advertiser Disclosure
Our readers always come first
The content on DollarSprout includes links to our advertising partners. When you read our content and click on one of our partners' links, and then decide to complete an offer — whether it's downloading an app, opening an account, or some other action — we may earn a commission from that advertiser, at no extra cost to you.
Our ultimate goal is to educate and inform, not lure you into signing up for certain offers. Compensation from our partners may impact what products we cover and where they appear on the site, but does not have any impact on the objectivity of our reviews or advice.
Learning how to sell your services online could be the solution to your income problem and possibly set the foundation to skyrocket your long-term earning potential. Here are the steps to get stared, plus our best tips to become successful quickly.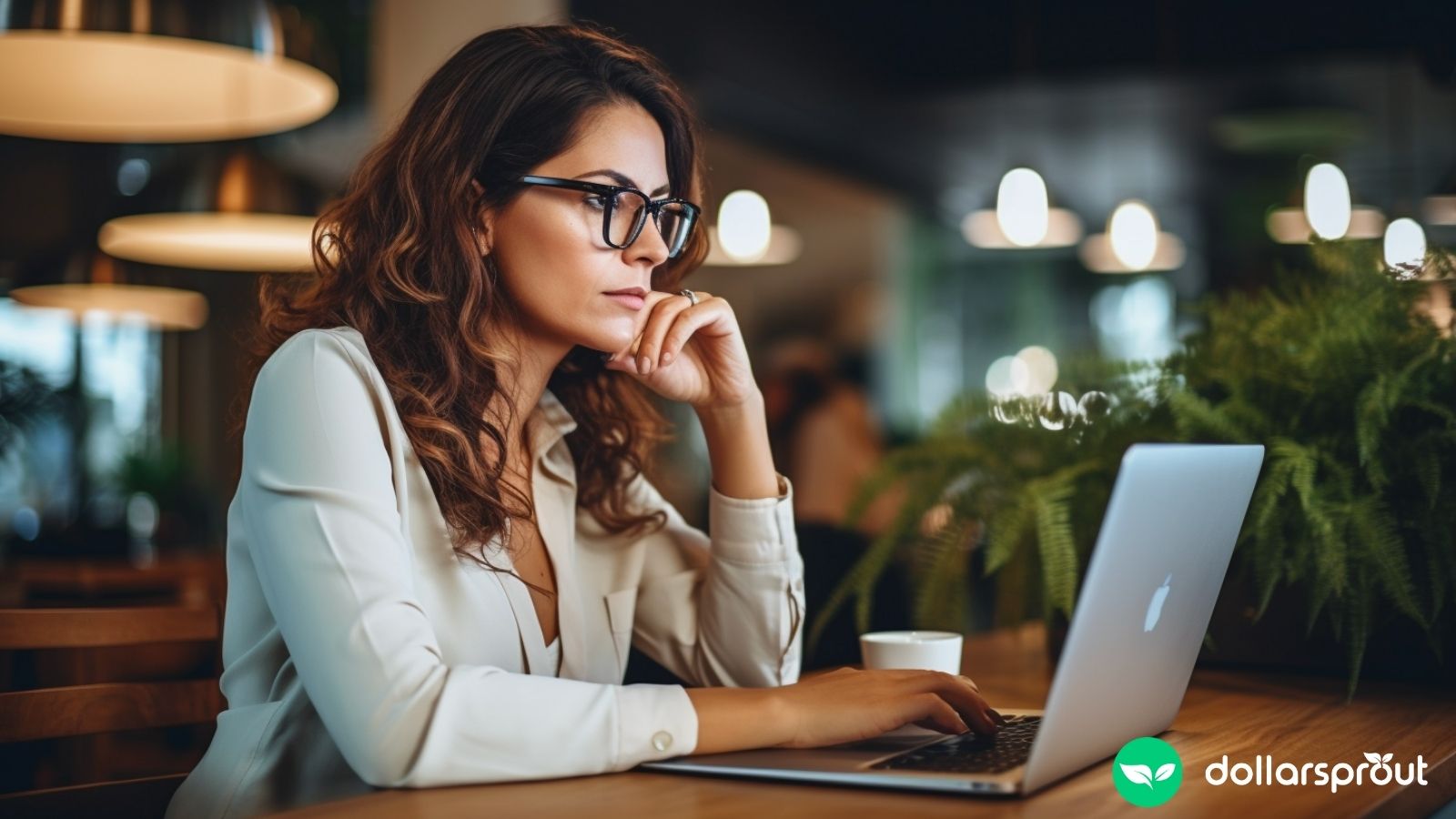 When my husband and I were paying off our student loans, we didn't have big incomes. But we did have time.
We took on as many side hustles as possible to make extra money, but quickly realized that not all side hustles are created equal. We wasted a lot of time doing gigs that paid less than minimum wage. Eventually, we found a way to earn a great return on our time: offering services online.
Learning how to sell your services online could be the solution to your income problem, and possibly set the foundation to skyrocket your long-term earning potential.
5 Steps to Start Selling Your Services Online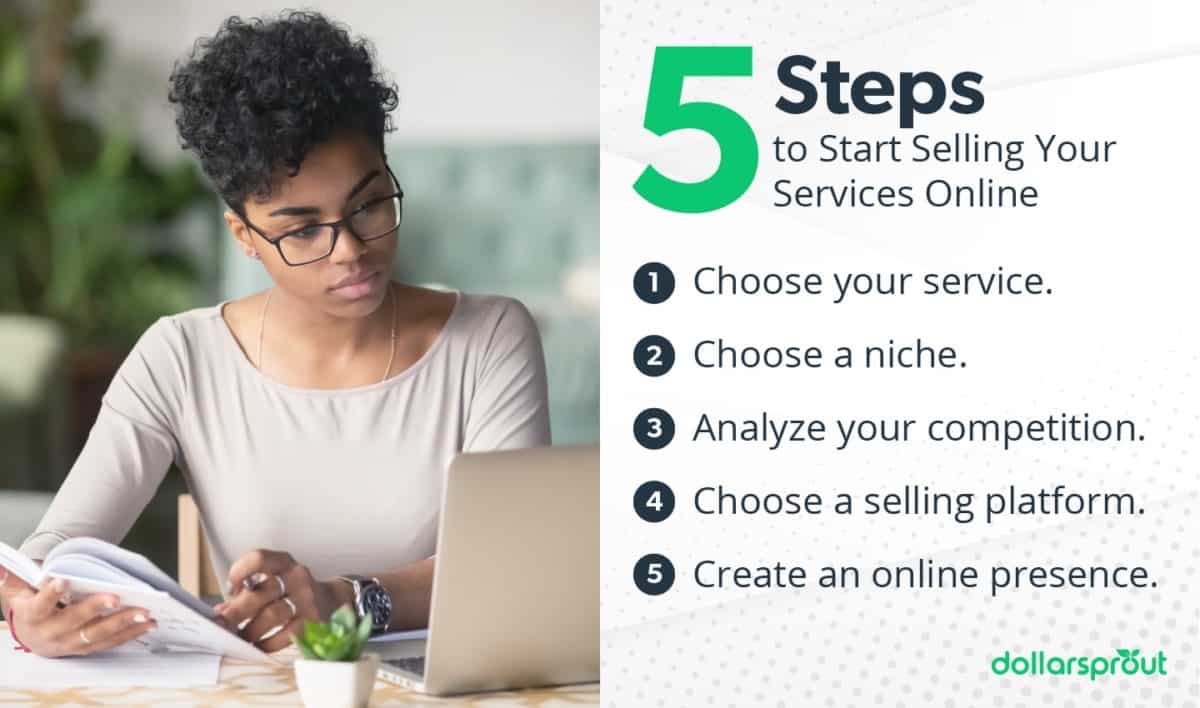 Unlike an app or website that controls your services, payments, and marketing, starting your own online service business means you have to do those things yourself. The bright side is once you finish setting everything up, it's relatively easy to maintain, and your opportunity for growth is much higher than working for a traditional company.
1. Choose your service.
There are hundreds of online business ideas, and it can be challenging to choose one. Many new service providers make the mistake of picking multiple unrelated services. While that seems like it makes you more appealing to clients, it actually does you a disservice.
Your best move is to choose one specific and specialized service that capitalizes on your professional experience. However, if you want to offer multiple services, make sure they're directly and closely related to your primary offering.
For example, if you have experience with social media, you might consider becoming a virtual assistant, or VA. There are dozens of things you can do as a virtual assistant, but if social media is what you have experience with, stick to that while you're starting out.
2. Choose a niche.
Once you've chosen your service, you can then niche down. It might sound like a virtual assistant who specializes in social media is niche enough, but you can be even more successful if you pick a specific industry. For our social media VA, that might look like serving only real estate businesses or local restaurants.
"Even if your skills are very transferable, a prospective client will feel like you're a better fit for them if you specialize in their niche," said marketing consultant Abir Syed with UpCounting. "They'll be more likely to choose you over another similarly skilled individual who works with all sorts of clients."
To determine your niche, think about what industries you're already connected to, have experience with, and want to work with long term to determine your niche.
3. Analyze your competition.
It's important to know your competition. After you've narrowed down your services and target client niche, do your research to see what your competitors are offering to your ideal clients.
Don't just look at pricing. Look at advertising methods, what they're including in their service packages, the types of clients giving their testimonials, etc. That'll help you design offerings that are competitive but also right for you. For instance, if you see someone offering a price lower than yours, you don't necessarily need to lower your cost to compete; instead, consider offering more services in your most comparable package.
4. Choose a selling platform.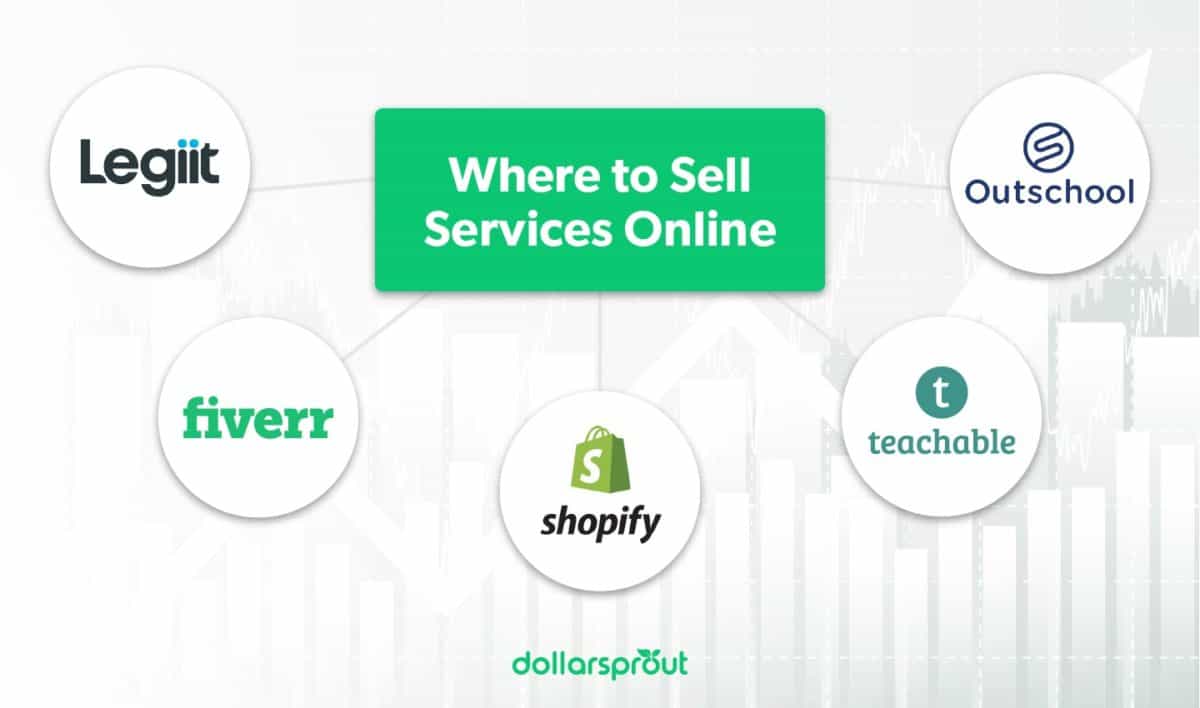 There are quite a few places to sell your services online as a beginner. Where you sell your freelance services depends on what you're selling and who you're selling to.
Fiverr
Fiverr is an online marketplace for almost any kind of service. Freelancers can use Fiverr's platform to find clients, accept payment, and collect testimonials all in one place. There's no fee to list your service on Fiverr, but they do take 20% of each transaction.
Legiit
Legiit is another online marketplace for freelancers, but it specializes in SEO (search engine optimization) and other marketing services like graphic design and internet marketing. It was started in 2018 by a top freelancer on Konker, another SEO service-selling platform. Legiit is well-known in the SEO space but is still relatively new, so there's not as other sites.
Sellers keep 70% to 85% of every transaction.
Shopify
Shopify is a well-known e-commerce platform for products, but it can also be used for services. You can apps to your storefront that allow clients to schedule appointments and consultations.
You'll have to pay a monthly fee and transaction fees, but it's a good platform to start with, especially if you plan to add digital or physical products to your offerings.
Outschool
On Outschool, you can sell live or prerecorded classes on any topic for students from Pre-K through high school. You don't need teaching credentials to list your course on Outschool but you will need to apply and be approved.
The platform is best for freelancers who are experts in their field and have experience working with young people. You control the length, number of students, and price of your class, but be aware that Outschool takes 30% of each transaction.
Related: How to Get Paid to Teach on Outschool (Even with Zero Experience)
Teachable
Teachable offers a place for coaches to sell their services via online courses. You can sell, interact, and assign homework to your clients all through the Teachable platform. Teachable does charge a monthly fee and a 5% transaction fee on its basic plan.
These are just a few online marketplaces for freelancers. You can find many more service-specific platforms out there and as more people start to sell professional services online, new ones are popping up all the time.
Related: 50 Sites to Find Your Next Freelance Gig
5. Create an online presence.
In addition to your service's listing, choose at least one online medium that's "home" to your brand and service business. The easiest way to get started is with a website.
Your website should be quick to load, look great on mobile devices, and explain what you do and for whom. It will also house your portfolio, testimonials, reviews, and offerings. That way if you decide to switch selling platforms, you don't lose the value you built there.
In addition to your website, it's also a good idea to be active on at least one social media platform. Choose a platform where your ideal client is and get creative with the content you post. Ask questions and polls in Instagram stories, start a group on Facebook, or make videos answering frequently asked questions on a YouTube channel.
Related: How to Fire a Freelance Client Without Ruining Your Reputation
How to Market and Sell Your Services Online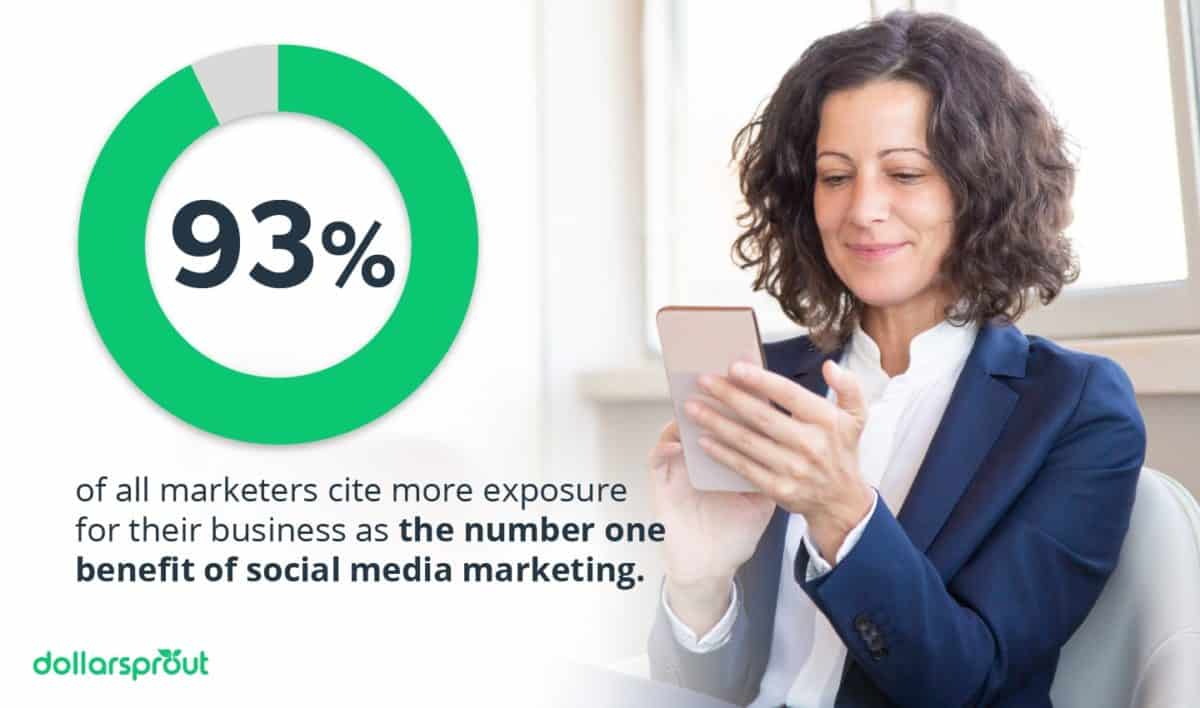 Once you've set up your online service business, you need to learn how to sell your services effectively. There are many ways to find your first clients as a new freelancer, as well as simple strategies for scaling your business over time.
Partner with another service provider.
Syed recommends finding a service provider with a similar target demographic and a complimentary, but non-competing, service, and helping one another by recommending each other's services.
"If one of you specializes in Google Ads and the other in web design, you can recommend each other as both are useful for a client interested in marketing, but they're not mutually exclusive services," he said.
Ask for referrals.
Referrals are a great way to get clients when you're getting starting. Don't be afraid to ask current and former clients to spread the word, and you could even offer a cash incentive for every referral.
When asking for referrals, be sure to be specific. The more specific you are, the more likely you are to be the person others think of when they encounter your ideal client.
"Asking 'Who else can I meet?' is not a useful referral question," said Bruce Harpham, a specialist in marketing automation. "Instead, make your request much more specific like this: 'Do you know any marketing managers at Toronto technology companies with more than 50 employees?'"
The most important things to be specific about are the niche you want to serve and the positions in the niche that are most likely to seek your services.
Network with your target client.
Harpham also advised that instead of attending one-off events, network with your ideal clients by becoming a regular participant in a niche community. He joined a local group for his ideal clients that hosted events several times a month.
"As a result of regular participation, I was invited to speak at an event with 70 people in May 2020," he said. "Along the way, I've deepened my knowledge of the industry and met plenty of people."
If in-person events aren't available, join Facebook groups and answer questions members ask. It'll demonstrate that you have expertise and people will remember that when it comes time to hire someone. You can also follow people in your target niche on Instagram and engage with their content and audience
Use direct message.
A growing email list has long been the most essential asset of any online business, but only about 30% of people who receive an email newsletter will open it. Alternatively, 85% of people will open and read a Facebook message.
"The sales calls of the past are the DMs of the present," said Olga Gonzalez, CEO of Pietra Communications. "Keep your pages up to date with relevant information, create unique content, and talk to people via direct message."
If you don't have the time to direct message your clients all day long, consider using a Facebook Messenger bot. Messenger bots work through your Facebook page and essentially "greet" visitors. It can open up conversations, answer questions, and gauge where potential clients are at in needing your services.
Advertise on Facebook.
Paid advertising is a great and effective way to quickly grow your service business. Facebook has one of the most customizable ad platforms available, allowing you to reach relevant potential clients affordably.
Customize your target audience by age, gender, location, what they like, and whatever other demographics make them your ideal client. You can also retarget people who've been to your website or added your service to their cart but didn't make a purchase.
Related: 28 Legit Online Jobs That Are Easy, Flexible, and Profitable
Best Practices to Sell Professional Services Online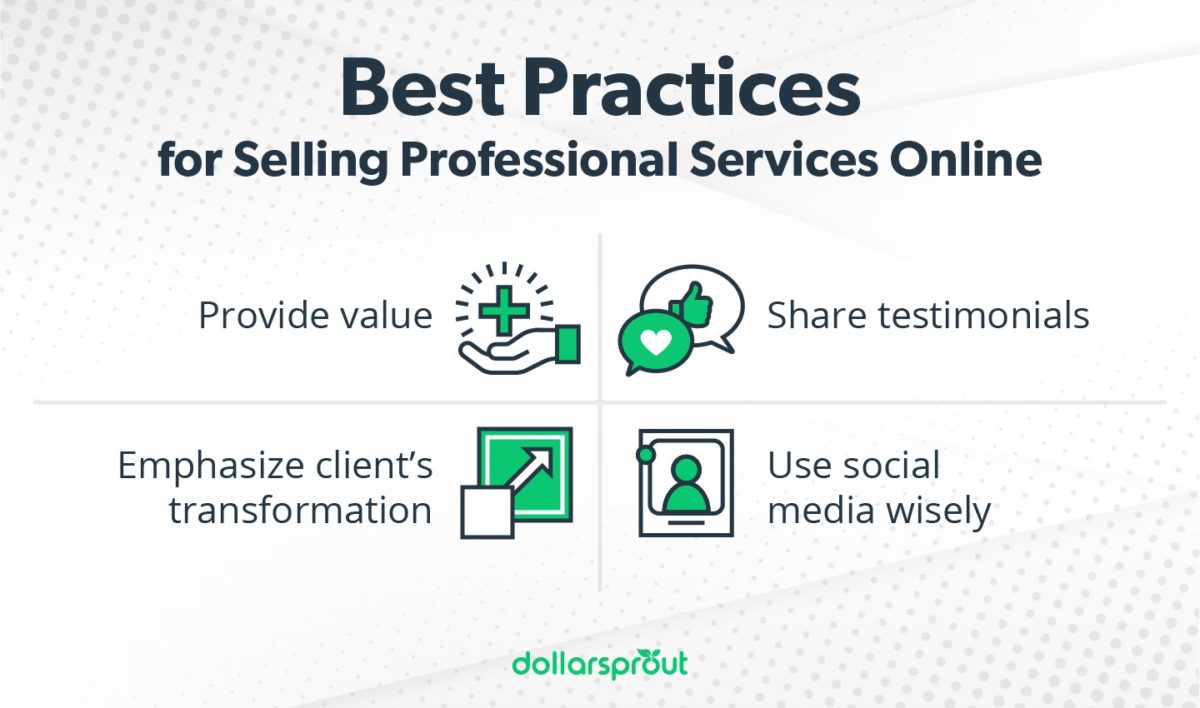 Now you know how to start, market, and sell your services, but you can take it a step further to get an edge on the competition.
Share testimonials.
Rather than telling potential clients what you do, let past clients speak on your behalf. Ask for a testimonial from every client, especially when you're starting out. Don't just use end-result testimonials, either. Try to get them from clients midway through the process, so people know what it's like to work with you as well.
Video testimonials are incredibly effective, as are testimonials accompanied by case studies and data. If you feel apprehensive about asking your clients directly, set up an email autoresponder to run once you finish the job that asks for testimonials.
Use social media wisely.
It's not enough to have a social media account. You should follow best practices so you can keep showing up in your ideal client's feed and get them to interact with you.
"Consistency is key with any marketing effort," said digital marketing strategist Rachele Wright. "If you're going to spend time on a social media platform, be consistent with showing up even if it's starting small, just 1 time a week."
She also recommends taking advantage of features the platform wants you to use. "Facebook really has a huge push and focus on groups. If you're just posting to a Facebook Business Page, but not participating in groups or creating your own, you're missing out on the potential of that platform."
Emphasize your client's transformation.
Donald Miller's StoryBrand framework emphasizes making your client and their transformation central to your marketing and to position yourself as the guide.
Anywhere you show up online, make sure you tell people exactly what you offer, how it'll get them to their desired transformation, and make them excited about what life can be like when they've accomplished that transformation.
Related: 18 Legit Online Jobs for College Students
Provide value.
ABPV: Always Be Providing Value.
Most people look for value-adds when paying for a service. Instead of lowering your prices, see if there's a way you can add more value to the package. "One way I provided value before I had a larger client network was by participating in free Q&A sessions with business professionals in other niches," said SEO expert Aaron Cote.
Through these Q&A sessions, Cote was able to meet new people and become an authority within that group. "By demonstrating my value and my expertise, I was able to secure about four clients in my first month," he said.
Some other ways you can add value are through one-on-one coaching, maintenance training on the software or product you're setting up, customer service, or a warranty.
Don't Stop at Selling Services
There are only so many hours in the day you can provide direct services. However, you can take your business even further by building scalable passive income streams.
"I wish I had known sooner to think about what else I could sell, even if it's for small dollars," said e-commerce marketer Andrew Maff with BlueTuskr. "We've built out workshops, coaching classes, workbooks, and a lot more that we use as lead generation but also make some decent money off of."
As you gain experience, use your expertise to build products you can sell on autopilot. And if you love your service but need more time to take on clients, create systems for tasks that you can hire out to a virtual assistant.
If selling your services online is something you want to do full time, always be looking for ways to grow it, and you'll be there before you know it.
Related: 19 Digital Products You Can Sell Online to Generate Passive Income