How to Make Money Blogging as a Complete Beginner
Advertiser Disclosure
Our readers always come first
The content on DollarSprout includes links to our advertising partners. When you read our content and click on one of our partners' links, and then decide to complete an offer — whether it's downloading an app, opening an account, or some other action — we may earn a commission from that advertiser, at no extra cost to you.
Our ultimate goal is to educate and inform, not lure you into signing up for certain offers. Compensation from our partners may impact what products we cover and where they appear on the site, but does not have any impact on the objectivity of our reviews or advice.

According to WordPress.com, more than 409 million people worldwide read a combined 20 billion pages of content every month.
That means bloggers are responsible for millions of hours spent reading content — and readers are still hungry for more.
A win-win situation, bloggers help readers with some of life's most important questions:
How long do I need to bake brownies?
How do I change a flat tire?
Can I earn a good income without a degree?
How do I get a fussy baby to stop crying?
Bloggers are often real-world experts that help fill the gap where higher education leaves a void.
But what surprises many is just how lucrative being a school of hard knocks expert can be. For some, blogging is the ticket to millions of dollars per year in earnings. For others, it's a source of frustration and a sense of wasted time.
Starting a blog is a legitimate way to earn side hustle-like income — but it's not an overnight sprint. With self-discipline, a lot of patience, and a commitment to constantly learning, you can start earning money with a blog in as few as six months.
4 Reasons Why People Start Blogs
Why you blog is the first part of becoming a paid blogger. But the initial reason to start is different for everyone.
When you start to get frustrated or bored with your money-making endeavor, remember the original reason you began blogging — whether it was to find a way to make money online or to just have fun.
1. To make money
It's okay to start a blog solely to bring in income, and blogging for money is a legitimate goal.
But don't get blinded by money. You should also enjoy the process of blogging, like writing blog posts, designing graphics, and networking, or else you'll quickly resent how long it takes to earn real money.
2. To teach others
A major reason to start a blog is to spread knowledge and help others.
You can use your personal experience to help others going through an experience similar to your own, whether it's a debt payoff journey or a medical diagnosis. When people visit your blog, they'll want to know why they should trust you as a blogger and how your posts can help them.
3. To build an online portfolio
Starting a blog to build an online portfolio is a good idea if you're trying to become a freelance writer, marketer, or social media manager.
Nearly every potential client or employer will ask for some proof of work, and directing them to an online portfolio will showcase those skills.
4. As a hobby
Some people begin blogging purely as a hobby. When you blog for fun, you don't have to worry about checking pageviews, reviewing ads, and looking for sponsored posts. You can always change directions if you want to make money with your hobby down the road.
How Much Do Bloggers Make?
Blog Tyrant'sBig Blogging Survey reported that 69.4% of 350 surveyed bloggers earn no money, and 22.6% earn fewer than $10,000 per year.
Based on their results, there's a strong connection between a blogger's time investment and income. Only 3.1% of those same bloggers work on their blog full time. Conversely, 46.8% spend fewer than five hours per week on it.
Despite these numbers, if you invest the time to learn and focus on the right things, you can make a significant income blogging.
Related: DollarSprout's Turning 5 Years Old. Here's What I've Learned So Far.
Kyle Kroeger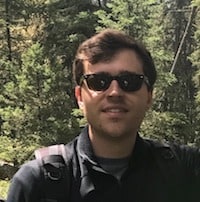 Kroeger started his most recent blog in 2019. Nearly a year later, the site brings in around $2,000 per month. He also maintains a travel blog, Via Travelers, and a third site in the personal finance niche. Together, they amount to a combined monthly income of $7,500.
"Through all three blogs, I make money with affiliate marketing and display advertising," Kroeger says, "and I'm looking to add digital products such as eBooks, courses, and one-on-one sessions to diversify my revenue."
Adriana Copaceanu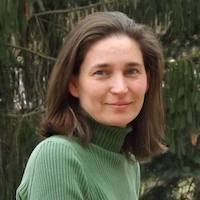 Copaceanu started her blog in April of 2016. Her site, Backyard Garden Lover, teaches readers how to grow flowers, herbs, and vegetables at home.
Copaceanue shares, "I love that I can do what I love and make money at the same time." The majority of her site's revenue comes from ads, with the rest from promoting affiliate products, such as planters and gardening tools, in her content. When asked about her income, Copaceanu reported, "Depending on the time of the year, my blog makes between $2,000 and $8,000 a month."
Lauren Tingley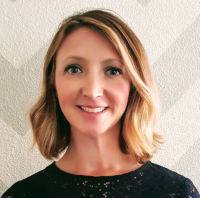 On her blog, Simply Well Balanced, Tingley shares tips to help busy working moms simplify all things motherhood. The main topics she covers include decluttering, family activities, and parenting advice.
"I blog to supplement my family's income," Tingley says, "as I continue to work in a field that I love." She monetizes her blog via ad revenue and the Amazon Associates affiliate program. The additional $800 to $4,000 the site brings in per month has allowed her family to increase their retirement savings, pay down debt, and have more money for things they enjoy.
Related: These 5 Millennials Started Blogging 12 Months Ago. Now They're All Making $1,000+/Month
How to Get Started
There are blueprints to follow when trying to run a profitable blog. Try not to skip any steps, even if they seem redundant or unnecessary.
Skipping an important step could lead to a failed start, or perhaps an abandoned blog altogether. Starting your blog already knowing how blogging works will give you an advantage.
1. Choose a profitable topic/niche
First, choose a niche for your blog. You can decide to start a blog following your day-to-day life, but it's best to have a specific focus. Sticking to a niche and consistently creating content, catering to readers interested in that topic, will help the blog build authority in that field.
Here are some of the most common (and profitable) blogging niches:
Parenting
Personal finance
Health and fitness
Fashion and beauty
Food
Lifestyle
Homesteading
Travel
Technology
Sports
Entertainment
Product reviews
These blog niches are still broad and can be narrowed down even further to cater to specific readers. For example, a parenting blogger might talk about all things parenting or tailor articles toward parents of an only child, single parents, or parents of a large family.
To give you some perspective as to which niches may be more profitable than others, take a look at this list of high-income earning bloggers and their respective niches:
Abby Lawson — $41,000+/month — Lifestyle (Home)
Trevor and Jennifer Debth — $46,000+/month — Recipe/Food
Rosemarie Groner — $86,000+/month — Personal Finance
Lindsay and Bjork — $90,000+/month — Recipe/Food
Alborz Fallah — $125,000+/month — Cars/Automotive
Elisa Larson and Emma Chapman — $125,000+/month — Lifestyle (DIY)
Jeff Rose — $138,000+/month — Personal Finance
Heather and Pete Reese — $170,000+/month — Lifestyle (Travel)
Pat Flynn — $200,000+/month — Entrepreneurship
Chiara Ferragni — $200,000+/month — Fashion
Sarah Titus — $200,000+/month — Ecommerce
Tim Sykes — $1,000,000+ per month — Stock Trading/Investing
2. Launch your blog
Once you have your niche, it's time to start writing. Here are 40 first blog post ideas to get you started.
While you should proofread your posts and ask for feedback, don't wait until each post is absolutely perfect to hit publish. Start writing and be consistent. It will take time to build a fan base, so start publishing as soon as possible.
For the tech setup, follow thiscomplete step-by-step tutorial for starting a blog.
3. Design a monetization strategy
It is important to choose a monetization strategy by selecting one or more ways to make money blogging. While every blog is unique, there are a few monetization strategies that work for most blogs.
4. Drive traffic to the blog
Traffic is key on the journey toward monetizing a blog and will lead to more potential income. New bloggers should make Pinterest and SEO a top priority. Growing platforms on YouTube and Instagram is also a good traffic-building strategy.
Networking and spending time with people in your blog's specific niche is a great way to bring in traffic. Over time, followers might share your content, bringing in even more traffic in the long run.
5 Ways that Blogs Can Make Money
There are five main ways to make money blogging, and each strategy works in a variety of blogging niches.
1. Affiliate marketing
Affiliate marketing is one of the most popular ways for new bloggers to make money. This means selling products from a third party for a small commission.
These commissions typically range from 1% to more than 50% per sale. The lower commissions are often for physical items, while the higher commissions are for digital products.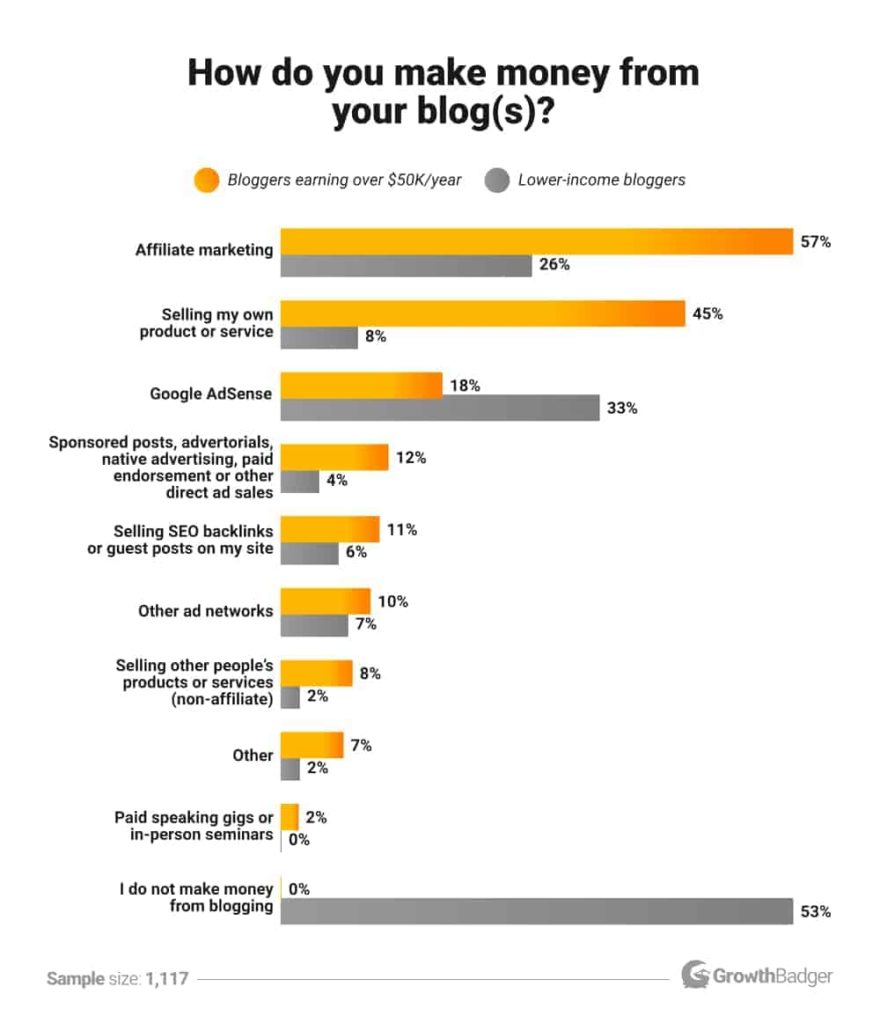 To sell third-party products, a blog must focus on a need, attract relevant visitors, and ultimately build trust among its readers.
New bloggers can sign up for FlexOffers, ShareASale, or CJ Publishers — three companies that offer entire networks of affiliate programs that sell anything from shoes to online courses in parenting.
Related: 8 Affiliate Marketing Strategies to Drive Massive Sales
2. Digital products
Creating digital products is a great low-cost way to build authority and make money. It's one of the most high-profit ways to make money blogging.
Online courses
An online course is a digital product that has the potential to be sold over and over again. While the initial creation and marketing can take anywhere from weeks to months, the monetary gain of a successful course far outweighs the work.
Creating an online course does not require a teaching degree or formal experience, but it does demand a good online presence and knowledge of the topic. Consider investing in high-quality recording tools like a microphone and camera, as well as lighting and behind-the-scene aesthetics.
eBooks
Many bloggers sell eBooks as a way to make money blogging, especially those who are camera shy or who love writing long-form pieces. EBbooks can help teach more about a certain topic, or they can be totally fictional.
The blog and digital product should work together to build up an income. If you blog about health, write an eBook about your personal health journey and what you've learned. Try not to replicate exactly what's on your blog.
Worksheets and templates
From printable calendars, to cleaning schedules, to daily checklists, there's no limit when it comes to creating digital and printable worksheets and templates to sell on a blog. Create the templates once, and sell them over and over on the blog to earn apassive income.
You can also decide not to sell digital products directly and use them to capture email addresses to sell other products.
Related: What is FinCon? The DollarSprout Team's Recap
3. Offering services
Offering services to visitors is the fastest way to make money from a brand new site. Just one solid client can provide consistent, ongoing work.
Becoming a virtual assistant is a great place to start in online services. As a virtual assistant, you can offer services like blog management, article writing, email management, or any other in-demand skills you have.
Another option is to offer freelance writing services to other bloggers or major websites. You can write articles, sales pages, emails, or ad copy. Freelance writers typically get paid by the word or on a per-project basis depending on the type of writing.
If you're good at picking out grammar mistakes, you could also offer proofreading services. Proofreading is the last step in the editing process before a piece goes live. As a proofreader, you'll catch things like missing or incorrect punctuation, misspellings, and grammatical errors.
4. Physical products
Bloggers also make money selling physical products, such as homemade goods or items sourced through a local or overseas supplier.
Some bloggers even make sales without ever touching the product themselves. This is known as dropshipping, and it can be a lucrative monetization strategy.
5. Advertisements
One of the easiest ways to begin blogging for money is with display advertising. This won't provide quick income on a new blog because it requires a significant amount of traffic. But it can still help you earn money when your blog is just starting out.
There are three ways to make money with display advertisements: PPC, PPV, and private ads. Pay per click (PPC) pays a set amount every time a reader clicks on an advertisement; pay per view (PPV) pays when someone views an ad in passing.
The rates between PPC and PPV vary and depend on the blog's niche and topic authority. Selling private ads is the third way to make money with ads. With this strategy, you have far more control over what ads are displayed on the site and how much money you make from them.
All three advertising methods have the potential to earn a lot of money on a high-traffic blog.
Related: How to Make a Million Dollars on an Average Joe Salary
Blogging is a Long-Term Game
Earning an income from blogging takes hours of unpaid time at first and even more time to actually bring in money. But the potential rewards are high. Prepare to work hard and be persistent; it's the final key to success.
Find a topic you love writing about that will provide lots of inspiration. Don't forget to follow other successful bloggers to see what's working and to help create your own traffic and monetization strategy.
Want to see how we built a profitable blog?
In this FREE 7-day email course, you'll join 50,000+ other readers in:
Seeing the exact steps we took to earn our first $1,000 blogging (and beyond).
Starting your own blog (and learning how to write epic, money-making content).