How One Woman Makes $3,000 per Month as a Virtual Assistant
Advertiser Disclosure
Our readers always come first
The content on DollarSprout includes links to our advertising partners. When you read our content and click on one of our partners' links, and then decide to complete an offer — whether it's downloading an app, opening an account, or some other action — we may earn a commission from that advertiser, at no extra cost to you.
Our ultimate goal is to educate and inform, not lure you into signing up for certain offers. Compensation from our partners may impact what products we cover and where they appear on the site, but does not have any impact on the objectivity of our reviews or advice.
Kevin O'Leary of Shark Tank recently listed Virtual Assistant work as his #1 side hustle for earning extra money. Learn more about the role and the skills necessary for getting started.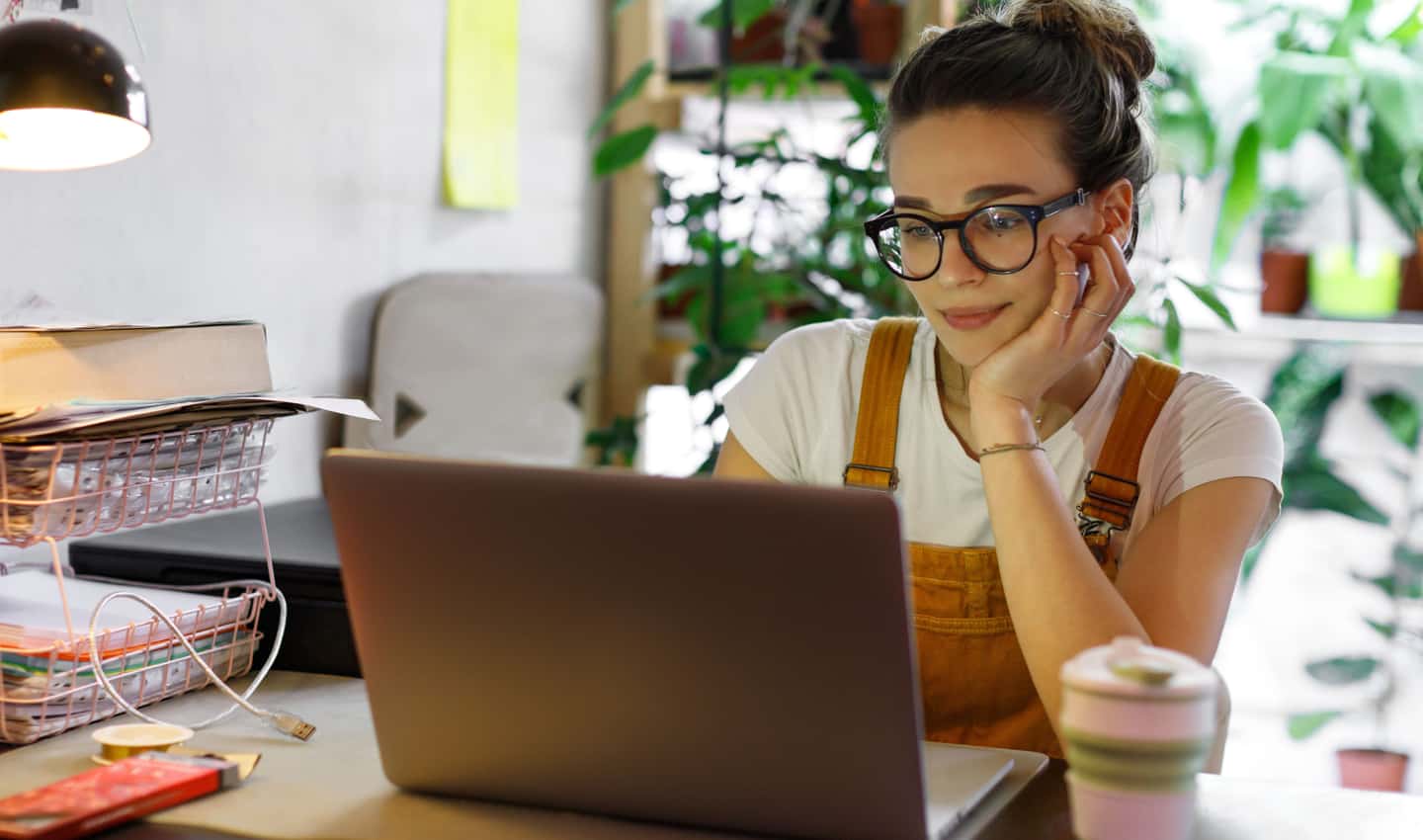 If you enjoy helping business owners with their day-to-day tasks and want to make money online, you might want to consider a career as a virtual assistant (VA).
You can get started on your own, but taking an online course can be a helpful stepping stone to starting a virtual assistant business or side hustle. One option, $10K VA by Kayla Sloan, teaches students how to earn $10,000 a month or more as a virtual assistant.
Betsy Skinner, executive virtual assistant at Skinner Virtual Services, completed the course in the fall of 2019 and is now earning $3,000 a month (and counting) as a VA.
She relayed some of her key strategies to successfully making money online as a virtual assistant.
From Corporate Employee to Online Entrepreneur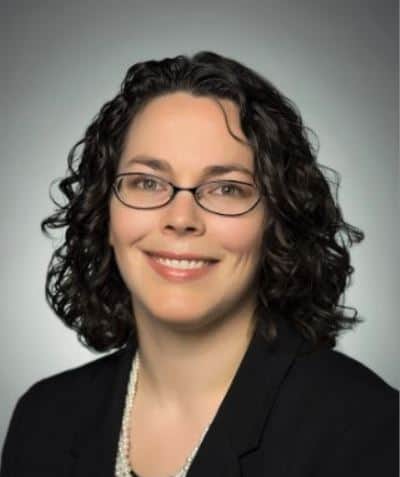 Before taking the entrepreneurial leap, Skinner worked as an executive assistant to the top six executives of a nationwide accounting firm. After leaving that job in early August 2019, she was encouraged by a relative to become a virtual assistant on her own. "Essentially, I'd been a virtual assistant within the corporate world and didn't even realize it," she said.
Skinner was skeptical and a bit fearful at first. But the idea of starting a virtual assistant business grew on her as she realized it had low start-up costs, low monthly overhead, and plenty of flexibility. As she researched how to start a VA business, she came across Sloan's course. After careful consideration, she chose to invest in the course's Pro Package, which had everything she needed to get started.
"I enrolled in the $10K VA program on August 26, 2019, secured my business license for Skinner Virtual Services, LLC by August 29th, and brought in $1,295 by the end of that year," Skinner said.
These days, she earns $1,500 to $3,000 a month on average as an online virtual assistant.
Related: 29 Best Work From Home Jobs Hiring Now
How to Be Successful as a Virtual Assistant
Becoming a VA is a popular side hustle option, and Skinner shared a few of her secrets for making consistent income as a virtual assistant.
1. Be open to experimenting.
Choosing a niche or specialty area to focus on as a VA can help increase your earnings, but what you want to specialize in may not be apparent right away.
"Niching down was a challenging aspect for me, and I feel it's constantly evolving," Skinner said. During her first year in business, she took a comprehensive approach doing general VA tasks, which included email management, event planning, proofreading, and light bookkeeping.
That gave her time to sort out which types of projects she preferred and what type of client relationships she wanted to cultivate.
If you don't have a firm idea of what you want to specialize in as a VA or what type of client you prefer to work with, don't be afraid to try out different things. Working with a range of clients from different backgrounds or industries can help narrow down your niche and give you a feel for what you enjoy and what you don't.
2. Don't put all of your client eggs in one basket.
According to Skinner, one perk of being a $10K VA student is having access to a private Facebook group where you can connect with other VAs and scout out potential job listings. But Skinner said that's not the only place you should be looking for clients for your business.
"Even though you're considering a virtual role, be sure you're also networking in person," she said. That means tapping your immediate circle for potential opportunities to find leads. In Skinner's case, her first client was a former co-worker. He learned through LinkedIn that she'd started her own VA business and approached her about handling some event planning and scheduling tasks.
Apart from networking in person, you can leverage LinkedIn and other social media sites. Online job boards and companies that hire VAs are other options for finding work.
3. Target your marketing efforts.
When you're starting an online business or side hustle, one of the most important, and sometimes most challenging, steps is simply getting your name out there. Social media is a good starting point, but it's important to avoid getting overwhelmed by trying to be everywhere at once.
"I advise choosing one or two social media platforms and focus on growing your following in those areas," Skinner said. "Think about which platform your ideal client uses and start there."
For example, if you know the kind of businesses you'd like to work with primarily spend time on LinkedIn, you could fine-tune your profile to include keywords they might be searching for when looking for VA services. Or you could take the more direct route and reach out to those businesses directly through LinkedIn to start building connections.
And don't second-guess your abilities just because you're new to the VA world. It's normal to feel a touch of imposter syndrome when you're trying to market yourself alongside experienced VAs, but don't let it deter you from looking for jobs.
Skinner said that confidence can go a long way in attracting clients to your business, even if you're brand new. If you're not sure how to demonstrate your confidence, Skinner suggests defining your 'why' for doing what you're doing, having a support system of friends and family, or finding a professional mentor you can turn to for advice.
She also recommends being flexible, able, and willing to adapt to grow your business. And don't forget that the more you practice your confidence, the more confident you'll feel.
Related: 5 Steps to Sell Your Services Online and Fill Your Schedule
4. Know your worth when setting rates.
Deciding what to charge can be one of the biggest challenges of being a virtual assistant. Skinner said she drew on advice from the $10K VA course initially: start where you're comfortable and raise your rates as you bring on new clients.
Her current hourly rate ranges from $25 to $50, depending on the client. One mistake to avoid, however, is lowballing yourself simply to keep working.

"Don't lower your prices just because you're afraid you'll lose the client," Skinner said. That can lead to resentment. And don't allow scope creep to shortchange you either.
Scope creep happens when you end up taking on more tasks for a project or client without seeing a corresponding rate increase. If you see this happening with a client, it's best to address it right away instead of allowing more work to pile up without being paid appropriately for your time.
5. Keep an eye on the bottom line.
Once your VA business starts making money, you need to learn how to manage it, otherwise your business won't be sustainable, Skinner said.
That means tracking income to the penny, staying on top of your tax obligations, and knowing what you're spending to keep the business going. In Skinner's case, the money she invested in the $10K VA course was easily earned back, and it saved her time. But there are other tools such as online bookkeeping software she opted not to spend money on because the value they offered didn't justify the fee.
In her experience, investments that can save you time are usually the ones that are most worth making. The $10K VA course, for example, allowed her to fast track her business launch by giving her a clear roadmap to follow. But even something as simple as hiring a babysitter to watch your kids a few hours a week or a scheduling app to help you keep up with business tasks can be helpful.
Before investing in courses, products or services, consider how they could help grow your business in the long run. You want to make sure the money is well spent, not wasted.
Related: How to Avoid an Unexpected Tax Bill as a Side Hustler or Gig Worker
6. Be prepared for ups and downs.
COVID-19 has impacted brick-and-mortar businesses, but online business owners are also feeling the effects. For example, Skinner's business took a hit when she lost all of her regular clients. As a result, she had to step up her networking and promotion efforts to find leads.
But even under the best circumstances, running a VA business can be unpredictable. "Each day, and sometimes each hour, as an entrepreneur has its roller-coaster moments," Skinner said.
When things happen that are outside your control, don't allow yourself to be discouraged. Instead, look for the opportunities.
"My advice is to have an open mind, focus on your why, and consider pivoting your business in a direction you hadn't thought of before," she suggested. For example, you can do this by diversifying the services you offer or the types of clients you work with.
If you're not sure where to start diversifying, poll your clients to find out what they need or talk to other VAs to find out what they're doing. You can be as creative as possible when shifting direction. And as a bonus, you might find that you like the new direction even better.
Earning a Full-Time Income as a VA Is Attainable
If you're looking for a way to make money online that's flexible, allows you to work with a variety of clients, and offers high earning potential, becoming a virtual assistant is a viable option.
Skinner's experience is a great example of how making an initial investment in a course can pay off. Just be sure that you're ready and able to commit to completing a course like $10K VA to make your investment of time and money worth it.