7 Finance Experts Share Their Best Hacks for Saving Money
Advertiser Disclosure
Our readers always come first
The content on DollarSprout includes links to our advertising partners. When you read our content and click on one of our partners' links, and then decide to complete an offer — whether it's downloading an app, opening an account, or some other action — we may earn a commission from that advertiser, at no extra cost to you.
Our ultimate goal is to educate and inform, not lure you into signing up for certain offers. Compensation from our partners may impact what products we cover and where they appear on the site, but does not have any impact on the objectivity of our reviews or advice.
Whether you want to save money on groceries, shopping, or travel, there's a tip that can help you do it. If you're ready to start stacking cash instead of spending it all, these expert strategies can help you get into the saving groove.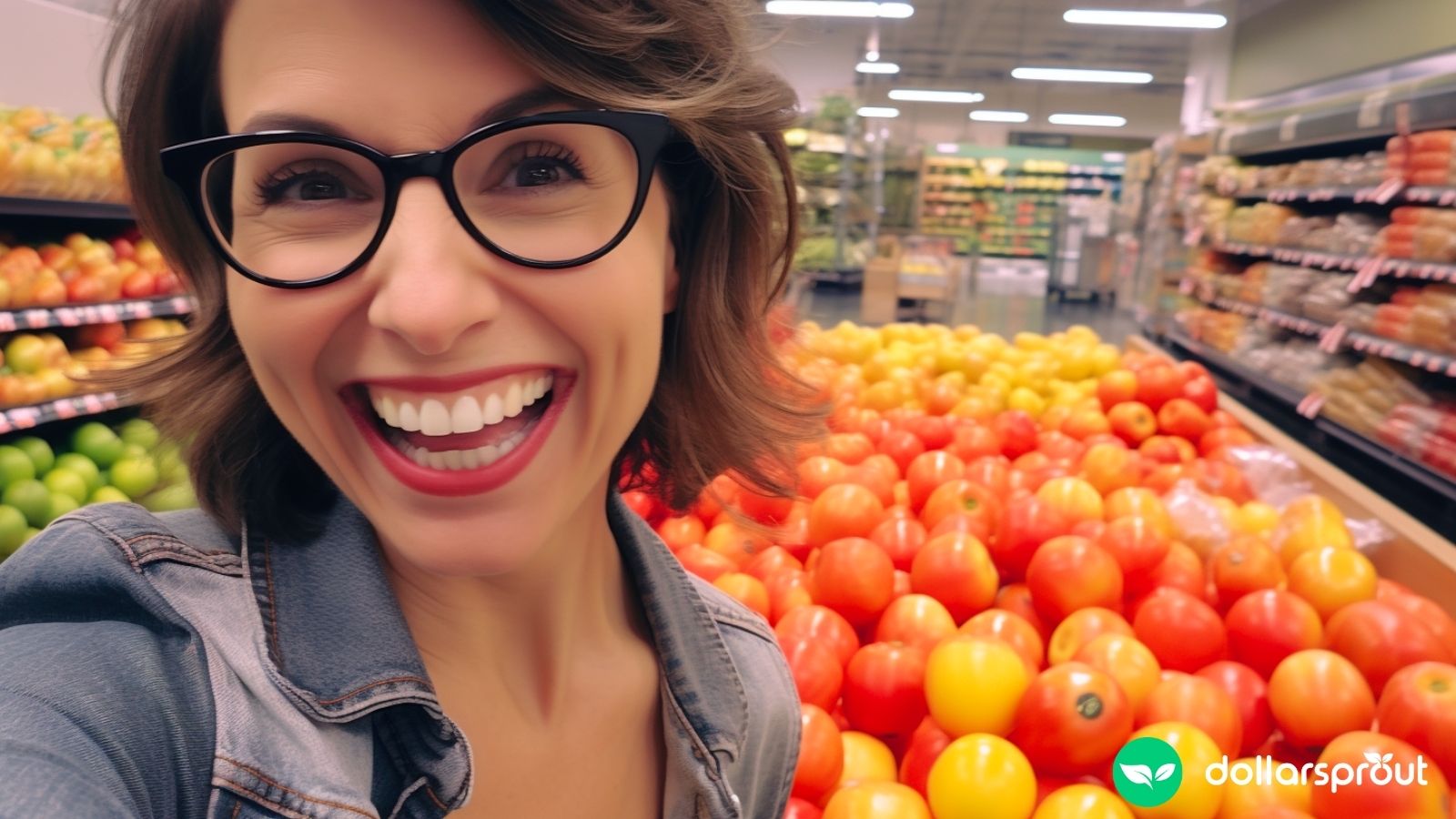 Saving money matters if you've got important financial milestones you're trying to reach, or you just want to be prepared for the inevitable emergency. Becoming a savvy saver means employing different money tips and hacks to keep more of your hard-earned cash in your pocket.
Even if you're not frugal by nature, you can still learn a thing or two about saving by studying how the pros do it. To make that easier, we've rounded up some of the best money-saving advice from top frugal experts.
1. Double-dip on cash back to save on groceries.
Both cash-back credit cards and cash back shopping apps can put money back into your pocket. Pairing them together is a no-brainer way to boost your savings, says Nadia Malik, finance expert and founder of Speaking of Cents.
Malik uses the Discover It cash-back credit card. It pays 5% back on bonus categories and 1% cash back on all other purchases. One of her favorite ways to reap double cash-back rewards is by using her card along with the Ibotta app.
"Between the cash back from my card and the money saved via Ibotta, I save 20-25% on monthly grocery bills," she said.
Malik also puts the usual grocery savings tips to work, including:
Swapping out name brands for store brands
Cutting out processed foods
Buying in bulk and skipping pre-portioned foods
Altogether, she estimates that these money-saving hacks have helped her family trim their food costs down by 40 to 50%.
2. Stack your savings when shopping online.
Shopping online can save time, and you can earn some of what you spend back in cash when you use the best money-saving apps. Miguel A. Suro, an attorney and founder of The Rich Miser, saves 2 to 5% or more shopping online thanks to skillful stacking.
Like Malik, his strategy involves using a rewards credit card, the Citi Double Cash card, to earn a percentage of purchases back. But he increases his rewards earnings by:
Signing up for store loyalty programs to earn rewards
Using rewards apps to shop
Downloading coupon and cash back browser extensions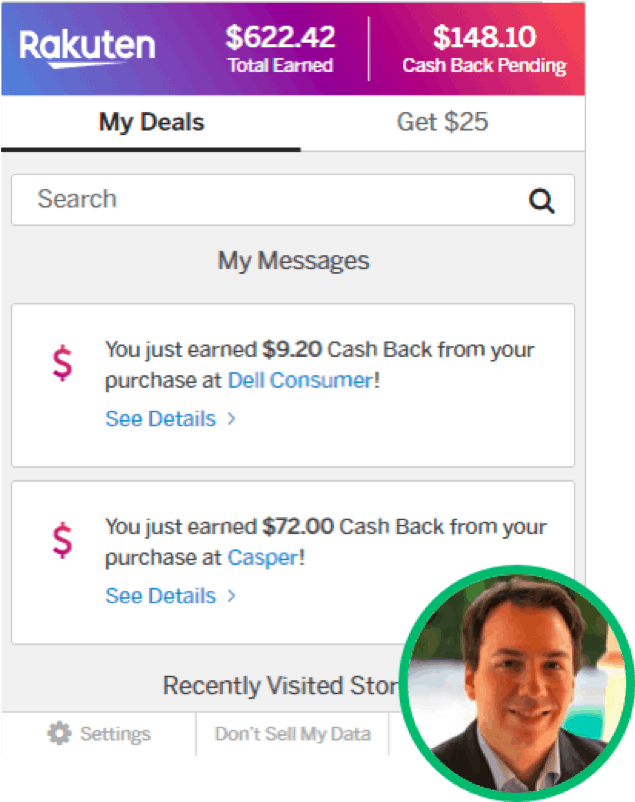 Suro's preferred apps include Rakuten, Bumped, and Swagbucks.
He also uses the DollarSprout Rewards browser extension and Cashbackaholic, which compares cash back offers from different apps to find the best deals.
Once you get your savings tools in place, the next part is simple: stack all of the above.
"For example, when I shop online at Sam's Club I'll get 2% back from my credit card, plus 1% back from Bumped," Suro said. "I also get 2% back from Sam's Club Plus premium membership and 2% or more from Swagbucks."
That's an easy 7% you could earn back from shopping like you normally would.
3. Hack your credit card for travel savings.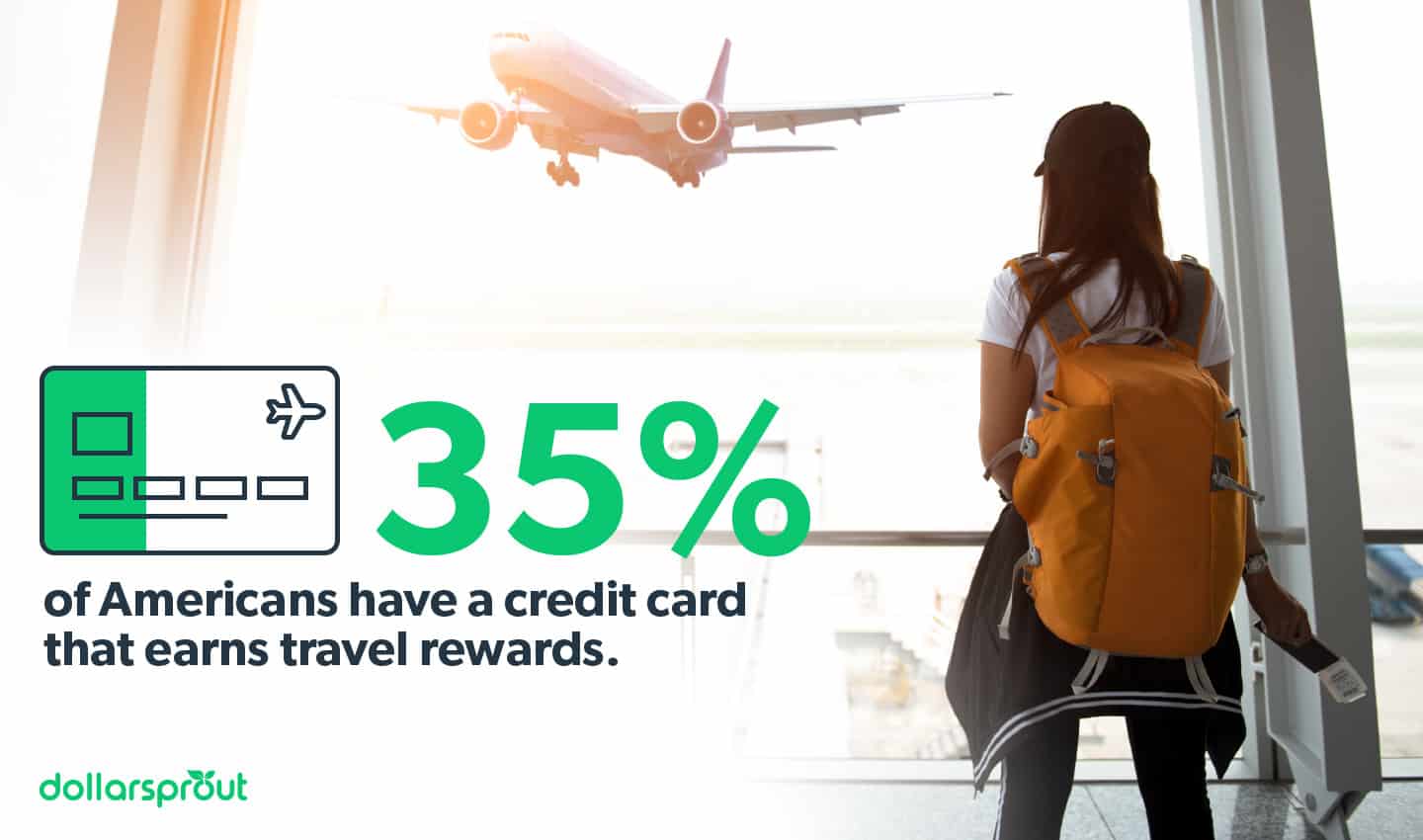 Using a travel rewards card could lead to major savings. Tawnya Redding, frugal expert at Money Saved Is Money Earned, saves thousands on travel by charging all of her purchases to credit cards to earn points.
She uses a multi-card strategy to maximize her points when charging travel, gas, groceries, and other purchases. Redding then parlays those points into free flights and hotels.
"I haven't paid full price for a flight ever and typically only need to pay the fuel surcharge," she said.
For some trips, she's even been able to pay for a companion's ticket or hotel room.
"I earn points for money I'd be spending anyway, so it's almost like getting free travel for paying my bills," Redding said.
Remember, if you're planning to try this frugal hack, plan to pay your card balance in full each month. Otherwise, interest charges could slash the value of any points you're earning.
4. Make money to save money.
Starting a side hustle is an easy way to make more money so you can grow your savings. But if you don't have a lot of time, there's a simple frugal solution: try mystery shopping.
That, along with using cash back apps, is how registered dietitian and founder of Frugal Minimalist Kitchen Bri Bell keeps her grocery budget in check. "I literally get paid to take a few photos and answer a short survey about something in the store, then I do my regular shopping," she said.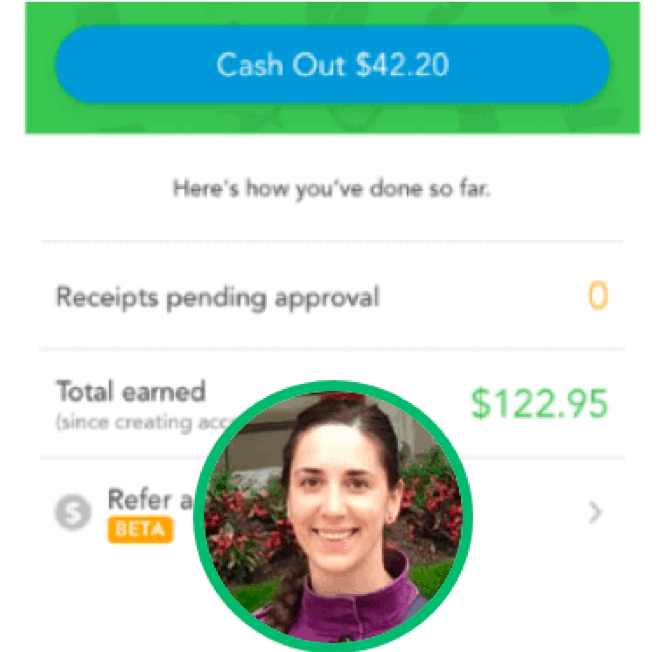 Bell finds mystery shopping gigs through Field Agent and Mobee, checking apps daily to see what's available.
"If I see a shop at one of my regular stores, I might decide to shop a few days early and combine my efforts," she said. Otherwise, she'll plan shopping trips as usual and will take advantage of any paid mystery shopping jobs available for that day.
Bell uses Ibotta and Checkout 51 to increase savings on grocery trips, along with the extra money she gets from mystery shopping.
Altogether she estimates that she saves $1,500 a year using these tactics.
If you're looking for other side hustle options to make extra cash to save, here are a few to consider:
If you're considering a side hustle to save money remember to factor in any costs you might have to pay. Becoming an Instacart driver, for example, could help bring in extra cash, but you'll have to pay for wear and tear to your vehicle.
Related: 11 Apps Like Ibotta to Earn Rebates and Get Cash Back
5. Let other people find money-saving deals for you.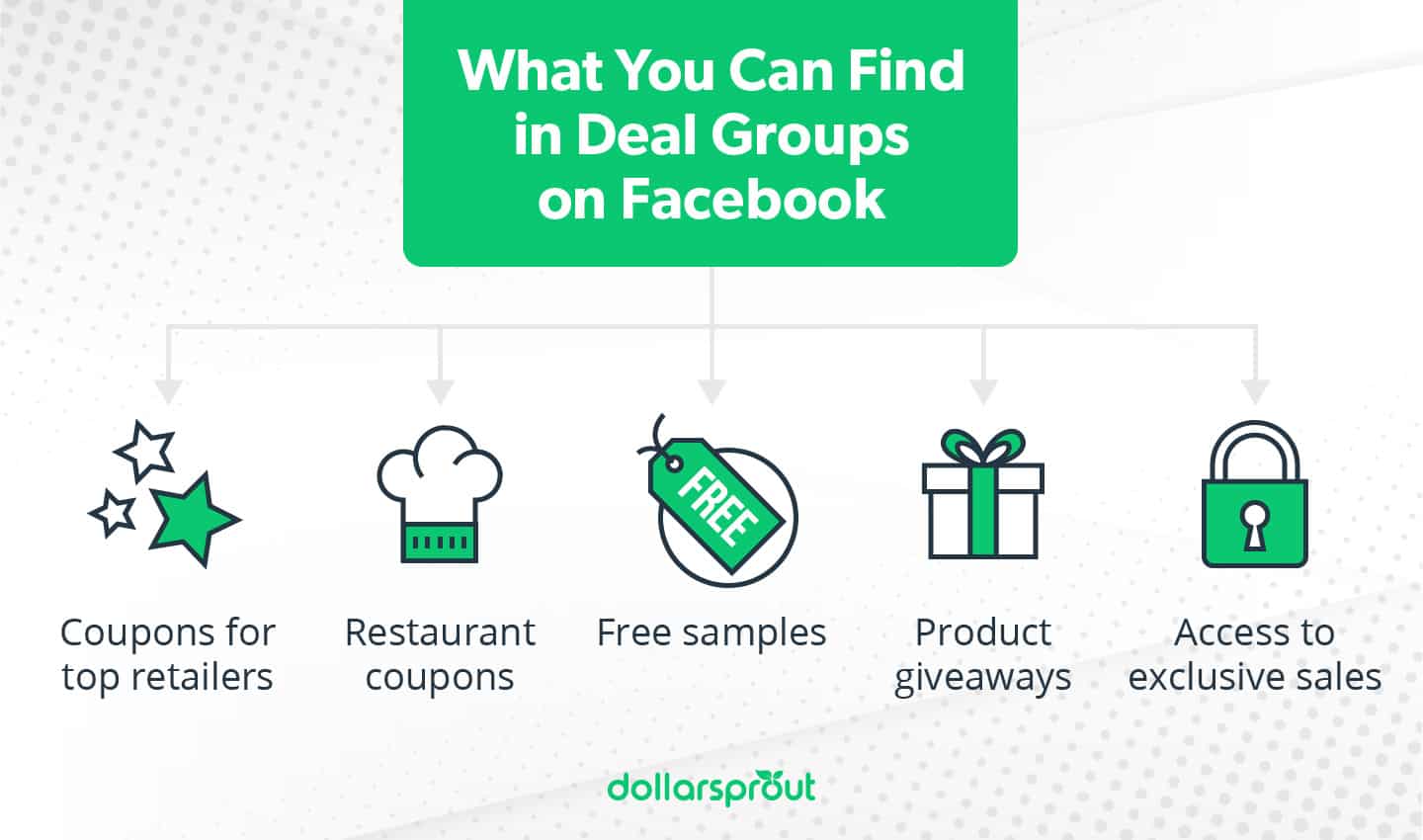 Searching for promo codes, sales and other deals can be time-consuming. A simple work-around is to let someone else do the heavy lifting.
One way to do that is by following frugal experts on social media and joining deal groups on Facebook, said Melissa Garcia, founder of money-saving blog Consumer Queen.
A simple search for 'deal groups' on Facebook returns numerous listings for groups you can join.
"This saves me time and money because they spend their time scouring the best deals online and offline, and I get to reap the benefits," Garcia said.
Garcia, who runs her own deal group on Facebook, says this strategy can lead to multiple opportunities to save. For example, these groups can be a gold mine for finding:
Product giveaways
Free samples
Restaurant coupons
Coupon codes for top retailers
Access to exclusive sales
As a bonus, Garcia says some groups also include money-saving and frugal hacks, like how to make your own cleaning products at home.
A simple search can help you find bargain and deal groups on Facebook. You can vet them for quality by checking the number of members and how often new deals are posted.
Related: How to Start Couponing (a Beginner's Guide)
6. Leverage cash-back apps for more than just shopping.
Rakuten can be a great tool for saving money, but it's not just for buying clothes or baby gear.
Elizabeth Humberstone, frugal mom blogger at Shoestring Baby, also uses Rakuten to save hundreds on travel.

She stacks savings by going to Rakuten to choose a hotel booking company, always picking the one with the best cash-back deal. Then she signs into her account with the booking company and charges the purchase to her rewards card.
Effectively, she triple dips by earning rewards through Rakuten, the hotel booking site, and her credit card. This strategy has allowed her to earn $200 in rewards plus free award nights.
If you're planning to book through a third-party company, keep in mind that you may not be able to pick up rewards for that same booking through a hotel loyalty rewards program.
Look at the rewards you could earn from the booking company against those offered by the loyalty program to decide which one offers more money-saving value. Specifically, compare the amount of rewards and what that could translate to in terms of free hotel stays.
7. Don't overlook savings at home.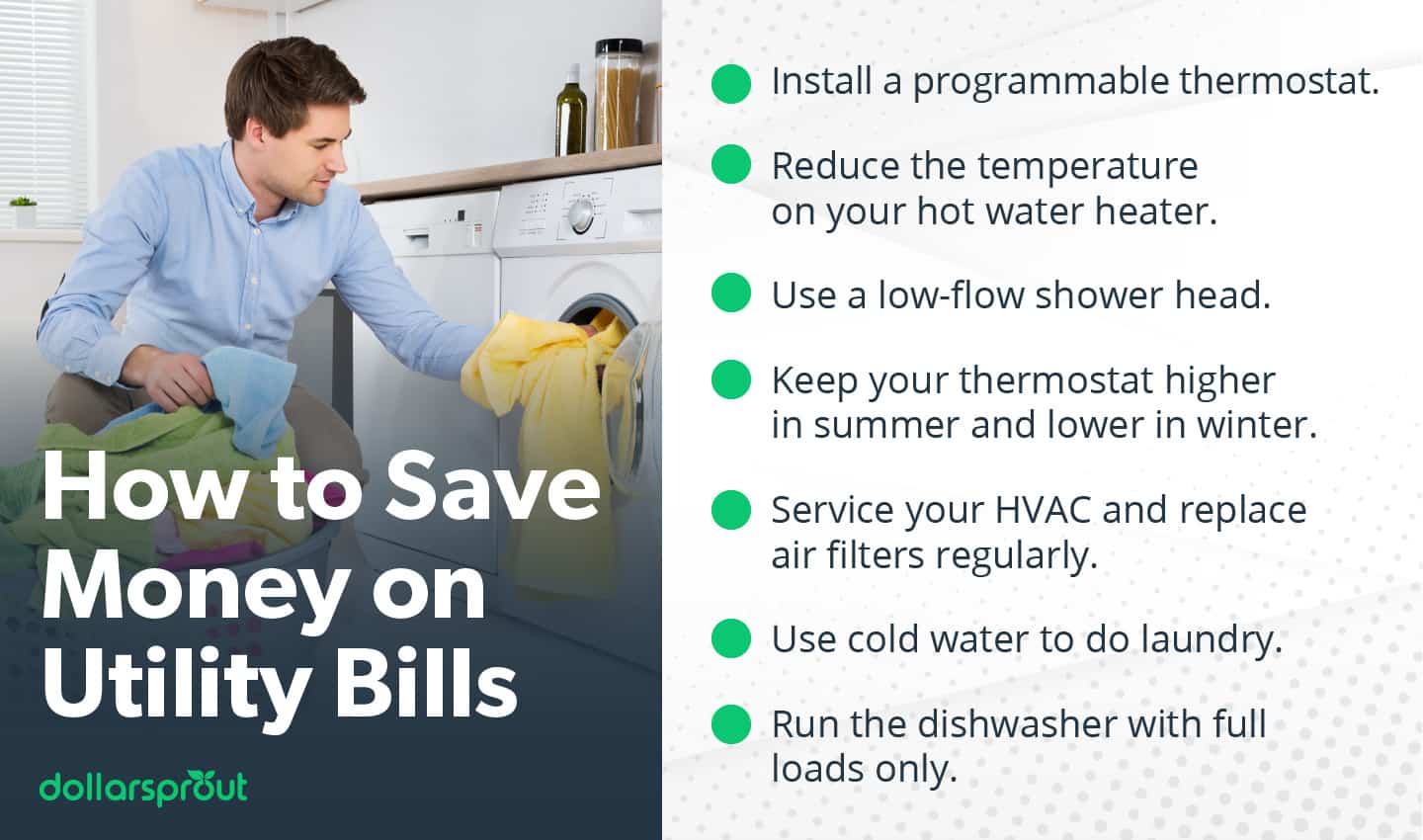 So far, these money-saving hacks have been focused on shopping or travel, but there are plenty of ways to save without leaving home.
Freya Kuka, personal finance blogger, and founder of Collecting Cents, uses several frugal hacks to save money on utility bills.
Some methods she uses to save money include:
Installing a programmable thermostat
Reducing the temperature on your hot water heater by a few degrees
Using a low-flow showerhead
Keeping your thermostat higher in summer and lower in winter
Servicing your HVAC regularly and replacing air filters
Using cold water to do laundry
Running the dishwasher with full loads only
These money-saving measures can be more impactful over the long run, Kuka said.
"Instead of just getting discounted purchases from time to time, you're saving money on a regular basis."
While you're looking for ways to save around the house, consider how you can negotiate or cut out certain bills. If you need a little help finding savings, consider using a service like Rocket Money, Billshark, or Trim to help reduce expenses.
Related: Trim vs. Rocket Money: Which App Can Save You the Most Money?
Saving Money Doesn't Have to Be Hard
If you have some savings goals you're working toward, these frugal hacks can get you on the right path. The tried-and-true methods included here show that it's possible to save money on just about anything if you've got the right tools — and mindset — to commit to saving.