8 Best Cable TV Alternatives for Saving Tons of Money
Advertiser Disclosure
Our readers always come first
The content on DollarSprout includes links to our advertising partners. When you read our content and click on one of our partners' links, and then decide to complete an offer — whether it's downloading an app, opening an account, or some other action — we may earn a commission from that advertiser, at no extra cost to you.
Our ultimate goal is to educate and inform, not lure you into signing up for certain offers. Compensation from our partners may impact what products we cover and where they appear on the site, but does not have any impact on the objectivity of our reviews or advice.
If you're considering canceling cable TV, you may still want to use something else instead of it. If that's the case, there are some alternatives that will help you save money and let you pay only for the channels you want to watch.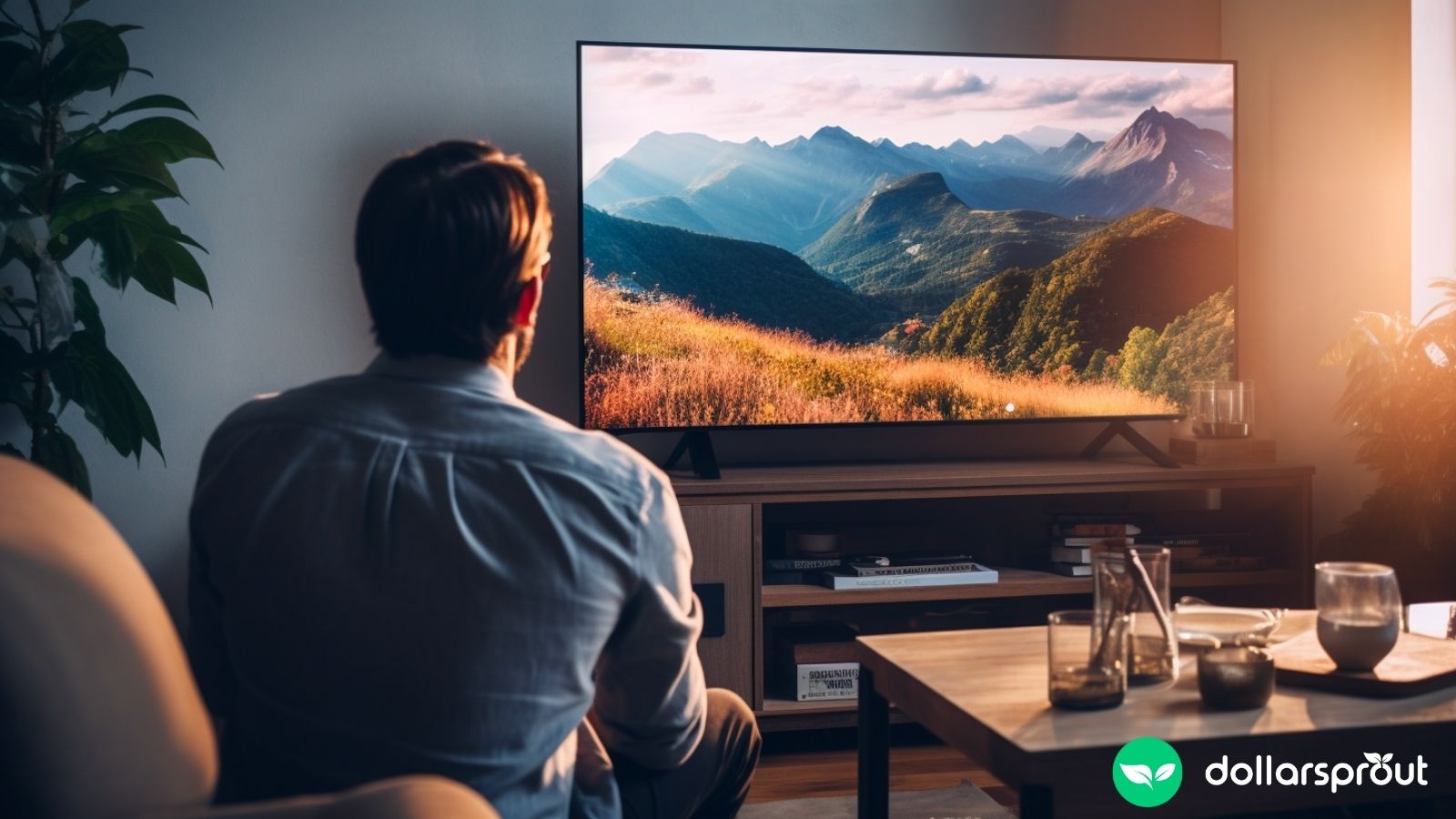 If you're considering cutting cable TV, you're not alone.
Nowadays, only 78% percent of U.S. homes subscribe to a pay-TV service of some kind, down 8% percent in five years. And according to the most recent data from market tracker S&P Global Market, 1.1 million subscribers cut the cord in the third quarter of 2018.[1]
If you're considering canceling cable TV, you may still want to use something else instead of it. If that's the case, there are some alternatives that will help you save money and let you only pay for the channels you want to watch.
9 Cable TV Alternatives to Consider
If you're looking to replace your cable, these are some of the best options. Note that you'll still need to have internet service to use most of them. You will also need a way to stream the services. SmartTVs, Roku, Chromecast, or Apple TV are compatible with most of these.
These cable alternatives range from free to $50+ a month, so you can choose the ones that match your budget and channel preferences.
Related: How to Get Free Cable TV: Best Alternatives to Paying for Cable
1. Amazon Prime Video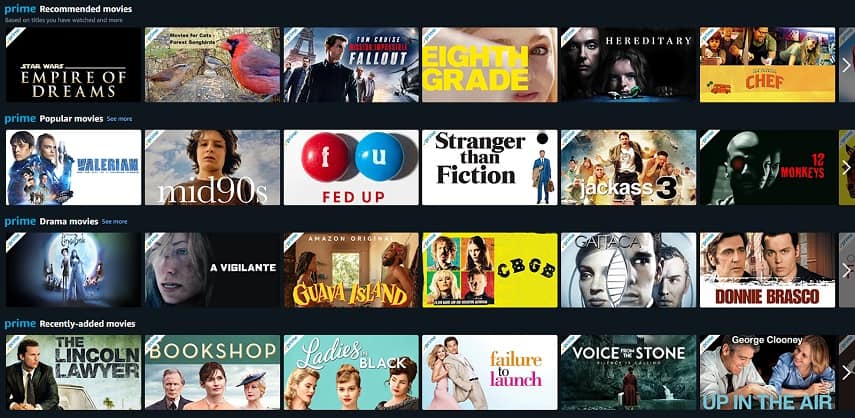 Amazon Prime Video is a streaming service like Netflix or Hulu, but you can also add extra channels from HBO, Showtime, and Starz. Amazon's original content is notable with shows like "The Marvelous Mrs. Maisel" and Oscar-winning movies like "Manchester by the Sea."
Prime Video is included with an Amazon Prime Membership, or you can purchase it separately for $8.99 per month if you purchase an annual subscription. You can also pay for an Amazon Prime membership for $12.99 per month, which will include Amazon Video. This is a good option if you just want to binge "Fleabag" and then cancel your subscription.
Going a-la-carte may not make sense when you can pay for an Amazon Prime membership for $119 a year — that's only $11.22 more than paying monthly for Prime Video.
Related: How to Get Free Amazon Prime
2. Sling TV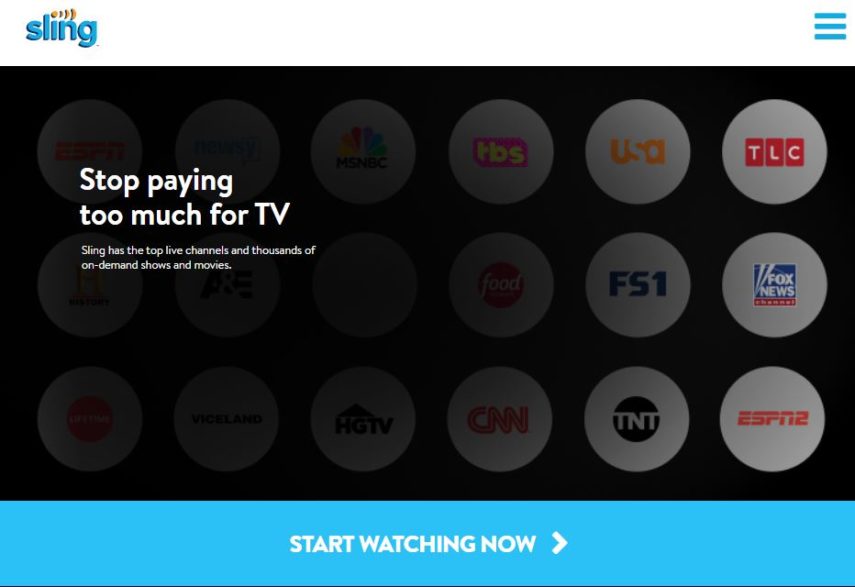 Sling TV is a cable replacement service that offers more traditional channel options than other services. There are two separate Sling TV packages, Orange and Blue. They each cost $30 a month, or you can buy both for $45. Each offers different channels. For example, Sling Orange includes ESPN while Sling Blue includes Fox and FS1. Both include TNT, CNN, and AMC.
Depending on where you live, you can also stream select local channels on-demand and live. Sling also offers add-on options starting at $5 such as cloud DVR, sports channels, and kids programming. This allows you to tailor your viewing experience and pay for what you actually watch.
3. Netflix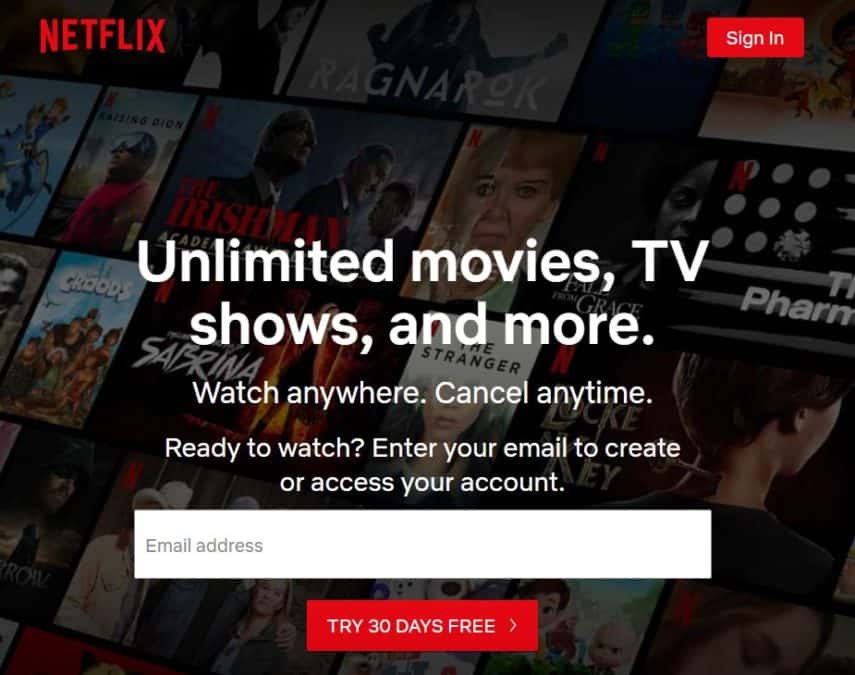 Arguably the most well-known alternative to cable TV is Netflix. It offers lots of popular on-demand TV shows and movies, and plans start as low as $8.99 per month.
One of the great things about Netflix is that you can share it with family or friends. It offers options for multiple screens so you can split the membership and save money. The cost for two screens is $12.99 a month and you can get four screens for $15.99 a month, which also includes Ultra HD (4K) video. You can cancel at any time.
The content is constantly changing as new shows and movies are added. Netflix also produces original content such as "The Irishman," "The Witcher," and "Grace and Frankie."
Related: How to Watch Netflix for Free
4. Hulu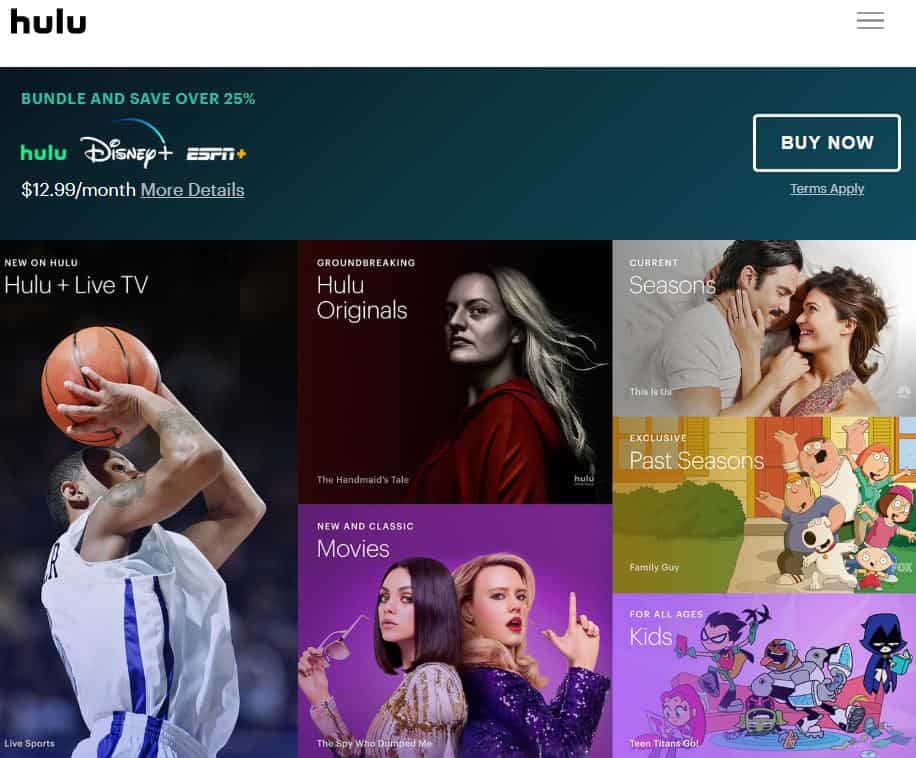 Of all the alternatives to cable TV, Hulu offers the best of both worlds — a live TV option with cable channels and streaming service. Hulu's basic package starts at $5.99 per month and includes all the movies and TV shows in the library. However, you'll have to sit through commercials.
The commercial-free option is $11.99 per month. For $54.99 per month, you can get the Hulu library and live TV. For $60.99 a month, you get Hulu and live TV with no commercials. You can also add on premium channels like HBO, Cinemax, Starz, and Showtime, and those prices range from $8.99 to $14.99 extra per month.
5. Local channels
Try getting a digital converter box or an antenna if you only want to watch local or public access channels. This will allow your TV to pick up the main local channels without having to pay for cable or satellite.
Antennas have come a long way from rabbit ears. Now that local channels broadcast in HD, you won't have to sacrifice picture quality. While you won't get as good of a picture as you would using a cable line, it should be enough to watch local channels with minimal issues.
Before you go this route, check out antennaweb.org for a list of channels that you can pick up with an antenna in your area. The best part about this option is that once you pay for the antenna and digital converter box, there's no additional cost or monthly charge.
6. Apps for your favorite channels
If you have a Smart TV or a streaming device like a Roku stick, you can download apps for your favorite channels such as FX or HGTV. Many apps let you stream one or two recent episodes of their most popular shows via the app for free.
The episodes tend to change regularly, in some cases every week. This could be enough if you want to watch the occasional episode of "House Hunters."
This option can be good to pair with an antenna since you still get some of your favorite cable shows at no additional cost. You can also get the apps for the main networks (ABC, CBS, NBC, and CW) and watch episodes of popular shows after they've aired.
Going this route means you won't need a DVR to catch up on shows you're following since new episodes are available for several days after they air.
7. YouTube
There are many classic shows and movies available for free on YouTube.
YouTube has also started producing original content and offers it with a subscription option. YouTube Premium comes with a one-month free trial. After that, it costs $11.99 a month and includes YouTube originals as well as ad-free music, which is available offline.
YouTube has also joined the ranks of services that offer alternatives to cable TV. For $49.99 a month, YouTubeTV offers live TV channels including local sports and news — no box required.
You get six accounts per household so everyone can get their own login and personalize their viewing experience. It also comes with a cloud DVR with no storage limits.
Related: How and Where to Watch Movies Online for Free
8. Library
Your local library is a great place to find popular TV shows and movies. Most libraries offer a great selection of recent programming for free. The only downside is that you'll have to wait to get them, and you need a DVD or Blu-Ray player.
If you prefer streaming, check out the Kanopy app. You need a library card to join, but the service is completely free. The selection is usually limited, but it's a good alternative if you don't want to pay for multiple streaming services.
9. Utilize your friends and family
You may have friends and family members who still like to buy movies and TV shows. If they're willing to lend you their titles, and you still have a DVD or Blu-Ray player, you can forego cable and any streaming alternatives.
If there's a current TV show you're interested in, set up watch parties at your friend's house. These can be a fun way to get together and watch a TV show without actually having to sign up for a subscription.
Related: How to Save Money on Your Electricity Bill
Cutting the Cable Cord Saves Money
There are many different alternatives to cable TV that let you choose what you watch without paying hundreds of dollars every month. From free options such as the local library to network apps and paid options like Amazon Video and Netflix, there are options for every budget.
You can pick one service or rotate between several. Most are on a month-to-month basis, which allows you to scale back when you need to. If these options don't work out, the cancellation process is fairly painless with no long-term commitments.