How to Start Couponing for Beginners: Everything You Need to Know
Advertiser Disclosure
Our readers always come first
The content on DollarSprout includes links to our advertising partners. When you read our content and click on one of our partners' links, and then decide to complete an offer — whether it's downloading an app, opening an account, or some other action — we may earn a commission from that advertiser, at no extra cost to you.
Our ultimate goal is to educate and inform, not lure you into signing up for certain offers. Compensation from our partners may impact what products we cover and where they appear on the site, but does not have any impact on the objectivity of our reviews or advice.
This step-by-step guide will teach you everything you need to know about couponing and using it to save money in all areas of your life.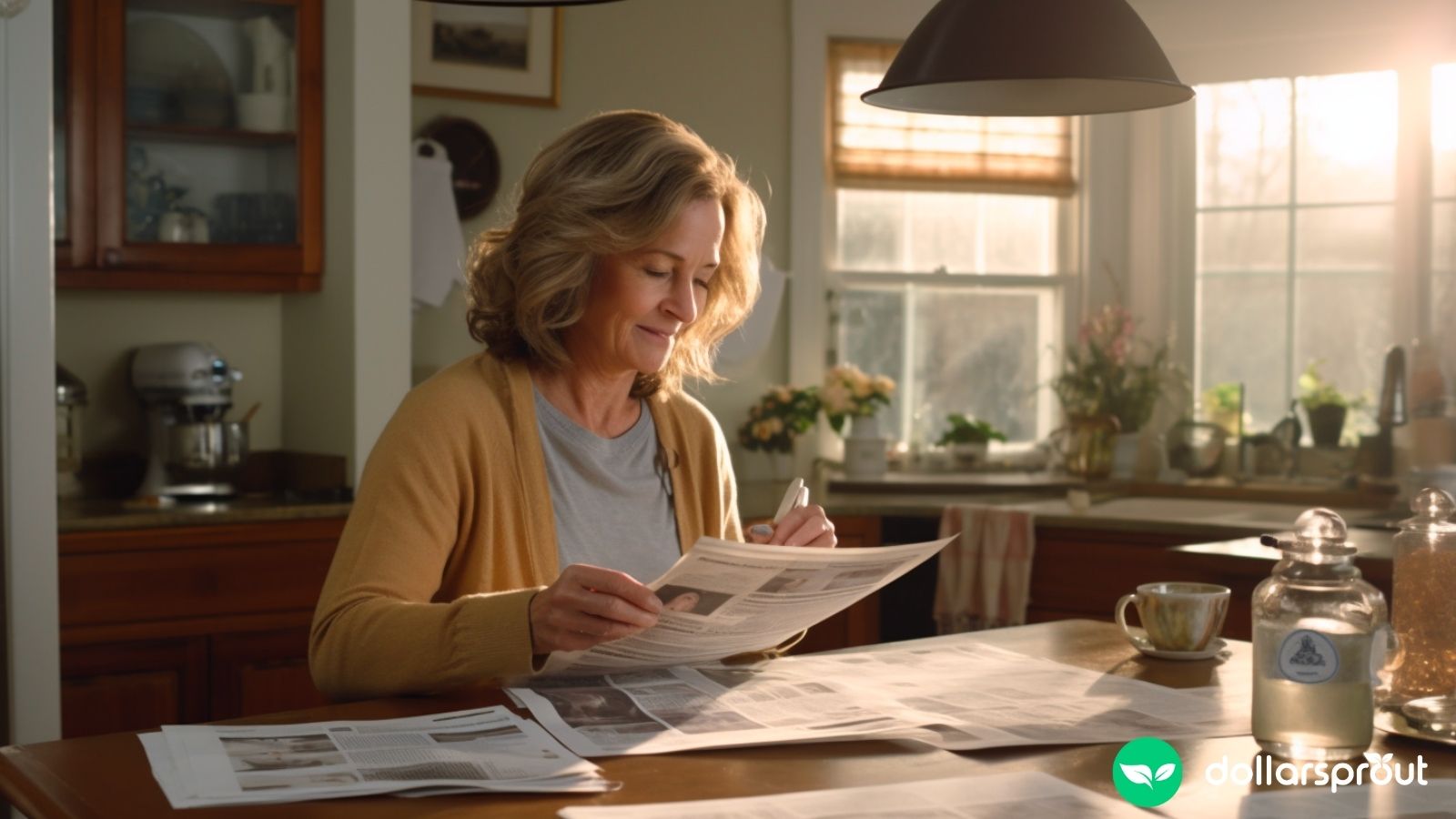 Once you learn how to start couponing, chances are you'll never want to stop.
When I first found out about couponing, I was fascinated by the idea. While it can seem intimidating at first, once you figure it out, it becomes second nature. Now I make it a point to look for coupons for anything and everything I buy.
Couponing has gotten a bad reputation with the rise in T.V. shows that feature people getting 30 bags of dog food, 25 bottles of mouthwash, and 20 boxes of diapers for $3.12. Many of these people don't even have dogs or babies.
While that's one end of the spectrum, there's a lot of room in the middle to save money on things you already buy. This guide to couponing for beginners will help you figure out how to apply the savings to your own specific situation. You can use coupons to save money no matter what you buy.
Couponing 101: A Step-by-Step Guide On How To Coupon
If you've found yourself asking "How do I start couponing?" and you're looking forward to making it work for you, this step-by-step guide will help you figure out how to start using coupons and save money in all areas of your life.
When you first start, keep an open mind. Just like anything else, couponing has a learning curve.
Pre-couponing: get organized
One of the first lessons in couponing for beginners is getting organized. It will make your life infinitely easier if you can easily see the coupons you have and plan out your shopping trip.
You don't need fancy equipment, just the basics: store flyers, scissors, newspaper coupon inserts, printer, and a way to organize your coupons.
A quick word on organizing your coupons: do what works for you.
Many couponers swear by the big plastic binders with dividers so you can organize and see all of your coupons. For a long time, I used a mini accordion file because I could easily throw it in my purse. I've also been known to use ziplock bags and envelopes.
In other words, there's no need to spend money on fancy coupon organizers.
Get the terminology down
Before going over how to start couponing, let's talk about some common terms you'll encounter. Getting these down will make your life easier and your learning curve a lot smoother.
"Store coupons"
Many stores will offer store-specific coupons. That means the coupon is only valid at that particular store.
When you look at the top of a printed coupon, it should say either "store coupon" or "manufacturer's coupon." The store-specific coupon will have the store's logo on it and say something to the effect of, "can only be used at [insert store name]."
"Manufacturer's coupons"
When the top of the coupon says "manufacturer's coupon," it's issued by the manufacturer of a specific brand. This type of coupon is not store-specific and can be used at any store that accepts it. Not all stores accept coupons, so it's important to ask or check out the store's policy before trying to use them.
"Coupon stacking"
Some stores will let you use both a store coupon and a manufacturer's coupon together. This is called coupon stacking and can be pretty lucrative if you can also combine it with a sale.
To check if a particular store allows for coupon stacking, read that store's coupon policy. You can also ask an associate. However, they're not always well-informed when it comes to couponing. The store policy is always your best bet.
"Store coupon policy"
Every store that accepts coupons has a coupon policy. The easiest way to find it is by popping the name of the store and the words "coupon policy" into a search engine and see what comes up.
If you are using coupons at a particular store for the first time, keep a copy of the coupon policy open in a browser on your phone. Not all employees know the store's coupon policy, so you may need to pull it up to support your case.
"Price match policy"
In addition to a coupon policy, many stores also have a price match policy. A price match policy means that a store will offer to sell you an item at the same price as what a competitor has it advertised.
An example of a store that does that is Walmart. One of the advantages of price-matching an item is that you can use a store coupon on top of the price match for additional savings.
"Coupon overage"
Coupon overage can be an awesome bonus that you can use toward other items in your cart for which you don't have coupons.
Say you have a coupon for $2 off Crest toothpaste but you find some tubes on clearance for $1. Since your coupon is for $2 off, you can use the difference ($1) on something else in your cart. If you buy five tubes of toothpaste and use five $2 off coupons, you'll have an extra $5 to use toward the rest of the items in your cart, such as meat and produce.
"Expiration dates"
The majority of coupons have expiration dates. While you may find a few that don't have an expiration date, many stores won't accept a coupon without one. Keep on top of expiration dates since once a coupon is expired, most stores won't accept it.
"Double and triple coupon days"
Some stores have double or triple coupon days, which are great for increasing your savings. The store will triple or double the value of certain coupons up to a certain amount.
For example, a store in my area triples coupons up to $0.35 and doubles coupons between $0.35 and $0.50. So, if I have a $0.30 coupon for toothpaste and a $0.50 coupon for bread, those will now be worth $0.90 and $1.
"Cash back"
While not technically a coupon, digital advertisers will often offer savings in the form of actual cash back to the user.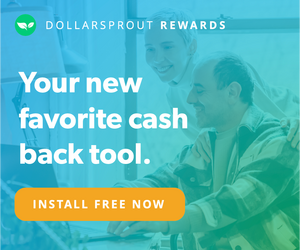 Instead of reducing the price of an item, shoppers get a small commission — cash — in exchange for making a purchase with a specific merchant.
The shopper then receives a cash or gift card payout in the amount earned.
The savings are the same, but it's a psychological win for consumers because they feel like they're being rewarded beyond just saving money.
Find your coupons
Once you have a way to organize your coupons and you're familiar with the basic terminology, the next step is to find deals.
There are many different ways to get coupons. Below are the most common places you can score coupons, both locally and online. Using the couponing tips below, you should be able to find coupons for many of the products your family uses regularly.
Related: 5 Places to Buy Discounted Gift Cards and Save on Everything
Where to find coupons locally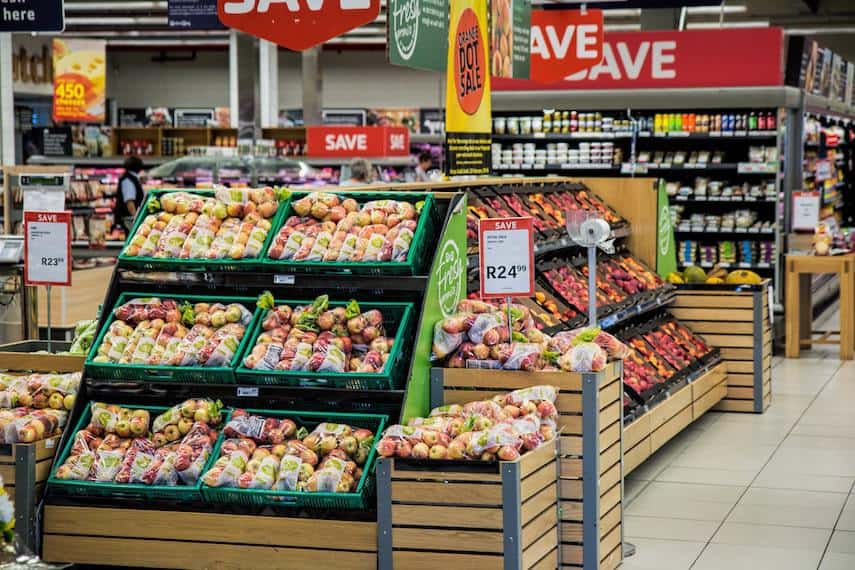 Believe it or not, coupons are all around you. As you start paying more attention to coupons and seeking them out, you'll notice them everywhere. Getting coupons locally is a great way to get started with couponing.
Store flyers
An easy way to find coupons is in the weekly store flyers.
Many stores will have coupons in the flyer in addition to the weekly specials. This can be pretty handy since you have both the sales and coupons available to help you plan out your grocery shopping. Most coupons can be found toward the back of the flyer, but some inserts have coupons on the front page.
In-store coupon booklets
Once you start looking for these, you'll notice them everywhere. Many stores have coupon booklets by the registers free for anyone to take. Next time you're checking out, scout out the area where the groceries get bagged for any coupon booklets or store-branded magazines.
Related: How to Save Money on Groceries
In-store coupon printer
Some stores such as CVS have coupon printers inside the store. To get coupons, just scan your loyalty card and the printer will spit out coupons for any current deals or promotions.
Since these are usually store coupons, they can be stacked with manufacturer's coupons and sales for even bigger savings.
In your mail
You may be getting coupons in your mail and not even realize it. Certain stores will mail out coupons for store openings or just to drive foot traffic.
I've gotten coupons for $10 off a $60 purchase and $5 off your next purchase in my mailbox. Sometimes those can be found on the front page of the store sales flyers mailed directly to your house.
Store aisles
Keep your eyes open for coupons when you're walking down the store aisles. Many stores will put a coupon for a particular item attached to the shelf where the item is located. Some of the coupons I've found this way include cereal, cheese, pickles, yogurt, spaghetti, and much more.
Check the expiration date and grab a few if it's for an item that you buy often. Add them to your stash to use later when the item is on sale.
Register printouts (AKA catalinas)
Certain stores will print out and give you coupons with your receipt. The coupons are usually generated based on your shopping history when using your store loyalty card.
The register printers are called Catalinas so the coupons printed at the register are also usually referred to as Catalina coupons.
Local newspapers
One of the main ways to find hard copies of coupons is through the Sunday newspaper. You can get a Sunday subscription for the local newspaper or buy it in store. The Sunday coupon inserts usually offer tens if not hundreds of manufacturers' coupons you can use during your next shopping trip.
Food packaging in your cupboards
Believe it or not, some companies put coupons on the packaging of their products. Some of these can be found as peelies (they peel off) right on the box or can. Others may be inside the box, so don't forget to check before recycling it. Cut those out and add them to the rest of your coupon stash.
Where to find coupons online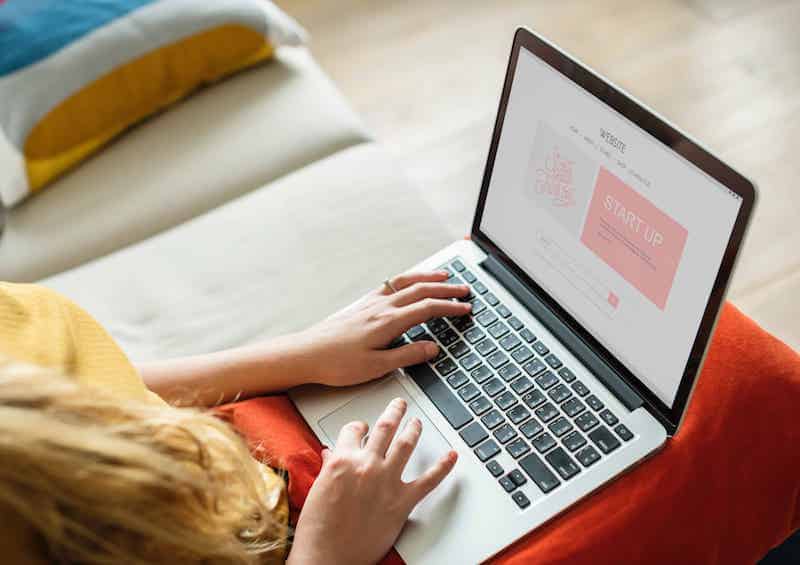 If you can't find a coupon for an item locally, try searching online.
You can always search for the name of the product and the word "coupon" to see if you can find a coupon online. This can be hit or miss since it'll likely pull up many outdated results. Alternatively, here are a few great online sources.
Your favorite stores
One of the easiest ways to find coupons online is by using the store app. Stores like Kroger, Target, and Tom Thumb have apps you can download and use to find discounts.
Pay attention when using them since they'll often feature both store and manufacturer's coupons. You can stack a store coupon with a manufacturer's coupon but not two manufacturer's coupons.
Manufacturer websites
Another great place to find coupons is the website for the manufacturer of a particular product. For example, Proctor & Gamble manufactures products such as Bounty paper towels, Charmin toilet paper, Crest toothpaste, Dawn dishwashing detergent, and other popular brands. It has a website — P&G Everyday –dedicated to helping you save money on its products.
Check out the websites for the manufacturers of your favorite products and see if they offer a way for you to get coupons. These companies want you to buy more of their products, and offering coupons is a great way to drive sales.
Couponing websites
If you're new to couponing, you may not realize that there are online coupon aggregator websites that list printable coupons for different products and brands. The most well-known couponing aggregator site is Coupons.com. Others include CouponNetworks.com, RedPlum.com, SmartSource.com, and Swagbucks.com.
These sites offer new coupons every month (some more often) about specific products or brands. You can even find marketplace-specific coupons and then you can select or print out the coupons that you'd like to use on your next shopping trip.
There's usually a limit to how many times you can print out a coupon (usually two times). Many of these sites will require you to install a specific program on your computer so you can print out the coupon and they can track how many times you print it.
Pro Tip: MyPoints is a great option for finding grocery coupons. You'll earn 25 Points for each coupon you redeem at your local grocery store (in addition to the savings on the coupon of course). Furthermore, you'll earn 1 Point just for printing out a coupon, even if you don't use it!
Couponing apps
Did you know that you can also save money after you come home from the grocery store? There are cash-back apps that will reimburse a portion of your purchase when you scan your receipt. Others give you cash back when you click through them to the website of a store where you plan to shop.

DollarSprout Rewards – The free desktop browser extension (available on Chrome or Safari) helps you earn and save in multiple ways.
Earn 10% cash back (or more) at one of 15,000 popular retailers, for free.
The extension also finds and applies working promo and coupon codes it finds across the web.
There's no catch and the app pays out in cash the following month once you reach a balance of $5 or more. It's a no-risk, get-all-the-reward way to save money when buying online.

Capital One Shopping – Capital One Shopping is a browser extension that offers coupons and lets you know when there's a better price on another site. If you're shopping for Bose headphones on Amazon, Capital One Shopping will show if there's a better deal elsewhere.
Capital One Shopping is free to use and takes under a minute to install. You can also add items to your watchlist so you'll be notified when they go on sale.
Note: Capital One Shopping compensates us when you get the Capital One Shopping extension using the links provided.
Related: DollarSprout's Capital One Review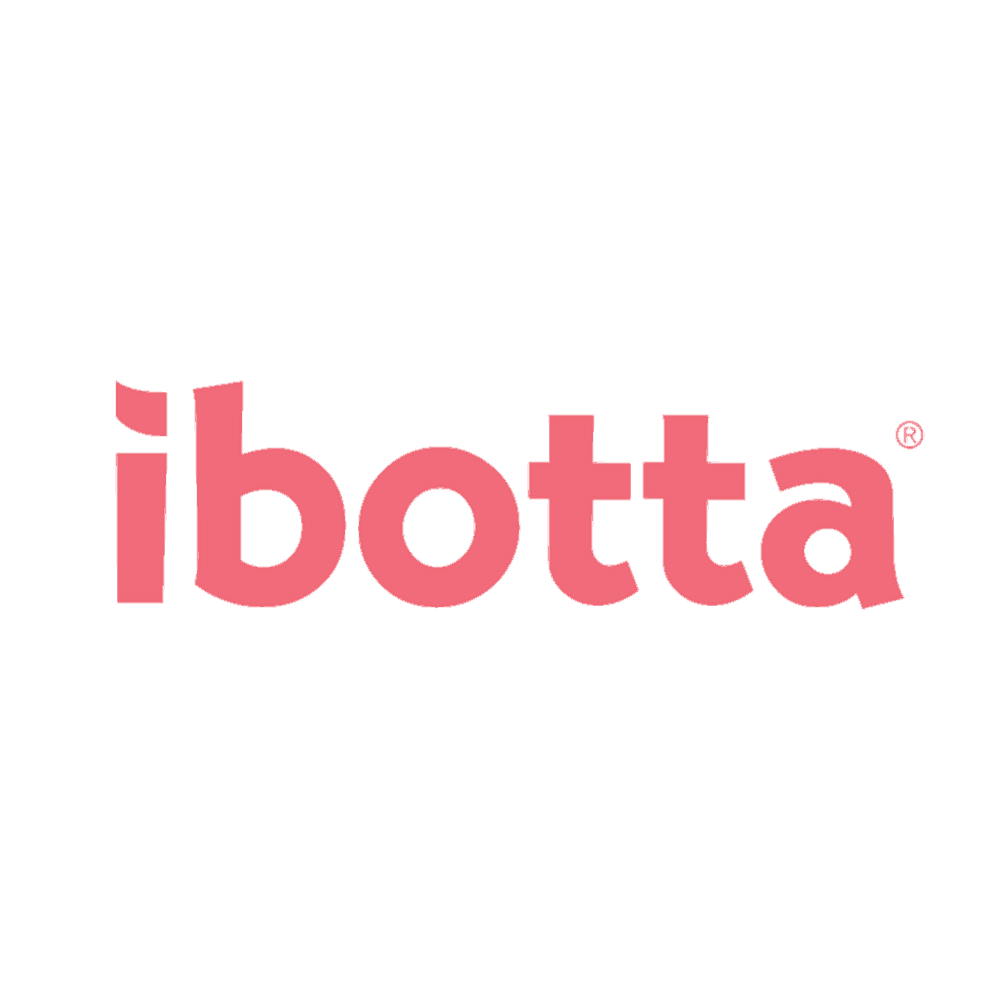 Ibotta – This app works through instant rebates. Simply choose a few products from the list inside the app and complete the required actions (watch a quick clip, answer a question, etc.).
Go to the store and purchase those items as usual. When you come home, scan your store receipt and you'll get cash back for the items you selected and purchased.
Use coupons in store for even more savings.
Related: DollarSprout's Ibotta Review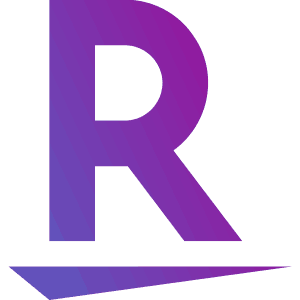 Rakuten – Rakuten is a cashback website and app that pays you a percentage of your purchase as cash.
You can also link a credit card to your Rakuten account and select which stores to use it at for cash back.
When you use your credit card in store, you'll get a percentage of your purchase credited back to your Rakuten account.
Related: DollarSprout's Rakuten Review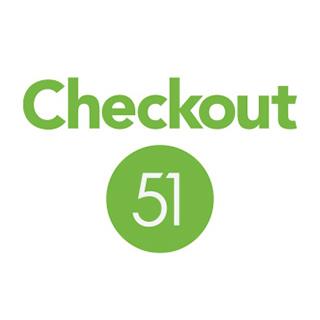 Checkout 51 – This app works in a similar way to Ibotta. Products are updated every Thursday, so check the app before each shopping trip for potential rebates.
It has different products from Ibotta, so make sure you check both apps before going shopping.
Related: This Savings Pro Collected $830 from Ibotta and Rakuten Last Year. Here's How She Did It.
Your inbox
Many companies will send exclusive coupons to their mailing list. Sign up for the email list for manufacturers of products you buy regularly. For example, I love Organic Valley products, so I signed up for its email list. It regularly sends out coupons exclusively to its email subscribers.
Make your list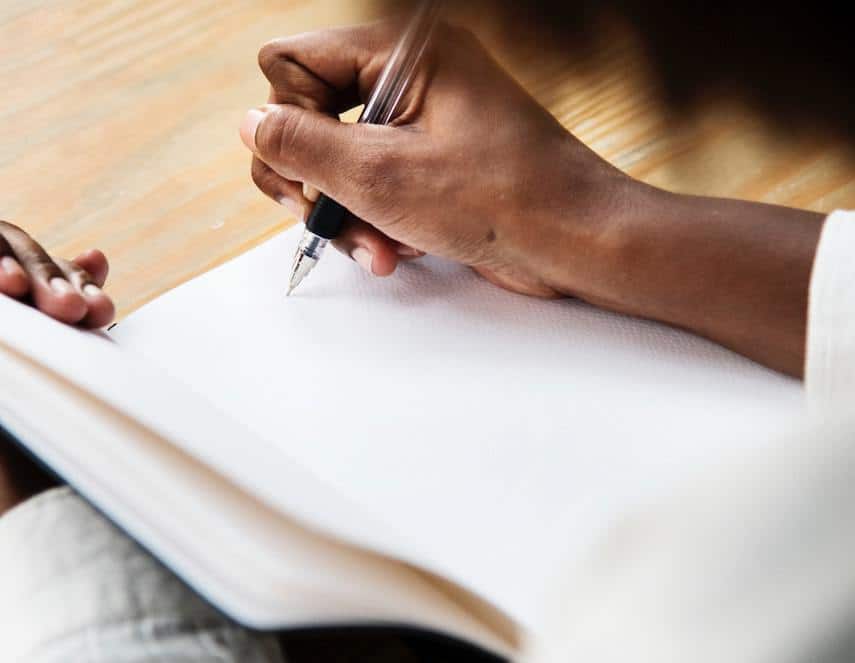 Now that you know how to start couponing, it's time to go over some couponing tips to make your shopping trip a success. The first rule of Couponing 101 is to make a list. Don't just organize your list based on what's for sale, but also on what coupons you have.
The magic in couponing really happens when you hit the sweet spot. What is that? It's when you combine a really good sale with a coupon for maximum savings. Try to capitalize on a few good sale/coupon combos to bring down your grocery total. You'll get better with practice.
Most stores operate on a 12-week sale cycle. This means that they offer a deep discount on a particular product at least once every 12 weeks. Keep an eye on the store flyers so you can plan out your couponing strategy. You'll get the biggest savings when you combine a great sale with a high-value coupon or by coupon stacking.
Go shopping
Now that you have your list and your coupons, it's time to go shopping. Get your coupons ready beforehand and get organized. Make a list based on the order in which you'll go through the grocery store aisles.
On your list, make a note of any special coupon requirements (e.g. $1 off 2 items, 13.5 oz box, etc.). This will ensure you follow the rules so you get the discount at checkout. Keep an eye on the register as you're checking out to ensure you're getting the right price and that the computer is taking off your coupons.
The first few times you do this, it may feel a little overwhelming. But stick with it! Make it a game and see how much you can save on stuff you're already buying.
Keep in mind that couponing is free money and you just need to learn how to do it. Just make sure to only buy things that you need and will use. Spending money on something just because you have a coupon will negate your savings.
Pro Tip: If a store is out of an item you want and it's on a really good sale, ask for a rain check. Most stores will give you a rain check that says they will honor the sale price at a later date since the item is out of stock. Come back the following week once the item is no longer on sale. Now, you can use your rain check combined with a coupon to get big savings. Check the store's coupon policy to make sure you can combine a rain check with a coupon.
Calculate your savings
A great way to motivate yourself to use coupons is to figure out your savings. Track how much extra time you spend clipping and organizing your coupons as well as the money saved each shopping trip.
This will help you figure out if couponing is worth your time. If you use coupons wisely and combine them with store savings, they can really help you save money on your regular, everyday purchases.
Couponing FAQs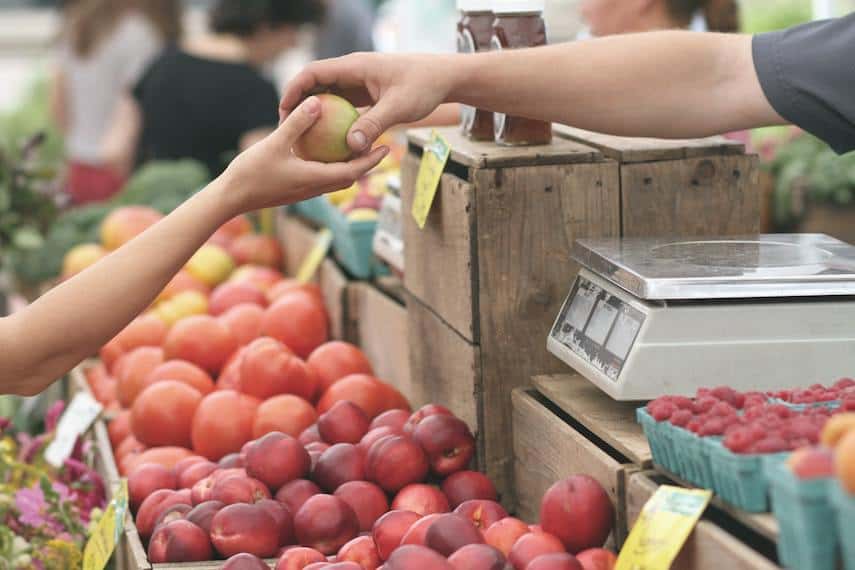 If you're new to couponing, you'll probably have some questions about terms you encounter on select coupons. Here are the answers to some of those questions and examples to make it easier to understand.
Can I combine coupons?
Absolutely. Combining coupons is an excellent way to amp up your savings. You can use one manufacturer's coupon and one store coupon per item (called coupon stacking).
If you have any Catalina coupons such as $5 off a $25 purchase, you can use that on top of the manufacturers' and store coupons. For example, if you have a $1 off Wonderbread and $0.50 off Barilla pasta coupons, you can use both in the same transaction.
Can I use more than one coupon per item?
Make sure to check each store's coupon policy so you know what's allowed. Most stores will let you stack a store coupon with a manufacturer's coupon for the same item.
For example, if you're shopping at Target and have a manufacturer's coupon for $1 off Kraft cheese and a Target store coupon for $0.50 off Kraft cheese, you can use both for a total savings of $1.50. However, you can't use more than one manufacturer's coupon for the same item.
What does "limit one coupon per purchase" mean?
When you see the verbiage "limit one coupon per purchase," it means you can use one type of coupon for every individual item purchased.
If you buy five containers of sour cream, you can use five manufacturer's coupons – one for each tub. This language is meant to reinforce the fact that you can't use more than one manufacturer's coupon for the same item.
What does "limit one coupon per purchase per transaction" mean?
This means that you can use only one coupon for this item per transaction.
For example, if you're buying two Red Baron pizzas and you have two $1 off coupons that say "limit one coupon per purchase per transaction," you'll have to do two separate transactions. You'll have to buy one pizza, use one of the $1 off coupons, pay the cashier, then do a second transaction with the second pizza using the other $1 off coupon.
Couponing Tips to Live By
Now that you know how to start couponing, let's go over some tips to make the process easier. Keep in mind that it takes some time to learn how to coupon like a pro.
It gets easier the more you do it and, if done right, will save you hundreds of dollars every year. Wouldn't it be great to lower your spending without sacrificing what you buy? Here are some couponing tips to help you be successful.
Set aside time to coupon each week
Set aside some time each week to find, cut out, and organize your coupons. Whatever day and time you chose, try to be consistent each week.
One of the best times to do this is Sunday using the store flyers and coupon inserts. Plan out your shopping list and match up coupons to sales. Use this list to figure out meals for the week for added savings.
Only use coupons you actually need
This is an important point to remember. When you first start couponing, it can be easy to get carried away and buy things you don't need.
Don't be that person who buys cat food when you don't have a cat just because you can get it for free. Only buy what you actually need and can use before it goes bad. Don't spend money on unnecessary things just because they're a good deal. This can quickly add up and cost you more in the long run.
Master one store at a time
Every store has different coupon policies. Focus on learning the rules one store at a time to make your life easier.
This will prevent you from getting confused and frustrated. Once you learn one store, move on to the next one until you have the process down for each store you frequent.
Schedule your shopping trip in advance
Make sure you plan out and schedule each trip in advance. Don't fly by the seat of your pants.
The more prepared you are, the less stressed and rushed you'll feel. Have your list and coupons ready and follow your plan. Get a rain check if an item is out and move on. Getting stressed out or overwhelmed will increase your chances of making mistakes or giving up altogether.
Couponing Takes Practice
When you first start couponing, it can feel overwhelming. The more you use coupons, the easier it gets. The first few times I used a coupon, I was nervous thinking the cashier might laugh at me or I would do something wrong and hold up the line. However, once I used coupons a few times, I realized the amazing savings potential and never looked back.
Using coupons can be fun, especially if you turn it into a game. Try to figure out how you can lower your grocery bill more and more each week. Stock up when you can combine a good sale and coupons and plan your meals accordingly. To make the most out of your coupon savings, only buy things you need, use, and like.