23 Easy Side Hustle Apps to Make Money in Your Spare Time
Advertiser Disclosure
Our readers always come first
The content on DollarSprout includes links to our advertising partners. When you read our content and click on one of our partners' links, and then decide to complete an offer — whether it's downloading an app, opening an account, or some other action — we may earn a commission from that advertiser, at no extra cost to you.
Our ultimate goal is to educate and inform, not lure you into signing up for certain offers. Compensation from our partners may impact what products we cover and where they appear on the site, but does not have any impact on the objectivity of our reviews or advice.

If you're thinking about starting a side hustle, you're not alone.
In fact, many Americans use a side hustle to make extra money every month.
According to our recent side hustle survey, over 25% of DollarSprout readers are making over $200 per month with a side hustle and 5% are making over $1,000 per month.
However, finding the right side hustle is often intimidating. There are so many choices, and you don't want to waste your time or get scammed.
Fortunately, there are a number of legit side hustle apps to try that can help you achieve your financial goals.
Side Hustles Apps to Make Money Online
These apps can help you make an extra $100 or more each month. All you need is an internet connection and the willingness to work to make some extra cash.
1. Swagbucks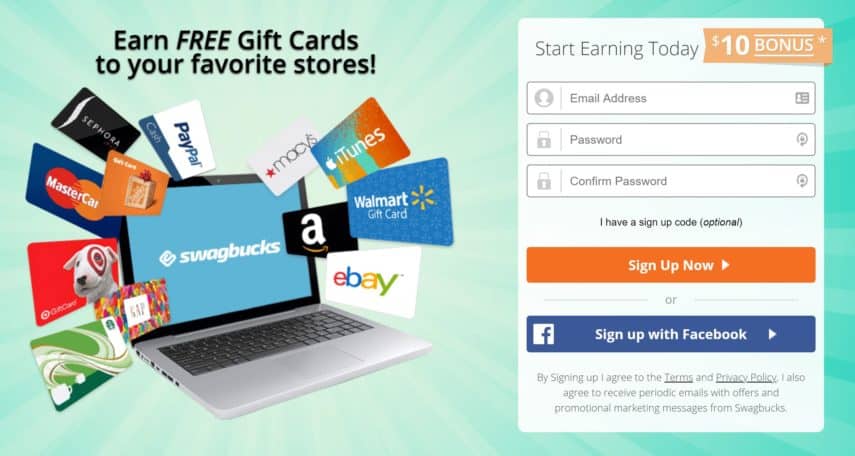 Swagbucks is a rewards program that has paid out over $385 million in cash and free gift cards to its users since its start in 2010.
You can create a free account and begin earning rewards points, called Swagbucks or SBs, which you can redeem for PayPal cash or gift cards to places like Amazon, Home Depot, and Target.
You can earn Swagbucks points in several ways:
Take surveys
Watch videos
Get cash back from shopping online
Use the Swagbucks search engine
Play games
Discover deals
Buy gift cards through Swagbucks
You won't get rich with this app, but you can earn free gift cards for completing simple tasks. Use your earnings to treat yourself or save up to help offset the cost of holiday and birthday gifts throughout the year.
2. InboxDollars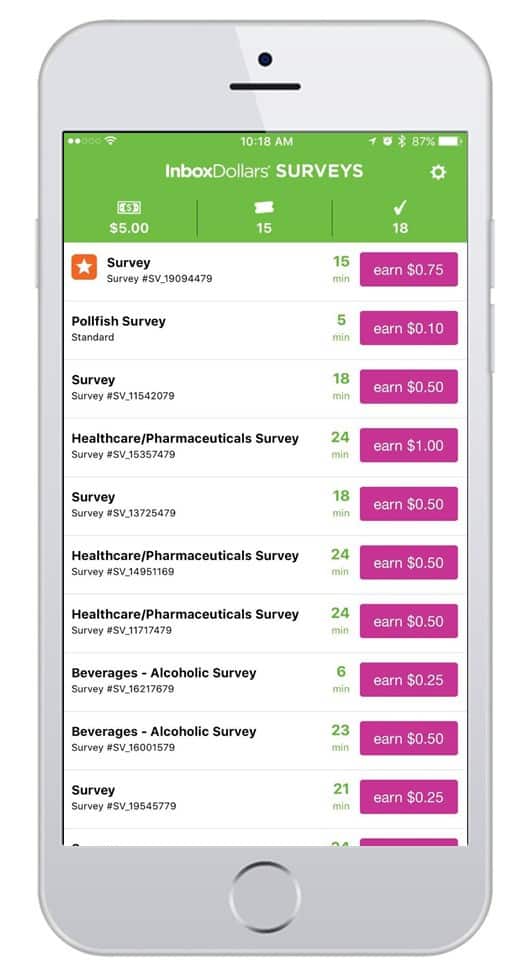 InboxDollars is one of many paid survey sites that you can use to make money at home. Signing up is free, and you can start making money today. They've paid out over $58 million since they began in 2000.
Brands pay InboxDollars for consumer input. Then they recruit people like you to take surveys, watch videos, and provide feedback on products and services.
The best part is that you earn real cash that you can spend or save as you wish.
Ways to make money with InboxDollars include:
Taking paid online surveys
Watching videos
Shopping online
Getting paid to read emails
Earning coupon cash rewards
Playing games online
You can also make money by referring friends to join. If they do, you'll get a percentage of the rewards they earn.
3. MyPoints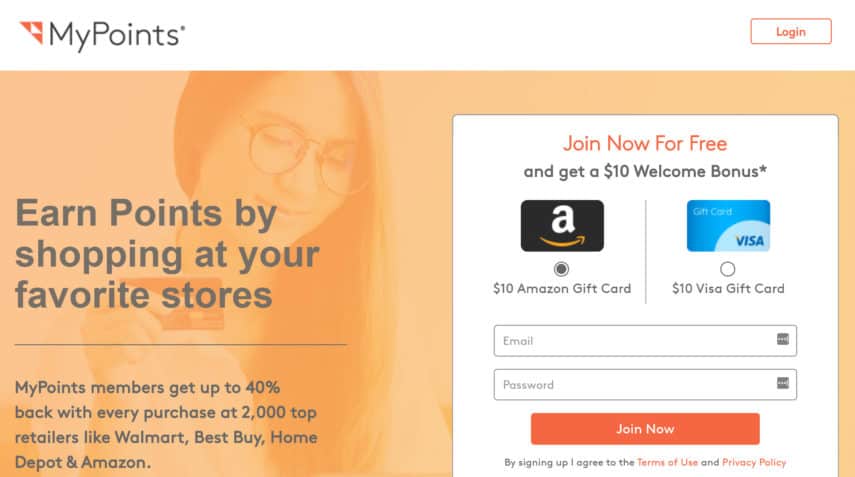 MyPoints is one of the most established side hustle apps. They've been around since 1996 and have paid out over $235 million to their members. They started as a survey site and now offer various ways to earn points, including watching videos and using their search engine.
Points you earn can be redeemed for gift cards at hundreds of different companies such as Amazon, Target, and Starbucks. You can also refer friends and family to become MyPoints users. If they join, you'll receive 10% of their earnings.
4. Pinecone Research
Pinecone Research works with companies to conduct market research and testing. Companies pay Pinecone Research who then recruits people to take surveys and provide insights. This way companies can collect data and test new products and services before announcing them to the public.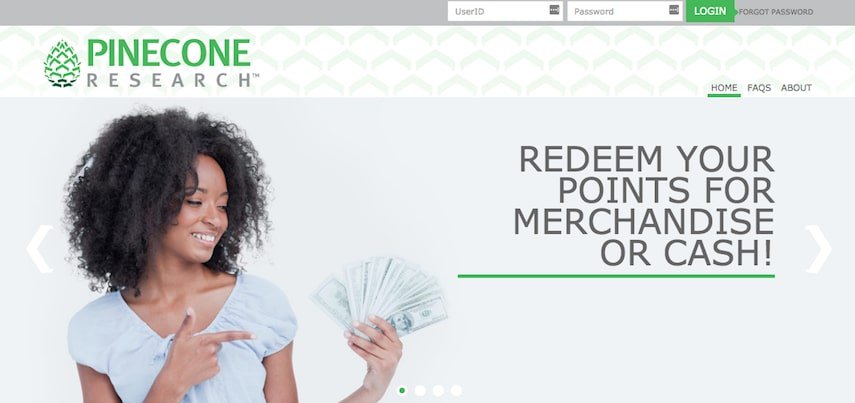 The main way to earn with Pinecone Research is by taking surveys. However, they may send you an occasional product to test, too.
You can redeem your earnings for PayPal cash or a prepaid gift card.
5. HealthyWage
If you need financial motivation to lose weight, consider using HealthyWage.
To use HealthyWage, first you calculate your prize, or how much you could earn based on your current weight and the amount you want to lose. Then you place your bet, set a timeline, and start losing weight.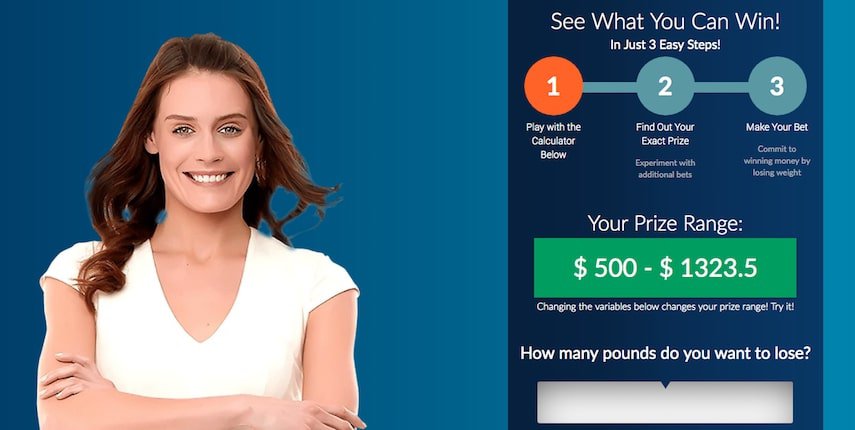 If you reach your goal, you'll win the prize you calculated in the beginning. If not, you lose your money.
You can also participate in a team or company challenge with friends and family. The more weight you lose and the more you're willing to bet, the more you can win. Successful team challengers can win up to $10,000.
Learn more in our HealthyWage review.
6. Nielsen
Nielsen is a TV ratings company that will pay you up to $50 a year to download and keep their app on your smartphone.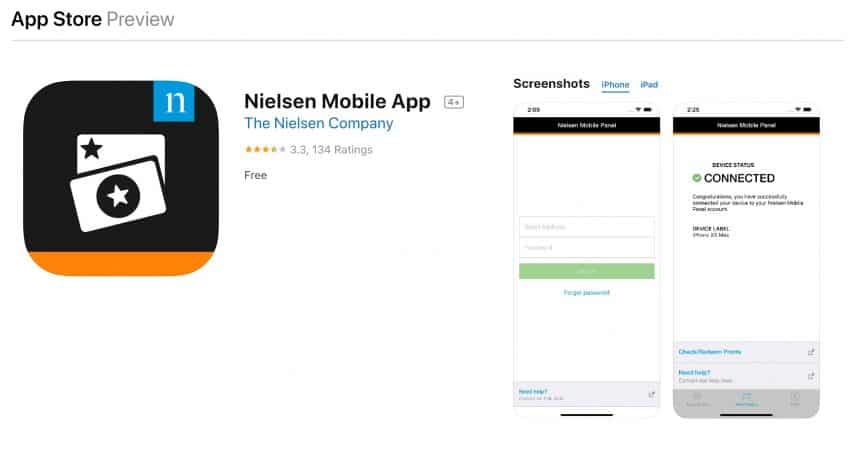 The app tracks your internet usage. It will know what websites you visit and how long you're on them, but they don't collect user IDs and passwords. Don't be alarmed; the data collected is completely anonymous and not linked to your name.
Nielsen packages all of the information they collect to provide statistics and trends on internet usage and TV viewership. They make money by selling this research to companies wanting to understand different demographics and market trends. Your name and personal information is kept completely anonymous.
In addition to cash rewards, you'll be entered into the Nielsen monthly sweepstakes for a chance to earn more money and prizes.
7. Slidejoy
Slidejoy is an Android side hustle app that lets you make money by renting out your lock screen. In other words, after you install the app, it will display news stories and promotions on your lock screen.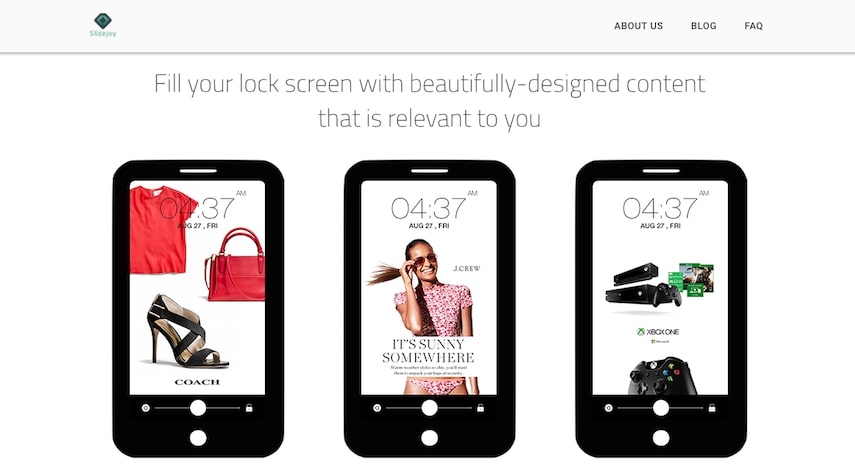 You get paid for allowing the ads to play on your phone. There's no requirement to click through or interact with the ads or stories.
Over time, you earn points called "carats," and every 1,000 carats you earn are worth $1. These can be redeemed for gift cards TO places like Amazon and Walmart. You can also exchange the points for cash using PayPal.
Side Gig Apps to Make Money in Your Area
If you prefer to get out of the house with your side hustle, you can become a delivery driver, dog walker, or put your handyman skills to work. The best part about these side gig apps is the ability to set your own schedule.
8. Postmates
Postmates is a food, drink, and grocery delivery service that saves customers time by bringing what they need straight to them.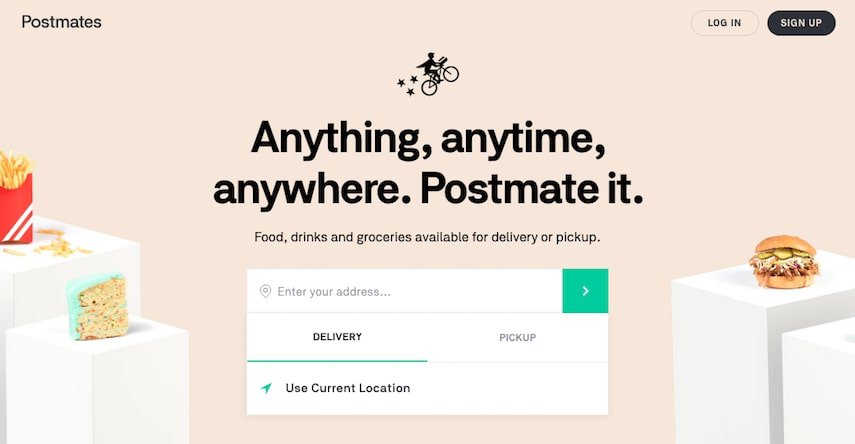 Signing up to drive for Postmates is the perfect side gig for people looking to set their own hours. As a Postmates driver, you can earn up to $25 an hour and work as many or as few hours as you want as long as you make at least one delivery every 90 days. You also get to keep 100% of the tips you earn.
Related: How to Become a Postmates Driver (Postmates Review)
9. Airbnb
Airbnb allows you to rent rooms in your home, or your entire home, to travelers in your area. If you have the gift of hospitality and want to make some extra money, Airbnb is one of the best side hustle apps for you.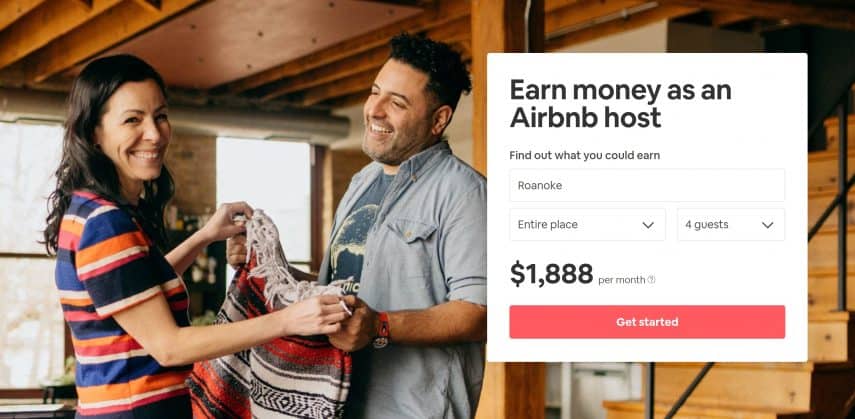 To get started, sign up and create a listing. It's free to list your home, but Airbnb will charge a 3% fee to use their platform.
Be sure to check out our full guide on making money as an Airbnb host to maximize your side hustle earnings.
10. Rover
Rover helps pet owners find qualified pet sitters and walkers to care for their animals. You can sign up to offer various services such as overnight dog boarding, dog walking, or doggy daycare — perfect if you have a work-from-home job.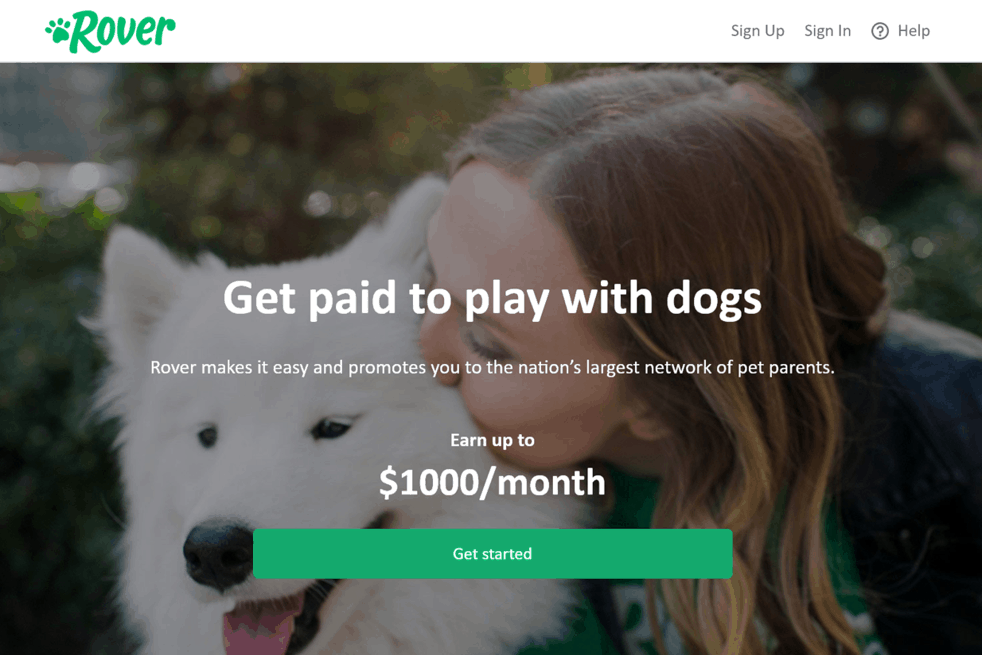 The platform offers 24/7 veterinary support, insurance, and you have the flexibility to accept as many or few pet sitting jobs as you want.
Rover collects a service fee or 20%. So if you charge $20 per walk, you'll keep $16 and Rover will take the other $4. Once your services are complete, you can redeem your earnings for free via PayPal or pay $2 to receive a check in the mail.
You'll have to pass a background check and provide references. Once approved, you can start making money fast with Rover.
11. Instacart
Instacart is a grocery delivery service. Customers order their products online and Instacart shoppers prepare their order for pickup or delivery.
As a full-service shopper, you're an independent contractor. You'll shop for the products your customer wants, then delivery them to the address they provide.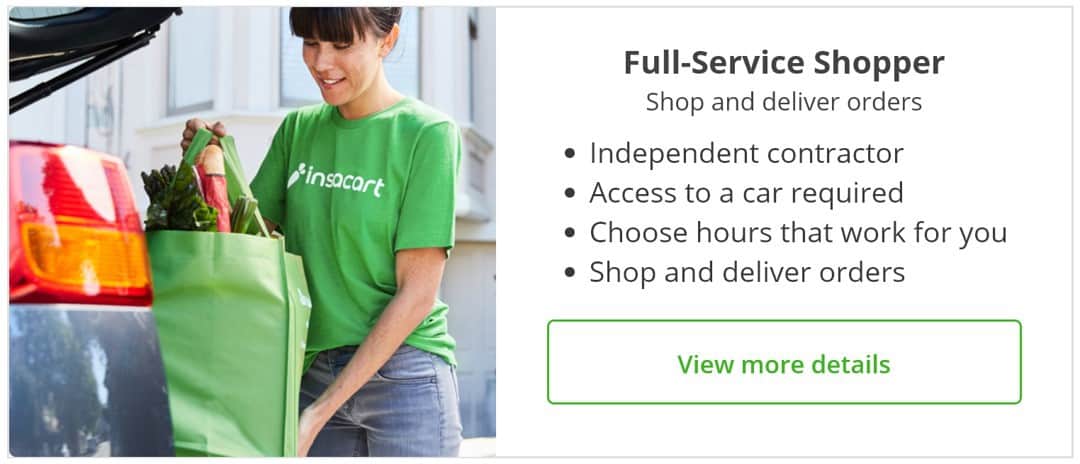 If you'd rather do the shopping than the delivery portion, you can apply to be an in-store shopper. This part-time position comes with a flexible schedule and doesn't require a vehicle. You'll prepare your customer's order for them to pick up in store.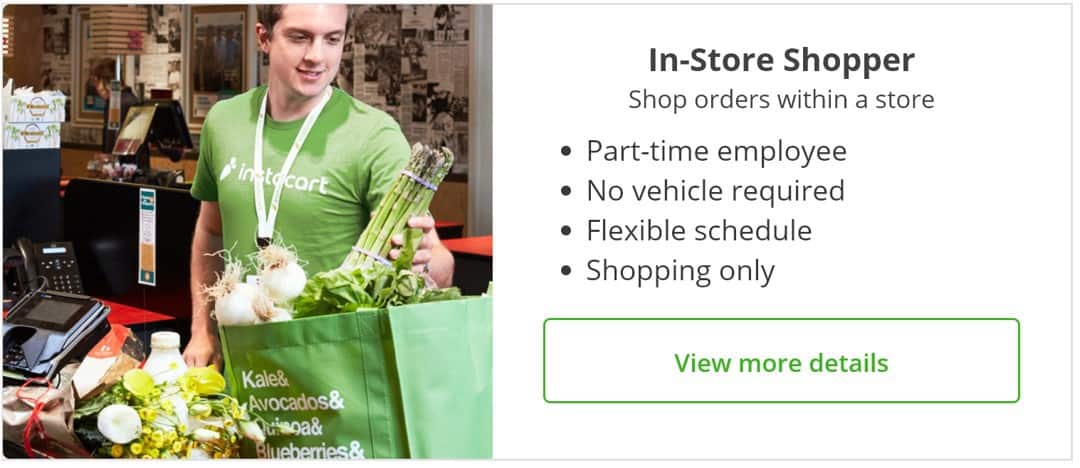 In either position, you can make $10 to $15 per hour and get paid via direct deposit. However, full-service shoppers have the ability to receive tips whereas in-store shoppers do not.
12. Shipt
Shipt is similar to other grocery delivery apps. You can sign up as a shopper and get paid to pick out groceries and deliver them to your customers' doorstep. You'll need a phone to communicate with clients and set up delivery times that work best for both of you.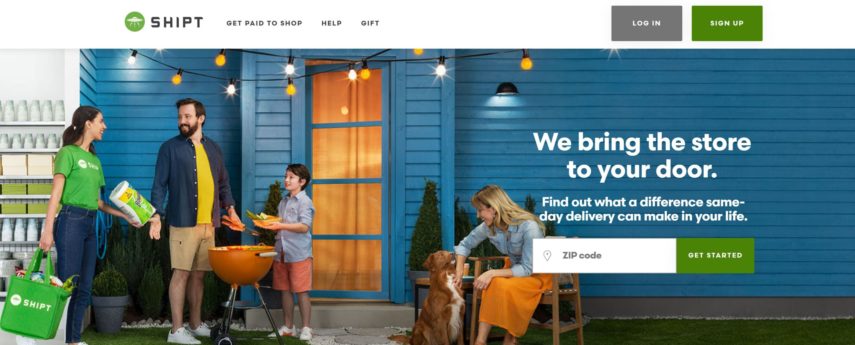 The best part about Shipt is that you get to manage your own schedule and have the potential to earn up to $22 an hour.
In order to be a Shipt shopper, you have to meet the following requirements:
At least 18 years of age
Valid U.S. driver's license and auto insurance
A reliable vehicle, 1997 or newer
Insulated cooler bags
Ability to lift 40 pounds
iPhone (iOS 10 or newer) or Android (5.1 or newer) smartphone
Related: Shipt Shopper Review: How Much Money Can I Make as a Shipt Shopper?
13. Amazon Flex
Amazon is always in need of delivery drivers to help them deliver packages to customers.
You can make $18-25 per hour to join their fleet through Amazon Flex, and you'll need a smartphone and your own vehicle.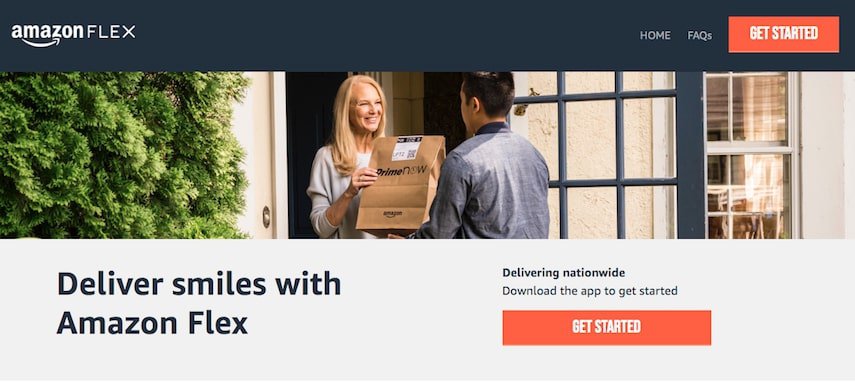 As a delivery driver, you can set your own hours. Schedule your time in advance or pick up hours whenever you have free time. You must be able to pass a background check.
14. Uber Eats
Uber Eats drivers pick up and deliver food people order from restaurants.

A car isn't essential to deliver for Uber Eats. You can sign up as either a car, scooter, or bike delivery driver, but the faster you can get back and forth between restaurants and customers, the higher your earning potential.
If you live in an urban area with lots of professionals, Uber Eats might be one of the best gig economy apps for you.
15. Turo
Turo is an app that allows you to earn extra cash by renting out your car. All you have to do is upload some pictures of your car and set a schedule so potential renters can know when it's available to rent.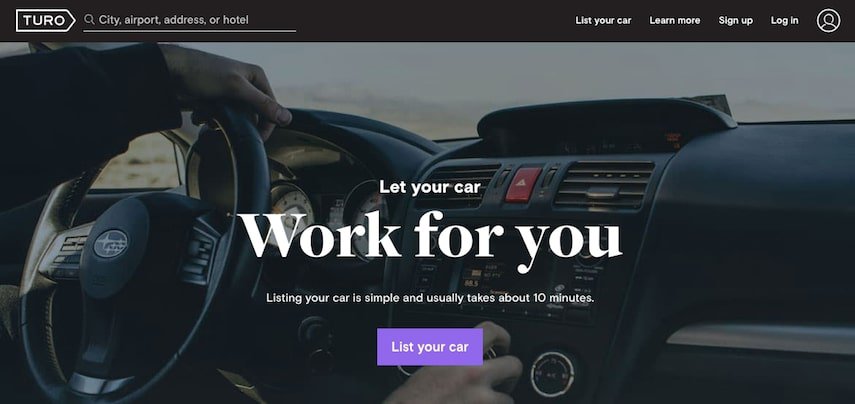 You get to set your own rates and rent your car as much as you want. Turo collects a percentage of the rental fee, but in return provides you with comprehensive insurance coverage. According to their site, users can make up to $600 per month
If you own a car that isn't being used much, this is an easy way to earn passive income with minimal effort.
16. Gigwalk
Gigwalk is one of the more unique app-based jobs. It pays people to help them gather data for market research. You don't need a vehicle and you won't be making deliveries or filling out surveys.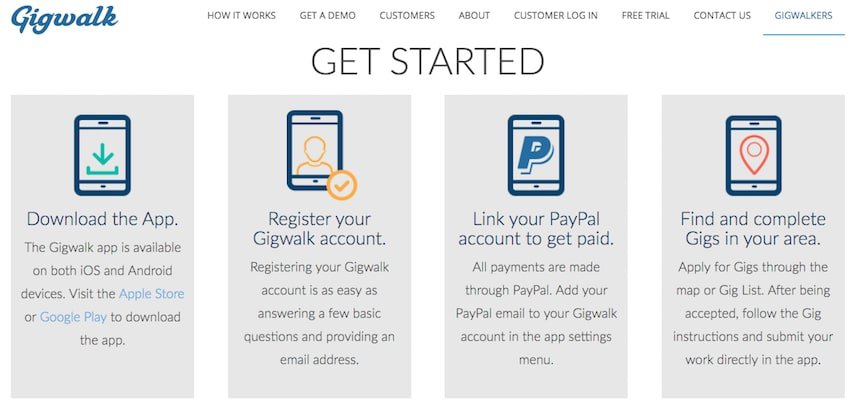 Gigwalk helps companies with a range of small tasks. Many of the gigs involve going to a local business and taking pictures of how certain products are displayed or stocked.
Users can make anywhere from $3 to $100 per gig depending on the difficulty and length. Most take as little as five minutes, but others can take a few hours.
17. TaskRabbit
If you have some handyman skills, you can use your talents to help others and make money on the side.
TaskRabbit is a side hustle app where people who need manual labor or semi-skilled help can hire others to complete tasks for them. Most of the tasks are related to moving, cleaning, furniture assembly, and minor household improvements.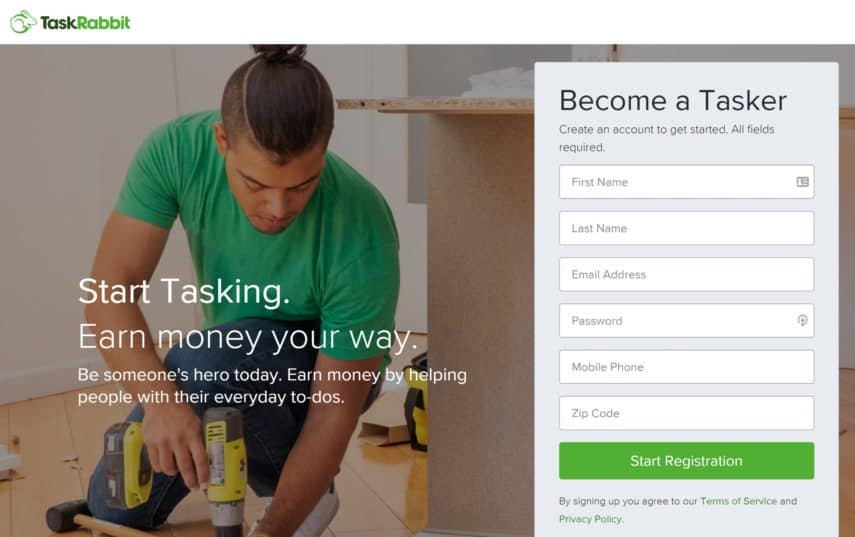 Making money with TaskRabbit is simple. Sign up and use the app to find local gigs and book clients in your area. After performing the task, you'll submit an invoice for payment and then the client will pay you through Stripe.
The downside is that TaskRabbit requires a $20 registration fee to cover the background check, and they charge a 15% service fee on all projects completed.
Side Gig Apps to Make Money Selling Stuff
Whether you have books, tech items, clothes, or anything else not being used, these side gig apps will let you sell your clutter for cash. Put more money in your bank account and simplify your life in one go.
18. BookScouter
BookScouter is an easy way to make money fast if you have old books lying around. The BookScouter app can save you time by searching which sites are offering the most cash for your books.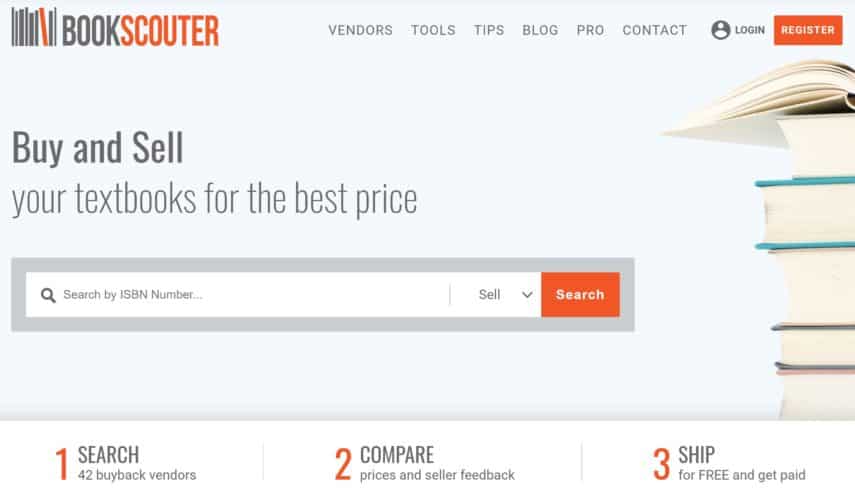 It's easy to use. All you have to do is sign up and start using the app to scan barcodes of books you own. You'll then be able to see how many people are willing to purchase it, and you can sell the book for the highest offer.
19. Decluttr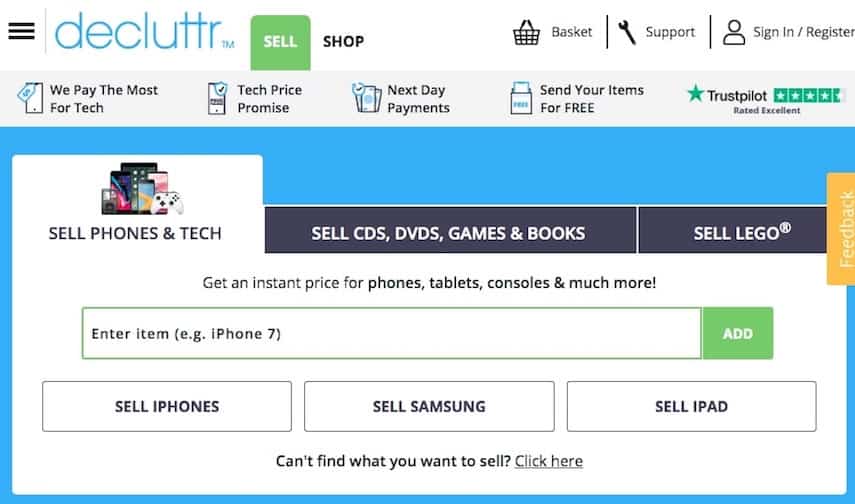 Decluttr is a money-making app that allows you to trade in old technology for cash. You can also sell CDs, DVDs, board games, books, and even old LEGO® sets that are collecting dust.
It takes less than five minute to sign up and get estimates on the items you want to sell. Decluttr provides you with a prepaid shipping label to use for sending them your items. After they're delivered, the cash will be paid to your account.
20. OfferUp
OfferUp is a free app you can use to sell things locally. All you'll need to start making money today is a smartphone and a list of things you want to sell.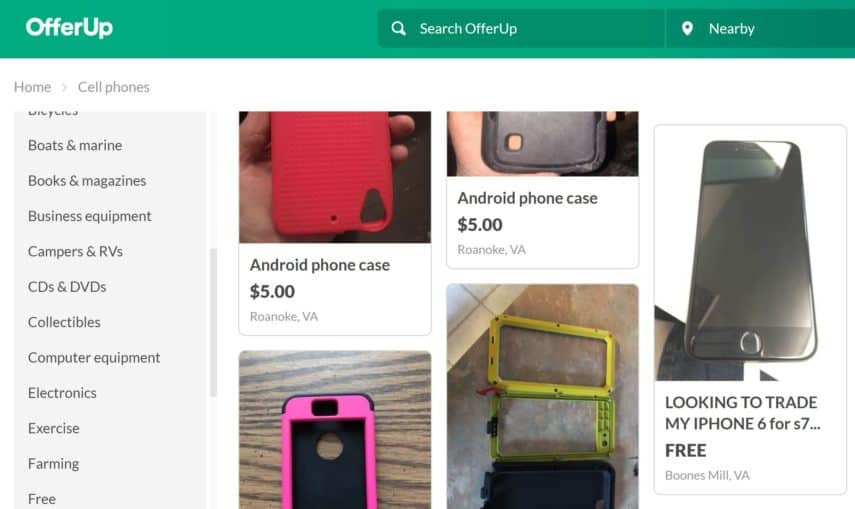 To get started, download the app onto your phone and upload pictures of the item you want to sell. The market and your potential to earn extra income will vary depending on where you live.
You do need to watch out for potential scammers. Fortunately, OfferUp has a rating system for buyers and sellers so you can have confidence that you're dealing with a trustworthy person.
21. letgo
Letgo is an online marketplace that allows you to trade or sell your old stuff for cash.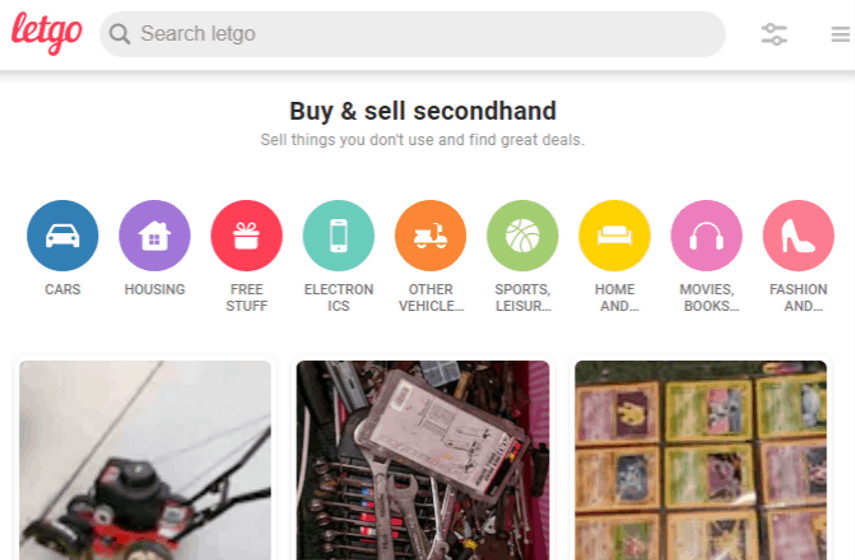 Unlike other options on this list that are more specific, letgo allows you to buy and sell nearly anything, from old clothes to furniture to baby items. You can even sell vehicles. To get started, all you need to do is sign up and start creating product listings.
Letgo is an app for local buying and selling, so your income potential depends on where you live and what you're selling.
22. Poshmark
Poshmark is an online marketplace for buying and selling used clothing.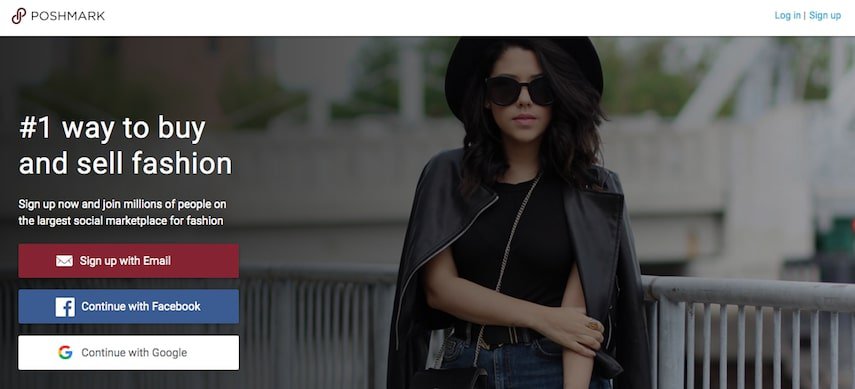 To get started selling with Poshmark, download the app to your smartphone, snap a picture of the clothes you're ready to sell, and upload it to the app. Within 60 seconds, you'll have a live listing and buyers can begin making offers.
You can share the listing on social media or other platforms to get more potential customers. Poshmark will even supply a prepaid shipping label when it's time to sell. Poshmark is available for both iPhone and Android users.
23. ThredUp
ThredUp is the world's largest online thrift store for selling your quality used clothing. If you have clothes stacked up in your closet that you no longer wear, ThredUp may be your best option for turning those clothes into cash.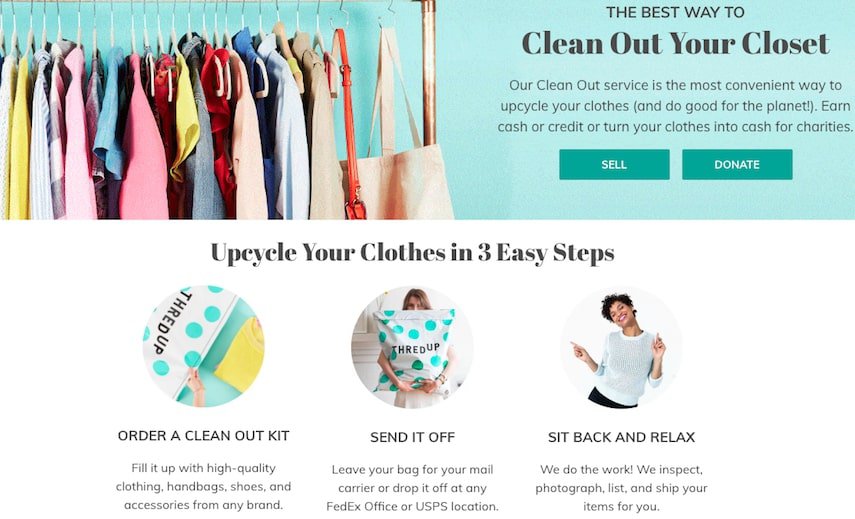 The way it works is simple. Create an account and request a free "clean out kit." ThredUp will mail you a bag with a prepaid shipping label. Simply pack up the clothes you want to sell and drop your kit in the mail.
After you send them your items, they take photos, create listings with product descriptions, find buyers, and ship clothes once purchased. They act as an online consignment shop.
Once items are sold, you'll get your share of the sale. They do take a commission, which changes depending on the sales price. The higher the product is priced, the higher your share of the sale.
You can cash out with store credit or via check or PayPal.
These Side Hustle Apps Can Help You Make Money
Whether you want to start making money online, get into the gig economy, or resell stuff you no longer need to get some instant cash, something on this list can help you get started.
These side hustle apps provide the flexibility to work around your full-time job. You can manage your own schedule and control your earnings. You can even try a few at the same time to maximize your side hustle income.