The 6 Best PayPal Alternatives for Business or Personal Use in 2020
Advertiser Disclosure
Our readers always come first
The content on DollarSprout includes links to our advertising partners. When you read our content and click on one of our partners' links, and then decide to complete an offer — whether it's downloading an app, opening an account, or some other action — we may earn a commission from that advertiser, at no extra cost to you.
Our ultimate goal is to educate and inform, not lure you into signing up for certain offers. Compensation from our partners may impact what products we cover and where they appear on the site, but does not have any impact on the objectivity of our reviews or advice.

When PayPal came on the market, they changed the digital payment landscape.
Now, you could buy something online and not need a credit or debit card.
They revolutionized the industry of online payments, invoicing, and money management. For years, it seemed like everyone had a PayPal account, whether they ran a business or just frequently shopped online.
But now the competition is starting to heat up, and it may be time to look at some PayPal alternatives that could offer a better experience or lower fees.
How Does PayPal Work?
The magic of PayPal lies in how easy it is to use. It's simple, secure, and only takes four steps to get started:
Sign up using the PayPal app or website
Link a bank account, debit, or credit card. They will verify your account by making a small deposit (usually less than $1).
Send money online to merchants or people you know by entering their email or cell phone number.
PayPal notifies the recipient, and they can withdraw or use the funds within their own PayPal account.
PayPal began as a money-management tool for individuals, but over the years they've expanded and now offer several business services. You can use PayPal to send invoices to clients or customers, process payments, and accept payments for services and products.
PayPal even offers loans and other credit options to fund your business at a low interest rate. They also have partnerships with website builders like GoDaddy so you can easily start an online business and begin collecting payments.
PayPal might be the biggest player in their industry, but they're no longer the only one. There are now several PayPal alternatives available for you to choose from.
Related: What is PayPal and How Does It Work?
PayPal Alternatives for Personal or Business Use
The PayPal alternatives listed below all offer several improvements, such as:
Lower rates
Enhanced user interface
Better customer service
Faster turnaround
Whether you're trying to send money to a friend after a concert, transfer rent money to your roommate, or invoice a client, these PayPal alternatives have got you covered.
Related: 20 Easy Ways to Earn Free PayPal Money
1. Venmo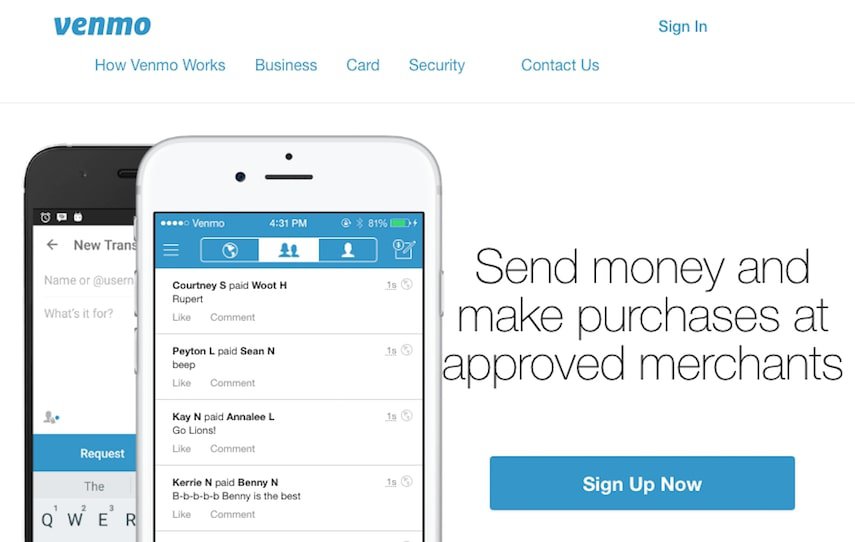 Venmo is one of the most popular PayPal alternatives, and for a good reason: they offer free transfers when you use a linked bank account. You'll incur a 3% fee if you pay someone through a credit card. This fee is about the same as PayPal's, which charges 2.9% of the transaction plus $0.30.
Venmo is essentially an online checkbook. Rather than writing a check your friend has to deposit, you can send money to them from your phone. When you receive money, it will land in your Venmo account. You can use that money to chip in for a group dinner, split an Uber ride, or transfer it to your checking account.
Venmo for business allows you to collect payment from customers, but you have to integrate it with Braintree or PayPal checkout to add the service.
Best for: Individuals
2. Stripe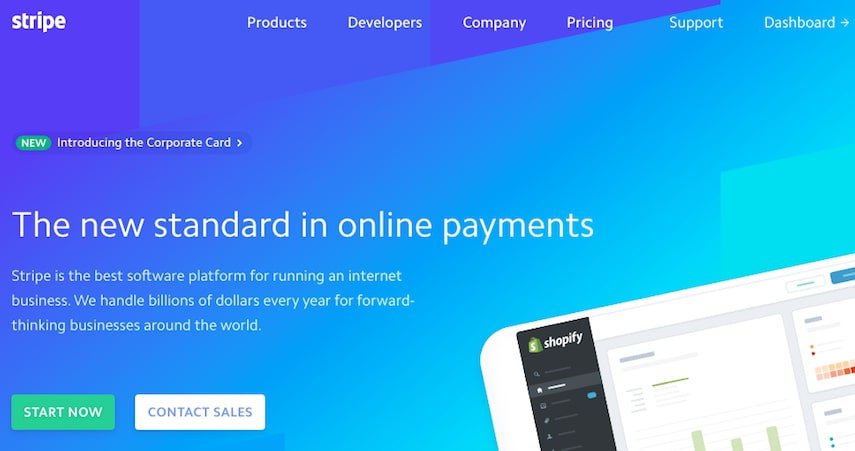 Stripe is one of the most popular alternatives to PayPal for businesses. It functions as a payment processor for online businesses and has partnerships with e-commerce platforms like Shopify and Squarespace.
Stripe makes it easy for online companies to receive payment for their products and services. You can accept payments from all over the world, and every payment deposits right into your bank account. The fees are the same as PayPal's, with a 2.9% processing fee and a $0.30 service charge.
Best for: Businesses
3. Square Cash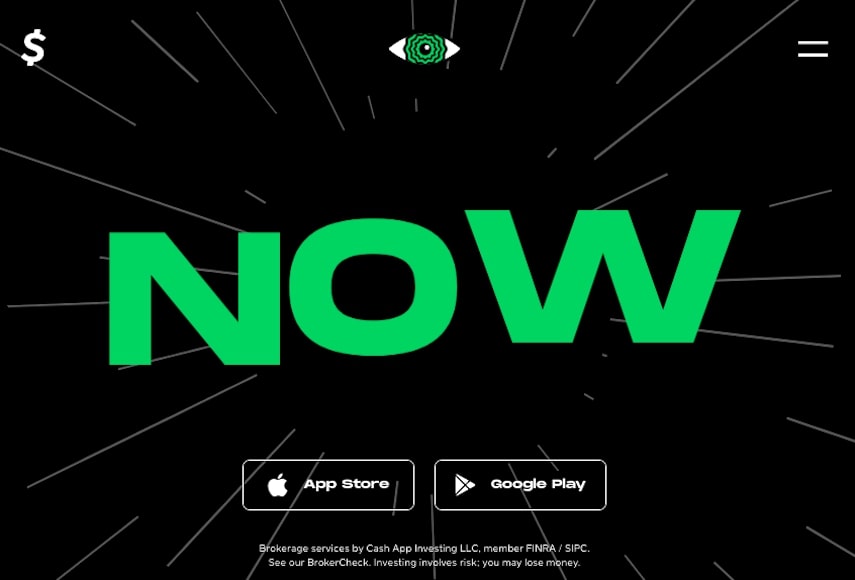 You've probably seen Square at your local coffee shop or farmer's market. They're the small white card processors you see on iPads, cell phones, and other smart devices.
Square is similar to Stripe and PayPal in payment processing, but it specializes in retail and in-person transactions. It's recently expanded to include payroll services, business loans, and payments for online businesses as well.
Square Cash processors don't require an internet connection to operate, so they make a great on-the-go option. Square has a variety of transparent pricing options so you can choose the one that meets your needs.
Best for: Businesses
4. Google Wallet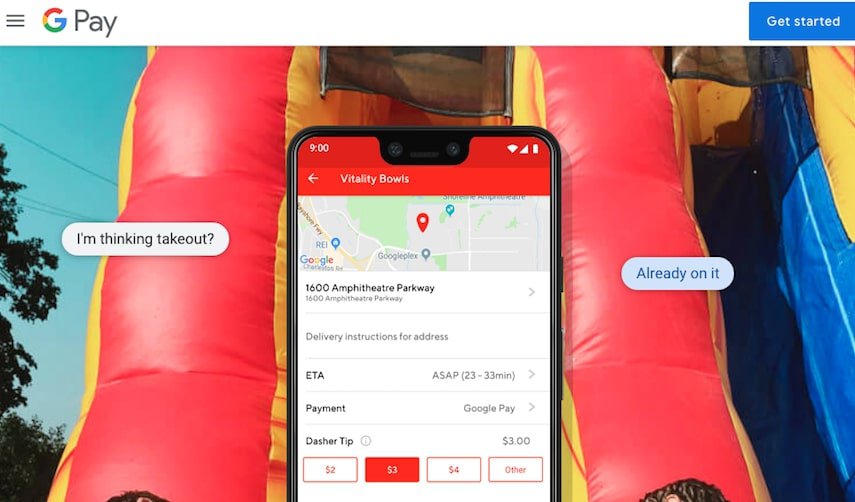 Google Wallet, or Google Pay, is one of the cheapest and best alternatives to PayPal for individuals. You can make purchases online and have the ability to send funds, for free, from your bank account to anyone with an email address. If you want to send money from your credit card, you'll have to pay a 2.9% fee.
If you operate a physical store or online business, it's a good idea to use Google Pay as an accepted form of payment. Your customers will save money on fees with a secure payment option.
Best for: Individuals
5. Zelle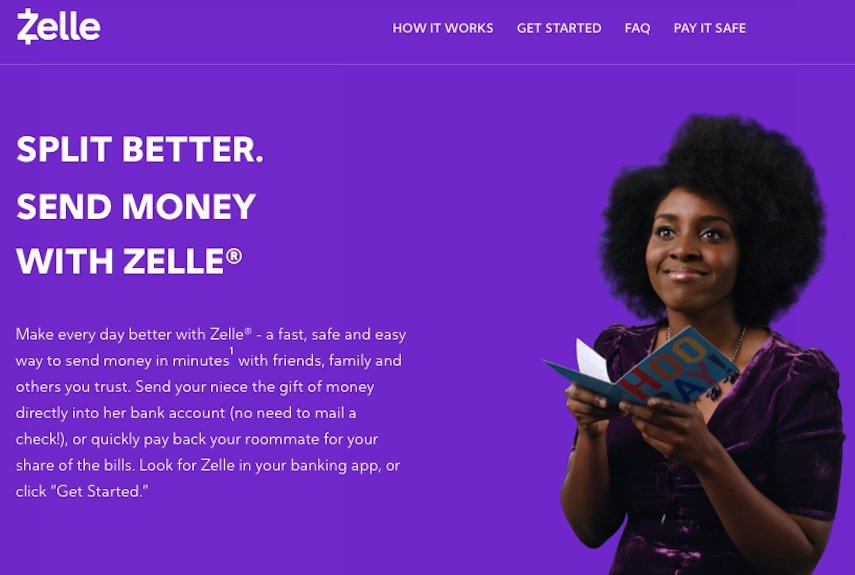 Zelle is one of the best PayPal alternatives if you're trying to send money to a friend or family member. It's completely free to use and, unlike PayPal, the person you're sending money to doesn't need to create a Zelle account to access their funds.
As long as they have a bank account, the money you send is available within one to three business days, but sometimes it can be within a few minutes.
You can enroll through the Zelle app or through your bank's app. Then, you'll enter the email address or cell number you're trying to send money to. Type in the dollar amount you want to send and your recipient will receive a notification to complete the transfer.
Best for: Individuals
6. Facebook Messenger Payments
If you already use the Facebook Messenger app to keep in touch with friends and family, you can now use it to transfer money and make payments.
The service is completely free whether you're sending or receiving money, but you have to be 18 years or older and be Facebook friends with the person.
To send money, open the Messenger app on your phone or desktop and hit the dollar symbol. You'll have to enter your debit card information if it's your first time making a payment. Facebook will store the information so you don't have to enter it the next time.
Best for: Individuals
Others Payment Processing Options
If any of these PayPal alternatives don't meet your needs, here are some other payment processors worth considering:
Dwolla
Payoneer
Intuit
2 Checkout
WePay
Skrill
These options are less well-known, and it may be harder to send money if the person doesn't also have an account with these companies. But depending on your needs, they may be worth looking into.
Reasons Why You May (or May Not) Want to Ditch PayPal
Before you decide to jump ship, you should understand why PayPal is so popular — and why it sometimes gets a bad rap.
Advantages of PayPal
PayPal offers the most complete array of services in the industry. Whether your needs are personal or business-related, PayPal has something to offer. If you're running a business, you won't need to look for a mix of companies and apps to fill the gaps as you grow.
Partnerships. PayPal is a giant in the industry and has been able to create partnerships with lots of vendors and software products to help run your online business.
Easy to use. If you want to use PayPal for personal use, it takes almost no time at all to set up.
Authority. If you run an online business, PayPal is a more established company to work with. Potential clients, freelancers, and consumers looking to buy may be hesitant to use a platform they're not familiar with. As of 2016, 99% of online users are familiar with PayPal.
Disadvantages of PayPal
Fees. If you're looking for a cheap and easy way to process payments for your online or in-person business, PayPal may not be the best option.
PayPal has a bad reputation for customer service. Some of the smaller companies may be able to provide you with better customer service that's specific to your needs.
It can take longer to access your funds. When you receive payment for a service, the funds are held for three to four days before you can access them or transfer them into your own bank account.
PayPal doesn't have its own point-of-sale (POS) option. They're able to process payments, but if you run a business that requires in-person sales, you will need a POS provider.
Consider PayPal Alternatives for Personal or Business Use
PayPal is an incredibly robust option whether you're looking to run a business or manage your own money. However, it's not the best fit for everyone. You'll have to weigh the pros and cons for yourself and your needs to make an informed decision.
If you're looking for a safe and free way to transfer money to a friend or family member, then PayPal is a great option. If you need a cheap money processor for your business services, you should check out some of the PayPal alternatives recommended above.