36 Legit Ways to Get Free Money with Little to No Effort
Advertiser Disclosure
Our readers always come first
The content on DollarSprout includes links to our advertising partners. When you read our content and click on one of our partners' links, and then decide to complete an offer — whether it's downloading an app, opening an account, or some other action — we may earn a commission from that advertiser, at no extra cost to you.
Our ultimate goal is to educate and inform, not lure you into signing up for certain offers. Compensation from our partners may impact what products we cover and where they appear on the site, but does not have any impact on the objectivity of our reviews or advice.

Free money. It's something that no one in their right mind would ever turn down.
But is there really such a thing as free money that you don't have to work for? If you have to earn your "free money" by completing a simple task or signing up for an app, is it really free?
As far as we're aware, there are no magic words to make money fall from the sky or sprout from the ground.
But there are a few simple ways to earn some quick money with minimal effort. All it costs is a few minutes of your time.
What is "Free Money"?
Definitions vary widely for what's considered "free". For our purposes, we define free money as cash or a reward you receive:
Without having to pay money up front, or
For doing something you were going to do anyway.
Most of the items on this list don't require you to make a purchase in order to receive the reward. However, some do.
For example, the first item on the list offers a $10 sign-up bonus, but you have to make a $25 purchase in order to qualify. For those, we only consider it "free" if you were going to make a purchase anyway and the cash is just an added bonus.
Keep that in mind as you decide which opportunities on this list make sense for you.
Start By Getting Free Money for Things You Already Do
If you shop online, buy groceries, or go out to eat, chances are you could get free money for things you do every week, if not every day. These aren't the most lucrative ways to make money, but they're definitely the path of least resistance.
Cash Back for Shopping
Whether you shop online or in-store, the best cash-back apps will pay you for your purchases. Most of them also come with a sign-up bonus for new users.
1. Wikibuy from Capital One  
If you do a lot of online shopping and want to save money and get cash back with as little effort as possible, consider using Wikibuy from Capital One.
To use Wikibuy, you'll need to download the free app or browser extension and then sign up for an account. While you're shopping, it will search the web for the best deals and discounts to apply to your purchases. You don't need to do anything extra; those offers will automatically be applied at checkout. The money you save is deposited into your account and you can use it to purchase gift cards to other stores or use on future Wikibuy purchases.
If you're trying to stick to a budget or only want to spend a certain amount, you can track items on your Wikibuy Watchlist and they will notify you if the price drops. It even has an Amazon-specific feature that lets you know if the price you find on Amazon is the best one or if there's a lower one elsewhere.
You can learn more about how you can save and get cash-back with Wikibuy in our review.
2. Swagbucks ($10 Sign-Up Bonus)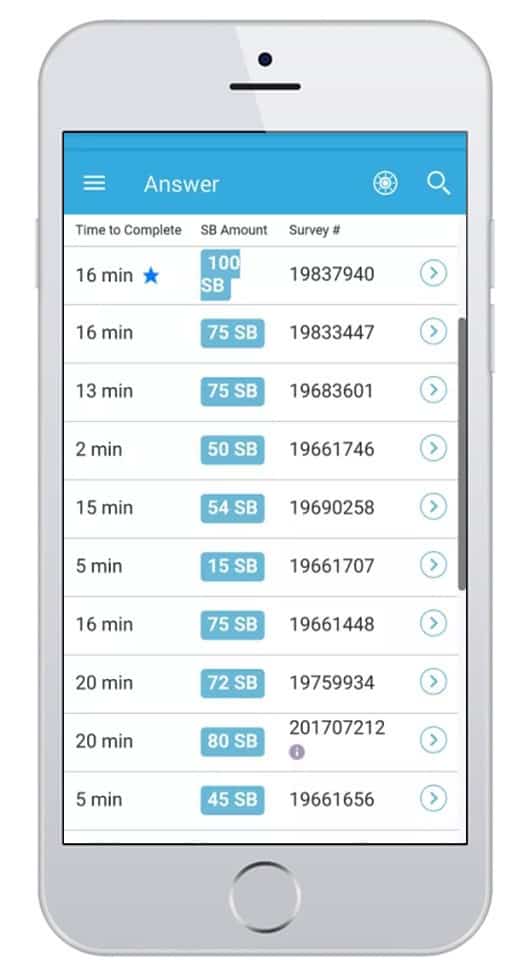 Swagbucks is a popular rewards site that compensates users via "Swagbucks" (or SB) when you complete short online tasks.
You can earn rewards with Swagbucks when you take surveys, watch short videos, shop online, use their search engine to browse the web, and more. Exchange your SB for PayPal cash or gift cards to retailers like Amazon, Target, Best Buy, or Sephora.
While you won't make a significant income with the app, it's certainly reasonable to earn a few gift cards each month. Use them for yourself or save up your rewards to pay for Christmas or birthday gifts.
As an incentive for signing up, Swagbucks offers $10 for all new users who download their mobile app.
In order to qualify for the bonus, you'll need to make a purchase of $25 or more from one of Swagbucks' qualifying retailers within 30 days of creating your account. If you already have your eye on something from Amazon or one of their other partner sites, then you can get $10 off by signing up and making your purchase through Swagbucks.
For more details, check out our full Swagbucks review.
3. Rakuten ($10 Sign-Up Bonus)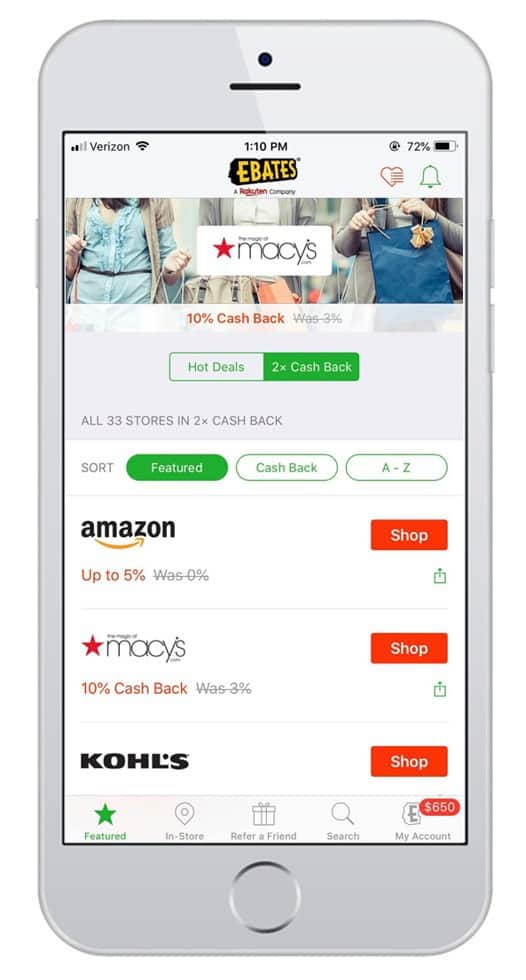 Rakuten (formerly Ebates) is one of the biggest and most well-known cashback websites. Similar to other cashback sites, Rakuten offers a free gift for new users.
When you create your Rakuten account, you'll receive a $10 welcome bonus once you spend your first $25 through the site. Since Rakuten offers cash back at over 2,500 retailers, that isn't difficult to do.
Another great way to earn with Rakuten is to install the Google Chrome browser extension. Whenever you're shopping at a Rakuten partner retailer, the extension will alert you of any deals or opportunities to receive cash back. All you have to do is click the alert and continue shopping.
You'll get free money in the form of cash back to your Rakuten account. It can take a few hours to several days for your Rakuten rewards to update.
Every three months, you'll receive your cash back via paper check or PayPal credit, whichever you choose.
Most cash-back websites and apps operate the same way. However, not all of them have the same deals.
That's why I like to sign up for several sites and install the Google Chrome browser extension for each. When you go to check out, the browser extensions will notify you of the deal available for each site. (That way you can ensure you're getting the most cash back possible.)
For example, if you're shopping for shoes on Nike and Rakuten shows an offer of 6% cash back while Swagbucks shows 7% cash back, you'll probably want to buy through Swagbucks.
Take a look at our Rakuten review if you still have questions.
4. Ibotta ($10 Sign-Up Bonus)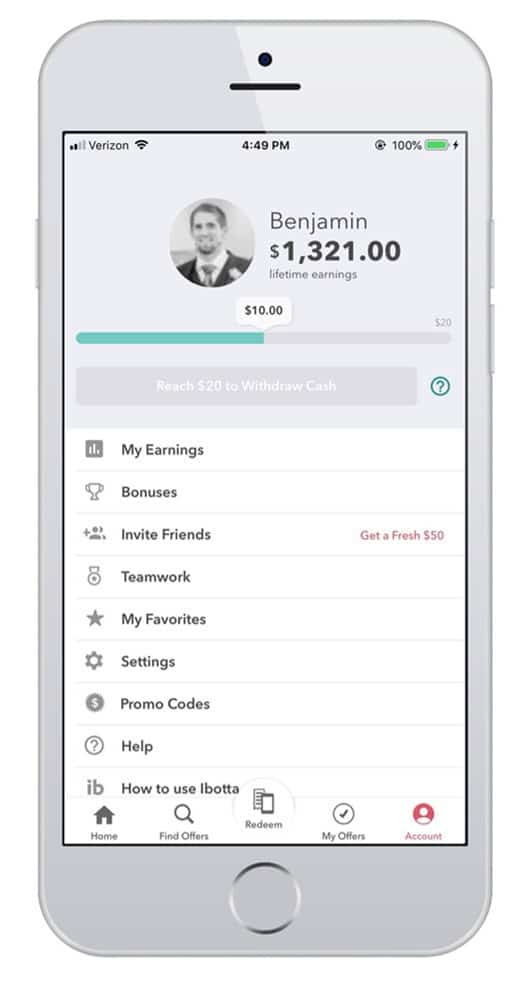 While Ibotta was originally designed to give users cash back on grocery purchases, the app now supports over 300 retailers, including restaurants, grocery stores, pharmacies, clothing brands, and more. However, most would probably agree that grocery rebates are still where the app shines.
Users new to Ibotta can receive up to a $10 welcome bonus by creating an account and redeeming offers within the first seven days of signing up.
Before you go shopping, you'll need to log in to Ibotta and select your offers. Once you've chosen your deals, there are two main ways to earn rewards with Ibotta. You can either scan your receipt after shopping or link a store loyalty card and have Ibotta deposit your rewards automatically.
Regardless of which method you choose, you'll see a credit to your Ibotta account within 48 hours. When your rewards balance reaches $20, you can transfer it via PayPal, Venmo, or convert your earnings into a gift card.
Our Ibotta review covers more ways to earn rewards by creating a team, completing tasks for bonuses, or inviting friends to sign up.
5. MyPoints ($10 Sign-Up Bonus)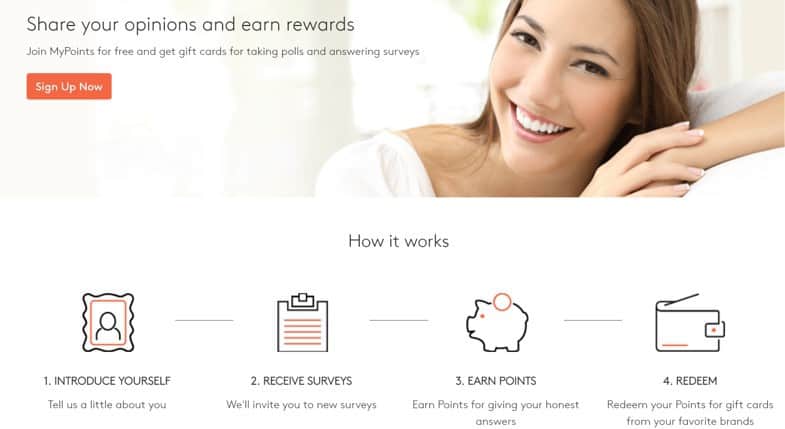 Prodege, LLC — the company that owns Swagbucks — is also the parent company of MyPoints. Both sites work similarly.
You can earn rewards with MyPoints for shopping online, playing games, taking surveys, and reading emails from their partner companies. When you create a MyPoints account, you'll receive a $10 bonus after you make $20 worth of qualifying purchases in your first 30 days. 
You can cash in your rewards for a gift card, travel miles, or free PayPal cash.
6. Dosh ($5 Sign-Up Bonus)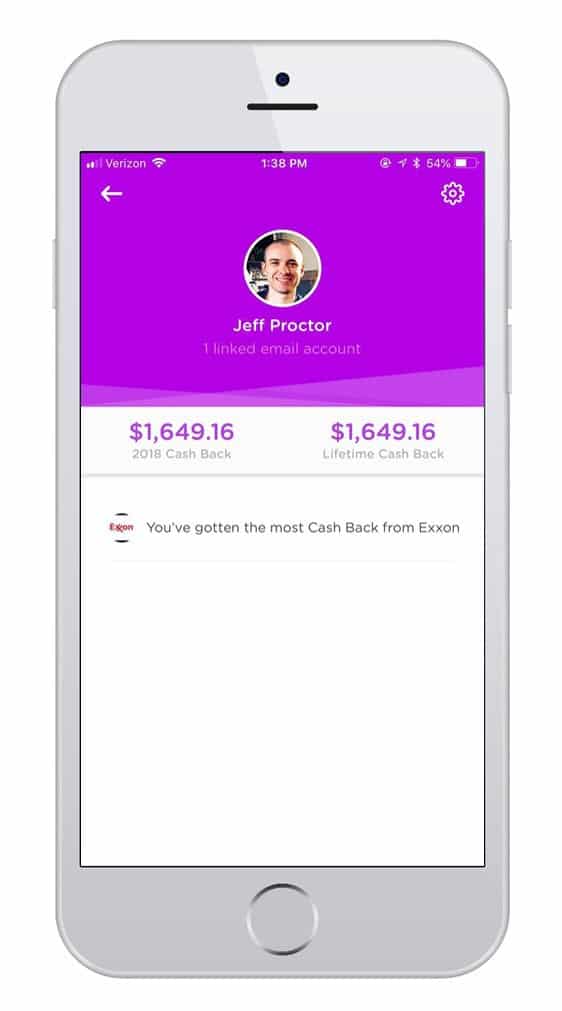 Dosh's website describes the app as "the easiest money you've ever made," and it's honestly hard to disagree.
Unlike other cashback apps where you have to choose your deal before you go shopping, Dosh links directly to your credit or debit card.
When you shop at any of their thousands of partner restaurants or retailers, you'll receive up to 10% cash back on your purchase.
You can also get a free $5 for every friend you refer who signs up and links a card to their Dosh account.
For more ideas on how to get the most from Dosh, check out our complete Dosh review.
7. Nielsen ($50/year)
Nielsen, the TV rating company, will pay you $50 a year to keep their app on your smartphone, tablet, or laptop. You'll also be entered into the Nielsen sweepstakes for a chance to win even more prizes.
The app itself collects statistics on your internet usage anonymously in order to learn more about consumer trends.
For instance, it might look at your search habits and see that you love reading about sports and shopping online for Pittsburgh Penguins gear. By tracking real-life examples of "buyer personas," they can help companies better understand their customers.
Everything with Nielsen is done anonymously, so you don't have to worry about any data being linked to you. The app only requires a small amount of space, so it shouldn't slow down your phone or tablet.
8. Shopkick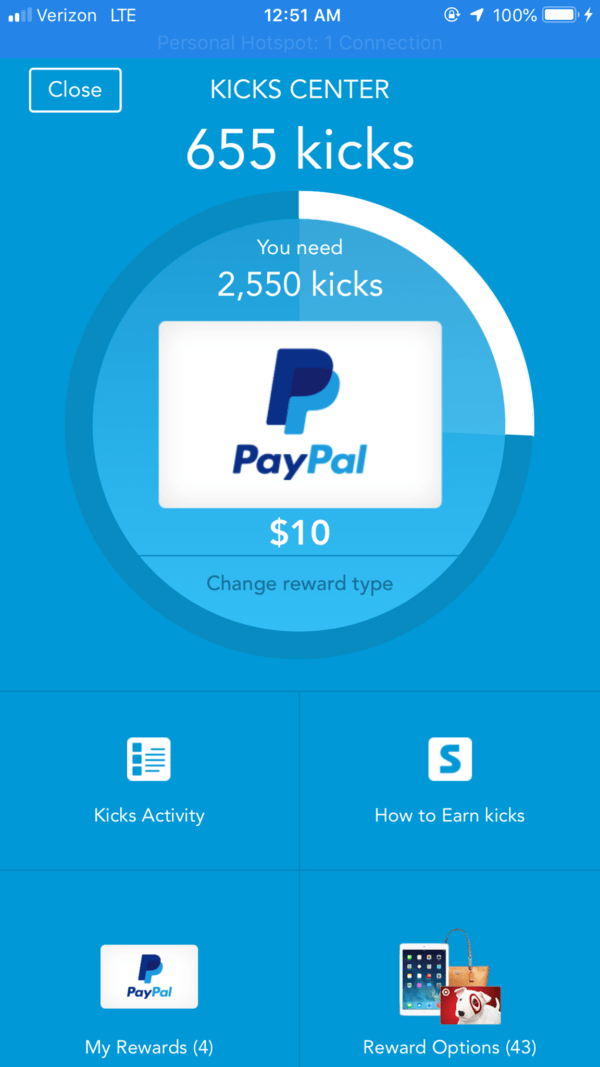 Shopkick rewards are called kicks. As a user, you can earn kicks by walking into stores, scanning bar codes of certain products, visiting online stores, watching videos, making a purchase with a linked card, and more.
So if you already plan to make a trip to Target, you could earn kicks not only for the things you buy, but also just for being in the store and scanning a few items with your phone along the way.
Every 250 kicks you bank are worth $1.
Redeem your kicks for gift cards to Amazon, Target, Starbucks, TJ Maxx, Uber, and dozens of other popular stores.
Bonus: Get a free $5 if you sign up with code DS5 and make an in-store scan within 7 days of installing the app.
Earn Free Money with Your Car
Most vehicles lose value over time, so you'll probably never sell your ride for more than you paid. However, there are a few ways you can use your car to bring in some free money to offset gas and maintenance costs.
9. Getaround
If your car sits idle for most of the day, turn it into an extra source of income with Getaround. When someone wants to rent your car, they can do so straight from the app. You don't have to worry about meeting up to exchange keys or handling the logistics.
As a car owner, you can make $5+ per hour just by letting someone else borrow your car. Getaround takes a 40% commission, and the rest is yours to keep. You benefit from 24/7 roadside assistance and $1 million in primary insurance coverage, so you don't have to worry about damages from renters.
Payout is once per month on the 15th for your earnings from the previous month.
10. Wrapify
Wrapify turns your car into a moving billboard. Companies pay to advertise their brands on your vehicle. The more space you give them, the more free money you can make. Drivers who choose a full wrap can earn up to $450 per month.
First, you'll need to download the Wrapify app. Inside, you'll find instructions on how to drive with the app to ensure you meet minimum qualifications. Once qualified, Wrapify will alert you when campaigns are available in the area. They'll wrap your car so you can start to earn money for the driving you already do.
When your campaign is complete, the wrapping comes off clean. There won't be any permanent damages or marks to your car.
Related: 6 Companies That Will Pay You to Advertise on Your Car
11. Lyft
Driving strangers around in your car doesn't exactly qualify as "free money." However, there's a hack that can help you earn money with Lyft without straying too far from your normal routine.
It's called Destination Mode.
In Destination Mode, you tell Lyft where you're headed and the app will only give you rides along your route. So if you have somewhere to be, you can leave a few minutes early to fit in a few rides along the way.
Get Free Money for Opening an Account
The following offers pay you money just for opening an account. Of course, each company has its own set of conditions to receive the bonus. Be sure to read each one carefully before signing up.
Survey Companies
Survey websites commonly offer an incentive for new customers. It's usually as simple as creating an account, filling out your profile, and completing a few simple tasks.
12. InboxDollars ($5 Sign-Up Bonus)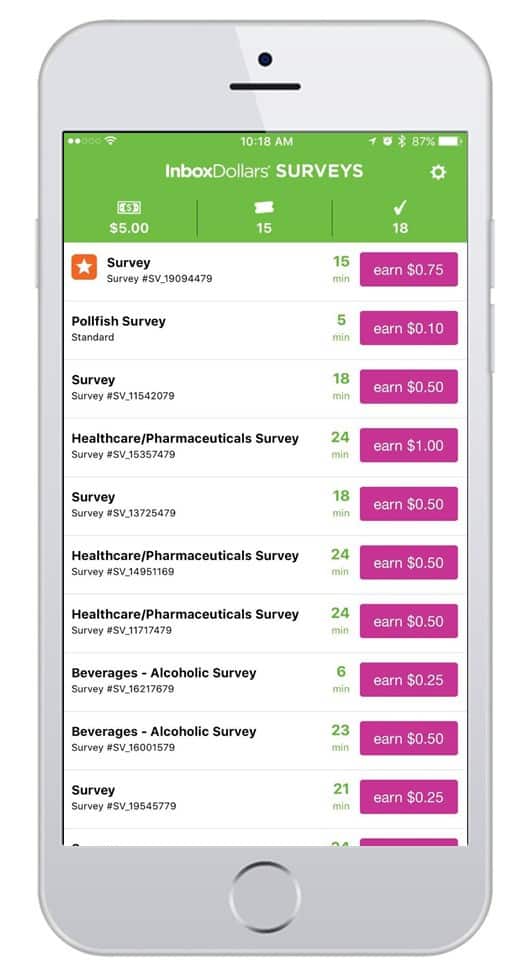 InboxDollars is similar to Swagbucks. They pay you for taking surveys, watching videos, and shopping online.
One thing that makes InboxDollars unique is that they also give you rewards just for reading their emails. Every time you confirm you've read one of their emails, they'll reward you with cash.
But what really landed InboxDollars on our list of ways to get free money is their $5 sign-up bonus for new members. If you don't already have an account, simply create one and fill out the new member survey and you'll receive a $5 credit.
There is a small catch — you need $30 in order to withdraw your earnings. But with all the options for earning rewards, that shouldn't take long to achieve.
13. Vindale Research ($1 Sign-Up Bonus)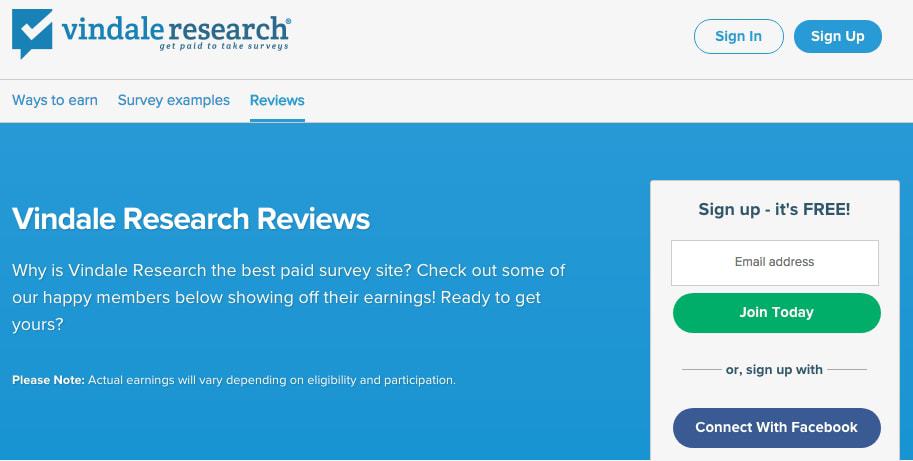 Vindale Research is similar to other survey sites on this list. The company rewards members for taking surveys, watching videos, and reading their promotional emails.
Members can also earn by referring friends, finding rewards codes on the company's blog and social media pages, and sending in a photo or video to show off their earnings.
Vindale's minimum payout is a bit higher than some of its competitors. You have to wait until your account balance reaches $50 in order to cash out via PayPal. However, they also have some of the higher-paying surveys on the market, with many in the $10 to $15 range.
Earn your first $1 by creating your account.
Saving and Investing Apps
If you're looking for ways to automate saving and investing, these apps can help.
14. Acorns ($10 Sign-Up Bonus)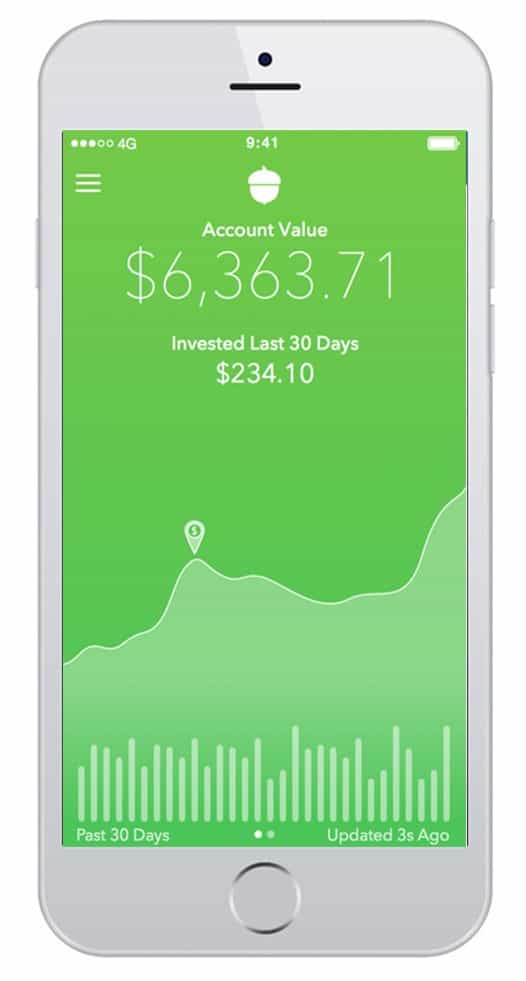 The Acorns app is for the non-financially savvy investor. The app connects to your checking account and credit cards.
Whenever you spend with a linked account, Acorns will round up the transaction to the nearest dollar and transfer the change to your Acorns investment account.
Once your account is set up, Acorns will add $10 for free to help you get started. Then, answer a few questions so Acorns can put together your portfolio.
15. Stash ($5 Sign-Up Bonus)
When you sign up for Stash and deposit at least $5 into your account, you'll receive an additional $5 of completely free money.
As a Stash investor, you can buy and sell fractions of shares in your favorite companies or invest in themed ETFs to support a cause or industry you're passionate about.
Options vary from blue-chip companies to cannabis distributors and everything in between.
The Stash learning center has dozens of articles and guides on how to invest, and the Stash Coach is there to uplevel your investing knowledge through fun challenges and games.
If hands-on investing isn't your forte, there's an automatic investing option as well.
16. Stockpile ($5 Sign-Up Bonus)
Update 07/17/2019: The $5 sign-up bonus for Stockpile is currently unavailable. We'll update this article with new promotions if/when they become available.
Investing hands on is a great way to learn the ins and outs of the stock market and take control of your portfolio earnings. However, high stock prices are a deterrent for many would-be investors.
That's where Stockpile comes in. With Stockpile, you can buy and sell fractions of shares at a much lower price point. For example, if 1 share of a stock is $1,000, you can buy 0.05 shares for $50. This allows you to invest in major companies like Amazon and Netflix at a more accessible price.
Stockpile even offers mini-lessons to help you get started and continue building your portfolio. On top of a $5 sign-up bonus, your Stockpile account comes with $0.99 trading fees, no account minimums, and zero management fees.
Bank Account Bonuses
Many banks offer a cash bonus when you open a new checking or savings account. The terms vary from bank to bank, but you'll likely need to open an account, set up direct deposit, and keep it open for a few months.
17. Open a High-Interest Savings Account
One of the easiest ways to get free money is to upgrade your savings account. If you currently use a brick-and-mortar bank, you could earn 25+ times more in interest by switching to a high-yield online savings account.
Many brick-and-mortar banks offer interest rates of 0.01%. Since online banks don't have the costs of operating physical locations, they can afford to pay customers 2.00% or more on a regular savings account.
For example, right now TD Bank is offering a $300 bonus when you open a TD Beyond Checking account and receive direct deposits of at least $2,500 within the first 60 days. As long as you set up direct deposit and meet the terms, it's legitimate free money.
There are plenty of banks with similar offers. Before you sign up, just be sure to read through the offer conditions. And keep in mind that your bonus is subject to taxes, so you'll need to report it come tax time.
Find Free Money in Your Budget
Even if it feels like you're living paycheck to paycheck, chances are you have extra money floating around somewhere in your budget. Here's how to find it.
Automatic Saving Apps
These automatic saving apps analyze your money and show you where you could save. So even though you're not bringing in additional income, it feels like free money because you don't have to work for it or see it come out of your account.
18. Trim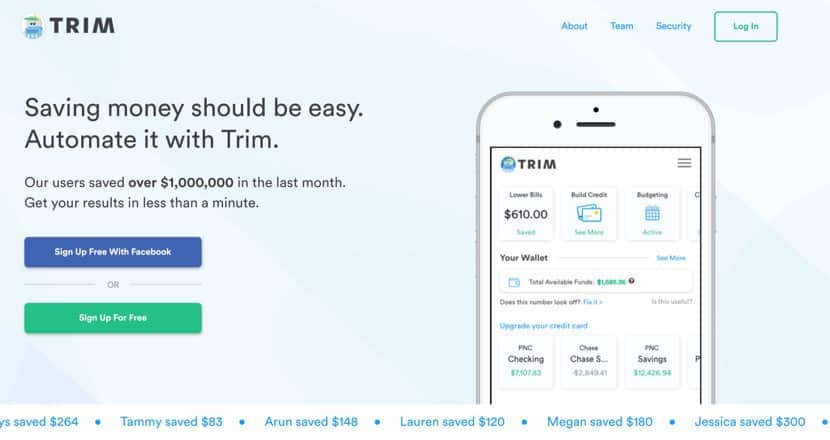 Trim is a simple, free tool that combs through your spending habits and finds quick, easy wins to put more money in your pocket. For example, Trim can negotiate your cable bill, suggest subscriptions you can cancel, and even help you find more affordable car insurance.
Your free Trim account comes with a dashboard overview of your finances, spending alerts and reminders, overdraft fee detection and negotiating, and more.
If you want Trim to negotiate bills on your behalf, all you have to do is send them a copy of your bill or sign in to your account through Trim and give some information about your service provider. They'll look for better plans or promotions and notify you on what they find.
To learn more about how it works, read our full review here.
19. Qapital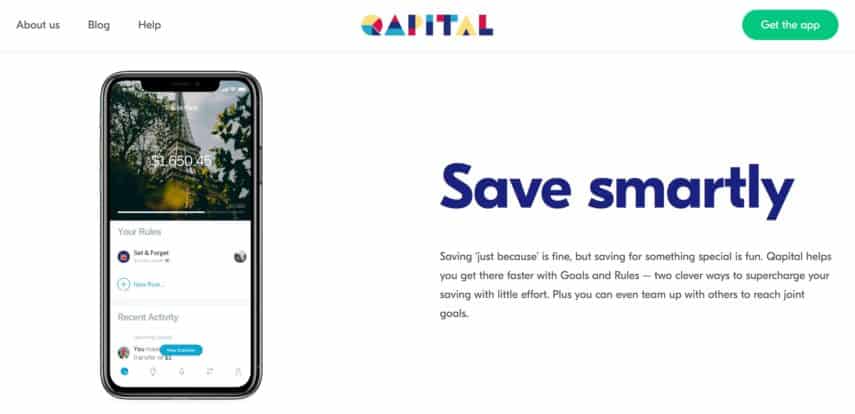 When it comes to saving money, Qapital makes it about as painless as possible. The app offers nine different ways to save money using rules.
There's a round-up option for saving your spare change. Each time you make a purchase with your linked account, Qapital will round up to the nearest dollar and deposit the difference into your savings.
The Payday and Set & Forget rules make a transfer daily, weekly, monthly, or whenever you get paid. If you want to make saving a regular habit without crunching numbers to figure out how much you can set aside, let Qapital find free money for you on autopilot.
Our Qapital review goes into all the ways to save money with this app.
20. Digit ($5 Sign-Up Bonus)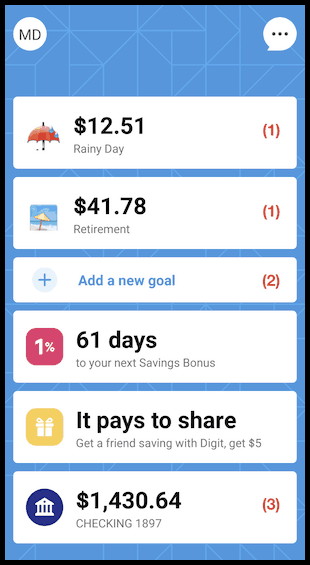 Saving money is a difficult habit to get into, especially if it feels like you're already living paycheck to paycheck.
Digit analyzes your spending patterns to find money you didn't even know you had. The app keeps close tabs on your spending and transfers savings to your Digit account a few dollars at a time.
You can withdraw your savings any time via text.
If Digit ever gets it wrong and overdrafts your account, they'll reimburse you for any fees. Start your free 30-day trial with Digit to grab the $5 sign-up bonus.
If you decide to keep your account after the first 30 days, you'll pay a $2.99 monthly fee.
21. Refinance Student Loans
If you have high-interest loans, you could free up hundreds of dollars per year by refinancing to a lower interest rate.
For example, if you have a $20,000 loan with a 6.55% APR and you refinance to a rate of 3.75%, you'll save roughly $600 per year in interest charges.
If refinancing sounds like it might be a good fit for you, a comparison site like LendingTree can help you get started. Select the type of loan you're looking for, fill out some information, and LendingTree will give you a list of potential lenders so you can easily compare your options.
Your lender will need to run a credit check and review your financial information. Keep in mind that if you refinance your loan for a longer period, then you may end up paying less per month but more in interest over the life of your new loan. Keep an eye out for origination fees and use an online calculator to make sure refinancing your loans makes sense.
It may not be free money in the sense that it increases your income. However, refinancing loans could free up cash in your budget and save you money in the long run.
Get Free Money Online By Selling Your Stuff
That guitar you got four Christmases ago but never played, your old textbooks from college, that Anthropologie shirt that's never seen the light of day — all opportunities to earn free money for things that otherwise just take up space and collect dust in your house.
Sure, it'll require a few minutes of your time. But other than that, it's free money in the bank.
Sell Your Old Things
Those old DVDs and gaming systems that haven't been touched for over a decade could be worth more than you expect. Collect your essentially free money from an app that specializes in selling electronics.
22. Decluttr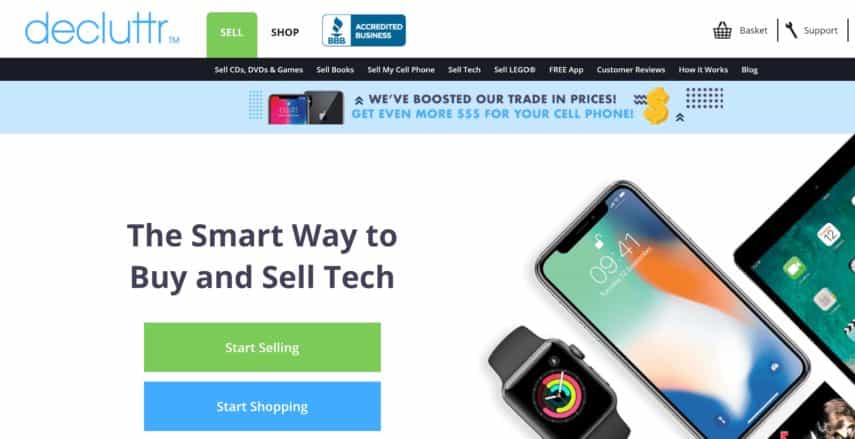 Decluttr accepts CDs, DVDs, video games, gaming consoles, smartphones, and all varieties of tech gadgets. You can get an instant valuation on the website before sending off your goods.
For tech devices, just select the make, model, and condition. Decluttr will instantly show you what they're willing to pay, and you're guaranteed to get their first offer or request your item back for free. For CDs, DVDs, and everything that's not a tech device, scan the barcode on your smartphone to find the value.
Once you're ready to ship, Decluttr will send you a free label. Pack up your goods and drop them at any UPS location. When Decluttr receives your package, they'll check everything over, remove any personal information you forgot to erase on your tech devices, and process your payment the next day.
23. Gazelle
Gazelle offers a similar hands-off selling experience for tech products. Search for your device on their website, select the condition of your item, and get an instant quote.
If you can't find your exact item on the site, then Gazelle won't accept it. When you find an offer you like, finish checking out and select check, PayPal, or Amazon gift card as your payment method. Ship your items for free. Once they're processed, Gazelle will send your payment.
24. List a Room on Airbnb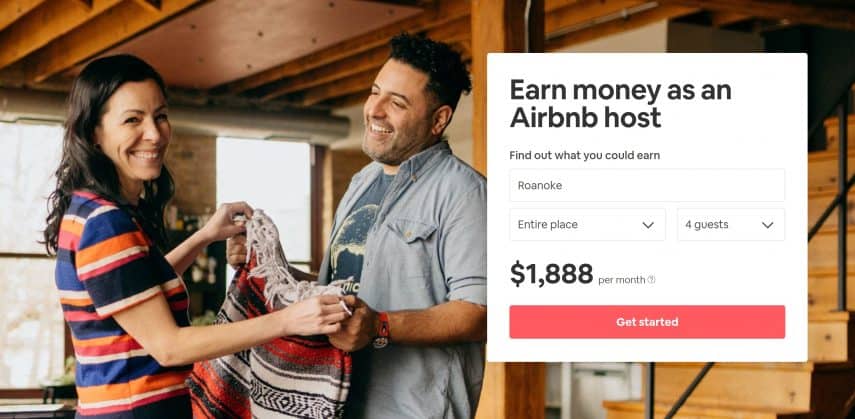 Use Airbnb's income calculator to see how much you could earn renting out space in your home.
As a host, you get to choose your prices, availability, house rules, and renters. Each guest is verified by Airbnb, but you can request additional information, such as recommendations from previous hosts.
There are two options for renting your home on Airbnb. You can rent out a spare room while you're home or rent your entire space while you're away traveling for work, visiting family, on vacation, etc. If you choose the latter, just be sure to set up a lock box with a key and anything else your guests might need ahead of time.
For more tips, check out our complete guide on how to be an Airbnb host.
25. Sell Your Textbooks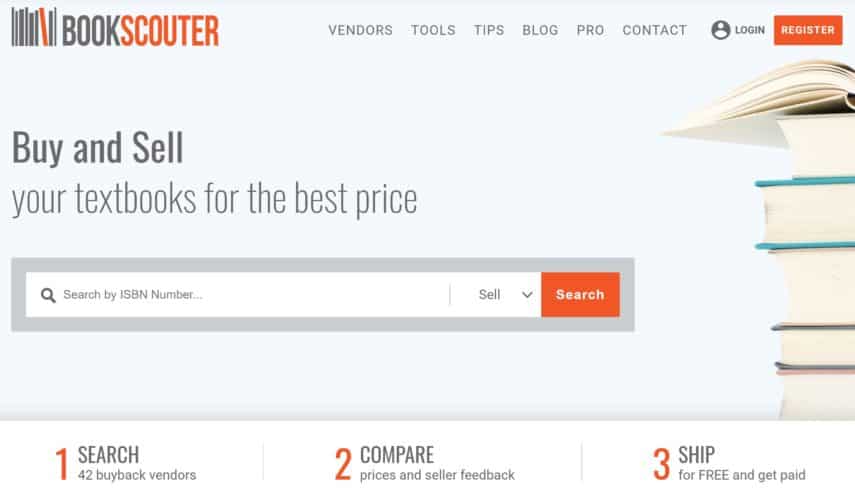 BookScouter is one of the best places to sell textbooks online. The site serves as a price comparison tool, checking over 42 buyback vendors to find the best deal.
The way it works is simple. Go to BookScouter and type in the ISBN Number of the book you want to sell. BookScouter will search the ISBN on buyer sites like Amazon, Bookbyte, Cash4Books, and dozens more. From there, you can see the offer on each site and decide where to sell your book.
Ship your book off for free and get paid a few days later. Each vendor has a different payment schedule and method. For a PayPal deposit, your payment should arrive one to three days after the vendor receives your book. Mailed checks will take a little longer.
Sell Old Clothes
There are lots of places to sell your used goods online. But to get the most for your money, you'll want to use an app that specializes in the type of thing you're selling. When it comes to clothing, there are two options that stand out from the rest.
26. ThredUp
thredUP provides free Clean Out kits to help you sell your old clothes. You can order a free kit on their site. Once your kit comes in the mail, fill it up with the clothes, shoes, handbags, and accessories you no longer want.
thredUP covers shipping — just drop your bag off at any FedEx or USPS location. Regular processing time takes about three weeks once your items arrive at a thredUP location. If that's not fast enough, you can pay a fee to have your order processed within a week of arrival.
Since thredUP acts as the middle man between you and the buyer, you probably won't earn as much as if you sold each individual piece of clothing yourself. However, it takes most of the effort out of selling, which makes it feel more like free money than if you had to post each item, respond to buyers, and ship everything yourself.
27. Poshmark
Poshmark is a platform that connects sellers to buyers. For each piece you choose to sell, you'll need to take pictures, add a description, and set the price. However, there are a few convenient features that set Poshmark apart from other selling apps.
You can attend real-time virtual shopping events called Posh Parties. Each party has its own theme. Previous parties include best in makeup, warm weather looks, men's fashion, and maternity wear. These themed parties are a great way to get your listings in front of more people.
Once an item sells, Poshmark will send you a pre-paid, pre-addressed shipping label. Drop your package in a USPS mailbox and you should see a credit within three days of your item being delivered.
More Creative Ways to Get Free Money Right Now
These methods are a little off the wall. If you're not afraid to step outside your comfort zone, there's money to be made.
28. Get Paid to Lose Weight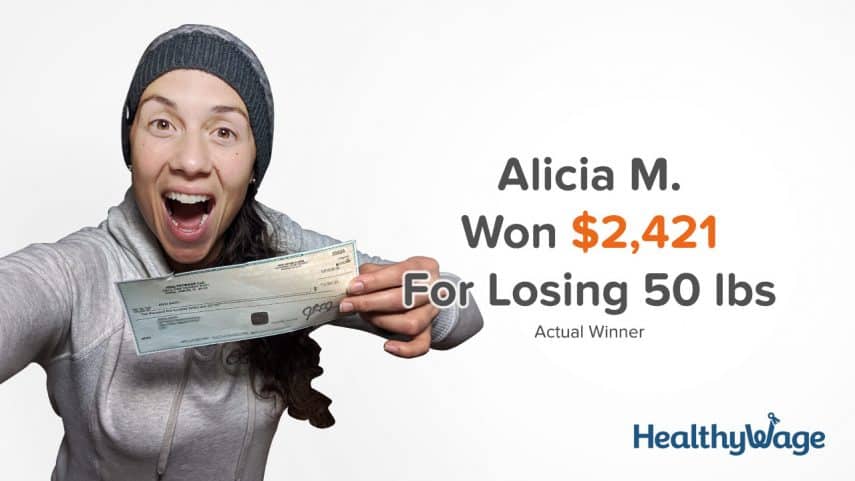 If you already have a goal to lose weight, then free money can be a good incentive to get and keep you motivated. HealthyWage allows you to bet on yourself with a weight loss challenge.
With a personal challenge, you get to choose your entry fee and dates. If you meet your goal, you'll get the predetermined prize amount. If you don't quite make it, HealthyWage will keep your money to pay future successful challenge winners. Check out the HealthyWage prize calculator to see how much you could win based on your weight loss goals.
Team challenges require five willing participants. You can either create your own team or be matched with one. The team that loses the greatest percentage of total weight wins the grand prize of $10,000.
For more details on how the weight loss challenges work, read our HealthyWage review.
29. Get Paid to Take Selfies
Pay Your Selfie is an app that pays you to take selfies, which makes it a perfect way to get free money for something you already do. Just download the app, create an account, and complete some selfie-related tasks.
For example, you can earn your first $1 with the app by taking a profile selfie and filling out some basic information. Other tasks include taking a picture with your best friend, showing off your meals, and recording holiday plans. Tasks pay anywhere from $0.20 to $1.50 each.
It can take 5 to 7 business days for your selfies to be approved. Once you reach $20 in rewards, you can cash out via PayPal.
30. Donate Your Plasma
Many people volunteer to give blood and platelets, myself included, but did you know that selling plasma is growing in popularity?
While it's not technically donating since you are being paid, selling plasma is still a good deed that is always going to be in high demand. Many people make between $200-300 per month from this.
Here is an in-depth guide on selling plasma that has lots of helpful tips on how to prepare for your donation and where to donate.
31. Sell Your Junk Mail
Send your junk mail to the Small Business Knowledge Center and get paid for something you would otherwise throw away.
The SBKC collects email and direct mail related to insurance, investments, banking, credit cards, and more. Forward your emails and send your direct mail in a postage-paid envelope once a week to earn points towards Visa Debit cards.
Your personal information is kept 100% confidential. According to the website, frequent participants earn up to $20 in points every 6 to 10 weeks.
How to Get Free Money from Uncle Sam
Most of the time, we are used to paying the government via taxes. However, that's not always the case. Here are a few ways that you get free money from the government.
32. Unclaimed.org
This is a website set up by the National Association of State Treasurers as a way to connect U.S. residents with "forgotten" money. Think of things like old security deposits on apartments and utilities, uncollected insurance reimbursements, account credits that were never used, that sort of thing.
33. MissingMoney.com
This is a similar site to unclaimed.org. MissingMoney.com works by "thoroughly searching all participating states to find your family's missing, lost, and unclaimed property, money, and assets." It doesn't hurt to check.
34. Federal Pell Grant for Education
College doesn't appear to be getting cheaper any time soon. If you need help paying for college, scholarships are one option. But did you know that there are many educational grants from the government as well? Unlike student loans, grant money doesn't have to be repaid.
A Federal Pell Grant can offer as much as $6,195 (2019-20 school year) to students for each year that they qualify. Qualifications are based on income, cost of attendance, and other factors. You can learn more at the Federal Student Aid website.
35. Child Care and Development Fund
If you're having a hard time covering child care expenses, there might be some government assistance available to you. The U.S. Department of Health and Human Services has a directory of state and local contacts you can check out to see about getting help with childcare costs.
36. Low Income Home Energy Assistance Program
According to the U.S. Department of Energy, the average U.S. family spends at least $2,200 per year on energy bills. Nearly half of that goes towards heating and cooling. Depending on where you live and your income level, the Low Income Home Energy Assistance Program (LIHEAP, for short) may be able to help you cover those costs.
How to Avoid Free Money Scams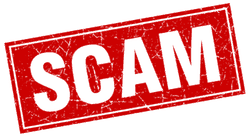 While there are lots of legitimate opportunities to earn money for free, there's also no shortage of scams.
Here are few things to look out for to make sure you aren't falling for scams offering free cash:
Any legitimate free money opportunity will not ask you to pay any upfront fees.
Be careful with sharing your personal information. Don't give your SSN to just anyone.
If you're looking for government assistance, make sure the sites you're visiting are trustworthy sources such as .gov and .edu domains.
If it sounds too good to be true, it probably is. Even the companies with sign-up bonuses are very transparent about the fact that the bonuses are meant to attract new users.
Opportunities Are All Around You
You just have to know where to look and which options make the most sense for you. If you don't normally shop online, then spending $25 on something you wouldn't typically buy to get a $10 bonus probably isn't your best option. You're better off renting out your car or cashing in on savings account sign-up bonuses.
All "free money" opportunities require at least one of two things: time or money. Before you decide how to earn free money, choose which one you're willing to give. Are you okay with spending money to make money? Do you prefer not to spend anything, but don't mind investing some time?
Answering those questions will help you decide which opportunities are worth your effort and which ones you should avoid.