19 "Odd" Jobs That Pay Surprisingly Well
Advertiser Disclosure
Our readers always come first
The content on DollarSprout includes links to our advertising partners. When you read our content and click on one of our partners' links, and then decide to complete an offer — whether it's downloading an app, opening an account, or some other action — we may earn a commission from that advertiser, at no extra cost to you.
Our ultimate goal is to educate and inform, not lure you into signing up for certain offers. Compensation from our partners may impact what products we cover and where they appear on the site, but does not have any impact on the objectivity of our reviews or advice.
Odd jobs usually refer to casual or isolated jobs that may be seasonal, manual, or domestic-related. Luckily for you, less competition means you can increase your earning potential and find odd jobs in a variety of places.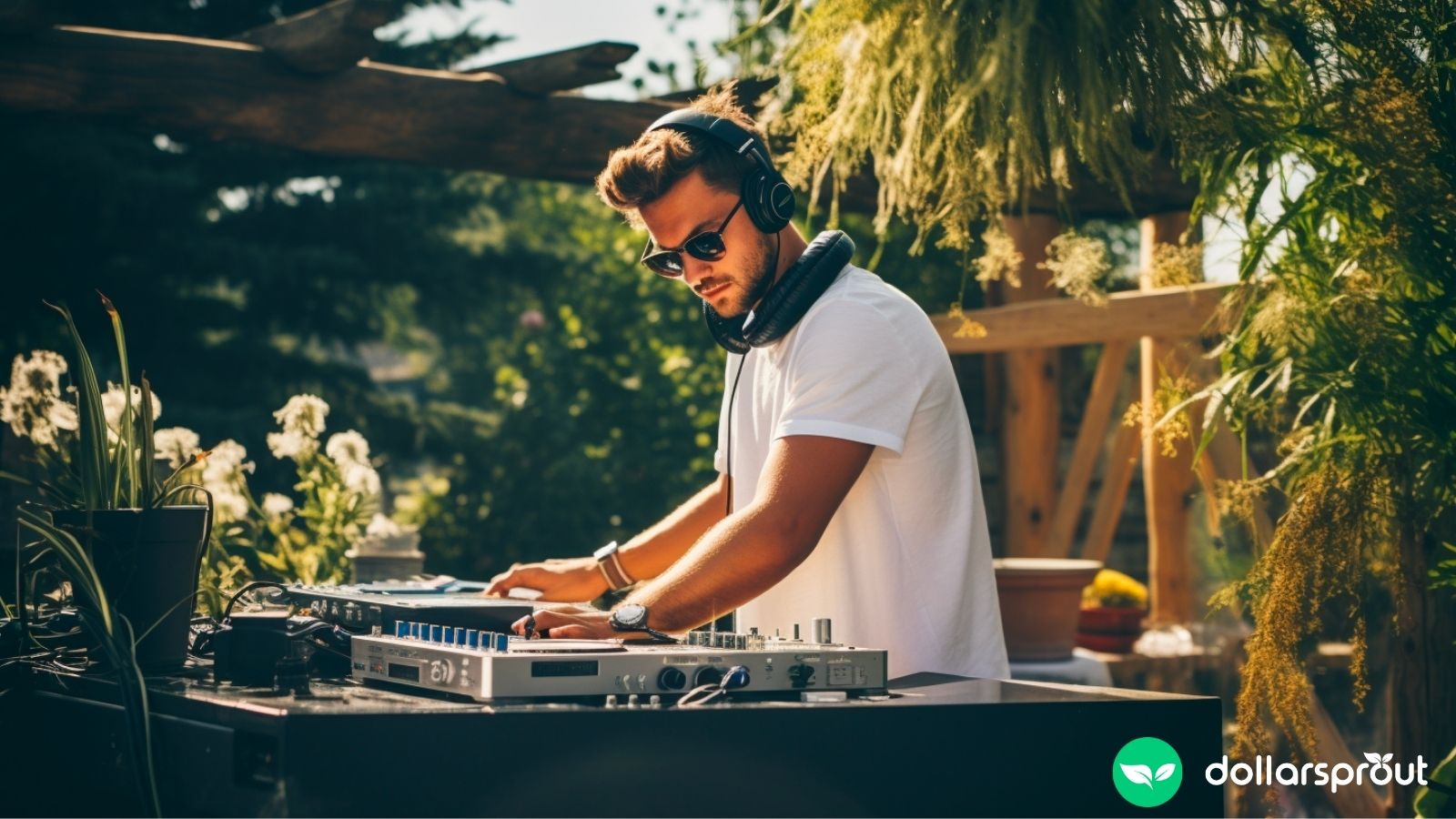 You've probably read a lot about side gigs you can do online, apps that help you make money, and even weird ways to make money. But what about the good old fashioned odd job?
Odd jobs usually refer to casual or isolated jobs that may be seasonal, manual, or domestic-related. Luckily for you, less competition means you can increase your earning potential and find odd jobs in a variety of places.
Salaried and Hourly Odd Jobs that Pay Well
Whether you're looking for consistent work or a gig every now and again, you can find odd jobs online and near you that will help you increase your income.
1. Professional hacker
If you can hack into digital networks, then you may be able to get paid to help companies test the strength of their software's security system.
White hat hackers legally break into a company's network to find weaknesses and prevent real hackers from breaking in later. You don't need a degree, but with one you can make up to $122,000 per year.[1]
2. Stuntperson
A stuntperson or stunt double performs stunts in TV, film, or theater. A stunt double is hired to do stunts for one actor while a stuntperson can do the stunts of many extras on one project.
Stunt performers represented by SAG-AFTRA make a minimum of $1,005 per day, and should be proficient in sports like gymnastics, martial arts, and sword fighting.[2]
3. Voice over artist
Voice actors don't just voice characters in cartoons. You can make money using your voice to narrate audiobooks, radio ads, voicemail greetings, business presentations, and more.
Voice actors can make around $200 for 5 minutes of finished audio.[3]
4. Competition DJ
While many events need a DJ, some require familiarity with the outdoors more than skills behind the turntables.
When Christine Wang, creator of The Ski Girl, saw a Craigslist ad for an expert skier with professional audio experience, she quickly replied, even though her audio experience wasn't technically professional, and ended up getting a job as a traveling ski competition DJ.
The job meant driving to a different ski resort each week, setting up a PA system, and DJing music for the competition. She was paid $125 a day plus got free lift tickets and hotel rooms in each resort town.
"It was only a seasonal position so I had to move on after a single season," Wang said. "But I got in over 100 ski days that year! And got paid for most of it."
Related: 18 Best Places to Take Paid Online Surveys
5. Professional cuddler
One of the oddest odd jobs near me is as a professional cuddler on Cuddle Comfort. Cuddlers post their profile on the site, get a message when someone wants to cuddle, and are paid in cash or via PayPal before a session begins.
While the site offers free cuddlers, professional cuddlers earn over $60 per hour and are promoted as safer and more reliable.
6. Online dating coach
Online dating coaches can do everything from crafting better online dating profiles for their clients to taking better pictures and choosing who they reach out to.
Coaches can earn anywhere from $40 to $200 per hour, depending on their experience and depth of service.[4]
7. Sperm or egg donor
If you qualify, donating sperm or eggs can be a great way to make extra money. Men can make $35 to $50 per specimen.[5]
The process for egg extraction is longer, involves more risks, and takes more time, but women can make around $8,000.[6] Both have an application process with health and education requirements.
8. Linguistics reader
Linguists study language and its structure. You can help budding linguists, and make some money, by being a reader at a college's linguistics lab.
That's what Petra Odak did, with no formal training in linguistics.
"I came in a few times, and at $20 for 20 minutes of speaking into a microphone, it was the easiest money I ever made," Odak said. "Especially since I went in about 20 times."
You don't need to be student, but you do need to be comfortable reading out loud.
Related: 11 Ways to Get Paid to Read Books In Your Spare Time
9. Embalmer
Freelance or part-time embalmers are called to embalm bodies as they come in. An embalmer is responsible for preserving a body and preparing it for its viewing and burial.
This job isn't for everyone, and does require a two-year degree, but those who can do it will find a recession-proof odd job where they'll earn over $20 an hour.[7]
10. Forest fire inspector
If you live near a wooded area, you could make extra money as a forest fire inspector and prevention specialist.
Inspectors assess outdoor fire hazards in public and residential areas, look for fire code violations, and can even investigate arson. Some in-class and on-the-job training is required, and inspectors earn around $27 per hour.
Related: One Expert's Advice on Why Weird Side Hustles Work (and How to Find One)
11. Aquarist
Aquariums are popular in luxury homes, hotels, and buildings, but they require the maintenance of a professional to keep the tank clean and the creatures thriving.
As an aquarist, you maintain tank cleanliness and temperature, feed the animals, and more. There are no formal education or certification requirements, and you can make around $15 per hour.
12. Bounty hunter
Bounty hunters work with bail bond agents to bring in fugitives for a percentage of the bail money.
While the term "bounty hunter" might conjure up thoughts of a large man running after dangerous fugitives, the actual job of a bounty hunter, also known as a bail enforcement officer, is more like a private investigator.
The hours can be long, and the work can take you to sketchy places, but you can make 10% to 25% of each bond or $50,000 to $80,000 a year.[8]
13. Life Modeling
Art schools and classes are always looking for life models to pose for sessions. It's not a great gig for shy people since you do have to be completely nude.
Fortunately, there are rules in place to ensure the comfort and privacy of the model. And life model Michael Lowe says jobs are easy to come by.
"Competition for vacancies are low, as you might expect," Lowe said. "And you don't need to look like a movie star, 99% of life models are your average, regular-looking person."
Pay ranges from $20 to $30 per session and while no special skills are required, you should be able to hold a pose for up to 30 minutes at a time.[9]
Other Odd Jobs You Can Pick Up In Your Spare Time
These odd jobs examples might be a little out of the ordinary, but once you try them you'll realize there's no side hustle too bizarre to make money.
14. Play games
If you're looking for odd jobs that pay well without a degree, then look no further than playing games. There are a lot of ways to earn money playing games, but playing games in real-time on Twitch is one of the most lucrative.
Once you're eligible to be a Twitch Partner, you'll get $2.50 per subscriber each month on top of donations and sponsored streams.
15. Mystery shopper
Mystery shoppers go undercover to establishments to make sure they're following procedures set up by corporate.
Doing mystery shops can make you some extra money but you'll mostly get free food, activities, hotel stays, health check-ups, and more. There are many odd jobs websites for mystery shopping, all specializing in different unique industries.
16. Foley artist
Foley artists recreate sounds for film and TV to enhance audio quality. You don't have to be a professional sound engineer or have your own production company to make these sounds.
Jase Rodley picked up foley jobs from a small production company on his college's campus.
"I would make all the noises for the short films, from walking to bone breaking. I learned a lot," Rodley said. "If you can find a job like this, even if you are not into filmmaking, it is both fun and rewarding."
Pay varies by location, what kind of production you're working on, and if you're doing a one-off job or are an employee. Top-earning foley artists make around $111,000 per year.[10] There are no strict requirements, but you should have a keen ear for sounds and attention to detail.
17. Watch videos or ads
You can sign up for apps that will pay you to watch videos and ads. Most pay in the form of points that can be redeemed as gift cards.
Those can equal up to $200 per month to watch videos and up to $20 per month watching ads.
18. Mattress flipper
Ever wonder what happens to the bed-in-a-box mattresses that get returned within the 100-night risk-free trial? They get resold by mattress flippers.
There's no fee to get started, and you'll need a clean place to store the mattresses. Otherwise, it's an easy odd job for extra cash. Side note: this is how my husband and I bought our mattress, and we love it.
19. Trash can cleaner
Trash cans are ridden with harmful bacteria that can affect families and consumers. As a trash can cleaner, you'll visit your client's cans on trash pickup day and clean them for up to $30 per can.[11]
There are companies you can work for, or you can build your own client base and clean cans when it works for you. All you need to do it on your own are products to clean, sanitize, and deodorize the trash cans.
Sometimes It Pays to Do Odd Jobs
There are plenty of odd and unusual jobs that pay well, but you have to be creative and open-minded. If you're willing to do things that most people won't, you can make a decent side income and reach whatever financial goals you have way faster.