Need Help Paying Bills? 22 Places Offering Immediate Support
Advertiser Disclosure
Our readers always come first
The content on DollarSprout includes links to our advertising partners. When you read our content and click on one of our partners' links, and then decide to complete an offer — whether it's downloading an app, opening an account, or some other action — we may earn a commission from that advertiser, at no extra cost to you.
Our ultimate goal is to educate and inform, not lure you into signing up for certain offers. Compensation from our partners may impact what products we cover and where they appear on the site, but does not have any impact on the objectivity of our reviews or advice.
If you need help paying bills ASAP, ignoring calls and avoiding the mail can make the problem worse. There are organizations to help you get through a number of rough patches and back on your feet again.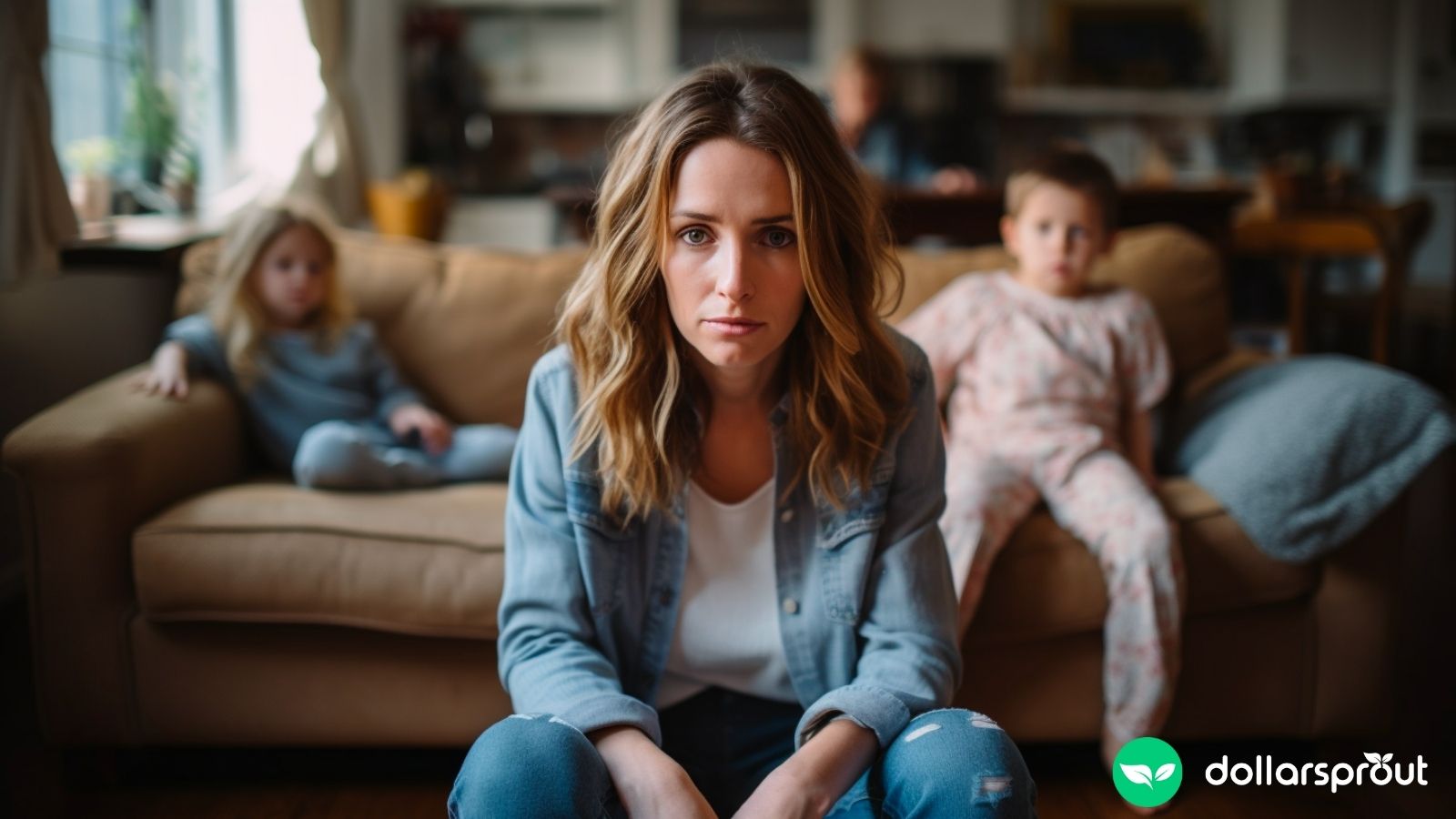 If you've tried as many ways to save money as you can and exhausted your all energy on part-time jobs but still come up short on cash at the end of the month, there is help.
Ignoring calls and avoiding the mailbox isn't a solution. In fact, it can make the problem worse. If you need help paying bills ASAP, there are organizations to help you get through a number of rough patches and back on your feet again.
Take Care of Your Necessities
Even if you can't afford all your bills, it's important to take care of your basic necessities. These are the expenses that, if missed, will negatively impact your quality of life and could prolong the cycle you're already in.
The expenses you can't afford to skip include basic food, housing, utilities, and anything you need to keep working (uniforms, transportation, etc.). If you have enough to cover these bills, you can safely get through one day to the next.
If you don't have enough to cover them, pay what you can afford and find help to pay the rest.
Where to Find Help When You Need Help Paying Bills
When you need help paying bills, the best places to turn are federal programs, private or nonprofit charities, and individual provider programs.
For a list of programs available in your area, you can call 2-1-1, the United Way's free confidential resource hotline. You can speak with an advocate any time, day or night, and find out local resources in your area that you may be eligible for.
There are also plenty of federal programs and charities that offer aid in specific areas.
Related: How to Stop Living Paycheck to Paycheck
Housing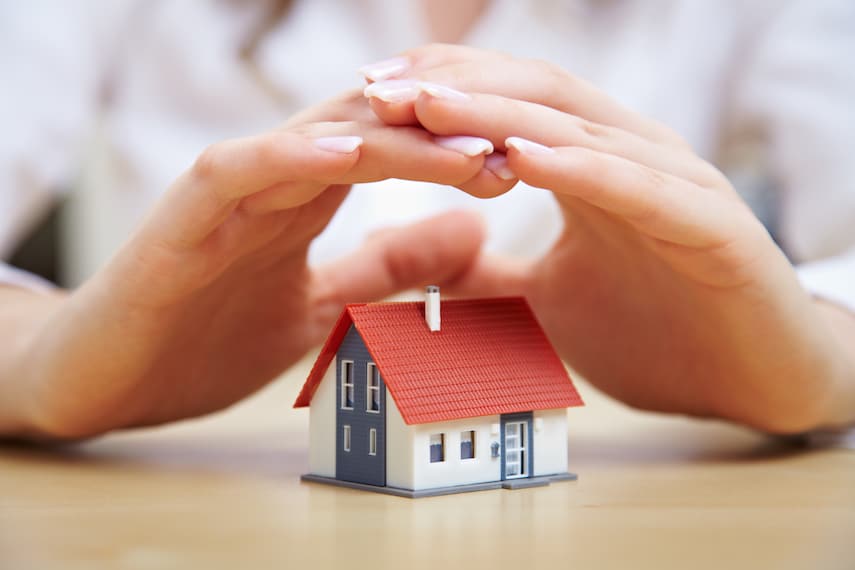 To avoid eviction or foreclosure, you'll first want to communicate and be honest with your landlord or lender. There may be options they're willing to grant you on their own. If they're unwilling to cooperate, then these programs can assist.
The U.S. Department of Housing and Urban Development (HUD) offers homeowners who've lost a job or experienced a significant decrease in income a reduction or forbearance period on their mortgage. HUD also offers refinancing and loan modification to make mortgages more affordable.
Gradient Gives Back Foundation awards a full year of rent or mortgage payments to deserving families nationwide. You can apply or nominate a deserving family on their website.
Salvation Army offers rent and utility payment assistance through its Pathway of Hope program. Services vary by community, so find your local Salvation Army to see all the resources available to you.
CoAbode is a non-profit home-sharing program for single mothers. The organization pairs like-minded single moms who can share the expense of rent as well as other expenses such as groceries, babysitting, and carpooling.
St. Vincent de Paul offers mortgage and rent payment assistance. The organization offers a number of other services as well. They send trained visitors to an applicant's house to assess the needs and appropriate assistance. Visit the St. Vincent de Paul website to find your local society.
Utilities
Utility companies often have their own programs and partnerships to help customers struggling with payments. You can call or check your provider's website for all your options.
The Low Income Home Energy Assistance Program (LIHEAP) assists families with heating and cooling bills and related home repairs. You can check your eligibility and apply online.
Lifeline is a federal program offering discount phone and internet service to low-income individuals. Lifeline is available in every state and eligible customers get at least $9.25 toward their bill. You can find a provider on the Lifeline website.
Dollar Energy Fund is a non-profit that provides utility assistance to customers of more than 40 utility companies across the country. Dollar Energy Fund also has connections with over 450 community-based organizations to further help limited-income households.
Food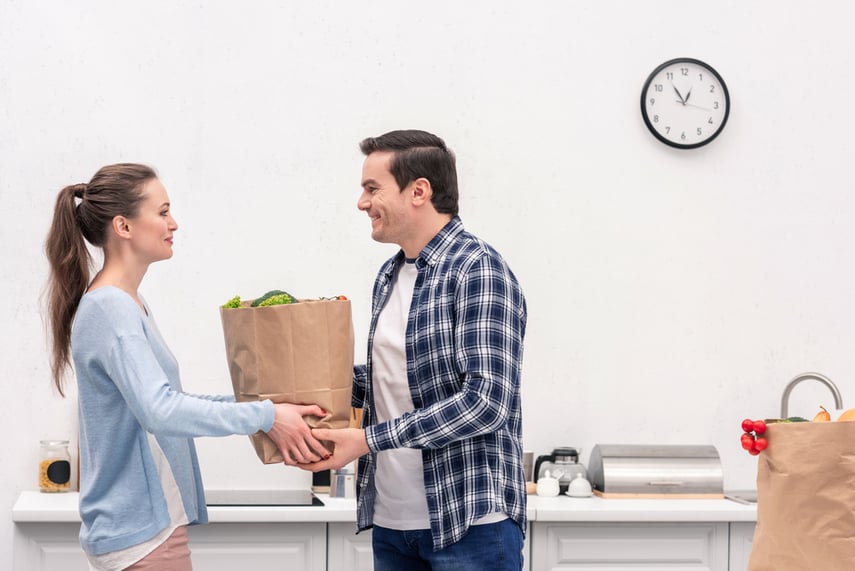 If you're hungry now, reach out to the National Hunger Hotline at 1-866-3-HUNGRY (1-866-348-6479) to connect with emergency food providers in your area. For long-term help, here are some organizations and programs to look into.
The Supplemental Nutrition Assistance Program (SNAP) provides benefits to help low-income families add more healthy foods to their shopping list. SNAP benefits are available to applicants that meet certain income and work requirements and can be applied for online.
The Summer Food Service Program (SFSP) is a federally-funded, state-administered program that provides free healthy meals and snacks to children and teens in low-income areas while school is out of session. You can apply and find service sites on the SFSP website.
Catholic Charities provides access to healthy foods via their food banks, pantries, and community farms. Catholic Charities offers more than just food. You can apply for food, housing, medical assistance, and more on their website.
Feeding America Network operates 200 food banks and 60,000 food pantries and meal programs around the U.S. You can use their searchable map to find one near you.
Medical bills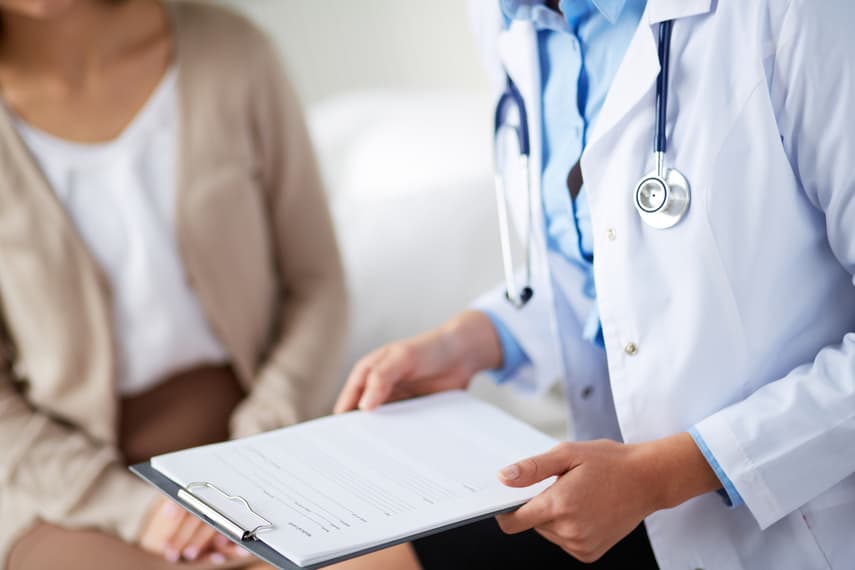 Whether you have medical bills to pay off from a one-time emergency or ongoing bills due to a chronic illness, there are several organizations dedicated to lifting the burden of healthcare.
Medicaid is a federal and state program providing free or low-cost medical benefits to eligible low-income adults, children, pregnant women, seniors, and people with disabilities. If approved for Medicaid, you can retroact coverage up to three months prior to application.
Modest Needs is a non-profit that offers grants for unexpected or emergency expenses. Modest Needs offers short-term financial assistance for individuals and families in crisis who are just above the income limits and are ineligible for most federal aid programs.
The Patient Access Network (PAN) Foundation helps underinsured people with chronic and rare diseases with out-of-pocket medication costs. PAN provides financial assistance for costs associated with over 70 diseases.
Patient Advocate Foundation (PAF) helps insured and uninsured individuals diagnosed with chronic illness pay medical bills, navigate insurance, resolve billing errors, and more.
Patient Services Inc. (PSI) subsidizes the cost of health insurance premiums and copays for patients with certain chronic illnesses. PSI can also help with travel costs associated with treatment.
Healthwell Foundation bridges the gap between what health insurancepays and the cost of treatment and medications. They can help with health insurance premiums, deductibles, prescription co-pays, travel costs, and out-of-pocket expenses.
Car payments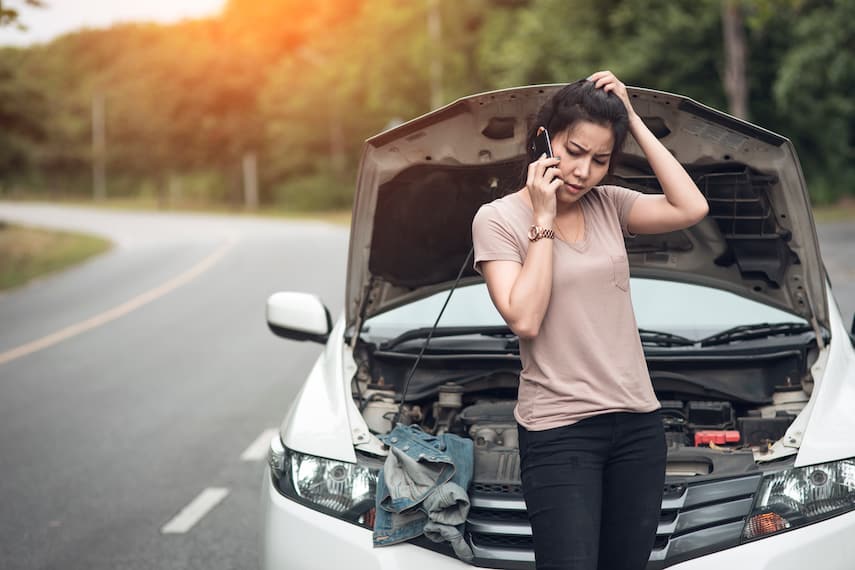 If you've missed some car payments, you can refinance or ask your lender for a loan extension and add those missed payments to the end of your loan term. If you can't foresee being able to make those payments again soon, here are some options for assistance.
Working Cars for Working Families provides opportunities for low-wage workers to get access to a new or used car. Programs differ by area. They may include used car donations, special-term loans for those with credit disadvantages, and helping people save for a car through matched savings programs.
Vehicles For Change (VFC) receives car donations and sells them at a fraction of the true value to eligible low-income families. VFC also offers low-interest loans to help its families build credit on their purchases.
Charity Cars Inc. donates vehicles free of charge to struggling families to help them get back on their feet and become self-sufficient. Applicants register for a free account, earn votes from friends and family, and can then apply for a free car.
Lyft's Job Access Program was launched in 2019 in 35 cities to help people struggling with access to transportation get to and from work, job training, or interviews.
Credit cards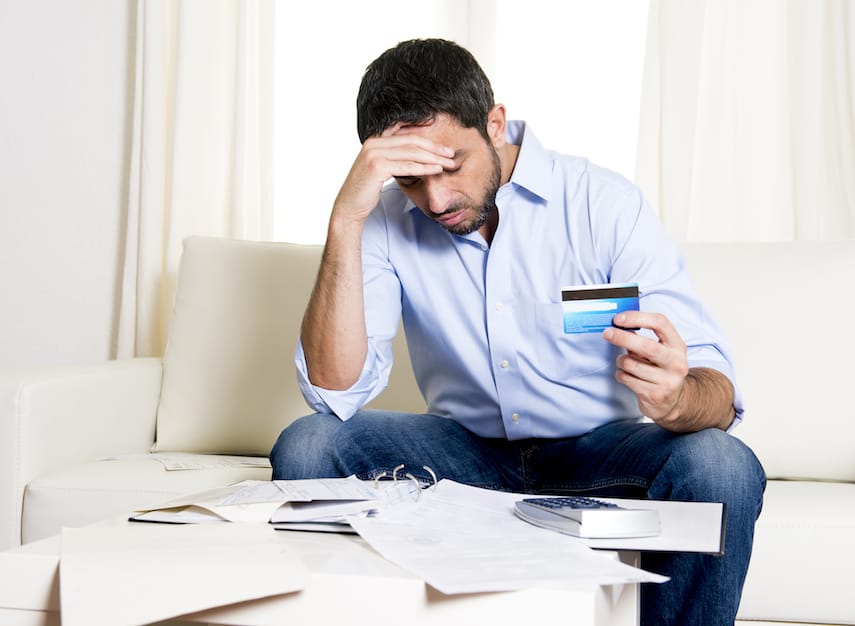 If you can't make your credit card payment, first reach out to the credit card company and explain your situation. If you've experienced a financial hardship and ask for help, you could get some late fees waived and your monthly bill lowered.
For further help, here are some non-profit credit counseling organizations that offer debt management plans. Debt management plans differ from debt settlement, consolidation, or credit repair companies which can be costly to your wallet and credit score.
National Foundation for Credit Counseling (NFCC) is the largest and longest-serving non-profit financial counseling organization. NFCC member agencies offer counseling for credit card debt and education on a number of other financial topics.
Take Charge America can help with credit card, student loan, and housing debt through free credit counseling and debt management plans.
GreenPath is another credit counseling service that, in addition to online services, has more than 50 physical locations across the country you can visit for in-person help.
What Else You Need to Know About Getting Financial Help
Getting financial help can be a struggle, especially if you've never needed these services before and you might have some questions. These are a few of the most common ones.
How do I qualify for financial assistance?
To figure out if you qualify for any financial assistance, you can visit a site like www.benefits.gov. You'll need to answer a series of questions about things like your income, work history, and marital status. Once finished, you'll find out which federal programs you qualify for along with a link to those individual programs and their application process.
For private and nonprofit organizations, eligibility criteria vary from program to program. However, many have income requirements based on the number of individuals in your household. These are typically based on the U.S. federal poverty guidelines.
Is financial assistance only for families?
No. There are programs for individuals and families. Some programs only offer services to parents of minor children, but others don't have such strict restrictions. You'll need to check with each individual program to find out who they serve.
Is a payday loan a good option if I need financial help?
While payday loans can seem like a good way to quickly access money in the short-term, the astronomical fees and interest rates aren't worth it. There are other ways to make money quickly if you're in a pinch.
Don't Be Ashamed to Ask for Help
While the best way to protect yourself financially is by learning to budget, building your emergency fund, and having adequate insurance, it's not always possible. Even if you are prepared, something like prolonged unemployment, a major illness, or a death in the family can quickly deplete what you have.
Government and non-profit programs can provide the assistance you need to bridge the financial gap until you are back on your feet. Although it may be difficult or demoralizing to ask for help when facing this kind of hardship, don't give up. Keep doing what you need to do to take care of yourself and your family.
Assistance programs are there for those who need them. Take advantage of the ones you can.
Related: 25 Programs to Get Free Money from the Government When You Need It