12 High-Paying Companies Offering Website Testing Jobs
Advertiser Disclosure
Our readers always come first
The content on DollarSprout includes links to our advertising partners. When you read our content and click on one of our partners' links, and then decide to complete an offer — whether it's downloading an app, opening an account, or some other action — we may earn a commission from that advertiser, at no extra cost to you.
Our ultimate goal is to educate and inform, not lure you into signing up for certain offers. Compensation from our partners may impact what products we cover and where they appear on the site, but does not have any impact on the objectivity of our reviews or advice.
If you're looking to start your own online side hustle, getting paid to test websites is an excellent way to increase your income. Online testing companies hire people to work from home and test sites on laptops, tablets, and smartphones.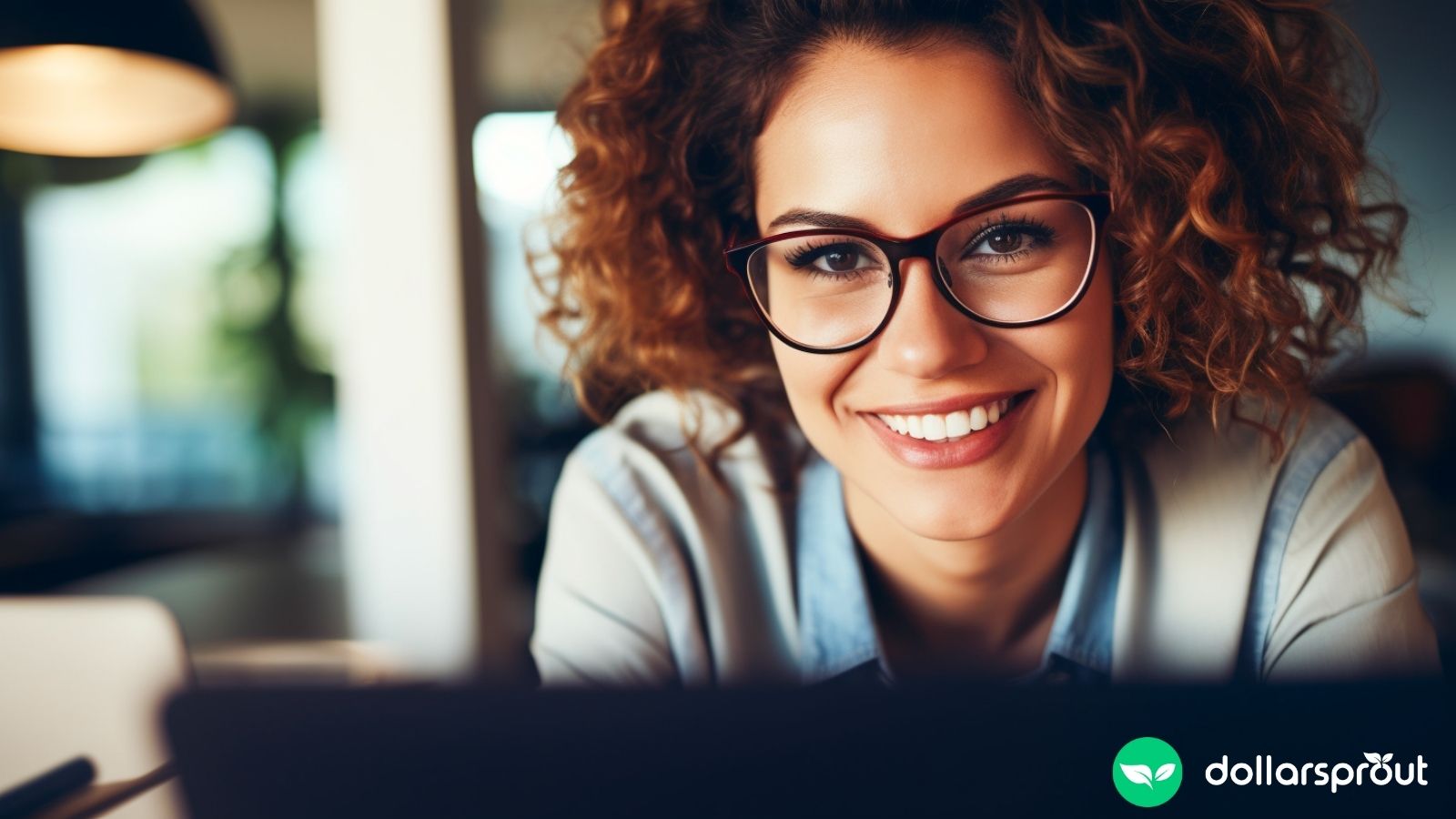 According to a 2016 Pew Research Center report[1], 24% of Americans are now making money from an online digital platform.
A number that's certain to grow as "jobs" continue to shift in their setting, from the traditional cubicle to the devices in our hands.
If you're feeling behind the times, and are looking to start your own online side hustle, getting paid to test websites is one such way to increase your income.
Online testing companies hire people to work from home and test sites on laptops, tablets, and smartphones.
From eCommerce websites selling retail, to service-based sites that might teach English as a second language, businesses need testers to utilize their platforms and give feedback on their experience.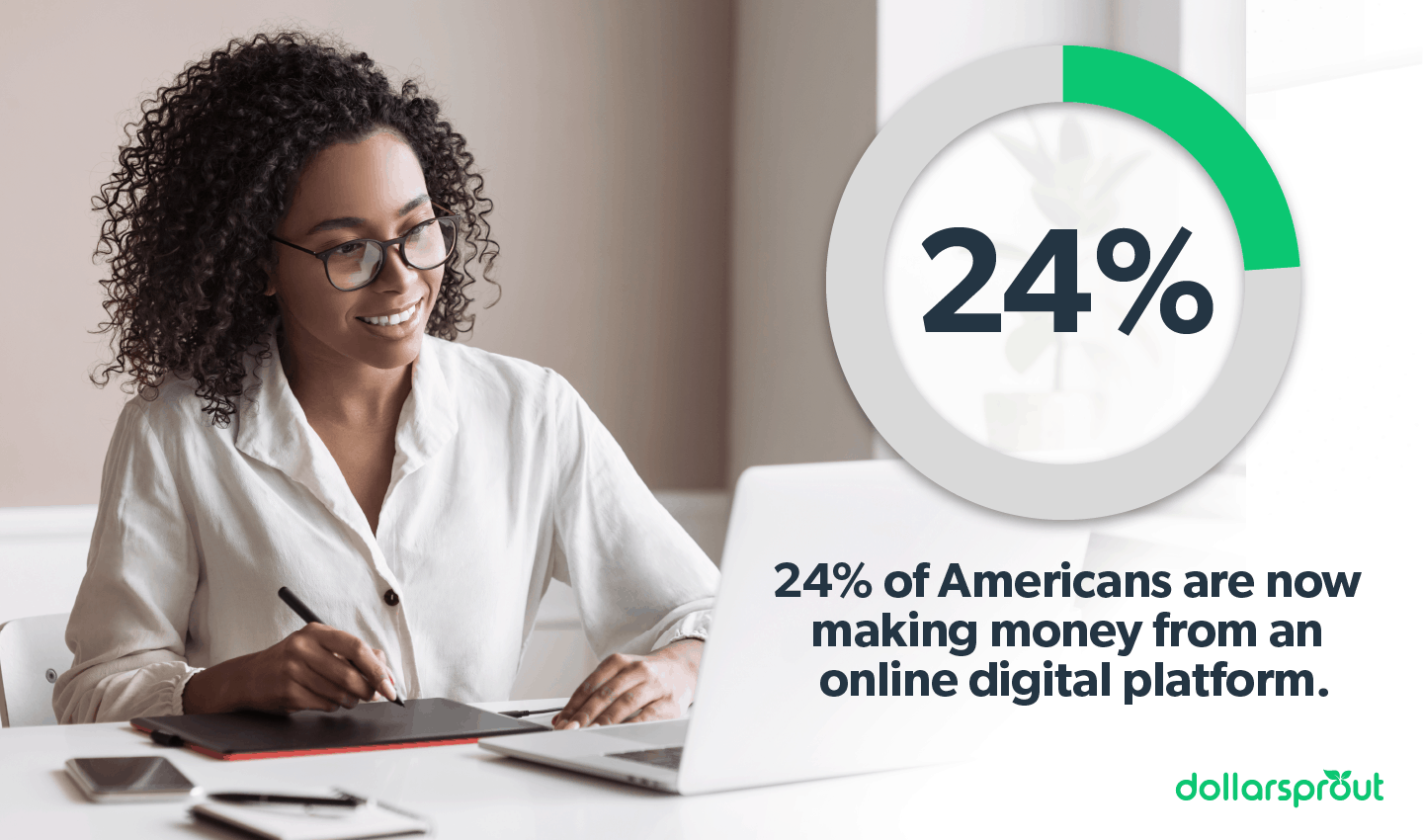 What are User Testing Websites?
The Ecommerce Foundation reports 88% of customers research a product online before buying it, even if they plan to make the purchase in-store. Businesses need to have straightforward websites. They can lose a lot of sales if their website fonts are too small, the colors are off, or if it's hard to navigate.
Website testing companies pay people to test and review websites and apps for cash. The goal is for you to give honest opinions on the layout, design, and overall user experience so the business can improve its site.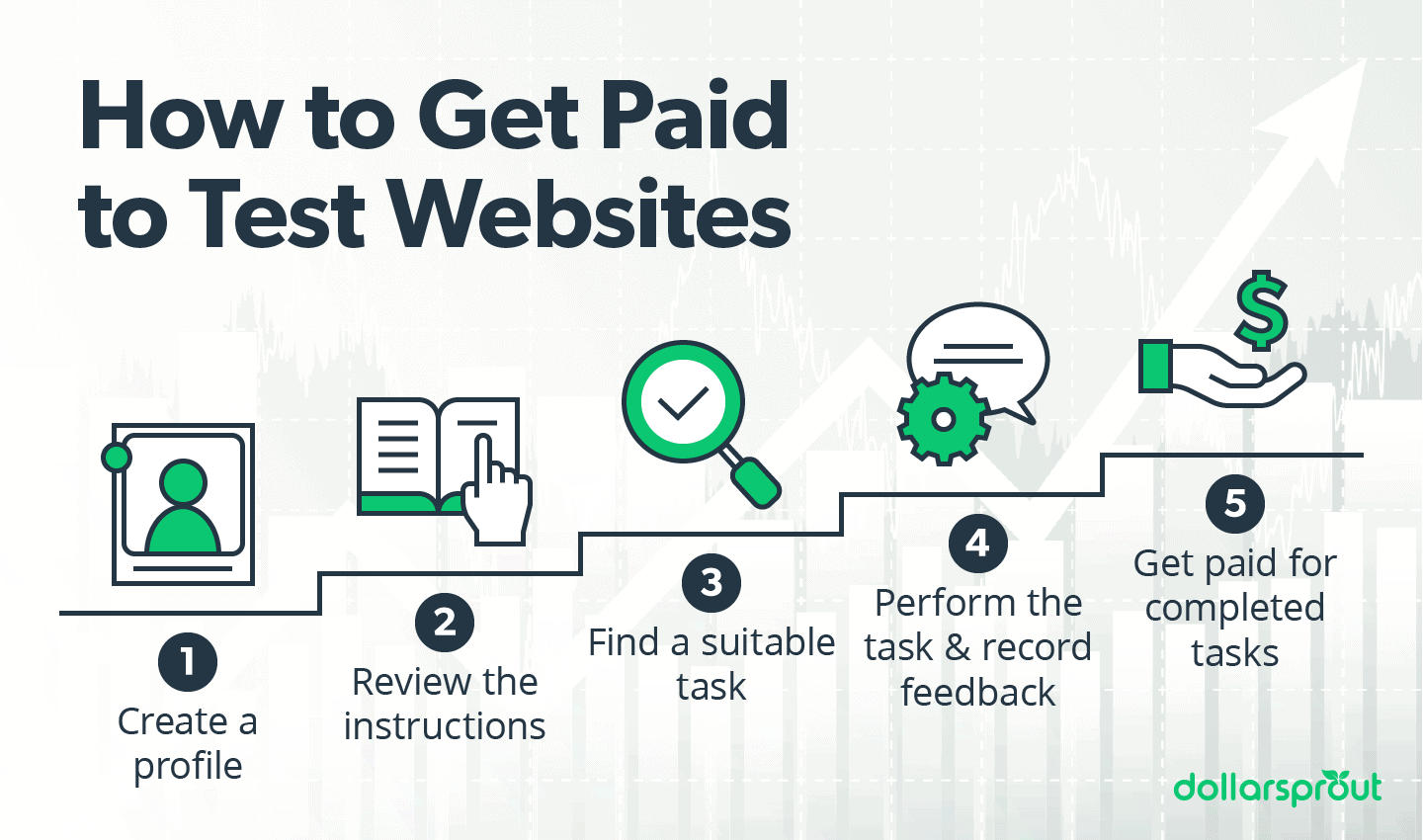 12 Best Places to Find Website Testing Jobs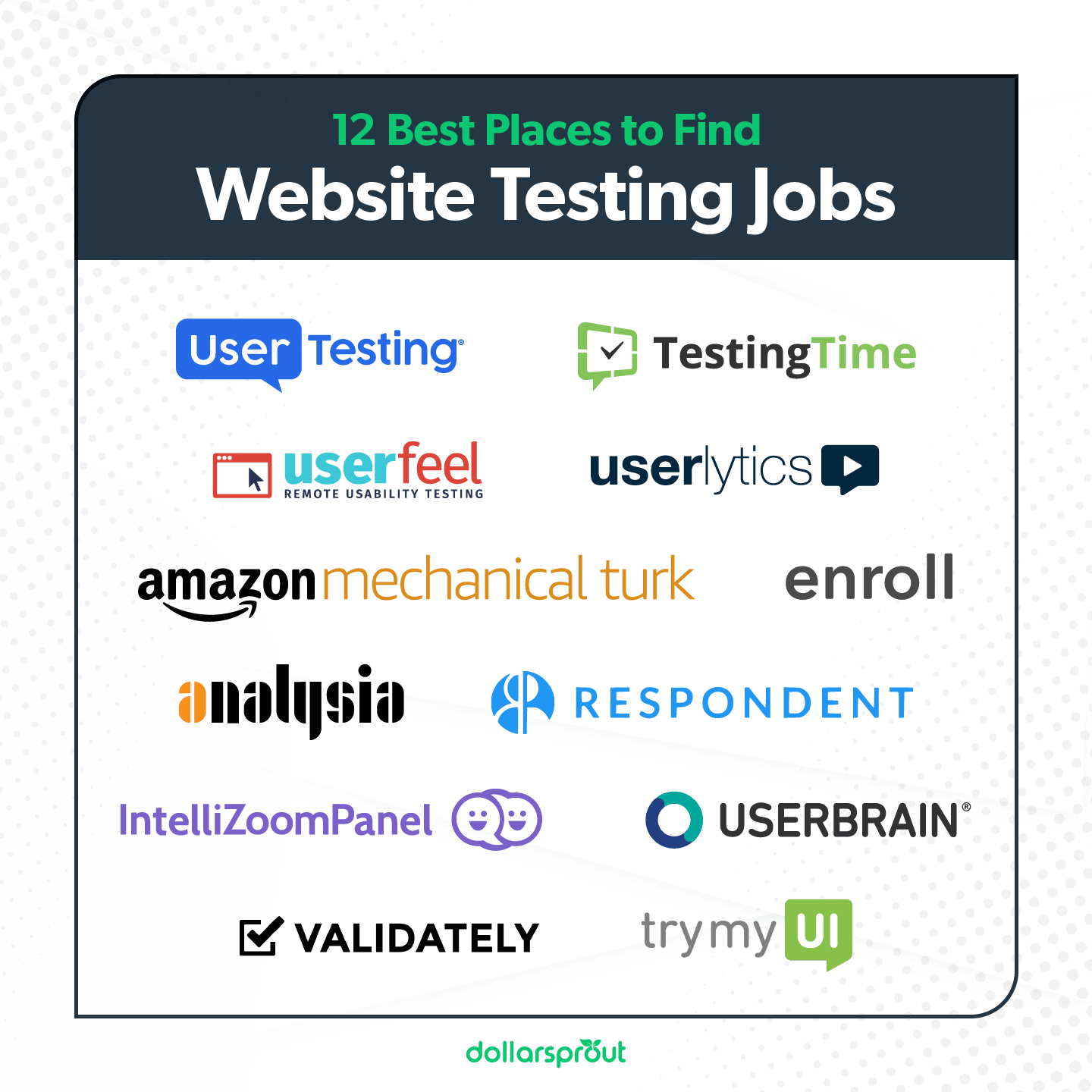 You don't need advanced technical skills or a computer science background to be an online tester. You just have to give honest feedback about the layout, design, and functionality of a website. Here are the best places to get paid to test websites:
1. TestingTime
TestingTime is another online company that lets you test websites for money. Once you fill out your profile, you'll be matched to paid projects.

The tasks last between 30 and 90 minutes. Local on-site testing is an option if you live nearby. Otherwise, you'll work from home and share your testing experience using Skype.

You can earn up to €50 per hour, which equals about $55 USD. Payment will transfer to your PayPal or bank account within 10 days.
2. UserTesting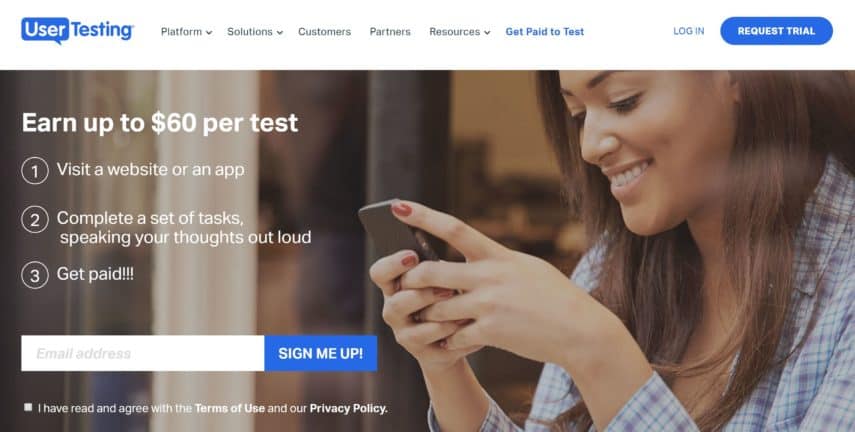 UserTesting has remote website testing jobs for PCs, Macs, and mobile devices including iPhone, iPad, and Android. It works with big-name clients like Microsoft, Evernote, and Wikipedia.

You'll have to complete a sample assignment before getting paid assignments. New tests are available every day, and you can choose between recording your experience or having a live conversation with a customer.

UserTesting jobs pay $10 for each 20-minute recording and up to $60 for your real-time feedback about the usability of the website.

You must be at least 18 years old and have a PayPal account. You'll also need to download a screen recorder on your computer to complete the tasks.
3. Enroll
Enroll builds a social community into its website testing platform. It gives out reward badges to share with your friends and pays you cash for each test you complete. You can look at a sample test on the website to see what kinds of tasks are available, and you don't have to sign up to try it out.

The platform is open to people ages 13 and up, but residents of the European Union must be at least 16 years old. You can use your smartphone, tablet, laptop, or desktop computer.

Enroll doesn't share how much you'll earn with each test, and it uses PayPal to pay testers.
4. Userfeel
You can get paid to test websites and apps from companies like Rakuten, Lowe's, and Target as a usability tester with Userfeel.

You have to do a qualifying test when you sign up, and your results determine how many testing jobs will become available to you as a tester.

Userfeel pays $10 per test which lasts from 10 to 20 minutes. You can get paid through PayPal or with Amazon gift cards.
5. Userlytics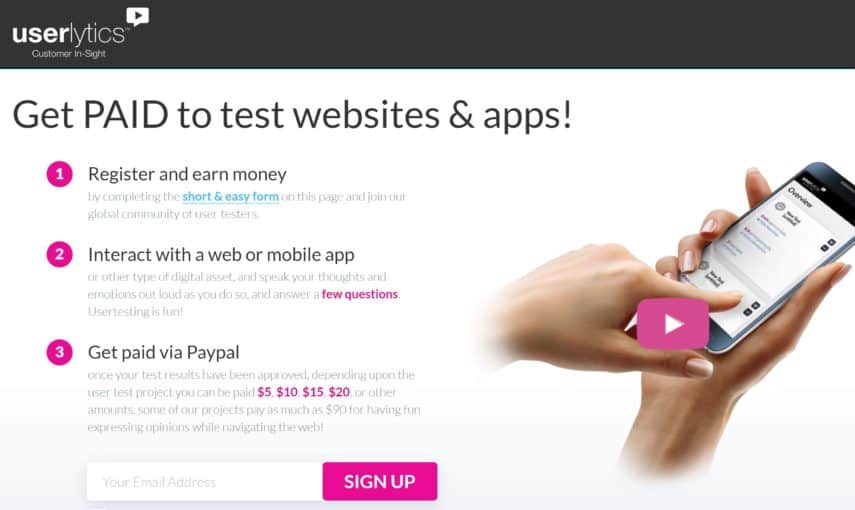 Userlytics hires remote testers to test websites and mobile apps or to view video commercials. You need to install recording software on your computer or use the Userlytics app on your smartphone to complete the tasks.

Pay varies from $5 to $15 per task, though some tasks can pay up to $90 (making it one of the highest paying website testing jobs available).
6. IntelliZoom
IntelliZoom hires remote website testers to review websites for money using desktop computers, tablets, and mobile devices. The signup process is straightforward, and you'll get paid to review websites as soon as you finish with the registration process.

Once you pass the practice test, you'll get emails when a new test becomes available. A task can take 10 to 20 minutes, depending on if it's a simple survey or one that requires you to record your opinions as you test websites.

The pay averages $2 per survey and $10 for studies where you record audio or video. Your earnings can take up to 21 business days to arrive in your PayPal account. Users should proceed with caution because the website says it only pays testers if the client is happy with the recording it receives.
7. Amazon Mechanical Turk
Amazon Mechanical Turk has a variety of paid tasks including testing websites for money.

Each test has a different pay rate, and higher-paying tasks can require special skills to qualify. After you complete the task, Amazon Mechanical Turk pays you in Amazon gift cards or by sending cash to your bank account.

Check out the forum r/mturk on Reddit for tips from other workers on how to increase your earnings.
8. Analysia
Analysia offers opportunities to earn money for testing websites, though it says you shouldn't expect more than a few tests per month. This limitation shouldn't matter if you're active on other sites.

The pay rate is $10 per task which lasts 10 to 15 minutes each, and Analysia sends payment via PayPal.
9. Respondent
Respondent is a good choice for people that get bored from time to time and need to switch things up. Beyond website testing, Respondent will pay testers to take paid surveys and conduct other market research-oriented tasks.

You sign up by connecting your LinkedIn or Facebook profile, and the company matches you to testing jobs according to your location and work history. The average interview length is 30 minutes, and testers earn about $140 an hour for completing the tasks.

Your payment goes to your PayPal account after you finish, but Respondent takes a 5% cut of your pay as a "fulfillment fee."
10. Userbrain
Userbrain requires its workers to install a Chrome extension or download its iOS app.

You can claim new tests every week, and each one takes between five and 15 minutes to complete.

Before you begin, Userbrain will provide instructions on how to use the site and ask you to complete a sample test. The pay is $3 per test, and money is sent via PayPal.
11. UserZoom
You can complete website testing jobs with UserZoom using Google Chrome or your Android or Apple phone.

How much you earn depends on the task, although live remote sessions can pay up to $100. Payment is fast, and UserZoom sends your earnings with PayPal within seven days.
12. TryMyUI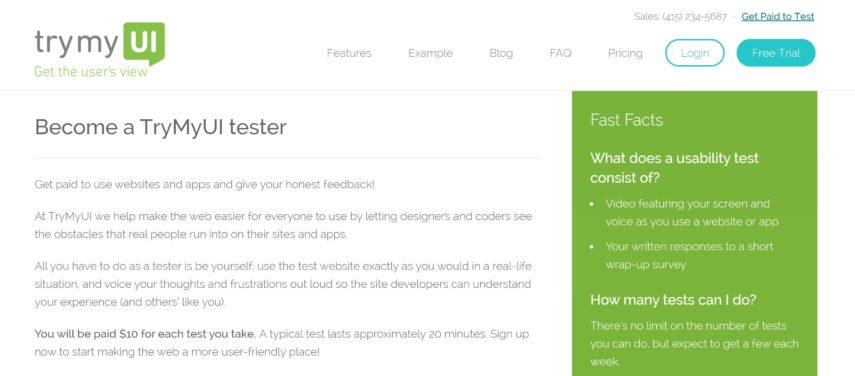 TryMyUI pays you for recording your reactions and frustrations as you use websites. Testers earn $10 for each test, and the company pays you through PayPal every Friday.

The average time for each task is 20 minutes, which makes it ideal for earning extra cash in your spare time.

Related: 13 Ways You Can Get Paid to Test Products at Home
Need a Side Job? Test Websites for Money
Website testing is a great way to make money online. Being a usability tester doesn't take a lot of time or commitment. Plus, you can do it at home or on the go.

You won't make a full-time living from a website testing job, but it's an excellent way to increase your income on the side. And that can give you much-needed cash to cover expenses or help you make extra money to fund vacations or other lifestyle luxuries.