15 Festive Ways to Make Extra Money for Christmas
Advertiser Disclosure
Our readers always come first
The content on DollarSprout includes links to our advertising partners. When you read our content and click on one of our partners' links, and then decide to complete an offer — whether it's downloading an app, opening an account, or some other action — we may earn a commission from that advertiser, at no extra cost to you.
Our ultimate goal is to educate and inform, not lure you into signing up for certain offers. Compensation from our partners may impact what products we cover and where they appear on the site, but does not have any impact on the objectivity of our reviews or advice.
A few extra shifts or a timely side hustle can go a long way toward offsetting the cost of Christmas. Here are a few ways to make extra money this holiday season.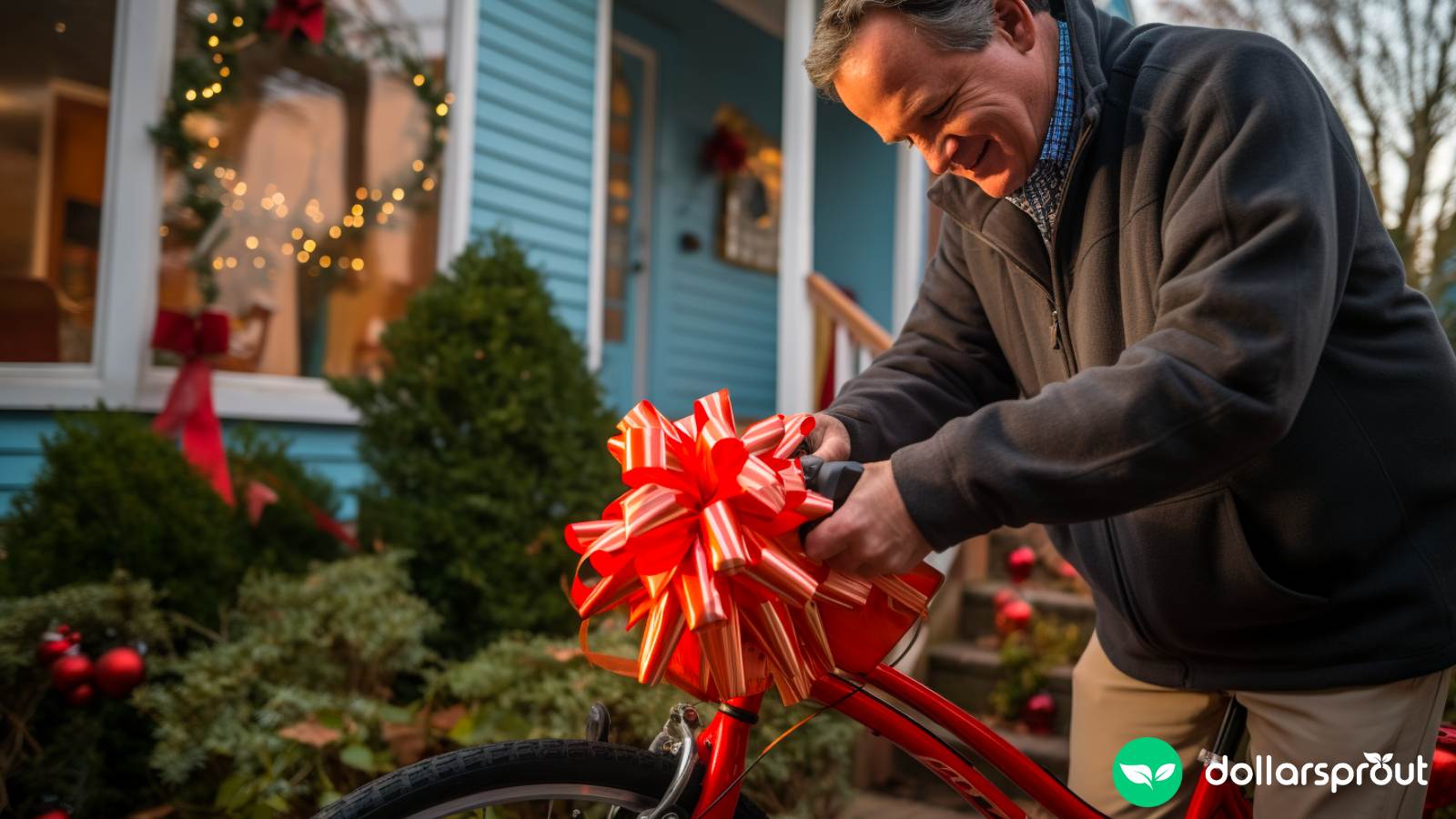 If you've taken more than a few laps around the sun, you know full well that battle lines are drawn in the sand come November 1st.
On one side are the boring folk who actually celebrate Fall.
On the other are the sane people that start preparing for a Yuletide celebration.
But in an age of Grinch-like inflation, decorations, gifts, and celebratory lights don't come cheap.
If you're stuck wondering how you'll pay for it all, we've prepped a list of over a dozen holiday side hustles you can try to earn extra spending money this Christmas season.
15 Best Holiday Side Hustles
If you need extra money for Christmas gifts, consider one — or several — of these options for realistically creating a $250 to $1000 sinking fund you can use to purchase presents in the next 60 to 90 days.
1. Offer a gift-wrapping service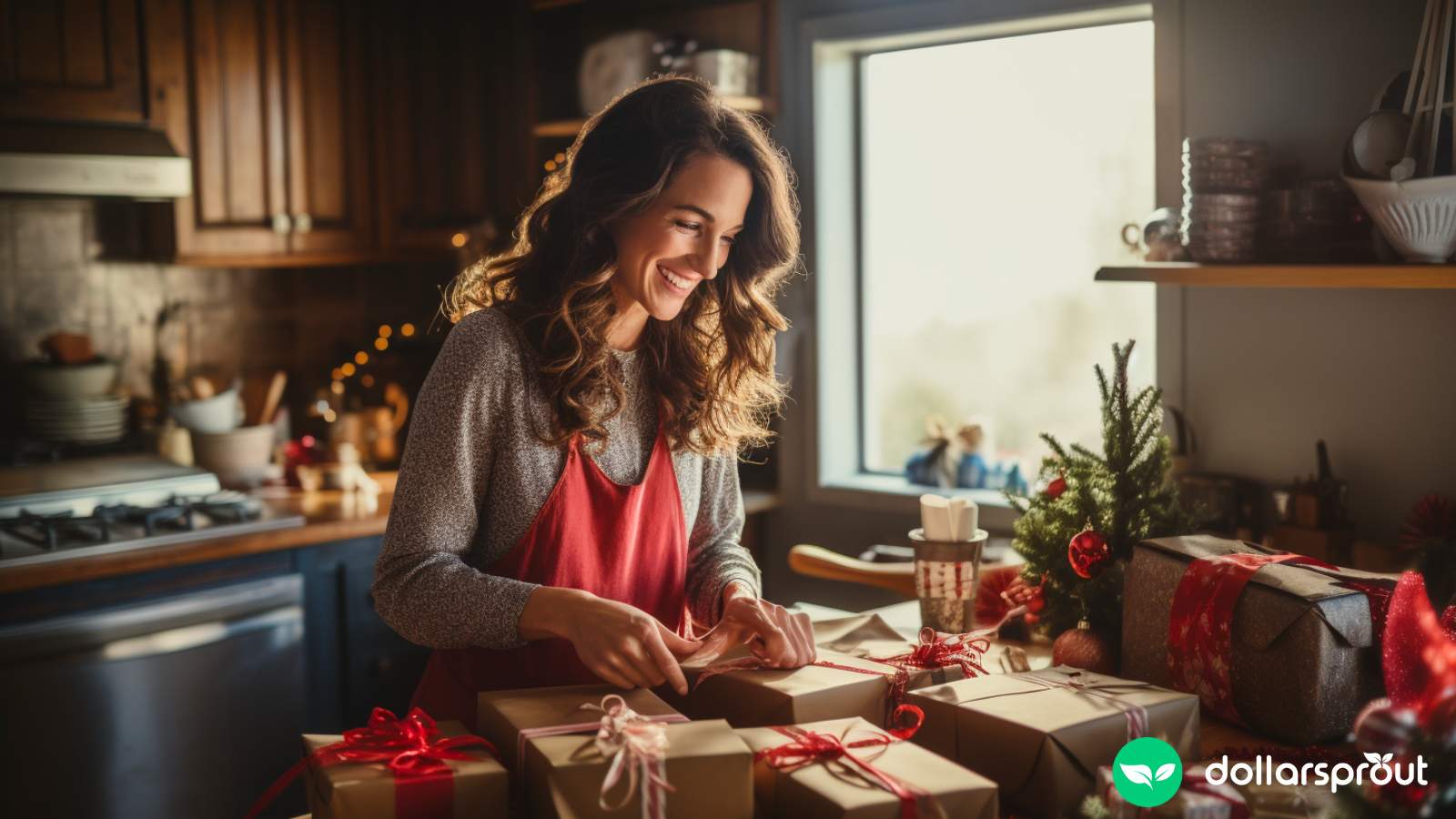 If you're detail-oriented and have a knack for wowing with wrap, showcase your talents to your local audience. Platforms like Facebook Marketplace and Craigslist make it easy to list services catered to those that live around you.
Listing is free, and you can set services, rates, and availability that cater to your own demands.
Merely stock up on the essentials — tape, scissors, gift bags, wrapping paper, etc. — and get creative about how you price your services.
Next-day guarantees, premium wrap, and pick-up and delivery within a certain radius are easy ways to upcharge beyond just a basic wrapping service.
2. Hang holiday lights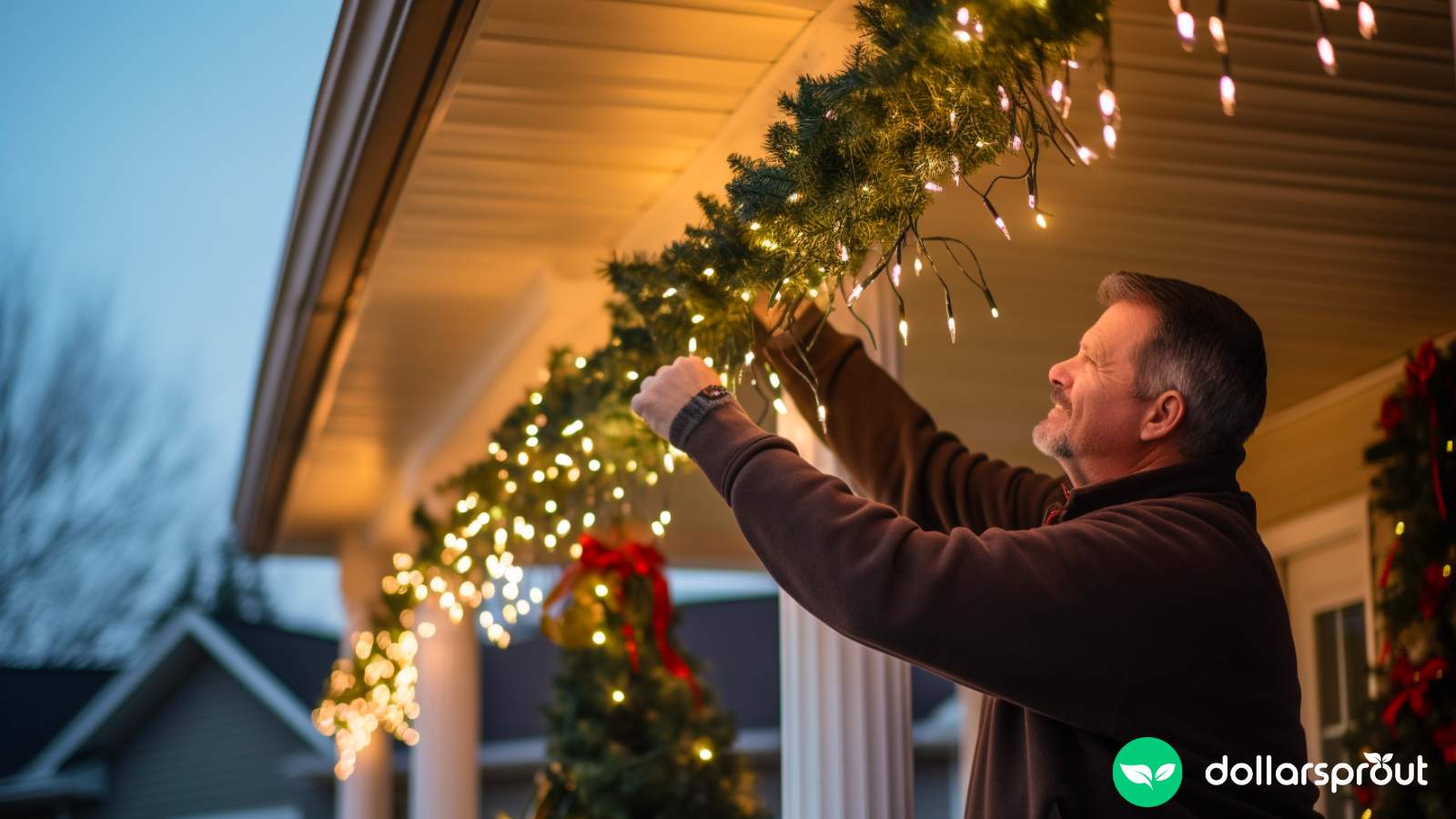 Since light installation isn't usually a year-round gig, there aren't many businesses that offer this sort of service. In fact, there's only 1 small business that offers it within 100 miles of where I live in southwest Virginia.
Unleash your inner Clark Griswold and offer the light-hanging service the people don't know they need. From the elderly and infirm to the young and lazy, there's no shortage of willing clients for the right price. Work with what a client already has, or offer a full-service product that includes an in-person visit, quote, light purchase, and full installation.
3. Have a yard sale
There are still a few perks to having a traditional yard sale that makes hosting them worth your while. Convenience and instant cash on hand.
No packing items and running them to the post office. No having to drive around town and finding safe places to meet. Just haul it all to the front yard and set it out. A few hours on a Saturday morning may free up enough cash to cover all your Christmas spending.
Fleeting are the days where families spent their weekends cruising around town in search of yard sales. As such, it's important to raise maximum awareness of when and where you'll be hosting yours.
🚨 At Least 48 Hours in Advance: Hang several large, readable signs in prominent places near the location, share the event to niche Facebook groups, and post it on yard sale classified sites like Yard Sale Search and Garage Sale Finder.
4. Host a digital yard sale
If you have leftover items from an in-person yard sale, can't physically put one together, and/or can't find a buyer for high(er) value items, look to consign them on relevant niche sites.
While Facebook Marketplace is a great place to start (no fee listings), especially in light of the fact that you can now sell and ship to people outside your immediate area, you may get closer to top dollar at one of the following sites:
Tech: Decluttr
Clothing/Shoes: Poshmark, Mercari
Vintage/Jewelry: Ruby Lane
Handmade: Etsy
Collectibles: eBay
Related: I Spent $100,000 Flipping Pokémon Cards. Here's How It Went
5. Sell unique or handmade Christmas decorations
My wife recently spent $100 on a unique Christmas gift for my mother. A custom-made ornament in the shape of her childhood home. She sent her a few pictures of the home, the designer wireframed the design and sent us "proofs," and a few months later we received the ornament.
My wife loves it, now we wait for Mom.
I don't consider myself the most creative person to have ever walked this earth, so I'll leave it to Country Living to share 69 DIY Christmas Ornament ideas that you can create and sell.
🔔 Tip: Cross-list your handmade ornaments or decorations on your own website (Shopify, WooCommerce, or Wix) or any of these popular selling apps.
6. Get a delivery gig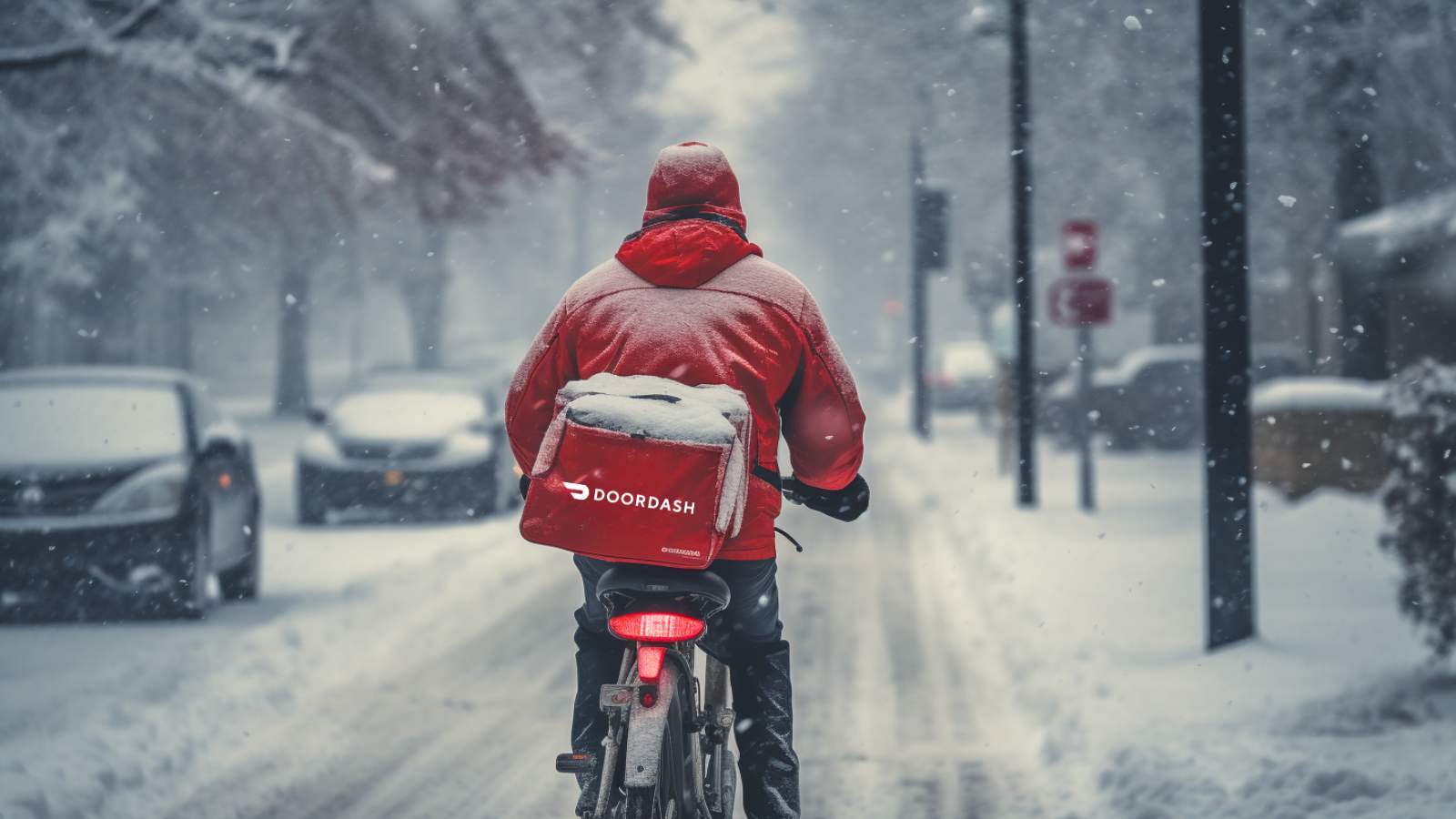 Delivery companies have moved to allow orders to be delivered via car, motorcycle, scooter, bike, or even by foot.
The number of gig economy jobs has exploded in recent years as the pandemic poured gasoline onto an already ignited fire.
Traditional ridesharing gigs such as Uber and Lyft still prevail, but now there's a delivery gig suitable for every personality under the sun if moving people from Point A to Point B isn't your thing.
All of the above are just contractor gigs and won't necessarily come with any benefits. But there's usually no experience required, schedules are often flexible, and you can get started in just days at most places.
If you're looking for something more stable (with opportunities for advancement), check the hiring pages for shipping giants such as UPS, FedEx, and DHL. Seasonal employees can earn up to $42 per hour, and around ⅓ of workers accept invitations to full or part-time roles after the holiday season.
Related:
7. Offer pet-care services
Thanksgiving and Christmas are the two busiest travel seasons of the year. And, sometimes, it's just not feasible, or reasonable, to bring our furry family members with us.
With rates topping $50 per night and vacancies already sitting at slim to none, desperate pet owners turn to independent contractors on sites like Rover or Wag for their dog walking, doggy daycare, and pet-sitting needs.
Set your services, rates, and availability, and voila! You have a near-instant (optionally recurring) income source derived from caring for area pets. I can't think a more enjoyable way to make extra money fast around the holidays.
🐶 Note: Rover and Wag charge a $35 and $50 background check fee, respectively, to become a pet care provider.
8. Pick up a seasonal job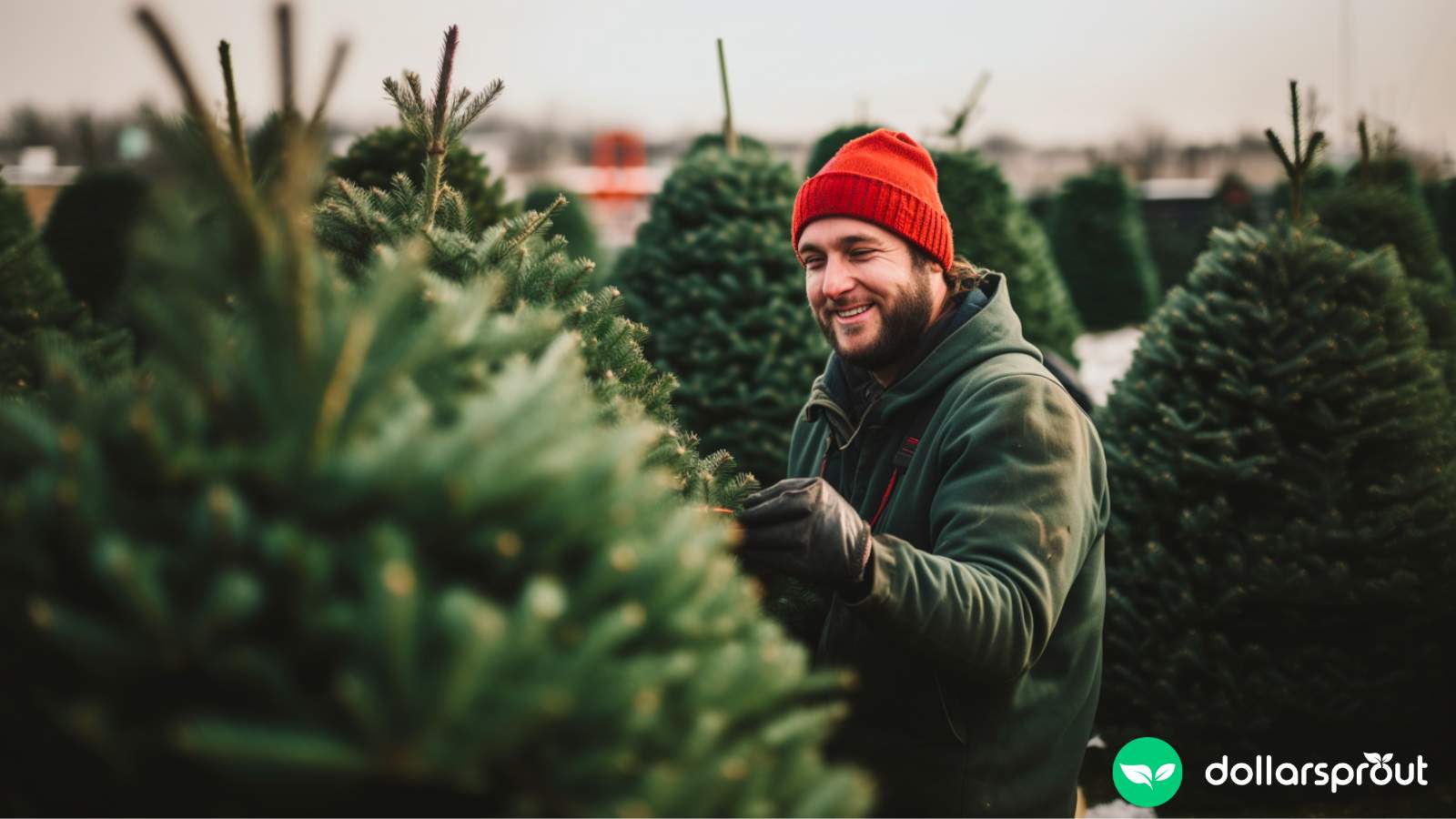 Picking up additional [overtime] hours at your current place of employment is nearly always the wisest financial move you can make to bring in extra cash. An instant 50% raise is hard to outdo just about anywhere else.
If overtime isn't available to you, however, a seasonal job can come a close second.
Dozens of companies are hiring workers for seasonable jobs and they often pay a pretty penny to get applicants in the door. A full-time cashier role that normally makes $12.85 per hour full-time is suddenly worth $18.35 from November until early January.
Local job listings quickly illuminate who needs help (and is paying) the most.
Related: 12 Seasonal Jobs Hiring at $15 per Hour or More
9. Get a mystery shopping gig
Everyone is familiar with the concept of shopping – some of us are too good at it. But if you're one of those weird people who actually enjoy the process, you can get paid to document it.
Enter mystery shopping jobs.
Market research companies recruit independent contractors to participate in paid shopping gigs. Simply put, they need documented insight into a shopper's journey.
Were they greeted warmly?
Did the shopper feel welcome, intimidated, or even harassed by store employees?
Was a store display set up nicely and was it clean/organized?
How easy was it to find a certain item?
Was signage clear, readily visible, and easy to understand?
These are all questions a brand may want answers to when promoting a certain product(s).
If you're going to spend time out and about shopping this holiday season, check to see if any research companies are offering gigs at the stores you frequent. You can knock out two turtledoves with one stone, and your mystery shopping earnings can help offset the cost of gifts for people on your nice list.
10. Sell a service
When you're on short notice, it's best to not try and reinvent the wheel. Odds are someone or some company is in immediate need of a skill or labor that you can provide.
Copywriting, web design, customer support, you name it. If you have a specialized skill or no skill at all, you can list your willingness and availability on sites like Upwork or Fiverr.
They're de facto skill exchanges where independent contractors create profiles, list their experience, set rates, and find needy clients. It can take time to establish a documented history, but for some of you, your resume will immediately sell itself.
Here are some tips for quickly creating an Upwork profile that will land you high-paying gigs.
Related: How to Sell Services Online Like a Pro
11. Housesit
As with pet sitting, there is a peak season when homeowners are out and about. If you're aiming to save up extra money by Christmas, the week of Thanksgiving (really the whole month of November) is your time to shine.
Marketplaces like Trusted House Sitters and House Sitters America connect traveling families with willing house sitters.
Arrangements can vary from just daily check-ins to full-time property supervision [until the homeowner returns]. Create a profile, choose your rates, and set your availability. As far as paid gigs go, this is about as chill as they come. Plus, at an average national rate of $16 per hour, it's not hard to see how Christmas can be covered in just a few bookings.[1]
Related: 11 Best Places to Find House-Sitting Jobs
12. Babysit
I consider myself a patient person, but working from home with three children of my own means I have very little energy left over to even dream of watching someone else's kids. But if your circumstances are different than mine, there's a never-ending need for childcare in this world, and you can be there to help fill the void.
If you set rates at slightly less than someone's entire paycheck, odds are you'll be booked out before you can even finish setting up your profile on sites like Care.com or Sittercity.
Or, forego platforms that charge a fee and cross-list your services on Facebook Marketplace, Craigslist, and other local classified boards.
13. Use AI to help businesses with content creation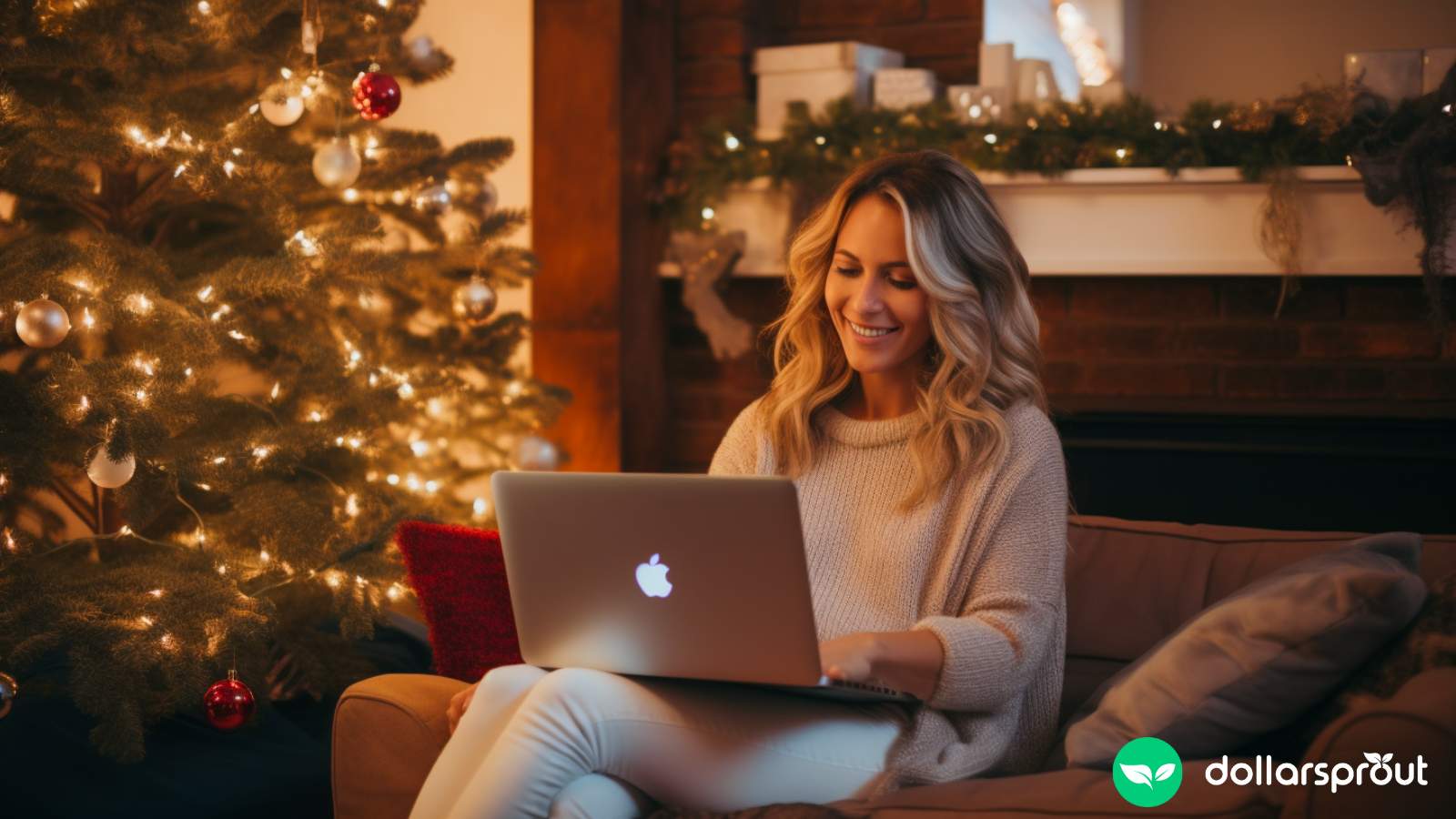 There's a lot of hype around AI right now, and for good reason. While some of the hype will inevitably fade as the layperson realizes it's still kind of clunky to use, there are use-cases where the technology, however limited, is ready to go right now. Content creation is definitely one of those use-cases.
Blog posts, email marketing, ad copywriting, marketing material, conversion rate optimization, I could go on and on. Start by brainstorming a list of services you could offer and then start looking for freelance virtual assistant gigs.
If you're going to be using AI to create content, be transparent that you intend to do so. Some companies are specifically looking for people trained to enter prompts on things like ChatGPT (can quickly get work done at scale), while others are not yet ready to incorporate AI into their workflow. You'll burn bridges very quickly as a freelancer if you get caught using AI when it's not welcome, so just don't do it.
Related: 50+ Legit Ways to Make Money Online from Home
14. Advertise non-standard maintenance services
Starting a successful business ultimately comes down to addressing a pain point for consumers. Sometimes those pain points can be quite literal: the ache in your back you get from shoveling snow.
If you like spending time outdoors and don't mind the occasional (frequent?) physical labor, there are some surprisingly basic needs that make good money in the fall and winter seasons.
Driveway snow removal, roof ice and snow removal, pre-storm treatments (salting and brining), leaf bagging, and even winter house prep services (turning off unused water sources, draft prevention, firewood supply) are all low-competition areas that can bring in big bucks in a short amount of time. Plus, they're all things you can do on weekends if you've got spare time, and there isn't a tremendous startup cost associated with any of them.
Related: 20 Low-Cost Online Business Ideas With High Profit Potential
15. Become a ho ho handyman
The holidays can be stressful in so many ways. Businesses are often closed to allow employees more time with their families. But that often means less help is available when something breaks around the home or someone needs a TV or modem setup and doesn't know where to start.
If you're techy or have a knack for fixing anything broken, create a profile on one or several handyman sites such as TaskRabbit, Thumbtack, or Agent Anything.
Moving large items, furniture assembly, quick home repairs, TV or shelve mounting, and cleaning are just some of the hundreds of tasks consumers need help with on a daily basis (but don't necessarily want to pay contractor or top-shelf retailer prices to get it done).
Related: 19 Best Places to Find Small Task or Micro Jobs
Other Christmas Money Ideas
Sometimes the time required for a even simple side hustle is asking a little much. Here are a few ideas for earning Christmas money in a few hours or less.
Host a Christmas-themed bake sale
Create and sell holiday-themed merchandise (ugly sweaters!)
Donate plasma (up to $100 per visit!)
Start Planning Now
With the average American planning to spend $875 on Christmas this year, you start to get an idea of how quickly things start adding up.[2] If side hustling isn't going to cover costs (or you're prone to overspending), choose to borrow via low-interest debt — like a small personal loan or a paycheck cash advance — versus the high-interest debt associated with credit cards.
The only gift worse than coal is a sack full of holiday debt.
Set a Christmas budget, plan out your gifts, and enjoy the season instead of fretting about how to pay for it all.
Related:
---
Sources: