9 Gifts You Should Never Buy as Christmas Presents
Advertiser Disclosure
Our readers always come first
The content on DollarSprout includes links to our advertising partners. When you read our content and click on one of our partners' links, and then decide to complete an offer — whether it's downloading an app, opening an account, or some other action — we may earn a commission from that advertiser, at no extra cost to you.
Our ultimate goal is to educate and inform, not lure you into signing up for certain offers. Compensation from our partners may impact what products we cover and where they appear on the site, but does not have any impact on the objectivity of our reviews or advice.
People have the best intentions when shopping for the holidays, but sometimes it's best to not give than to give Christmas presents that could end up trashed or considered insulting. Don't gift these if you want to err on the side of caution.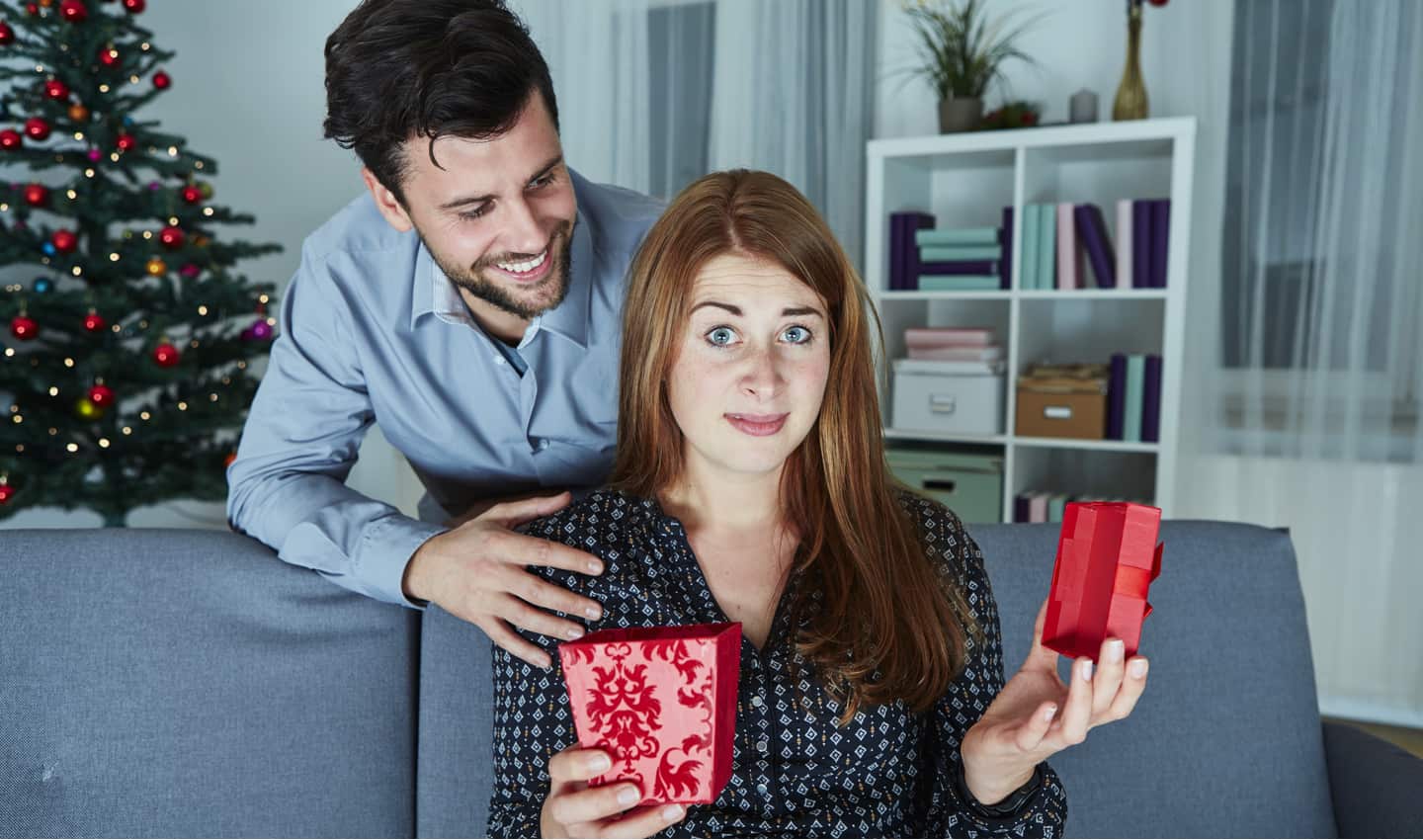 I have an aunt who loves to get Christmas gifts for everyone.
Shopping for presents is actually her favorite part of the holiday season, but she doesn't actually put a lot of time into thinking about the gift receiver.
As a result, her gifts are always the first to be donated to Goodwill in the new year.
People have the best intentions when shopping for the holidays, but sometimes it's best to not give than to give Christmas presents that could end up trashed or considered insulting.
Christmas Gifts You Should Never Give
Many people say you shouldn't be ungrateful, but these Christmas gifts can create tension between the giver and receiver.
1. Exercise equipment
If we learned anything from the great Peloton debacle of 2019, it's that exercise equipment doesn't make a good Christmas gift.[1]
Giving exercise equipment of any type or for any purpose can give the impression that you think the gift-receiver is unfit, unhealthy, or needs to lose weight, even if that's not what you're going for.
Unless the person you're shopping for explicitly asks for some kind of athletic gear, steer clear of the sports aisle.
Related: 33 Christmas Gift Ideas for Under $25
2. Anything "For Dummies"
The "For Dummies" series is a popular selection of books to help anyone no matter where they're starting from. But giving someone a gift that implies they're dumb is not the message you want to send on Christmas.
Take it from Darko Jacimovic, co-founder of WhatToBecome.
"By far, one of the worst Christmas gifts I've ever received was the book 'Cooking Basics For Dummies' from my grandma," Jacimovic said. "This happened a week after I had sent her some goulash I made, based on the recipe from a famous, world-known chef."
Instead of insulting your loved one's intelligence, give the gift of self-improvement in another way. Try a bundle of classes from CreativeLive.com or an all-access pass to MasterClass.com.
Related: 5 Financial Mistakes to Avoid This Holiday Season
3. Collector's Items
Don't risk getting the Star Wars enthusiast a Star Trek shirt or a sports fan the jersey of a player they don't like.
Unless you're also very knowledgeable about the genre or get a request with a link to the item, skip giving collector's items as gifts.
You could end up like Christian Antonoff's wife, who got what she thought was the perfect gift but was just slightly off.
"I had been telling my wife about all these cool DC comics," Antonoff said. "She got me a Marvel Studios' boxset with 12 paperback novels about the Marvel Cinematic Universe."
Antonoff spent the rest of the day thanking her and pretending to be excited about books he had no interest in reading.
If your loved one is a fan of something, there's no shame in simply asking what they'd like to add to their collection. You can still surprise them or get creative, but you'll do it with a clearer direction.
4. Clothes

Buying clothes as a gift runs the risk of getting something that's not their style or doesn't fit right.
Even best friends can have differing opinions on fashion. Melanie Musson, writer at Insurantly, said her best friend thought she'd given her the perfect gift.
"The gift was thick, soft fabric, all folded up with a belt around it," she said. "I was so excited and exclaimed, "Oh great! I seriously was just needing a bathrobe! Everyone else burst into laughter, and my friend told me it was a coat."
Don't waste your money on clothes they may not like. The most fashionable gift is a gift card to a store they like.
Related: 11 Best Shopping Apps to Save Money on All Your Purchases
5. Time-restrictive gifts
Tickets to a concert or a family vacation might sound like a great surprise, but not if it puts extra pressure on the person to attend if they can't afford the miscellaneous spending or don't have the time to go in the first place.
If you're going to give an experience as a gift, make sure you know the gift receiver's schedule ahead of time. Or buy open-ended tickets so they can pick the most convenient time for them.
6. Tchotchkes
These are the trinkets and tokens that serve no function but sit on a counter or shelf as decor. And most of the time, your tchotchkes are not going to blend well with the person's design aesthetic.
Avoid giving gifts that don't serve a purpose, even if you're getting a great deal. These items are likely to end up being returned or sent to the donation pile.
If you want to give something decorative or you're looking for ways to save money on your Christmas shopping, think small. A jewelry dish or soap dispenser can be a great accent while being truly functional.
7. Anything you can buy in bulk
On the opposite end of the spectrum, don't get anything too useful. Unless you're giving toilet paper and Ramen to a college student, any bulk gift is probably not a good present.
You might think you're helping by giving a practical gift you know will get used, but sometimes it can be insulting to the receiver. They may get the impression you think they can't afford basic necessities.
For a sensible gift that everyone loves, you can rarely go wrong with food. Whether it's homemade baked goods, a gift card to a restaurant, or a basket full of snacks, edible gifts are always useful.
8. Pets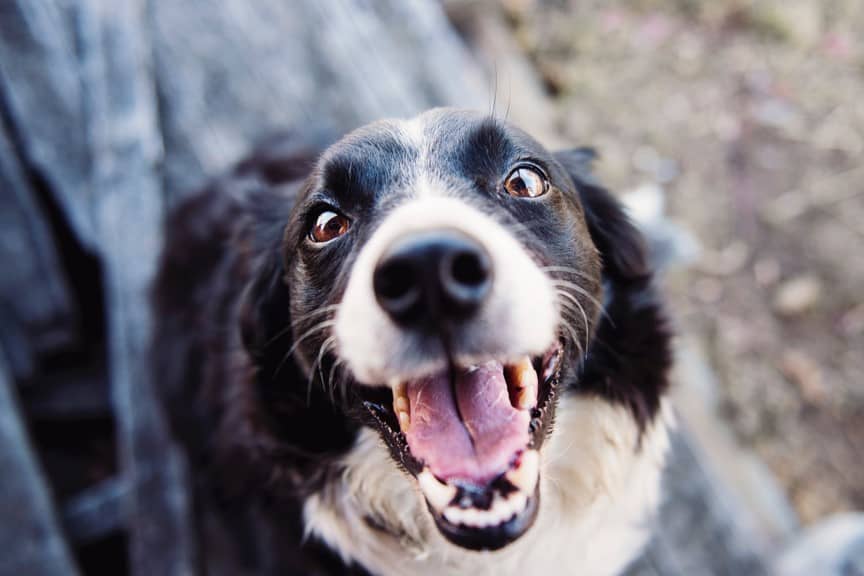 A pet is a life-changing commitment, not a Christmas gift. The average lifespan for a pet is 8 to 10 years for a dog and 13 to 17 years for an indoor cat. That means caring for another life for a decade or longer.
Even if you know the person wants a pet, by giving them one as a gift you take away their ability to choose the right pet for them. They may want to rescue a certain kind of animal or buy it from a special breeder. You may get a breed or size that doesn't work with their family.
Instead of getting a pet, get a gift for their future pet. If you know the person wants a dog, get a fun collar. Or if the person is getting a cat, get them some catnip.
9. A car
Don't be tempted by commercials that make buying a car look like a great Christmas gift. Cars are expensive and making a major financial decision like that without consulting the person you're buying it for can be devastating.
Plus, those giant bows can be expensive, and it's unlikely you're ever going to be able to use it again.
If you really want to wow your significant other with something big, opt for a new grill or a luxurious blanket they can cuddle with in the winter. You can still do something unique and special without taking on debt.
Make the Thought Count
Don't feel pressured to get something for everyone if you can't come up with meaningful gifts for them. Holidays are about spending time with the ones you love. Your friends and family will appreciate a gift card or handwritten letter more than anything on this list.