9 Best Online Jobs for Teens that Pay Well
Advertiser Disclosure
Our readers always come first
The content on DollarSprout includes links to our advertising partners. When you read our content and click on one of our partners' links, and then decide to complete an offer — whether it's downloading an app, opening an account, or some other action — we may earn a commission from that advertiser, at no extra cost to you.
Our ultimate goal is to educate and inform, not lure you into signing up for certain offers. Compensation from our partners may impact what products we cover and where they appear on the site, but does not have any impact on the objectivity of our reviews or advice.

Being a teenager can get expensive.
From clothes to shoes to the latest smartphone, there's so much to keep up with. That doesn't include going out with friends or saving for things like a car.
Many parents can't or don't want to pay for all their kids' expenses, especially if they're saving for college.
More teens are looking for online jobs to help pay for this, especially if they don't have a car or can't drive yet. Many also have busy after-school activities and need a flexible schedule.
Fortunately, there are plenty of options for teenagers 13-18 to choose from.
Writing Jobs For Teenagers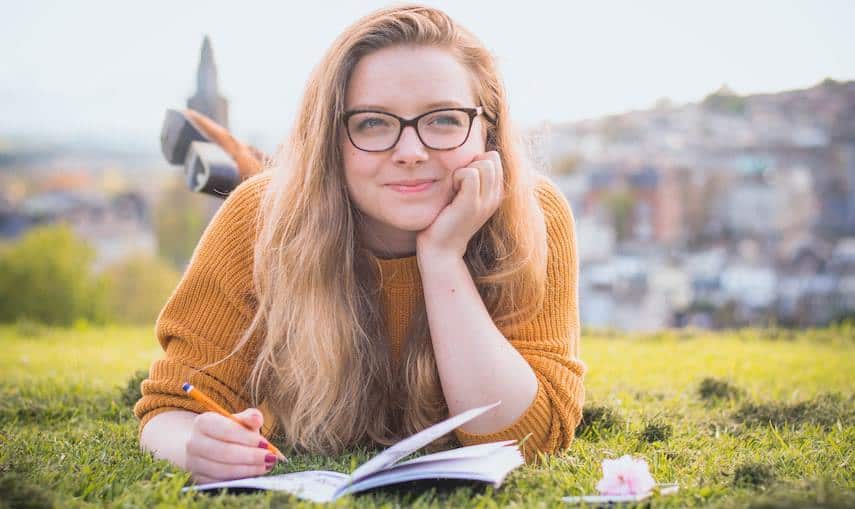 Freelance writing can be a perfect online job for teens because you can fit it around your schedule. You're probably used to writing assignments at school, so why not get paid for it?
Upwork
Age requirement: You must be at least 18 years old to use Upwork
On Upwork, you can search for gigs that match topics you're interested in and respond to projects and jobs from businesses. The rate varies from gig to gig, but many freelancers can earn a decent hourly rate on Upwork and gain repeat clients from it.
The more you work for a client, the higher your rate can be. It's also a good way to build a portfolio.
Upwork does charge a fee to use their site which varies depending on the client. The overall structure is based on your lifetime billings with each client:
20% for the first $500 billed
10% for total billings of $500.01 to $10,000
5% for total billings above $10,000
Upwork isn't just for writers. Other categories include marketing, web development, customer service, and graphic design. Bid on projects across several categories to find what most interests you.
Fiverr
Age requirement: Teens 13 years and older can use Fiverr
Fiverr is an online freelance marketplace where you can buy or sell services for as little as $5.
Jobs on this site are referred to as "gigs." Typical gigs include graphic design, digital marketing, writing and translation, video and animation, programming and tech — basically anything that you can do online.
You can price your gigs however you like, and the starting price can be higher than $5. If you're just starting out, you might want to offer lower prices at first and increase them as you get reviews and experience. Another option is to offer your basic service for $5 and have higher tiers or packages at a premium price.
Fiverr isn't just great for teens who want to get started with freelance writing. If you're good at design, making videos, playing an instrument, or a host of other skills, you can make decent money offering your services on Fiverr. Check out the site to see what kinds of services other people offer.
Textbroker
Age requirement: You must be at least 18 to find work on Textbroker
Textbroker doesn't pay as much as other freelance platforms, but it's still a good way for teens to make extra money. Writing on a site like this means you'll get a lot of good practice. You'll also build a portfolio you can use to pitch higher-paid writing jobs.
Your fee depends on whether the job is an OpenOrder, DirectOrder, or TeamOrder:
OpenOrders pay per word, but the rate also depends on your quality rating level. You can choose from thousands of orders at your preferred quality level.
DirectOrder is an order that is sent directly to you. This could be because a client has worked with you before and wants to work with you again, or because they've seen your profile and are impressed enough to reach out to you. If you have a Direct Order, you set your own rate per word.
TeamOrders are for working with the same clients consistently. These projects are open to any author on your team on a first-come, first-serve basis. The client sets the rate per word for the whole team, and there is no limit to how many teams you can join.
Start a Blog
Age requirement: The minimum age to start a blog is 13
Blogging isn't just for adults. If you're a teen who's passionate about a topic or wants to share your thoughts and opinions, you can start a blog. It's easy and nearly free to create your own blog, and it has some income-earning potential.
You might want to work on this one with your parents or legal guardians, asking their assistance on things like proofreading, answering emails from companies or brands that might want to advertise on your blog, or even help promoting what you've written across their social networks. The more visitors you have to your site, the more money you can make.
Want to see how we built a profitable blog?
In this FREE 7-day email course, you'll join 50,000+ other readers in:
Seeing the exact steps we took to earn our first $1,000 blogging (and beyond).
Starting your own blog (and learning how to write epic, money-making content).
Tutoring Jobs For Teens
Tutoring jobs are a great way for teens to make extra money. If you enjoy helping other students learn, here are the best tutoring sites that hire teenagers.
SameSpeak
Age requirement: Teens must be at least 16 years old and speak fluent English
SameSpeak pays you to teach students from other countries on how to speak English. The students have formal English lessons, but they learn faster by conversing with a natural English speaker.
To work for SameSpeak, you must be at least 16 years old, have a computer with high-speed broadband access, a headset with a microphone, and a Skype account.
The coaching sessions last 30 minutes, and the pay is $10 per half hour that you complete. Once you have $100 in your account, you can withdraw your earnings via PayPal.
SkimaTalk
Age requirement: You must be 18 years old and a native English speaker
This site is similar to SameSpeak but with SkimaTalk, you conduct 25-minute sessions with students via Skype. Teachers earn an average of $15 per hour and are paid via PayPal once per month.
After you sign up for an account and complete your profile, you'll need to complete a few simple tests. Once you're approved, you can set your availability and rates and begin teaching.
In order to teach with SkimaTalk, you must be 18 years or older. You'll also need the same equipment as with SameSpeak — high-speed internet, headset, microphone, and a Skype account.
Other Legit Ways for Teens to Make Cash Online
Tutoring gigs and paid surveys aren't the only ways for teens to make money online. Here are some more ideas for your teen to start earning their own money.
Online survey sites for teens
Companies are constantly trying to improve their products for the next generation of buyers. And they're willing to pay for valuable opinions to help them do so. That's what makes paid online surveys one of the best online jobs for teens today.
Some people are put off by survey sites because most only pay a small amount. However, they're a super-easy way to make extra money while binge-watching the latest Netflix series, and they are real online jobs for teenagers that pay.
Swagbucks
Age requirement: Teens as young as 13 can use Swagbucks
Swagbucks is one of the most popular survey sites around. According to their website, they've paid out over $288 million to users, and they give away over 7,000 gift cards every single day. It's free to join, and the surveys range in point value from 1 to 1000 SBs. The number of points you need depends on which prize you choose. Most of the surveys pay at least 60 Swagbucks, and 500 Swagbucks will get you a $5 Amazon gift card. Parents can monitor their younger teens' accounts to help keep track of points earned and activities or surveys offered.
They also offer a free $10 sign-up bonus for new members.
Read our Swagbucks review for more details on how to earn with this app.
Survey Junkie
Age requirement: You must be at least 18 years old
Survey Junkie is another online survey site where you answer questions and give your opinions.
For each survey you complete, you receive points. One hundred points equal $1, and once you get 1,000 points ($10), you can redeem them for PayPal cash or free gift cards.
Surveys take anywhere from 1 to 20 minutes to complete. Typically, the longer the survey, the more points you can earn. To learn more, check out our Survey Junkie review.
CashCrate
Age requirement: The minimum age for CashCrate is 13
CashCrate is another survey site pays cash for taking online surveys.
New surveys are available daily. CashCrate will also send you surveys based on the demographic information in your profile. So in order to get the best-paying surveys, make sure your profile is complete.
Parents might need to help younger teens complete their profiles and review any surveys prior to their children completing them.
CafePress
Age requirement: You must be at least 13 to use CafePress, and teens between 13-18 must have parental supervision
CafePress is an online gift shop that sells items like T-shirts, coffee mugs and water bottles. You design and create items to sell, and they do the marketing for you. Their categories include:
Men's clothing
Women's clothing
Baby clothing
Accessories
Home and decor
Drinkware
Stationary
Stickers and signs
You can design your own products by using the 'Design Your Own' section on the website. Select the product that you want to design and use the CafePress design tools to produce the item.
The amount of money that you make depends on how much markup you put on your items. You get to choose how much to charge, so it's entirely up to you, and you'll earn 5-10% of the sale price for each item you sell. Because the profit margin is so low, it's a good idea to promote your products on social media networks.
Instagram
Age requirement: You must be 13 years old to have an Instagram account
Instagram isn't just a place to share photos of your food or your dog. It's also a platform that you can use to earn some serious cash. In fact, some of the biggest Instagram influencers can earn thousands of dollars per post.
The amount of money that you are able to make depends on how many followers you have, how engaged they are, and the size of your influence. You can make money from partnering with brands, sponsored posts, affiliate marketing, or selling your own products or services.
Parents should keep an eye on their teens' Instagram accounts for inappropriate comments, followers, or direct messages, and they should be involved in negotiating with any companies who want to partner with the account.
Care.com
Age requirement: You must be 18 to enroll with Care.com, but teens between 14-17 can join as a Teen Provider as long as a parent or legal guardian becomes a registered user
When you create a free account with Care.com, people searching for babysitting, house cleaning, pet sitting, and other in-home services will be able to find your profile. In order to stand out, you'll want to include your location, years of experience, certifications (ex., CPR, First Aid), and availability.
You set your own rates. Keep in mind that teens who are new to babysitting or pet sitting should charge less than adults with years of experience. If you're unsure what your teen should charge, you can use Care.com's calculator to figure that out. You can also see what other people in your area are charging.
Rover
Age requirement: You need to be at least 18 to register with Rover
Rover is the self-described nation's largest network of pet sitters. If you're interested in making money through pet sitting, boarding, dog walking, and doggy daycare services, this is a good place to start. You can even offer house-sitting services through Rover.
Providers set their own rates and criteria for the pets they'd like to work with, and they can offer one or a combination of services. They also set their own schedules, making this a great job for busy high school seniors looking for part-time work.
You can learn more about Rover and how to get started in our review.
Sitter City
Age requirement: You must be at least 18 years old
Similar to Care.com, Sitter City offers babysitting, nannying, pet sitting, or other caregiving services. Sitters can set their own rates, availability, and the services they provide.
To get started, create a free profile and answer a few questions about yourself, your services, and your rates. You'll also want to be specific about your location and how far you're willing to travel.
People looking for sitters will search based on their location and services needed, and you want to show up in as many search results as possible. How much you earn will be based on how many clients you have, where you live, and the rate you set.
Etsy
Age requirement: Teens 13 years old and older can use Etsy, but those under 18 must have permission and supervision of their parent or guardian who is the owner of the account
Etsy is a site where you can sell unique, handmade, or vintage items. If you're crafty or artsy, this is a great place for them to sell their goods.
Most people think you have to know how to knit or create jewelry to make money on Etsy, but that's not necessarily the case. Teens who are good at graphic design can create and sell printables on Etsy, and those digital products can provide a good income.
Take Julie from for example:
If you're interested in selling printables on Etsy, consider taking a course like this one from Julie at Gold City Ventures. Julie makes thousands of dollars per year selling bachelorette-themed printables on Etsy. While your printables will probably be a little more G-rated, the principles she teaches still apply.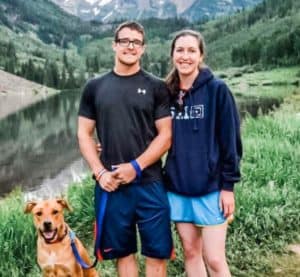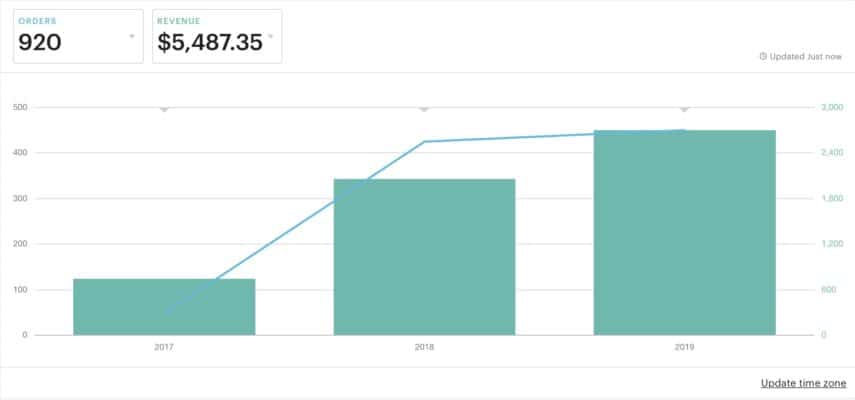 Whether you sell digital products or physical goods, the amount of money you make depends on what you sell, the margins you can create on the materials, and how much people are willing to pay for your items.
Slice The Pie
Age requirement: It's not immediately clear what the minimum age is to join Slice the Pie, but some sources say it's 13 years old.
Slice The Pie is a website that pays people for reviews. You can review songs, clothes, commercials, and more before they go live. Your feedback helps artists, record labels, and brands make important decisions about their products.
Some reviews will pay you more money than others, which you'll see on the Category page. You'll also get paid more depending on the quality of your review and your star rating on the site. For example, a 1-star reviewer earns $0.03 per track review, while a 5-star reviewer makes $0.15 for each track reviewed.
You can cash out to receive money via PayPal once your account reaches $10. You also get bonus points for referring your friends. For younger teens, parents should be monitoring what their kids are reviewing.
Voices.com
Age requirement: Teens as young as 13 can register with the site as long as parents or legal guardians manage the account and agree to comply with the terms for keeping kids safe online
Voices.com is a free online marketplace that connects voice actors with clients who need their talent. Employers post opportunities, and the actors submit audition recording along with a quote to the prospective clients.
Voice-over actors can find work doing commercials, podcasts, video games, and radio. This is a good way for teens who are interested in broadcasting, acting, or entertainment to find part-time work and learn about the industry.
The rate per project varies. This is a perfect job for teens who love theater or acting out scenes with friends.
Teen Jobs: Tips For Getting Started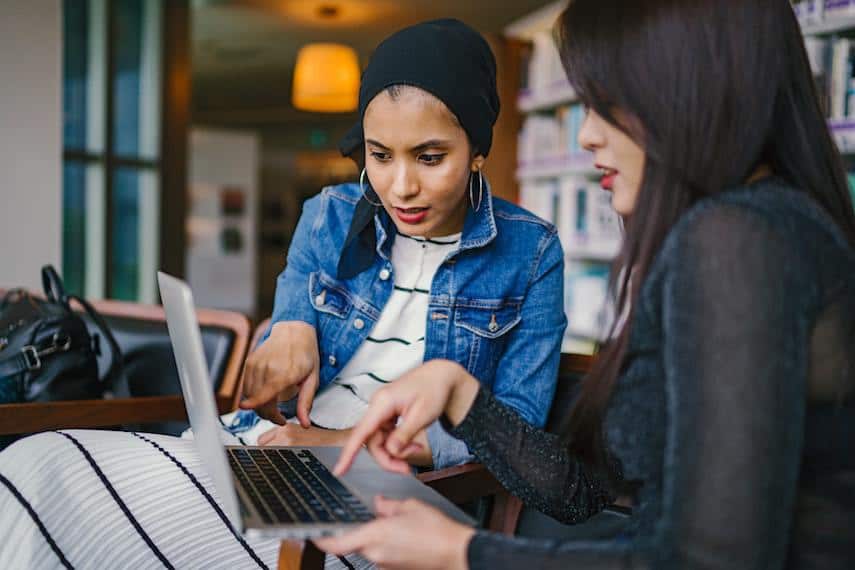 Keep these tips in mind when searching for the best ways to make money online as a teen.
Get a PayPal account
Most online jobs sites pay via PayPal. In order to accept payments, you'll need to sign up for an account of your own.
Setting up a PayPal account is easy. In order to complete your account, PayPal will send a couple of small deposits to your bank account and have you verify the amounts. That means you need to set up your account ahead of time. If you wait until you're ready to transfer your earnings, you'll have to hold off a few extra days.
If you're younger than 18, you can't have your own PayPal account. Your parent or legal guardian will have to open the account and act as the primary account holder.
Keep your parents in the loop
While it's tempting to keep your new side hustle a secret, if you're suddenly earning extra money and not explaining where it's coming from, your parents are going to be worried.
For your own safety and benefit, let them know what you're doing. Tell them how you've been researching all kinds of online jobs for students to earn money. A strong work ethic, particularly from a young age, is impressive, and they'll appreciate your initiative. They might also know of some opportunities or ways to help you find work that you didn't think of.
Your parents will also need to monitor your online work, particularly if it involves social media or negotiating with companies and brands. They might have an easier time telling when someone is bullying or taking advantage of you.
Check age requirements
Before signing up for any of these companies, verify the age requirements. You don't want to get excited about an opportunity only to find out you're too young to take advantage of it.
Track your money
It's important to know how much money you're earning or spending on your business. To track your income and expenses, you can use a notebook and pencil, a Google or Excel spreadsheet, or an app like Tiller. PayPal also provides a summary of how much money has been deposited into or withdrawn from your account.
Tracking your money helps you know who pays on time, where the majority of your income is coming from, and how much you're spending on expenses like materials and gas. Knowing this information helps you decide when to raise rates or if you need to increase (or decrease) the services you offer.
Why Should Teenagers Have a Job?
As long as it doesn't interfere with their school work, the pros of teenagers having a job outweigh the cons.
For example, it teaches them money management skills at a young age. They'll learn the basics about saving, paying taxes, budgeting for wants and needs, and opening a bank account.
They'll also learn negotiating skills, especially if they believe they deserve a raise, time management, dealing with supervisors and co-workers. An after-school job is a great resume builder.
If your teen is interested in finding work, there are ways to encourage them to do so, even if they can't find traditional part-time work like retail and food service or transportation is an issue. In fact, there are plenty of online jobs for them to choose from.