19 Chat Agent Jobs that Don't Require You to Talk on The Phone
Advertiser Disclosure
Our readers always come first
The content on DollarSprout includes links to our advertising partners. When you read our content and click on one of our partners' links, and then decide to complete an offer — whether it's downloading an app, opening an account, or some other action — we may earn a commission from that advertiser, at no extra cost to you.
Our ultimate goal is to educate and inform, not lure you into signing up for certain offers. Compensation from our partners may impact what products we cover and where they appear on the site, but does not have any impact on the objectivity of our reviews or advice.

More employees work from home than ever before, and the trend isn't going away.
According to the 2017 State of Telecommuting in the U.S. Employee Workforce Report, nearly 4 million U.S. employees work from home at least half the time.
Remote workers love the flexibility that comes with working from home. When you work remotely, you can skip long commutes and wear whatever's comfortable.
Plus, you can get more done at home. A Stanford University study found that remote workers were 13% more productive than office workers. People who worked from home both worked more hours and were more effective during those hours.
If you want to work at home, customer service is the number five remote work job category. You can also make good money as a customer service agent. Customer service representatives made a median rate of $16.23 per hour in 2018. If you want to work from home without spending all day on the phone, look for remote live chat jobs.
What Does an Online Chat Agent Do?
Online chat agents provide customer support via text-based chat discussions. Instead of spending hours on the phone like a traditional customer service agent, you can respond to customer text conversations from your computer.
Successful live chat agents should enjoy a fast-paced environment with little downtime in between. Since agents will often have multiple conversations going at once, they should be able to multitask. Online chat agents should also be able to communicate professionally using proper grammar, punctuation, and spelling.
Some chat agent jobs do require specific knowledge of the business you're supporting and the chat platform they're using. As you're researching online chat jobs, look for companies that provide training.
All you need to be an online chat agent is a reliable internet connection and a computer. You can make your workspace more comfortable by investing in an ergonomic chair, desk, monitor, and keyboard. It's not essential that you have a quiet place to work since you won't be on the phone, but you might find it easier to concentrate in an area that isn't noisy.
Online chat jobs aren't exactly the same as being a virtual assistant. VAs can support a wide range of activities, but a VA might also do customer support like answering emails and fulfilling orders.
As a VA, you might also make appointments, order supplies, or manage social media accounts. An online chat agent, on the other hand, does something very specific.
Online Chat Agent Jobs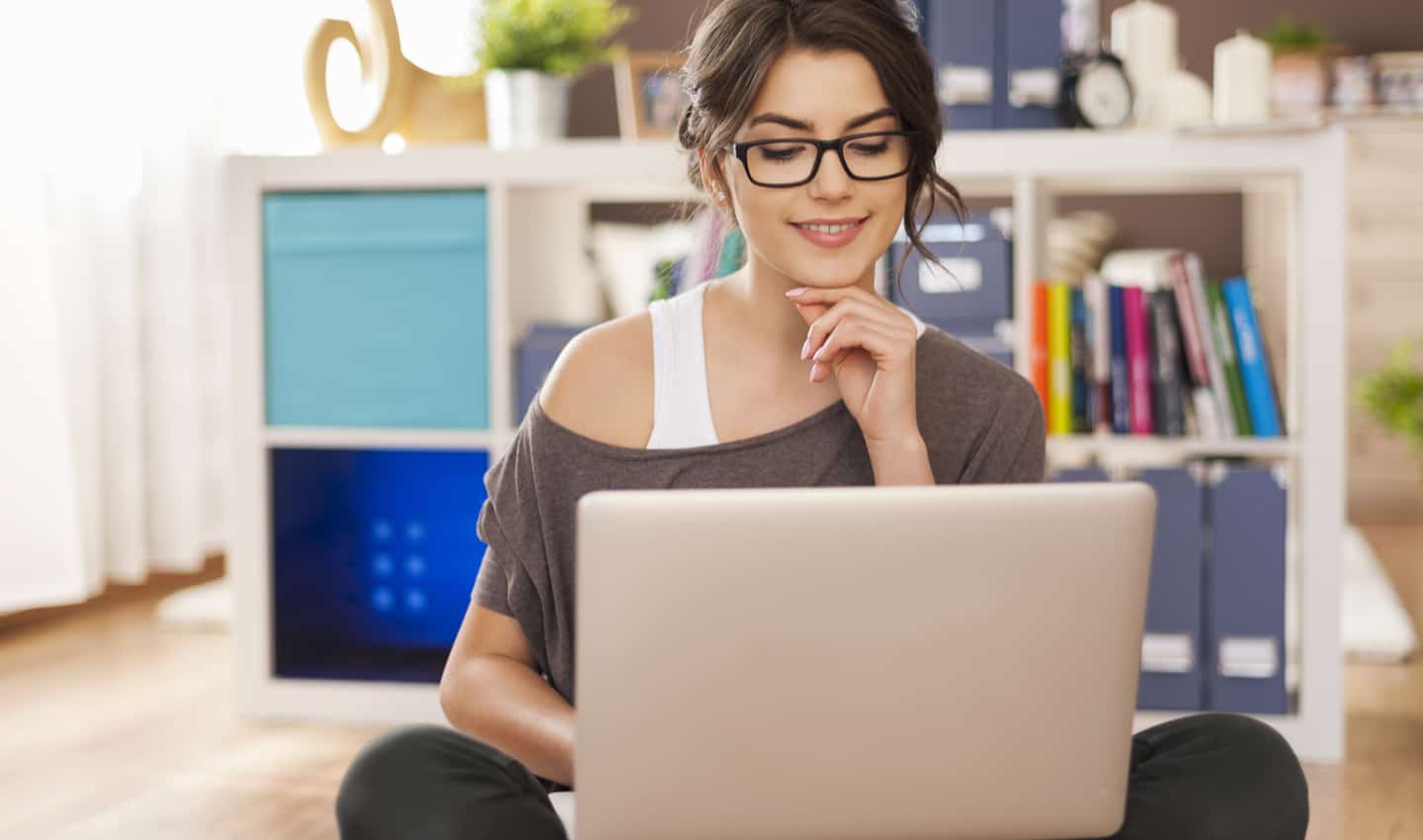 Many reputable companies offer online jobs for virtual chat agents. You might need specialized knowledge to work for tech companies. Other companies might only require excellent customer service skills and an internet connection.
Apple
Apple At Home Advisors answer questions and provide support to Apple customers. Apple provides amazing support for their at-home advisors, including an iMac and headset. They ask you to provide a desk, ergonomic chair, quiet place to work, and a network connection.
To succeed in this chat support job, it helps to have some experience with Apple products like iPhones and iPads, but it isn't required. Apple provides training on the technical aspects of the latest Apple products and on the Apple approach to customer service.
The Apple At Home Advisor program also offers paid time off, product discounts, and free career development resources. Apple offers part-time and full-time At Home Advisor roles. You'll learn more about pay and benefits during the interview process. Demand for help is particularly high on holidays, so you can expect to work over some holidays.
Amazon
Amazon employs remote workers as Customer Service Associates. In March 2019, Amazon posted a job description for work-from-home customer service employees, which offered $15 an hour plus benefits.
Amazon expected Customer Service Associates to work about 20 to 29 hours during a typical week, but asked employees to be available up to 60 hours per week based on customer call and chat volume.
Customer service associates at Amazon can expect to communicate with customers in a variety of different ways, via phone, email, and chat. It's a fast-paced environment that requires a strong customer focus.
Uber
Uber hires Community Support Representatives across the world to solve complex customer problems via phone, email, and chat. To work at Uber, you should be able to show empathy for riders and drivers. Uber is looking for support representatives with excellent written and verbal communication skills.
You should expect to work evening or weekend shifts when support demand is high. Uber prefers to hire support representatives with a Bachelor's degree in Business, Communications, English, or Journalism, but you don't need a degree. As of right now Uber Community Support jobs are office-based, full-time roles, not work-from-home positions.
Arise
Arise hires independent work at home chat agents to serve their clients' chat needs. As a chat agent, you'll provide real-time support and troubleshooting to customers..
Arise also offers support for new contractors via online videos. Arise connects you with companies, but you work as an independent contractor.
Best Buy
Best Buy hires full-time client service and customer support agents to troubleshoot customer issues via phone and chat. Customer issues might include technical problems with equipment or issues with item delivery. Service agents should be comfortable speaking to customers over the phone and via chat. At least one year of customer support experience is ideal.
Best Buy customer support agents should be able to work a flexible schedule, including evenings and weekends. They prefer to hire agents who have experience working with and troubleshooting consumer electronics.
Agents work in an office or retail store, not from home. Pay isn't mentioned in the job posting, but the average reported pay for Geek Squad employees is $11-$12 per hour.
Concentrix
Contentrix, formerly Convergys, specializes in building a work-at-home workforce for sales and customer support roles. They're hiring in 35 states for remote customer support roles. To work with Concentrix, you'll need a PC (that's less than six years old), an internet connection, and a secure workspace. Specific clients may have additional requirements.
Pay starts at $10 an hour for Concentrix workers, and you'll be paid every two weeks. Contrix employs both full-time and part-time workers, and you can work a maximum of 40 hours per week. You'll agree on your schedule when you're hired. Most people work between 5 a.m. and 11 p.m.
Concentrix provides both in-person and online training. All training is free. After training, Concentrix evaluates you to make sure you are ready to work with customers.
OutPLEX
OutPLEX, previously Talk2rep, offers outsourcing services for a variety of customer support functions, including live chat and text support. OutPLEX hires work from home customer service representatives in the United States. With OutPLEX, you'll resolve customer issues via email or phone.
To qualify for online chat jobs, you need to be able to type 30 to 50 words per minute with zero errors. You can check your typing speed online.
You should also be comfortable multitasking and have the ability to perform independent research. To succeed in this role, you must have excellent communication, spelling, and grammar skills. Customer service representatives should also have an internet connection and a Windows computer.
The Chat Shop
Live Chat Agents represent The Chat Shop customers across the world. As a Chat Agent with The Chat Shop, you can expect a supportive team environment. The Shot Shop provides training to agents, but you need to be a native English speaker.
You'll also need to be an organized worker who can multitask and learn new skills. The Chat Shop agents typically work 20 to 40 hours a week from home.
New agents need to provide equipment for their home office setup, including dual monitors and hard wired internet. The Chat Shop also recommends that you have an external keyboard and mouse if you'll be using a laptop for work.
SiteStaff
SiteStaff provides boutique chat services for businesses. At SiteStaff, customer chat hosts focus on providing personalized service to each customer. To qualify for a Chat Host role at SiteStaff, you should be able to type at least 65 to 75 words per minute. You should have a strong grasp of punctuation, grammar, and spelling.
SiteStaff is looking for Chat Hosts with exceptional problem-solving skills. You can work from your home office or SiteStaff's Denver office. Pay and benefits aren't mentioned on SiteStaff's careers page, but you'll get more information about that during the recruiting process.
Operador
Operador hires for work from home chat jobs. You can earn up to 35 cents per message with Operador, and average earnings are $200 per week.
Operador connects each person hired for a chat operator job with a tutor to help answer any questions about the job. You'll receive payment weekly and Operador can work with most payment systems.
Operador chat moderators can choose their own hours, allowing for even more flexibility. You'll need to provide an internet connection and computer. Training is free.
Live Person
LivePerson hires Client Partners to manage a portfolio of enterprise customers. A Client Partner with LivePerson will work closely with the customer's executive team throughout the relationship. In this role, you would drive continuous improvement efforts, become an expert on LivePerson's offerings and manage customer contracts.
The Client Partner job is a work from home position. LivePerson requires at least a Bachelor's degree and seven or more years of experience in account management. If you have an MBA, that's a huge plus. They don't mention pay, but LivePerson supports your family life with competitive benefits and paid time off.
LiveWorld
LiveWorld hires part-time work-from-home customer service agents to provide customer service and marketing engagement. As a LiveWorld agent, you should be both fluent in the language you're supporting and in English.
Your primary responsibility at LiveWorld include reviewing and acting on customers' social media posts, responding to user content in a social context, and triaging customer questions.
This isn't a phone-based position. Since you'll be doing a lot of writing, you should have excellent grammar, punctuation, and spelling skills. You'll need to commit to working specific blocks of time in a quiet location.
Nights, weekends, and holidays are sometimes required. You should provide internet access, reliable phone access, and a computer. Visit LiveWorld's online application to apply.
Support.com
If you're interested in working from home in a fast paced environment, check out Support.com's contact center opportunities. Support.com provides tech support services for clients by phone and chat. Since Support.com is focused on technology, you'll need to have experience troubleshooting Mac, iOS, Android, or Windows devices.
Perks of working with Support.com include paid training, health insurance, and paid time off. Support.com also provides a content library to help you expand your tech support skills and career.
You can also take advantage of tuition reimbursement when you work for Support.com, and they'll give you a non-taxable work from home reimbursement. Several reviews online reported the work from home reimbursement was $0.50/hour to compensate for internet and equipment use.
Fancy Hands
If you're interested in making money while working from home, sign up to be a Fancy Hands Virtual Assistant. As a VA, you could end up doing a number of different tasks, including online chat jobs. Fancy Hands hires Virtual Assistants on any schedule, so feel free to choose your own hours.
When you start, each task pays between $3 to $7. Pay goes up as you gain experience and depends on task complexity, time of day, and how quickly you finish. To succeed as a VA, you should have great communication skills, the ability to perform online research, and a willingness to try new things. You'll need to have your own computer and audio headset.
Fancy Hands also hires on-site Customer Support Associates based in their NYC office. Customer Support Associates help troubleshoot and manage client issues. This job requires weekend availability.
Freshworks
Freshworks hires Customer Success Managers to work with Software as a Service (SAAS) customers. Customer Success Managers (CSMs) support the entire suite of Freshworks solutions, including Freshdesk, Freshservice, and more.
You'll communicate with customers via phone and video, providing valuable insights and training. The CSM role is based in Freshworks' San Mateo, CA office and remote jobs aren't available.
Online Chat Jobs Websites to Find Clients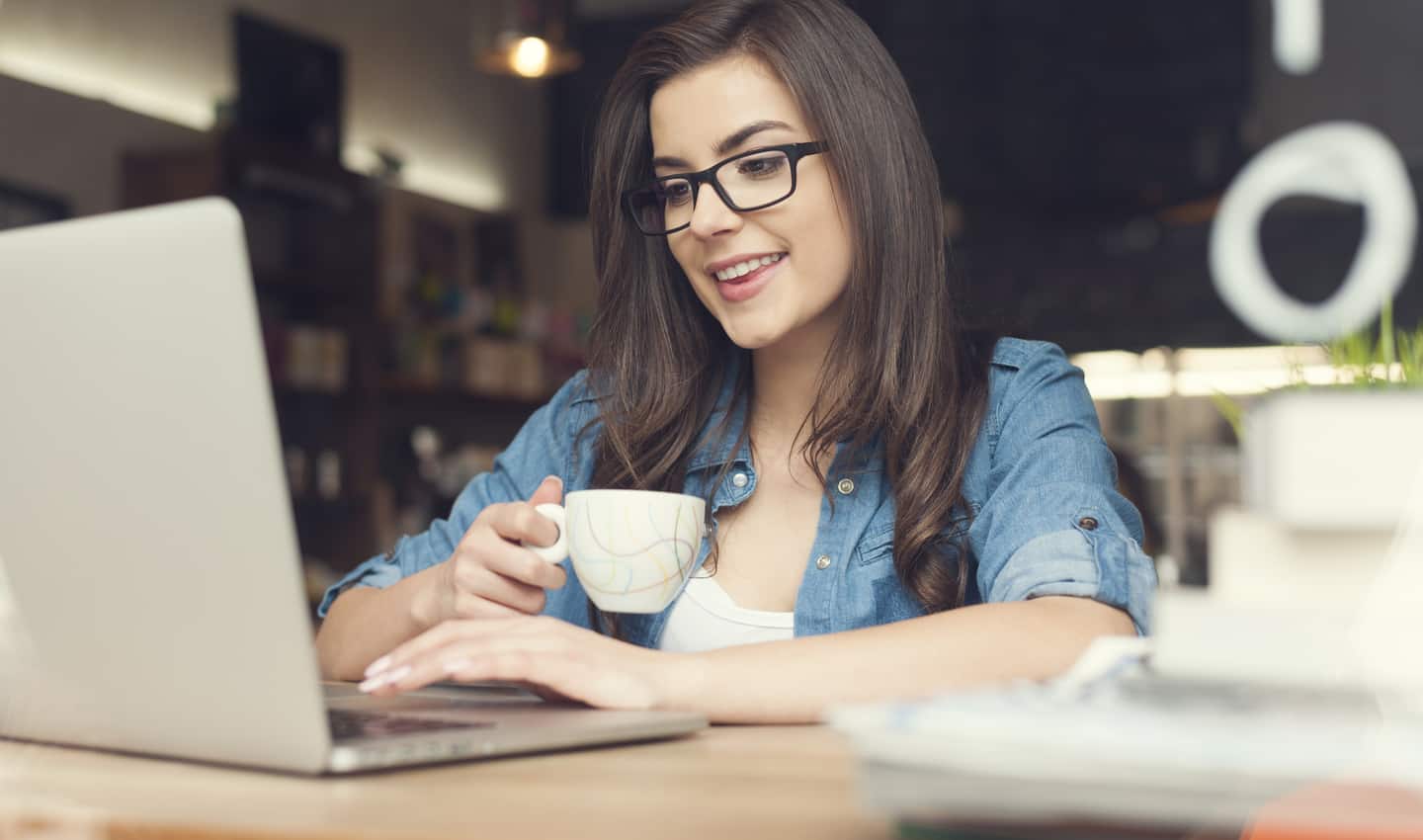 If you're willing to find your own clients, you can truly design a schedule that works for you. Freelancing sites offer a great opportunity for you to set your own prices and hours, and they can also connect you with clients.
FlexJobs
FlexJobs offers a curated list of remote and flexible jobs. They cover part-time and full-time roles for both entry-level and experienced candidates. Flexjobs help you find remote and flexible job opportunities that you may not see on typical job boards.
Job postings include both freelance and employee roles. FlexJobs also provides extensive resources to help you in your job search. These include job search checklists, resume reviews, and video introductions.
It costs $14.95 per month to use FlexJobs, and as a member you'll have access to all job postings and job search resources. You can pay by the month, if you think your job search will be short.
For job seekers who expect to search for a longer period of time, FlexJobs also offers quarterly and yearly rates. If you're not happy, you can request a refund within 30 days.
Fiverr
On Fiverr, you can post a gig for free. Just sign up, set up your profile and post your chat agent services to Fiverr's marketplace. Fiverr lets you connect with customers, negotiate terms and deliver your work. You'll receive payment once your client verifies completed work. Fiverr offers a number of different payment methods, including PayPal and direct deposit.
You can set prices anywhere from $5 to $995. Search current gig postings to get a sense of what other similar gigs are charging. Make sure to post relevant information about your skills, like language fluency and typing speed.
Let potential customers know what hours you're available, and make sure that your pitch is professional since it reflects your communication and writing skills.
Upwork
You can start looking for jobs on Upwork by creating a free profile and then searching for chat support job postings you're interested in. Upwork will highlight jobs that might be a good fit and email you when new jobs are posted. Once you find a job that interests you, you can pitch your services to the client.
Upwork also streamlines the work process by facilitating communication between you and your client, streamlining invoicing, and managing payments. Although you can create a profile for free, Upwork charges 20% of the first $500 billed with a client, 10% of lifelong billings with a client between $500 and $10,000, and 5% on lifetime billings beyond $10,000.
Keep this in mind when you're researching jobs on Upwork. You'll also pay $0.15 each time you connect with a potential client.
Freelancer
On Freelancer, you can connect with clients hiring freelancers for almost any type of job. First, you should create a profile that includes your skills and experience. When you find a job you're interested in, you can submit a bid to the potential client.
If your bid is accepted, you can complete the work and receive payment. Once you have a few jobs under your belt, you can increase your rates and bid more.
Freelancer offers different paid membership levels. The Intro plan, at $0.99 per month, allows you to list 30 skills and submit 15 bids per month. As you upgrade your membership, you gain access to additional features, can submit additional bids, and add more information to your profile.
New freelancers can make a great impression by presenting a tailored, professional proposal to prospective customers. Lay out a payment plan based on delivery milestones.
Earn a Part- or Full-Time Income as a Chat Agent
Many companies are hiring online chat agents to improve the customer experience. Some opportunities are more flexible, allowing chat agents to set their own hours. Other jobs require you to work specific shifts and be on-site.
Whether you're taking care of your children, spending time with an aging parent, or dealing with a chronic medical condition, you can probably find an online chat agent job that meets your needs.
Successful chat agents enjoy multitasking in a fast paced environment. If you want a less hectic job, consider data entry or other work from home gigs. Working from home is a great perk for many of these jobs, but you also need a quiet space to work.
If you're someone who likes typing, communicating, and solving problems in a fast paced environment, you can try earning a full or part time income with a chat agent job.