11 Extracurricular Activities That Make a Resume Stand Out
Advertiser Disclosure
Our readers always come first
The content on DollarSprout includes links to our advertising partners. When you read our content and click on one of our partners' links, and then decide to complete an offer — whether it's downloading an app, opening an account, or some other action — we may earn a commission from that advertiser, at no extra cost to you.
Our ultimate goal is to educate and inform, not lure you into signing up for certain offers. Compensation from our partners may impact what products we cover and where they appear on the site, but does not have any impact on the objectivity of our reviews or advice.
Wondering how to make your resume stand out so you stop getting rejection letters from jobs? One hiring expert shares 11 smart extracurricular activities that will make your resume stand out from the rest when trying to land that dream job.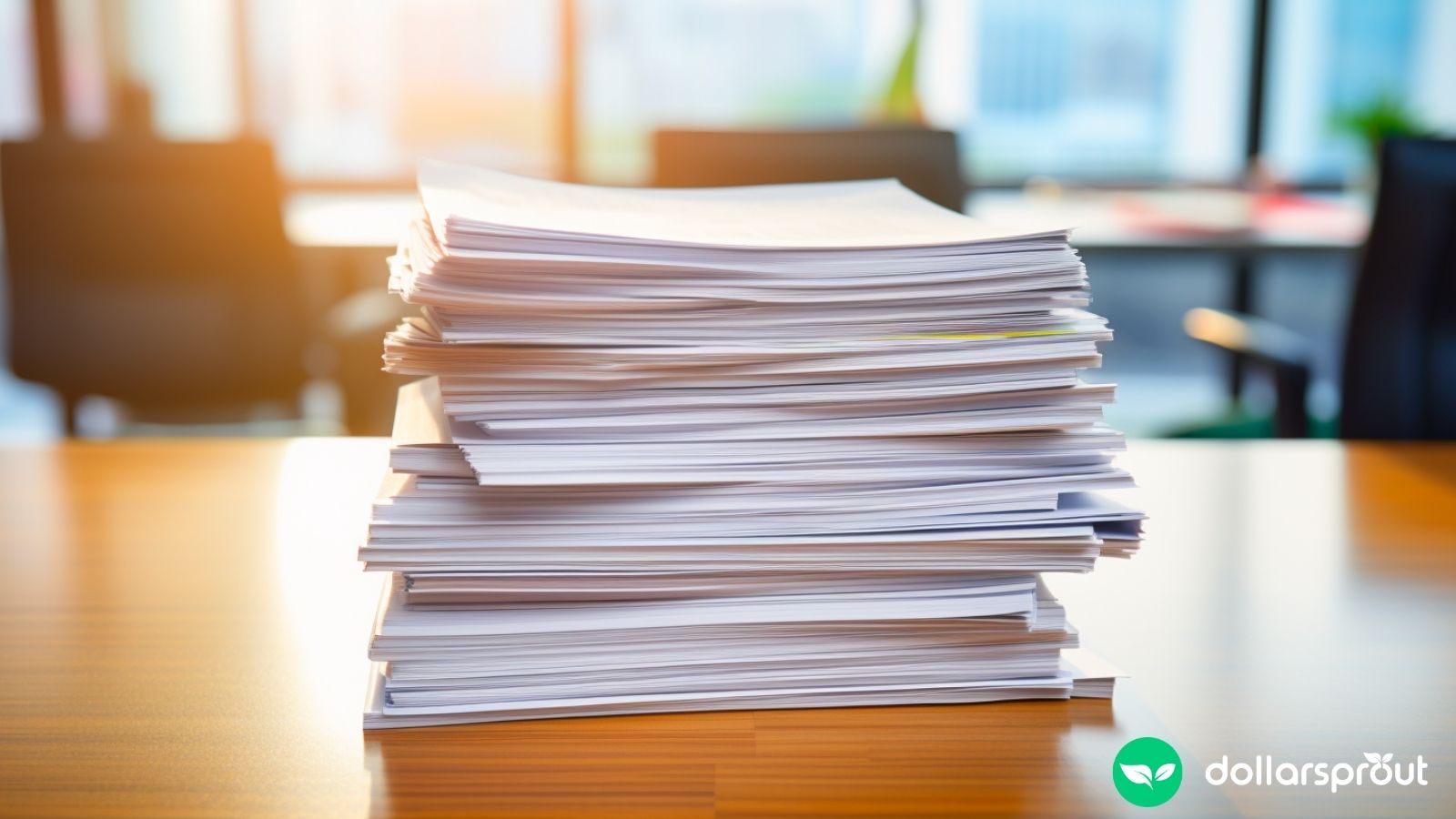 Choosing the right extracurricular activities prior to entering the workforce really can make your resume stand out (with no experience).
With 1.8 million people graduating from college with bachelor's degrees each year, it's pretty important to distinguish yourself from those that have little-to-no real-world work experience.
From corporate positions and full-time work from home gigs, to second jobs and side hustles, a unique resume is your foot in the door to landing the job you want.
Show prospective employers you're not just a degree — that you've got the skills they're looking for.
How To Make Your Resume Stand Out With No Experience
Impress your future employer with a fantastic extracurricular activities resume. Including extracurricular activities on a resume is exactly how you can make your resume stand out among the crowd of prospects.
Here's a list of 11 extracurricular activities that'll help highlight your strengths, and make your resume stand out.
1. Career-related internships
One of the best things you can do to make your resume stand out is to include an internship — especially if you can land one that is in your chosen field.
Beyond providing the obvious benefit of relevant work experience, they also show hiring managers that you're looking to take your career seriously. An internship also indicates that you'll know the basics of what it means to work for a company – being punctual, following company policies, and getting along with coworkers, to name a few.
Another solid benefit? You may actually get paid. While some internships pay very little — or nothing at all — others can pay quite generously. Plus, you may even get class credit for your internship.
Better yet, these opportunities are usually pretty easy to come by. Your local university's career services center will have a list of positions available where companies are actively seeking to fill needed positions.
If you can't find anything there, consider speaking with local professors to see if they have any leads. A lot of companies will go directly to a professor that they know and trust, and ask for promising pupils.
You may also be able to find internship positions listed on Craigslist.
Related: 10 Resume Mistakes to Avoid (and What to Do Instead)
2. Leadership roles
If you're involved in any clubs, fraternities, or sororities, consider running for a leadership position. If you previously held one such position, and you've recently graduated, include those on your resume too.
Not only does this prove to hiring managers that you possess the leadership qualities necessary to lead and manage people, but you're also showing that you take initiative, can handle responsibility, and appreciated by your peers.
It's even better if you can secure a leadership position that is relevant to your field. For example, being a treasurer is beneficial for careers in accounting or finance; president and vice president positions are advantageous for students who want to demonstrate management and leadership skills; secretary roles are ideal for project management.
3. Volunteer work
Those weekends you spent building houses for Habitat for Humanity or volunteering at a food bank give your resume an immediate upgrade.
Volunteering shows hiring managers that you value making a difference and that you're committed to living your best life. And, you value it enough to give up your free time.
Huge bonus points are given if you organized an activity like a food drive, walkathon, or other charitable events.
Related: How to Stand Out at Work (in the Best Way Possible)
4. Clubs and organizations
If running for office doesn't appeal to you, simply being in a club that's related to your major can be just as good. It shows that you're passionate about the field you're entering and you're interested in it, even after hours.
Even clubs that aren't related to a degree can be great conversation starters to show another side of your personality.
5. Resident assistant
The benefits of being an RA (Resident Assistant) during your college years are twofold: you get free or reduced housing and you get a fantastic resume-builder.
Most hiring managers know exactly how much work and responsibility go into being an RA. Being an RA teaches you skills such as counseling, conflict management, and leadership. A day in the life of an RA can be quite unpredictable, and being able to adapt and handle difficult situations is a skill that hiring managers look for.
Related: What to Do When You Hate Your Job and Want to Quit
6. School newspaper
Even if you're not seeking a career in journalism and have no prior experience, writing for your school's newspaper helps in a variety of ways. You'll sharpen your writing skills, show you can meet deadlines, get experience in conducting research and interviews, and learn a lot of information you would never have known otherwise.
But here is the number one benefit to writing for the school newspaper: the articles you write become part of a portfolio you can use when you apply for jobs.
You'll get to show how well you write, and if you're able to cover topics related to your major, you can demonstrate your knowledge on a subject and how well you can communicate that expertise.
If you look at most job descriptions, they all require "excellent written and verbal communication skills." You'll be able to prove you're a top-notch communicator by including a couple of links on your resume or in your cover letter, pointing hire managers to your best articles.
Related: How to Write a Cover Letter That Sets You Apart
7. Tutoring
By tutoring other students, you demonstrate that you're a subject matter expert. This helps make your resume stand out because while other candidates will claim knowledge and experience on a topic, you'll actually be able to prove it.
Teaching also shows off other valuable skill sets and qualities like communication, patience, and intelligence. It will help your resume if you can include your students' measured results, like "increased test scores by 30%," for example.
8. Team sports
Being a team player is especially valuable in the modern workplace.
If you play sports, you've proven that you can work with others to achieve a common goal. It also shows that you thrive on healthy competition, which is also a desirable trait.
9. Special Skills
Including special skills that employers look for can help your resume stand out.
Perhaps you enjoy writing, coding, or painting. Try putting those skills to use on freelance projects. You'll make some extra cash and maybe even get some glowing references.
Related: How to Prepare for a Job Interview
10. Foreign languages
Taking a foreign language class can be a huge differentiator on your resume. Not all colleges require students to take one, so by enrolling in a class to learn a new language, you get to show that you're motivated, and you learn something valuable.
A lot of companies are multi-national, and being able to speak a foreign language helps your resume stand out, while also opening you up to international travel opportunities.
11. Semesters abroad
Perhaps you'd rather learn another language outside of the classroom. If so, then a semester traveling abroad helps you do that while also allowing you to add another impressive bullet point to your resume.
Traveling abroad shows that you're mature and can handle new experiences. Both are important qualities that hiring managers look for in recent college grads.
Related: Should You Take a Pay Cut for a New Job?
Creating Your Amazing Extracurricular Activities Resume
Adding the right extracurricular activities can make your resume stand out with no experience and help you land your dream job.
So many people go after a four-year degree these days that it's no longer enough to have that piece of paper. Employers want to see what unique skills you have to offer.
Stay ahead of the crowd of people with no experience by seizing opportunities to develop your skills. When those job applications roll around, the choice will be obvious. The best way to show employers your potential is to make your extracurricular activities resume stand out.