10 Legit Ways to Get Paid to Write Reviews (Movies, Restaurants, and More)
Advertiser Disclosure
Our readers always come first
The content on DollarSprout includes links to our advertising partners. When you read our content and click on one of our partners' links, and then decide to complete an offer — whether it's downloading an app, opening an account, or some other action — we may earn a commission from that advertiser, at no extra cost to you.
Our ultimate goal is to educate and inform, not lure you into signing up for certain offers. Compensation from our partners may impact what products we cover and where they appear on the site, but does not have any impact on the objectivity of our reviews or advice.
Some companies will pay their customers to leave candid feedback about their products, while others provide free product samples in exchange for reviews. If you want to make extra money, getting paid to write reviews can be a great way to do it.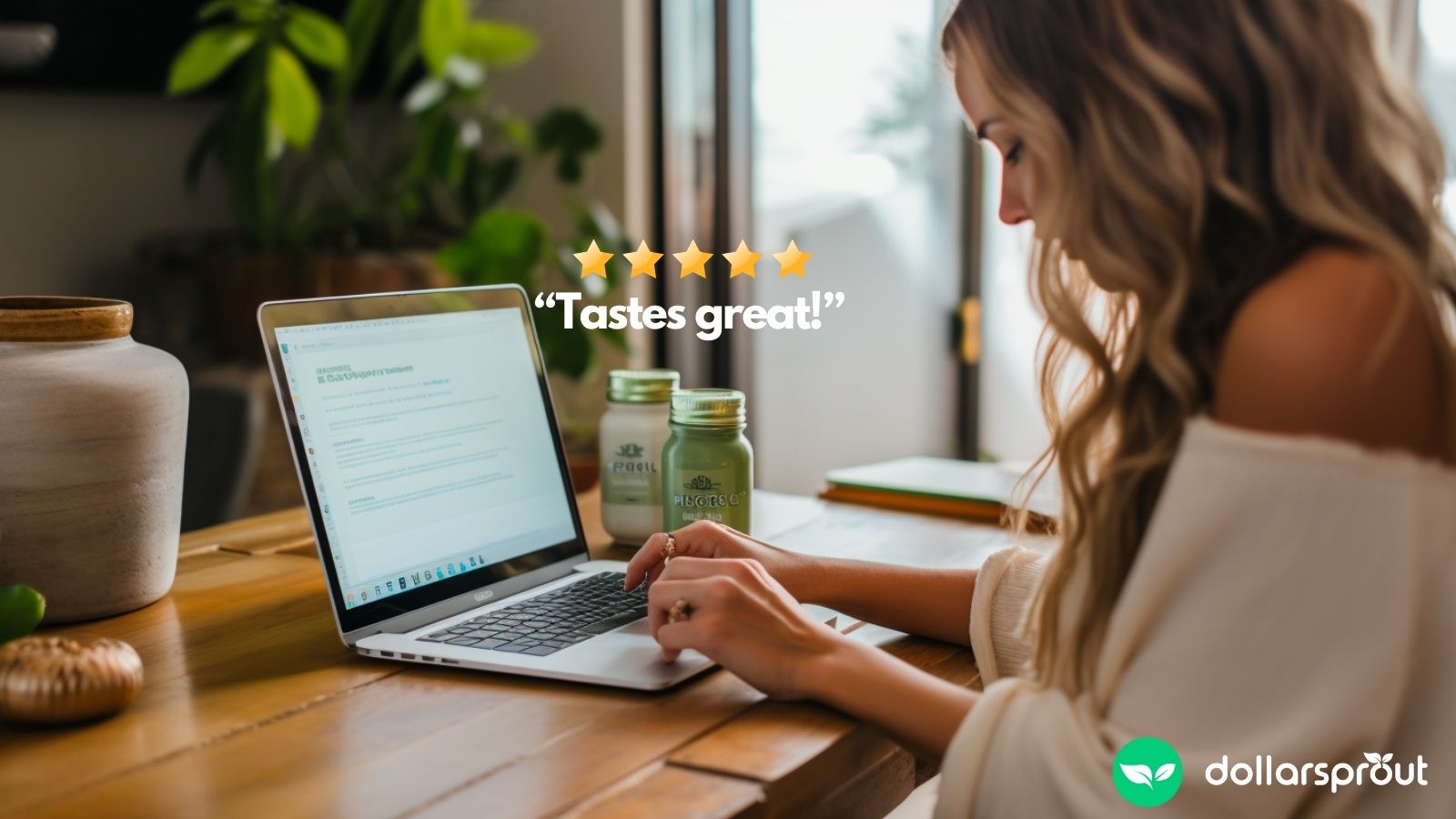 When you're shopping online, do you look at the reviews left by other customers to determine if you're getting a good product?
Or maybe you like leaving reviews to help future customers.
But reviews aren't just for other consumers. Companies take your feedback seriously and use customer feedback to improve their products. Some will even pay their customers to leave candid feedback about their products, while others provide free product samples in exchange for reviews.
If you want to make a few extra dollars writing reviews for money — be it for movies, restaurants, or something else entirely — this list of resources is a great way to accomplish exactly that.
10 Places to Write Reviews for Money
It can be difficult to convince a company to pay you directly for reviews. Most companies who choose to do so generally work through an intermediary. There are plenty of websites and services that you can sign up for if you want to get paid to write reviews.
1. LifePoints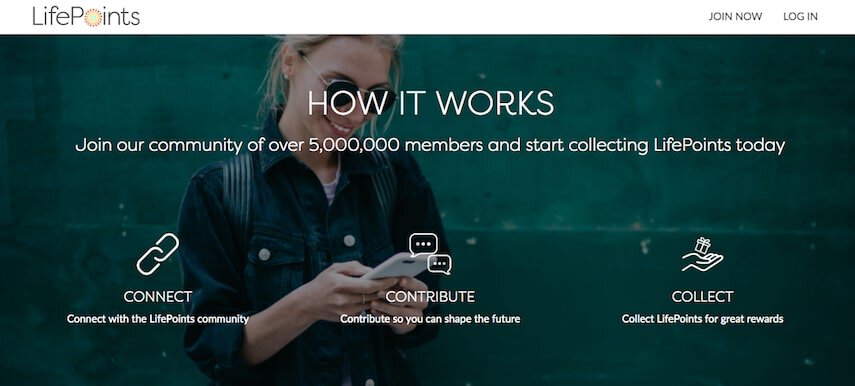 LifePoints is a website that pays users to complete surveys. Some of these surveys will be about the products that you've bought. Others will be about more general topics.
For each survey that you complete, you'll earn LifePoints. Some surveys will ask you for demographic information and may disqualify you if enough responses from your demographic have been received. If this happens, you'll still earn a few LifePoints for your time.
Most surveys take about fifteen minutes to finish, but some are much shorter or much longer. Usually, longer surveys will offer more LifePoints.
You can redeem LifePoints for rewards. Redemption options include gift cards, charitable donations, and cash deposits to your PayPal account.
Related: LifePoints Review: Should You Become a Free Member?
2. InboxDollars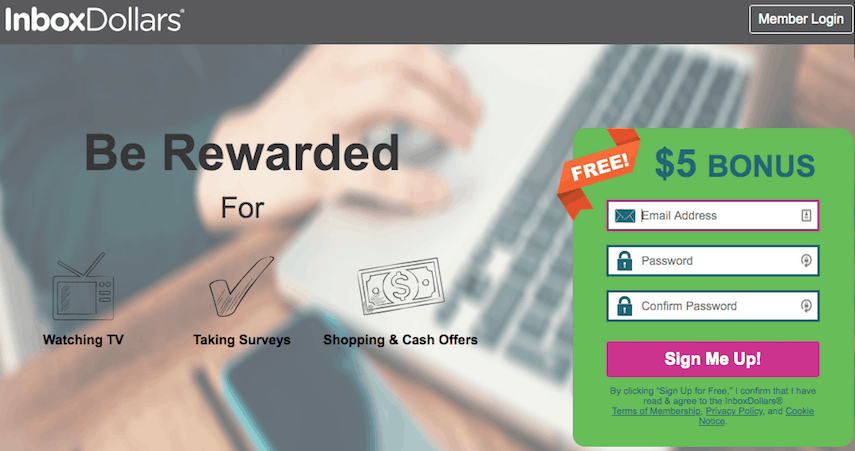 InboxDollars pays its customer for a variety of tasks, including:
Opportunities to complete surveys and other tasks are emailed directly to you. You'll earn cash rather than points, and InboxDollars has paid its customers more than $56 million since 2000.
Related: InboxDollars Review: Is it Legit, and How Much Can You Earn?
3. American Consumer Opinion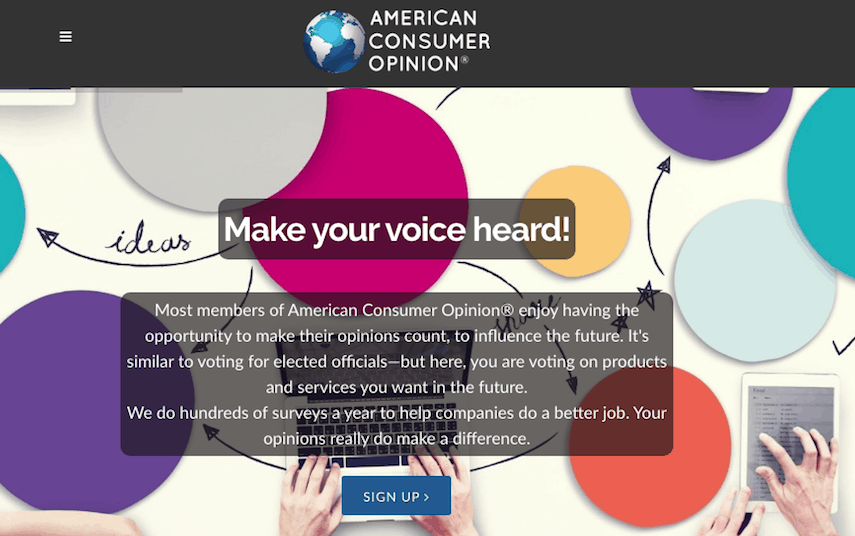 American Consumer Opinion is another survey-taking site that pays you to share your opinions with companies. The site has paid out more than $30 million to its 7 million members.
Each survey you take rewards you with points. You can redeem points for cash through PayPal, sweepstakes entries, or charitable donations, letting you choose how you want to be rewarded.
4. Start a Review Blog
If you don't want to deal with another website's requirements to get paid for reviews, consider starting your own review blog. While it can be difficult, especially in the beginning, it's a good strategy for making money writing reviews.
Websites like Wirecutter have grown to have millions of readers each month because of their high-quality reviews. With a review website, you can make money with advertising or by working with a service like Amazon Affiliates that allows you to earn a commission when someone makes a purchase based on your review.
Related: How to Start a Profitable Blog (Step-by-Step Guide for Beginners)
5. UserTesting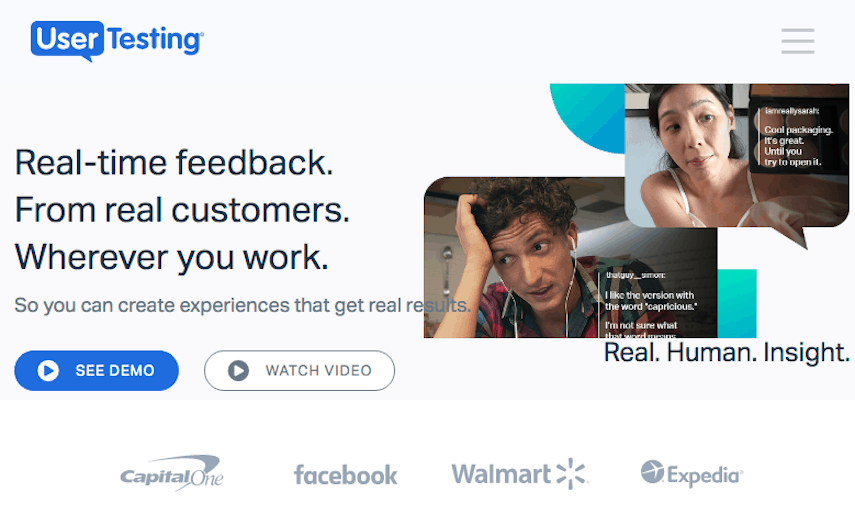 UserTesting connects tech companies to regular people who want to help them test their websites and apps.
Companies will provide you with a link to their site or app and a set of tasks they'd like you to accomplish. An online retailer, for example, might ask you to go through the process of buying a shirt.
To start an assignment, you'll need a microphone. While you're going through your tasks, UserTesting will record your screen and anything you say. You should speak your thoughts clearly and out loud so that the people reviewing your recordings can understand your thought process and update the website accordingly.
You'll be paid $10 through PayPal for every 20-minute recording you complete.
6. Review Stream
At Review Stream, you're paid based on what other consumers think about your reviews. This means that it pays to be completely candid and to provide as much detail as possible.
You can review almost anything on the site — products, movies, and books are all fair game. If Review Stream accepts your submitted review, you'll earn a small payment. Once your review is posted, other users can vote on whether the review is helpful or not. You'll earn ten cents per helpful vote that you receive. You can also earn ten cents for each answer you provide to other consumers' questions.
Payment is made through PayPal. The minimum balance to cash out varies based on how much you made for the first review you sold in each payment cycle. The minimum will be ten times the value of the first review you sold, with a minimum of $100. So, if your first review sold for $2 or $10, the minimum is $100. If it sold for $16, the minimum is $160.
Related: 11 Ways to Get Paid to Read Books In Your Spare Time
7. YouTube BrandConnect
YouTube BrandConnect is an invite-only service that connects YouTube creators to brands that want to show their products to a wider audience.
This service is relatively hands-off, connecting you to companies to pitch, but you get to decide how you want to feature products and you can set your own rates. Once you sign up for the service, you'll be able to see all of the sponsors looking to work with YouTubers. The site advertises nearly 500 companies that pay people to advertise their goods and services.
In exchange for connecting you with brands, YouTube BrandConnect takes a 10% service fee. There are no sign-up or other fees, so you only pay the fees when you get paid. YouTube BrandConnect pays through PayPal or check.
8. Influence Central
Influence Central is another site that connects influencers to brands who want to showcase their products to consumers. You'll get paid to write reviews and post them directly on your blog, website, or social media accounts.
The pay for each review varies. Some companies will pay you more than others, but this can be a good way to leverage your influence and provide honest reviews to your followers.
9. Tryazon
If you want to get paid to test products, Tryazon is the website for you. After you sign up, you'll be able to view a list of available TryaBox and Party opportunities.
For a TryaBox opportunity, a company will send you a single product or item for you to test. If you apply for a Party and Tryazon selects your application, the company will send a box filled with products, party favors, and the like, free of charge. You can host a party with friends, family, and colleagues and everyone gets the chance to try the product.
Once you're done, your free to share your feedback with the manufacturer, post about the party on your blog or social media, and tell your friends about the things you tried.
10. Write Reviews for Clients
To find possible clients, you can do an online search for websites that focus on product and service reviews. Then, pitch your review writing services to them directly. You will need to have a portfolio and a drive to pitch multiple clients before landing your first gig. Make sure your final submissions to clients are amazing, because it may lead to steady work writing more reviews in the future.
Related: 18 Legit Online Jobs for College Students
Can You Get Paid to Write Reviews for Google and Amazon?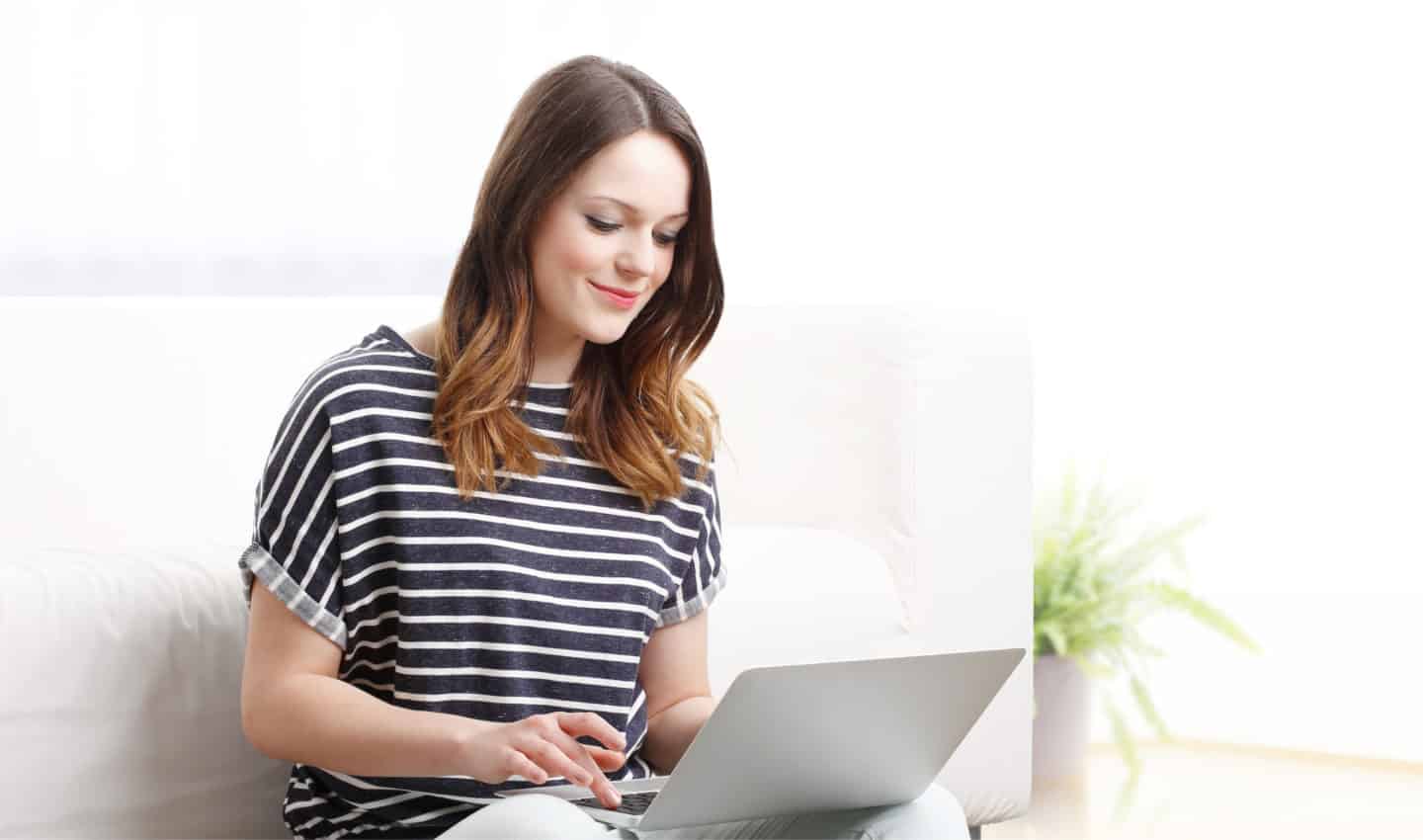 Google and Amazon are two of the most trusted websites on the internet when it comes to reviews. That means that companies are willing to do a lot to make sure their Amazon and Google reviews are good.
You can get paid to write reviews on these websites. However, although providing compensation for a review is allowed, providing compensation with the requirement that you leave a good review violates both websites' Terms of Service. So if this type of opportunity is presented to you, make sure you think about whether or not you should take it.
For example, your local pizza shop is welcome to give you a free slice when you show that you left a review, but it can't require that you leave a five-star review on Google. It has to extend the offer to anyone who leaves a review.
3 Tips to Make the Most with Paid Reviews
The truth is that you won't make a huge amount of money for writing reviews, but it can be a good way to add some extra cash to your wallet. Here are the best ways to make money writing reviews.
Do it in your spare time.
Turn some of your unproductive spare time into productive time by writing reviews. If you commute by bus or train, write a review or two on each trip. After work, rather than focusing on a Netflix show you've seen a dozen times, put it on in the background while you write a review.
Because most reviews are short and easy to write, they're a great way to fill small chunks of time.
Review things you already use.
You're most familiar with products that you use on a regular basis, so start by reviewing those items. Your familiarity with them, especially if you're a long-term user of a specific product, will help you make high-quality reviews that other consumers can use.
Write high-quality reviews.
To make sure your reviews are approved by the company paying you and appreciated by other consumers, take the time to make the reviews as good as they can be. That means checking your spelling and grammar, including photos, and providing specific details about each product.
Are Paid Review Sites Worth Your Time?
Paid review sites are a good way to earn extra cash, but they won't give you a full-time work from home income.
The best sites will pay a reasonable wage. For example, UserTesting can pay as much as $30 an hour, but you won't be able to fill a full workweek with the available opportunities. You're more likely to earn $5 – $10 an hour when writing reviews.
When getting paid to write reviews, be on the lookout for online scams. The most common scams are websites that force you to pay a fee before you can view opportunities to get paid. The companies organizing these opportunities should be earning a commission from the companies that provide the products or surveys, so if you find a company asking reviewers to pay a fee, walk away. That is a major red flag that something is not legit.
You Can Get Paid to Write More Than Reviews
Writing reviews online might be good for pocket money, but you won't earn a full-time income from it. However, reviews aren't the only way to make money from online writing.
If you enjoy writing, you may want to try to pick up freelance writing gigs. It can be a good way to earn some money in your spare time and to hone your writing skills. Some clients will pay hundreds of dollars for a single article and many people make a full-time living from freelance writing.
Even people who don't write can earn a great income online by working as virtual assistants, editors, transcriptionists, or artists. The internet makes it easy to work with and get paid by people across the globe. It's up to you to showcase your skills and find the people who need your services.