18 Legit Online Jobs for College Students (That Pay Well)
Advertiser Disclosure
Our readers always come first
The content on DollarSprout includes links to our advertising partners. When you read our content and click on one of our partners' links, and then decide to complete an offer — whether it's downloading an app, opening an account, or some other action — we may earn a commission from that advertiser, at no extra cost to you.
Our ultimate goal is to educate and inform, not lure you into signing up for certain offers. Compensation from our partners may impact what products we cover and where they appear on the site, but does not have any impact on the objectivity of our reviews or advice.
College is a busy time. Between classes, volunteer work, and enjoying your newfound freedom, it can be difficult to fit into a rigid work schedule. Online jobs for college students can provide the flexibility you need to make money in college.
Our number one goal at DollarSprout is to help readers improve their financial lives, and we regularly partner with companies that share that same vision. If a purchase or signup is made through one of our Partners' links, we may receive compensation for the referral. Learn more here.
When I was in college, I had one of the best jobs for college students I could possibly ask for. I was a team lead at my school's indoor recreation center, and I loved my job. As a team lead, I took my job pretty seriously.
It was my responsibility to train the new employees, manage events, and make sure everyone had a good time. Even though I loved my job, it was tough balancing the rigid work schedule with my class load and extracurriculars.
College is a busy time.
Although working through college can help offset some big expenses, between classes, volunteer work, and socializing, it can be difficult to fit a rigid work schedule into the equation. That's where online jobs come in.
1. Textbook flipper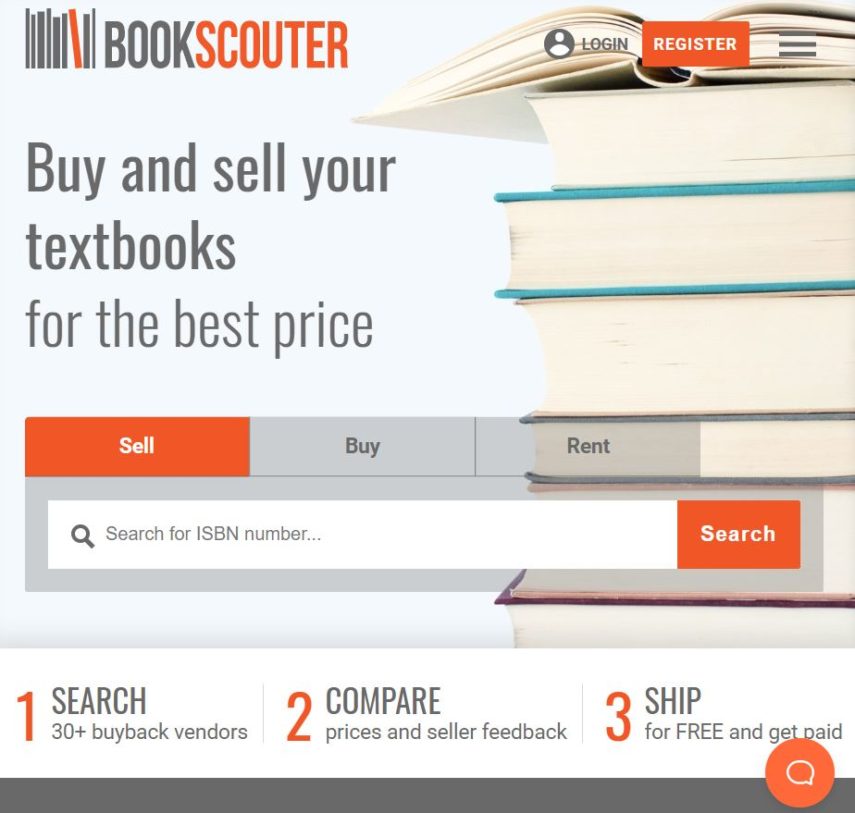 What it pays: varies, based on what types and how many books you're selling
Textbooks are expensive, sometimes costing hundreds of dollars. But what do you do when you're done with them? Many students sell them back to their university bookstore for a few dollars, but there's a way you can recoup more than that. In fact, if you're a savvy shopper, you might even be able to buy books at a discount and sell them for profit.
Using book buy-back sites like Bookscouter, you can search for the best price on your textbooks to maximize how much money you get back. You can also search for cheap books to flip for extra money by selling them to your classmates.
If this sounds like the side hustle for you, you can learn more about it in our Bookscouter review.
Related: 19 Best Places to Sell Textbooks for the Most Money
2. Social media manager
What it pays: $15 to $40/hour
If you're already spending hours per week on social media, why not get paid for some of that time? Almost every business uses social media and many need help managing it. That's why they hire independently contracted social media managers.
Social media managers help build brand awareness by curating content, building relationships with potential customers, and driving new leads. Your job is to be the online voice of the company.
Get started as a social media manager by approaching local businesses and telling them about your services. Reach out to businesses you already frequent such as yoga studios, coffee shops, boutiques, and restaurants.
Focus on which social media platforms you're most comfortable with, and talk about how you can use it to grow their business and reach new customers.
3. Blogger
What it pays: varies (some bloggers make $100,000+ per month)
As a blogger, you'll produce written content that you share with an audience. The key to making money as a blogger is to write content that provides value to your readers. For instance, rather than writing a personal recap on your trip to Hawaii, write a post titled "7 Things You Need to Know Before Vacationing in Hawaii" instead. It's both intriguing and helpful.
Before you start your blog, choose a topic you enjoy writing about, and make it specific. You want to target your audience and write for them. It's okay to concentrate on a small niche rather than a large one because you can't always have broad appeal.
Once you have your topic, write down at least 20 blog post ideas, then start writing your first five posts. This is a good test of whether or not you actually enjoy writing on your chosen subject.
After you've brainstormed some ideas, the next step is to choose a host for your website. HostGator is a popular option for beginner bloggers. It's not free — plans start at $2.75 per month — but it's an essential first step.
See our step-by-step guide to starting a profitable blog to get started.
4. Freelance writer
What it pays: $50 to $500+ per article
Don't worry about your credentials or experience if you want to work as a freelance writer. If you have good grammatical skills and an ability to write well, you can do it.
Freelance writing is a flexible and lucrative way to make money in college. And you might enjoy seeing your byline online or in a print publication. Having an online presence in the form of your own blog can help you land high-paying clients faster and serve as a portfolio for your work. Otherwise, you can get started as a freelance writer by picking up clients on Upwork.
Once you've got some work to show and testimonials to back you up, start pitching to jobs on Problogger and Freelance Writing Jobs.
Related: How to Become a Freelance Writer (No Experience Necessary)
5. Product reviewer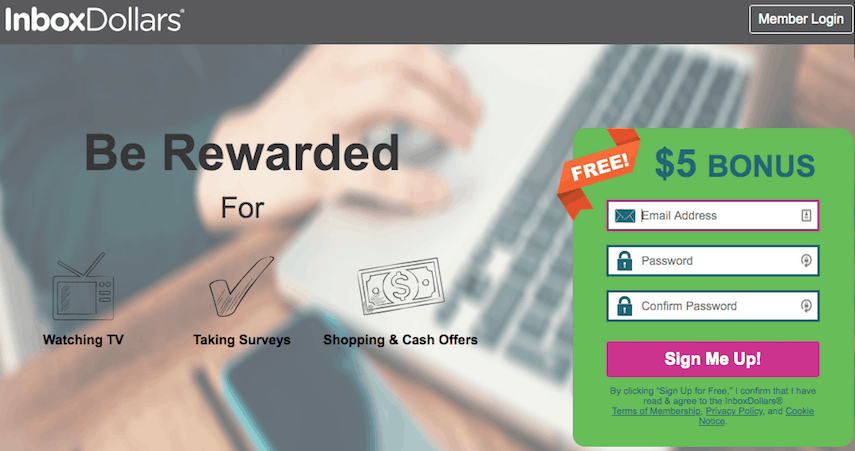 What it pays: $2 to $10 (or more) per review
If you enjoy trying new products and writing about them, then consider doing it for money. There are plenty of legitimate sites that will pay you for your reviews.
To do so, you'll need to register with websites like LifePoints and InboxDollars and answer a few questions about your demographics. Based on the information you provide, you'll receive products to test and review. You can share your reviews on social media, on the website, in a blog, or on a survey.
And if you sign up with a site like InboxDollars, you'll find other ways to make money in college including taking surveys, playing games, or even watching videos.
It doesn't require a big time commitment to make money as a product tester, and you can combine it with a few other ideas on this list to earn even more.
Related: 13 Ways You Can Get Paid to Test Products at Home
6. Virtual assistant
What it pays: $15 to $200+ per hour
Virtual assistants (VAs) are hired by businesses that prefer to outsource tasks that don't need to be done in-house. This can include bookkeeping, data entry, or customer services. The amount you can charge as a virtual assistant depends on your skillset and experience. And if you have specialized skills like managing Facebook ads or email marketing, you can charge a premium rate.
Start working as a virtual assistant by making a list of services you can offer; then create profiles on Zirtual and Virtual Assistant Networking to get the word out about your offerings.
For more instruction, professional virtual assistant Gina Horkey offers a free workshop on 5 Steps to Become a Virtual Assistant (without spamming your friends and family on social media).
7. Graphic designer
What it pays: $25 to $50 per hour
You don't have to be an art major to make money online as a graphic designer. As long as you have an eye for detail and are willing to put in some time to learn, you can use a free web design tool like Canva to create beautiful and unique designs for your clients. Small businesses need appealing graphics for everything including business cards, logos, social media images, and more.
If you don't have the necessary skills but still want to try your hand at graphic design, consider signing up for the free Graphic Design Basics course on Skillshare. After you've got the fundamentals down, you can move on to a more detailed course like Graphic Design for Beginners Part 1. This course goes more in-depth about how to apply the principles of design to real-world projects.
Once you're ready to get started, reach out to small businesses in your area. Let them know what services you offer (business cards, branding, flyer design, etc.) and how you can help them increase brand awareness. Bring a sample of your work.
You can also reach out to some of your favorite bloggers or friends who blog to see if they can use your services for Pinterest or social media images. Sites like 99designs are also good resources for newer freelance graphic designers.
Related: How to Become a Graphic Designer (A Step-by-Step Guide)
8. Proofreader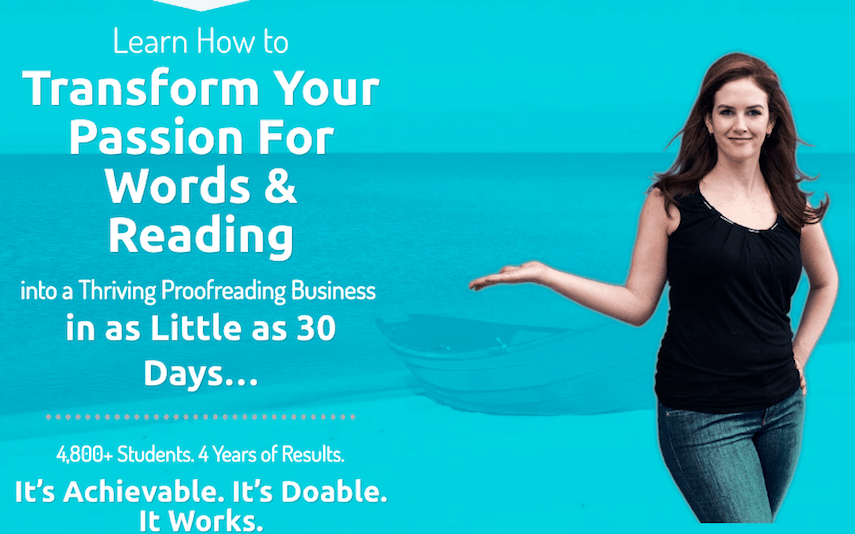 What it pays: $10 to $45 per hour
If you have an eye for spotting grammar and punctuation mistakes, consider working as a proofreader. Proofreading is usually the final stage of review before a piece of content is published and typically involves checking for spelling, grammatical, and punctuation errors, as well as typos.
It's separate from editing and is one of the best online jobs for college students.
If you're interested, check out Proofread Anywhere for some free seven-day courses. The course's creator, Caitlyn Pyle, started her own proofreading business and used it to make a living online while traveling abroad.
You can also begin booking proofreading jobs by setting up a freelancer profile online. There's no shortage of opportunities on Fiverr, Upwork, and Freelancer.
9. Resume writer
What it pays: $50 to $75 per resume/$10 to $25 per hour
If you're good at putting a positive spin on someone's work history or know how to make a resume stand out, you can turn it into a lucrative side hustle helping your friends write theirs. And if they've used an online template or already have a solid resume, you can offer resume proofreading services to make sure it's error-free.
The easiest way to start offering your resume writing services is through freelance sites or by word-of-mouth. Let your friends know you're available to help them polish their resumes before they apply for that post-college job or internship, and ask them to spread the word.
10. Tutoring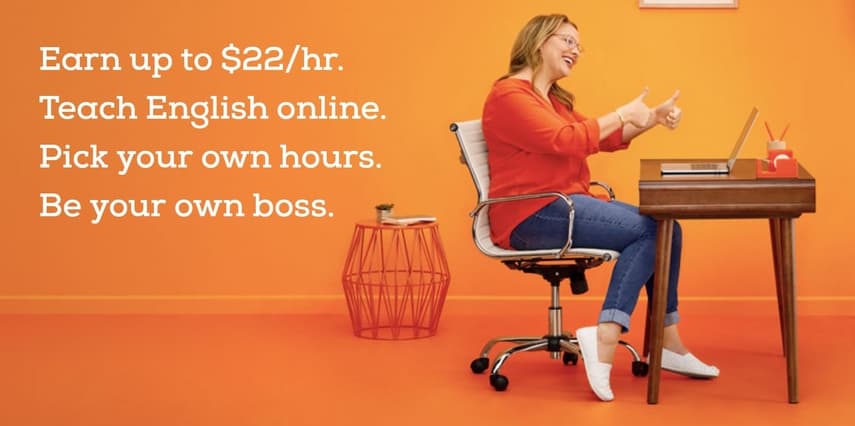 What it pays: $14 to $20+ per hour
Teaching or tutoring online is a perfect online job for college students. The best part about tutoring is that you're reinforcing what you've already learned, so if you tutor subjects in your major, it's like getting paid to study.
If you want to start offering your tutoring services online, here are the best places to start:
VIPKid – only available to graduate students since you need a bachelor's degree; pay is $14 to $22 per hour
Wyzant – tutors set their own rates
Chegg – tutors start at $20 per hour
If you need a break from school, you can tutor or teach in your other areas of expertise, like an instrument or sport. Advertise your services on social media, in student centers, or in the community around your school.
11. Web developer
What it pays: $20 to $75 per hour
Regardless of your major, you can build up a side hustle as a web developer. If you have minimal skills, you can get started by taking an online training like The Complete Web Developer Course on Udemy.
This course will teach you everything you need to know to start booking clients and can pay for itself in as short as a week. Although one class won't make you a professional coder, you will get a good foundation and the confidence to take on your first clients.
For new web developers, it's best to start with smaller projects like editing existing websites rather than building new ones. This is a good way to practice the most popular coding languages (along with WordPress) and how they work together to form a website.
You can begin earning money by bidding on projects on freelance sites like PeoplePerHour, Upwork, and Fiverr.
Related: How to Become a Web Designer in 7 Simple Steps
12. Survey taker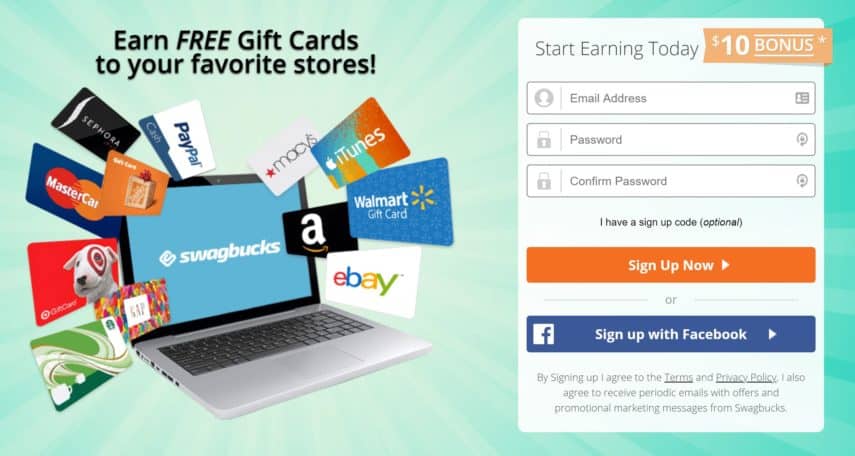 What it pays: $0.10 to $20 per survey
Surveys aren't always the most fun gig, but they are one of the easiest online jobs for college students. Survey sites collect consumer data that companies use to improve their products. That's why they're so eager to pay regular people for their opinions.
In just a few minutes a day, you can make a decent side income with paid online surveys.
One of our favorites is Swagbucks because of the many different ways to earn including watching videos, taking surveys, playing games, and browsing the web.
To get started as a survey taker, create an account for each site you plan to use. Since you won't be eligible for every survey, you'll earn more by signing up with several sites.
Related: 18 Paid Survey Sites Where Our Readers Earn the Most
13. Search engine evaluator
What it pays: $12 to $15 per hour
Google isn't always perfect. That's why it, and other search engines, relies on real people to provide feedback on the relevance and usefulness of their results.
These types of online jobs for college students usually range between 10 to 30 hours per week and can easily work around a busy college schedule.
Find search engine evaluator jobs on:
Lionbridge
ZeroChaos
Appen
Make sure you follow the application process and answer any questions as honestly as possible. You also want to be realistic about the amount of time you can commit to this type of job. If you only have a few hours a week available but the position requires 20, you might want to search for another side hustle.
Related: How to Get Paid to Search the Web
14. Fiverr gigs
What it pays: $5 to $995 per gig
Five dollars doesn't sound like much, but for tasks that take just a few minutes of your time, it adds up fast. If you have a specialized skill, you can charge more.
Projects on Fiverr range from $5 to $995, and you can offer three versions of your services at three different price points. Many Fiverr sellers have turned it into their full-time gig, while others use it to make money on the side.
Popular services available on Fiverr include writing, web development, and graphic design. You can also do something unique or offbeat like prank calls or celebrity impressions.
15. Data entry
What it pays: $10 to $17 per hour
Data entry is relatively stress-free and typically doesn't require any specialized skills, which makes it a great online job for college students who don't want a serious commitment.
Check out these websites for online data entry jobs:
Clickworker
DionData Solutions
The Smart Crowd
You might want to check your typing speed before applying for a data entry job. If you're a slow typer, it'll be difficult to turn your projects around on time.
16. Gamer
What it pays: varies (some gamers earn $10,000+ per month)
If you're an avid gamer or love playing games on your phone, you might be able to turn that into a lucrative side hustle with flexible hours. You can start a gaming blog, create a YouTube channel, compete in gaming tournaments, or even play games on sites like Mistplay to earn cash.
You might even be able to find a part-time job in the gaming industry, which is helpful if you're in a major like graphic design or computer science.
Getting started with this online job is fairly easy; all you need is your phone or laptop, a reliable internet connection, and a few hours a week.
Related: 23 Real Money Earning Games and Other Ways to Get Paid to Play Games
17. Social media influencer
What it pays: varies based on nature of campaign (some influencers can earn six figures per month)
Lots of companies will pay people to promote their products and services on social media. If you have a large Instagram, TikTok, or Twitter following, you can take advantage of this and earn some extra money. And for some campaigns or companies, a few followers might be all you need.
You'll typically earn money as an influencer from either a flat fee or affiliate income. Affiliate income comes from a special discount code or link you share with your followers. When they make a purchase using that code or link, you earn a percentage of whatever they buy.

18. Amazon seller
What it pays: varies
Amazon isn't just for two-day shipping and watching Fleabag or The Marvelous Mrs. Maisel. In fact, there are many ways you can make money on Amazon.
Whether you're working as a delivery driver, selling your handmade goods, selling your own eBooks, or finding micro jobs on MTurk, there are plenty of options for an Amazon side hustle. You can also resell items like books, sell products as a wholesaler, or join Amazon Affiliates to earn money through your blog or social media.
There is no cap on how much you can earn selling on Amazon; and if you're able to take advantage of several of its programs, you can turn this into a lucrative online side hustle. Just make sure you're following the program's rules and guidelines. If you don't, Amazon can dismiss you from working with the company.
Online Jobs Often Offer More Flexibility
Working online is the best setup for most college students, and you don't always need any experience to succeed. The gigs are flexible, usually pay better than campus and other brick-and-mortar jobs, and you don't have to work on your holiday break.
If you find something you're really passionate about, you could even turn your college side gig into your full-time career.