40 Blog Post Ideas for Rapid Traffic Growth
Advertiser Disclosure
Our readers always come first
The content on DollarSprout includes links to our advertising partners. When you read our content and click on one of our partners' links, and then decide to complete an offer — whether it's downloading an app, opening an account, or some other action — we may earn a commission from that advertiser, at no extra cost to you.
Our ultimate goal is to educate and inform, not lure you into signing up for certain offers. Compensation from our partners may impact what products we cover and where they appear on the site, but does not have any impact on the objectivity of our reviews or advice.
Writer's block is the pits. Be it fear of getting started or a lack of creative inspiration, not writing isn't an option. Here are several dozen ideas for putting pen to paper (and how to generate unlimited ideas in the future).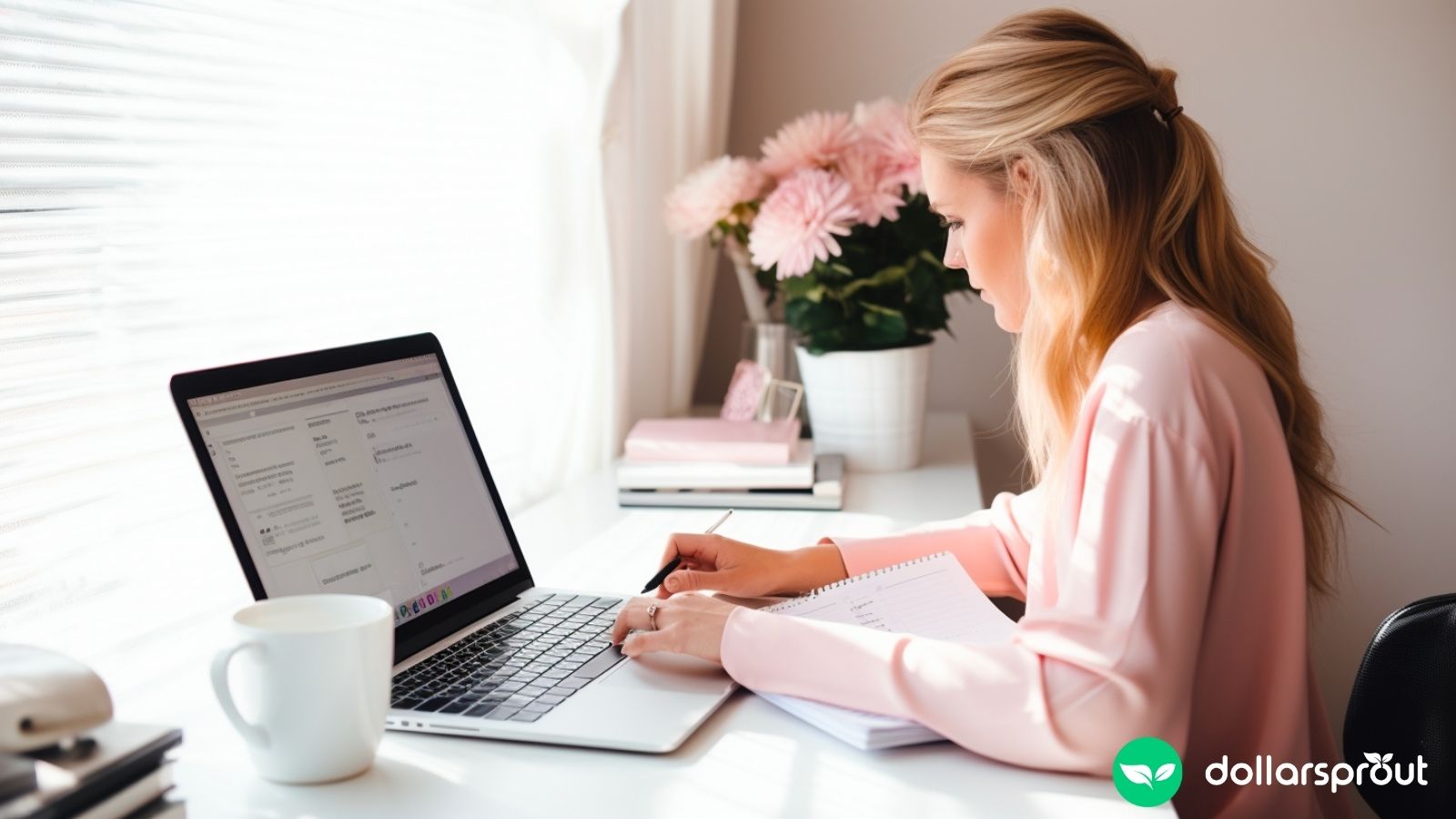 When I started my first blog, I thought it had to include all the categories. Since I knew a little about a lot of things, it seemed right. Including more topics meant that I wouldn't run out of things to write about.
But as I researched best practices, I learned that it's better to pick a single niche and cover every possible angle within that niche. Armed with that knowledge, I started exploring how to brainstorm blog topic ideas quickly so you don't have to constantly come up with new topics.
Now that I know how to find them, I have more topics to write about than I can cover in a year.
As you strive to fill your publishing schedule with content that your audience will love, tailor your blog post ideas to your niche and learn the strategies that will help you find an endless supply of new content that's certain to rapidly bring in new website visitors.
40 Blog Post Ideas for Maximizing Website Visibility
If you're not sure where to start, start with something basic. You can select the topics that make the most sense for your audience and turn them into the perfect blog post.
Not all of these ideas will work for every niche, but you can find at least one that will.
The reason you started your blog
How your readers can start a blog like yours
A list of goals you've accomplished
A list of goals you plan to achieve
The top ten problems that your readers face (and the solutions)
A past failure you've overcome
A book review
A movie review
A roundup of the top ten influencers in your niche
An Interview with a professional in your niche
An embarrassing story or event that taught you a lesson
Five strategies that didn't work for you
Five strategies that worked for you
Compare and contrast two similar topics (products, services, strategies, etc.)
A review of the last product or service you purchased for your blog
A list of products or services that solve a problem among your readers
The steps to do a popular activity
A secret about yourself
A list of tips or hacks that make an activity easier
A gift guide
A roundup of your favorite resources
The top ten challenges you face (and a plan to overcome them)
A list of inspirational quotes and how they apply to your journey
The history of your niche
A captivating story that taught you a lesson
A rant about a topic you're passionate about
The top ten pieces of advice that helped you succeed
The competitors in your niche and what you do differently
The steps that led to your current success
The top ten hobbies that help you decompress
The people who inspire you
A detailed overview of your daily schedule
A roundup of your top blog posts
A description of where you see yourself in 5, 10, or 15 years
The top ten tips that help you maximize productivity
Your opinion on a controversial topic
The top ten things you love
A 10-step method you've personally used to solve a problem in your niche
A checklist of actionable items that solves a problem
A roundup of expert opinions on a topic in your niche
Related: These 5 Millennials Started Blogging 12 Months Ago. Now They Make $1,000+/Month
How to Find Blog Post Ideas for Yourself
Even if you're an expert in your niche, you might find yourself running out of familiar topics to write about. To make sure you always have content ideas, it's essential to learn where to find blog post ideas that will resonate with your current readers and lure in new traffic.
Check your Google Search Console for keyword ideas.
No matter how new you are to blogging, it's vital to set up your Google Search Console (GSC). It's a free tool that lets you discover the analytics of your blog like visitor clicks from Google's search results, search position, and keywords.
The most prominent section in GSC is the Performance tab. On this tab, you can view a list of the keywords your blog posts rank for, the number of clicks they've received, and their average position in the search results (from #1 to #100). You can sort through the keywords to find new blog post ideas.
Finding keywords does two things at once — it gives you topics to write about and it helps you attract Google traffic to your blog.
If you want more information, you can learn how to do this step by step in this free 6-day SEO Boot Camp.
Research your competitors.
You can get inspiration for new blog posts by reading through the content of other blogs in your niche. Take the competitor's URL and search it on Ubersuggest.com to find which articles are bringing the most traffic to their site.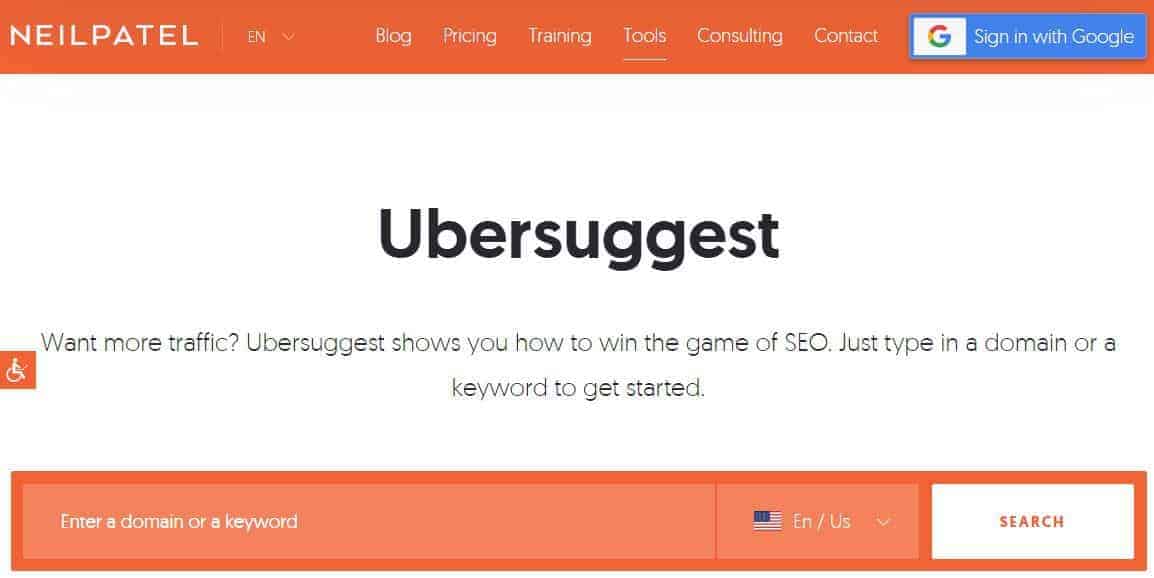 Don't regurgitate the same information that your competitor shares. Instead, use the content to outline an even better article and then write a new piece from your unique perspective.
Ask your readers/followers/subscribers.
Ask your audience what they need help with the most. You can set up a poll on Facebook, email a brief questionnaire to your subscribers, or prompt readers to leave a comment at the end of your articles.
You can turn the relevant responses into a new blog post or series of posts.
Use a blog idea generator.
A blog idea generator like the one by iMPACT populates fill-in-the-blank titles that work for any niche. Using the generator, you can turn a single word like "traveling" into a full post idea like "7 Major Packing Mistakes You're Making Right Now."
With just one suggested title, you can find several different blog post ideas.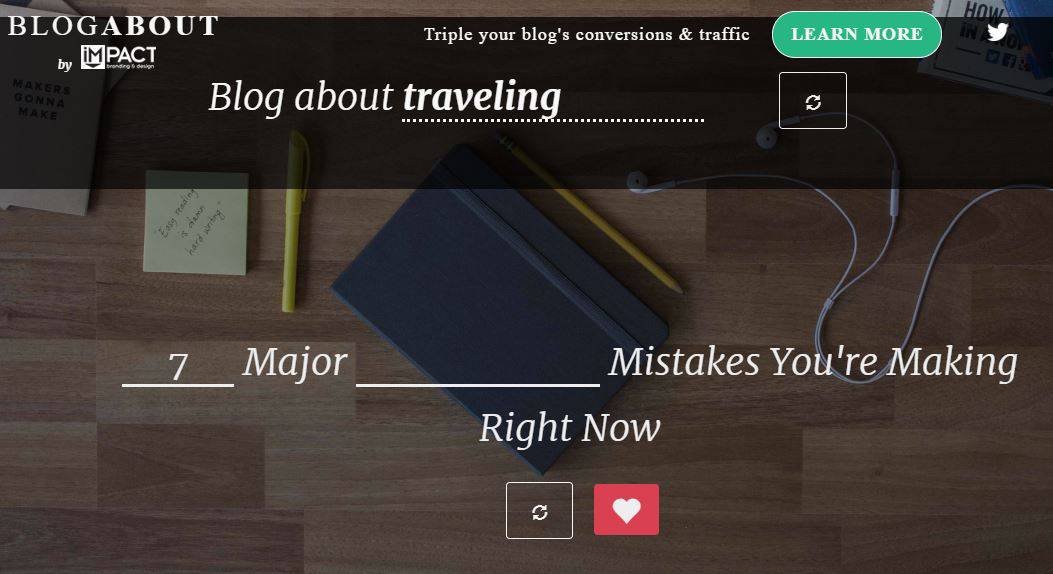 Review products/services in your niche.
Honest reviews can help guide your readers to make an informed decision on a future purchase. They can also be a great way to generate revenue for your blog if you review affiliate products and earn a commission from your referrals.
Don't inflate your reviews with positive feedback unless it's true. You wouldn't want to encourage someone to buy a product or service based on your recommendation unless you believe it's worth the cost.
Spin off of your existing content.
Choose the most popular article on your blog and read through it to find supporting content ideas. For example, if you have a list of 20 of the best parks to visit in your area, choose a single park from the list to write a detailed blog post about. As you publish each new article, you can link to it from the original list and give readers the option to read more about each park.
Read through niche forums.
Reddit is a popular platform where people discuss various topics and interests. Search the site for your niche and read through threads to get inspiration for new blog posts.
Quora is another platform you can use to generate blog post ideas. Follow specific topics to see what people are asking every day, and then answer those questions in a post.
Search Google for other forums that relate to your niche. You can use the content to inspire ideas and to help you write blog posts that solve the problem.
Check Google Trends.
Get a list of daily topics on Google Trends and address the subjects that relate to your audience. When you write a timely article, share it with your social media followers, and send the link to your email list requesting shares and opinions.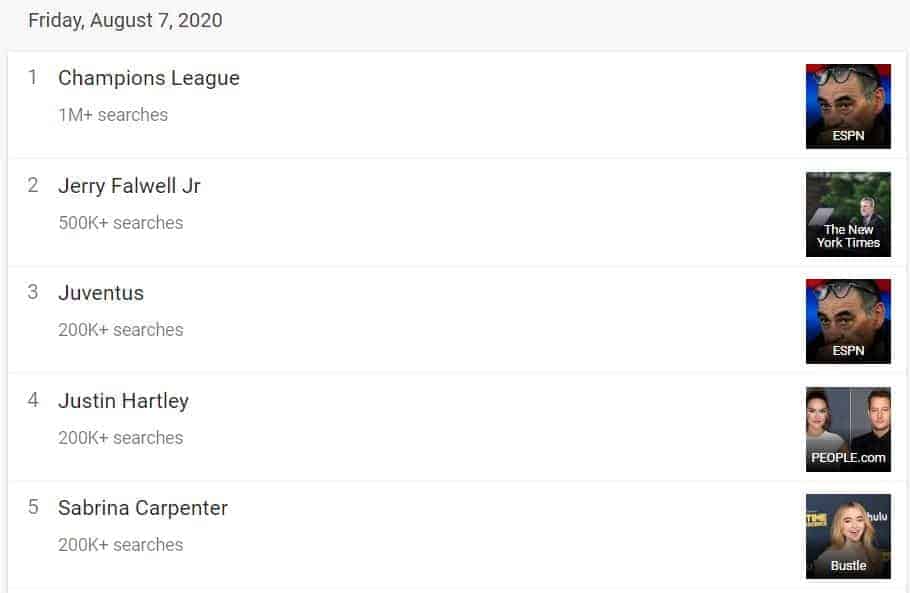 Note questions in Facebook groups.
Join Facebook groups where your audience hangs out. There are thousands of options from Mom groups to Disney fans to health and wellness support.
You can join the groups and interact or simply lurk. When a member asks a question that relates to your niche, you can turn your answer into a new blog post.
Stay up to date with current events.
Current events that affect your niche can turn into popular blog posts. Follow news sites and watch the news for ideas. When you find something relevant to your niche, write an article about it, and help readers navigate any struggles they might be having as a result.
Round up your popular posts.
Choose three to ten of your most popular blog posts and tie them together into individual lists. Make sure the topics have a common theme, whether it's a list of craft tutorials, travel hacks, or popular recipes.
Start a series.
A series of blog posts can last for one week to a month to a year or more. Once you decide on a topic, you choose the details of how you'll develop the series.
Some examples of a series include monthly book reviews, different ways to accomplish a single goal (like make money), or similar projects that relate to your niche. Create a single landing page that lists all of the individual articles in the series to help your readers navigate the options.
Interview professionals in your niche.
Asking professionals to share tips can help build your blog's reputation and authority. You can draft a questionnaire, email it to professionals in your niche, and publish each response as a separate blog post.
You can do an interview series, or use the interviews to create a helpful roundup where readers can see the best tips in one place.
Click through Google's related searches.
When you search a general topic on Google, you can read and click through the related searches at the bottom of your screen. Start by searching for your niche on Google like "health and wellness" and continue to click the related searches until you find one that inspires a new blog post.

The more times you click through the results, the more specific the suggestions will be.

You can click through as many times as it takes to find inspiration for your next blog post.

Pay attention to the comment section on blogs.
Visit the comment section on your blog and other blogs in your niche and take note of questions and comments. Use those ideas as opportunities to create content that will solve that problem or answer that question for other readers.
Pay attention to what friends are posting on social media.
You can gather blog post ideas based on the interests of your friends. Watch the questions they are asking and the posts they are sharing on social media to find topics that might resonate with your readers.
Read for 10 minutes a day.
Spend a few minutes each day reading news articles, books, or posts in your niche. Look for content gaps, unanswered questions, and inspiration for new blog posts.
Make sure to keep a notebook, sticky note, or Google or Word document open so you can keep track of the ideas.
Respond to other bloggers' articles.
If you have a different opinion on a topic that another blogger published, write a new article in response. You can address the previous blog post or keep it in the back of your mind to guide your writing.
Follow the top influencers in your niche on social media.
Social media is a powerful tool for bloggers to find new blog post ideas. You can easily follow popular influencers and spin-off new topics based on the posts they share. You can also read through the comments on popular social media accounts and posts to get more ideas.
Use Google's "I'm Feeling Lucky" feature.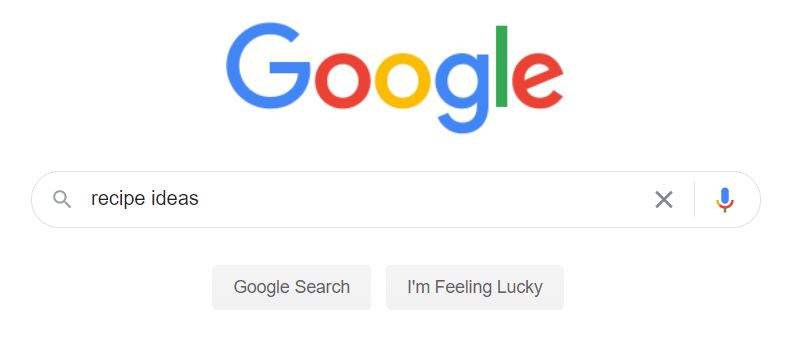 Type in any search term on Google and select the "I'm Feeling Lucky" button. Read the article or page that Google chooses for an easy way to get inspiration for your next article.
Don't analyze the results too carefully; instead, turn the idea into your own and write a new blog post on the topic from scratch.
It's (Almost) Impossible to Run Out of Blog Post Ideas
Unless you have thousands of articles published on your blog, it's nearly impossible to run out of relevant topics. And if you've covered all there is to know about your niche in just a few hundred posts, then consider broadening your target audience or expanding into a different niche.
You don't have to come up with ideas on your own. In fact, it's good to research what to blog about. That means you're searching for blog post ideas that your readers will appreciate and connect with. When your audience is happy, it keeps you motivated to provide helpful content that also makes money for your blog.