BookScouter Review 2023: How to Flip Textbooks for Cash
Advertiser Disclosure
Our readers always come first
The content on DollarSprout includes links to our advertising partners. When you read our content and click on one of our partners' links, and then decide to complete an offer — whether it's downloading an app, opening an account, or some other action — we may earn a commission from that advertiser, at no extra cost to you.
Our ultimate goal is to educate and inform, not lure you into signing up for certain offers. Compensation from our partners may impact what products we cover and where they appear on the site, but does not have any impact on the objectivity of our reviews or advice.
Flipping and selling books online can be a profitable side hustle, but only if you know how to find the right books and price them accordingly. BookScouter helps people who want to make money flipping textbooks and other books.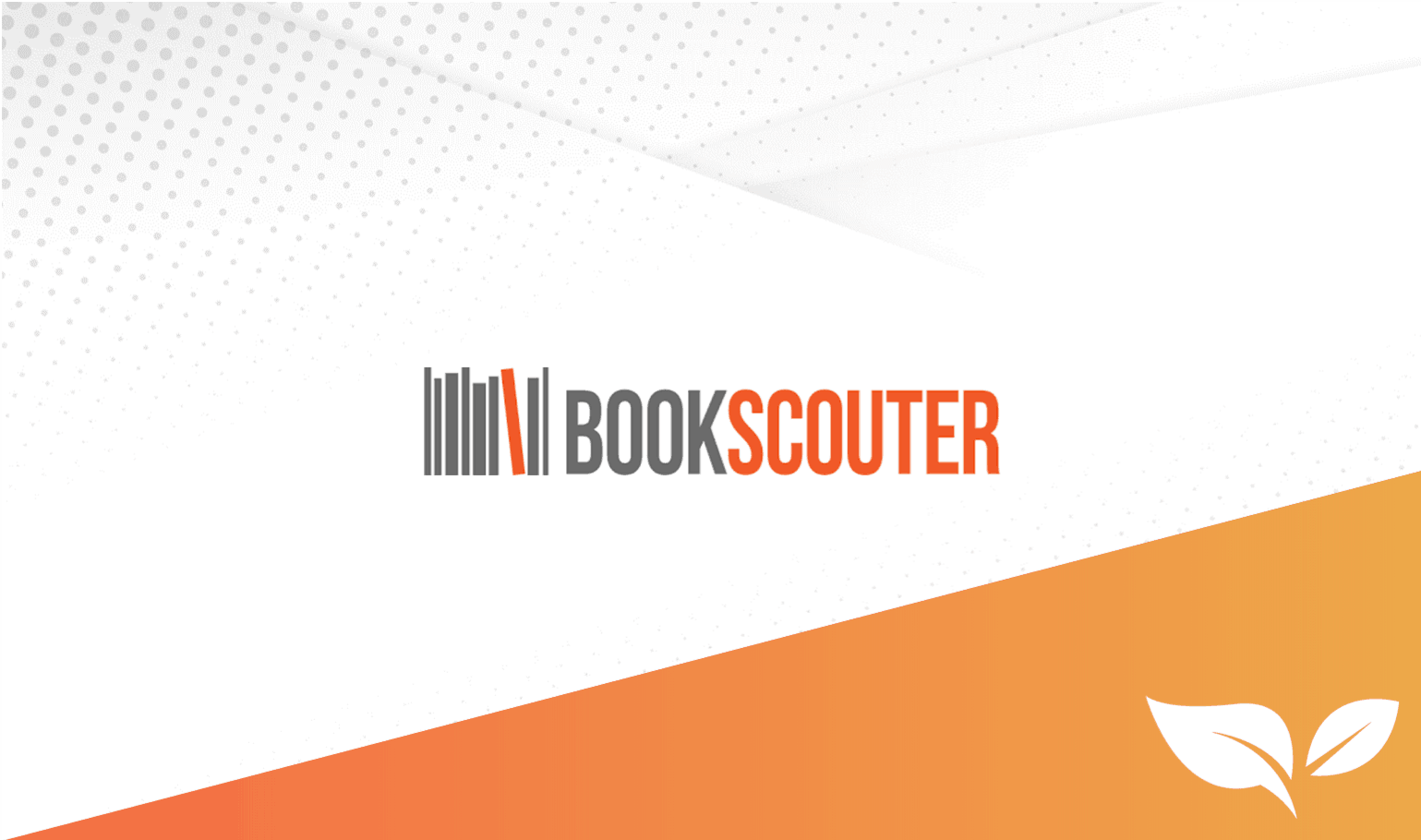 You learn a lot when you start college.
How to do your own laundry, how to make new friends, and how to manage your time. You also learn how expensive college is. Not just the cost of tuition, but how expensive the other aspects of college, like textbooks, can be.
Textbooks are a necessary part of college, and they're a pain to deal with. You have to spend hundreds of dollars when you buy them. When the semester's over, most students end up selling them back to the university bookstore for a fraction of the price.
But what if there was a way you could sell your textbooks and recoup more money than reselling to the bookstore?
Fortunately, thanks to BookScouter, there is.
What Is BookScouter?
BookScouter is a free online platform that compiles buy-back prices from over 30 vendors. This lets students get more money back because they can choose the site that will pay the most.
Note that it is an aggregate site; it provides data on vendors who will buy your books. It does not directly buy books from sellers and the quoted prices are from the vendors, not BookScouter.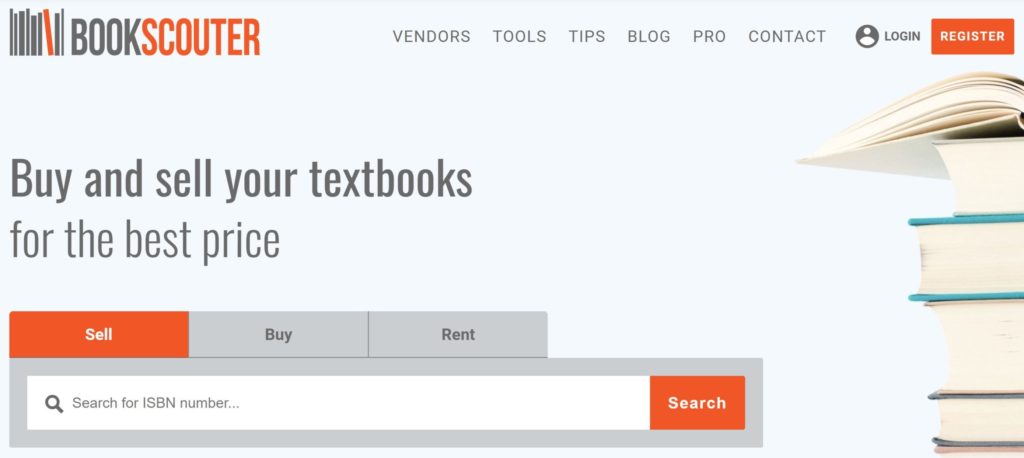 Is BookScouter Legitimate?
Bookscouter has a 3.8 of 5-star rating on Trustpilot and 4 of 5-star ratings in both the Google Play and Apple App Store. Users like the easy-to-use scanning feature, the ability to see multiple offers at once, and how easy it makes getting rid of unwanted textbooks. Complaints tend to focus on functionality issues with the app, not recognizing or finding ISBNs, and poor customer service.
Since its inception, Bookscouter has been featured in major news outlets like BuzzFeed, Lifehacker, Consumer Reports, and The Huffington Post as a valid and legitimate way to sell books.
Free
Price
Pro Tools available for $29/month
DollarSprout Rating
Bar code scanner, instant valuation, Zapier integrations
BookScouter At a Glance:
BookScouter is an online buying and selling platform for textbooks. After inputting a book's ISBN, BookScouter will show different vendors and the price they're willing to pay for the book. It's free to use but you can pay for the pro tools, which can help you maximize your earnings.
Show

Hide

more
Pros
Free to sign up
Instantly compares prices for up to 30 vendors
Easy-to-use website and app
Scholarship program
Cons
Can take a while to get paid
App functionality is sometimes a problem
Doesn't accept all books
Only available in the U.S.
How Does BookScouter Work?
You can use BookScouter's website or app to input or scan your book's ISBN and receive the list of buy-back prices from vendors including Amazon and Powell's. You select which vendor you'd like to use, accept their offer, and ship the book to them for free using a prepaid shipping label.
BookScouter is integrated with a website called Zapier to help automate the book buying and selling process. You can use Zapier to set up an email notification to track pricing from a price-watching service for certain ISBNs, which means you don't have to keep checking every few days. You can also set an alert for an ISBN whose price fluctuates frequently, along with a price threshold. If the book's price goes above that, you'll receive an email.
When you receive payment depends on the vendor and the payment method. According to the site, most payments are received within one to three days of receiving the book, and PayPal is the fastest way to get your money. You can request a mailed check, but that might take up to seven days to receive.
Review of BookScouter for selling used books
BookScouter makes selling books to vendors straightforward. After you've scanned or entered the ISBN, you'll get a list of offers from roughly 30 vendors to compare and choose from.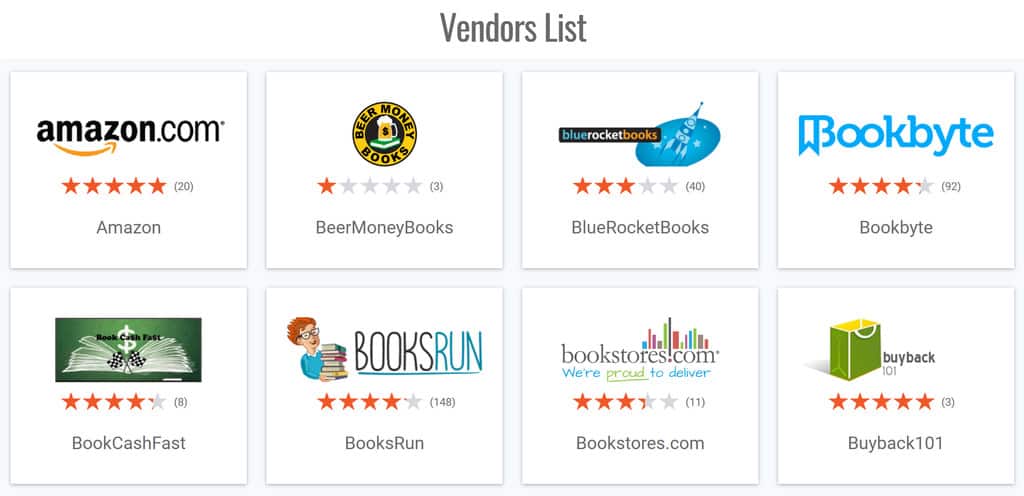 While it's important to compare the buy-back price, you should also read the reviews from other customers. Even if a vendor offers a high price, they might be terrible to work with or their fees might cut into your profit.
If the prices you're seeing are too low, or you get a list of vendors all offering $0.00 for the book, you can sell your textbooks somewhere else. Selling your book via BookScouter may be fast, but you might not always get the highest price possible. And even though BookScouter aggregates prices from 30 vendors, you may find you can get more selling the book on your own on eBay or at a secondhand shop like 2nd and Charles.
Review of BookScouter for buying used books
If you want to increase your earnings with BookScouter, check websites, thrift stores, garage sales, and even your parents' attic or basement to find more textbooks to sell on the platform.
One way to ensure you're making the most profit is to use BookScouter to research the ISBN and see the going rate of each book before you purchase it. You can then subtract your purchase price from the offer price to determine your profit. If the margin is high enough, buy the used book and sell it to a BookScouter vendor.
When purchasing used books, be aware of the condition. That can make all the difference between a book that sells for a profit and one that costs you money. Books with an intact cover in good shape and pages that are free from water damage, notes, and highlighter marks command a higher offer price.
Package your items securely and carefully when you send them off. If they arrive in poor or damaged condition, they can revise their buy-back offer, and you'll receive less money than you expected.
Rent your books
If it's still too expensive to buy a book with BookScouter, they also have an option to rent textbooks. To do so, all you need to do is search by ISBN, compare prices from 20+ vendors, and pick the one that works best for you. Make sure you check the cost for the rental period and note the return date. You might find that buying a used book, although cheaper up front, might wind up being more expensive over time, especially if you need to renew the book or you return it late.
BookScouter also offers the option to buy and rent eBooks.
How Much Can You Make Selling Your Books on BookScouter?
I put BookScouter to the test by researching the buy and sell prices for some required reading at my alma mater.
First, I looked up some classes I took as an undergraduate. Next, I found the required reading for each and the lowest rate you can buy it for on BookScouter. Then I compared it to the highest selling rate on BookScouter. Here's what I found.
Book Title
ISBN
Buy on BookScouter
Sell on BookScouter
Net Difference
The Entrepreneur's Guide to Law and Strategy
9781285428499
$24.93
$33.19
+$8.26
Environmental Economics and Management
9781111826673
$28.30
$13.91
-$14.39
Handbook of Corporate Lending
9780615447223
$39.10
$2.51
-$36.59
Financial Analytics
9781307421583
$105.20
NA
-$105.20
Window on Humanity
9781260801866
$72.50
$21.13
-$51.37

Note: These estimates are accurate as of September 2020. Prices and rates may vary depending on the time of year and condition of your textbooks.
I was surprised to see that a few books sell on BookScouter for more than you can pay to buy them through the site.
Based on these numbers, I would say that it doesn't always pay to buy and resell your books on BookScouter. However, if you can find a good deal on eBay, Craigslist, or around campus, reselling your used books on the site can definitely turn a profit, or at least help you make back a chunk of your original costs.
One thing I found to be consistent is that BookScouter generally offered a lower price than the university bookstore. For example, the first book in the table above, The Entrepreneur's Guide to Law and Strategy, sells for $24.93 on BookScouter. At the university bookstore, you'd pay $94.50 to buy a used edition: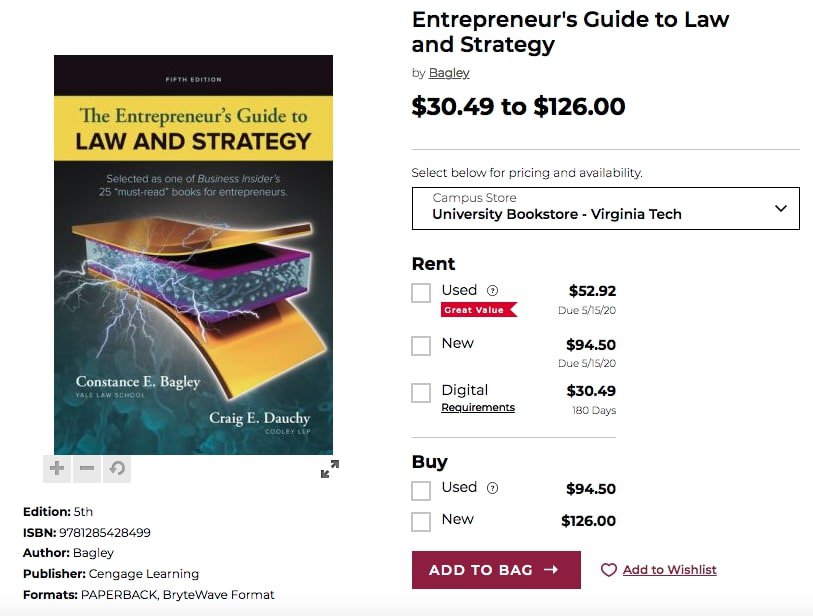 BookScouter Scholarship Program
In addition to helping students earn money by selling their textbooks, BookScouter provides a quarterly $500 scholarship to offset the cost of books. It's open to any student enrolled in an accredited college or university program.
To apply, you'll need to complete an online application and provide a short video, no longer than one minute, discussing the most expensive textbook you've had to buy and why you needed to buy it. If you're selected for a scholarship, you will also need to agree to participate in an interview about yourself and your future plans.
Related: How to Get a Free Laptop (from Colleges, the Government, and More)
Review of BookScouter's Pro Tools
For $29.99 per month, you can register for BookScouter's Pro Tools. These are geared towards high-volume sellers and are intended to streamline the book-selling process. If you're curious about the Pro Tools, you can try the service for free for 3 days.
BookScouter's Pro Tools aren't mandatory for successfully flipping books online. The tools help simplify the process of searching ISBNs, identifying price points, and researching which books are in demand, but you don't need them to make a profit with BookScouter. If you're looking to sell books regularly or in bulk, Pro Tools may be a wise investment. But if you're only trying to sell a handful of books every once in a while, the basic options are enough.
Pro Tool 1: Deals
BookScouter's Deals is a useful feature for book flippers. Using a unique sorting algorithm, the tool identifies books that have the lowest vendor purchase price and the highest vendor offer price.
For example, using this tool, you can learn that one vendor is selling a book for $20 while another is buying that same book for $40. You can then reserve your $40 offer for the book right before purchasing it for $20. That's a $20 profit for very little work.
Pro Tool 2: Bulk Lookup
BookScouter's Bulk Lookup is another useful tool to look up multiple ISBNs simultaneously and get the results on one screen (with some limits).
The tool allows you to filter out the lowest offers to see how those affect the average offer price, and you can also export the results as a CSV file to a spreadsheet so you can analyze the data however you want.
BookScouter Review Summary: Turn Your Textbooks into Money
There's definitely a market for selling books online, and BookScouter provides a simple solution to help gauge the cost of books and identify places where you can turn a book into a profit.
Its free tools make it easy to determine from whom you'll get the most money, and the process for sending the books and receiving payment is straightforward. With BookScouter, you might be able to turn your passion for books into a way to generate income.
Related: 17 Best Alternatives to Amazon for Buying and Selling Your Things