How to Make Money on Amazon (14 Popular Methods)
Advertiser Disclosure
Our readers always come first
The content on DollarSprout includes links to our advertising partners. When you read our content and click on one of our partners' links, and then decide to complete an offer — whether it's downloading an app, opening an account, or some other action — we may earn a commission from that advertiser, at no extra cost to you.
Our ultimate goal is to educate and inform, not lure you into signing up for certain offers. Compensation from our partners may impact what products we cover and where they appear on the site, but does not have any impact on the objectivity of our reviews or advice.
It's possible for anyone to learn how to make money on Amazon in their spare time. All you need is an Amazon account to get started.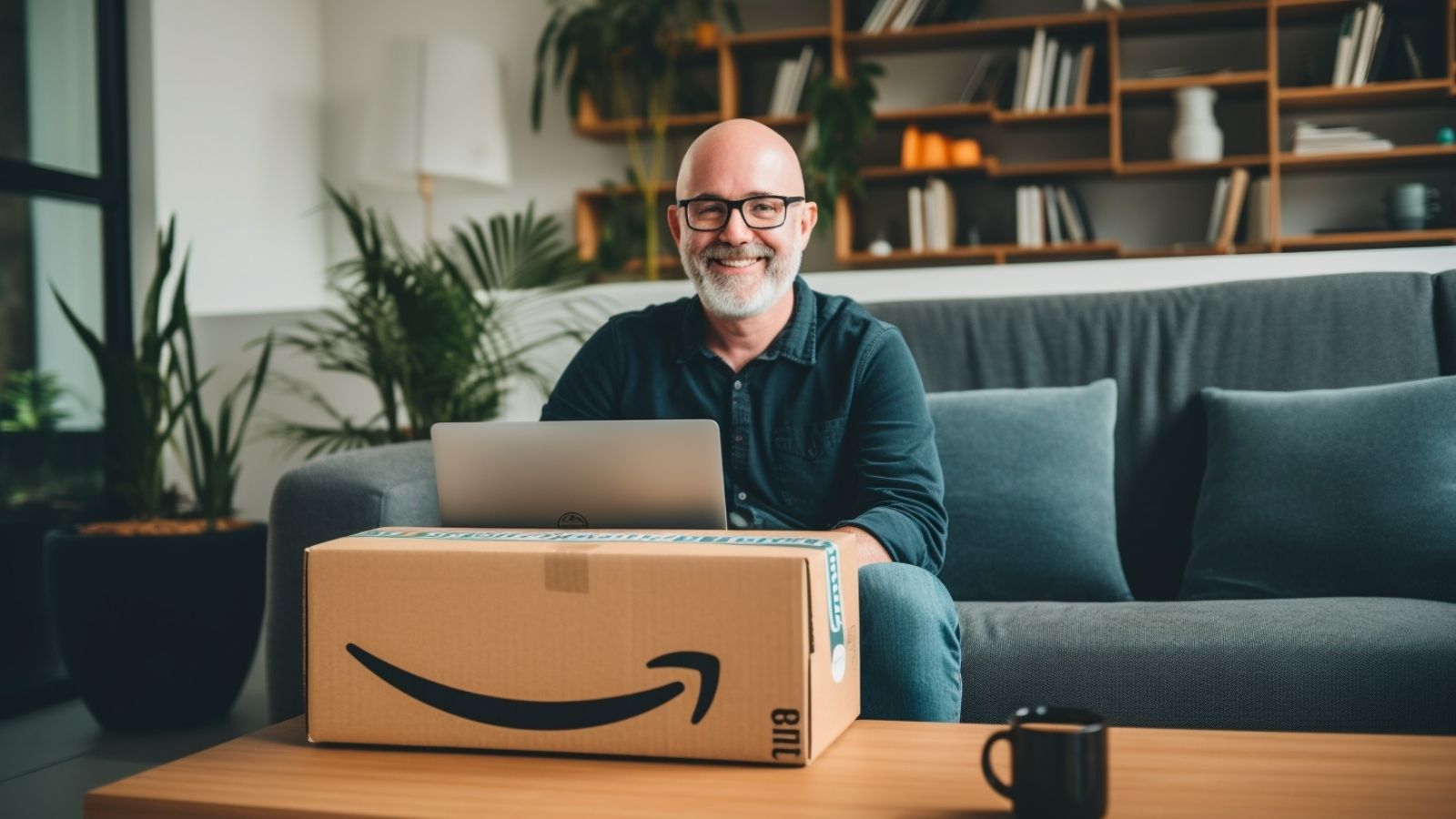 If you need to buy something, chances are you check out Amazon first.
With its robust inventory and low prices, it's the go-to resource for many shoppers. But it's also a place for people to earn some extra money.
If you're looking to make some extra cash, you can probably find a way to do so. From selling handmade items to publishing your own eBooks to delivering packages, there's no shortage of options for using Amazon to make money instead of spending it.
It's easy to get started with an Amazon side hustle. All you need is an Amazon account and some time and commitment.
14 Options for Making Money on Amazon
Amazon offers a number of money-making options for all skill levels and talents.
1. Write and publish your own ebooks and audiobooks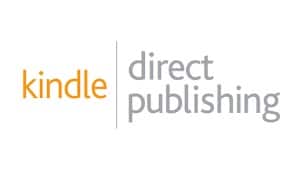 With Amazon Kindle Direct Publishing (KDP), you can publish your own eBooks and audiobooks on Amazon. It's a free way to expose your books to millions of readers within 24 to 48 hours.
When you publish with KDP, you can earn up to 70% royalties and you get to keep the rights to your books. In addition, you'll be able to set your own prices and change your books after publishing as often as you'd like. To publish your books, you'll need to sign in to KDP with your Amazon account, go to your KDP bookshelf, enter details about your books, and upload them.
KDP will pay you royalties on a monthly basis, about 60 days after the end of the month in which you earned them. You can choose from multiple payment options including wire transfer, direct deposit, or check.
"If you write random books, they'll be difficult to sell. Write what people are excited to read," says Michelle Jackson, who earns an income selling eBooks on Amazon. "If you're writing non-fiction, make sure that your work educates, inspires, or entertains your readers. Also, optimize your book listing with relevant keywords so you can capture the right audience."
For some tips and tricks on how to succeed with this opportunity, check out this guide on how to sell eBooks online as a complete beginner.
2. Trade in used items

Amazon Trade-In is an alternative to Decluttr for selling your used or unwanted items. With the Amazon Trade-In program, you can receive an Amazon gift card in exchange for used books, electronics, video games, and more.
Once you send in your used items, they're appraised and you receive an email informing you if they were accepted or rejected. Shipping is free with a prepaid shipping label provided by Amazon, and if it doesn't accept your item, it's returned to you at no charge.
While Amazon accepts a wide array of items, you can't trade in items that have not been listed in its Trade-In store. If you don't see an item in the store, keep checking back as new items are added regularly.
3. Amazon Handmade

If you're creative or crafty, you can create and sell your own goods on Amazon Handmade. Amazon Handmade brings together artisans from over 80 countries who sell their unique crafts to others.
The crafts are hand-designed and produced individually rather than on a large scale. You can sell unique artwork, accessories, jewelry, beauty, and stationery products.
To sell on Amazon Handmade, you'll need to fill out an application form that asks you to provide some personal information as well as details about the products you create. After you complete the application, it'll go through a screening process to make sure your goods are right for the platform.
Once you are approved, you can create an Artisan profile with a unique URL and make a free listing of your goods. Any time you make a sale, Amazon deducts a 15% referral fee. To increase your chances of success, invest in sponsored ads or allow Amazon to ship your products so you can focus on creating them.
4. Amazon Home Services

If you offer a professional service like handyman, electrician, or house cleaner, you can offer it on Amazon Home Services and connect with customers in your local area.
After you fill out the application form and receive approval, you'll get an activation code to create your account. You can download the Amazon Home Services app and select local jobs that fit your skill set and schedule.
To sell your services on Amazon, you'll need General Liability insurance with a limit of $1,000,000 US dollars per occurrence. Also, if you sell a trade service such as plumbing or general contracting, you'll be required to provide your license information. Amazon will perform a background check as well.
You won't have to pay any startup, subscription, or advertisement fees. You'll only be responsible for a revenue share for the jobs you complete. The service types and prices will determine the amount you'll have to pay. If you clean a house, for example, you can expect a customer to pay around $105.77 and you'll pay Amazon a percentage.
5. Amazon Merch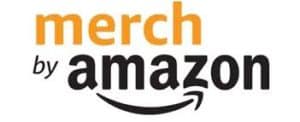 Amazon Merch gives you the chance to sell your designs as Amazon products so you can reach millions of customers without any upfront investments. After you fill out an application and describe your background and experience, Amazon Merch decides whether to approve you.
Upon approval, you upload your artwork, select a product type and color, and write a description. Then, Amazon Merch will create a product page on Amazon for you. Every time a customer buys your product, Amazon will take care of the production, shipping, and service.
With Amazon Merch, you won't have to worry about printing your design on tons of T-shirts or coffee mugs. It'll give you the opportunity to reach hundreds of millions of customers without keeping a bunch of stock that may or may not sell.
You'll earn royalties on every product sold based on the purchase price. For example, if you sell a T-shirt for $15.99, you'll receive $2.21.
6. Sell things on Amazon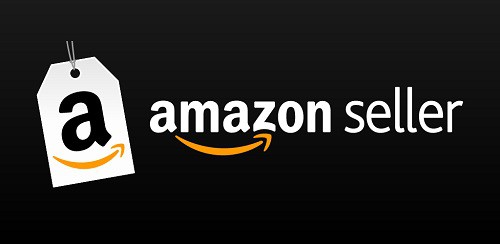 Amazon makes it easy to sell anything. You won't need to create a standalone website, and you can put your products in front of Amazon's large audience.
To make money selling on Amazon, you'll be required to register for a selling account and provide information like your business name, credit card and billing address, phone number, and tax ID.
The Professional Plan, which costs $39.99 per month, is a good option if you'd like to sell an unlimited number of products. If you don't want to pay a monthly fee or only have a few items to sell, you can choose the Individual Plan and pay $0.99 per item sold. Both the Professional Plan and Individual Plan charge additional selling fees when any of your items sell.
You can hire Amazon to do your shipping or handle the shipping process on your own. You'll get paid via direct deposit on a regular basis.
"My wife and I signed up for the Professional Plan so we could sell private label products that ranged in price from $15 to $50," says Marc Andre, blogger at VitalDollar. "If you'd like to sell on Amazon, do the opposite of what we did and go for bigger, heavier, or more expensive products. This way you'll face much less competition and be more likely to succeed." Marc grew his income to $13,000 per month by selling stuff on Amazon.
7. Join Amazon Associates

When you join Amazon Associates, you become an affiliate and make a commission on products sold through your special referral links.
To get started with Amazon Associates, you need to fill out an application and provide links to your website, social media channels, and any mobile app pages. As long as they meet Amazon's customer experience standards, you should get approved.
It's free to join Amazon Associates, and you can select from over a million products to advertise to your audience. If you have a blog or large social media following, this can be an easy way to make money.
The products you promote will dictate how much you earn in advertising fees. With luxury beauty items, for instance, you can earn 10%. Furniture will pay you 8% while televisions and digital video games offer 2%.
Daniella Flores of I Like to Dabble told us, "I promote books, craft items, journals, planners, and more on my site as an Amazon affiliate. I earn anywhere between $20 and $150 per month and make it a priority to promote products that solve my audience's problems."
8. Earn money through the Amazon App Store
If you've developed an app, you can sell it on the Amazon App Store. The Amazon App Store offers all types of Android apps and games for Amazon Fire TV, Fire tablet, and mobile platforms. However, you can't sell your apps for iOS platforms through Amazon.
You'll need to register by creating a free Amazon Developer account. Once you're registered, you'll be able to publish your app across millions of devices in hundreds of countries. You can start making money after Amazon tests and approves your app.
Amazon offers a number of resources that can help you market your app. You'll have access to tutorials and articles on topics such as writing effective descriptions, incorporating video and screenshots, and submitting promotional images.
There are free test tools, pre-submission checklists, and eBooks. Topics include competitive mobile gaming, in-app purchases and subscriptions, and increasing user engagement. Also, if you experience technical difficulty with your app, you'll receive free support from Amazon.
9. Make money advertising on Amazon

You can use Amazon to advertise your products in three ways: sponsored products, sponsored brands, and stores.
Sponsored products are ads for individual products on Amazon. They are intended to boost visibility and sales by appearing on search results and product detail pages. With Sponsored Brands, you can promote your brand and portfolio of products. As a Sponsored Brand, you'll be listed in search results with your logo, a custom headline, and up to three of your products.
Stores are custom shopping places your brand can use to market its story as well as its product offerings. While Stores are free to use, Sponsored Products and Sponsored Brands are cost-per-click ads so you only pay when someone clicks your ads.
You can advertise on Amazon after you create a Seller Central account, choose the products you want to promote, and decide how much you want to pay for clicks and which phrases to use so you attract the right audience.
10. Work from home for Amazon

While Amazon is headquartered in Seattle, you don't have to live there to work for the company. Amazon offers a number of work-from-home jobs that are available on a part-time, full-time, or seasonal basis. It's important to note that these are work-from-home opportunities rather than jobs at local Amazon fulfillment centers which require you to work onsite.
Virtual jobs with Amazon include customer service representative, account executive, or Alexa support associate. Some of these opportunities require experience and higher education, while others are entry-level and open to anyone.
If you become a full-time remote employee for Amazon, you can enjoy benefits like health insurance, 401(k) with a company match, paid maternity or paternity leave, and paid time off.
Hourly Amazon remote employees may be eligible for Career Choice. Career Choice pays for 95% of the cost of tuition, textbooks, and related fees so you can focus on your studies in fields like medical technician, paralegal, robotics engineer, and solar panel installation professional.
11. Amazon Flex deliveries

If you like the idea of getting out of the house and driving around to earn extra cash, consider signing up with Amazon Flex deliveries.
As long as you're at least 21 years old, have a qualifying vehicle, valid driver's license and insurance, and a smartphone to download the Amazon Flex app, you can make money delivering in one of four ways:
Amazon.com: Traditionally what you think of with delivery jobs, you'll pick up packages directly from Amazon and deliver them to customers.
Prime Now and Amazon Fresh: You'll deliver groceries or household items to customers.
Store Orders: Similar to Instacart and other services, you'll drive to local stores to pick up orders and deliver them.
Instant Offers: This last-minute restaurant delivery service offers drivers the ability to pick up takeout orders and deliver them to customers. They're an add-on to other delivery blocks, so you can't schedule them in advance like you can the other delivery services.
The time it takes to perform each type of delivery service varies, but you can set your own schedule and perform the deliveries in blocks of time. Regardless of which option you choose, you can earn $18 to $25 per hour plus any tips.
Note that Amazon Flex is not currently hiring, but you can download the app to get on the waiting list.
12. Join Amazon's Influencer Program

The Amazon Influencer Program is great for social media influencers who love to promote products and would like to earn some extra cash on their favorites.
To find out if you qualify, connect the social media account you want to use with Amazon. While you'll get real-time approval with Twitter and YouTube, it may take up to five days to get approved with Facebook and Instagram.
After Amazon accepts you into the program, you'll get your own page with an exclusive vanity URL. You'll be able to use this URL to promote the products you recommend to your audience; and you can use it in places where hyperlinking isn't possible, like Instagram captions or video content.
This makes it easy to send your followers to one place to find all your favorite products.
When someone visits your page and makes an Amazon purchase using your URL, you'll get paid just like you would through the Amazon Associates program.
13. Mechanical Turk

Amazon Mechanical Turk (MTurk) is a crowdsourcing marketplace that makes it easy for individuals and businesses to outsource virtual tasks. Similar to TaskRabbit, you can use MTurk to make money in your spare time by completing simple tasks.
These micro tasks may include helping businesses select the best picture to represent a product, removing duplicate content from business listings, or filling out market research questions on a variety of topics.
MTurk features thousands of available tasks every day so you can find the ones that fit your interests and skills. You'll get paid once the client approves your work and can transfer your earnings to your bank account or an Amazon gift card. If you do a good job, your requestor may send you a bonus payment.
Many tasks pay less than $10, making MTurk a good way to earn a few extra dollars during commercials of your favorite TV show or on your lunch break.
14. Stream on Twitch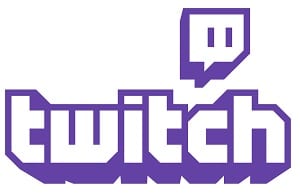 Twitch is an Amazon video game streaming platform that allows players to stream themselves playing video games in real-time. Users can watch and comment on the videos to help players succeed.
If you like to play video games, you can earn money with Twitch. To create a Twitch channel, you'll need to enter login information or use your Facebook account. The streaming process will depend on how you play your games (e.g., computer or gaming console) and the type of equipment you use.
To monetize your Twitch account, you can collect "bit donations" from your audience. Twitch will pay you $0.01 per bit. The more "bit donations," you get, the more likely you are to stand out on the platform.
Once you've collected enough "bit donations" and earned a solid following, you can make money with Twitch's Cost Per Impression (CPM) model. You'll get paid for every 1,000 views of your ads. You can also earn cash on Twitch by promoting products from other companies on camera.
Related: 20 Ways You Can Make Money Playing Video Games
5 Tips for Making Money on Amazon
Although Amazon offers plenty of money-making opportunities, you have to be motivated and willing to work hard in order to make the most money possible. There are some other things you can do to maximize your earnings as well.
1. Schedule time to work
If you want to earn a good income on Amazon, make time in your schedule to work on your Amazon endeavor. If you have a full-time job, this may be in the evenings or on the weekends. Take a close look at your schedule and figure out when you have availability to work on your Amazon business.
2. Make sure you have reliable internet
All of these opportunities require a reliable internet connection. So, if you have spotty or slow internet, you may want to change your internet provider or package. The better internet connection you have, the easier it'll be to build your Amazon business or side hustle.
3. Track your income and expenses
You don't have to invest in fancy software to track your income and expenses. When you're first starting out, a simple spreadsheet created with Excel or Google Sheets will get the job done. As you build and grow your business, and increase your income, you may find a tracking software program like Tiller to be worth the investment.
4. Create a business plan
Before starting your Amazon venture, take some time to create a business plan. Include details on your unique goals and the steps you'll take to achieve them. As your goals change or your business evolves, revise your business plan accordingly.
5. Know your competition
If you sell on Amazon, do your research to understand your competition. Look at how competitors price their products and what types of marketing strategies they use. Read positive and negative reviews to get a good idea of the best things to sell on Amazon and what potential customers like and dislike.
Related: 17 Sites Like Amazon for Buying and Selling Your Things
Try Several Methods to See What Fits
You may think you're interested in making money on Amazon without selling anything. However, the opportunities on this list may surprise you. Explore all of the options available and weigh the pros and cons of each before deciding which ones you want to pursue in the long run.
Remember that making money on Amazon takes time. Don't expect to make six figures overnight. But through commitment, hard work, and patience, you'll be able to meet your Amazon income goals.