Why Weird Side Hustles Often Make Great Money — And How to Find One
Advertiser Disclosure
Our readers always come first
The content on DollarSprout includes links to our advertising partners. When you read our content and click on one of our partners' links, and then decide to complete an offer — whether it's downloading an app, opening an account, or some other action — we may earn a commission from that advertiser, at no extra cost to you.
Our ultimate goal is to educate and inform, not lure you into signing up for certain offers. Compensation from our partners may impact what products we cover and where they appear on the site, but does not have any impact on the objectivity of our reviews or advice.
Finding a side hustle that's in demand but not as well-known can help you achieve your financial goals quicker.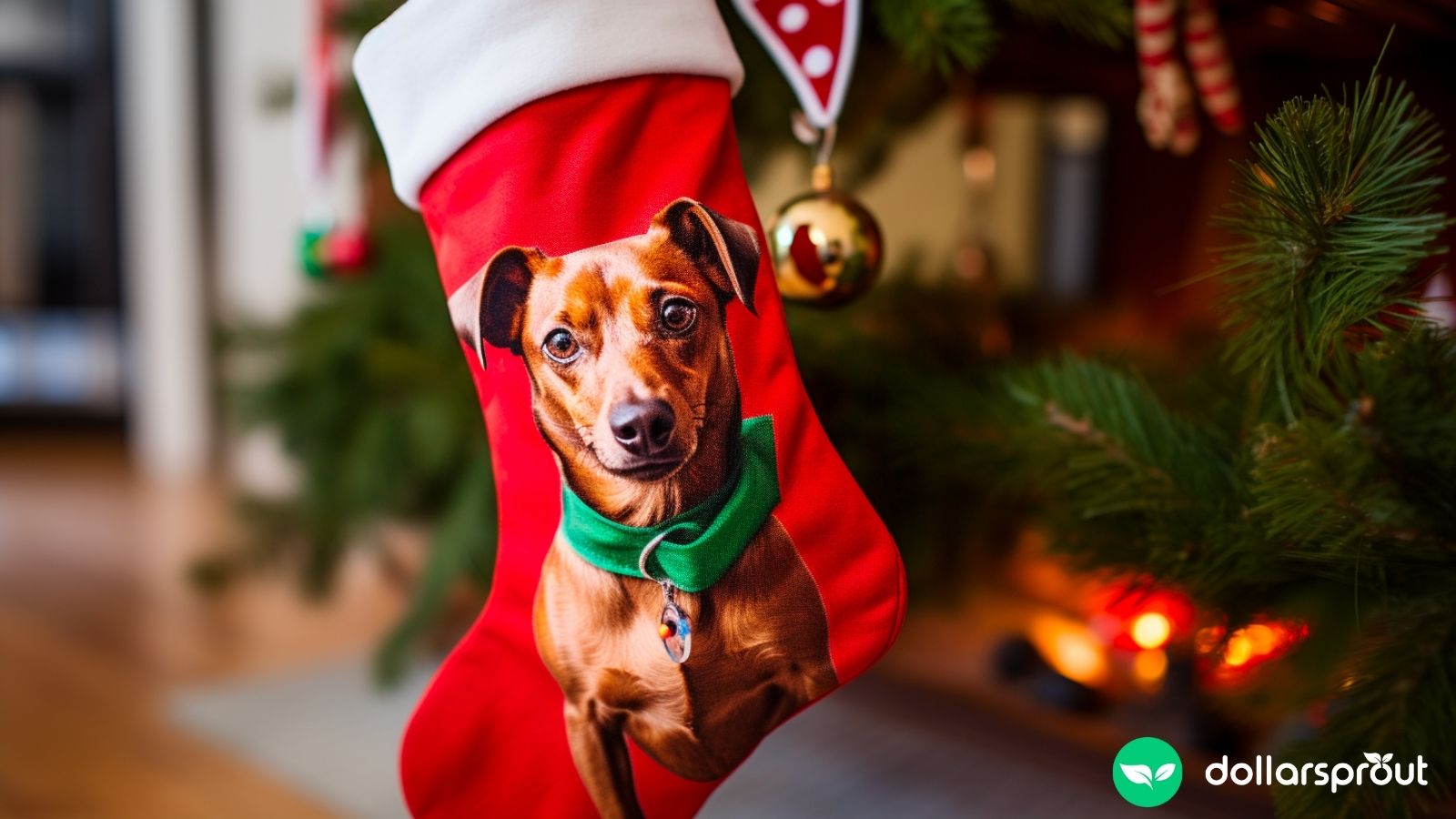 I once spent several months sorting data for a company to make some extra money. I woke up in the wee hours of the morning, opened my computer and stared at endless lines of numbers and words. I didn't enjoy anything about it except the $13 per hour I earned.
To many people, that's their idea of a side hustle. Menial work for other people that pays minimum wage. In reality, side hustles can be so much more, especially when you create your own.
By day, Jeff Moriarty works for a company specializing in search engine optimization. By night, he runs DogChristmasStockings.com, the premier online destination for personalized Christmas stockings for dogs.
Selling stockings for dogs may sound like a weird side hustle, especially for those of us without pets, but that's part of what makes it lucrative. Moriarty makes $20,000 per year selling dog Christmas stockings, and $15,000 in the weeks leading up to Christmas.
Why The Most Bizarre Side Hustles Can Make the Most Money
Most people are familiar with the various side hustle companies available nowadays. From walking dogs to teaching kids English, it's never been easier to make extra money.
So why try something so outlandish? Because competition in popular side gigs can waste your time and cut into your earnings. In a survey of DollarSprout readers, over 70% of side hustlers reported making less than $200 per month.
Finding a side hustle that's in demand but not as well-known can break you out of the grind and achieve your financial goals quicker.
Related: 190 Side Hustle Ideas to Try This Year
View this post on Instagram
How to Find Your Unique Side Hustle Opportunity
Moriarty didn't happen upon dog stockings by chance. He paid attention to the opportunities around him in order to capitalize when the time was right. He followed three key practices to establish a successful side business.
1. Know Why You're Side Hustling
Starting a side business is different than participating in the gig economy. When you drive for Lyft or deliver with Postmates, you can jump in and out whenever it's convenient. When you start a side business, you have to keep showing up even in seasons when you're not making money.
To sustain a side business, it helps to have a reason beyond "making more money." Define why you want a side business and try to figure out how much income you'd like to earn from it.
For Moriarty, his reason was travel.
"I wanted to travel more than the paid days off I had," he said. "My wife and I travel the world and two weeks just doesn't cut it. With the side money we make here, we can both take unpaid time off and not have to worry about it."
The fact that the business is seasonal allows them the flexibility to travel. Initially, it took Moriarty 20 to 30 hours to set things up. He now spends about 7 to 8 hours per week during the holidays and the rest of the year just 5 hours per month maintaining the website.
2. Take Inventory of What's Available to You
Pay attention to the skills you have and the opportunities around you. Moriarty knew SEO well, so an online store was a great fit for him. He'd also worked with various clients in the past who'd sold Christmas ornaments, lights, and trees.
So when one day a client connected him to some distributor websites, Moriarty used the skills and background he already had to find a popular product without a lot of competition.
"It started with researching the type of products I wanted to go after," he said. "That took the longest amount of time. Then it was about finding companies that sold wholesale in that category and setting up relationships with them."
After that, he set up his store in Shopify and was open for business. He chose a marketing strategy that was in his wheelhouse, search engine rankings.
"Our organic positioning has been increasing," Moriarty said. "This is what I am good at, and it's our biggest source of sales. I plan to continue to focus here, so next year should be even bigger for us."
View this post on Instagram
3. Be Consistent
Making money with a unique side business is great, but you can actually lose money if you don't invest the time and effort it requires. For someone looking to create a side hustle that stands out, Moriarty says it's essential to make sure you have the time to do it.
"It's not something you can just work on a couple of hours a week," he said. "It is a business. You have to invest time to make money."
While the initial setup takes the most time, a side business still takes a consistent time investment after it's launched. Moriarty spends most of the year building links to his site to increase his search engine rankings and for several weeks during the holidays, he's up late at night interacting with customers and suppliers.
When you decide the type of side hustle you want to create, evaluate your schedule and see if it fits your lifestyle. See if there's anything you can give up or adjustments you can make to better serve your new venture.
Related: How This Entrepreneur Created a Business From a Unique Service
Think Outside the Box With Your Next Side Hustle
Don't assume the only side hustles out there are the ones you see other people doing. There are hundreds of ways to make money from home, on the road, or on your phone. But not all side hustles are created equally.
Even if something works for one person that may not mean it'll work for you given your personality and lifestyle.
Think outside the box when you think about starting your side business. When you determine your "why," pay attention to the opportunities around you. If you put in the time, you can create a lucrative side hustle to fund your financial goals.