WordPress.com vs. WordPress.org: What is the Difference?
Advertiser Disclosure
Our readers always come first
The content on DollarSprout includes links to our advertising partners. When you read our content and click on one of our partners' links, and then decide to complete an offer — whether it's downloading an app, opening an account, or some other action — we may earn a commission from that advertiser, at no extra cost to you.
Our ultimate goal is to educate and inform, not lure you into signing up for certain offers. Compensation from our partners may impact what products we cover and where they appear on the site, but does not have any impact on the objectivity of our reviews or advice.
The primary difference between WordPress.com and WordPress.org is in how hosting and monetization work. With self-hosting through WordPress.org, you have complete autonomy over your site and monetization strategy, as well as maximum customization over the design and customization of your blog.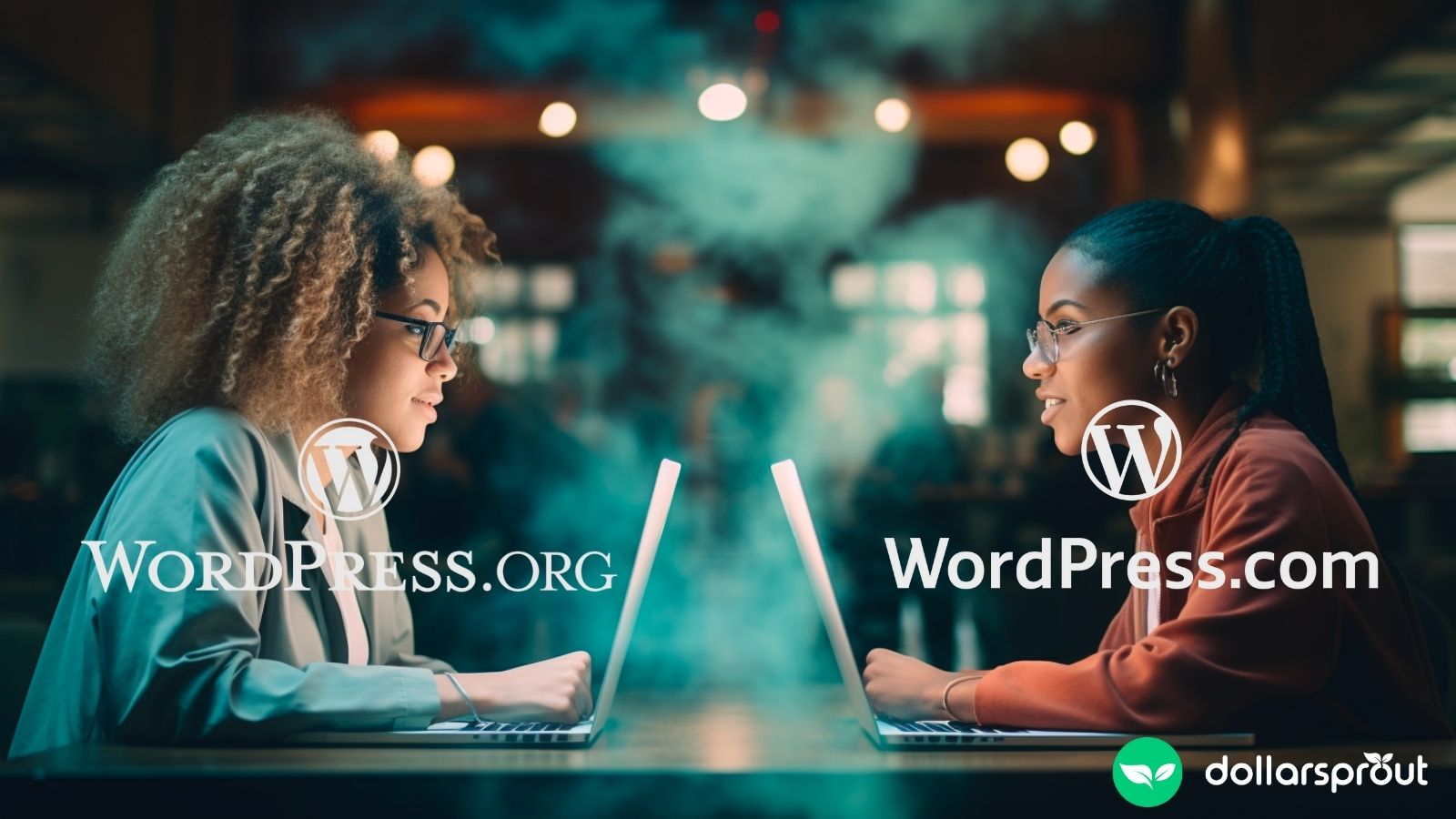 If you're just starting out with your blog, or even just entertaining the idea of starting a blog, there's a good chance you're racking your brain trying to figure out how all the pieces fit together.
You know there are a number of sites offering to help you set up a blog. Maybe you even looked into a few of them before deciding on WordPress.
But then, just when you thought you'd found your solution, you realize there are two types of WordPress sites, and you're back to being confused.
So it begs the question:
What is the difference between WordPress.com and WordPress.org?
Well, there are several, which is why we put together this comprehensive guide that covers the basics of WordPress.com vs. WordPress.org, and helps you better understand the differences between the two blogging platforms.
In knowing the chief differences between the "free" WordPress.com and "paid" WordPress.org, you'll be able to choose which one is the best fit for your blogging needs.
WordPress.com vs. WordPress.org (a visual reference)
This graphic includes a list of the features that come with WordPress.org and WordPress.com, as well as upgrades available for premium (i.e. paid) WordPress.com accounts.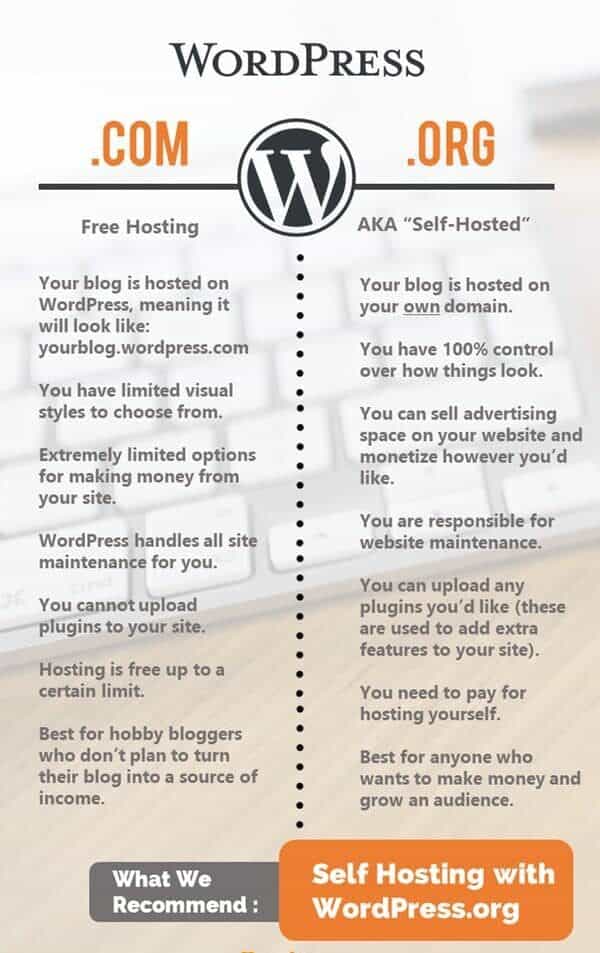 If you're ready to set up your WordPress site the right way, feel free to skip this article and straight to our step-by-step WordPress website setup tutorial.
What is WordPress, anyway?
Before we talk about the differences between WordPress.com versus WordPress.org, let's make sure we're on the same page about what WordPress even is.
WordPress is an open-source software and content management system (CMS). The purpose of a CMS is to make it easier for non-web developers to manage and maintain the content on their websites.
The open-source part means that the software itself is maintained by volunteers from all over the world. Therefore, it's not owned by any one company.
If you've been exploring your options for starting a blog, then you've probably heard of other content management systems like Drupal or Joomla, or website builders like Wix and Squarespace.
WordPress may not be the only CMS on the market, but it's one of the most beginner-friendly and customizable options. It takes less than 15 minutes to create a WordPress website, and there's an abundance of resources available online to show you the ropes.
Its flexibility, SEO friendliness, and ease of use make WordPress popular among websites of all kinds and sizes. So popular, in fact, that WordPress powers over 39% of all sites today, including BBC America, Sony Music, and The New York Times, just to name a few.[1]
I think it's safe to say WordPress is a trustworthy option.
WordPress.com and WordPress.org Key Differences
Now let's look at the main differences between WordPress.com and WordPress.org so you can choose which one is best for your website.
Hosting: The Primary Difference
Hosting is how your website is made available online. In order to display your website to the public, you need reliable hosting. The main difference between WordPress.com vs. WordPress.org is how that's done.
WordPress.com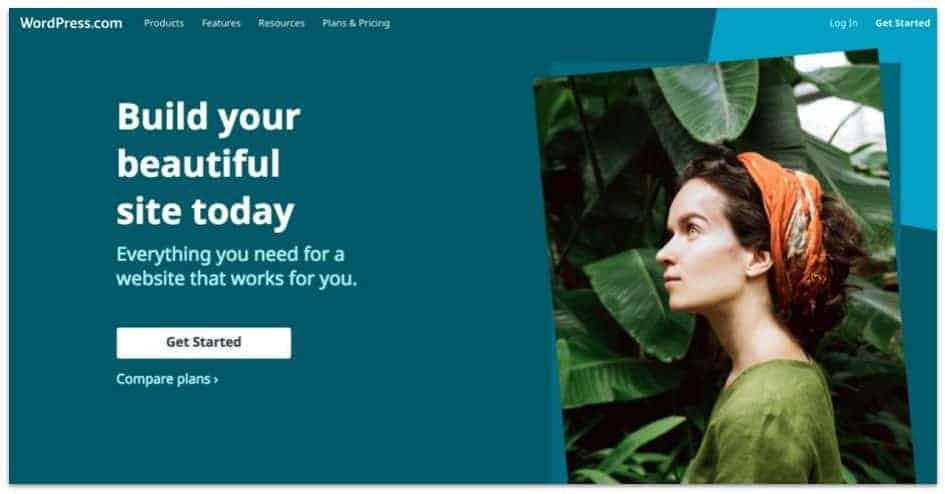 WordPress.com is a blogging platform owned by the company Automattic. The company provides both a platform and hosting to registered users. Automattic doesn't own the WordPress software; they simply use it as the basis of their blogging platform.
Tumblr, Medium, and Blogger offer similar services — for users to create and maintain a web presence hosted on their company's servers.
WordPress.org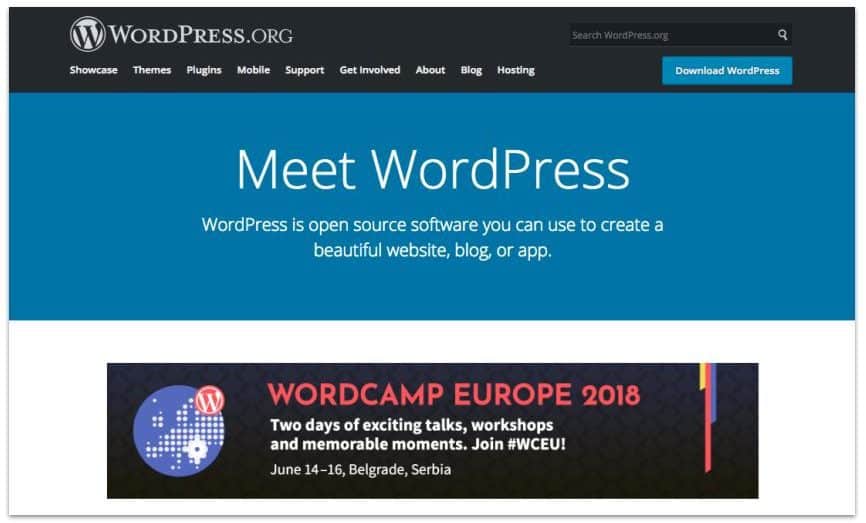 WordPress.org is where the WordPress software lives. The software is managed by the WordPress Foundation, which ensures continuing free access to WordPress and its related trademarks.
As I mentioned before, WordPress is an open-source software maintained by volunteers. One of the main reasons for the confusion between WordPress.com and WordPress.org is that the company (Automattic) and the WordPress Foundation were founded by the same guy — Matt Mullenweg. Automattic is also a contributor to the WordPress software.
WordPress.org allows users access to the free software but does not provide hosting. This is why these types of sites are often referred to as a "self-hosted" WordPress websites.
If you go this route, you'll need to find your own hosting and purchase a domain name through another company.
In summary: The main difference is that with WordPress.com, you get the software and an option for free hosting through Automattic. On WordPress.org, you get the software and will need to pay for your hosting elsewhere.
Don't jump the gun by thinking "free" means better. Read on for the full list of pros and cons on each side before making your decision.
Cost
Even though the WordPress software itself is free, there are potential costs to creating your own website, regardless of which platform you choose.
WordPress.com
WordPress.com offers a truly free service, hosting included. However, this only applies to their most basic hosting plan and is limited to subdomains. That means the URL for your site would look like this: YourNewSite.WordPress.com.
Additional features include access to free themes, up to 3 GB of storage space, and some basic customization options.
For more options, you'll have to upgrade to one of the premium plans, which range from $48 to $300 per year: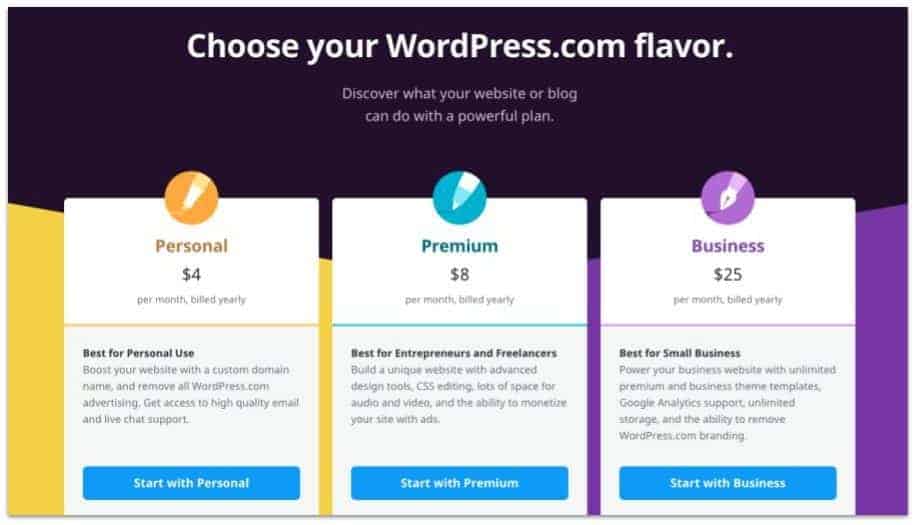 For hobby bloggers, the free plan will work fine. However, if your goal is to make money blogging, you'll need to make an investment upfront.
WordPress.org
Even though the WordPress software itself is free to use, you'll need to pay to host your site online.
There are many affordable web hosting options, many of which offer a discounted entry-period rate. For example, you can get 60% off your first year of hosting with HostGator. That works out to $2.75 per month, or $33 a year.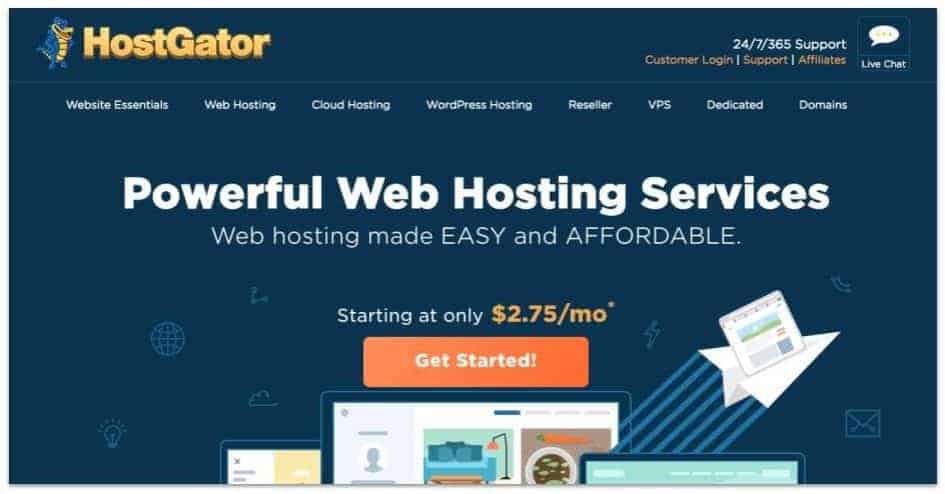 Add in $10 for a domain name and that's $43 for your first year of hosting. Not only is that cheaper than WordPress.com, it also comes with a lot more flexibility, which is what we'll get to next.
Ownership and Monetization
Today, blogging is more than a hobby. For many, it's a career. As such, one of the primary motivating factors for having a self-hosted site is the freedom and flexibility to monetize it however you want.
WordPress.com
With WordPress.com, options for monetizing your site are limited, which makes sense if you think about it. The platform is offered and hosted by a company, Automattic, and they have to make money somehow.
The way they're able to provide a free plan is by offering paid premium options, as well as displaying advertisements on your free website. That's right — your free site will have ads, and you won't be able to control them.
There is a way to remove the WordPress.com ads on your site, but you'll need to upgrade to at least the Personal plan ($48/year) in order to do so.
However, if your site brings in a significant amount of traffic, or if you subscribe to the Premium plan ($96/year) or higher, you can apply to split the profits through the WordAds program. You still won't have complete control over the ads on your site, but you can get a portion of the revenue.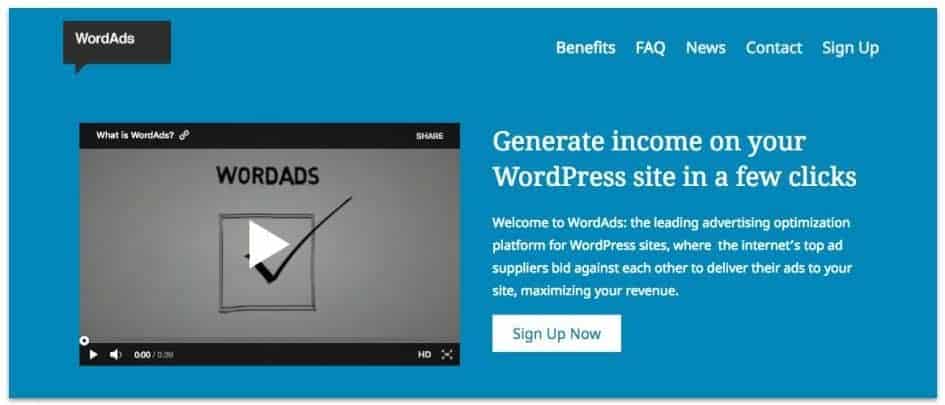 With the Business plan ($300/year), you can run and manage your own ads with Google AdSense and other ad networks.
Outside of advertising, WordPress.com does allow you the option to monetize your site with affiliate links, sponsored content, and products. But again, these features come with limitations.
WordPress.com does not allow sites that "exist primarily to drive traffic to affiliate links." Similarly, the vast majority of your site cannot be sponsored content.
Due to limited customization options, you are not able to earn recurring revenue as a paid membership site. However, as a Business plan member, you can sell products directly through your site using the WooCommerce plugin.
This includes digital products such as courses and ebooks as well as physical products like handmade crafts and art. The Simple Payments system allows you to collect payments or donations through PayPal.
An additional consideration is that even though you own the content on your site, you do not have complete control over it. If at any point WordPress.com decides you're in violation of their Terms of Service, they can shut down your site.
WordPress.org
Unlike WordPress.com, a self-hosted WordPress site is yours and yours alone. You have complete control over your content and can monetize it however you want.
Ads? Yes, sir. Products? You bet. Paid memberships, affiliate links, and sponsored content? Yep.
There are no limitations. Your site is entirely your own to do with as you see fit. You own your content, your site, and all the money it brings in.
Branding and Customization
Just like with monetization, one of the prime reasons to go with a self-hosted WordPress site is the freedom to customize as you please. The free WordPress software is highly flexible, but your ability to make those customizations depends on which hosting platform you choose.
WordPress.com
In addition to ads, WordPress.com sites display a "Powered by" link that can only be removed by upgrading to the premium Business plan ($300/year).
WordPress.com comes with themes and plugin-like features built in, including statistics, forms, social media, and backups among others. Outside of these pre-packaged features, you cannot upload third-party themes or plugins unless, again, you're a Business plan member.
According to WordPress.com, there are currently 91 themes available for the free plan and an additional 200 available when you upgrade to Premium.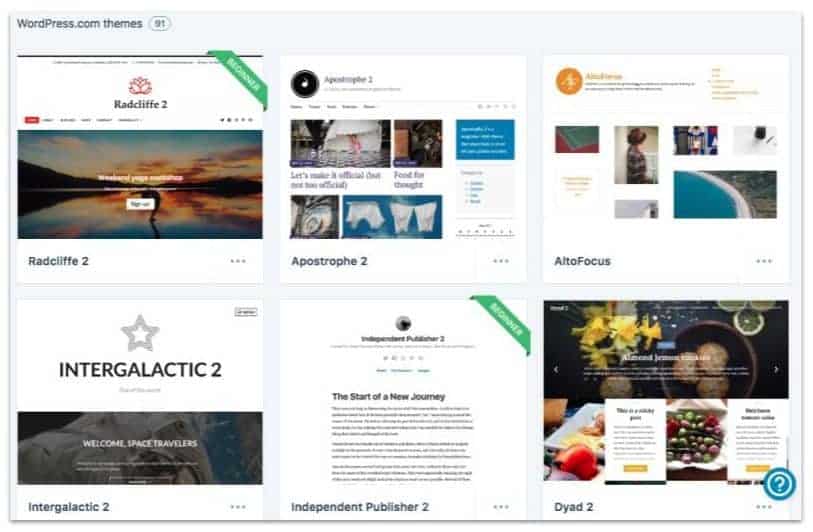 Additional customization features unique to the Business plan include:
SEO tools
Live training courses
Google Analytics integration
Ability to remove WordPress.com branding
WordPress.org
With self-hosted WordPress, there is no limit to how you can customize your site.
There are thousands of free and paid plugins available to choose from, and you don't have to display anyone else's branding (e.g. Powered by WordPress). There's an entire marketplace of free themes and plugins available straight from the WordPress Dashboard, and countless others you can purchase from third-party developers.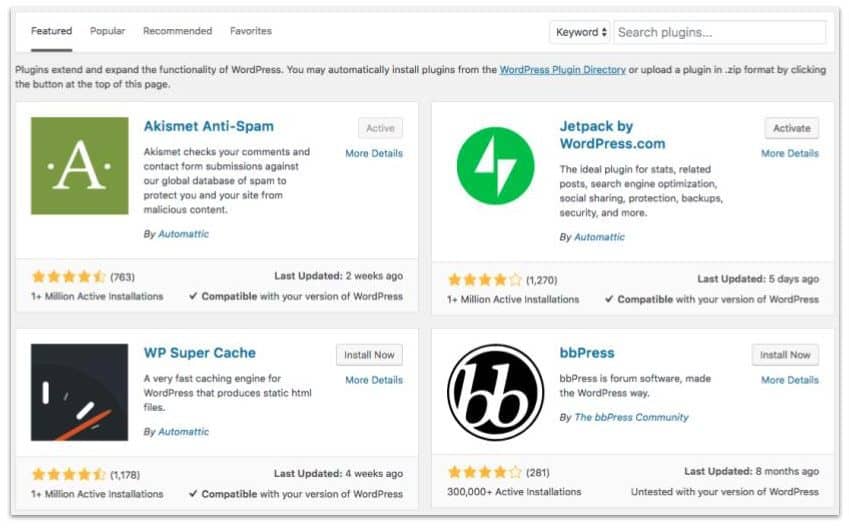 In other words, you have full power and control over your website: how it looks, functions, and makes money.
SEO and Analytics
If you're not familiar with the term, search engine optimization (SEO) is all about making your content more easily readable for search engines (like Google) to increase its ranking in the search engine results page.
WordPress.com
Control: a recurring theme in our comparison of WordPress.com vs. WordPess.org.
With the free WordPress.com plan, most of the control is out of your hands. All WordPress.com themes are SEO-optimized, and the platform automatically creates an XML sitemap and updates search engines when you publish new content. However, that's only a small part of the picture.
As you'll recall, the free WordPress.com plan only comes with a subdomain (e.g. YourWebsiteName.WordPress.com). Unfortunately, search engines aren't big fans of these URLs, and neither are a lot of readers. You can, however, switch to a custom domain by upgrading to a premium plan.
The Business plan gives you access to additional SEO tools, as well as the ability to upload plugins to help improve your search rankings. But as for the lower-tiered plans, you're stuck with limited access to site stats and information.
WordPress.org
A self-hosted WordPress site comes with the same SEO benefits as WordPress.com and then some.
For one, you can install free SEO plugins like Yoast SEO. These types of plugins give you valuable information and tips on how to improve your on-page optimization. Regardless of which hosting service you use, a self-hosted WordPress site also allows you to connect your site to Google Analytics. This provides additional valuable insights without the increased costs.
And the last perk I'll mention here: a custom domain name. That means no ".wordpress.com" insert but instead, a clean, professional-looking URL from the start.
Maintenance, Security, and Technical Support
The same freedoms that apply to the other aspects of self-hosted WordPress websites also ring true when it comes to the more technical side. In other words, security and maintenance are your responsibility. However, that isn't necessarily a bad thing.
WordPress.com
One of the benefits of WordPress.com is that it's entirely hands-off in terms of maintenance and security. The staff at Automattic take care of updates, backups, and spam. All you have to focus on is publishing content.
This is great for total beginners who don't want to worry about anything except their own password.
The free account also comes with access to a community forum, where you can search for solutions to any of your tech-related issues. Premium accounts provide additional support via email and live chat.
WordPress.org
You're in charge of protecting and maintaining your self-hosted WordPress site. Fortunately, WordPress makes that pretty simple. Whenever there's an update for a theme, plugin, or WordPress itself, you'll see a notification in your Dashboard.
Implementing these updates is typically a one-click process.
In addition to updates, there are numerous free plugins available to protect your site against spam comments and hackers. The free Jetpack plugin, for example, provides protection against brute force attacks and spam, and their lowest premium plan ($39/year) also includes daily site backups and additional protections.
When it comes to support, there are online forums and countless sites dedicated to helping you succeed with WordPress. For additional help, you can also reach out to your hosting provider or to an experienced web developer.
WordPress.com vs. WordPress.org: Our Recommendation
Now that you know both sides of the WordPress.com vs. WordPress.org debate, which one is right for your site?
If you want to start a blog as a hobby and have absolutely no intention of monetizing it, then the free WordPress.com platform will probably suit your needs. Likewise, if you're not entirely sure you want to blog, but you'd like to at least give it a shot, you can always start on WordPress.com and migrate to a self-hosted site later on.
However, if you already know you want to make money blogging, then we recommend using a self-hosted WordPress site from the get-go for the following reasons:
You can start monetizing right away with no limitations.
You don't have to worry about switching platforms later on (plus, learning the ins and outs of both).
You'll probably take your blog more seriously. If you want to make money, you have to treat your blog like the business it is. And most new businesses require some upfront investment.
Not to mention, even if you start out with a self-hosted site, you can always change your mind. Most hosting providers offer a trial period, like HostGator's 45-day money-back guarantee. This eliminates most, if not all, of the financial risk.
How to Move from WordPress.com to WordPress.org
If you've already started a site on WordPress.com and are ready to switch to a self-hosted site and start taking your blog more seriously, don't worry; you can transfer your site in just a few simple steps.
Purchase hosting
Install WordPress (check out our complete blog setup tutorial)
Export your WordPress.com content (Settings > Export > All Content)
Import your content to your new self-hosted WordPress site (Tools > Import > WordPress)
Redirect your WordPress.com site to your new site (You can pay WordPress.com $13 to do this for you.)