Digit Review: How I Saved $213.07 in Just 1 Month
Advertiser Disclosure
Our readers always come first
The content on DollarSprout includes links to our advertising partners. When you read our content and click on one of our partners' links, and then decide to complete an offer — whether it's downloading an app, opening an account, or some other action — we may earn a commission from that advertiser, at no extra cost to you.
Our ultimate goal is to educate and inform, not lure you into signing up for certain offers. Compensation from our partners may impact what products we cover and where they appear on the site, but does not have any impact on the objectivity of our reviews or advice.
Saving money is important. However, few people are able to actually buckle down and do it. In this Digit Review, we cover the benefits and drawbacks of this automated savings tool to help you decide if it's a good fit for you.

A recent Bankrate survey asked people why they weren't saving. While high expenses were the biggest barrier, the second most common reason might surprise you: they just haven't gotten around to it.[1]
Creating a savings plan, especially if you've never done it before, can feel overwhelming and intimidating. You have to decide how much to save and the best place to open a savings account. With work, kids, and regular chores, it can be hard to find the time and money to make saving a priority.
That's when the Digit app comes in. Similar to other money-saving apps, Digit automates savings so you don't have to think about it. It takes just a few minutes to set up, and you don't have to visit a bank to open an account.
But you should understand how Digit works before you sign up – and before you pay the $5 monthly fee.
What Is Digit?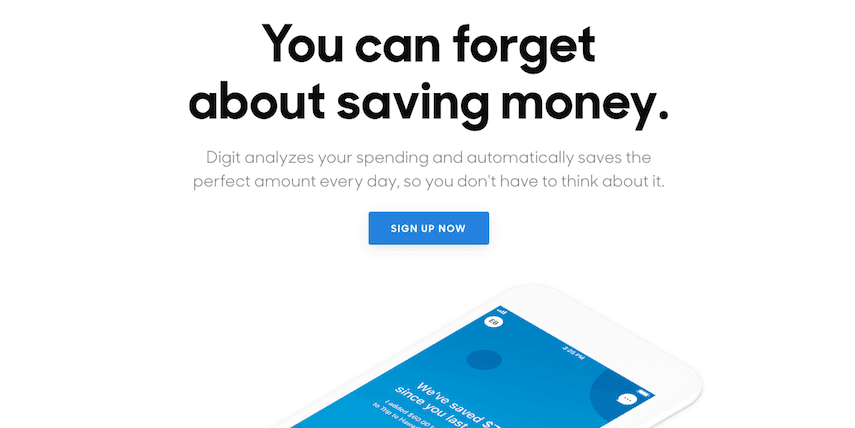 Digit is an app available both on iPhone and Android devices that automatically transfers money from your bank account to a Digit savings account. Digit's savings algorithm decides how much to transfer by evaluating how much money is in your bank account and how much you normally spend. You can also save manually on top of the automatic contributions.
One day it might transfer $5, the next day it might transfer $1. If your account balance is below a certain threshold, it might not transfer anything.
You can withdraw the money in your Digit account at any time without any fees. Unlike a regular savings account, you can withdraw as many times as you want from Digit.
For new users, Digit costs $5 a month, and you can cancel anytime. The money is FDIC-insured so there's no risk of losing your money. Digit also encrypts bank account information and has no history of hacks or data breaches.
Digit has a 4.4/5 rating on the Google Play store and a 4.7/5 rating on the iPhone app store.
Digit works with more than 2,500 banks so there's a good chance it will connect with your bank account.
$5
Sign-Up Bonus
Conditions apply
DollarSprout Rating
4.0 of 5.0 stars
$5/mo
Cost
Flat fee structure
Digit is a money-saving app geared towards helping people who can afford to save, but struggle in actually putting money aside. The Digit app's Saving feature uses artificial intelligence to analyze your spending patterns, and then automatically sets aside money towards predetermined savings goals.
Show

Hide

more
Pros
Automatic savings, investing, or retirement contributions.
No minimum balance.
Personalized savings goals.
Unlimited withdrawals.
Overdraft fee reimbursement.
Cons
$5 monthly service fee.
Low savings APY of just 0.1%
Minimal investment or retirement portfolio control.
How Does Digit Work?
To use Digit, you'll create an account using your phone number and link your bank account app. You link your bank using your online login, not your routing and account numbers.
Once the accounts are linked, Digit will start making regular transfers. This is done automatically, but you can also manually transfer money from your bank account to Digit. This can take up to three business days to process.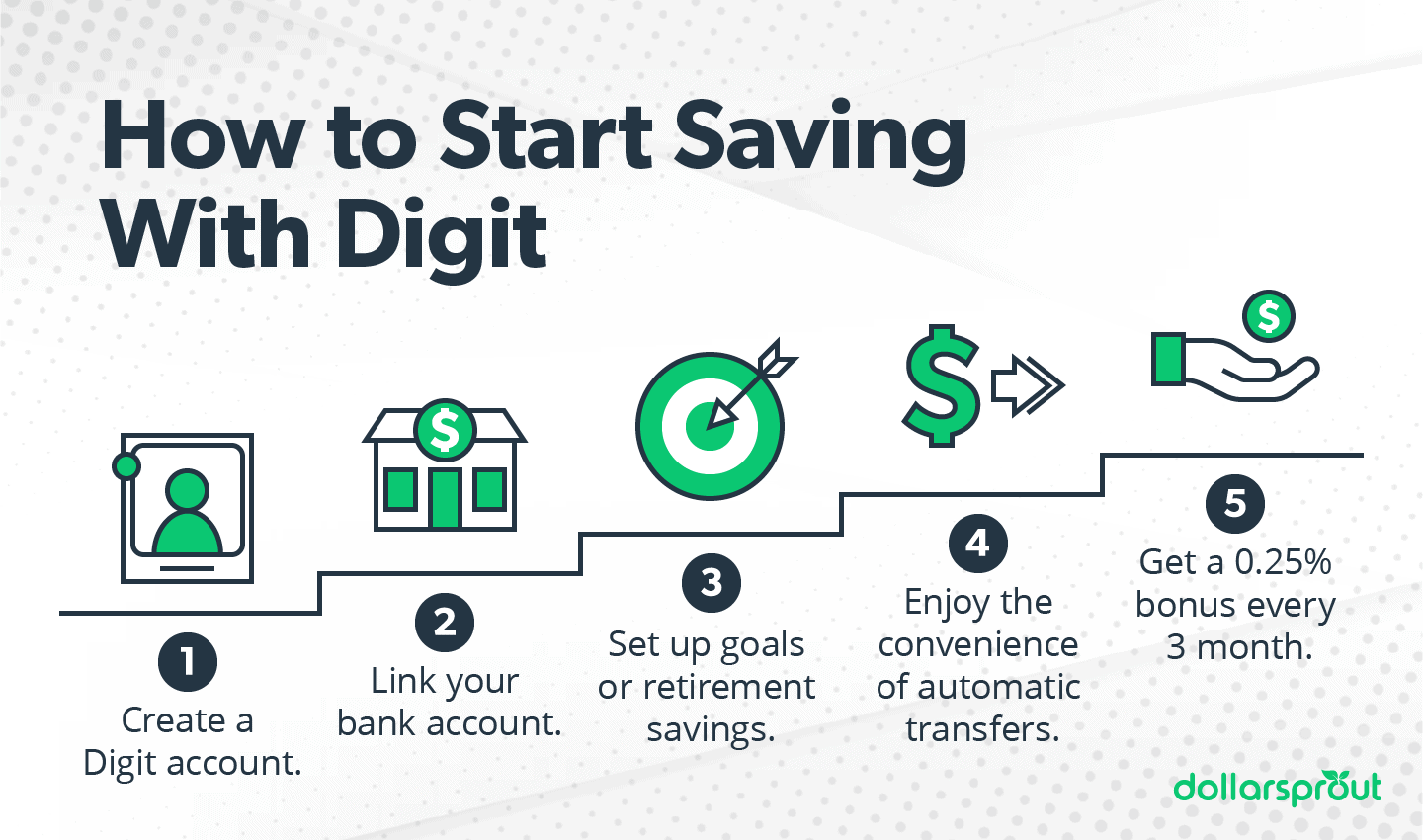 Digit will make transfers unless it thinks doing so will overdraw your account. In case an overdraft does occur, it'll reimburse you up to two overdrafts.
To prevent overdrafts, you can set up a safe saving level, which is a threshold that tells Digit when to stop making transfers. Users can also pause Digit anytime they want for up to 60 days. Users will receive a notice one day before the pause period ends that Digit will resume transferring money. At this point, you can let Digit continue or ask it to pause withdrawals again.
What makes Digit different from a savings account?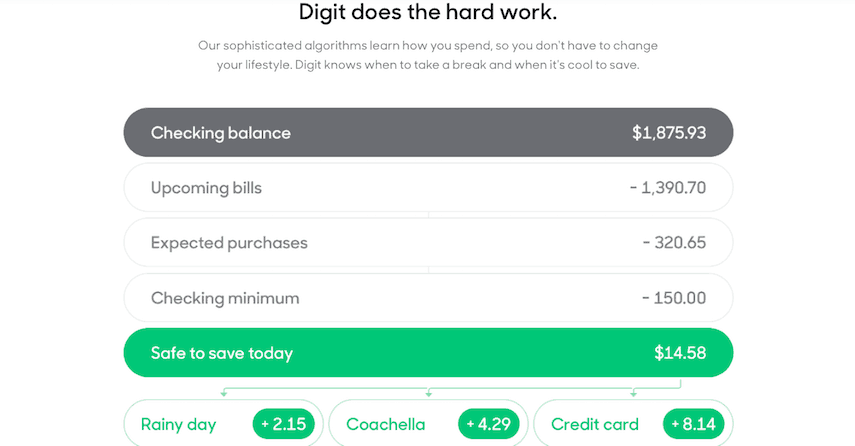 Unlike a traditional savings account, users don't earn interest on the money in a Digit account. However, if you do save regularly with Digit, they'll award you with a 0.10% annual savings bonus paid out in quarterly installments (0.025% every 3 months).
This is lower than what most high-yield savings accounts pay. For example, a customer with an average daily balance of $4,000 would earn a $1 bonus every three months, or $4 per year. A customer who had that money in an account earning 0.5% APY at a bank would earn $20 per year.
Opening a traditional savings account is more time-consuming than Digit, and although both Digit and traditional savings accounts are free to open, most other savings accounts don't charge monthly fees. But if you choose an online savings account, then you don't have to visit a bank in person.
Digit's Notable Features
Like every Fintech company, Digit aims to stand out by offering solutions to common consumer problems. In this case, Digit's goal is to offer features that make saving money painfully easy. To the point where even the most stubborn of spenders can quickly and easily automate their hoarding.
Savings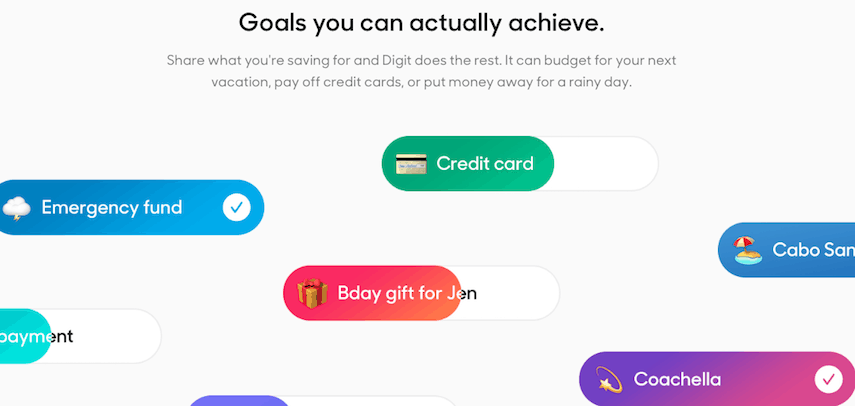 Digit lets you save for different "Goals", including emergency funds, vacations, Christmas gifts, and more. You can either set a specific end date and goal amount or just let Digit automatically transfer money without a particular goal in mind.
You can set multiple Goals with Digit as well and pause these if you need to.
🔍
Reviewer's take
:
Digit's Goals feature is by far the app's most useful offering. As someone who struggles to consistently save money, I find it fun — and helpful — to set up goals that take the decision-making element of intentional saving out of my hands.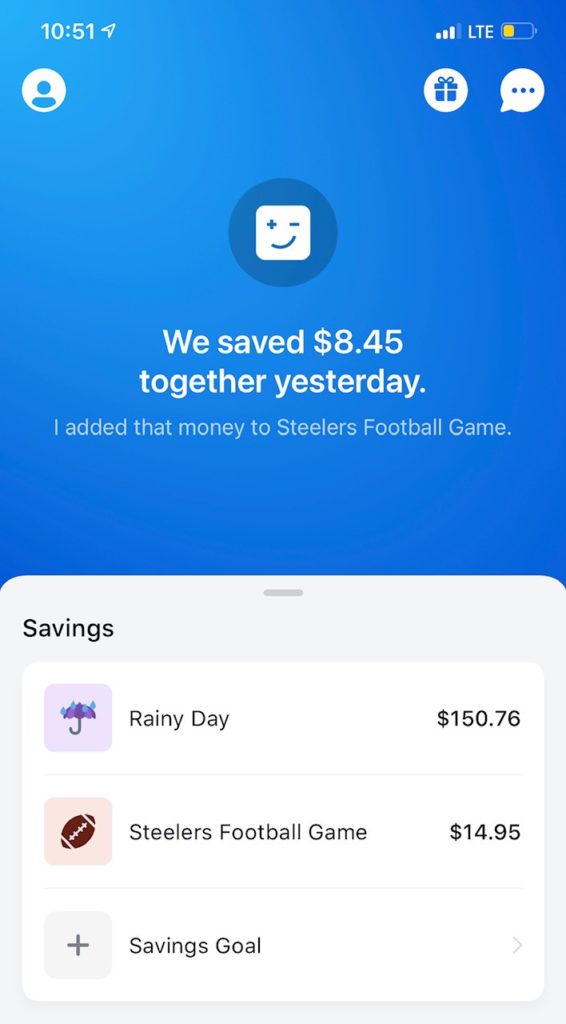 For example, each year I take my father to a Pittsburgh Steelers home football game.
Between the tickets, hotel, and travel, I can never seem to come in at less than $1,000.
I tell myself I'll do better next year and budget for it. I tell myself I'll prepare and set money aside so it doesn't come as a shock when I look at my credit card statement in January. And each year, I repeat the same mistakes.
This year, I'm making a change and created a Goal within the Digit app to have $1,000 saved by the time next December rolls around. From here, I'll let the algorithm decide how much to save each day until it finally closes the gap and my trip is paid for upfront.
Similarly, I like to create separate "mini-goals" for things such as my water and heating bills, my Netflix account, and my ESPN+ subscription. That way, at the end of each month, I know there will be a balance of cash in my Digit account that I can use to pay my bills (as opposed to having all my money in a single, chaotic checking account and not being sure whether or not I have enough to cover everything).
In just my first month of use, I accumulated $213.07 in savings across all of my goals and by referring friends and family to the app (more on that later).
Related: 18 Financial Goals You Should Absolutely Have in 2023
Investing
Like their automated savings feature, Investing allows interested users to work towards building long-term wealth.
More liquid than a retirement account, users can share their goals and risk tolerance with Digit's in-house fiduciary advisor, who then opens a brokerage account and fills it with a diverse range of exchange-traded funds (ETFs) guided by user preference.
While performance will vary based on the pre-chosen risk criteria (Conservative, Moderate, Aggressive), expect returns to mirror that of popular market indices such as the Dow Jones or S&P 500.
Withdrawals can be made penalty-free at any time. Since investing is based on market fluctuation, losses and gains will have tax implications. Consult a tax professional if you decide to sell assets within a calendar year.
Retirement
Digit has expanded its services to offer a Retirement savings feature. Digit Retirement works by opening an IRA, either a traditional or a Roth, for you and starts saving.
If you already save for an IRA elsewhere, you'll need to monitor these contributions to make sure you don't end up saving more than the annual contribution limits. For 2022, the contribution limits are $6,000 for IRAs or $7,000 for those 50 and older.
Digit will automatically choose which funds to invest for you based on your age, salary, and a few other questions. Digit chooses low-cost ETFs, which are popular, reputable, and have low fees when compared to similarly managed retirement accounts.
You can set a maximum limit of how much Digit can save in your retirement account.
🔍
Reviewer's take
:
If you're not eligible for an employee-sponsored retirement account or don't already have a retirement savings vehicle established — investing for retirement with Digit becomes all the more appealing, especially since the feature comes at no additional cost.
Digit does not offer opportunities for manual portfolio manipulation, so you won't be able to buy or sell individual stocks or similar assets within the portfolio.
That said, the selection of low-fee ETFs that they utilize, coupled with the tax advantages of an IRA, makes investing a no-brainer for those who struggle to set aside money for retirement on their own.
Rewards
In addition to the 0.10% annual Savings Bonus Digit offers, app users can earn $5 for each person they refer to the app.
More specifically, Digit currently offers a Give $5, Get $5 promotion where you and your friend each receive a free $5 after your friend gets their first autosave.
🔍
Reviewer's take
:
Over the past three years, I've referred a total of 23 people to the app. For my efforts, I've had an extra $115 added to my Rainy Day ☔️ balance.
It's not much, but at almost $40 per year, the extra income helps offset the cost of the app subscription.
Is Digit Worth the Cost?

One common question people have about Digit is "Why would I pay $5 for an app to do something that I can do myself?"
If you're good about saving money either by automating your savings or manually transferring the money, you probably don't need Digit. It is designed for the millions of Americans who can afford to save or invest but don't. If you know you should be putting money away for an emergency fund, but can't remember to do it, then Digit may be worth the cost.
Think of it like paying for a personal trainer. Yes, you can go to the gym yourself, but sometimes it helps to have someone keep you accountable.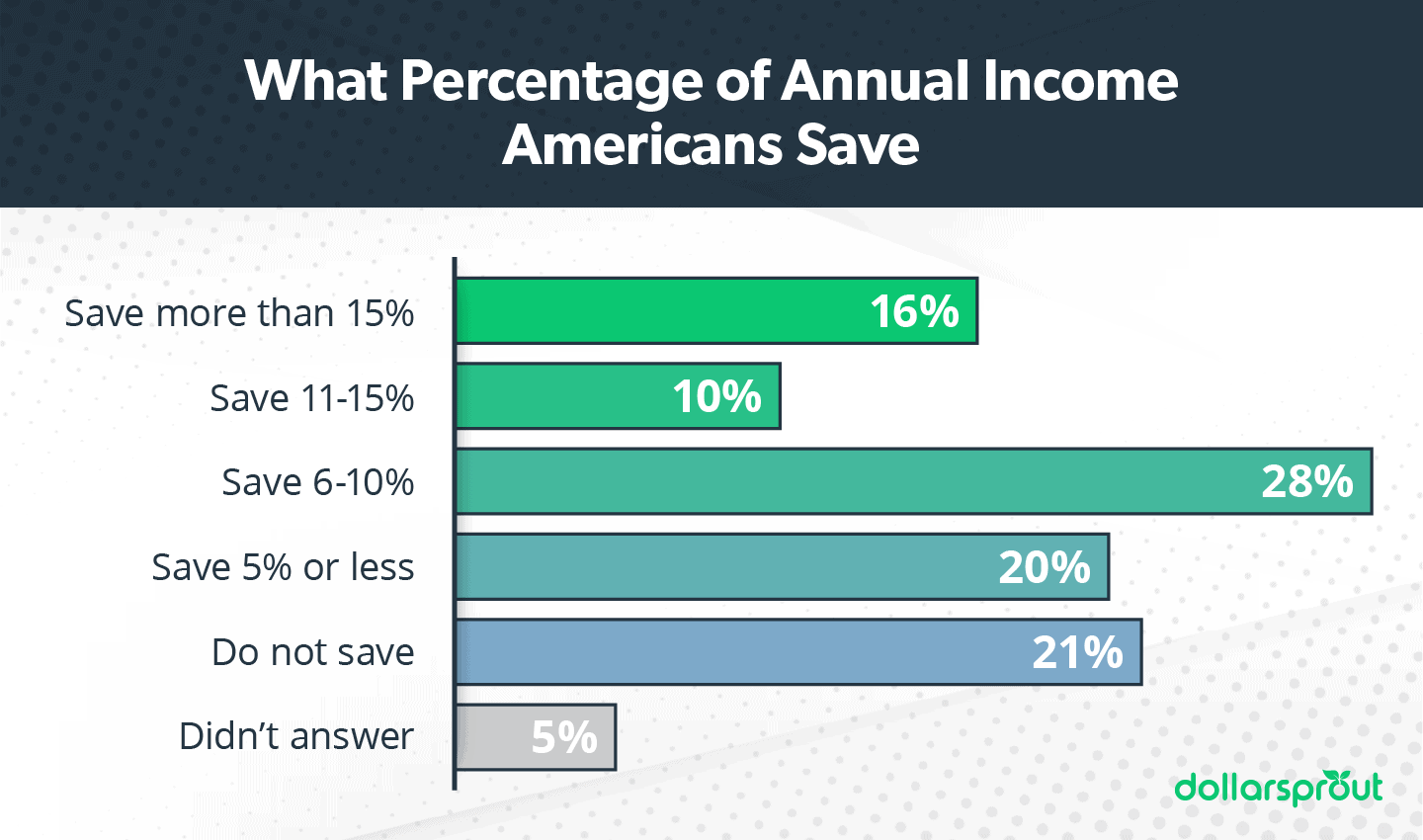 Related: 74 Creative Ways to Save Money on a Tight Budget
Alternatives to Digit
If you don't like the idea of paying $5 a month for Digit, there are less expensive alternatives that will also make saving and paying off debt easier.
Open a saving accounts
Savings accounts generally don't come with a monthly fee, making them a cheaper alternative to Digit. Some, like Ally Bank, let you open multiple savings accounts to use for different goals like sinking funds.
The difference between a bank like Ally and Digit is that you have to manually transfer the money or set up your automatic transfers. The bank won't do it for you.
Pausing transfers is free but may require a couple more steps than using an app like Digit, and you'll have to remember on your own when to restart them.
If you'd prefer having your own savings account through a traditional bank, make sure you do your research to find the one with the highest interest rate.
Qoins
Qoins is an app that rounds up purchases to the nearest dollar and uses that money to pay off your debt. Qoins can work with several types of loans including credit card debt, student loans, auto loans, and even your mortgage.
Qoins costs $1.99 a month, so slightly less than Digit. Like Digit, it automatically sends money to your account every month on the payment due date. While Digit has some debt reduction features, Qoins is focused on debt repayment more than savings.
Related: 5 Best Micro Investing Apps for Beginner Investors
Acorns
Acorns is a round-up savings app that lets you invest the money you round up. The difference between Acorns and Digit is that Acorns invests your money in the stock market rather than saving it in a savings account.
While Acorns can work by just rounding up transactions to the nearest dollar, you can also "Boost" them by as much as 10 times. If you buy something for $2.95, Acorns would normally round up the transaction to $3 and save 5 cents. But if you boost that by 10 times, it would save 50 cents.
You can also open an IRA with Acorns to receive tax benefits.
Acorns has a $3 and a $5 monthly fee depending on whether or not you're using it for personal or family use.
In addition to paying the monthly fee and round-ups, you can also schedule recurring transfers to your Acorns account.
Digit Review Summary
Think of an app like Digit as a bicycle with training wheels. It's there to get you into the habit of saving money and once you get used to it, you can transition to opening one or several savings accounts to use as sinking funds. You can also set up a retirement account with a robo advisor or hire a financial planner to help you.
If saving money isn't a strength of yours, paying for an app like Digit can help. It can take all the stress out of saving and simplify the process.
At $60 per year to use, I think of Digit like the fee on one of my premier rewards credit cards. The pros simply outweigh the cons. By referring friends to the app, my net cost sets me back about $20 per year. A small price to pay to take the emotional component of saving money completely out of my hands.
If you prefer to have more control over when and how much you save, then opening a savings account at an online bank may be a better option.