How to Make Money Selling Your iPhone for Cash Online or In Person
Advertiser Disclosure
Our readers always come first
The content on DollarSprout includes links to our advertising partners. When you read our content and click on one of our partners' links, and then decide to complete an offer — whether it's downloading an app, opening an account, or some other action — we may earn a commission from that advertiser, at no extra cost to you.
Our ultimate goal is to educate and inform, not lure you into signing up for certain offers. Compensation from our partners may impact what products we cover and where they appear on the site, but does not have any impact on the objectivity of our reviews or advice.

If you're ready to upgrade to the latest version of the iPhone, you may want to sell your old one.
When you sell your old iPhone, you're decluttering your house and making extra cash with minimal effort.
You can use the money to offset the price of your new iPhone, treat yourself to new clothes, or save it in your bank account.
So where can you sell your iPhone? There are tons of places, sites and people who will gladly buy your phone. Some of them can be found online, but others may be in your local neighborhood.
Best Places to Sell an iPhone Online
Thanks to the internet, you can sell your iPhone without ever leaving your home. You can connect to a company that buys iPhones, ship your iPhone, and collect the cash from the comfort of your couch.
1. Decluttr
Decluttr is a website and app that allows people to sell their used CDs, DVDs, games, books, and miscellaneous electronic items. To sell your iPhone with Decluttr you'll:
Enter details about your device
Get an instant price
Pack it into a box
Ship it for free

Once they receive and validate your iPhone, they'll pay you for it via check, direct deposit, or PayPal the very next day. With Decluttr, you don't have to worry about setting a price yourself or talking to buyers. With over 2 million customers in the past 12 months and payouts over 30% higher* than the competitor average, Decluttr becomes a safe bet for selling or trading in your used iPhone.
*Percentage difference between Decluttr & competitor offer prices accurate as of 12/06/2019. 
2. Gazelle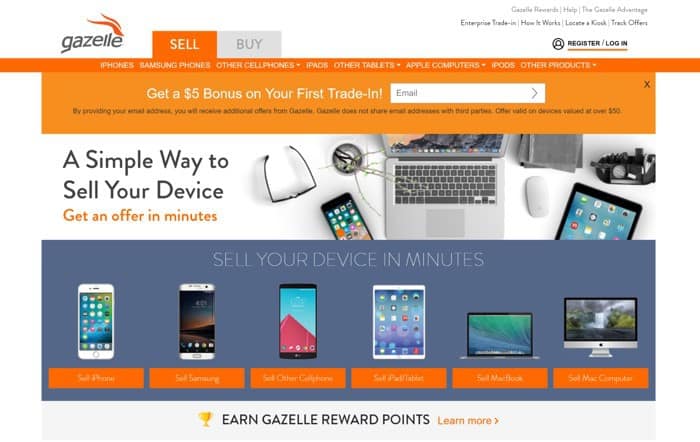 Since 2006, Gazelle has made it easy for people to sell their used phones, tablets, and computers. The company also pays its customers for used or broken devices.
As soon as Gazelle figures out how much your iPhone is worth, they'll ask you to enter your email address so they can send you a free shipping label and progress updates.
After Gazelle receives and inspects your phone, you'll get paid through a check, PayPal, or Amazon gift card.
3. uSell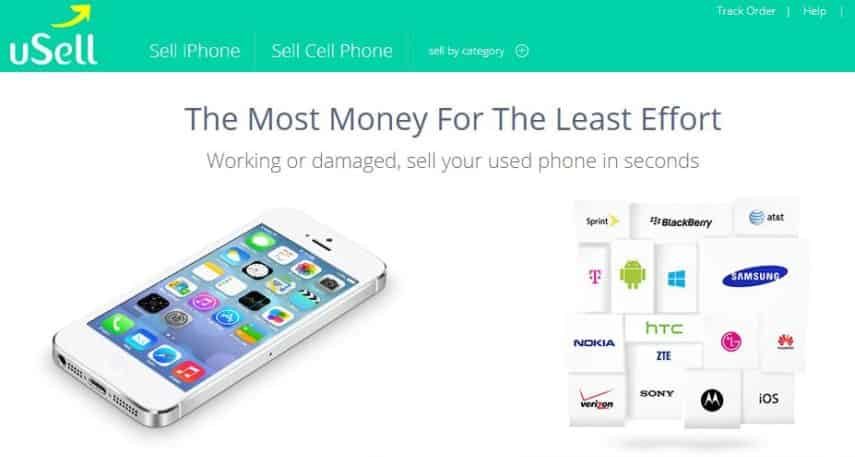 uSell is an online marketplace where people can sell a variety of items like working or damaged phones, video games, textbooks, and even gift cards. After you enter details about your iPhone, uSell will show you the best offers from its network of trusted buyers.
After you accept an offer, you'll be able to ship it for free with a shipping kit they provide. You'll get a PayPal deposit or check in the mail once uSell checks your phone's condition.
4. Buy Back Pros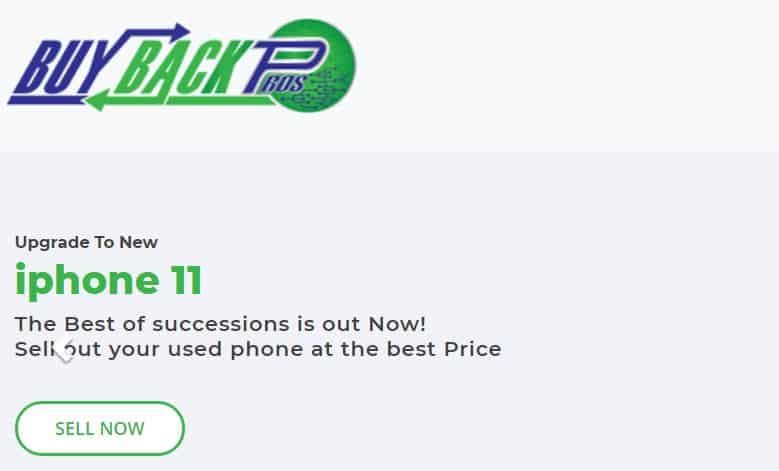 With Buy Back Pros, you can sell your used phone, laptop, or other electronic devices. They'll accept your iPhone with open arms, even if it's cracked, old, or broken.
After you answer a few basic questions about your phone, you'll get an instant offer that's guaranteed for 30 days. Once you accept the offer, you'll be able to ship your phone for free through a USPS shipping kit. You'll get your money the day it's received.
5. Swappa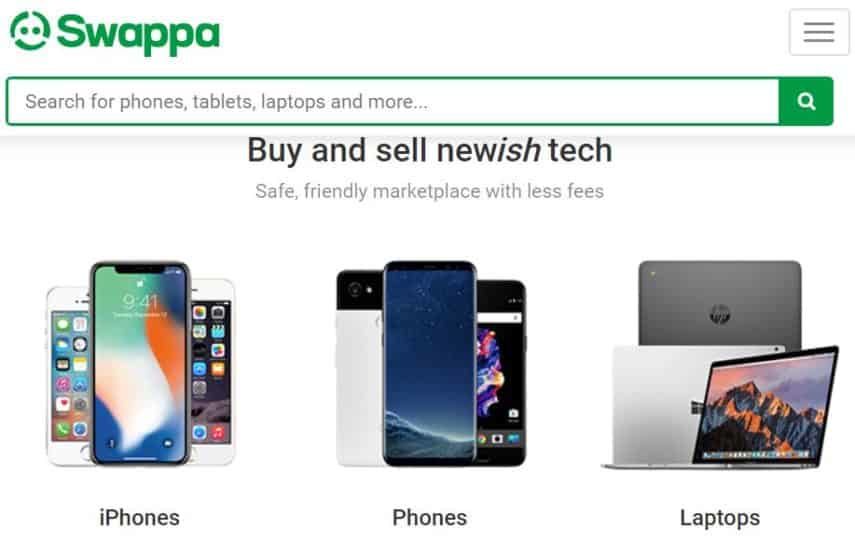 Swappa calls itself a "user-to-user marketplace for gently used technology." Swappa gives you the chance to do business directly with other users and cuts out the middleman.
After you select the iPhone model, you'll upload a few pictures of your phone and choose a price. Swappa will ask you to reset your iPhone, package it safely, ship it within two business days of the purchase, and share the tracking details. As soon as your iPhone is sold, you'll get paid instantly via PayPal.
6. SellCell.com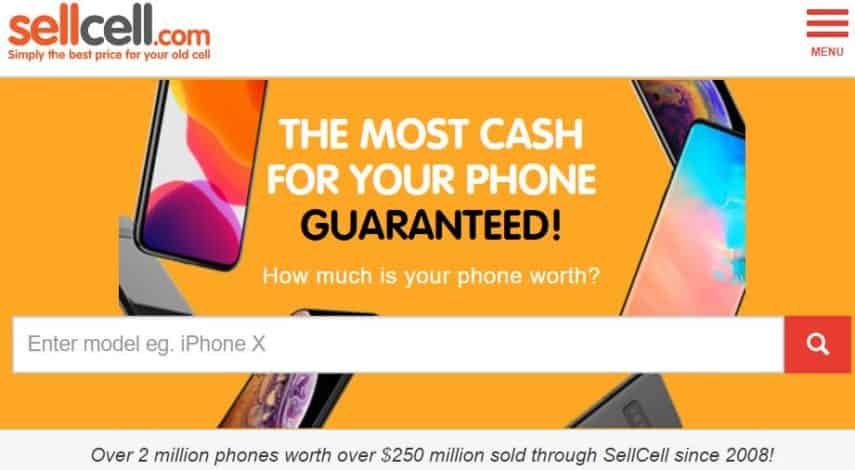 SellCell.com is specifically designed for people to sell their phones and tablets online. Since 2008, more than two million phones worth over $250 million have been sold on the site. SellCell.com will compare prices from all the leading buyers so you can get as much money as possible for your iPhone.
Once you choose who you want to sell to, you'll get shipping directions so you know how to send your phone to the right buyer. You'll get your cash after the buyer receives and tests your phone. You can sell your iPhone even if it's cracked or broken.
7. eBay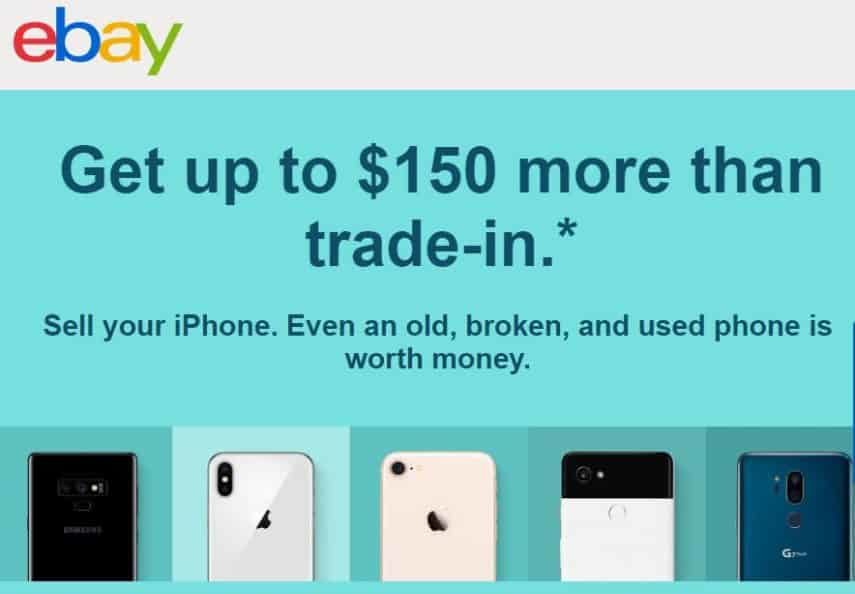 eBay has been around since 1995 and is well-known for its auctions and consumer-direct sales. You can sell just about anything on eBay, including your new, used or broken iPhone.
To sell on eBay, you'll need to create a listing with a brief description, a few photos, an asking price, and a shipping method.
It's good to take a look at similar iPhones that have recently sold so you can set a good price. Be sure to compare your exact iPhone and not a newer model.
While you'll have more responsibility as an iPhone seller on eBay than you would on other sites, you may be able to earn more money.
You can have the seller pay shipping fees or factor those in your initial price. You may also have to pay listing fees to eBay and a final fee based on the total sale price.
8. OCBuyBack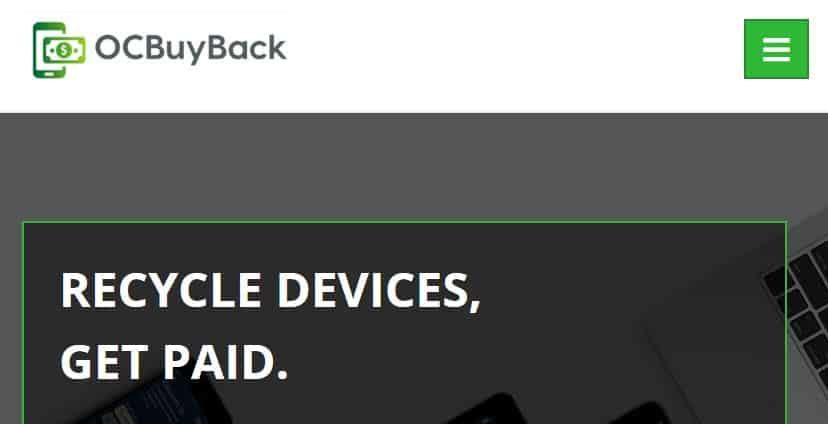 Based out of California, OCBuyBack buys phones, tablets, smart watches, and other gadgets. You can select your iPhone to get an offer.
If you're comfortable with the offer, you can drop your phone off to the company's facility in Orange County and get paid on the spot via PayPal or check. If you don't live in the area, you can print a shipping label, send your iPhone, and get your cash within two business days.
9. SellShark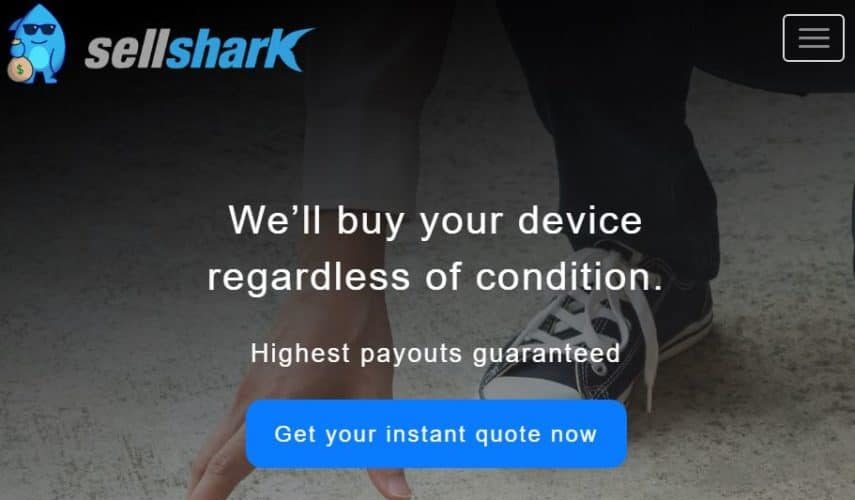 SellShark buys all kinds of Apple devices, regardless of whether they're broken, used, or new. After you select a few details about your phone and accept SellShark's quote, you can print a free, prepaid shipping label, pack the phone in any box and send your iPhone.
They'll check your device when they get it and send you money via PayPal, express check, or a regular check in the mail, whatever you prefer.
10. SellBroke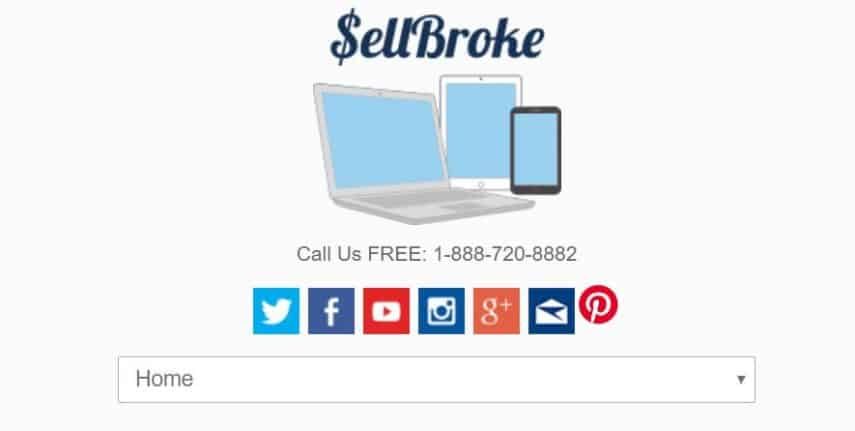 SellBroke pays cash for damaged devices like iPhones. If your iPhone has seen better days, you may want to sell it to SellBroke.
While other sites try to get away with paying as little as possible for broken iPhones, SellBroke says that their offers reflect the actual market value of the salvageable components of a broken iPhone.
You can use its website to describe what's wrong with your phone and get a quote. After you print off a prepaid shipping label and send your phone, you'll hear from SellBroke and get paid as soon as they've received your iPhone.
Related: Where Can I Sell My Phone? The Best Places to Earn the Most
Best Places to Sell an iPhone for Cash Near Me
If you prefer the traditional process of selling in-person, there are many places you can sell your iPhone in your local area.
11. OfferUp
Launched in 2011, OfferUp is a mobile-driven marketplace that instantly connects buyers and sellers. You can sell cars, furniture, and electronics like iPhones through the app.
After you download OfferUp, you can post your iPhone for sale by adding a catchy title, sharing a few photos, selecting the right category, writing a short description, and setting your price and location. Once you get an interested buyer, you can meet up with them in person or ship your phone to them.
12. Gazelle Kiosk (EcoATM)
EcoATM kiosks allow you to recycle your old iPhone for instant cash. You can find out how much your iPhone is worth before you bring it to a kiosk.
When you're ready to turn it in, search for a phone kiosk near me and find a kiosk in your local area. As long as your iPhone is approved for recycling, you'll get your money right away from one of EcoATM's 2,200-plus kiosks.
13. Craigslist
Since Craigslist made its debut in 1995, it's been known for its free classified ads dedicated to housing, jobs, services, gigs, resumes, and items for sale. If you're familiar with Craigslist, you may want to use it to sell your iPhone in the for sale section.
Once you post your photos, description, and price, meet the buyer in a safe public place to exchange your phone for cash. Remember to use common sense on Craigslist.
If you don't have a good feeling about a buyer or something seems "off," wait for someone else to respond to your ad. Common scams include someone wanting to pay with a check or money order or if someone offers to pay more than the listed price.
Related: 6 Tips for Selling Items on Craigslist 
14. Facebook Marketplace
Facebook Marketplace is an easy and convenient way for Facebook users to buy and sell items to people in their area. After you log in to your Facebook account, click the Marketplace icon to sell your iPhone.
Then, enter the title, description, and price of your item, confirm your location and select a category. Once all that's done, you can sit back, relax, and wait for potential buyers to message you.
15. Letgo
Letgo is a website and app that began in 2015 and allows users to buy from and sell to locals. There are no fees or commissions when you sell your iPhone on letgo so it's definitely worth a shot. Go to "Sell Your Stuff" or the little camera icon to create your listing.
You'll add a photo and a price and hit "Done." If someone is interested in your iPhone, they'll message you through the app or site, and you can arrange a time and place to complete your transaction.
Trade-in Programs for Your iPhone
If your goal is to get the newest iPhone, you may want to consider a trade-in program. This way you can save big money on your new phone and make sure the old phone doesn't go to waste.
16. Amazon
With Amazon's trade-in program, you'll be able to trade in your iPhone in exchange for Amazon credit. You'll start by selecting the type of phone you have and answering a few questions about its condition.
As long as there are no cracks on the screen, and you're no longer logged in to your iCloud account, you'll be eligible for a trade-in.
17. Verizon
You may want to trade in your iPhone with Verizon if you're already a Verizon customer. Visit Verizon's trade-in page online and sign in to your account. Then, select the phone you want to trade in and answer a few questions about it.
If you're okay with the appraised value, you'll choose how you want to be paid for the trade-in and provide your name, address, and email address. You'll then receive a prepaid shipping envelope and have to send in your iPhone within 15 days.
18. Walmart
To trade in your iPhone with WalMart, visit the store's CExchange site. Then, find your device and answer a few questions about it to get your free offer.
If you're happy with the offer, you'll get a prepaid shipping label so you can ship it for free via FedEx Ground. You'll receive an instant Walmart eGift Card once your iPhone has been received and evaluated.
19. Apple
If you're looking for an easy and reliable way to trade-in your iPhone, take it to the closest Apple store. You can get instant credit for your new phone.
Keep in mind that the condition your phone's in and your phone carrier's financing plan will dictate your trade-in value. The better shape your iPhone is in, the more money you'll get towards your new phone.
20. Best Buy
Trading in your iPhone with Best Buy couldn't be easier. Visit its trade-in site and use the trade-in estimator tool to find out what your iPhone is worth.
Follow a few simple steps to trade in your iPhone for a Best Buy gift card you can upgrade to a new model or for another item.
21. Staples
Staples also makes iPhone trade-ins a breeze. After you find your device online and answer a few questions, you'll get an instant quote.
Staples will provide a prepaid UPS shipping label so you can send your phone. You'll get paid via a Staples eCash gift card as soon as your phone gets checked.
22. GameStop
If you're a fan of GameStop and have a location near you, you can go there to trade in your iPhone. A sales associate will take a close look at your phone and make you an offer in cash or store credit.
We suggest you go with store credit since it's typically much higher than the cash payment. But if you don't shop at GameStop regularly, then the cash is a better bet.
Related: 18 Best Selling Apps to Sell Stuff Online (and Locally)
4 Tips to Get the Most Money for Your iPhone
Before you put your iPhone on the market, there are a few things you can do to get as much money as possible for your iPhone.
1. Compare Your Options
Instead of going with the first option to sell your iPhone, compare all the selling outlets available to you. If you decide to sell on a site like eBay, you may have to pay listing fees and shipping costs. If you don't like the idea of online selling, think about the time it may take you to meet a buyer in person to sell your iPhone.
2. Include the Accessories
If you sell your iPhone with accessories like an AirPod charging case, wireless charging pad, or headphones, you may be able to get a better overall price. People on Facebook Marketplace, Craigslist and eBay may be willing to dish out more cash if you include the extras.
3. Keep Your iPhone in Great Condition
Keeping your iPhone in great shape is easier said than done, especially if you're a frequent user or especially clumsy. But if you can be careful while you're using it and keep it away from water or extreme temperatures, you'll be able to sell it or trade it in for more.
4. Sell ASAP
It seems like a new iPhone is released every other day. Since new versions are available so often, don't wait to sell your iPhone. The longer you wait, the less your old phone will be worth.
Donate or Sell Your iPhone Instead of Letting it Go To Waste
Before you sell your iPhone, make sure you reset it and clear your data off it. The last thing you want is the new owner having access to old texts with your significant other, banking information or photos of your dog.
If you'd rather donate your iPhone, you can do so through HopeLine, an organization that donates phones to domestic violence victims. You don't need a phone plan to access 911, so you can literally save someone's life with your old phone.
Whether you sell, trade it in, or donate your iPhone, you'll be helping yourself or others in need. There's no reason to let your iPhone 6, iPhone 7, or iPhone 8 sit around the house and collect dust.