13 Sites Like Craigslist to Buy and Sell Used Items
Advertiser Disclosure
Our readers always come first
The content on DollarSprout includes links to our advertising partners. When you read our content and click on one of our partners' links, and then decide to complete an offer — whether it's downloading an app, opening an account, or some other action — we may earn a commission from that advertiser, at no extra cost to you.
Our ultimate goal is to educate and inform, not lure you into signing up for certain offers. Compensation from our partners may impact what products we cover and where they appear on the site, but does not have any impact on the objectivity of our reviews or advice.
You can make money by selling items on Craigslist, but there are a lot of reasons why you might want to avoid the platform. There are sites like Craigslist to sell items. Each one is different, and might be better suited for your purposes.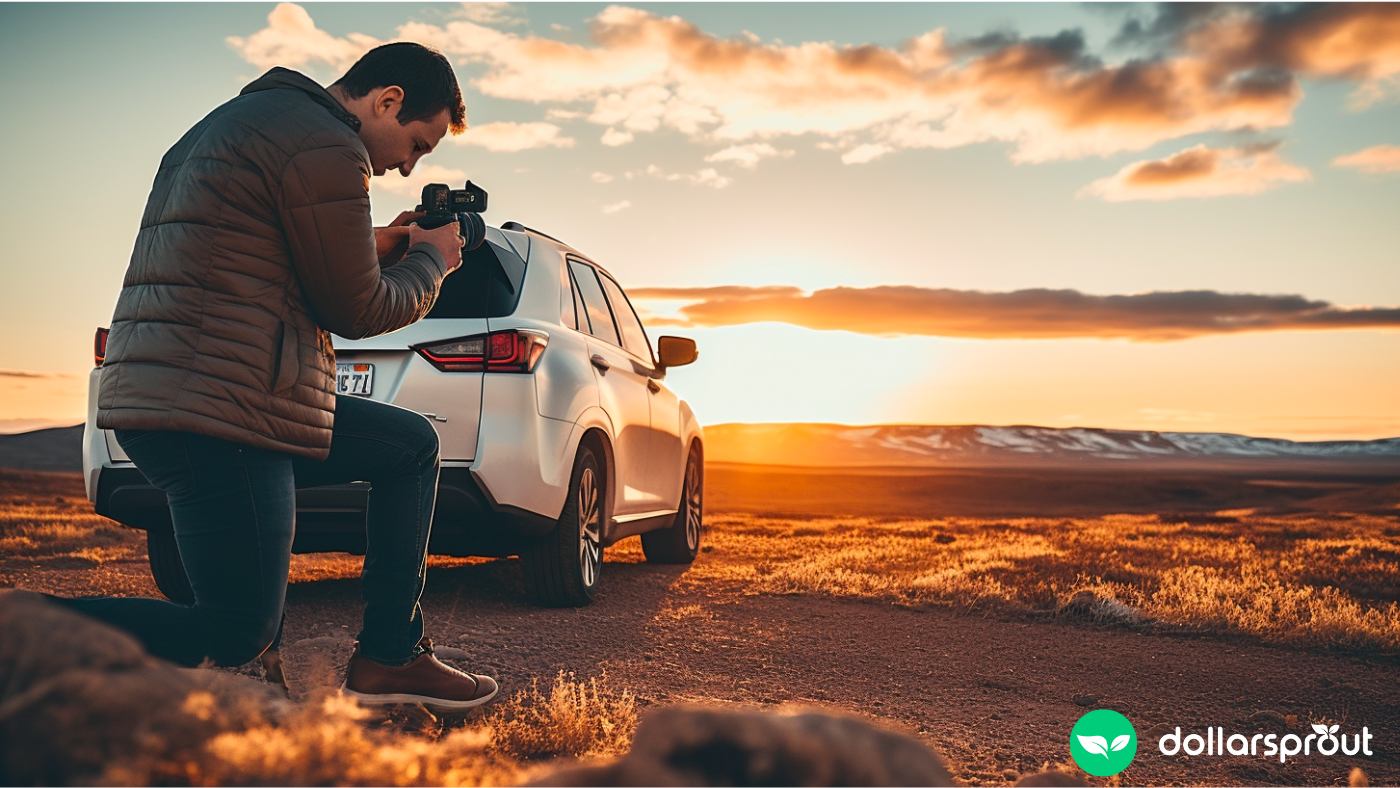 You can make a quick buck by selling your unwanted items on Craigslist, but there are a lot of reasons why you might want to avoid the platform.
Maybe you prefer a more modern-looking site, you're tired of no-shows, or you just don't want to meet anyone in person.
In some cases, you can earn more money selling your items on other apps.
There are many sites like Craigslist to sell items. Each one is different, and might be better suited for your purposes than Craigslist itself.
Sites Like Craigslist for Selling Locally
If you use websites to sell stuff locally, it's often easier to get paid in a few hours. You also don't have to deal with the extra hassle and cost of shipping. Here are the top five Craigslist competitors to consider.
1. OfferUp
OfferUp is a popular alternative to Craigslist, and you can find almost any item on there. It's also available as an app, which is easy to use and well-designed. It's free to buy and sell most items to local buyers.
One of the biggest perks of using OfferUp is that you can communicate with buyers and sellers directly within the app, so there's no need to give out your personal contact information.
You can also rate buyers and sellers, so you'll know ahead of time if there's a good chance they'll be a no-show. OfferUp also offers a network of safe community meetup locations at places like police stations.
2. Oodle
Oodle is another marketplace with a dated-looking website reminiscent of Craigslist. Unlike the Craigslist directory, you'll see a feed of recent postings when you log in, with a list of categories on the side of the page.
It may not be a good choice if you're selling many items, since you're limited in the number of listings you can create. You can only have eight active merchandise listings at a time, for example. Oodle is one of the few websites that also allows you to sell live animals and make money from it.
3. Facebook Marketplace
Facebook has over one billion users, which means that there's a ripe audience for you to sell to. There are two easy ways to buy and sell things on Facebook.
The Facebook Marketplace offers a classifieds-like interface where you can browse recently-added items near you or search for specific things.
Facebook also allows buy-and-sell groups centered around specific items, like gardening supplies or outdoor gear. If you're looking to buy or sell something specific, joining a buy-and-sell group can help narrow down your opportunities even more, especially if you have a niche item. If you'll be shipping your item, you will need to manage all the shipping details yourself.
4. Gumtree
Gumtree is the most popular classified ads site in the U.K. The company even claims that one out of three adults in the country uses Gumtree every month. It's generally not available in the U.S., however, so you're limited unless you live in the U.K.
Most ads on Gumtree are free to post, but you may have to pay a fee in some cases like if you're posting as a small business or for certain types of items. You can also choose to pay a small fee and promote your ad.
Gumtree has many of the same categories as Craigslist, such as automobiles, household goods, and community events. Unlike Craigslist, however, you can use Gumtree to buy and sell pets and other animals.
5. Locanto
Locanto offers location-themed pages for major cities just like Craigslist does, which means it may be more difficult to find buyers and sellers close to you if you live in a more rural area. Even some major cities aren't represented by Locanto, such as Seattle.
If you do have an active Locanto community in your area, you'll find that it's similar to many other classified ads websites. There is a wide range of categories to choose from, and you can pay to boost the visibility of your ads if you wish.
Craigslist Alternatives for Selling Online
Selling online may take a bit longer and comes with some extra headaches, like packaging and paying for shipping. In many cases the extra effort pays off because you can reach more buyers, sell an item for more money, and sell your items on specialized sites.
For Electronics
Electronics become obsolete quickly, but there's still a good market for old gear. Here are the best places to sell your old electronics.
6. Decluttr
Decluttr is a popular option for one-stop buying and selling of used equipment. Tech makes up a big part of Decluttr's business, and it accepts many popular types of electronics, including Apple products, tablets, Kindles, video game consoles, and smartwatches.
Decluttr may be a good choice if you have other items, too. The company accepts books, DVDs, CDs, games, and even LEGOs. If you have many of these items, it might be worth downloading Decluttr's app so that you can easily scan the barcodes on each item to get a price quote. Decluttr also offers free shipping for items you're selling.
7. Buyback Boss
Buyback Boss is another option to get cash for your used smartphone, tablet, smartwatch, or other electronics. To sell or trade in a device, you need to answer a few questions about the condition, carrier, and other specifications. You'll get an instant quote that comes with a 14-day price lock and price-matching guarantee, so if you get a higher offer on another site, it promises to honor it.
If you accept the offer, you'll receive a pre-paid shipping label you can use to send the device to the company. After it's received and passes its inspection, you can opt for payment in the form of a physical check, PayPal deposit, or a charitable donation to Lighthouse for Hope.
8. Gazelle
Gazelle buys and sells four types of electronics: desktops, laptops, smartphones, and tablets. You can easily get an instant price quote for your used electronic gear on the website.
Gazelle offers free shipping, and it'll offer you a final price after inspecting your electronics at its warehouse. If you don't like the final price, you can request Gazelle to send back your electronics for free so you can try selling them elsewhere for more money.
Related: Gazelle Review: What You Need to Know Before Selling Your Phone
For Clothes
Selling your gently-used clothing can be a great way to clear out your closet while earning some extra money. It's also a good way to buy designer clothing without the high prices.
9. Poshmark
Poshmark doesn't buy clothes from you directly. Rather, it's a classifieds-like marketplace where you can connect with buyers and sellers for specific clothing types you're looking to buy or sell. For sellers, a major perk is that Poshmark will provide a free shipping label. Buyers always pay for shipping on Poshmark by default, but you can offer discounted or free shipping.
Poshmark's interface is equally as fashionable as the clothes on its platform, although that comes with a high price. It charges a commission of 20% of the sales price on items over $15, or $2.95 for items under $15. You can also sell other similar wearables or household items as well, like jewelry, bakeware, or bedding.
10. ThredUp
ThredUp makes it easy to quickly turn your extra wardrobe items into cash, especially if you have a lot of pieces you're no longer wearing.
The process is simple: you request a "Clean Out Kit" from ThredUp. It'll send you a big bag that you fill with your lightly-used clothing, and you ship this back to the company. It'll inspect each item and make you an offer. There are no ads or listings to create, and you can get quick cash for your clothing.
From here, thredUp cleans and lists each item for sale directly. You can then shop for quality clothing at significant discounts, with stylish professional photos showing the condition of each item.
Related: 8 Best Sites to Sell Clothes Online
For Textbooks
If you're a reader, chances are there are more than a few books on your shelves that can be cleared out.
11. BookScouter
BookScouter isn't a buying and selling platform in itself. It's a valuable tool that allows you to find the best price for your used books from among 42 other used book buyers.
You can use BookScouter's website to type in the ISBN of each book manually. A better option is to use the BookScouter app, which has a barcode scanner that quickly tells you the best going price for each book. You'll then know which websites to use to get the most cash for your books.
For Gift Cards
It's nice to get a free gift card you'll actually use. But if you get one for a place you don't plan on going to, you can trade it in for cash by selling it on the secondhand marketplace. Even better, you can save money at your favorite retailers by purchasing gift cards at a discount.
12. Cardpool
You can easily resell your unused gift cards for up to 92% of the value through this website, which buys the gift cards directly. You can only sell certain gift cards like those from major nationwide retailers to Cardpool, not from small local shops.
If you're buying a gift card, it comes with a one-year guarantee to use it. Some gift cards are actual physical cards, which can take a few days to arrive via mail. You can also purchase electronic gift cards through the site which will arrive in your inbox a few minutes after you purchase them.
For Other Used Items
Sometimes you might be interested in buying or selling something that's uncommon or unique. There's a marketplace for that, too.
13. Bonanza
Bonanza is a favorite of sellers who traditionally frequent platforms like eBay, Etsy, and Amazon. You can create an account for the unique, offbeat items that Bonanza specializes in.
It's free to list as many items as you want on Bonanza. As a seller, you'll pay a 3.5% fee if your item sells. You can even opt for paid advertising services with different levels of pricing and service.
Related: 17 Sites Like Amazon for Buying and Selling Your Things
There are More Free Classified Sites Than You'll Ever Need
Websites to buy and sell items generally fall along two lines. If you have a specialized type of item you're trying to sell, you may be able to get more for it by posting on a platform designed for just that type of item. But if your item is more common, such as a piece of furniture or a houseplant, it may be worth your while to post your item on multiple platforms.
That way you'll ensure that whatever you're selling reaches the highest amount of potential buyers possible. If you're a buyer, using multiple selling sites like Craigslist can allow you to find just the right item you're looking for at the right price.
Either way, there are more than enough Craigslist alternatives out there for you to fulfill your buying and selling needs.