17 Legit Ways You Can Get Paid to Shop in Your Free Time
Advertiser Disclosure
Our readers always come first
The content on DollarSprout includes links to our advertising partners. When you read our content and click on one of our partners' links, and then decide to complete an offer — whether it's downloading an app, opening an account, or some other action — we may earn a commission from that advertiser, at no extra cost to you.
Our ultimate goal is to educate and inform, not lure you into signing up for certain offers. Compensation from our partners may impact what products we cover and where they appear on the site, but does not have any impact on the objectivity of our reviews or advice.
From personal grocery shopper jobs to Amazon and Walmart order delivery, here's a list of legit ways you can make money participating in everyone's favorite past time -- shopping.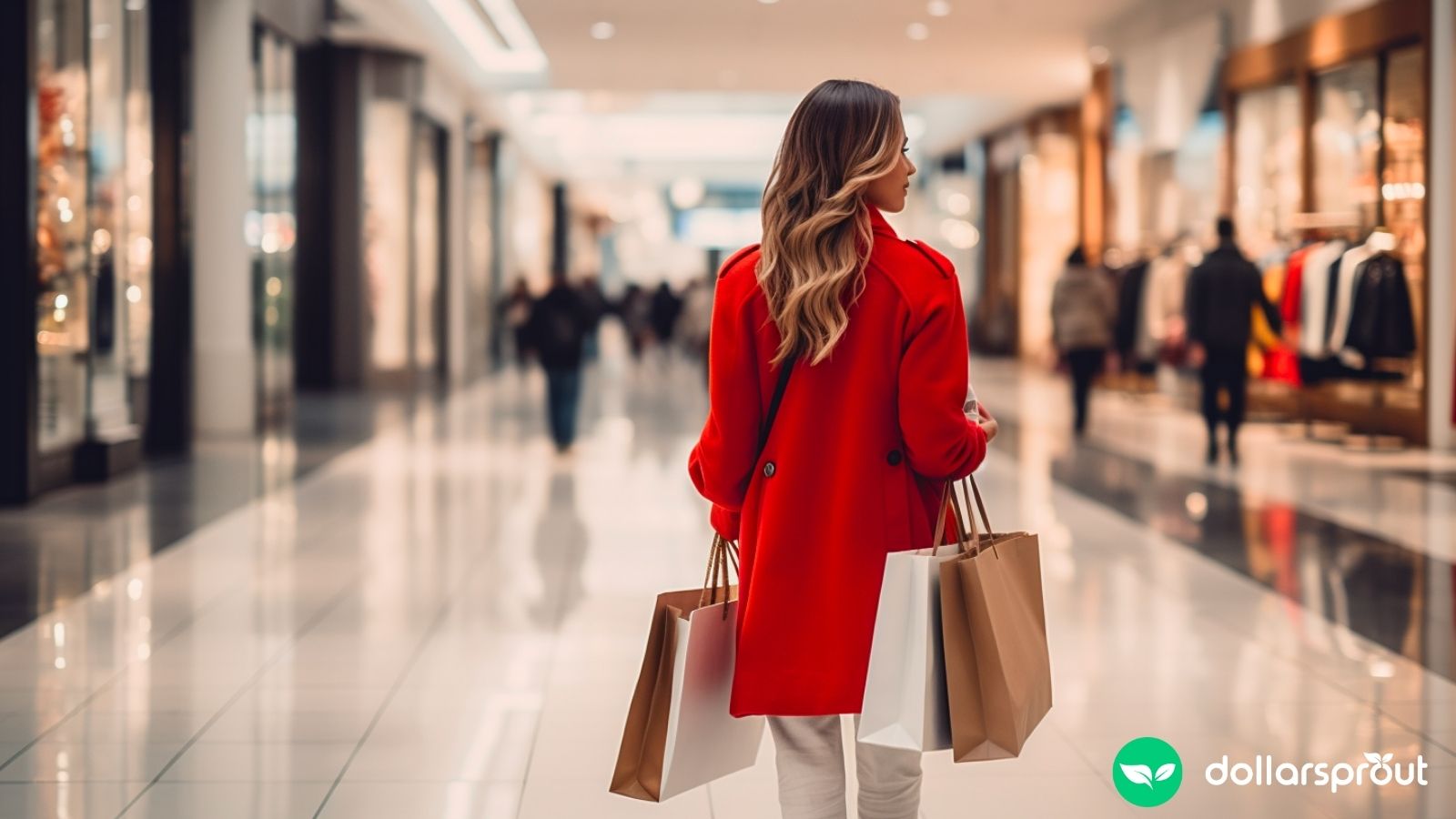 If you're like most Americans, you probably spend hours each week grocery shopping[1].
At this point, you're familiar with your local stores and could find anything you need with your eyes closed.
So why not get paid to shop? Mystery shopping or working as a grocery food delivery driver is a viable side hustle that can utilize your skills and let you work on your own schedule.
If being a mystery shopper doesn't appeal to you, you can make money while "shopping for yourself" by earning cashback or rewards points when shopping for every day things online.
The opportunities for personal shoppers will only continue to grow as it becomes more convenient to connect shoppers with customers. If you love shopping and want to make money doing it, you can shop for other people or work as a mystery shopper.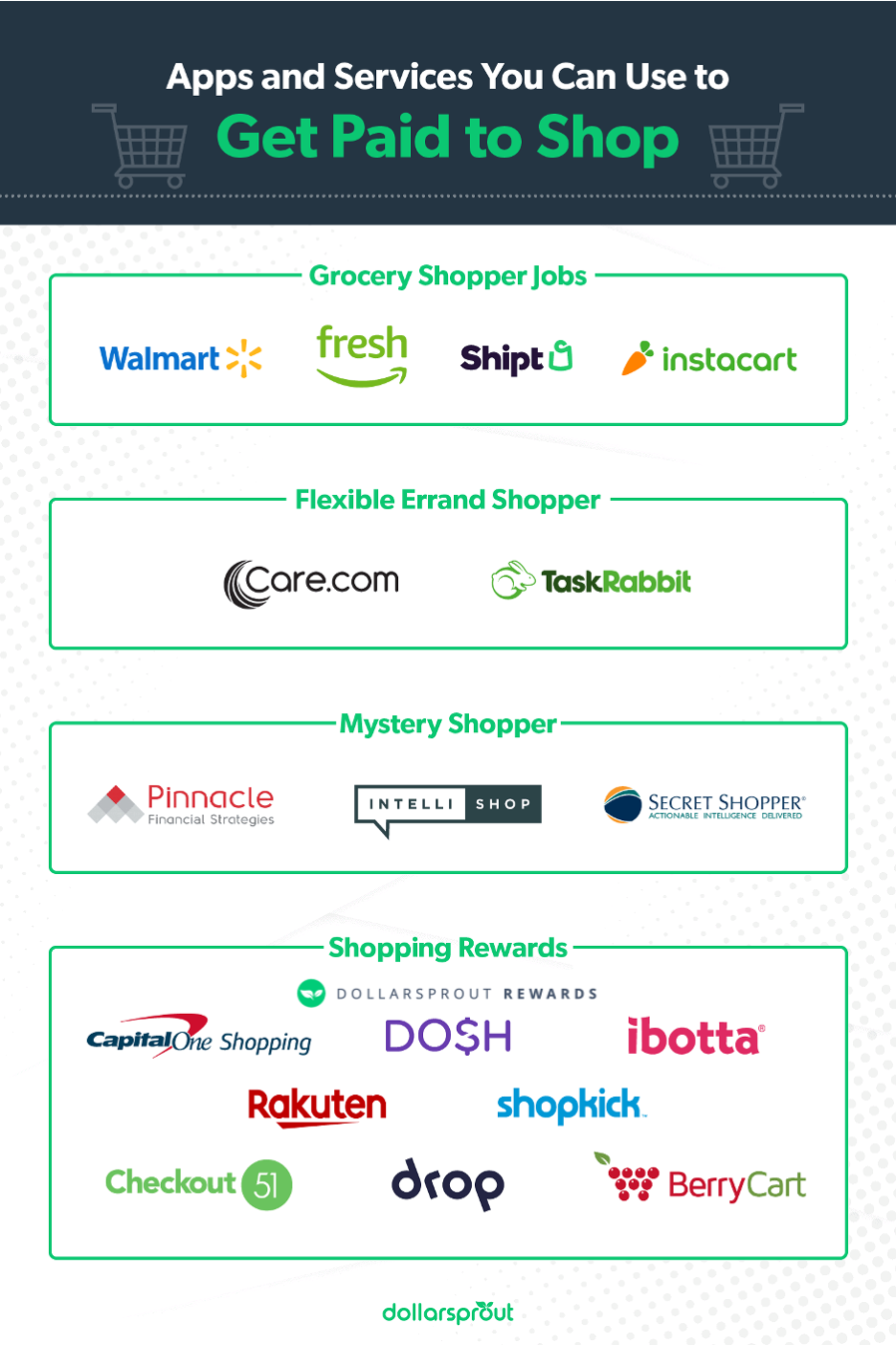 Grocery Shopper Jobs
A recent study by Acosta showed that 60% of urban shoppers and 25% of suburban dwellers get their groceries delivered[2]. Take advantage of this trend by working as a personal shopper for a grocery delivery service.
1. Instacart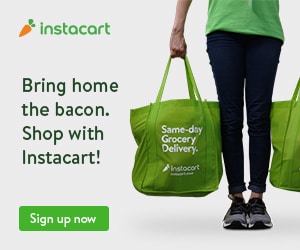 Instacart hires two different types of shoppers. You can be a full-service shopper who shops and deliver orders. In this role, you'll need access to a car and will work as an independent contractor.
Full-service shoppers can choose their work hours. As a full-service Instacart shopper, you'll earn money per item for orders you shop and per delivery. Instacart pays its full-service shoppers weekly.
You can also work for Instacart as an in-store shopper. In-store shoppers don't need access to the car because they only work in the store, shopping orders. As an in-store shopper, you're a part-time employee of Instacart with a flexible schedule.
According to FastCompany, you'll generally make a minimum of $7 to $10 per order as a full-service shopper for Instacart which might or might not include tips (Instacart recently changed their pricing structure in early 2019.)
Related: DollarSprout's Instacart Shopper Review
2. Shipt
Shipt personal shoppers shop and deliver food and household essentials. You have full control of your schedule with Shipt. Shipt requires shoppers to have a valid driver's license and access to a reliable vehicle, 1997 or newer. You'll also need to provide your own insulated cooler bag.
Shipt pays weekly, and you'll gain access to a helpful community of other Shipt shoppers. According to Shipt, personal shoppers make an average of $22 an hour, but Glassdoor reports that Shipt personal shoppers make $11 to $14 per hour.
3. Walmart Personal Shopper
If you live near a Walmart, you can work as a Walmart personal shopper. Walmart has continued to expand its Grocery Pickup and Delivery services, and they have more than 45,000 personal shoppers. Each shopper takes a three-week training program to help them learn how to select the best produce, meat, and other grocery items for customers.
Grocery pickup is available in 3,000 stores, and Walmart piloted grocery delivery starting in early 2019. Based on positive feedback in the four test markets, Houston, Miami, Salt Lake City, and Tampa, they'll continue to roll grocery delivery out to customers.
That means there will continue to be personal shopper opportunities at Walmart stores nationwide. Personal shoppers at Walmart will shop for groceries for the most part, although orders can sometimes include general merchandise as well.
4. Amazon Personal Shopper
Amazon offers multiple grocery and household item delivery services and hires personal shoppers for a few different roles.
As a Prime Now shopping team member, you'll select items from retail stores to fulfill customers' orders. After you've shopped the order, you'll package it up for delivery. Amazon Prime Now personal shopping is a fast-paced environment, and you have to deliver most orders in two hours or less. Prime Now shoppers can select their own hours, usually on mornings, evenings, and weekends.
Amazon doesn't require interviews or resumes for personal grocery shopper jobs. All you need to do is submit your application and attend a hiring event. According to Amazon's job postings, personal shoppers earn between $15 and $17.25 an hour.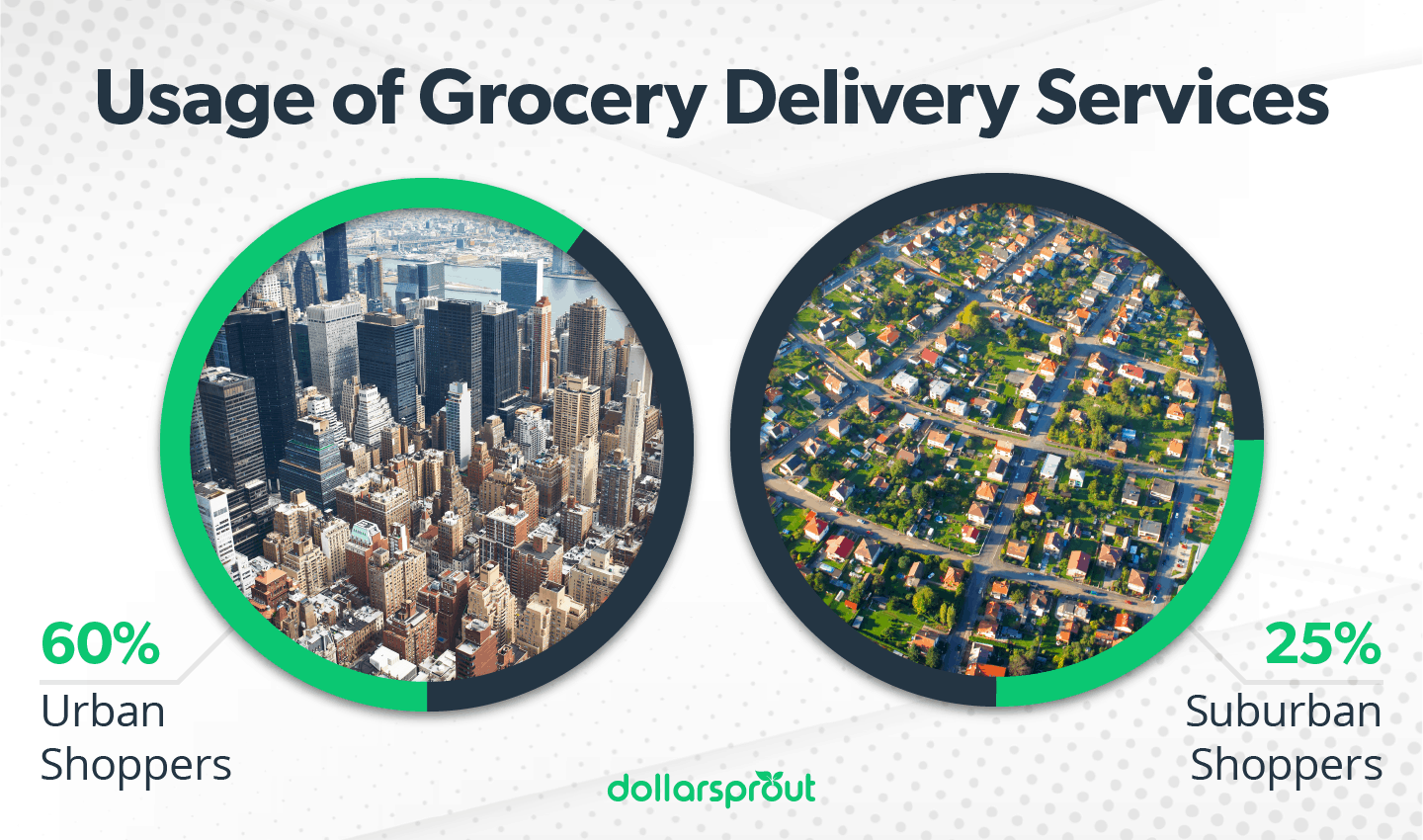 Flexible Errand Shopper
You can also work as a freelance personal shopper. By finding your own clients instead of working for a company, you can get more creative with your personal shopper jobs.
Many busy people will hire personal shoppers to also do things like drop off the dry cleaning or buy craft supplies. You can contribute to your community by grocery shopping for elderly people.
You'll have to put in some work to find your own customers, but you'll also have the freedom to set your own rates, schedule, and services.
5. Care.com
Did you know that Care.com isn't just for babysitters? You can also list yourself on Care.com if you'd like to provide shopping, errand, or personal assistant services. Just create a service profile to describe yourself and your services and set your rate and location. Then you can start connecting with one of the 19.8 million families using the Care.com platform.
Care.com provides a lot of independence because you can choose your own rates, hours, and services. Personal assistants earn an average of $12.36 an hour on Care.com.
6. TaskRabbit
TaskRabbit is a site that connects clients and workers for single jobs. Jobs can range from putting furniture together to cleaning. TaskRabbit customers might also request delivery, shopping, or personal assistance.
It's easy to get started with TaskRabbit. First, you need to register by entering your personal information. Then you should attend a TaskRabbit information center in your city. After completing these steps, you're ready to start accepting tasks.
The app will notify you of jobs in your area. You can choose the tasks you're interested in and then negotiate the details with your client.
Since TaskRabbit jobs are usually one-off, you can work when and where you want. You're also capable of setting your own rates and deciding how much to charge for each job.
Related: 13 Apps That Pay You to Make Deliveries in Your Free Time
Mystery Shopper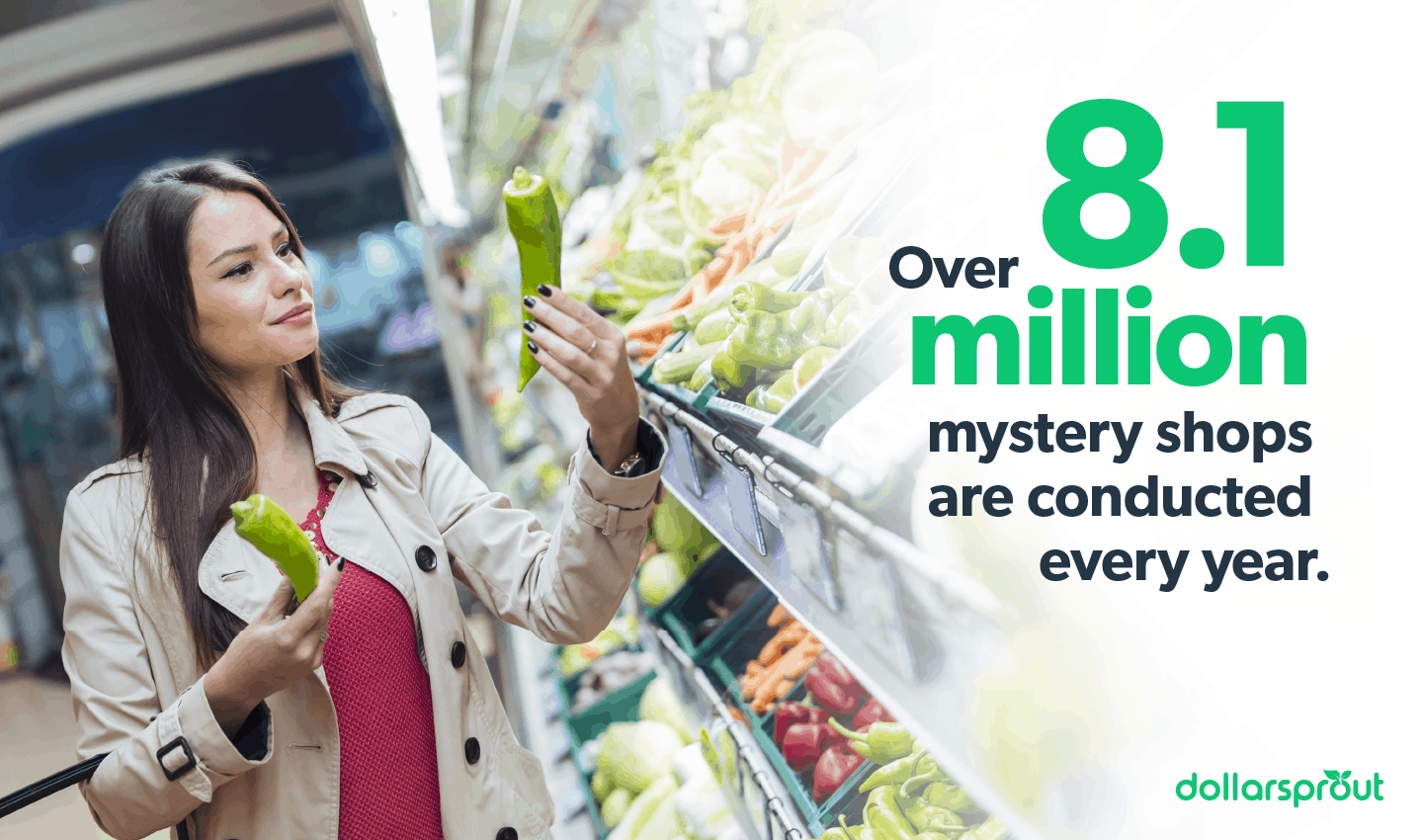 Retail companies often want to collect information about their physical stores. Mystery shoppers are people who get paid to secretly shop at a store and then provide feedback on their experience.
A mystery shopper might report back on merchandise stocking, promotion signage, or checkout experience. Keep in mind, reputable mystery shopping companies won't charge a fee to sign up or require expensive, up-front training. If a company tries to do that, it's likely a scam you should steer clear of.
7. Secret Shopper
Secret Shopper has been around since 1990 and is a founding member of the Mystery Shopper Providers Association. There's no fee to sign up with Secret Shopper.
To work as a shopper for Secret Shopper, you need access to a computer to submit shopping reports. You'll also need a digital camera or scanner to submit proof that you did shop where you were supposed to. You'll be reimbursed for any purchases required during your visit.
All shoppers are independent contractors, and shoppers typically make $12 to $25 an hour.
8. Pinnacle
Pinnacle hires mystery shoppers to shop and report on their experience. Once you're registered with Pinnacle, you'll receive an email notification each time Pinnacle posts a job in your area.
Surveys are due within 12 hours of completing each mystery shop assignment. Shop assignments pay anywhere from $4 to $75 per job, depending on the type of request. Schedulers in your area will decide which jobs to assign to you based on your location, rating, and experience.
9. IntelliShop
IntelliShop hires mystery shoppers to help business owners improve their customer experience. Once you've signed up with IntelliShop, you'll receive job assignments, and most shops will have a start date and a due date.
You need to submit your shopping report within 12 hours of the due date. You can increase your chances of getting shopping assignments by building a good track record with IntelliShop so avoid canceling or missing assignments.
Other Ways to Get Paid to Shop (for Yourself)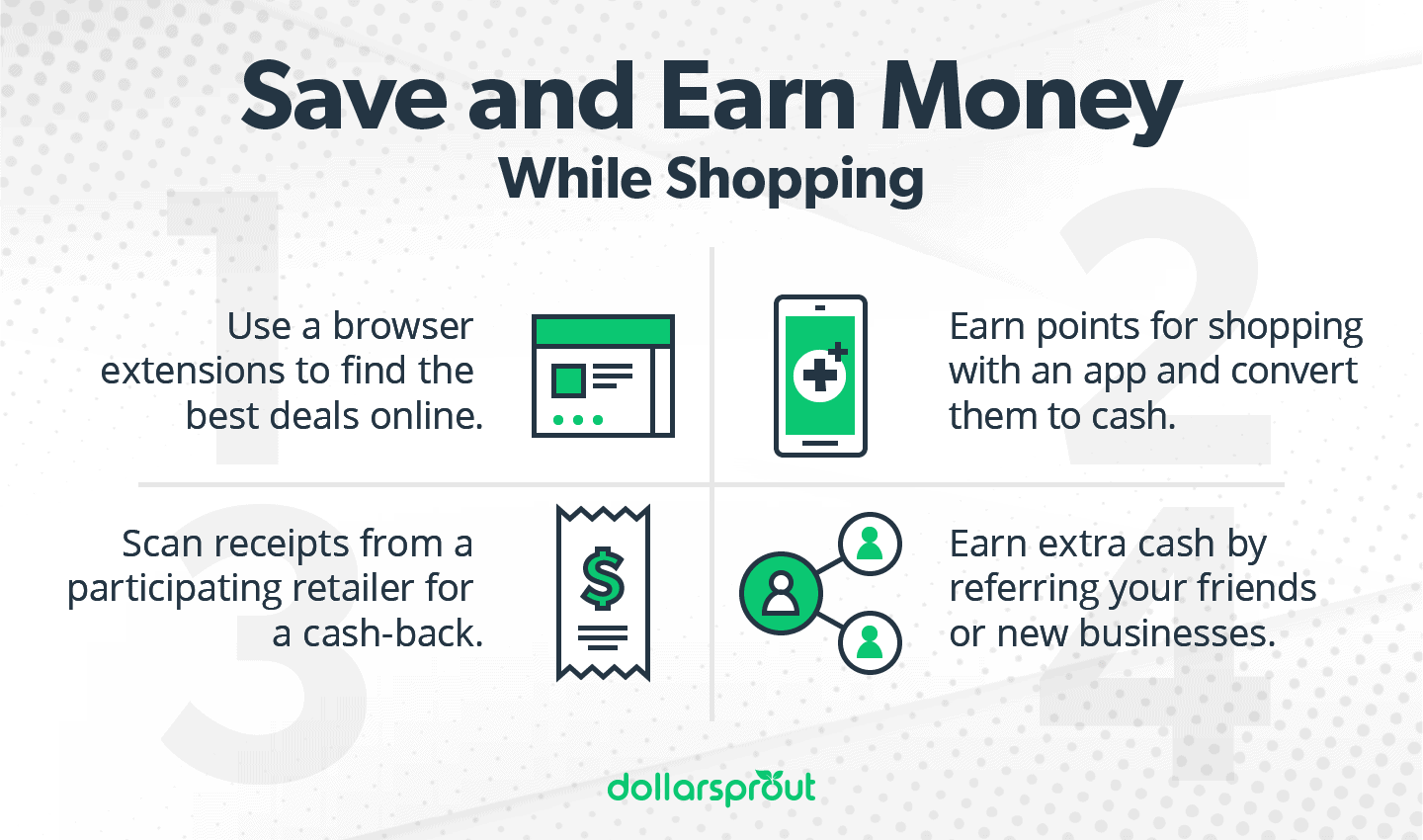 You can find plenty of ways to get paid to shop for others, but you can also make money shopping for yourself. Take advantage of cash-back apps to make money on your normal shopping routine. Some of these apps offer cash back at grocery stores, home goods stores, and more.
10. DollarSprout Rewards
If you do any shopping online (and who doesn't?), then you need to make sure you have DollarSprout Rewards installed on your browser. DollarSprout Rewards is a free desktop extension that works in either Chrome or Safari that finds you cash back deals at over 15,000 merchants. And if the cash back deals aren't enough, the extension also has a coupon code finder that automatically find and applies the best codes for you at checkout.
DollarSprout Rewards is free to install and pays out monthly via PayPal, all cash (once you hit a $5 min. balance).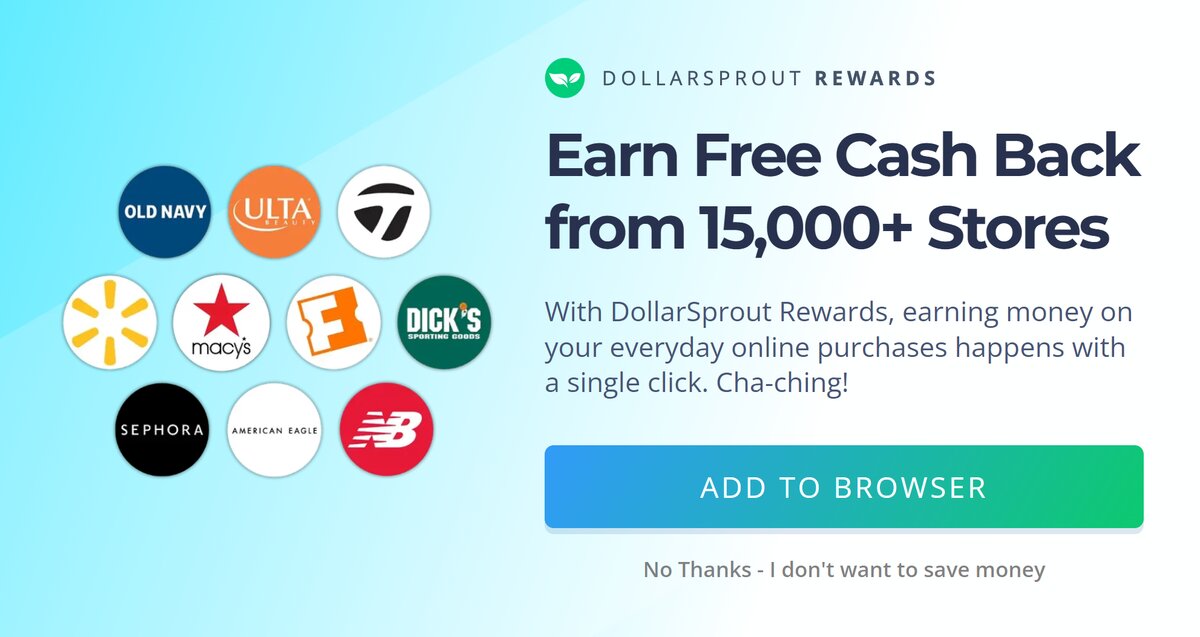 11. Capital One Shopping
Capital One Shopping is a savings and rewards app and browser extension you can use to find discounts on anything from pet supplies and books to clothes and electronics.
All you need to do to earn rewards with Capital One Shopping is download the app or browser extension and create an account. From there, any time you shop online, it'll search the internet to look for coupons and lower prices for the items in your cart. Sometimes you'll be able to stack discounts and save even more money by getting both a percentage off your purchase and earning loyalty rewards that you can redeem for gift cards. And the best part is, once Capital One Shopping finds a deal for you, you don't have to do anything else; it's automatically applied when you checkout.
The money you save with Capital One Shopping is credited into your account. You can then exchange your rewards for gift cards to retailers like Kohl's, Bed Bath and Beyond, and Barnes and Noble, or you can leave it in your account as a credit to apply towards future Capital One Shopping purchases. Each gift card retailer has its own threshold for cashing out, so make sure you've reached that threshold before you try to redeem your credits.
Note: Capital One Shopping compensates us when you get the Capital One Shopping extension using the links provided.
12. Shopkick
Shopkick offers reward points for both in-store and online purchases. You can also earn rewards by shopping with a linked card and watching promotional videos. Once you earn enough Shopkick rewards points or "kicks," you can redeem them for gift cards.
13. Rakuten
Rakuten is a free reward shopping site. You can get cash back on your favorite sites, like Amazon, Old Navy, and Sephora.
To access cash-back deals on Rakuten, create an account. Then, you have two options. First, you can go to Rakuten's website and click on the store you want to shop at. There, you'll see a list of current cash-back deals. You can also make the process more seamless by installing the Rakuten browser extension. This will automatically search and apply deals for whatever site you're shopping.
Watch your cash back accumulate on your Rakuten account. You'll receive a quarterly check for any cash back earned, as long as you've accumulated more than $5 in rewards. You can also get a direct deposit into your PayPal account. For example, you'll receive payment on May 15 for cash back earned in January through March.
14. Ibotta
Ibotta is a cash-back app that rewards you for shopping in your favorite stores. You can earn cash back with both in-store and online purchases. To earn money by shopping with Ibotta, check out the deals Ibotta is offering at a given store. Offers apply to both in-store and online purchases. You can even earn cash back when booking travel on select hotel and rental car websites.
It's easy to redeem your reward dollars with Ibotta. Withdraw your cash back any time after you've earned $20 or more. You can transfer the rewards cash to PayPal or Venmo.
15. Dosh
Dosh users earn cash back at thousands of stores and restaurants. To earn rewards, you have to link your credit and debit cards to Dosh. You'll get cash back each time you make a purchase using a linked card. You can get up to 10% cash back on each purchase depending on what each individual retailer offers.
You'll get credit for all purchases made at a participating store or establishment on a linked card. You don't have to upload receipts or buy specific items and you can withdraw the funds to PayPal or Venmo or donate to a charity.
16. Checkout 51
Checkout 51 users can earn cash back on grocery shopping via the Checkout 51 app. To get started, download the free app and create an account. Each Thursday, Checkout 51 will send a list of the latest offers.
You can earn rewards by checking each offer item on your receipt after you're done shopping. Then upload a picture of your receipt to the Checkout 51 app. Although Checkout 51 deals are for specific products, you can buy them at any store. Rewards are transferred to your account once they approve your receipt.
17. Drop
Download the Drop app to earn points for everyday purchases. You can earn rewards when you order food on Uber Eats, buy a coffee at Starbucks, or grab the latest lululemon leggings. Once you've earned enough points, you can redeem them for gift cards to your favorite stores. To get started with Drop, download the free app, and start shopping.
The Bottom Line
Personal shopping and mystery shopping can satisfy your itch to shop without breaking your budget. It's like window shopping, but better because you're actually buying things.
If you don't have any spare time to shop, a cash-back app might be a better way to go. You can download one of these get paid to shop apps and start making cash or earning rewards by doing your usual shopping.
Grocery delivery services and get paid to shop apps have made it easier than ever to get paid to shop. Depending on your schedule, you can take a personal grocery shopper job, start your own personal shopping business, or use an app that pays you to shop.