3 Legit Ways to Get Netflix for Free
Advertiser Disclosure
Our readers always come first
The content on DollarSprout includes links to our advertising partners. When you read our content and click on one of our partners' links, and then decide to complete an offer — whether it's downloading an app, opening an account, or some other action — we may earn a commission from that advertiser, at no extra cost to you.
Our ultimate goal is to educate and inform, not lure you into signing up for certain offers. Compensation from our partners may impact what products we cover and where they appear on the site, but does not have any impact on the objectivity of our reviews or advice.
Can you get free Netflix? With no more free trial offer, the options are limited. However, you can still get Netflix for free or at a significant discount.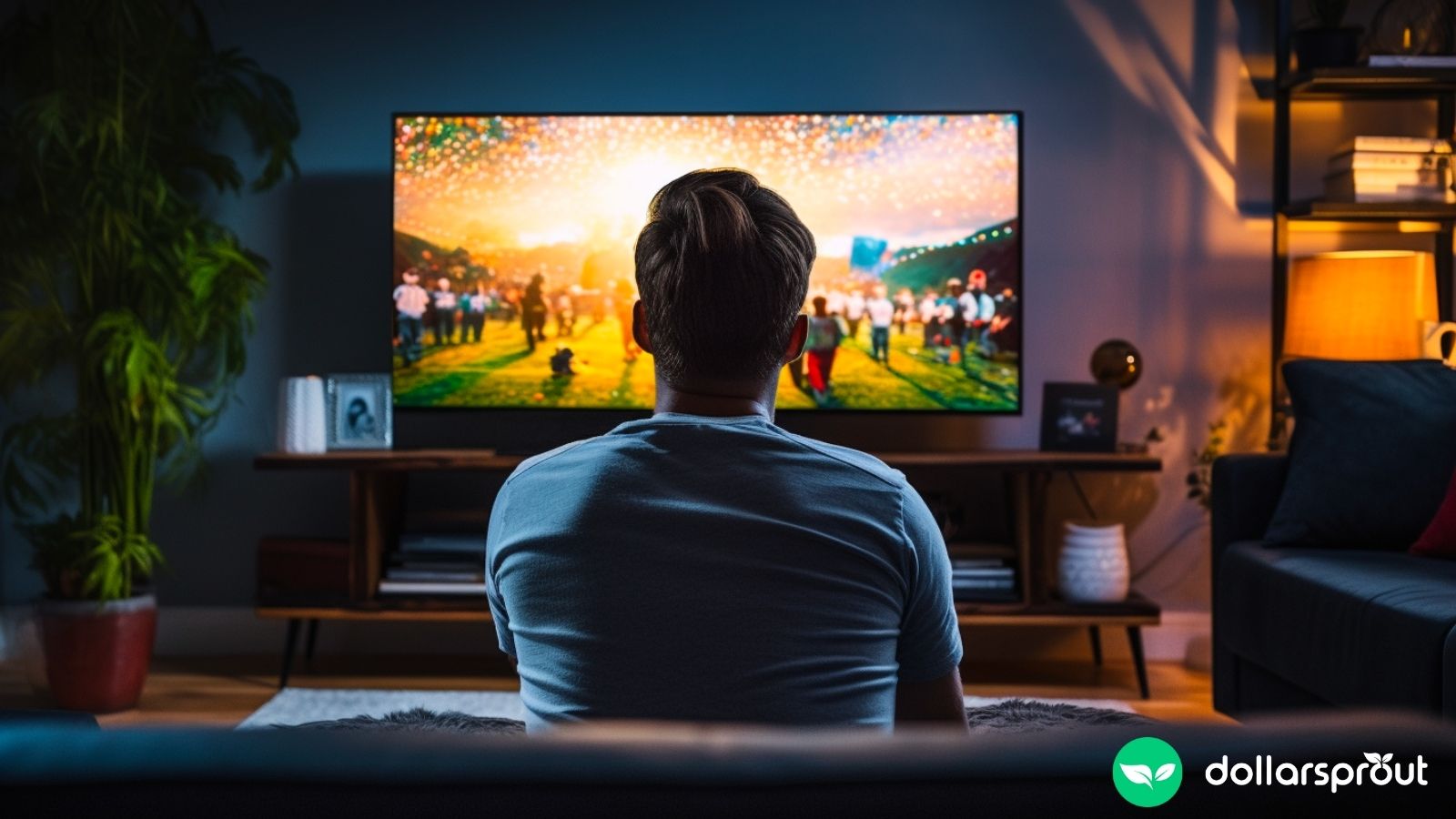 Netflix is one of the top paid streaming options with more than 230 million subscribers.[1]
Its original shows and movies have helped the company grow in popularity despite price increases. While the streaming service is a cheaper alternative to cable television, many subscribers on a budget aren't happy with Netflix hiking up the costs…again.
I've been a long-time fan of Netflix and took advantage of its rent-by-mail service in the early 2000s. Living in a rural area meant I didn't have the internet speed to join the streaming service when it first launched, but then in 2013, I was finally able to join. The Netflix cost increase over the last few years has made me wonder if it's still worth it. I track every expense in my budget, and every little bit I can cut helps.
But what if there was a way to keep your Netflix subscription without having to pay for it? The free 30-day trial used to be a great starting point, but now there are fewer ways to get Netflix for free.
How Much Is Netflix Usually?
Netflix has four subscription tiers at different price points. Plans start at $6.99 per month and go up to $19.99 per month.
| | | | | |
| --- | --- | --- | --- | --- |
| | Basic with ads | Basic | Standard | Premium |
| Monthly Price | $6.99 | $9.99 | $15.49 | $19.99 |
| Annual Cost | $83.88 | $119.88 | $185.88 | $239.88 |
| HD Streaming | Yes | Yes | Yes | Yes |
| Full HD Streaming | No | No | Yes | Yes |
| Ultra HD | No | No | No | Yes |
| Simultaneous Devices | 1 | 1 | 2 | 4 |
While the monthly expense might not seem like much, you can save up to $239.88 per year if you can find a way to get Netflix for free.
Related: How to Work as a Netflix Tagger, Plus Hacks to Make Extra Money Watching Videos
3 Ways to Get Netflix for Free
While some countries still offer a Netflix Free plan, US-based readers will be sad to learn there's no such option available. Instead, you'll need to leverage one of these last three remaining options for getting free Netflix.
1. Rent DVDs free for a month.
Netflix offers a free one-month trial of their DVD rental service. You can sign up for either the Standard or Premier plan, which are typically $7.99 and $11.99 per month, respectively.
Both plans allow you to rent an unlimited number of DVDs per month. They also come with free shipping and returns, zero late fees, and the ability to cancel any time. You'll be asked for your payment information when you sign up for the free trial. If you don't cancel your subscription before the trial ends, Netflix will start charging you the standard monthly rate for the plan you chose.
2. Join a friend or family member's Netflix subscription.
If you have a friend or family member with a Netflix account, ask if they mind sharing their login credentials with you. This is one of the most common practices for getting free Netflix, and one many college students practice.
When you ask, be prepared to receive a no. Some friends or family won't want to share their email and password, and others might ask you to pay half the monthly subscription cost.
3. Take advantage of free Netflix offers with your mobile carrier or internet provider.
If you're a T-Mobile customer, getting free Netflix is easy. The wireless company has a program called Netflix on Us where T-Mobile will pay for your Netflix account.
There are a few limitations, and not every plan is eligible for this promotion. You must have two or more lines to qualify, and your T-Mobile plan determines whether you get a Netflix Basic or Standard plan.
Magenta and Magenta Military plan holders can get the $8.99 Basic subscription. Magenta Plus and T-Mobile ONE with ONE Plus plans can get a Standard subscription priced at $13.99.
Related: 13 Legit Ways to Make Money Watching Videos
No More Free Netflix Streaming Trials
The easiest way to get Netflix for free used to be to sign up for a 30-day trial. Every plan gave you the first month free, which would help you decide if the service was worth it for you. However, as of October 2020, Netflix no longer offers free trials to U.S. users.
You can still change or cancel your Netflix subscription at any time free of charge. There's also a chance that if you sign up and later cancel your account, Netflix might email you with a limited free-trial offer to get you to remain a customer.
5 Ways to Reduce Your Netflix Bill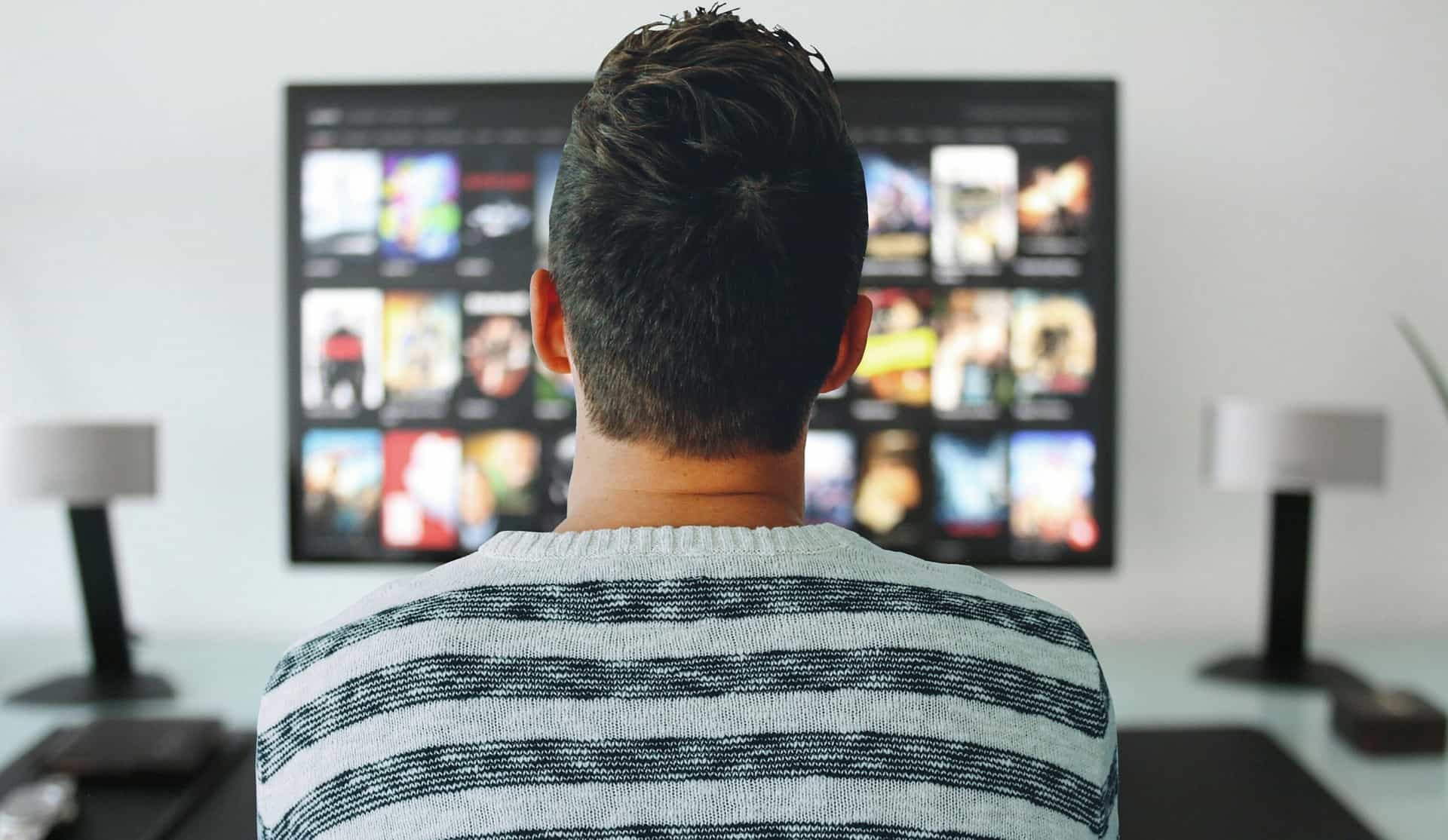 Tracking down a Netflix gift card or promo code can help you save on this popular streaming service.
1. Buy discounted Netflix gift cards.
Discount Netflix gift cards are a great way to save money on your subscription. Raise.com specializes in buying and selling discounted gift cards. People can sell their unused or partially used gift cards to Raise, which then sells them to other consumers at a discount.
Instead of paying full price, get a gift card for a lower price from a site like Raise.com and redeem it toward your membership. Raise also has discounted iTunes or Google Play gift cards if your Netflix subscription is tied to an iTunes or Google Play account.
2. Find a Netflix promo code.
To lower the cost of Netflix, look for free Netflix codes to activate discounts. RetailMeNot is a popular site that allows community members to upload deals and promo codes.
Slick Deals and Coupons.com also specialize in coupons and promo codes. Each site lists deals in an easy-to-read format and lets you know if the coupon is verified or not. You can also see how many people have successfully used the discount codes.
3. Cancel if you're not using it.
Netflix doesn't have annual contracts or commitments. It's a subscription service that you buy on a month-to-month basis. With no long-term obligation, it's easy to cancel your membership when you're not using it.
You can find movies or TV shows at the library instead of keeping your Netflix subscription and sign back up when the latest season of "Stranger Things" is released. You can easily reactivate your membership when you log in to your account, and once you're done binging, cancel it again.
Related: Cable TV Alternatives: How to Cut the Cord and Save Tons of Money
4. Split the cost with family and friends.
If you live with family or friends, consider splitting the cost of the monthly subscription. Netflix's terms of service allow you to share your account with members of your household.
If you have the Standard plan, you can have up to two devices streaming at the same time. If you have the Premium plan, you can have four devices streaming at once. Use an app like Splitwise or Venmo to make collecting money easy if you're the one paying the bill.
5. Rotate between cheap Netflix alternatives.
Netflix is a popular choice for streaming, but it's not the only one out there. Other subscription-based services provide similar access to television shows and movies. Some free options include Pluto TV, Crackle, Vudu, and the Roku Channel.
Hulu
Hulu is free for customers who have a Sprint unlimited plan. Go to your account page and activate the Hulu plan to get unrestricted access to its streaming library.
Spotify is another way to download movies for free online with Hulu, though you must be a student to qualify. A student subscription to Spotify gives you access to Hulu's ad-supported plan and Showtime series. This costs $4.99 a month. You can also get Hulu, Disney+, and ESPN+ for $12.99 a month. If you enjoy live sports or rewatching Marvel movies, then this bundle may be a better fit than Netflix.
Amazon Video
Amazon Prime has more benefits than you might realize, and there are even free ways to get an Amazon Prime subscription. Besides free two-day shipping, you get access to Amazon Video, which has thousands of movies and TV shows. It regularly gets Oscar-winning movies on top of its own award-winning Amazon Original movies and shows.
HBO Now
HBO has several options for free content on its website, but they're limited to premiere episodes. If you have a cable or satellite provider, unlimited access to HBO Go may be included with your television package.
HBO Now is its standalone streaming service. You can create a new account to get a 7-day free trial, but this requires a different email address if you've redeemed a trial before.
Tubi TV
For a free streaming experience, consider Tubi TV. The service has over 20 million active users and offers a library with more than 15,000 movies and television shows. You'll have to watch a few ads since that's how Tubi keeps its service free. The company has made deals with MGM and Warner Bros., which allows it to carry big shows and movies.
Disney+
If you're a Verizon Unlimited customer or have Verizon Fios or 5G Home Internet, you can get a free year of Disney+. Go to your account and then add Disney+ to it. After the year is over, it will cost the regular price of $6.99/month or $69.99 if you buy a year's subscription.
Related: How to Get Free Cable TV
How to Make Room in Your Budget for Netflix
If you can't find a way to get free Netflix, your next best option is to increase your income or cut your other expenses to make room for it.
Negotiate your monthly bills.
There's almost no way to get free Netflix forever. When your free trial expires or you switch phone providers, you'll have to go back to paying for the service.
Instead of skipping your streaming subscription, try reducing your other bills with a service like Rocket Money or Trim. These sites will contact your bill providers to negotiate a lower rate. You only pay them if they're successful in negotiating a better price. You can use the cost savings from this to pay for your Netflix subscription.
Earn $16+ per month to pay for Netflix.
If you tried cutting your bills and still need money to pay for Netflix, look for ways to make extra money to cover the cost of your subscription. For example, you can sign up to take paid online surveys and use the extra money you earn to pay your monthly Netflix bill.
If taking surveys doesn't sound like fun, try another side hustle that will pay for Netflix and other recurring bills.
Free Netflix Is Hard to Come By
Netflix has grown into a popular streaming service, which makes the company reluctant to offer free or discounted options. After your 30-day free trial, you can switch to T-Mobile to continue watching your favorite television shows and movies for free. Or you could collect survey rewards points to redeem for a gift card to cash in for free Netflix.
Even though options are limited, you can still save some money on your Netflix subscription if you implement one or more of these strategies.