10 Ways to Get Cheap Movie Tickets
Advertiser Disclosure
Our readers always come first
The content on DollarSprout includes links to our advertising partners. When you read our content and click on one of our partners' links, and then decide to complete an offer — whether it's downloading an app, opening an account, or some other action — we may earn a commission from that advertiser, at no extra cost to you.
Our ultimate goal is to educate and inform, not lure you into signing up for certain offers. Compensation from our partners may impact what products we cover and where they appear on the site, but does not have any impact on the objectivity of our reviews or advice.

Movie theaters are a great place to take a break from reality. But with the average price for a movie ticket at $9.11, not including popcorn and drinks, seeing a blockbuster can be pricey.
What if you could score cheap movie tickets and stretch your entertainment budget? You may get a better deal for the same movies as your friends for a fraction of the price.
There are many ways to score discounted movie tickets and save money without missing out on your favorite films.
10 Ways to Get Cheap Movie Tickets
Cheap or free movie tickets are a great way to save money and cut expenses without sacrificing your favorite activity.
1. Check Groupon for discounted movie tickets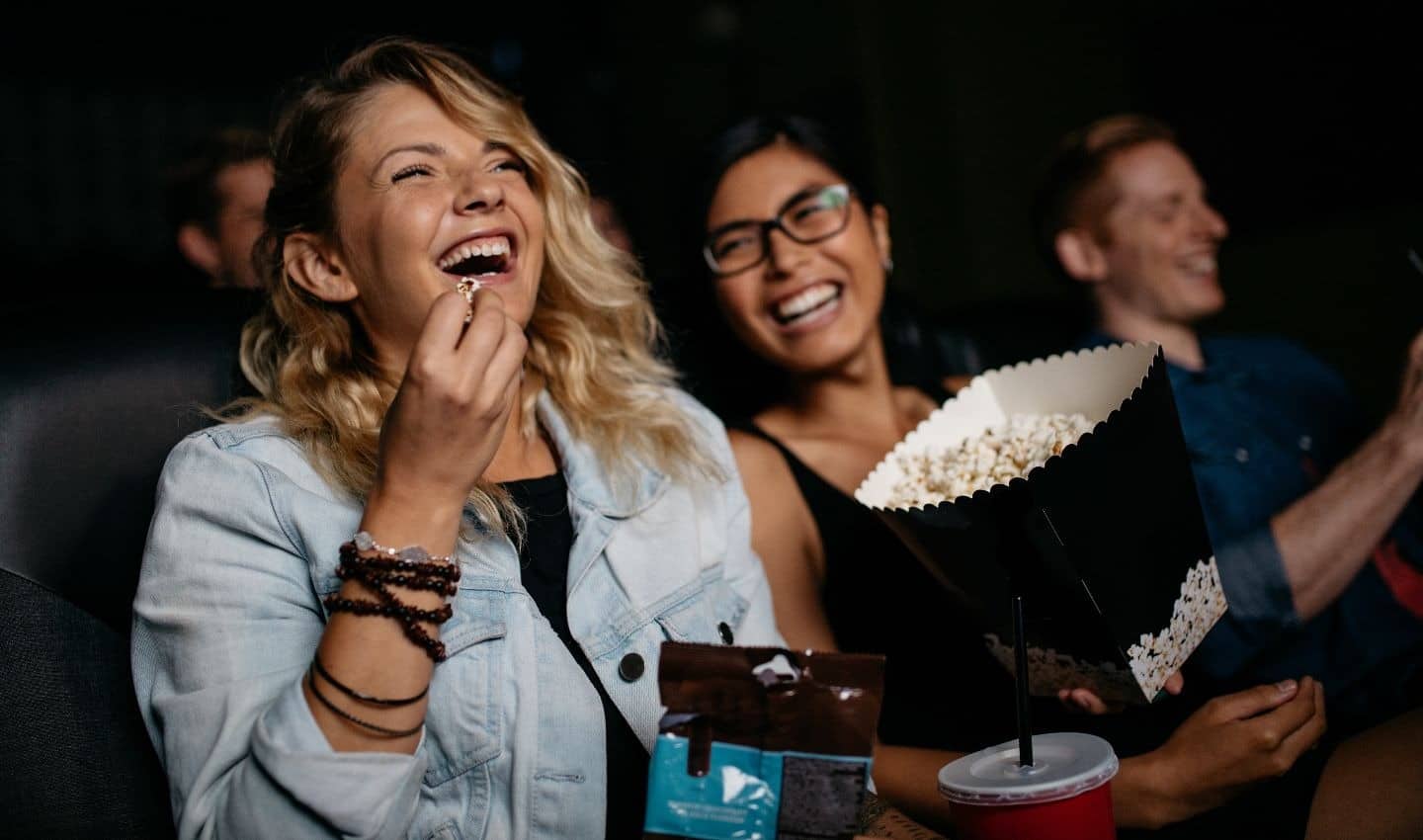 Check out sites like Groupon for deals on movie tickets in your area. Deals are not always consistent, but you can find great prices for local movie theaters for less than what they go for at the box office.
Groupon deals may have restrictions, so read the fine print before buying. Most deals are only valid for specific locations, days, or types of movies. Deals also expire, so don't forget to redeem your tickets before the expiration date. Even with these rules, Groupon can be a gold mine for cheap movie tickets.
2. Do surveys in your spare time
One solution to getting free movie tickets is by doing surveys in your spare time. Swagbucks allows you to earn points or "Swagbucks" by taking surveys and doing other tasks like watching videos or searching online. Once you reach $3 in earnings (300 Swagbucks), you can cash out for gift cards.
Redeem your Swagbucks points for movie theater gift cards from AMC or Cinemark. Next time you're in the mood for a good movie, use the gift cards you earn with Swagbucks to cover some or all of your ticket price.
Related: How to Get Paid to Mindlessly Watch Ads in Your Spare Time
3. Earn cashback on your ticket purchases
You can buy your movie tickets online and offset the cost by using the Rakuten portal. Rakuten, formerly known as Ebates, is an online shopping portal that gives you cashback on your online purchases.
First, you'll need to sign up for a free Rakuten account. It takes fewer than five minutes to get started. Once you have your account set up, search for Fandango in your Rakuten portal. Click on "shop now" to be redirected to Fandango's site. This will activate your cashback deal with Rakuten.
Once you're on Fandango, purchase your tickets. You'll receive an email from Rakuten after checkout notifying you of your cashback earnings.
4. Purchase discounted movie gift cards on Raise
Pay less for your next movie ticket by buying discounted movie gift cards on Raise.com. Raise is a website that sells gift cards to a variety of retailers at a discount, including movie theater chains like AMC and Cinemark.
On Raise, you can find gift cards for up to 30% off the value of the card. For example, if a gift card has $100 on it, with a 30% discount you could pay $70 for $100 credit to your favorite retailer.
Gift card discounts and availability changes daily, so check the website often.
5. Get a MoviePass subscription
If you're a big movie buff, the cost of seeing the latest films can add up, even if you can get cheap movie tickets. That's where MoviePass comes in. It's a subscription service that allows subscribers to watch a certain number of movies each month. The basic plan allows users to watch up to three movies each month, and the premium option has no limits on how many movies you can see.
MoviePass can be a good option if watching movies is your main hobby. Make sure you go to the movies often enough to justify the price. While MoviePass is not accepting new subscribers, you can sign up to be notified when the service is open again.
On a similar note, check your local movie theater to see if it offers a subscription plan. Some theaters are following MovePass's lead by offering patrons the chance to pay one low monthly cost for a certain number of visits per month.
Related: 3 Ways to Get Netflix for Free
6. Enjoy a matinee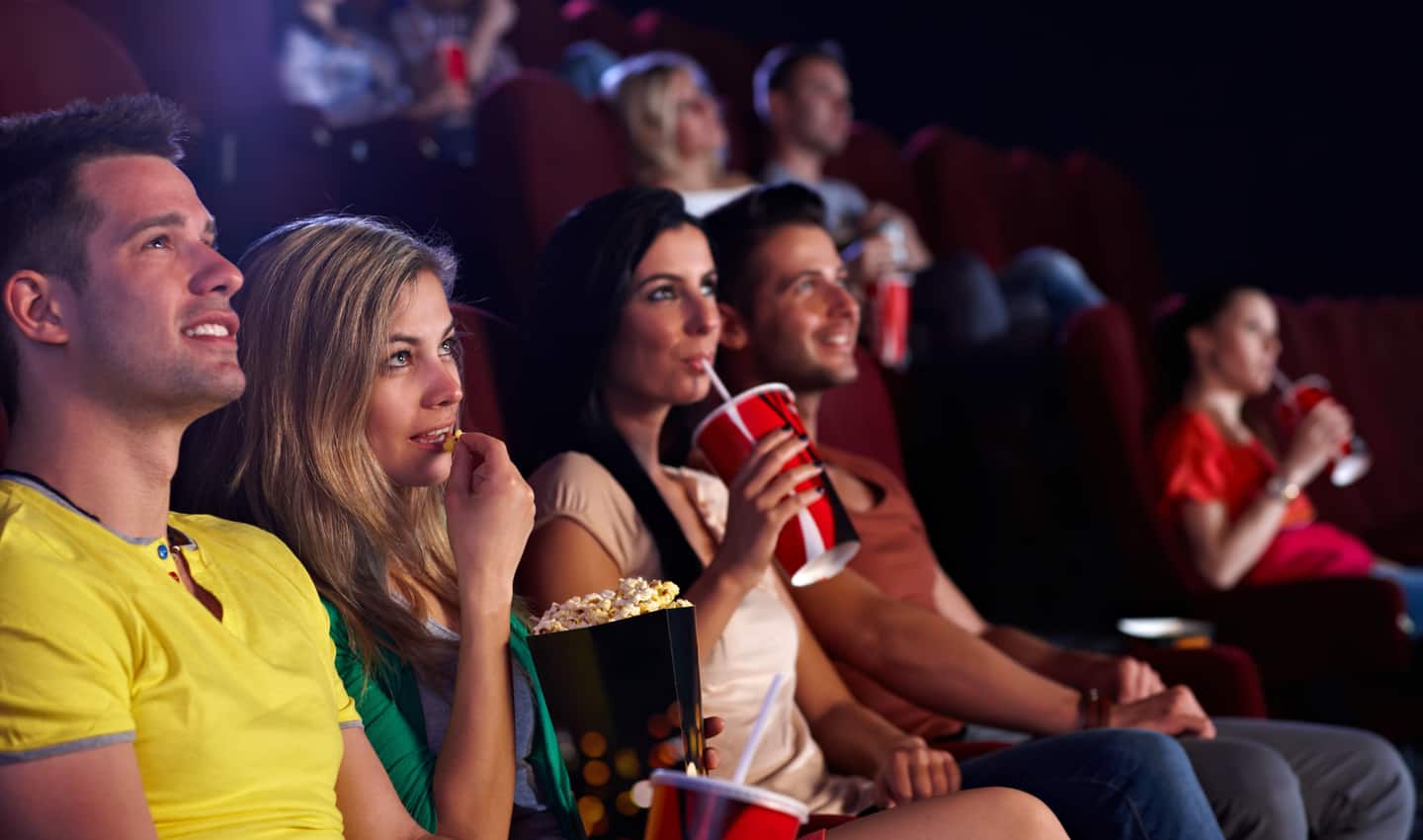 Most movie theaters charge full price tickets during the high-traffic, evening hours, but shave off a few dollars for matinee showings.
Since fewer people go to the movies during those times, theaters offer cheap movie tickets to get more moviegoers through the door. Instead of going for dinner and a movie, try going for a movie and then dinner to save money.
7. Take advantage of cheap movie ticket Tuesday
Some movie theaters run specials for weekday showings, since most people go to the movies on weekends. It's a win-win for the theater and for moviegoers looking to score cheap tickets. The theater gets to fill up seats that would otherwise go empty and you get a good deal on a movie.
Check the websites for your local movie theaters to find out if they offer a weekday discount. The ones in my area offer discounts on Tuesdays when tickets are only $5 no matter what time you go.
If you can't find any information online, call the movie theater and ask if it runs any specials.
Related: How and Where to Watch Movies Online for Free
8. Check for car load sales at your local drive-In
Besides the fun of watching a movie under the stars, drive-in theaters run specials and can be cheaper than a typical movie theater
Check your local drive-in theater for special "car load" sales. For these, you pay a flat fee for the entire car load of people rather than the usual per-person charge. Some will specify that if the per person price is cheaper, you can pay the normal rate.
Let's say you bring a family of four to the movies. The theater charges $7 for adults and $3 per kid, which will come out to $20 total. If they are running a car load sale for $12, you save $8 on admission.
9. Check your local discount movie theaters
Many big cities and metro areas have discount movie theaters. They show movies that are a few months old for half or less of the cost of a regular ticket.
Discount theaters are usually older and don't have stadium seating with reclining chairs. Do a quick online search for any discount theaters in your area.
10. Look for kids summer movie camp deals
If you have kids, be sure to check out your local movie theaters for summer movie deals. Many local and national movie theater chains run specials on kids' movies during the summer months.
Expect to pay between $1 and $5 per ticket. Some theaters even let you decide how much to pay, and some only offer discount shows during certain days or times.
One major chain that runs this kind of program is the AMC Summer Kids Movie Camp. Tickets are $4 plus tax and include a kid-sized popcorn, a fountain drink, and fruit snacks. Showings are every Wednesday morning, and there's a different movie each week.
Related: I Took My Family to Disney World for Free. Here's How You Can, Too
A Few Bucks Saved Really Adds Up
Even if money is tight, you can get cheap or even free movie tickets with creativity and persistence.
Sometimes being frugal means using a few different tricks, like always clicking on the Rakuten button to get cashback or only going to the discount theater in town.
You can be smart with your money and still have fun, even on a budget.