24 Free Apps for Streaming Music Online
Advertiser Disclosure
Our readers always come first
The content on DollarSprout includes links to our advertising partners. When you read our content and click on one of our partners' links, and then decide to complete an offer — whether it's downloading an app, opening an account, or some other action — we may earn a commission from that advertiser, at no extra cost to you.
Our ultimate goal is to educate and inform, not lure you into signing up for certain offers. Compensation from our partners may impact what products we cover and where they appear on the site, but does not have any impact on the objectivity of our reviews or advice.

Whenever I'm working on something, from chores around the house to driving my kids to school to exercising, I have music playing in the background.
Not only does it make the task that much more pleasant, but thanks to free music apps, I can listen to new and old favorite songs any time I want.
And the best part is I don't have to sit through long commercial breaks or DJs talking over the song intros.
If you have a smartphone and you're looking for a new playlist for long days in the office or when you exercise at home, free music apps make it easier than ever to discover new artists, podcasts, news stations, and more.
24 Best Free Music Apps for Your Smartphone
Unlike traditional radio stations, the best free music apps allow you to listen to curated playlists that are specific to your mood or the genre you want to hear.
From 90's hip-hop to post-breakup playlists, there's something for everyone. And some of the best music apps also let you listen to podcasts, sports, news, and local radio stations.
1. Amazon Prime Music

Amazon Prime Music offers songs, playlists, and streaming stations. Amazon Prime Music is ad-free, and you can download music to listen offline.
As a Prime member, you can also upgrade to Amazon Music Unlimited to access more than 50 million songs in addition to curated playlists and stations.
Amazon Music Unlimited is $7.99/month or $79 for the year for Prime members. Non-Prime members can listen to a few ad-supported playlists on Amazon Music.
You need to have an Amazon account and be an Amazon Prime member to access Amazon Prime Music. With the basic Prime account, you can listen to 2 million+ songs, stations, and playlists. Amazon Music is compatible with iOS, Android and Amazon devices.
Related: 6 Ways to Get Free Amazon Prime
2. Spotify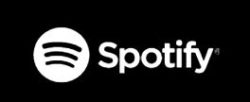 Spotify is a music streaming service that's available on multiple platforms. To listen to Spotify, download the Android or iPhone mobile app. You can also download the desktop app if you plan to listen on your computer.
The free version of Spotify includes ads, and it's not possible to skip them. With the free version, you can download podcasts (but not music) on your phone or tablet. The recently revamped free version of Spotify allows users to play the playlist songs in any order and skip songs.
If you want ad-free listening, a Premium membership costs $9.99 per month. You can also get a family plan for up to five people for $14.99 per month.
Related: How to Get Spotify for Free or at a Discount
3. Pandora

On Pandora, you can stream music on over 100 pre-built stations. Tell Pandora what you like or don't like by giving a thumbs up or thumbs down on a song. With a free membership, you can access Pandora's stations and personalized stations. However, you can't make playlists, search for specific songs, or listen offline with a free account.
For an ad-free experience without the ability to search or build playlists, you can choose Pandora Plus for $4.99 a month. Upgrade to Pandora Premium for $9.99 a month and you'll be able to make and share playlists, search for songs, and listen to unlimited songs offline.
4. Google Play Music

Google Play Music is a music and podcast streaming service that allows you to listen to Google Play stations or podcasts. Google Play Music also allows you to buy music and upload up to 50,000 of your own songs.
The free version does have ads when you stream stations, but if you upgrade to Google Play Music Unlimited, you can stream stations ad-free and access millions of songs on demand. The Unlimited subscription costs $9.99 per month.
5. YouTube

Although YouTube focuses on video, you can listen to music on YouTube. If you're listening on your computer, it's as simple as leaving the YouTube tab playing in the background while you work on another window.
For $11.99 a month, you can subscribe to YouTube Premium and play music in the background, even when you close the YouTube app on your phone. Premium Subscribers don't see ads and can download videos to watch later.
You can also download the new YouTube Music app when you subscribe to YouTube Premium and listen ad-free.
6. YouTube Music

YouTube Music is a new music streaming service from YouTube. To get started, set up your taste profile by selecting some artists you like. Once you've completed your profile, you can listen to shuffled playlists from your favorite artists. You can also listen to your personalized "mixtape" based on your profile.
If you have a free account on YouTube Music, you will hear ads. You won't be able to download songs or listen in the background on your phone. Upgrade to YouTube Music Premium to enable ad-free music, background play, and music downloads.
YouTube Music Premium costs $9.99 a month.
7. LiveXLive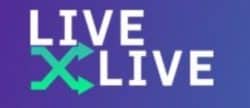 LiveXLive offers handcrafted music stations and custom stations, based on your musical tastes. Listen on your computer via the web. You can also listen on your phone via LiveXLive's Android or iPhone app.
With a free LiveXLive account, you will hear ads, and you'll also have limited skips. Upgrade to a Plus membership for $3.99 a month to access unlimited skips and ad-free music.
8. Radio Garden

Feeling wanderlust but don't have an overseas trip in your budget? Try out Radio Garden.
Radio Garden is a free site that allows you to listen to radio stations from all over the world. Just rotate the globe on Radio Garden's site and click on a station to listen.
Radio Garden doesn't require registration. You can listen on a web browser or via their Android or Apple mobile app.
9. iHeartRadio

iHeartRadio streams your favorite music, podcasts and radio. You can also listen to local radio stations and podcasts on iHeartRadio. As a free member, you'll have limited skips and can't play every song. Upgrade to iHeartRadio Plus, and you'll get unlimited skips and the ability to save radio songs to your library. It costs up to $5.99 per month depending on what you use to access it (computer, iPhone, etc.).
The next membership level, iHeartRadio All Access, gives you offline listening and unlimited playlists. This costs $9.99 per month if you listen via the web or the Google Play store, and it's $12.99 per month for those using iOS.
10. Jango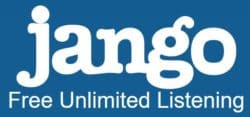 Jango offers custom playlists based on your favorite artists. You can listen without signing up but you won't be able to save your preferences and you'll also experience commercials.
However, if you sign up for free on Jango, you will be able to save your favorite playlists. And if you sign up using your Facebook account, you'll only experience one commercial break per day. You can also sign up for commercial-free listening using your email address.
You can listen to Jango commercial-free if you stream via Jango's free iOS or Android app.
Jango doesn't have a paid upgrade option.
11. Apple Music

Listen to your favorite songs, local radio stations, and curated playlists on Apple Music. You can also watch music videos and music video playlists. In addition, Apple Music has exclusive content that you can't access anywhere else. For example, in the past, they've released artists' albums earlier than other platforms.
Apple Music is available on the Web, Apple devices, Android devices, Amazon Echo, and Sonos speakers. You can download content and listen offline on any device.
Apple Music doesn't have a free membership, but it does offer a free three-month trial membership. After that, you're automatically enrolled in the paid membership if you don't cancel. It's $4.99 per month for a student, $9.99 per month for an individual, and $14.99 per month for a family.
12. Shazam

Shazam is a totally unique music streaming concept. If you hear a song on TV, in a store, or at a sporting event, just open the Shazam app on your phone and place your phone near the music source. Shazam will "listen" to the song and compare the "digital fingerprint" of the song to its vast database to find what you're listening to.
It then provides a sample of the song (and other songs by the same artist) for you to listen to, and offers the option to go to Apple Music for the rest.
You can identify songs without signing up for Shazam. If you would like to save the songs you've found via Shazam, you do need to register for a free account using either Facebook or email.
Shazam has both iOS and Android apps.
13. TIDAL

TIDAL is an artist-owned streaming service, backed by musicians like Alicia Keys, Beyonce, and Madonna. TIDAL gives music fans on-demand access to music, albums and videos. You can also listen to new artists and participate in unique experiences, like watching a concert live-stream.
TIDAL does not have a free option, but you can sign up via Facebook or email for a free 30-day trial. Join the TIDAL Premium membership to access unlimited music and access to special TIDAL X events. These events allow fans to interact with artists via performances, fashion shows, and more. With TIDAL Premium, you can also create playlists and listen offline. Upgrade to TIDAL HiFi for all of the benefits of Premium, plus higher quality music.
If you have a Sprint Unlimited Plan, you get a free premium TIDAL membership.
You can also get a six-month free trial if you have a Boost Mobile plan.
14. TuneIn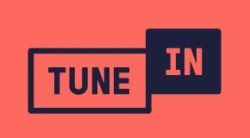 With TuneIn, you can listen to almost any type of content you're interested in. TuneIn streams music, podcasts, news, and local radio stations. Sign up for TuneIn's free membership and you can access 120,000 radio stations plus your favorite podcasts. You will hear ads on TuneIn with a free account.
Upgrade to TuneIn Premium, and you'll also be able to listen to live professional sports games, news stations, and more than 50 music stations. TuneIn Premium members hear everything ad-free. You can try TuneIn Premium free for seven days.
Stream TuneIn using the iOS or Android mobile app. You can also listen on your Google Home, Amazon Alexa, or Microsoft Cortana devices.
15. Hoopla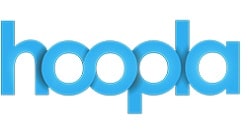 Do you have a library card? It might just be your free ticket to access movies, music, audiobooks, and more via Hoopla. You can listen to music and audiobooks via the web or one of Hoopla's mobile apps.
It's free to get started. First, you have to create an account with your email address. Then, search for your local library on Hoopla's list and enter your library card and PIN number for access. Once you log on, you'll be able to search for available music and books and put holds on ones you want to listen to in the future.
The app automatically "returns" your digital books for you when the time is up, so you never have to worry about library late fees.
16. SomaFM

SomaFM is a commercial-free, listener supported streaming service. Listen to SomaFM's stations or playlists to discover new music. You can also listen to a handful of podcasts on SomaFM.
SomaFM recommends listening on the web. You can also listen on your iPhone or iPad via the iOS mobile app. You can also listen to it on an Android device, at home, and using on third-party devices like your Roku, Amazon Fire, or Chromecast.
SomaFM doesn't offer the ability to play specific artists or listen offline.
17. Ampache

Ampache is an open-source file manager and streaming application. It helps you access your music and videos from any device with internet access. Unlike other streaming services, Ampache doesn't provide content. Instead, it helps you organize and stream content you already own to different devices.
Ampache is free to use. If you're interested, you can access the codebase on GitHub and get involved in Ampache's evolution.
18. Slacker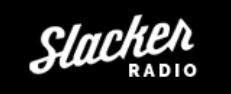 Slacker Internet Radio recently merged with LiveXLive. You can still listen to your favorite stations or search for artists. With a free membership, you can listen to Slacker's curated and custom stations with ads.
Upgrade to the Plus membership for $3.99 per month to drop adds and add unlimited skips. With a Premium membership for $9.99 per month, you can also listen offline.
19. Musi Stream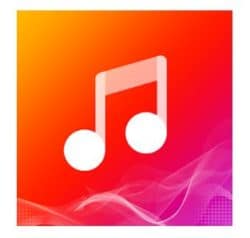 Musi Stream is an Android app that lets you stream SoundCloud music for free. You can create playlists, listen in the background, and play music by genre.
You can also listen to your own downloaded music using the Musi Stream app.
20. Spinrilla

Are you into hip hop? Spinrilla is one of the best free music apps out there. According to Amazon, it's the world's first mixtape app that allows you to hear upcoming and independent hip hop artists.
You can listen to and download free hip hop mixtapes with Spinrilla but keep in mind that you will hear ads.
21. Free Music Archive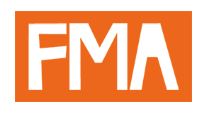 Free Music Archive is the #1 resource for free and royalty-free music. Musicians upload music to Tribe of Noise, and you can listen under one of two different licenses.
Some music is available under a Creative Commons license, meaning that you can listen to and use it for free. If you have a podcast or YouTube channel, you can use some of these artists' music for your intros or background music.
22. Deezer

You can listen to over 50 million tracks on Deezer. If you're not a registered user, you'll hear 30 second clips of each song. To hear full songs (with ads), register for a free Deezer account. You can search for artists or listen to Deezer's channels.
On the Deezer free plan, you'll hear ads, you won't get unlimited skips, and you can't listen offline. Upgrade to the Premium plan for $9.99 per month, and you can eliminate ads and access unlimited skips. You can also listen to music when you're not connected to the internet.
23. AccuRadio

AccuRadio is internet radio that you can customize. Stream over 900 music channels in any genre. AccuRadio offers unlimited skips and is totally free, but you will hear ads.
Sign up for a free account to save your favorite channels and rate songs.
24. SoundCloud

You can stream music and podcasts on SoundCloud via the web, iOS or Android app. Listen to SoundCloud's playlists or new music. You can also search for your favorite artist, song, or album.
With a free account, you'll hear ads and won't be able to listen offline. Upgrade to a SoundCloud Go account for $4.99 per month to remove ads and save tracks for offline listening. Also, SoundCloud Go+ for $9.99 per month, gives you full access to all SoundCloud tracks and adds higher quality audio.
Free Music Apps Offer an Alternative Listening Experience to Traditional Radio
Although the radio you hear in the car is always free, it's full of commercials, nonstop talking from DJs, and you often have to sit through dozens of songs you don't like to hear the ones you do. Fortunately, free music apps provide an alternative. The best music apps give you a ton of flexibility in the content you listen to, and some of them even introduce you to new artists or connect you with unique artist experiences.
Personalized playlists mean you'll listen to the exact music you want to hear. A few offer the option to stream local radio stations, listen to podcasts, or hear national news. And some even allow you to listen to audiobooks or global radio stations.
The best music apps offer a customized experience that's perfect for your work day, exercise routine, or commute.