13 Places to Get $1,000+ in Free Baby Samples That New Moms Will Love
Advertiser Disclosure
Our readers always come first
The content on DollarSprout includes links to our advertising partners. When you read our content and click on one of our partners' links, and then decide to complete an offer — whether it's downloading an app, opening an account, or some other action — we may earn a commission from that advertiser, at no extra cost to you.
Our ultimate goal is to educate and inform, not lure you into signing up for certain offers. Compensation from our partners may impact what products we cover and where they appear on the site, but does not have any impact on the objectivity of our reviews or advice.
Babies are expensive. Which means new parents can use all the free baby samples they can get. Here's where to find over $1,000 worth of free baby samples, coupons, and gifts that new and veteran parents are sure to love.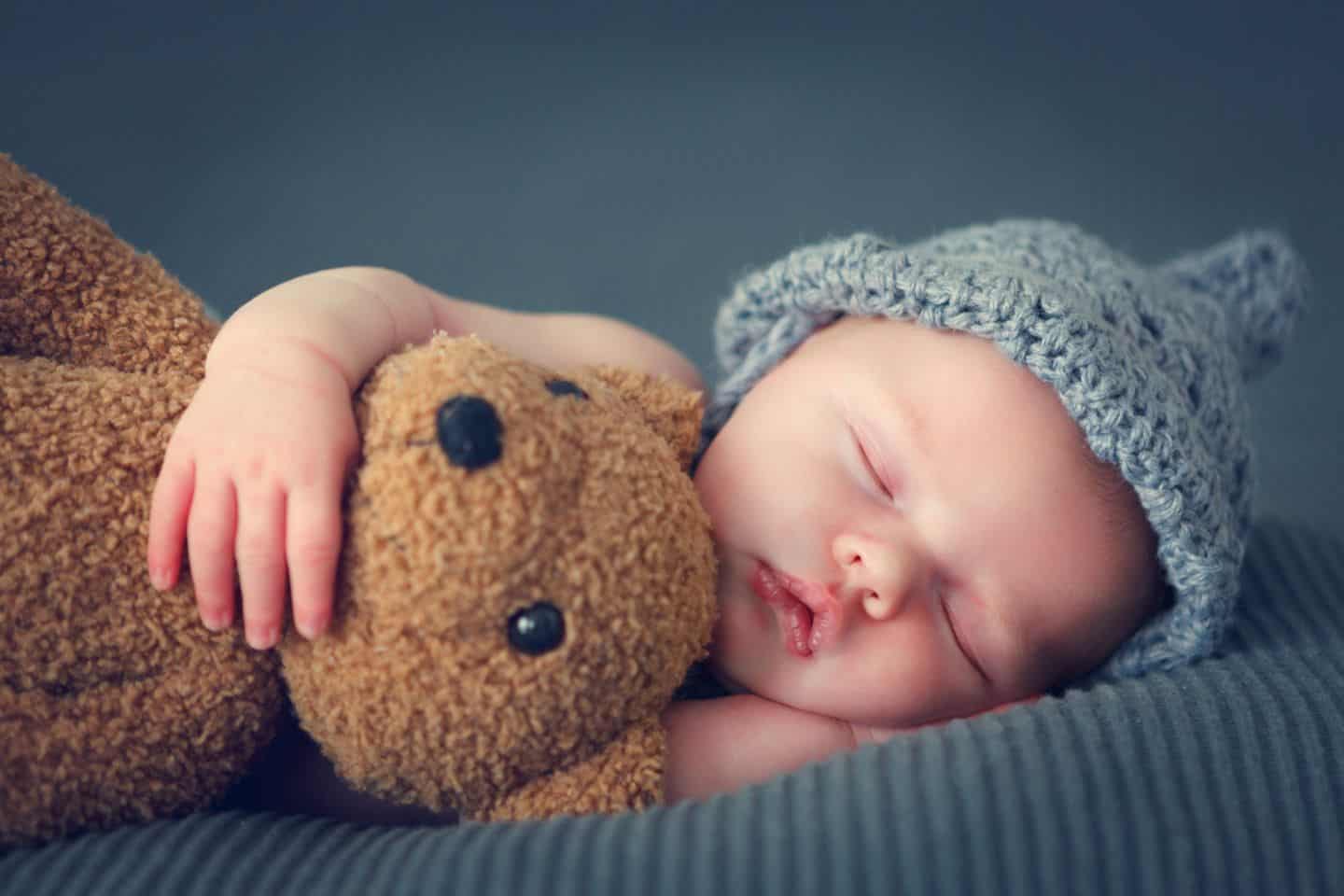 Fact of life: babies are expensive.
Which means new parents can use all the free baby samples they can get.
If you think about the diapers, clothes, bottles, travel gear, and all the expenses you forget to plan for, the costs start to add up. According to a 2017 USDA study, the average American household spends upward of $12,000 per child each year.[1]
With numbers like that, it's easy to see why the baby market is a competitive one. These companies are smart. They know if they can turn you into a paying customer early on, you're likely to stick with them (and give them your money) for years to come.
That's why so many companies are willing and eager to hand out free baby samples — they're playing the long game. Fortunately for you, that means you have an opportunity to save big on some everyday baby items.
Where to Get Free Baby Samples by Mail
Finding truly free baby samples online is no easy feat. Many companies offer "free" deals that, after extraneous costs and all the hoops you have to jump through, aren't really free at all.
But rest assured all the items on this list are actually free. Altogether, these deals will save you hundreds of dollars on those crucial first-year baby expenses.
If you sign up for the offers on this list and don't receive your free baby samples by mail, pick up the phone and give the companies a call. The baby market is competitive, and if they think you may turn into a customer, chances are they'll be more than happy to give you some free samples.
Free baby diapers samples
If there's one thing babies need (besides the basic essentials of food, milk, warmth, and comfort), it's diapers.
Investopedia estimates the first-year costs of diapers alone at $550 or more, plus another $240 for wipes.[2] Wouldn't it be nice to shave a few dollars off the diaper budget? With these free baby samples, you can.
1. Free Honest Company diaper and shampoo bundles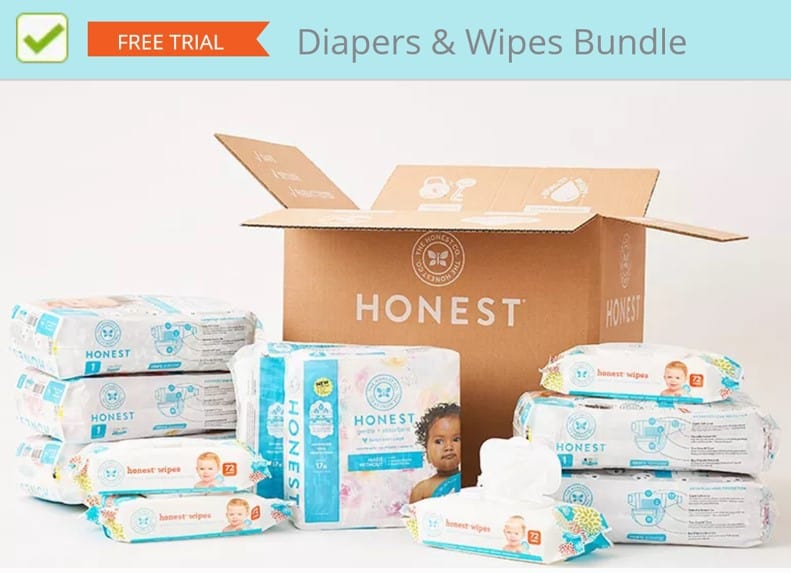 Founded by Jessica Alba, The Honest Company is a wellness brand on a mission to change the world one product at a time. The purpose of the company is to create safe, effective products for families. This deal comes with two bundle options: the Diapers and Wipes Bundle or the Essentials Bundle.
The only cost is a $5.95 shipping charge. The Essentials Bundle is listed at Target for $13.99 — that's a savings of almost 60%.
How to get the deal:
Choose your free kit. (Or get both)
Create an account (you can use Facebook)
Check out
Cancel your account in the next 7 days
If you don't want to receive recurring subscription boxes, you can cancel your account at any time in your online portal or by calling Honest Support at 1.888.862.8818.
2. Huggies
Everyone knows this beloved baby brand. What you might not know is that you can get free baby diapers and free baby samples by joining Huggies® Rewards.
As a rewards member, you get points for taking online surveys, sharing on social media, referring friends, linking a loyalty card, or purchasing Huggies Diapers and Wipes.
You even get 500 points just for signing up. Redeem your points for gift cards, sweepstakes entries, diapers, or a whole slew of merchandise.
How to get the deal:
Take surveys, refer friends (50 points each!), and link your loyalty cards to earn
Redeem your points for free Huggies samples
Free baby formula samples
Baby formula is a staple in nearly every new parent's kitchen. Here are some ways to make sure your baby gets the nutrition they need, and you get to save money in the process.
3. Similac
The Similac® StrongMoms® Rewards program offers up to $400 in benefits to new and expecting parents.
A few of the potential rewards include coupons for baby formula, nutritional guidance, and Similac samples. When you create an account, you'll also be entered to win a $1,000 buybuy BABY gift card.
How to get the deal:
Sign up for Similac® StrongMoms® Rewards
Receive free gifts and exclusive savings deals
4. Enfamil
Enfamil is another brand that offers free baby samples for rewards members.
By joining the Enfamil Family Beginnings program, you'll get up to $400 in free gifts throughout your pregnancy and into your baby's toddler years. Other benefits include baby formula coupons, free samples, and special savings offers.
How to get the deal:
Register for Enfamil Family Beginnings
Keep an eye out for your welcome box
Get continuous offers for discounts and free deals
5. Gerber
Gerber used to offer free samples, but according to its customer service recording, that offer is no longer available.
However, it still has the MyGerber program to assist you during pregnancy and the first 1,000 days of your baby's life. MyGerber comes with interactive tools to help monitor your baby's growth and development, as well as free content and exclusive coupons on Gerber products.
How to get the deal:
Join MyGerber
Call Gerber customer service at 1-800-408-7277 to double check on those free samples
6. Nestle's baby formula
The Nestlé Baby Club is another program that offers free baby formula samples, among other great deals. As a new member, you'll get a completely free welcome kit delivered to your home.
Additional perks include up to $130 worth of coupons and samples, free advice from child experts, and practical tools and videos for both new and seasoned parents.
How to get the deal:
Sign up for the Nestlé Baby Club
Watch for your welcome kit in the mail
Visit your account/check your email for new deals and offers
Get free baby samples by creating a registry
Department stores and companies like Walmart, Target, and Amazon reward you with free baby samples by creating an online registry.
7. Amazon

Amazon Family provides members with exclusive, family-oriented deals and offers.
When you sign up, you'll receive an email newsletter with product recommendations, exclusive deals, and parenting tips. You'll also get a 10% completion discount on remaining items in your registry.
Note: The completion discount is only available 60 days before the arrival date you indicate on your registry and at least 14 days after your registry was created.
Here's the catch — in order to get the most out of these perks, you'll need to become an Amazon Prime member. Prime members receive a 15% completion discount, 20% off diapers, baby food, and other items, plus a free welcome box.
Prime members are also eligible for "rotating limited time offers." Examples of these kinds of offers include a discount on Amazon Prints or a free parenting eBook.
How to get the deal:
Keep an eye on your inbox for exclusive deals, including your completion discount
Sign up for Amazon Prime for additional baby perks
8. Target
When you create a Target baby registry online, you'll receive a free welcome kit with over $100 worth of coupons and samples.
Unfortunately, rather than having it delivered to your home, you'll need to visit your local store to pick up your gift.
Eight weeks before your due date, you'll also receive a 15% discount for the remaining items on your registry.
How to get the deal:
Pick up your free gift from Guest Services at your local store
Look out for your 15% off coupon eight weeks before your due date
9. Babylist
With a Babylist registry, you can add meaningful gifts that you can't buy in stores, like a doula or home-cooked meals.
You'll also receive a free baby box when you create a registry that meets its eligibility requirements. For this one, you will have to pay a shipping fee of $4.95.
How to get the deal:
First, check the eligibility requirements to make sure you qualify
Confirm your address and pay for shipping
10. Walmart
Walmart offers a free welcome box for new and expecting parents. Its registry program also boasts a price match guarantee and free returns.
How to get the deal:
11. Kohl's
The Kohl's baby registry program doesn't advertise any free baby samples. However, it does still offer some pretty sweet deals. When you create a baby registry with Kohl's, you'll receive free announcement cards to send to friends and family.
You'll also get a 20% off coupon for an in-store purchase of $100 or more from your registry. When baby gets closer, you'll get another 15% discount for the remaining items in your registry.
How to get the deal:
Sign up for a Kohl's baby registry
Collect your coupons!
Related: 20 Ways to Get Free Stuff Online
Other ways to get free baby box samples
Signing up for baby registries and rewards programs isn't the only way to get free baby box samples. Here are a few other ideas to help you save money.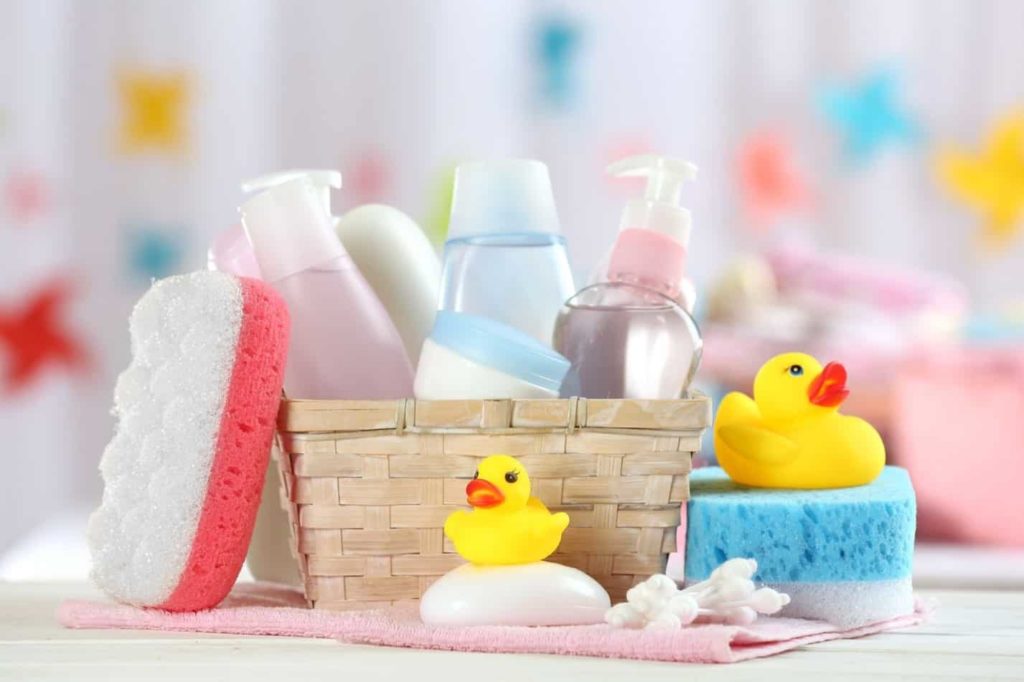 12. Ask your doctor for free baby box samples
Companies often give doctors free samples to hand out to their patients. It's genius on their part since you trust your doctor and see them as an authority figure, so you're more likely to continue purchasing the products they give you.
Call both your doctor's office and local hospitals to see if they have any free baby samples to pass along. Aside from handing you freebies, they may have insider secrets on where else to look for great deals and baby freebies.
13. Earn cash back on groceries
There's nothing better than getting paid for something you already do, which is exactly what Ibotta does. When you create an Ibotta account, you'll earn a $10 welcome bonus.
After that, all you have to do is link your store loyalty cards, select offers before you buy, and get paid to shop. Once Ibotta confirms your purchases, you'll have cash sent to your account within 48 hours.
You can then use your earned cashback (and earned in-store points) towards any baby-related items the store has in stock.
Related: 24 Legitimate Places to Get Free Stuff for Your Baby