18 Ways to Get Free Books for Your Kids
Advertiser Disclosure
Our readers always come first
The content on DollarSprout includes links to our advertising partners. When you read our content and click on one of our partners' links, and then decide to complete an offer — whether it's downloading an app, opening an account, or some other action — we may earn a commission from that advertiser, at no extra cost to you.
Our ultimate goal is to educate and inform, not lure you into signing up for certain offers. Compensation from our partners may impact what products we cover and where they appear on the site, but does not have any impact on the objectivity of our reviews or advice.

My best friend is a kindergarten teacher.
Although I love hearing stories about her students, lately they've changed from funny anecdotes about snaking lunch lines to the difficulties she faces teaching an imbalanced range of reading levels.
Some kids come in with no reading skills at all while others are reading whole books and writing their names. The reading level of these students isn't reflective of their effort or intelligence; it's reflective of their exposure to books and reading.
According to a study in the Journal of Developmental & Behavioral Pediatrics, parents who read one picture book with their children everyday provide their children with exposure to an estimated 78,000 words each year. Over the five years before kindergarten, that amounts to 1.4 million words.
Reading with your child isn't just essential in preparing them for school. In fact, nightly reading establishes healthy routines, provides bonding time, and helps foster your child's interests.
If you want to read more with your kids but don't have the room in your budget for books, don't worry. There are a lot of ways to get free books for kids that are fun to read and easy to access.
Where to Find Free Kids Books Online
Libraries are the first stop for most parents looking for free books. But libraries aren't the only option. Online resources for free kids books can provide eBooks, audiobooks, and even animated and interactive books.
Exposing your children to these different book formats will keep books even more fun and interesting.
1. Amazon Free Kids Books
Amazon offers several ways to get free kids books. The Kindle store houses all of Amazon's free children's ebooks available with no paid membership. Kindle Unlimited members can download any KU book for free, including kids books, and Prime members can download free kids eBooks that are part of the Prime Reading program.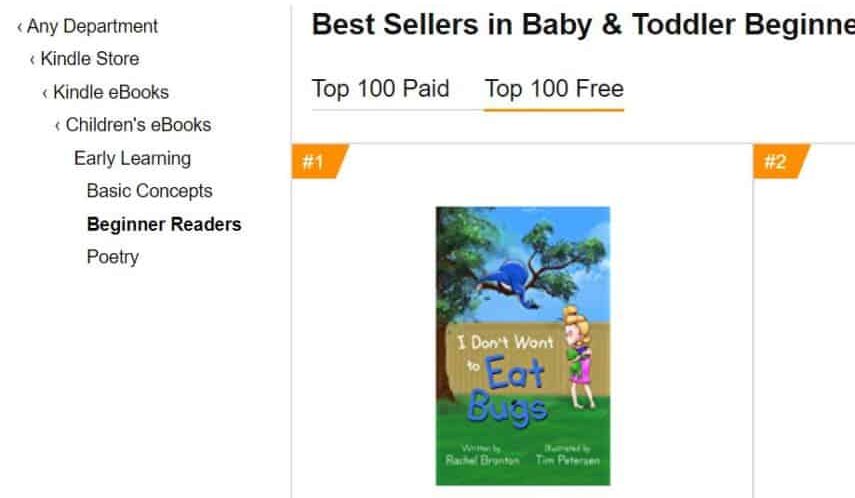 Amazon also offers an all-in-one subscription to thousands of kids eBooks, movies, shows, apps, and audiobooks called FreeTime Unlimited. Plans start at $2.99 per month for Amazon Prime members and $4.99 for nonmembers.
If you're willing to do a little work you can try to earn free amazon gift cards to pay for the service.
2. NetGalley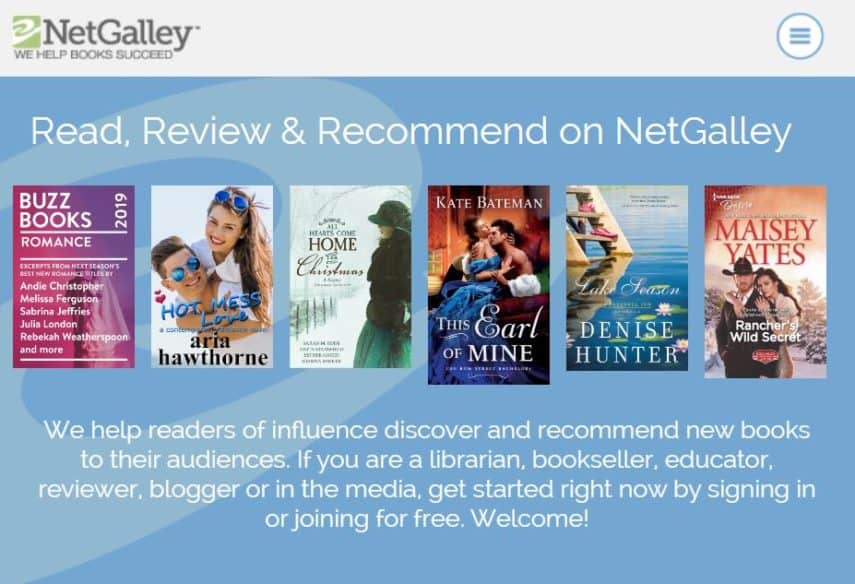 NetGalley provides digital advanced reader copies of novels and kids books in exchange for an honest review. These free books online for kids can be read from an e-reader or tablet. Afterwards, parents can help kids write the required review to help the author promote their new book.
Not only will your child get a new story but they'll practice their writing skills, too!
3. TumbleBookLibrary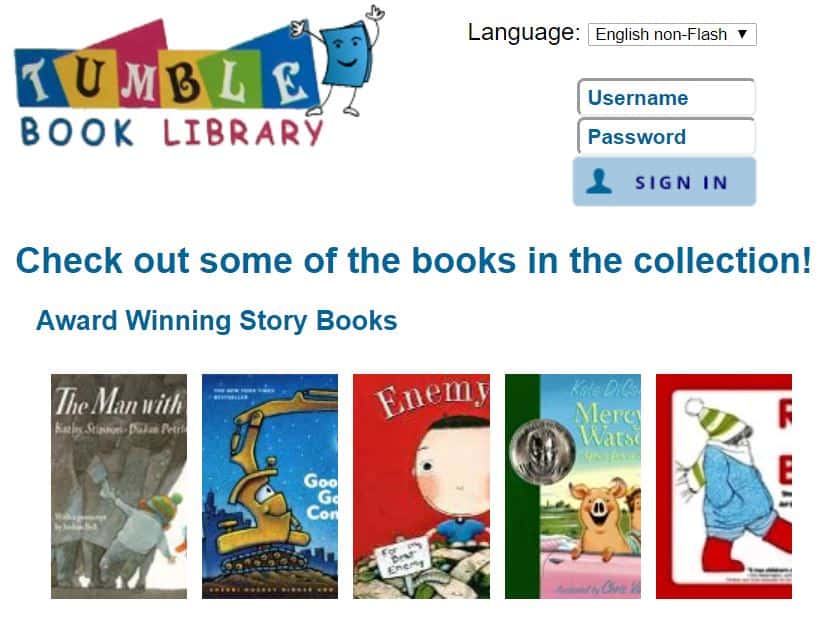 TumbleBookLibrary is a database of more than 1,100 free kids books online, available through subscriptions at elementary schools and public libraries. There are animated talking picture books, read-along chapter books, as well as books in Spanish and French. And, as a bonus, there's never any due dates or waitlists for books.
4. BookBub
BookBub sends a daily newsletter with free or deeply discounted children's eBooks. These eBooks are available for free or on sale for a limited time so if you see one you like, download it quickly.
5. Free Kids Books
Free Kids Books is a crowdsourced library of free children's books available in pdf format. The books are formatted so you can print them and staple them into a physical book or read them on a tablet or e-reader.
There's even an option to read them online without downloading anything.
6. Library Book Apps
Local library members have access to dozens of databases offering digital free children's books, audiobooks, movies and more.
CloudLibrary is a mobile e-reader and desktop app for free eBooks and audiobooks through a subscription from your local library. There are a variety of kids fiction and nonfiction for all ages of readers.
Hoopla is a web and mobile app for eBooks, audiobooks, movies, TV shows, music, and more, available for free. With your library membership, you have instant access to ten Hoopla borrows per month. Books are available for 21 days, music albums for seven, and videos for 72 hours.
OverDrive allows you to borrow a total of ten eBooks and audiobooks every 30 days through the OverDrive app. Books are limited so it's common to see a waitlist for popular ones. Kids eBooks fare available for seven or 14 days.
Libby is another app available with your local library membership. You can download eBooks and audiobooks to listen or read offline in the Libby app or on your Kindle e-reader. There are also picture books with read-along audio.
Related: 24 Free Apps for Streaming Music Online
7. Read.gov
From the Library of Congress, you can find classic books for kids on Read.gov. Books like Aesop's Fables, Mother Goose, and The Tale of Peter Rabbit are available to read online in their original text and illustration with no downloads required.
8. Sesame Street eBookstore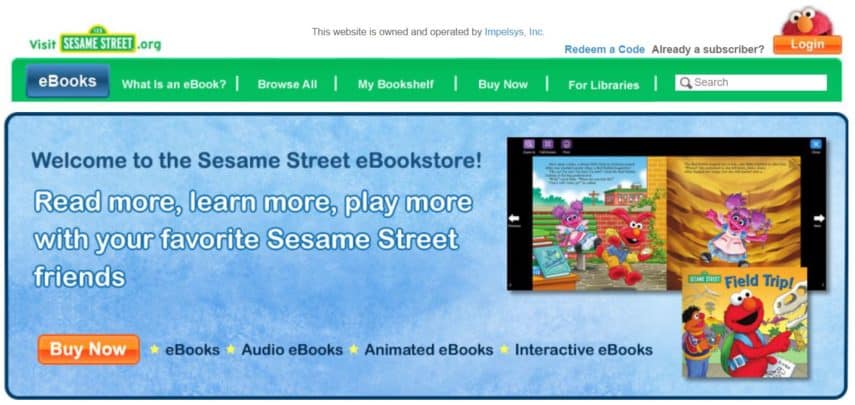 The Sesame Street eBookstore has more than 200 titles featuring all the Sesame Street characters. Most formats are eBooks but there are also audiobooks, animated books, and interactive books. All books are based on Sesame Street's early childhood curriculum.
You can access the Sesame Street eBookstore for free through a subscription from your library or for $3.99 per month.
9. StoryWeaver
StoryWeaver's goal is to make sure every child has access to books in their native language. The digital platform houses thousands of free kids books available in over 100 languages categorized by reading levels, languages, and themes.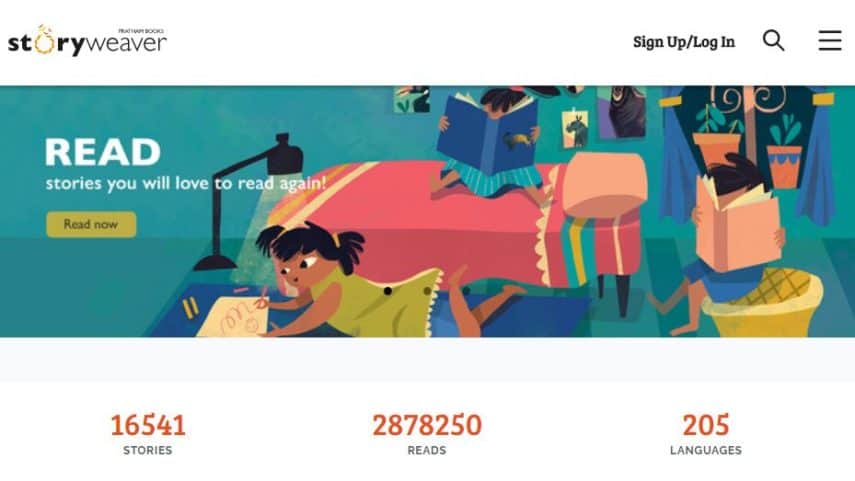 The books are completely free to download or read online. Kids can even write and illustrate their own books using StoryWeaver's "Create" tool where you can choose from more than 20,000 images to illustrate or upload original drawings.
How to Get Free Books for Kids by Mail
If you want physical books without the stress of library due dates there are several ways to get free books for children sent straight to your door.
10. Dolly Parton's Imagination Library
The Imagination Library program was started by Dolly Parton in 1995 to ensure that preschool kids in her hometown would grow to love reading. Since then it's expanded throughout the United States and into Canada, the United Kingdom, Australia, and the Republic of Ireland.
Children from birth to five years old can enroll in the program and receive a free book every month in the mail. Local "Champions" such as businesses and schools can bring the program to their area by covering costs for books while Imagination Library sends them out every month addressed to the child.
Check the Imagination Library website to see if you live in a participating area.
11. Scholastic Books
Scholastic Book Clubs will send free books to your child's teacher with every Scholastic order. Students also get free reading rewards with their order including stickers, bookmarks, posters, erasers, and more.
12. PaperBack Swap
PaperBack Swap is a platform for new and used books where members share their used books. To start, you post five to ten books to swap and with each book requested, you'll receive one credit per book to use toward other new and used books.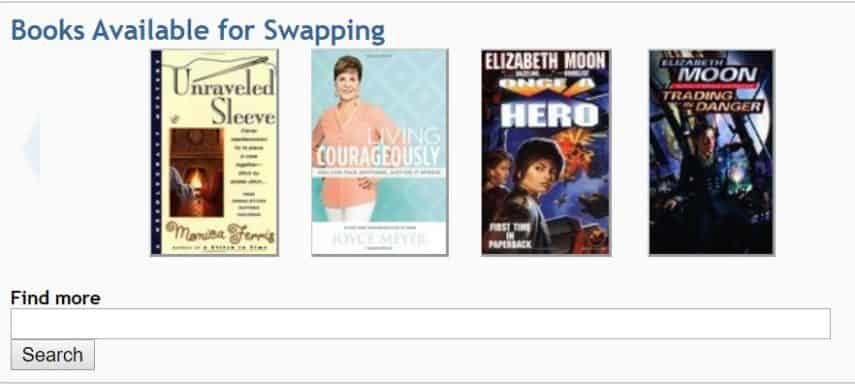 Most books can only be partially paid for with credits but others can be completely covered while only having to pay a minimal swap fee. So while not free they are an option for cheap books for kids.
You can avoid credits and swap fees by subscribing to the Box-O-Books program for $8 per year. The subscription allows you to swap an unlimited number of books with other "boxers" for only the price of shipping.
13. Read Conmigo
Read Conmigo is a bilingual literacy program providing free English and Spanish books for children in preschool through 5th grade.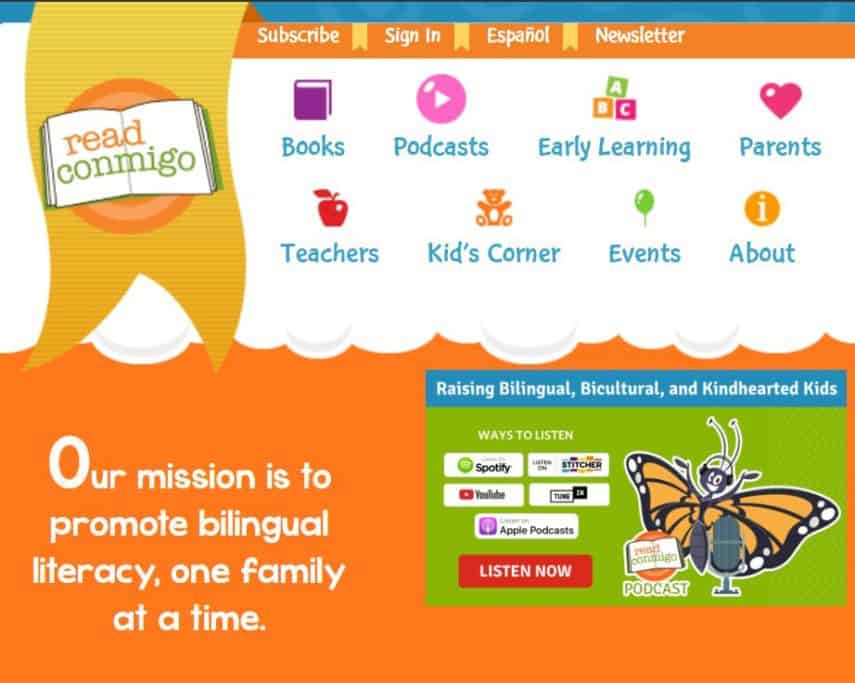 Access to Read Conmigo's online library is free and residents of Florida, California, and Texas can receive a free book in the mail every four months.
Related: Should Kids Get Paid to Do Chores? Experts Think Maybe Not
Where to Find Free Children's Books Locally
Just like clothes, kids are always outgrowing books. That means there are plenty of places you can find free kids books in your own backyard.
14. Little Free Libraries
Little Free Libraries are free community book exchanges available in neighborhoods throughout 91 countries. Every library operates with a "take a book, leave a book" style and is available to anyone who comes across one.
If you're looking for free things to do, visiting some of their more than 90,000 registered locations is a great activity and can get your little one more excited about reading. If you don't see one in your area you can apply to receive a free library through its Impact Library Program.
15. Friends and family
Asking friends and family is a great way to find free kids books. Try hosting an event where friends and neighbors can exchange books their children have outgrown. You can also exchange books with family members over the holidays, an easy way to give the gift of reading without spending extra money.
16. Online marketplaces
Parents will often try to offload many books at once for free on Craigslist, the NextDoor app, Facebook Marketplace, and in Buy Nothing Groups. Browse them occasionally or post a request for the type of books your child is interested in.
17. Bookmobiles
Bookmobiles are fun rolling libraries that can be simple book trucks or full-featured spaces with A/C, reading areas, and free WiFi. Check your library or school district to see if it has a summer bookmobile.
18. Libraries
When public and school libraries take books out of circulation they try to sell them. If these cheap children's books can't be sold, they often give them away for free. Ask your librarian the next time they'll be deciding which books they're eliminated from their shelves and if you can have them.
There's No Need to Break Bank on New Children's Books
Reading is fundamental to set kids up to succeed early on and it doesn't have to break the bank. When you save money by getting free books for kids, you can enrich your child's imagination while having more money to put toward your emergency fund, saving for a house, or going on vacation.