How to Write a Resignation Letter (with 3 Examples)
Advertiser Disclosure
Our readers always come first
The content on DollarSprout includes links to our advertising partners. When you read our content and click on one of our partners' links, and then decide to complete an offer — whether it's downloading an app, opening an account, or some other action — we may earn a commission from that advertiser, at no extra cost to you.
Our ultimate goal is to educate and inform, not lure you into signing up for certain offers. Compensation from our partners may impact what products we cover and where they appear on the site, but does not have any impact on the objectivity of our reviews or advice.
Handling your resignation with dignity, respect, and professional courtesy will allow you to leave your job feeling like you can successfully close that chapter of your career. Here's how to write a resignation letter that provides just that and more.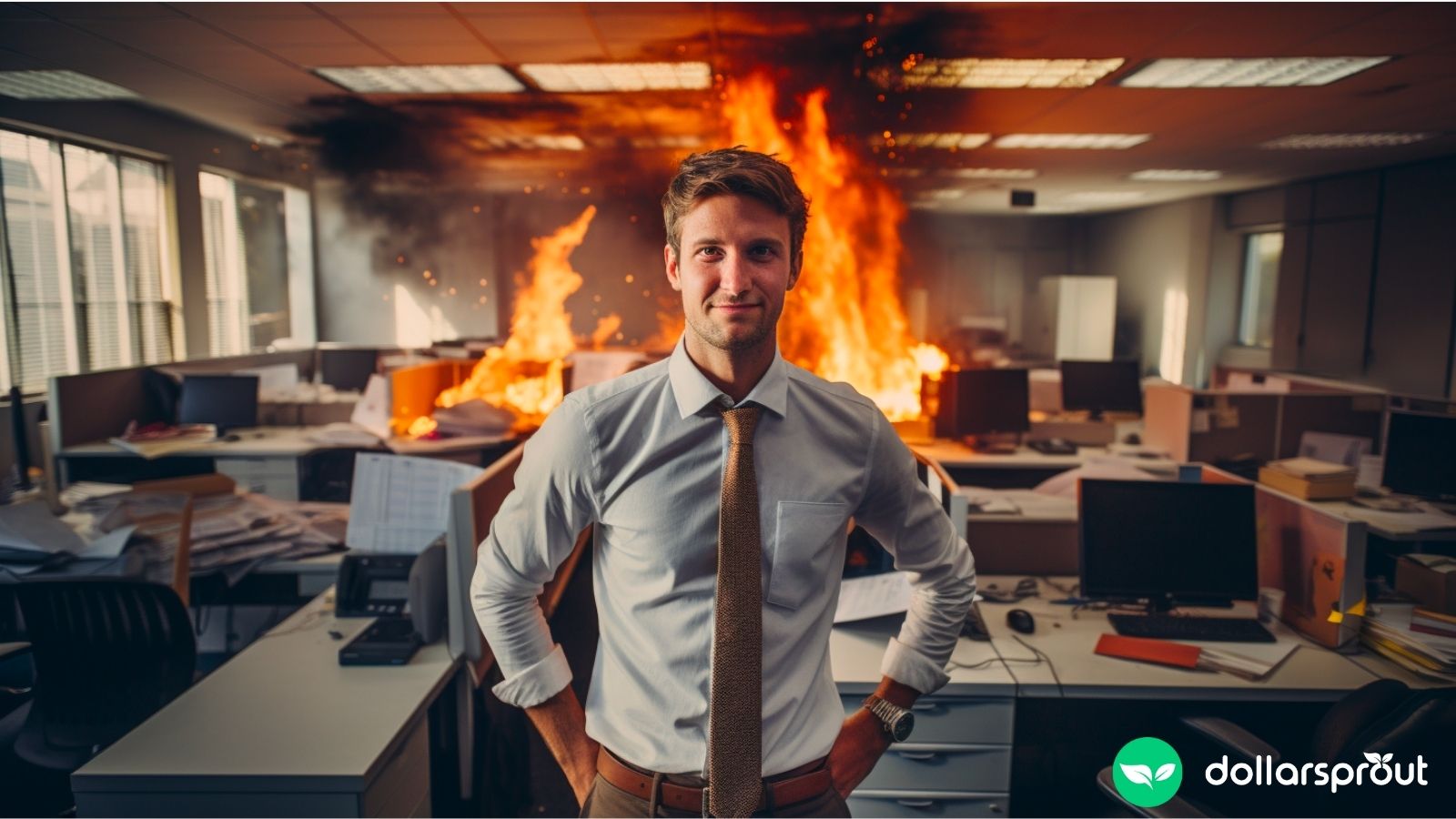 After careful consideration, you've decided to leave your job. But how do you break the news? A meeting? Text? Icing message on a cake?
While those are all fair options, your best bet is to write a resignation letter. However, that's often not as easy as it sounds. The chances for error or misinterpretation are high, and you run the risking of offending someone if you're not careful.
One way to solve that problem is by sticking to a formula. Following precise criteria helps you provide a written record of intent to leave your company while doing so clearly, concisely, and professionally.
How to Write a Good Resignation Letter: 7 Key Elements
The recipe for a resignation letter is fairly simple. It doesn't need to be wordy, overly complicated, or spiteful, but it does need to be prompt and sent at least two weeks before you plan to leave. You'll also want to include these elements in your resignation letter: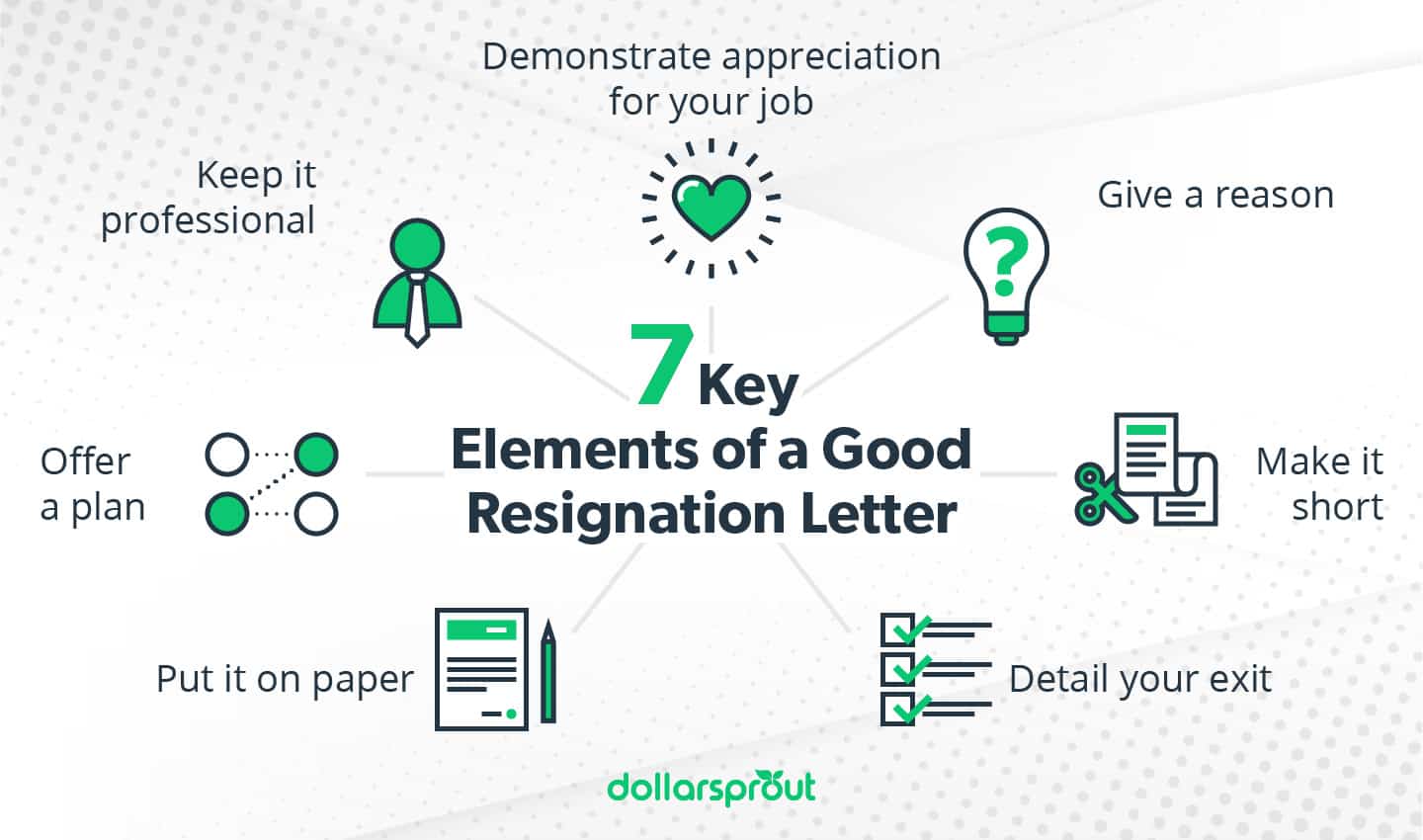 1. Make it short.
To serve its purpose, a resignation letter doesn't need to be long.
"A resignation letter serves as formal notice that you're leaving your position at a company," said Samuel Johns, HR specialist and hiring manager at ResumeGenius.com. "It doesn't need to be particularly long or use flowery language."
When writing yours, try for no more than a single page at the longest. In fact, half a page should suffice. If you have more to say, you can save it for your exit interview with HR or a formal meeting with your supervisor.
2. Keep it professional.
Your resignation letter becomes part of your HR file, and it should reflect well on you. This will help you in the future if you want to reapply to the company or if they're called as a reference for a new position.
"It is very important to remember the importance of keeping your resignation letter professional and in a positive tone no matter why you are leaving your job," said Belinda Wee, Ph.D., an associate professor at Husson University's School of Business and Management.
Related: 10 Tips to Quit Your Job in the Most Professional Way Possible
3. Put it on paper.
Don't write an email for your resignation, and don't give your resignation verbally without following it up in writing.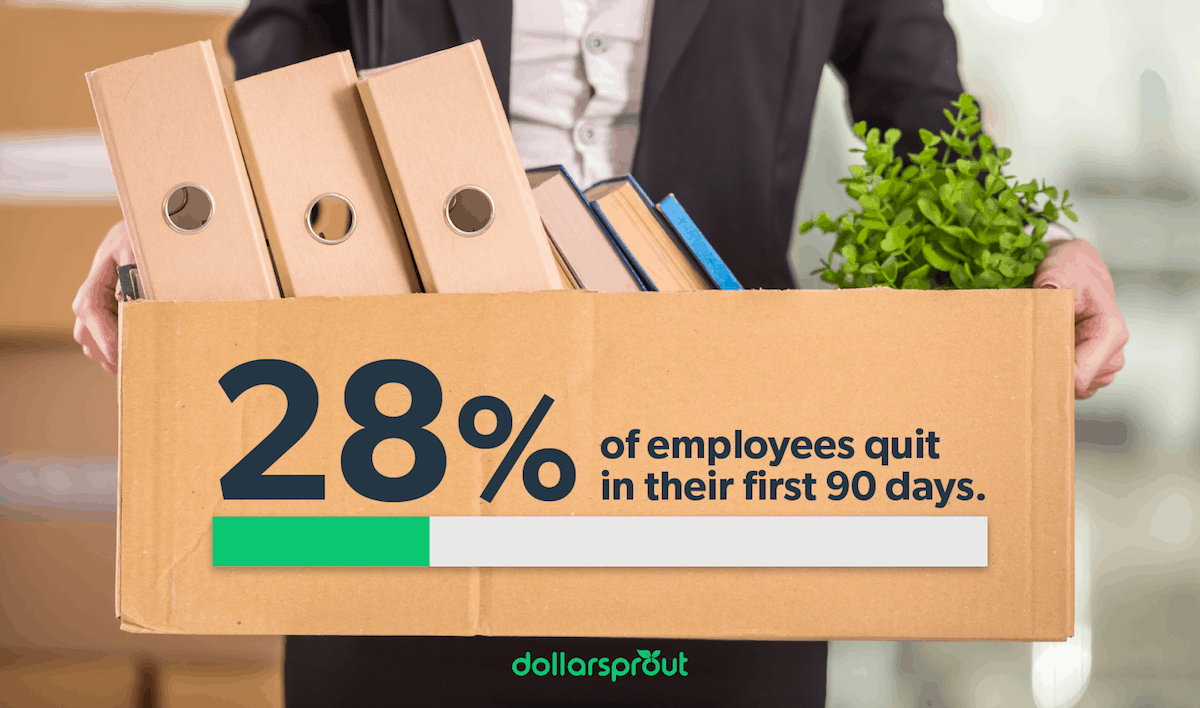 Hilda Gan, president and chief people officer at People Bright Consulting, recalls an incident when an employee gave a verbal resignation. "I asked for a resignation letter. She was surprised why this is needed but complied," said Hilda. "She goes to the bathroom, takes a paper towel, and returns with it saying, 'I am resigning effective [date]' and signs her first name. That is the worst resignation letter I ever received."
When submitting your resignation, type the letter on actual paper, preferably with personalized letterhead. If you don't have that, you can find a free template through design programs like Canva to create your own.
Make sure you keep a copy of the letter in your files as well.
4. Detail your exit.
Make sure your resignation letter outlines all the specifics of your departure, including a time frame for your last day.
The most important thing to include in your letter is your exact last date at work, even if you've already discussed it with management, said Isaac Hammelburger, the owner and founder of Search Pros, who handles human resources for his six employees. He added, "It should also clearly state that you're quitting. You'd be surprised how many resignation letters I've read that never actually include the words 'I am resigning' or any variant of it."
Putting the details in your letter ensures everyone is on the same page about your resignation and eliminates any questions or speculation.
Related: How to Make a Resume That Lands You an Interview
5. Give a reason.
Your employer should know the reason you're resigning, but take care not to make it too specific.
"You don't want to get too specific about your reasons for leaving," said Adam Sanders, director of Successful Release, an organization dedicated to helping disadvantaged populations find financial and professional success. "The more reasons you give, the more likely it is that the reader will take offense and you end up burning bridges."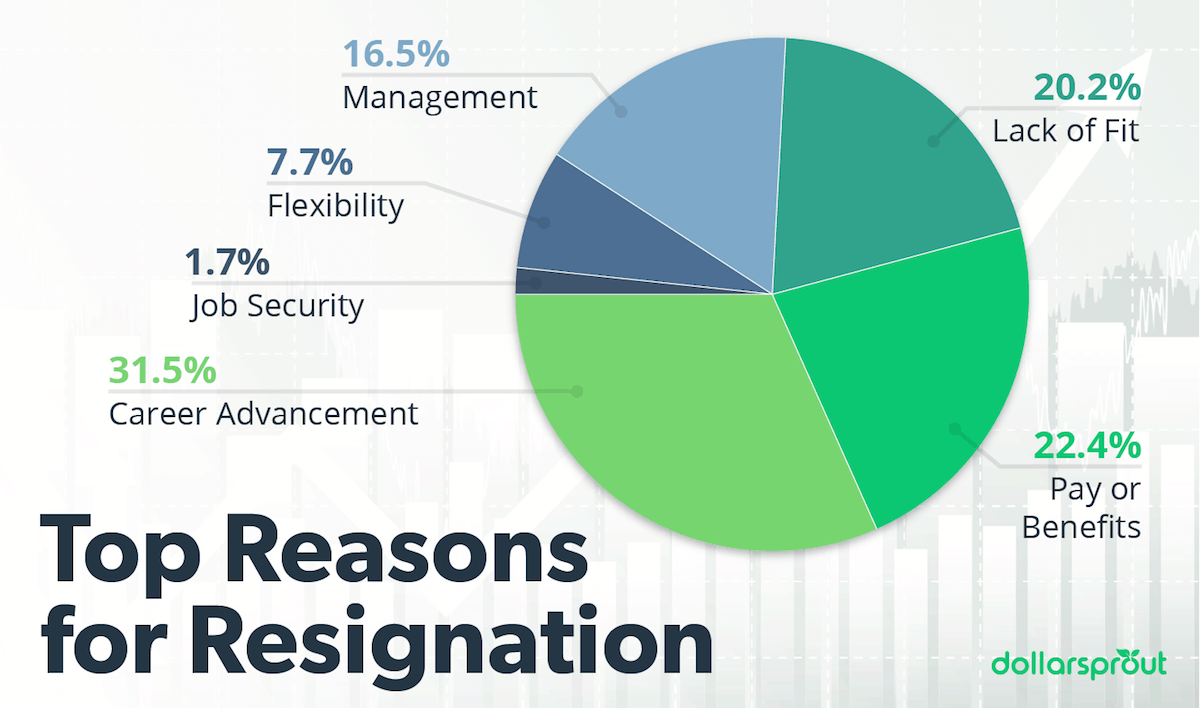 Rather than providing every reason why you're leaving your job, he recommends you focus on a couple of high-level opportunities that the new job provides instead. For example, "I've accepted a new position at X company that will allow me to have more time with my children and lead a larger team."
Reframe your departure into a positive opportunity for you. Choose your words and your reason carefully, and have a friend or colleague read it over to make sure you didn't miss anything that might come off the wrong way.
Related: What to Do When You Hate Your Job and Want to Quit
6. Demonstrate appreciation for your job.
Even if you hate your job, it helps to find some positives and include those in your resignation letter.
"You want the overall tone of a resignation letter to be one of gratitude," said Matt Erhard, a managing partner with the recruiting firm Summit Search Group. "Even if you've had issues with your current job or employer, you should focus on the things you appreciated about your time working there and thank them for the opportunity to gain skills and experience."
Examples of things you can show appreciation for include any training, mentoring from experienced coworkers, scheduling flexibility, or even any hardware or software the company purchased for you.
7. Offer a plan.
One thing your letter should definitely include, according to Nakisha D. Hicks, president of The ElevateHer, is an offer to assist with the transition of your duties. Your leaving will create a bit of chaos, and anything you can do to alleviate that will have you remembered fondly.
"This could be training a replacement, helping to find your replacement and/or creating a document that can be used for knowledge transfer," said Nakisha. She adds that you should also include your contact information, just in case they need to get in touch with you later.
While you don't have to do this, it does help to maintain a professional relationship with your former employer and might help you in the future.
Related: How to Negotiate Your Starting Salary
Resignation Letter Examples
You do not have to reinvent the wheel when it comes to resignation letters. There are plenty of templates you can use to write a polite, clear, and concise letter.
Making a career change
If you're leaving your current position to change careers, you can use this template, provided by Matt Erhard, managing partner with the recruiting firm Summit Search Group:
Dear [supervisor's name],

I'm writing to inform you of my intent to resign from my position as [your positions]. My final day of work will be [date].

My work with [company name] over the past five years has been both enjoyable and fulfilling. After careful thought, however, I have decided to take my career in a new direction and open a consulting business. I would not have been prepared to make this transition without the experience I've gained with this company, and I will forever be grateful for the mentorship and training I've received here.

I would love to discuss ways I can help the department through this transition. To ensure a smooth transition, I look forward to training my replacement and am available to aid in the search if that would be beneficial for you.

Thanks again for the opportunity to work at [company name]. I have appreciated my time here and wish the entire staff the best of success. If you ever need to get in touch with me, you can email me at [your email address].

Best regards,
[your name]
New job or pursuing other opportunities
You can follow this template from Nakisha D. Hicks of The ElevateHer when writing a resignation letter for a new job:
Dear [supervisor's name],
Please accept this letter as a written notice of my resignation from my position of [your position], as I have accepted the position of the [new position] at [new company]. My last day of employment with [current company] will be [date].

I greatly appreciated having the opportunity to be a part of the ABC family for the last seven years. The experience and connections that I have made over the years have been priceless, and I will miss this incredible place.

I will spend the next few weeks wrapping up various tasks including [insert specific ones] and getting [your replacement's name] up to speed to successfully transition to her new role.
Please know that I will always be invested in the success of this organization and the team. Therefore, should you or others need my assistance after I depart, do not hesitate to call [your phone number] or email [your email address]).

I am extremely proud of this organization and will be forever grateful for the opportunity that was given to me.

Sincerely,

[your name]
Example of a bad resignation letter
Now that you know what a good resignation letter looks like, Samuel Johns from ResumeGenius.com offered an example of a bad one so you know exactly what not to do.
Dear [supervisor's name],

Tomorrow will be my last day working as a [position name] at [company name].

I have realized that working for you has been a huge waste of my time. You clearly have no vision for the company, and my talents are wasted here.

I would wish you the best for the future; however, instead, I think the kind thing to do is warn you that your business is doomed for failure if you continue to lead it.

Thank you for opening my eyes — in the future, I will be able to recognize a failing business and incompetent CEO immediately.

Sincerely,

[your name]
While this is a more obvious example of how not to write a resignation letter, there are a few more notable things to avoid, including:
Criticism or negative comments
Listing reasons you didn't like your job
Providing too much information about your career plans
Spelling and grammatical errors
Related: 11 Skills Employers Look for That Most People Never Think About
Make Sure Your Resignation Letter Gets into the Right Hands
After going through the trouble of learning how to write a proper resignation letter, you want to make sure it gets to the right people. Our experts recommend you first notify your boss. Be sure to do so in writing rather than an email. You'll also want to make sure your human resources department gets a copy of your letter, and hand copies directly to the appropriate parties in person.
If you work remotely, send the letter with a mailing service that will provide you with delivery confirmation so you know when it arrived.
Handling your resignation with dignity, respect, and professional courtesy will allow you to leave your job feeling like you can successfully close that chapter of your career.