8 Tips to Negotiate Your Salary for a New Job
Advertiser Disclosure
Our readers always come first
The content on DollarSprout includes links to our advertising partners. When you read our content and click on one of our partners' links, and then decide to complete an offer — whether it's downloading an app, opening an account, or some other action — we may earn a commission from that advertiser, at no extra cost to you.
Our ultimate goal is to educate and inform, not lure you into signing up for certain offers. Compensation from our partners may impact what products we cover and where they appear on the site, but does not have any impact on the objectivity of our reviews or advice.
There is a right and a wrong way for how to negotiate salary offers. The more informed you are about how to negotiate your starting salary, the more likely you are to get what you're asking for.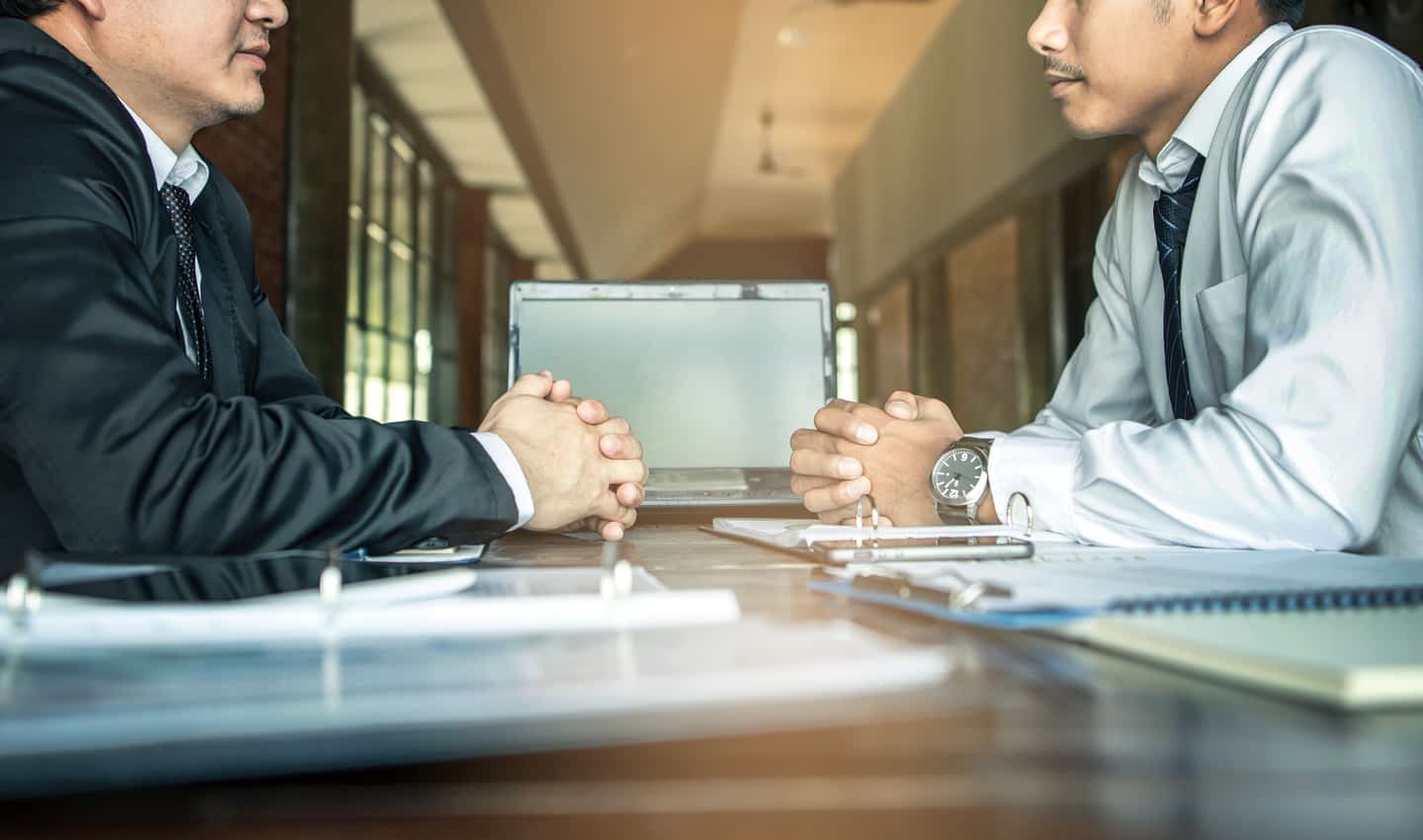 The first time I ever negotiated for a higher salary was equal parts empowering and terrifying. I'd just been offered a great opportunity to advance my career. Because I still had my other job that I enjoyed, I felt comfortable enough negotiating for more money. So I went out on a limb and asked for $8,000 more than my potential employer offered.
I didn't get it, but I did get $4,000 more. Plus, the experience taught me a lot about negotiating, a skill that I don't get to use often.
Negotiating your salary at a new company can be intimidating, especially if you really need the job. But negotiating your salary is one of the most impactful things you can do to grow financially.
Every raise you get is based on your salary, so starting with a salary as high as possible will have a positive cumulative snowball effect on how much you earn throughout your entire career.
Don't Take a Low Offer Personally
There are a number of reasons why the job you want isn't offering you the salary you'd hoped. Hiring managers are bound by budgets, time limits, and usually only have a few interactions and a resume to consult. Salary negotiation coach Kate Dixon says not to take low offers personally.
"The amount a company offers says more about how they value the job itself than how they value you as a person," Dixon said. "If you can shift your mindset to take things less personally, it will be easier to take the emotion out of the negotiation, which in turn will make you more effective."
So take a seat at the negotiating table with a clear head and use tried and true negotiating tactics to improve your offer.
8 Tips to Negotiate Your Salary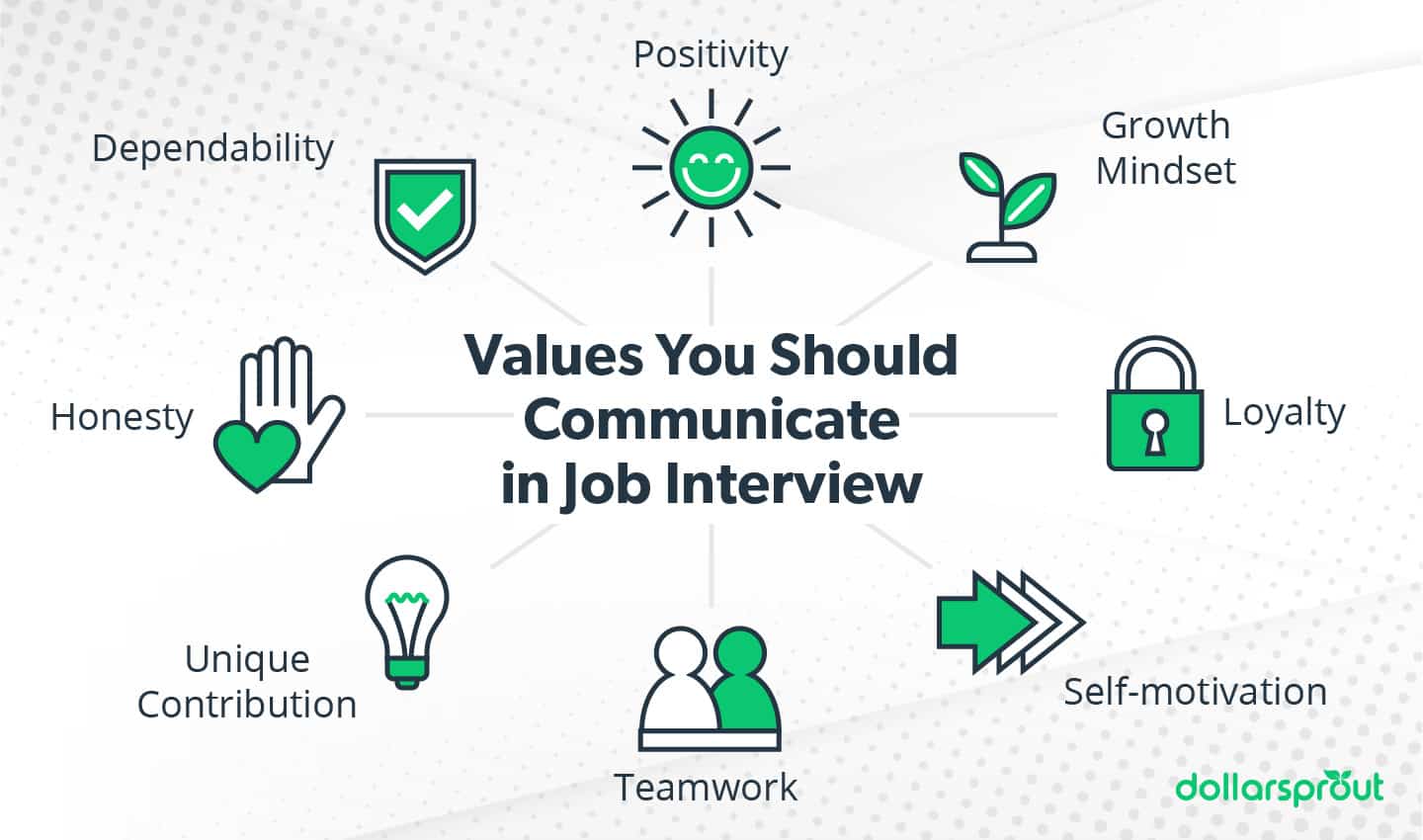 You have the best salary negotiating power when you're interviewing with a new company.
Companies put a lot of effort into finding the right people to fill its positions. It's often cheaper to give a new employee more money than to expend more time and resources looking at more applicants.
Still, there is a right and a wrong way for how to negotiate salary offers. The more informed you are about how to negotiate your starting salary, the more likely you are to get what you're asking for.
Related: How to Prepare for (and Crush) a Job Interview
1. Research the position.
The thing most people are afraid of when negotiating a starting salary is that they'll propose a number that's so outlandish the company will retract its offer. While that's a rare occurrence, you can avoid making an offer that's too high by researching the position.
Sites like Glassdoor and PayScale offer free information on what companies typically pay for a position like yours, how much experience others in that position have, and offer salary negotiation tips.
If you're considering a job in a different city, you should factor in the cost of living. Use a cost-of-living calculator to see what you'd need to make in any city to maintain the same quality of life you currently have.
2. Communicate your value.
You spent a lot of time making your resume stand out, so don't forget all that hard work when it comes time to negotiate a starting salary. If the company is unwilling to budge on your offer after the first attempt, don't give up. The hiring manager may have been given a budget for the position, but that doesn't mean the money isn't available.
Clearly communicate the unique value that you can bring to the company. Let your potential employer know any skills you bring to the table that you may have left out of your resume or interview. Be as specific as possible with why those skills are good for the company and how you'll implement them when you get there.
The more specific you can be, the more incentive the hiring manager will have to get a higher salary approved for you.
3. Find common ground.
A 2019 study found that our minds are hard-wired to prefer relationships with people who have similar interests and backgrounds.[1] Employment law mediator Courtney Anne Chicvak says finding common ground with your hiring manager can give you an advantage in the negotiation process.
"Developing interpersonal relationships in negotiation can be helpful," Chicvak said. "A negotiator can build connections by identifying at least one commonality that both negotiators share."
Check the LinkedIn profiles of the people in charge of determining your salary to see if you have anything in common, like an alma mater or a favorite sports team.
Related: How to Make a Good First Impression the First Day at a New Job
4. Don't give away your salary history.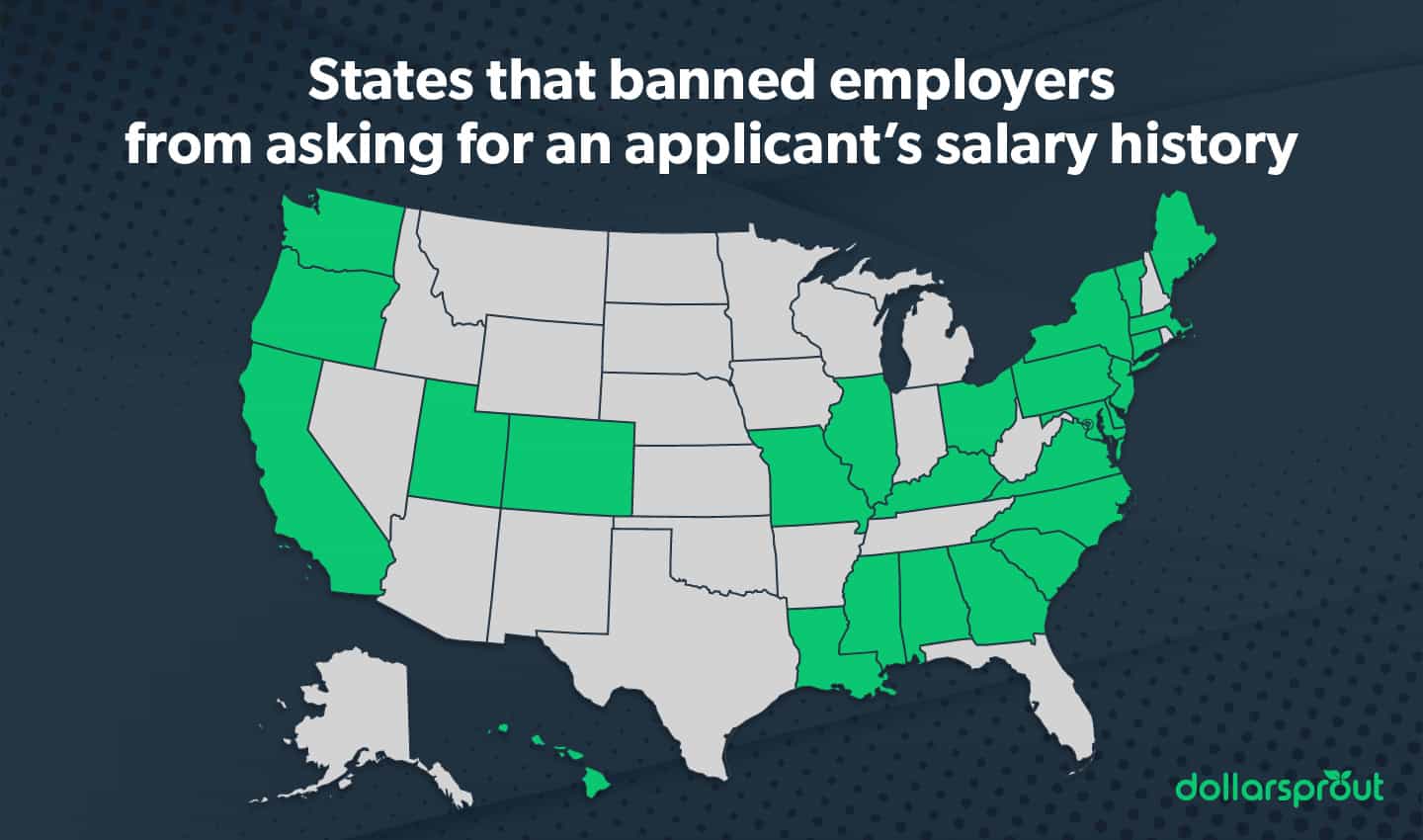 You're not obligated to tell a potential hiring manager your salary, even if they ask. In fact, 19 states have outright bans against employers asking for an applicant's salary history.[2]
That's because basing a new hire's pay on their last job has been shown to perpetuate the gender wage gap and eliminate eager candidates on the basis of being "too expensive" or under-qualified based on a low salary.
5. Start higher than you want to land.
After some research, you should be able to make a case for what you're asking for. You should still expect the employer to respond with a counter-offer. For that reason, if you've found a range in salaries for your position, ask for the higher end of the scale. It'll give you room to receive a counter-offer you'll still be pleased with.
If you can't find market data for your profession, start by asking for 10-20% more than the offer you receive. About 73% of companies expect to negotiate with new hires, so they deliberately put forth a lower initial offer.[3] You can encourage a higher counter-offer by keeping the negotiations positive and continuing to reiterate the value you can bring.
Related: Should You Take a Pay Cut for a New Job?
6. Factor in company benefits (or a lack thereof).
Before you start negotiating, look at the total compensation package the company offers. This includes 401(k) matching, health insurance, paid time off (PTO), and unique benefits like free food or unlimited vacation days. Look at how it stacks up to other employers in your industry.
Certified executive resume writer Adrienne Tom says to look at the big picture and take time to think about what you want in your compensation package.
"Sometimes a company will say they don't have room to negotiate base salary," she said. "What they don't tell you, however, is that you can negotiate other items. Non-cash benefits can add 30% to 40% to your total compensation package. If an employer presents a number that isn't quite what you were aiming for, ask yourself if you can negotiate a better benefit to make up for it."
Related: The Best Company Benefits to Look for in a New Job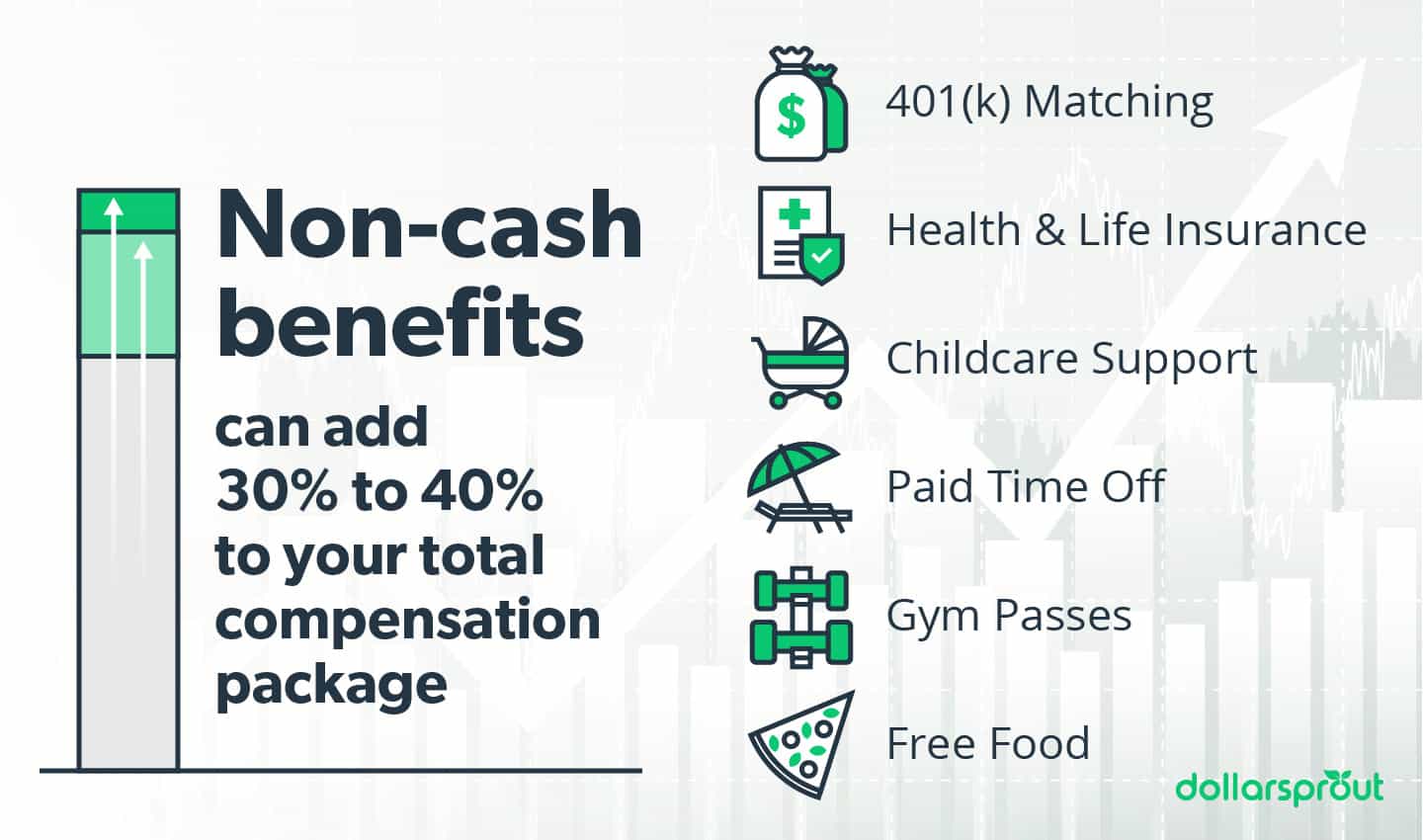 If one company has a lower salary but will pay for healthcare premiums, that may actually be worth more than a higher salary offer elsewhere. And if a potential employer doesn't have the budget to give you more money, they may be more willing to include company benefits like remote work.
You can also factor in lifestyle benefits like commute time, dress code, and remote work options to give you an idea of how much money you'll save by taking the job.
7. Use a salary negotiation script.
If you don't know what to say when negotiating salary, there are plenty of great negotiating scripts you can follow. Here's one example of a salary negotiation script you can use after you've received an initial offer:
Hi [THEIR NAME],
Thank you so much for getting back to me. I really enjoyed meeting with you and the other members of the team.
I've reviewed your offer and believe that a salary of [X] is more commensurate for someone in this position. Is that something you could match?
Take care,
[YOUR NAME]
A script can also be useful if you can't get a face-to-face meeting with your potential employer and are negotiating via email. Don't recite a script word for word; use it as a guide to crafting a constructive conversation.
Practice the script with a friend or family member so you avoid sounding robotic or fake. It's likely your hiring manager has heard the script before, so try to customize it as much as possible.
Related: How to Write a Resignation Letter that Leaves a Good Impression
8. Run it by a lawyer.
Contract law attorney Lou Russo recommends higher-level employees, or anyone asked to sign a contract, tell potential employers that their lawyer will review the offer letter, employment agreement, employee handbook, or stock option plan.
Having an expert look through your compensation package, or at least giving the impression that one has, can give you an edge when asking for more.
"If any of these documents incorporate stringent restrictive covenants that will prevent you from working in the industry after you stop working for the employer, then you have a reason to ask for more money," Russo said. "This is especially true if the new employer is trying to prevent you from competing with it for longer than 1 year, and there is no geographic or industry limitation."
Related: How to Avoid Lifestyle Inflation When Your Salary Increases
Preparation is Key to Negotiate Starting Salary
If you're currently employed in a position you enjoy, you can take many of these salary negotiation tips and use them to ask for a raise. It's always smart to see if your current employer can match your new offer. The company has invested a lot of time in training you and may find it more cost effective to increase your salary than to hire someone to fill your role.
Also, decide beforehand at what point you're willing to walk away. Keep your options open until you've signed a contract and make a plan for what you'll do if negotiations don't turn out the way you want.
A recent study found that only 39% of workers tried to negotiate pay with their last job offer.[4] Don't leave money on the table by not negotiating. Go in knowing you're prepared, confident, and ready to ask for what you're worth on your next job offer.
Negotiating your starting salary may be stressful, but it impacts your earning potential for the rest of your career.