How This Teacher Turned YouTuber Makes $40,000 a Month
Advertiser Disclosure
Our readers always come first
The content on DollarSprout includes links to our advertising partners. When you read our content and click on one of our partners' links, and then decide to complete an offer — whether it's downloading an app, opening an account, or some other action — we may earn a commission from that advertiser, at no extra cost to you.
Our ultimate goal is to educate and inform, not lure you into signing up for certain offers. Compensation from our partners may impact what products we cover and where they appear on the site, but does not have any impact on the objectivity of our reviews or advice.
From classroom teacher to 1.8 million subscribers on YouTube, see how Gabby Wallace scaled an online tutoring side hustle to five-figures per month through video.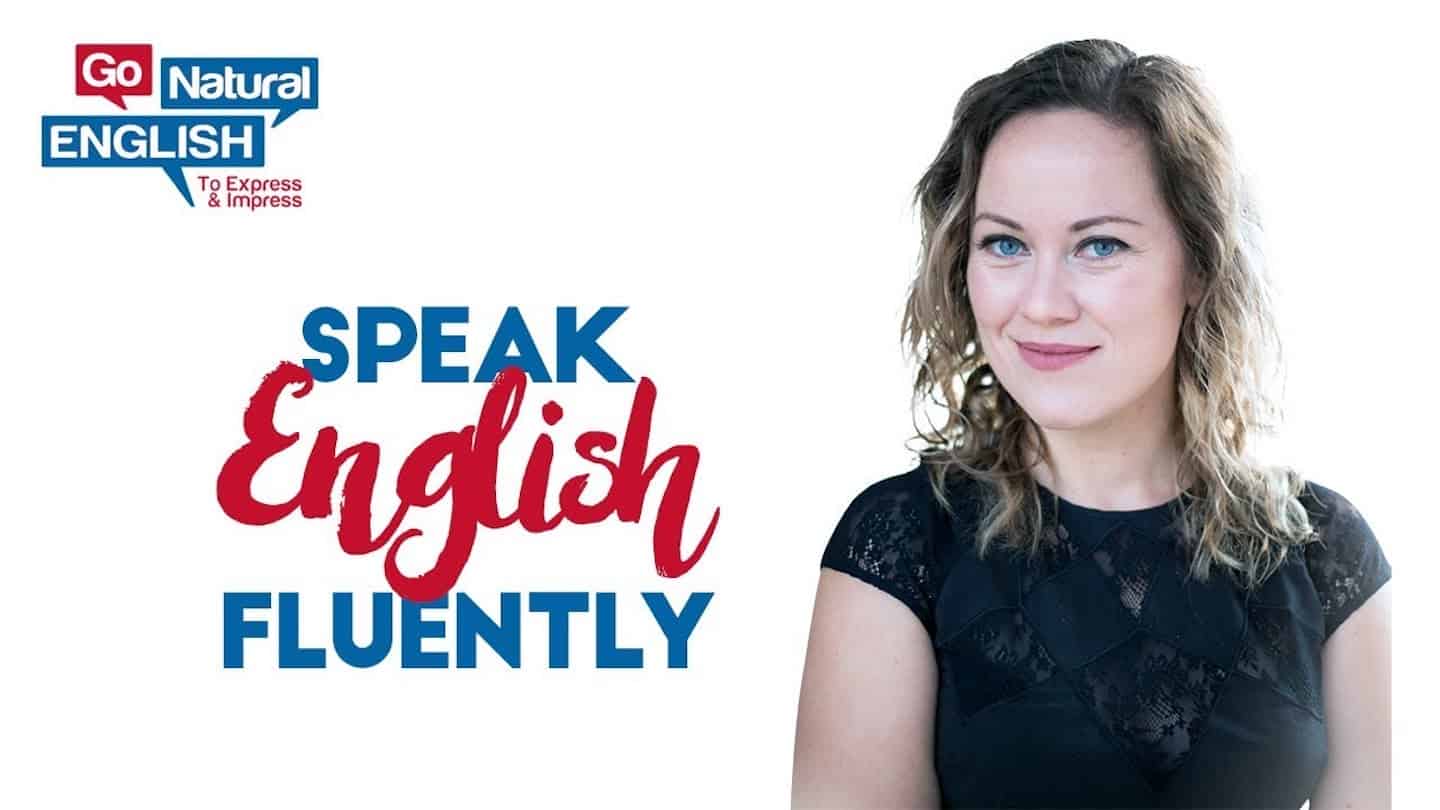 In the early days of her business, Gabby Wallace heard you shouldn't grow a YouTube following until you have a product. But for her, it was the other way around.
"I built up a following and then listened really carefully to my viewers," Wallace says. "All the people who were asking questions—they created my product."
Her YouTube channel, Go Natural English, started as an extra resource for her language students in Japan. But once other viewers started asking for private lessons and requesting new video topics, she saw potential. Nine years later, her YouTube channel is thriving with 1.86 million subscribers and students from more than 130 countries.
If you're looking to monetize your own YouTube channel, take a look at how Wallace grew her business from the ground up.
How Gabby Grew a YouTube Following
YouTube can be a great way to make money online, but it probably won't happen overnight. Wallace's YouTube following started with about 100 students in 2011 and steadily increased every year until she hit a million subscribers in 2018.
Here's what she did right from the start.
She used her existing skills.
Before she set up Go Natural English, Wallace had developed a special skill set. Since she was already good at planning lessons, teaching English, managing students, and thinking on her feet, there wasn't a huge learning curve when she shifted from in-person to online teaching.
And while she did have to learn how to shoot and edit videos, Wallace's genuine interest helped her develop those new skills. Her talent as a teacher, high-quality tutorials, and ability to meet customer needs set her apart in her niche.
Related: How to Take Your Brick-and-Mortar Business Online
She asked for feedback.
From the beginning, Wallace sought to understand her audience. She regularly asked for feedback and adjusted her content to benefit her viewers.
"When you start out, don't hit 'publish' and expect YouTube to do all the work," Wallace says.
You'll need to pay attention: Which videos are getting a lot of views and which ones aren't? Wallace tries different approaches with her videos and threads new topics and pop culture into her lessons. For example, she recently posted a video about using Netflix shows to train your accent and "sound American."
To gauge reactions from viewers, Wallace recommends promoting your YouTube videos on social media, in marketing emails, and through your website if you have one. Track the feedback you get and use it to adjust your content.
How She Earns Money Using YouTube
YouTube has more than 2 billion users who collectively watch 1 billion hours' worth of videos every day. Putting your content in front of those viewers can help you earn money.
Here's what Wallace does.
The YouTube Partner Program
The YouTube Partner Program lets video creators monetize their YouTube channels through ads. You're eligible to earn money through the program once you accumulate 4,000 hours of watch time and reach 1,000 subscribers. Because Wallace set up Go Natural English in 2011, before YouTube established these standards, she was able to start earning ad revenue quicker.
Her earnings fluctuate, but she recently earned $39,000 in a month from a combination of ad revenue and sponsorships.
Sponsored content
Once she had a strong following, companies started asking Wallace to use their products and services in her videos. She also does research and contacts companies she wants to work with. Some of her sponsors include Duolingo and Lingoda online tutoring services — two well-known names in the language learning industry.
These sponsorships help build her credibility as an expert in the field and, of course, help her earn money.
Extra products and services
Although Wallace earns money through YouTube ads and sponsorships, she also uses the videos to drive traffic to her website. From there, customers can buy her English courses or eBook.
She set up the website after her YouTube viewers started asking for one-on-one English tutoring. But as demand for her private tutoring increased, she realized she didn't have the time to teach everyone who wanted lessons. To meet the need and demand, she scaled her business by creating an eBook and course, which have become her main source of income.
Related: How to Get Paid to Teach with Outschool (Even with Zero Experience)
More YouTube channels
Wallace recently decided to create a new channel, Freedom Seekers, and gear it toward personal finance. She sees it as a way to reach a new audience, share what she's learned about managing money, and grow her personal brand.
Having this second channel can lead to new sponsorship opportunities and more ad revenue.
Staying Relevant on YouTube
Wallace posts between one and three videos per week to keep her audience steadily growing. While there's no formula to follow, she suggests posting consistently and regularly. You'll also want to pay attention to what others in your niche are doing.
There are also other steps you can take to stay relevant on YouTube.
Use readily available resources.
You don't need fancy equipment to get started with your videos. While she has some decent equipment now, Wallace started out using simple tools. She says the following resources should work fine until you're ready to grow your business:
A smartphone to film and edit your videos. The YouTube Studio App (available for Android and iPhone users) can also help you upload videos and manage your channel.
TubeBuddy is a browser extension that shows you how to optimize your videos, analyze your audience, and organize your content strategy. There are free and paid versions available.
The YouTube Creators Channel is a free resource that teaches you to set up a channel, create content, and grow your audience.
Your community of other YouTube creators can provide a lot of support, Wallace says. "They're like your cheering squad. They help you solve problems, have your back, or want to work with you."
Once you start earning money on YouTube, you might decide to invest some of it back into your business. Consider whether you need higher-priced equipment, software, or even consulting services for creating a YouTube marketing strategy.
Time your business transition.
If your dream is to become a paid social media influencer, you might want to start by making it a side hustle. There's less risk if you have a full-time job that covers your bills. As you post content on YouTube, track how much you earn and get a feel for whether you enjoy it.
Wallace didn't make the switch to full-time YouTuber until she was making about the same or more as she did as a teacher. Then, she gradually shifted to full-time YouTube creator. Once she was confident that she could cover her bills and pay others, she hired a team of four part-time employees to help grow the business.
Don't fall for time-wasters.
While Wallace seeks feedback, she tries to strike a balance between getting advice and ignoring internet trolls.
"Reading comments is helpful," Wallace says, "but it's a time-waster to get emotionally hung up on the negative comments." That's time you could be creating videos, working on sponsorships, and developing your business.
She also says it's a mistake to seek perfection. While you should look presentable and create the best product you can, "'Done' is better than 'perfect' in some cases," she says. There are weeks you don't feel like posting content or days when you don't look your best, but you've got to push through for your business.
Related: 50 Side Hustles You Can Use to Make Extra Money
You Could Be the Next High-Earning YouTuber
YouTube gives users plenty of opportunities to earn money on the platform. In Wallace's case, she posted videos about a topic she knew a lot about. And over time, she grew an audience by meeting customer demand.
Whether you want to post cute pictures of your dog or start the next YouTube fitness channel, there's an audience out there for you — you just need to find it.