10 Digital Marketing Skills They Don't Teach You in School
Advertiser Disclosure
Our readers always come first
The content on DollarSprout includes links to our advertising partners. When you read our content and click on one of our partners' links, and then decide to complete an offer — whether it's downloading an app, opening an account, or some other action — we may earn a commission from that advertiser, at no extra cost to you.
Our ultimate goal is to educate and inform, not lure you into signing up for certain offers. Compensation from our partners may impact what products we cover and where they appear on the site, but does not have any impact on the objectivity of our reviews or advice.
The real skills that you need to grow a business online aren't being taught in classrooms. If you want to truly succeed online, becoming an expert in any one of these areas can lead to a lucrative freelance career or help you become the most irreplaceable member of your marketing team.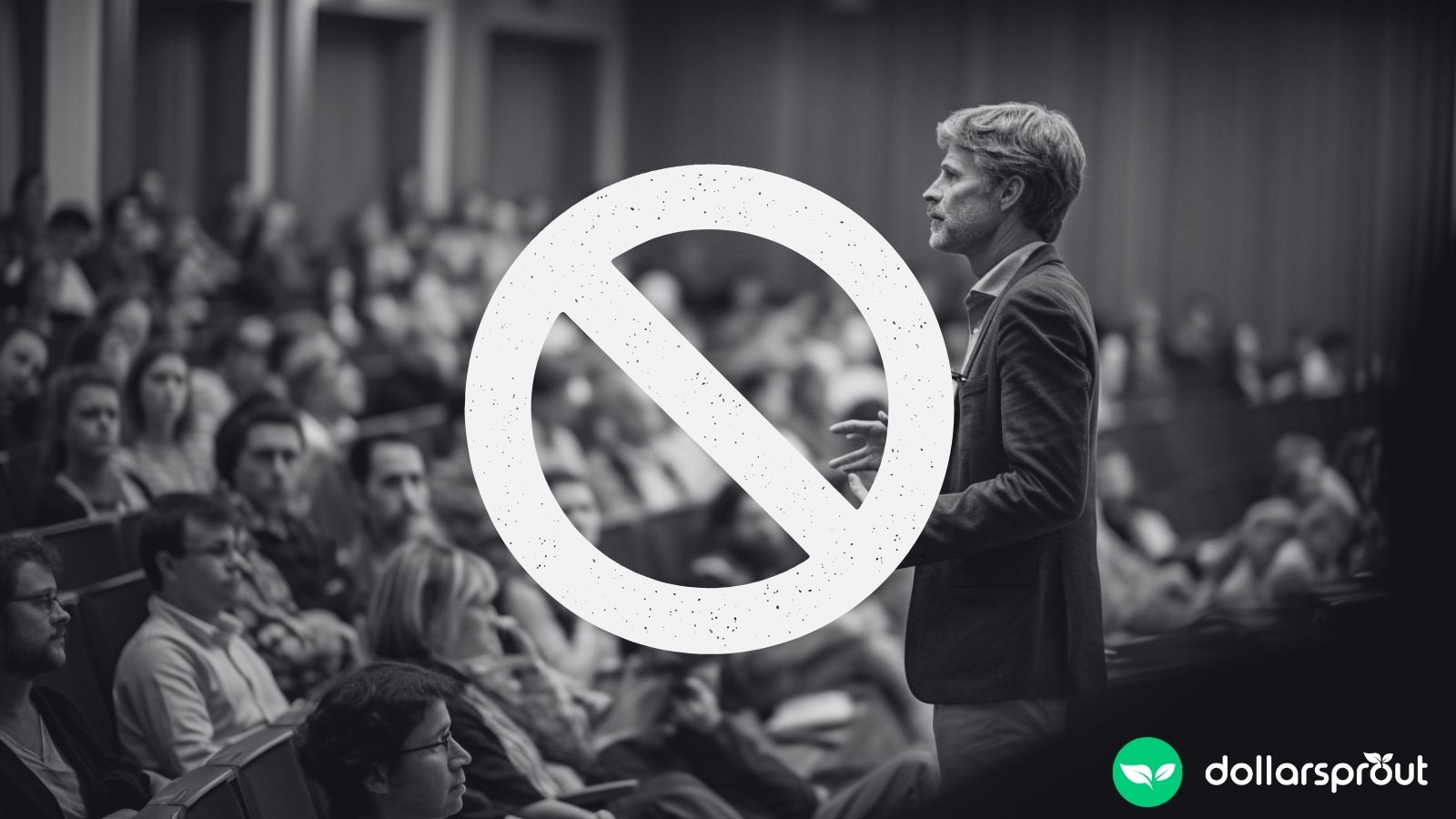 It wasn't until I was neck-deep into running a web-based small business that it became apparent our success was at least partially predicated on mastering at least one of several core digital marketing skills. Furthermore, mastering even one of these skills came second to realizing that our team needed at least a rudimentary understanding of all of them to effectively sell our digital product – personal finance content.
A nursing to marketing transplant, I had no formal education when it came to digital advertising, social media marketing, and influencership, the seemingly essential skills needed to drive traffic. But everywhere I looked to study these concepts, I found I wasn't alone.
Even people with formal "marketing" degrees were scoffing (just look here, here, here to get an idea) at how poorly universities equip graduates with the hard skills they'll need to help run a business.
Facebook ads, webinar funnels, truly effective social media marketing, none of it is being taught in schools. Or if it is, its theory and principle versus actual implementation. After all, what university is going to lend you $500 — let alone $50,000 — in advertising spend to practice with. And yet, billion-dollar businesses rely on multi-million dollar per year ad spend to keep things afloat.
The incongruency between formal education and needed business acumen creates an opportunity for self-taught, privately mentored, or enterprise-trained individuals to offer services that are truly essential to businesses — at their own price point.
If you're one of a select group of people on the planet that can effectively scale fix- and six-figure ad campaigns, create high-converting funnels, or consistently rank at the top of Google for important search terms, your skillset cannot easily be replaced. You easily become the most important person in the room.
With that in mind, here are ten essential digital marketing skills — which aren't effectively being taught in school — that are crucial to virtually every modern business with an online presence.
1. Web analytics
Big data powers some of the largest companies in the world. Even mom-and-pop shops will benefit from a clear understanding of what customers are doing when they visit their web properties.
Google Analytics has long been the premier tool for tracking visitors, how long they stay, and the types of products and pages consumers are most interested in. This sort of quantitative data can be used to make pivotal decisions about future product or content offerings that consumers are interested in.
Elite marketers can take things a step further by supplementing inferences gained by analyzing quantitative data with powerful deductions gained by analyzing qualitative data: how users behave and/or feel about the pages they're visiting.

From automated A/B testing and heat mapping to session recording and feedback widgets, advanced tracking tools like Google Tag Manager, Crazy Egg, and Hotjar can be used to help businesses gain an understanding of what consumers are doing once they actually reach a webpage.
Tools worth learning: Google Analytics, Google Tag Manager, Hotjar, Crazy Egg, Kissmetrics
Courses worth taking: Google Analytics Academy
2. Social media marketing
Organic social media marketing has changed tremendously over the past several years. Gone are the days of chronologically sorted timeline/news feed distribution (say goodbye to the easy traffic heyday of Google+, Facebook, and Pinterest), in are the days of engagement-based distribution.
Brands have caught on — hence the tacky call-to-actions asking consumers to interact with posts — but their implementation is often rocky at best. It's all well and dandy to understand the types of content that typically perform well on social, but intimately understanding specific social platforms is what will get businesses results.
As such, it's common to see brands establish a presence on several different platforms where their audience lives, but their inbound marketing success often lives and dies with their ability to master a specific social media outlet ( and then leverage that success into growth of the brand on different platforms.)
If social is your thing, start by learning the fundamentals of a comprehensive marketing strategy. HubSpot Academy offers one such course.
Denise Dorman, an award-winning inbound marketer and Top 1% subject matter expert on LinkedIn, suggests familiarizing yourself with the tools that will actually move the needle for clients. She recommends Hootsuite, HubSpot, and Talkwalker as social listening tools that will help guide marketers into creating actionable items that clients can move on.
After mastering the fundamentals, start by working to your strengths. If you excel at seeing the big picture, work to create a holistic strategy for reaching your (or brands) ideal client where they are.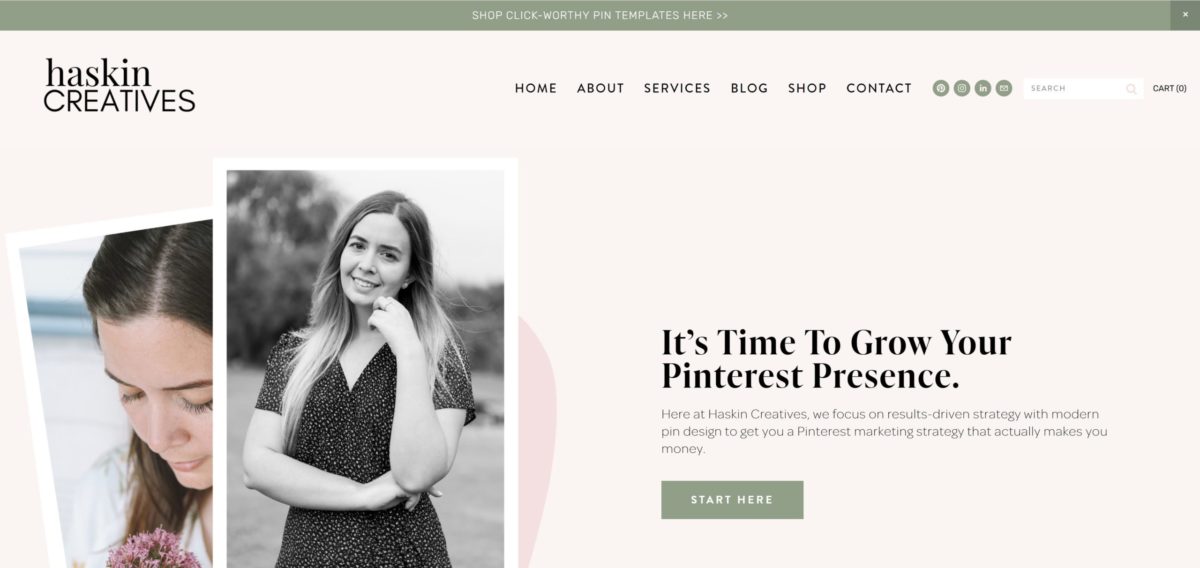 If you prefer to niche down because you see potential on a single platform, become the go-to consultant for that media source. 1-on-1 coaching, account consulting, knowledge courses, and asset creation are but a few of the many services you can offer.
3. CRO
Conversion rate optimization — CRO for short — isn't exactly a new science. But, you won't find digital CRO best practices in a textbook at your local university. Instead, you'll find scattered literature in an array of entry-level marketing classes that talks in general terms about how improving conversion rates can impact a brand or business's bottom line. And then they proceed to share very little about how to actually do it.
And that's where understanding today's advanced tracking tools can make you an invaluable part of any marketing team. Simply put, there are a finite number of digital tools on Earth that help businesses make sense of conversion data, but many lack the personnel or understanding to put them into practice.
Their usefulness cannot be understated.
Example 1: A small, privately-owned clothing boutique with 4 full-time employees can't understand why the online sales page for one of their popular dresses isn't converting the way they thought it would. A CRO expert uses A/B testing software to control several variables on the sales page, including but not limited to: alternating creatives (dress images), subtle copywriting changes, check-out button location, and neuromarketing-oriented changes. After the suggested changes are implemented, the conversion rate jumps from 2.5% to 9.0% to previously warmed traffic, resulting in a 260% increase in revenue.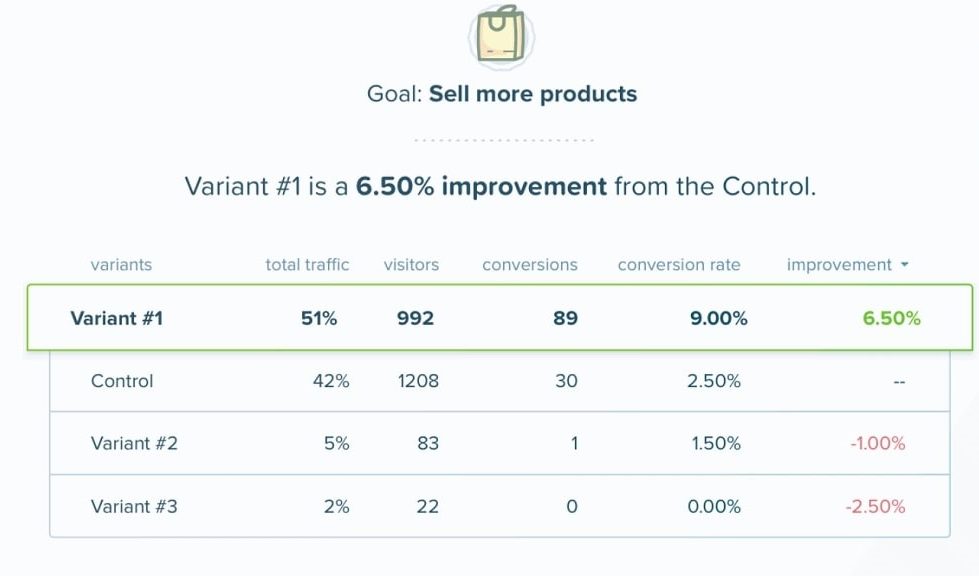 Example 2: A CRO expert is consulted by a local plumbing company to see if changes to their services page would lead to increased customer acquisition. The expert quickly notices the services page lacks any sort of call-to-action (CTA) that might prompt a customer to take immediate action. An eye-catching CTA box is added above the fold (top of the page) that solicits potential customer information. Calls to the company's dedicated service phone line increase 65% month over month, and a new database of recurring client information is created.
Getting started is easy, as many certification courses require less than ten hours of training. With a relatively low barrier to entry, mastering CRO helps you stand out in a relatively unsaturated field.
4. CRM
Customer relationship management systems (CRMs) help companies track every portion of the customer journey. A relatively young web industry, CRM experts help companies make sense of customer leads they're acquiring, and what sort of journey they want the customer to go through as they become more acquainted with the brand.
These systems can be incredibly simple, like a blogger that wants to capture reader emails and send them through an automated email sequence (that familiarizes them with the blogger's story and builds trust).
Or they can be incredibly complex — a Fortune 500 company that needs to know which consumers are ready to convert on a particular funnel, and which customers need additional fostering to build a purchase relationship.
In either instance, knowledge of CRM tools can help you track and organize every component of the customer journey. Need to know if a customer has lost a package or voiced a complaint? CRMs can log that. Need to know which customers are most likely to become repeat customers? CRMs generate those reports, too. From contact information and service issues to sales opportunities and full marketing campaign tracking, CRM systems are the premier way for businesses to get a clear picture of the entire customer journey.
5. SEO
Few marketing skills are as simultaneously loved as much they are hated; such is the case with search engine optimization (SEO). The number one source of free, targeted traffic on Earth, companies across the globe clamor to be at the of SERPs (search engine response pages) for queries important to their business.
Want to be the premier plumber in Seattle? Have your website rank #1 for the search "best plumber in Seattle". Want to sell math tutoring services in your local area? You guessed it: rank #1 for "best math tutor near me".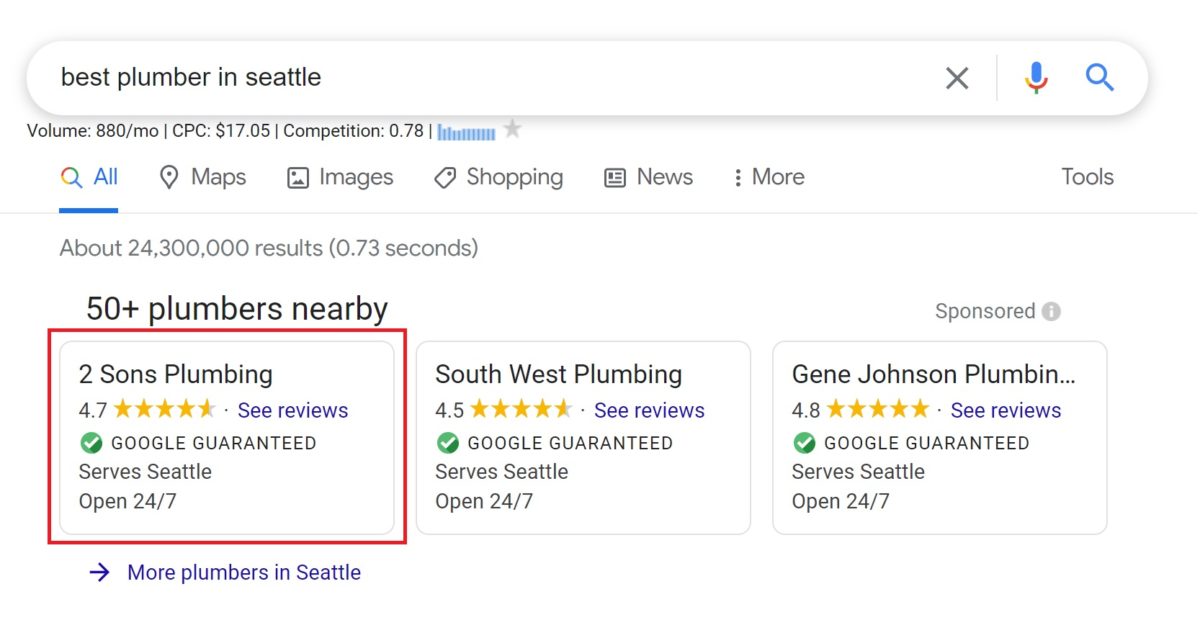 It sounds simple…it's anything but. Besides the competition (it's free customers), major search providers (Google, Bing, etc.) constantly change their guidance on what constitutes best-practice SEO, if they share guidance at all. For what it's worth, it makes sense things are so convoluted.
The algorithms they use to rank search results are proprietary. Closely guarded trade secrets, in a nutshell.
They want to keep a level playing field, less they be accused of favoritism. Ethically speaking, these companies know their search algorithms impact nearly every business on Earth. Their end goal is to return search results that are most helpful to the user so that users continue to search on their platform.
As such, their guidance is generally very simple: create web pages that match what users are looking for, provide unique value, and don't try to game the system. The constant change in guidance — even if at times seemingly contradictory — is what builds the love/hate relationship marketers have with SEO.
While SEO has been around for decades, and there are almost certainly classes taught on basic optimization principles in schools, few curriculums can keep up with the ever-changing guidance that is released on the topic. This is a huge deal because outdated practices/optimization techniques can be critically harmful to a business's aspirations when it comes to ranking for certain terms. As such, most advanced SEOs are self-taught, have a mentor, or have worked in a marketing agency/enterprise setup to gain their skillset.
Independently mastering the skill can help you claw in millions of dollars in "free" exposure for a business, or gain you desirable positioning to sell your own product or service.
6. Email marketing
A personal weakness of mine, email marketing is an incredibly effective tool for interacting with followers, building trust, and pitching interested customers. In fact, email subscribers are often a company's most robust source of revenue. Most simply, this is because these followers have already shown some form of interest.
An email address was acquired through a past purchase.
An email address was acquired because of a value proposition. (The company offered something — often free — in return for a customer's email address.)
An email address was acquired out of a genuine desire to learn more about a product or service.
In any of the three instances, the leap to conversion is small. These followers are ready or near ready to make a purchase. With a strong email game, marketers can start and foster the beginning of the customer relationship.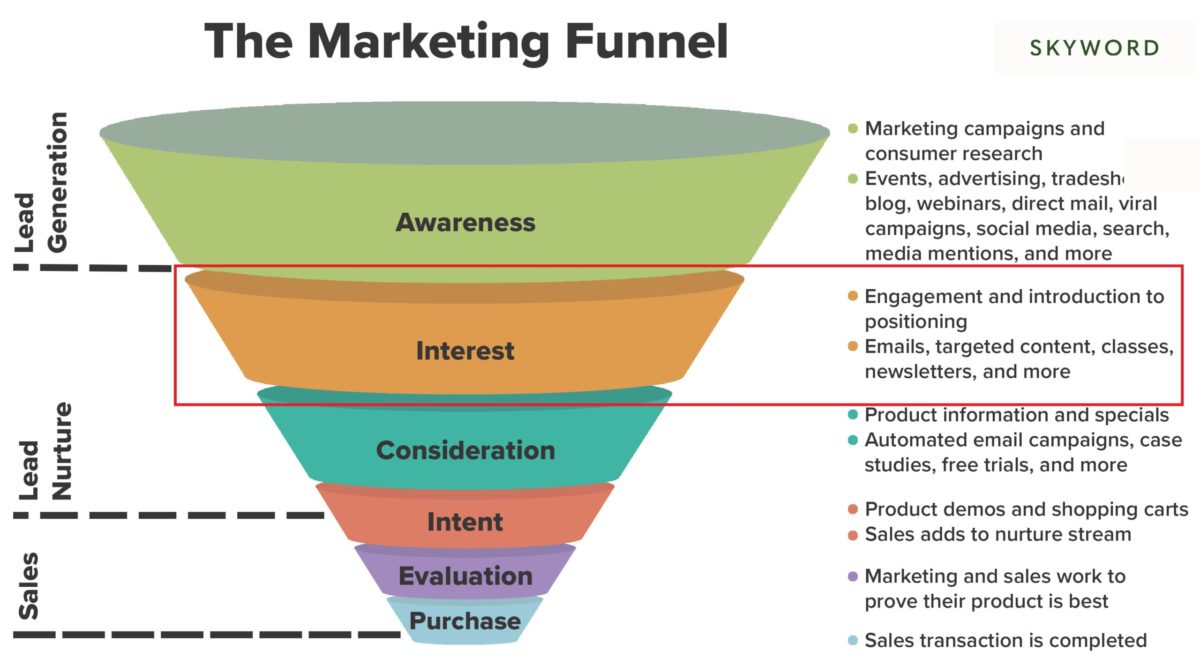 Even if the relationship solely exists to build trust and name recognition, with no immediate conversion in site, consumers are more likely to come back to that brand in the future if/when they're in need of their product or service. If you're a skilled copywriter, even if you're background in writing emanates from a totally different area, the jump to email marketing may be a small one.
7. SEM and digital advertising
Run a quick Google search for the query "Facebook Advertising College Class" — or Instagram, or TikTok, or Snapchat — and let me know when you find an organic result for a college that offers something of substance. I'll wait.
The patient searcher may find LSU's $2,499 Facebook Digital Marketing Specialist Certificate buried on page 4 of the search results. But, again, we're talking theory vs. implementation. Just look at the expected learning outcomes: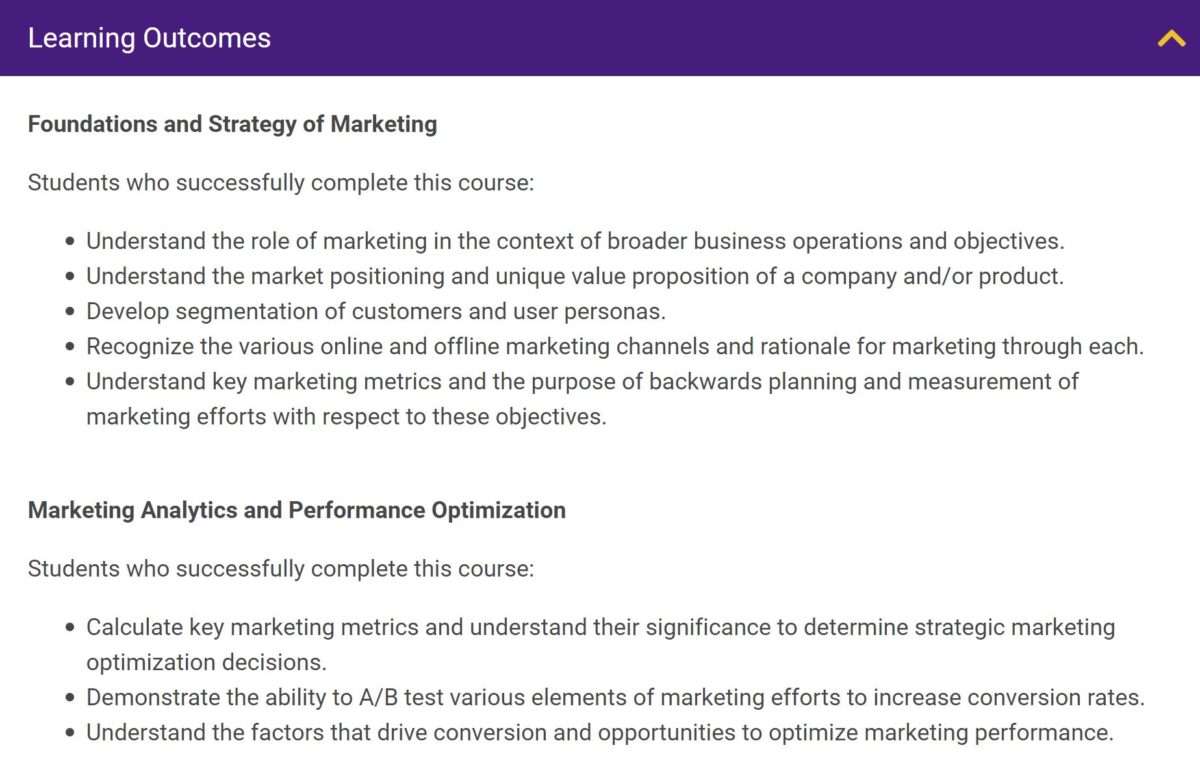 Understand this, understand that. A surface-level primer of subject material. This isn't to rag on LSU or any other university for that matter — they're bold for helping introduce interested learners to the field. It just highlights the steep challenge higher education faces when A/B testing creative advertising material can cost hundreds or even thousands of dollars.
Alas, $356 billion was spent on digital advertising in 2020.[1] The vast majority spent by a select few marketing specialists that have mastered reaching customers where they spend an inordinate amount of time: on search and social media platforms.

Search engine marketing, often Google/YouTube/Bing Ads, or paid social acquisition (Facebook, Twitter, TikTok ads, etc.), helps businesses reach new customers as a part of a holistic marketing strategy. From targeting cold audiences (display ads) to re-targeting cart abandonments with discounts or one-time offers (OTOs), digital advertising is often the most controlled variable in a business's expenses.
If the average lifetime value of a customer to a particular brand is $182, and you can get them in the door for $6.37 in ad spend, you're going to have a job as long as you can count.
8. Advanced affiliate marketing
There's a phrase commonly used amongst bloggers and email marketers that states "the money is in your list." It's a metaphor for the fact that, as previously mentioned, your email list is the often source of your most fervent and loyal [repeat] customers.
And while it's absolutely true, few things best the passive income (and scalability) that a well-constructed affiliate program boasts. (For those unaware, affiliate marketing is the act of selling another company's product for a commission).
Example 1: A popular teeth whitening company approaches a TikTok influencer about promoting their product. They pay a $15,000 sponsorship fee for a 30-second spot in one of the influencer's upcoming videos. Beyond the initial sponsorship fee, the company offers a $15.00 commission for each viewer that visits an interest form and signs up giving their name and email address. The $15.00 CPA (cost-per-action) is an evergreen relationship that incentivizes the influencer to keep promoting the company if/where it's relevant within their content.
Example 2: A well-known credit card company needs an affiliate manager to set up and track affiliate relationships with over 1,000 finance content publishers. The affiliate manager uses one of several available affiliate network software's to create the automated program, negotiate payouts with publishers, and create unique tracking attributes to better understand when certain publishers are meeting or exceeding desired KPIs. The credit card company receives real-time reporting from the affiliate manager via a robust reporting dashboard and selects a few high-quality publishers to run large-scale promotional campaigns with.
In either example, an affiliate marketer uses their mastery-level understanding of commonly used affiliate software to create an advertiser-publisher relationship that mutually benefits each party. As a one-man show, you'll be expected to know the intricacies of cookie tracking, server-based tracking, and all the nuanced complexities associated with ensuring that conversions across all devices and browsers occur when they're supposed to.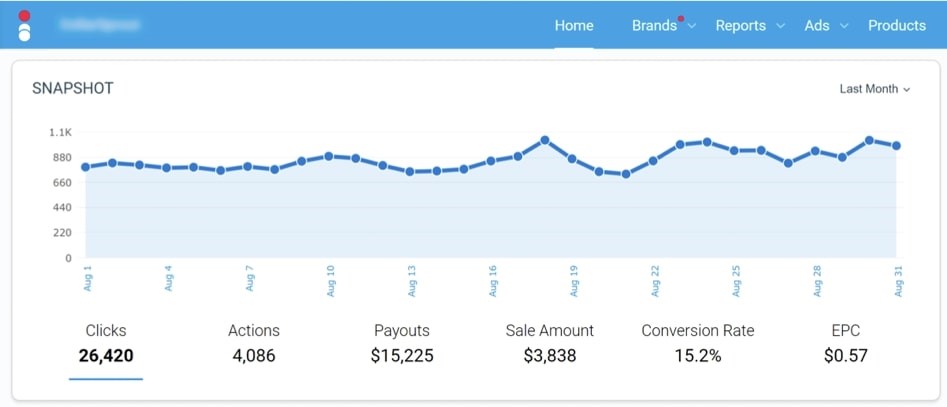 Influencers and publishers like to get paid for commissions and brands don't like to deal with the fallout when things don't track correctly. You have to be on your A-game here, but you'll often get paid handsomely for it.
9. E-commerce store management
Dropshipping, Amazon FBA, Shopify, Alibaba. It's all word soup for what has become affectionately known as e-commerce to many forward-thinking entrepreneurs over the past 25 years. I'm not talking about your local Kohl's taking their brick-and-mortar locations online (although that's e-commerce, too), I'm talking about the small-box retailers competing against the well-established giants for space in the digital ecosystem.
The once-small startup trying to sell razors (hello Dollar Shave Club). The local clothing boutique trying to get its new product line out there. The small-town art gallery trying to get traction. The David's of the world, not the Goliaths.
These companies often struggle to make it because their digital presence isn't there to help make ends meet when their physical location underperforms. Even local bakeries can 10x their business with the right e-commerce systems in place. And for every dozen businesses that struggle, you see that one headline of a kid out there crushing it.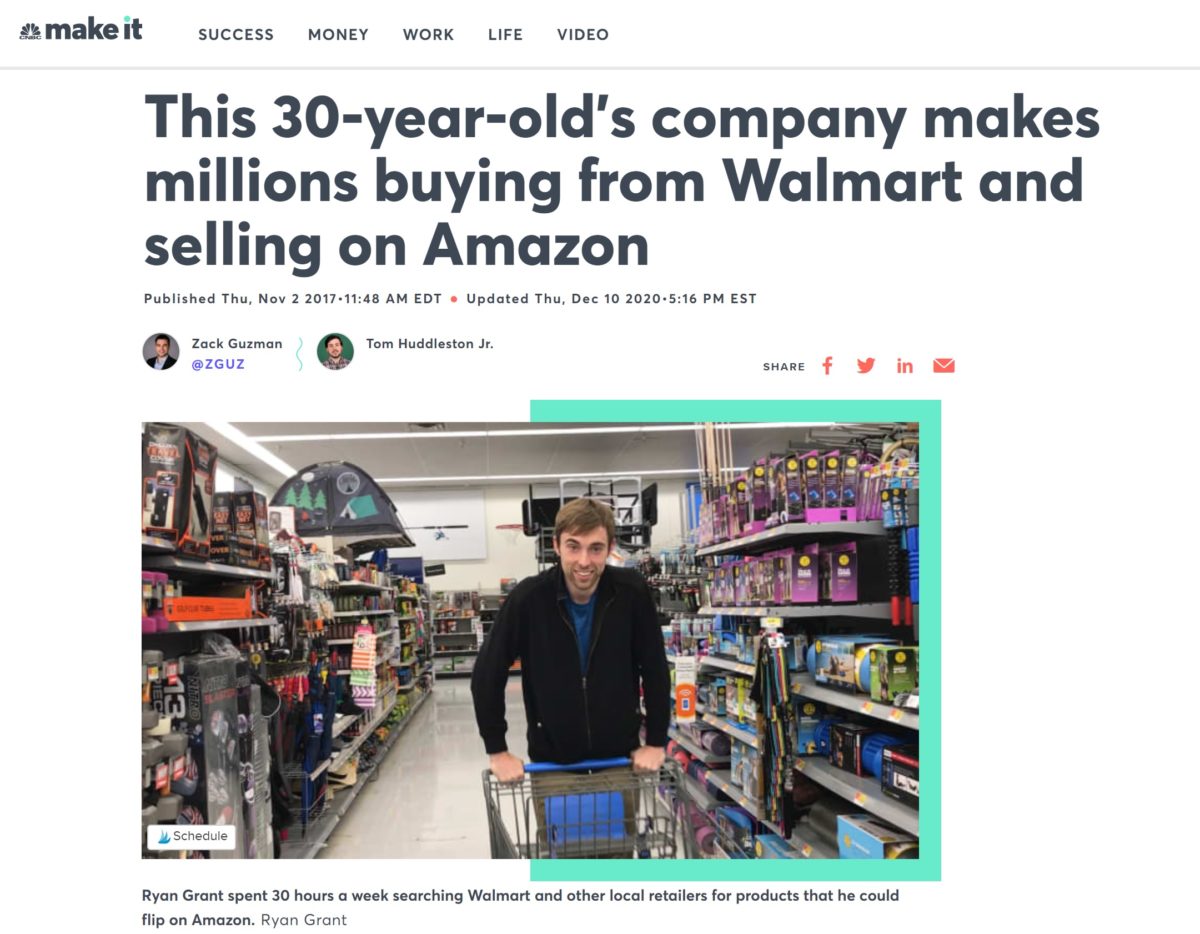 While things have come a long way, and do-it-yourself digital storefront options abound, the truth is most small business owners don't understand the difference between simply listing their stock, and using website architecture, CRO, SEO, and paid advertising to get the most of out their shop.
While there's a lot there to untangle, merely setting up an e-commerce shop, making it user-friendly and easy to navigate, and establishing a payment gateway is often too much for small business owners to handle.
10. Project management, freelance support, and outsourcing
There comes a point in time where business owners almost universally realize one thing: they can't do it all.
It's hard to let go. It's hard to not micromanage when you feel like you're the only one who can and will do things correctly. But not letting certain aspects of your business go is almost certainly a nail in your coffin when it comes to growing and maintaining a business.
Some business owners know this, and they're actually ready to take the first step, but they don't know where to start, or what to actually outsource. They get it wrong, waste money outsourcing the wrong thing, and now they're out time, money, and their sanity. That's where a project management expert can help.

As the expert, you'll get intimately familiar with a client's business, organize it from top to bottom, and help them identify the correct areas to plug and play freelance/contract support if hiring FTEs isn't on the table.
You'll start by having in-depth discussions about standard operating procedures, company goals, and opportunities for growth. You'll systematize and organize projects within popular project management softwares (Asana, Trello, Basecamp and so many more), and you'll get to work finding inefficiencies in the current workflow that you can effectively (and affordably) hire out to start alleviating pressure on business owners struggling to maintain operational control.
For the detailed-oriented neat freak, it's the perfect tech job. And it's one companies will praise you for over and over again when things start operating smoother than Trea Turner's recent slide into home.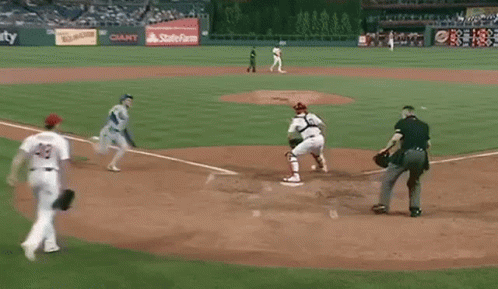 Tools worth learning: Asana, Trello, Basecamp, LiquidPlanner, Teamwork
Courses worth taking: Simplilearn, BrainSensei
A Note From the Author
As a millennial that grew up during peak Information Age — a time when personal computers became commonplace and the World Wide Web was born – few things trigger nostalgia harder than seeing a reference to an "away message" (AIM), or the physically fossilized remnants of an overdue Blockbuster VHS tape (which got crushed by Redbox…which was then crushed by Netflix).
The late 90s and early 2000s were truly the technology glory days of my generation. GoldenEye, Pokemon Snap, Myspace, we had it all. And in the blink of an eye, it was all gone.
Few things remind me of my advancing age more than hearing a Gen Z business associate purport they've never heard of any of it. Surely this cannot be true. How could an entire generation be deprived of all the greatest things that accompanied the not-so-distant past?
The sad reality got me thinking about how quickly things change, especially on the technology front.
That melancholic moment quickly turned humorous, though, as I soon recalled the grilling Mark Zuckerberg took testifying on Capitol Hill in the wake of the Cambridge Analytica scandal after the 2016 election. It was like listening to school children question [in their attempt to regulate] one of the smartest men on the planet in the exact field he was an expert in.
Their problem? They were trying to wrap their head around interest-based advertising and engagement-based algorithmic distribution on the fly. If you don't have a background in digital marketing, good luck with that.
The Root of the Problem
Congress's ineptitude and surface-level understanding of the social media behemoth (and their advertising platform) exposed one painfully obvious fact:
Traditional higher education – and even logic and critical thinking, if we're giving Congress the benefit of the doubt – woefully assists soon-to-be graduates in acquiring the hard skills they'll need to navigate today's technologically-minded business ecosystem. But, in a way, it's not their fault.
Even Digital Marketing 301 at the most prestigious university in America will fail to teach the intermediate-level – let alone mastery-level — skills that big tech companies and self-employed millionaires are using to get ahead. And yet, in a way, it's not higher education's fault, either.
Core digital marketing concepts such as search engine optimization, paid media buying, e-commerce shop setup, funnel conversion rate optimization, are advancing far too rapidly for formal education to keep up. Complicating things further is that any master-level practitioners are fiscally incentivized to continue employing their skill in the workforce versus contributing to academia in any meaningful way. (You think Amazon is going to let frontend conversion experts walk away without putting up a fight?)
So, Gen Z – or any aged digital compatriot whose interest is piqued when they see the acronyms CRO, CRM, or SEM – it's your time to shine. If you're entering the workforce for the first time, considering a career change, or the digital nomad life is calling, mastering any one of these indispensable skills can set you up for good.