35 Stores That Give Cash Back on Debit Card Purchases
Advertiser Disclosure
Our readers always come first
The content on DollarSprout includes links to our advertising partners. When you read our content and click on one of our partners' links, and then decide to complete an offer — whether it's downloading an app, opening an account, or some other action — we may earn a commission from that advertiser, at no extra cost to you.
Our ultimate goal is to educate and inform, not lure you into signing up for certain offers. Compensation from our partners may impact what products we cover and where they appear on the site, but does not have any impact on the objectivity of our reviews or advice.
Wouldn't it be nice if you could combine a few errands into a single trip? Thanks to stores that give cash back on debit card purchases, you may be able to do your shopping and bank transactions in one location.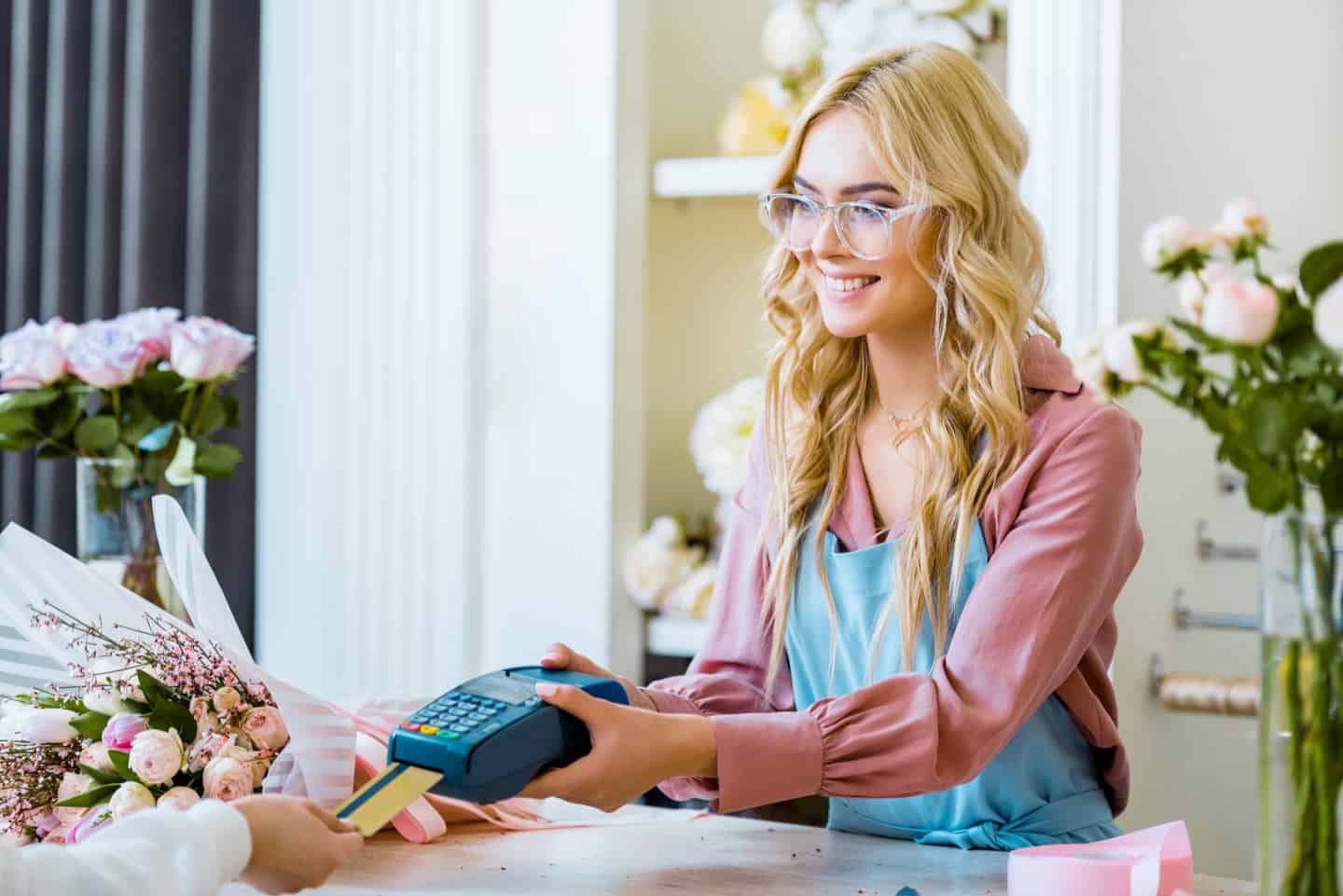 Have you ever looked at your to-do list for the day and wondered how you were going to accomplish it all?
Wouldn't it be nice if you could combine a few errands into a single trip? Thanks to stores that give you physical cash back on debit card purchases, you may be able to do your shopping and bank transactions in one location.
From in-store ATMs to gas stations and grocery stores, there are many ways to withdraw cash from your checking account without stepping foot inside a bank.
How Can You Get Cash Back with a Debit Card?
When you pay with a debit card at a physical retailer, you often have the option to get physical cash back. This allows you to withdraw cash from your checking account during the transaction without paying a fee.
If you request cash back, the extra money is included in the total sale price. Your bank then deducts the combined amount from your checking account.
Getting cash with your debit card can cost you. Some stores set a minimum purchase amount before you can get cash back with your debit card. In some cases, you may be required to buy something you didn't want or need.
You might also pay a fee to withdraw cash using your debit card to help cover the store's costs. It's similar to what you'd pay at an out-of-network ATM.
4 Places to Get Cash Back with a Debit Card
Many everyday stores and retailers provide cash back when you pay with a debit card. If you're always paying extra ATM fees or having to borrow cash from friends, memorize this list of stores so you can get cash on your own.
Get cash back at the grocery store
You can get cash back at the grocery store by paying with your debit card instead of using credit or cash. Grocery stores from Albertsons to Winn-Dixie allow you to make a withdrawal from your checking account when you swipe your card and enter your PIN during check out.
Since most stores don't charge a fee to withdraw money from your checking account, it's one of the best options to get cash and save some money at the same time.
Most stores have a limit on how much you can withdraw. If you need $500 in cash for next weekend's road trip, a trip to the bank may be a better option.
For a smaller amount of cash, you can visit:
Albertsons
Aldi
Food Lion
Giant Eagle
Hannaford
Kroger
Meijer
Publix
Save Mart
Safeway
ShopRite
Trader Joe's
Whole Foods
Winn-Dixie
Gas stations that give cash back
With a gas station on virtually every corner, it's easy to get cash if you're running errands, taking a road trip, or need it quickly.
The maximum withdrawal amount tends to be lower at gas stations. Some locations have caps of only $10. The majority don't charge fees to get cash back, so that's a plus.
If you're looking for a gas station for cash back, try:
7-Eleven
Ampm
BP
Chevron
Circle K
Citgo
Conoco
ExxonMobil
Marathon
Phillips 66
Shell
Sunoco
Texaco
Valero
Remember that many gas stations are independently owned and operated even if they're part of a franchise. In this case, the policies can vary from store to store. It's a good idea to call ahead to ask about limits and fees.
Use your debit card to get cash at department stores
In addition to grocery stores and gas stations, some department stores let you get fee-free cash back with your debit card.
Department stores like Costco, Target, and Walmart are just a few of many options. There's typically a minimum purchase requirement to consider. Sometimes paying for a small, cheap item with your debit card is enough.
When you need cash, you can usually find it at:
Costco
Kmart
Target
Walmart
Walgreens
Rite Aid
CVS
Staples
Not all merchants will process these requests at the register. You may have to visit the customer service desk instead.
Withdraw cash from an ATM
The most obvious place to get money with your debit card is to visit the ATM at your bank. This lets you avoid paying out-of-network ATM fees. These fees cost $2 or more per withdrawal, so it pays to use the ATM at your bank, even if it isn't the closest.
You might qualify for fee reimbursement if your bank offers it. In that case, if you can't use your bank's ATM and are charged a fee, you'll be automatically reimbursed for that fee.
There are a lot of surcharge-free ATMs located all across the country, and banks and credit unions usually participate in a card network so you can access them.
Some of the major ATM networks include:
Star
MoneyPass
Allpoint
Pulse Select
Alliance One
TransFund
CO-OP (for credit unions)
If your account is at a credit union, it's likely they participate in the CO-OP network which gives you access to almost 30,000 free ATMs. You can also use your bank's ATM locator through their mobile app to find fee-free places to get cash.
Cash Back vs. Cash Withdrawal
The term "cash back" can refer to both getting cash from a store while you're shopping in person and the cash back you earn when using a specific app that's linked to your debit card.
If a cashier asks, "Do you want cash back?" while you're checking out, they mean if you want to get physical dollar bills.
On the other hand, there are apps that offer cash back which refers to the percentage of the total purchase you can earn when the debit card is linked to the app.
3 Places You Can't Get Cash Back
Using your debit card to request cash back is a simple process, but there are a few places where getting cash back isn't an option, such as:
Most clothing stores
Home goods stores
Home furnishings stores
These places don't give you a choice to withdraw cash. If you're shopping for a new outfit, picking up a lamp, or buying a new sofa, you may have to go elsewhere to get cash back with your debit card.
Pros and Cons of Getting Cash Back with a Debit Card
Paying with a debit card is a popular way to shop, and getting cash back is just an extra perk. But before you start making this a regular habit, you should consider these points.
Pros
Easy
Instant
Small or no fees
Saves a trip to the bank or another ATM
Cons
Purchase required to access cash back
May be minimum purchase amounts
Some merchants charge fees
Limits on withdrawals
Cash Back Apps You Can Use with Your Debit Card
In addition to getting cash back with your debit card, you can also earn a percentage of your purchase back when you link these apps to your debit card.
Dosh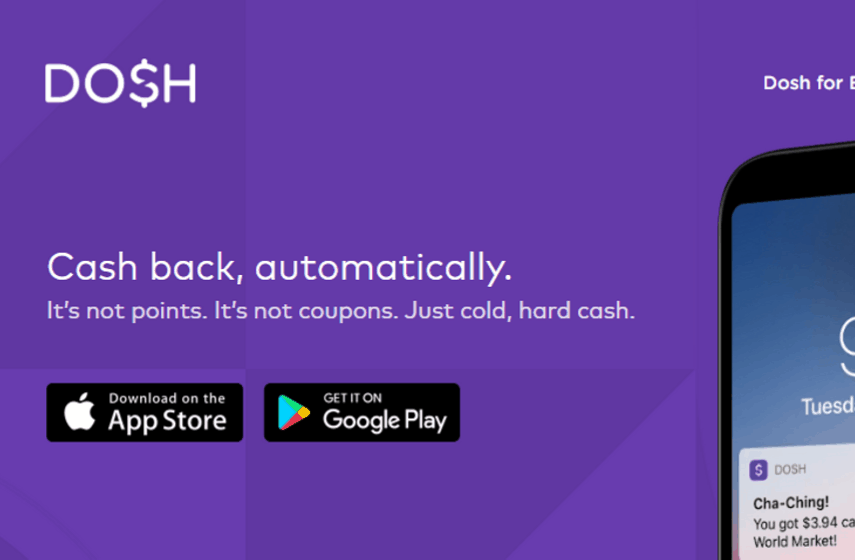 Dosh is an app, available on the App Store and the Google Play Store, that has an in-store cash back program. You can earn cash back when shopping in-store with retailers including:
Walmart
Cost Plus World Market
Sephora
Finish Line
You can even earn cash back through nearby restaurants and hotels around the world. After you've earned cash back through Dosh, you can transfer it to your bank, Venmo, or PayPal account. You need to have at least $25 in cash back to withdraw.
Rakuten
Most people know Rakuten as a browser extension, but you can also sync it to your debit card to get cash back.
Here's how the process works. You create an account online, and click on the "in-store cash back" section. From there, you'll see a range of in-store cash back offers, including:
H&M
Athleta
Levi's
Gap
Finish Line
Rakuten's browser extension will also alert you of any deals or savings opportunities when you shop online.
Related: The Best Cash-Back Apps to Save Money Shopping Online and In-Store