Whole Life vs. Universal Life: What's the Difference?
Advertiser Disclosure
Our readers always come first
The content on DollarSprout includes links to our advertising partners. When you read our content and click on one of our partners' links, and then decide to complete an offer — whether it's downloading an app, opening an account, or some other action — we may earn a commission from that advertiser, at no extra cost to you.
Our ultimate goal is to educate and inform, not lure you into signing up for certain offers. Compensation from our partners may impact what products we cover and where they appear on the site, but does not have any impact on the objectivity of our reviews or advice.

Trying to understand all of the different types of life insurance can be confusing, especially when you find out there are two different types of permanent insurance.
The good news is, there isn't a huge difference between whole life insurance and universal life insurance. Once you understand the small difference, you'll be able to make an educated decision.
Let's take a look at how both whole life and universal life policies work, what makes them unique, and how to decide which option you should choose.
Whole Life vs. Universal Life: Both Are Permanent Insurance
Term life insurance only lasts for a specific "term" or period of time. For example, a 20-year term policy will expire after 20 years. Permanent life insurance, on the other hand, lasts for your entire life.
Permanent life insurance policies also build cash value over time. There are several things you can do with this cash value. For example, you may be able to borrow against it like a loan or use it to pay your premiums. While cash value is an appealing feature of permanent life insurance, you should not purchase this type of policy for that reason alone.
Like term life insurance, there are different types of permanent policies: whole and universal. While both products will last for your entire life, their premium payment, cash value, and earning structures are very different.
Whole Life
Whole life is a very predictable type of permanent life insurance policy that will last for your entire life. The premiums will remain the same, and your beneficiary or beneficiaries will receive a pre-determined cash payout upon your death. These policies will also build cash value at a set rate which, again, you can borrow against or use to make your premium payments as the cash value increases.
Over time, if you don't use your cash value, the dividends being invested back into your policy will increase the death benefit of the policy.
There are several types of whole life insurance products:
10 Pay or 20 Pay
A 10 Pay life insurance policy splits your premium payments up so that the policy is paid off in 10 years. Once the 10-year period is up, the death benefit stays in effect until the insured person dies or the policy is terminated. With this type of policy, you'll usually end up paying more up front but less in the long run because you are paying the policy entirely off in 10 years.
Like the 10 Pay, a 20 Pay policy allows you to pay the plan off in 20 years. You won't save as much money on the back end, but the premiums will be more affordable than a 10 Pay policy.
Life Paid-Up
With a Life Paid-Up policy, you'll pay your premiums until you reach the age on your policy, usually 65 or 100. At that point, the policy will usually pay out the death benefit of the plan.
Life Pay policies are typically the most affordable up front but will cost you more on the back end. It's even possible to pay more into your policy than what it's worth.
Single Premium Whole Life
A Single Premium Whole Life policy allows you to make one payment to pay off your life insurance policy permanently. For instance, you might be able to purchase $250,000 in life insurance for a single payment of $150,000.
These policies will give you the most savings all around, but coming up with that single premium is prohibitive for most people.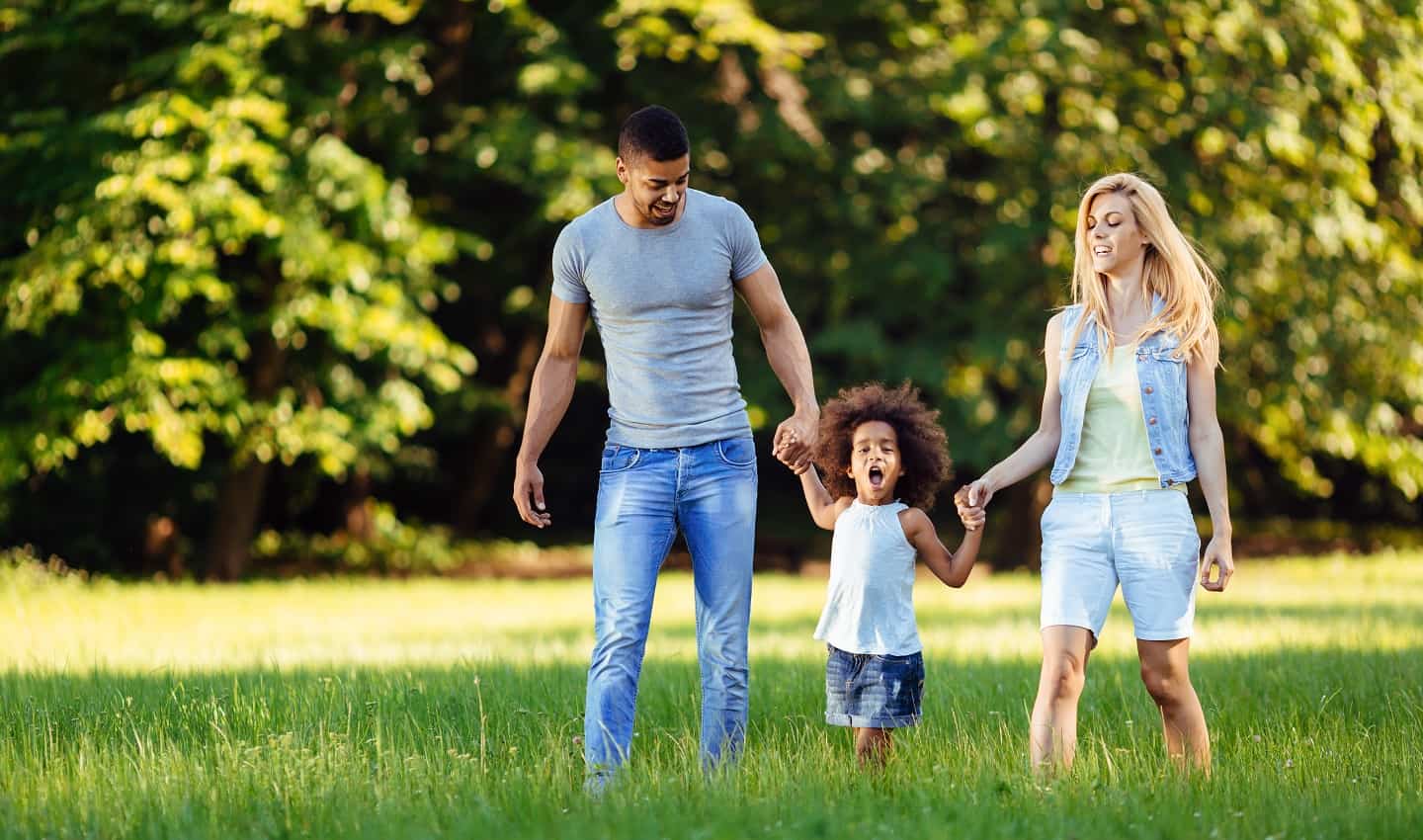 Universal Life
While there may have been a strong reason to purchase a universal life plan in the past, this product no longer offers the best of both worlds.
The way universal life works is that your cash value accumulates interest based on a rate tied to indexes in the market, like the S&P 500. The interest gained is added to the cash value in your policy and decreases your monthly premium payments.
This sounds great in theory. However, interest rates will fluctuate. When this happens, the interest from the cash value decreases, causing an increase in your monthly premium payments.
If you can't pay your monthly premiums, just like a whole life policy, a universal life insurance policy will cover the payment with your cash value. Once this runs out, however, the policy will lapse. If that happens, you'll lose coverage and forfeit your death benefit.
While universal life insurance is much more affordable, it also has a much higher risk.
See Also: 7 Types of Insurance That Will Cover Unforeseen Events
The Difference Between Whole Life vs. Universal Life Insurance
The most significant difference between the two products is how the cash value portion of the policy works. The whole life policy builds cash value at a set rate. As long as you make your premium payments, your policy can never lapse.
The universal life policy, however, uses the interest from your cash value to keep your rates low. If interest rates change, your monthly premiums can increase because there is less money to apply to them. This means there is a possibility that your policy will lapse if you can't afford the premiums.
The table below shows you the primary differences between whole life and universal life insurance.
| | | |
| --- | --- | --- |
| | Whole Life Insurance | Universal Life Insurance |
| Policy won't lapse as long as premiums are paid | Yes | No |
| Builds cash value that can be borrowed against | Yes | Yes |
| Option to pay your policy up by a specific age | Depends on the product | No |
| Cash value can be added to your death benefit | Yes | No |
| Rates are fixed and your monthly premiums won't fluctuate | Yes | No |
How Much Life Insurance Should You Buy?
Everyone will have different needs and a different number based on their situation. There is no "one size fits all" answer. However, there are several factors you need to consider when determining how much life insurance you need.
How Much Do You Owe?
You don't want to be in a position where your life insurance policy isn't enough to cover the debt that your spouse or family members may be responsible for if you pass.
What's Your Current Income?
When looking for a policy, think about how many years your family would be able to survive on the benefit amount. A general rule of thumb is to buy at the least 10 times your annual income.
How Many Mortgage Payments Are Left?
If you have a mortgage, you might still have 20 or 30 years of payments left. In that case, you'll want to purchase enough coverage for the remaining mortgage payments.
Do You Plan on Getting Married?
Even if you're single now, you might want to consider purchasing life insurance sooner rather than later. Age and health are used to determine your premiums. The longer you wait, the higher your premium is likely to be for the same policy. Therefore, you could potentially save hundreds or thousands of dollars by finding a policy now rather than waiting until you've said your vows.
Most life insurance policies allow you to change your beneficiary at any time. For now, you can list a relative or your favorite charity. If you decide to get married, all you have to do is switch the name on your policy.
Will You Have A Baby Soon?
If you're having a baby, you need to be thinking about how the other parent will cover expenses if you pass away. Purchasing a life insurance policy will ensure that your child's future will be secure no matter what happens to you.
See Also: What are the Different Types of Life Insurance and Which One Should I Get?
Whole Life vs. Universal Life: Which is Right for You?
Figuring out the best product for yourself will come down to your risk tolerance. Are you able to take a loss, or do you need something stable?
If you don't mind your monthly premiums being attached to the index market and like the idea of building cash value and a lower monthly premium to begin with, then a universal life policy may be for you.
If you want a policy that is guaranteed never to lapse as long as you pay the premiums, guaranteed to never have a rate increase and to build cash value at a set rate, then whole life is probably your best option.